Start Me Up Sportfishing
Start Me Up Sportfishing is currently unavailable for the foreseeable future due to the damage Lahaina Harbor sustained during the 8/8/2023 fire. For the latest on West Maui's recovery and the availability of tours, see our
Lahaina Fire Recovery
page.
---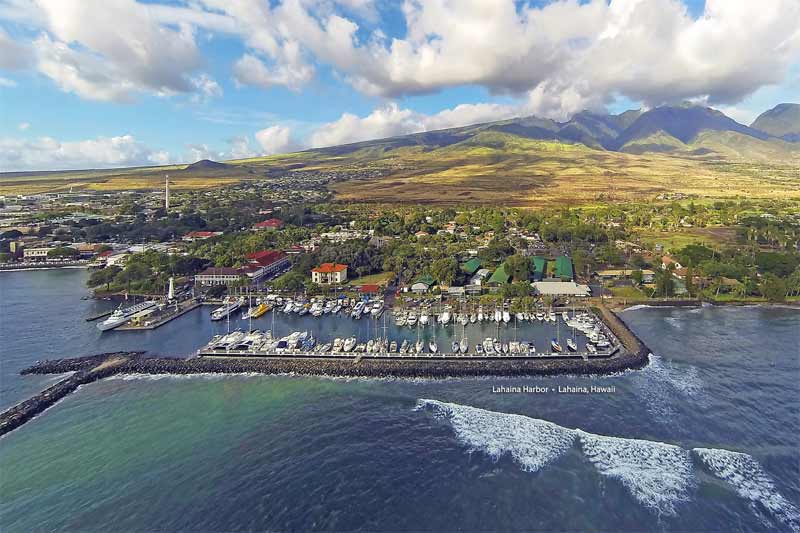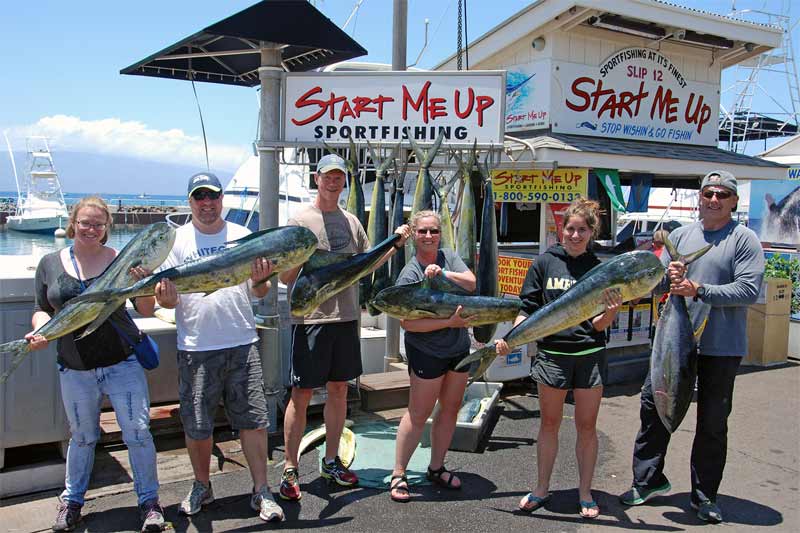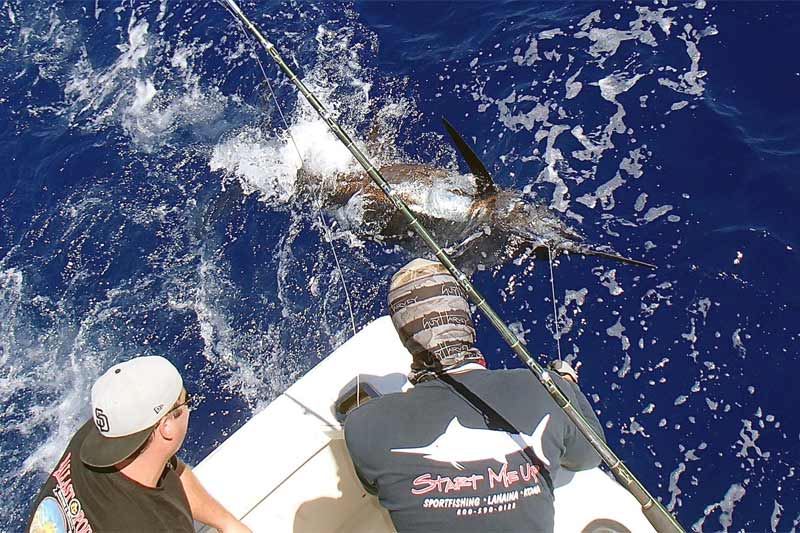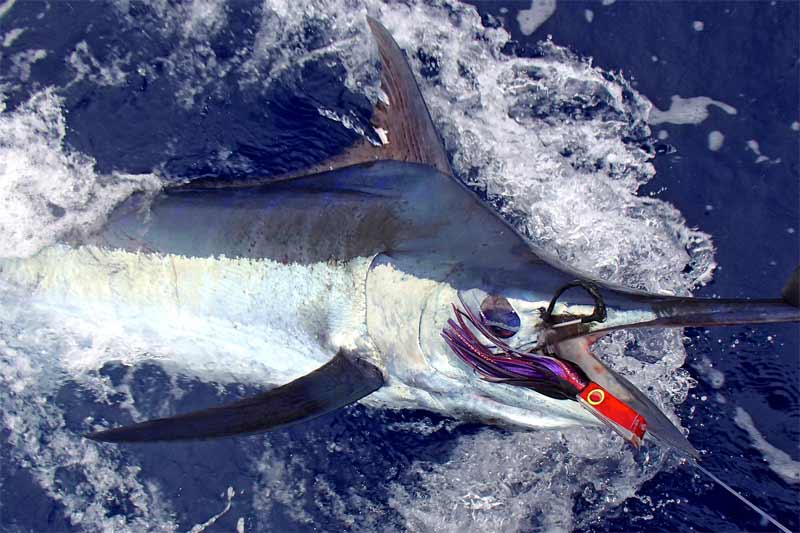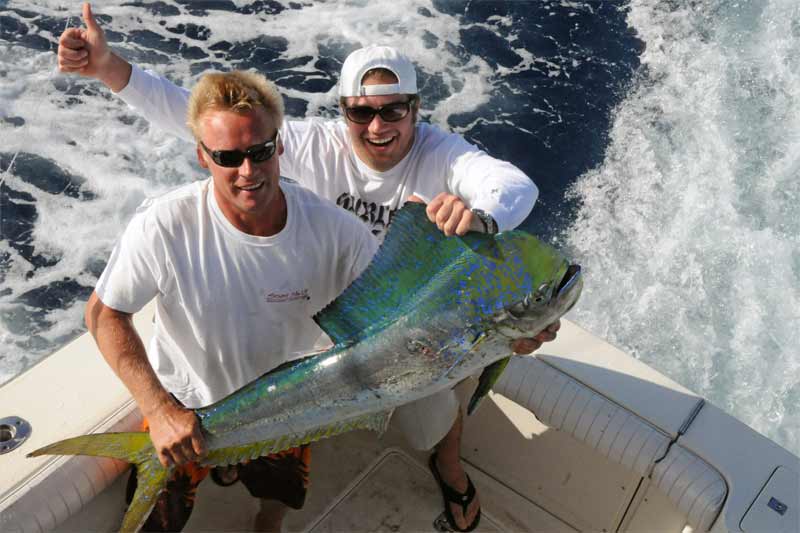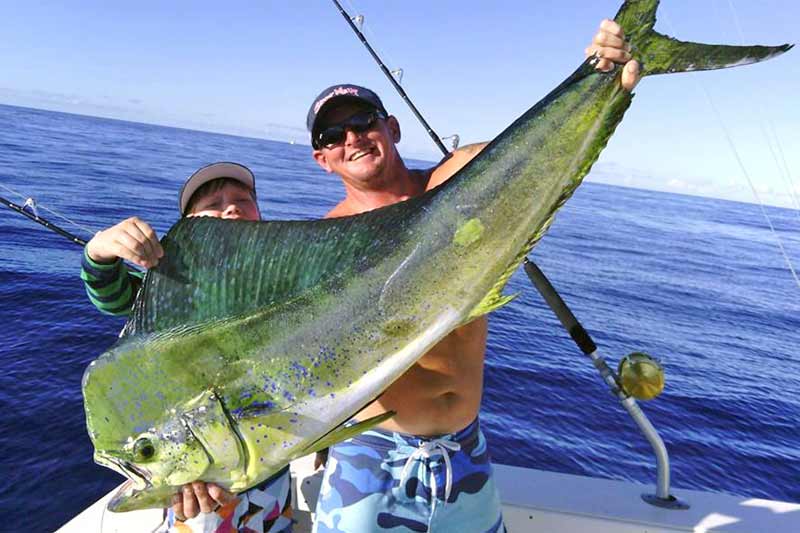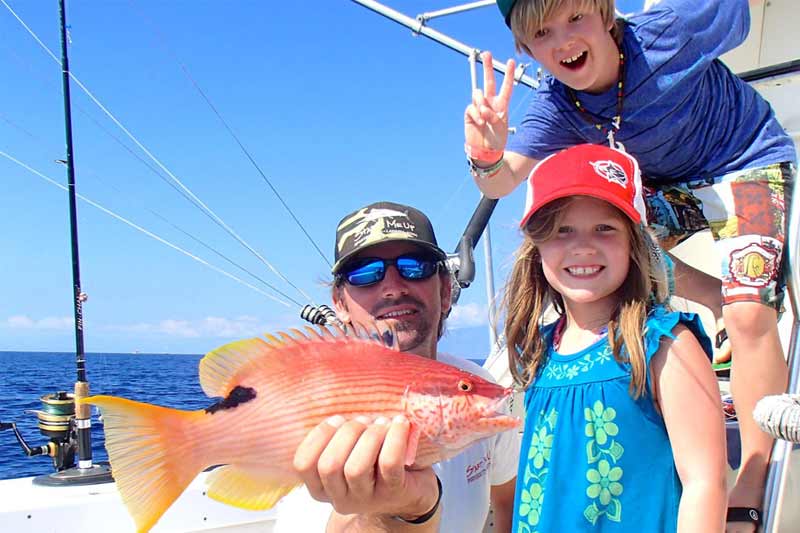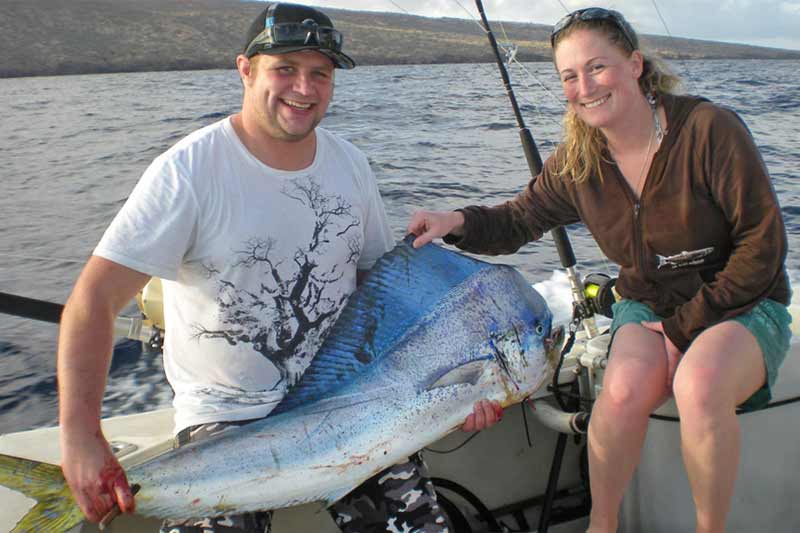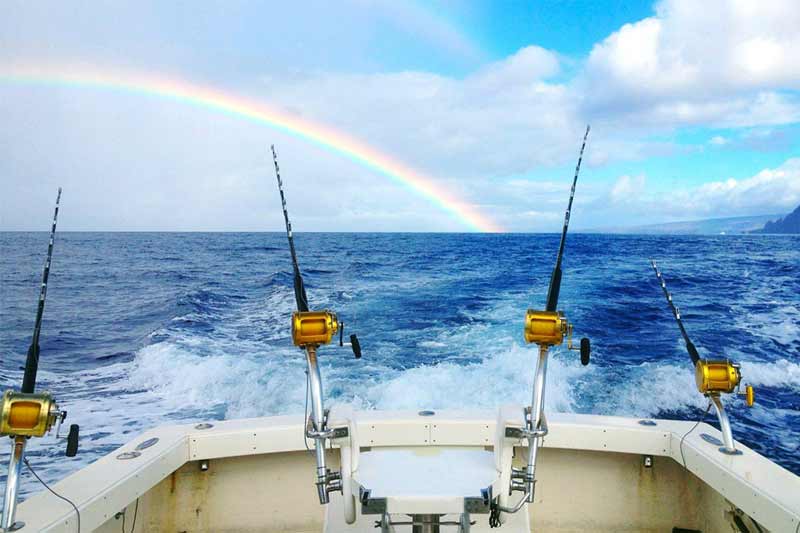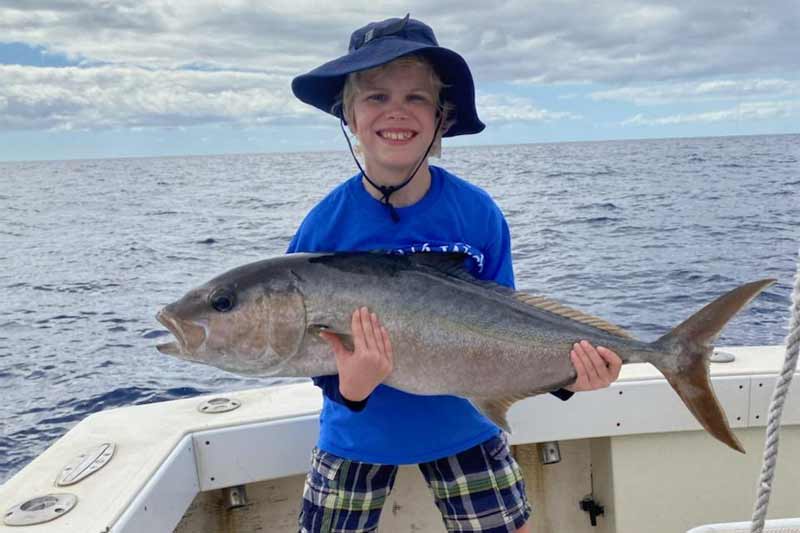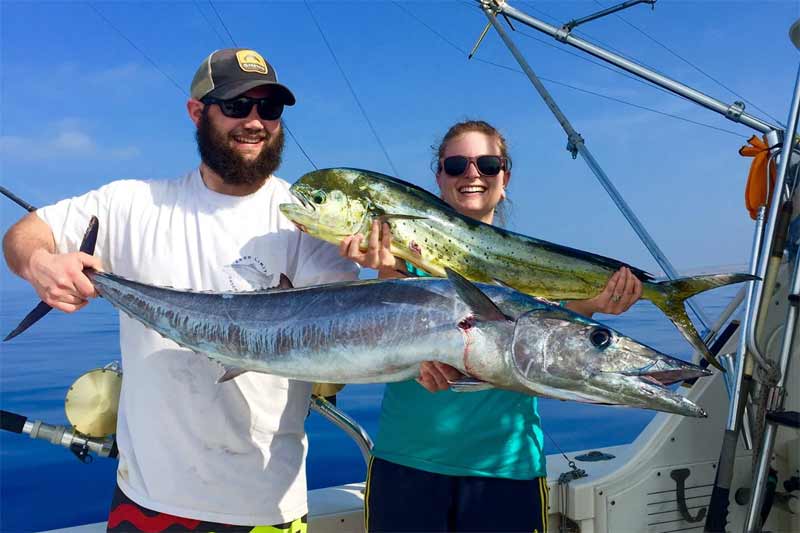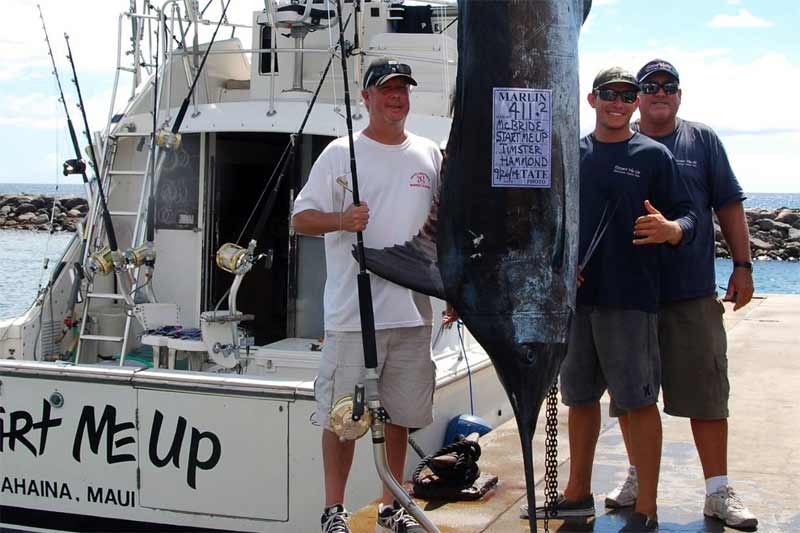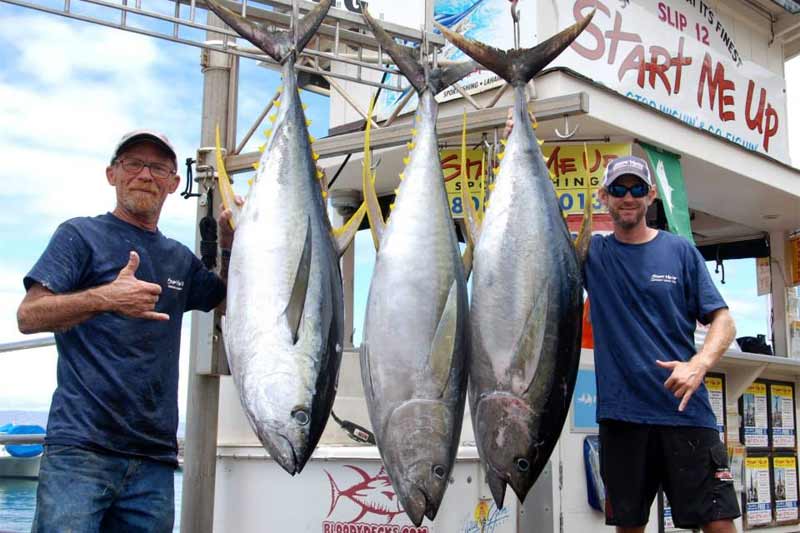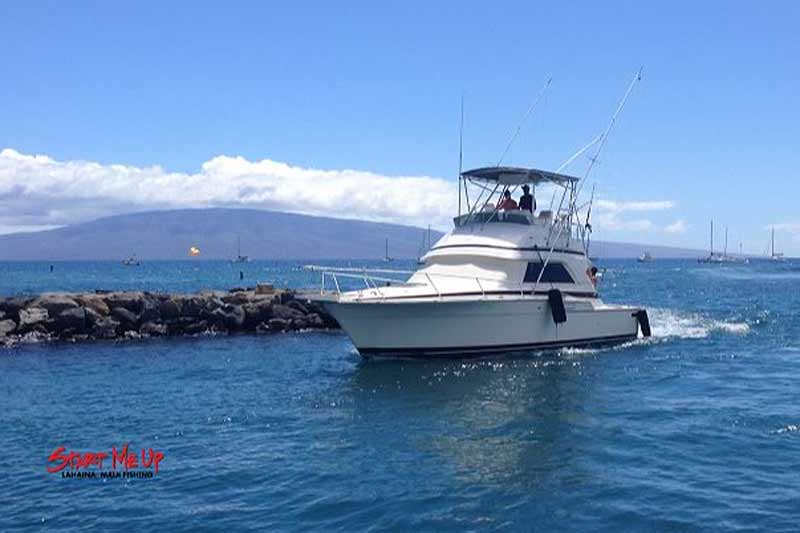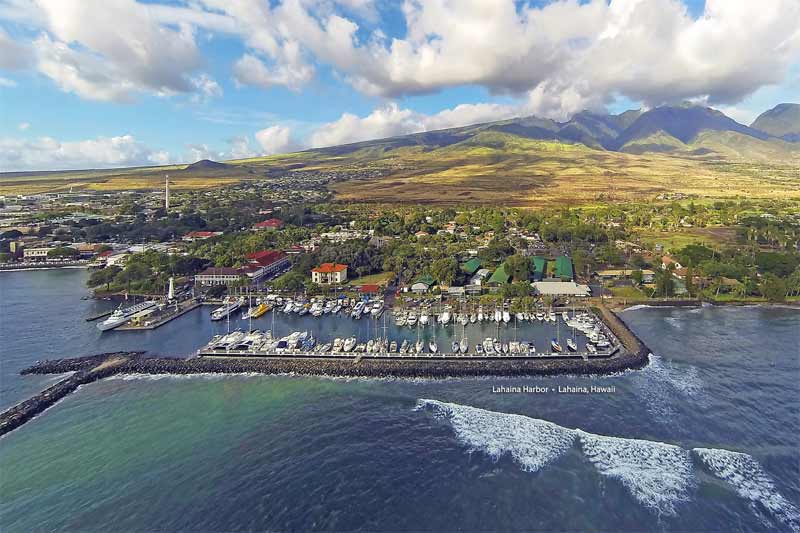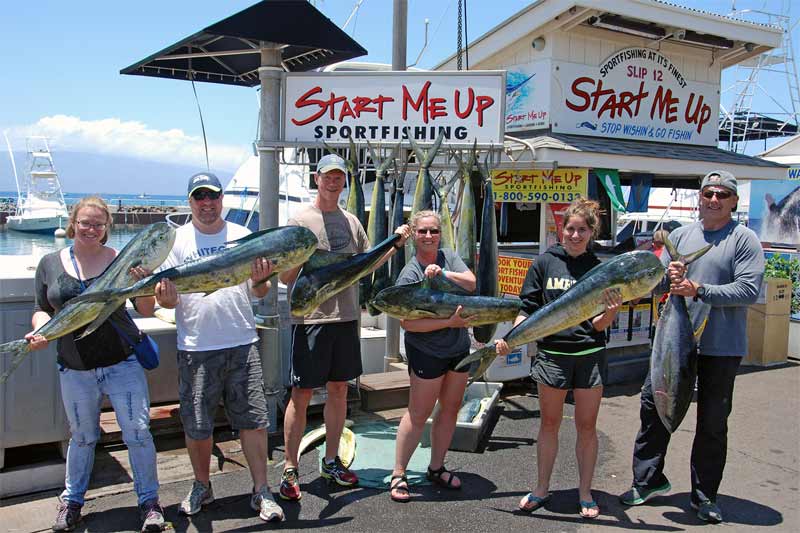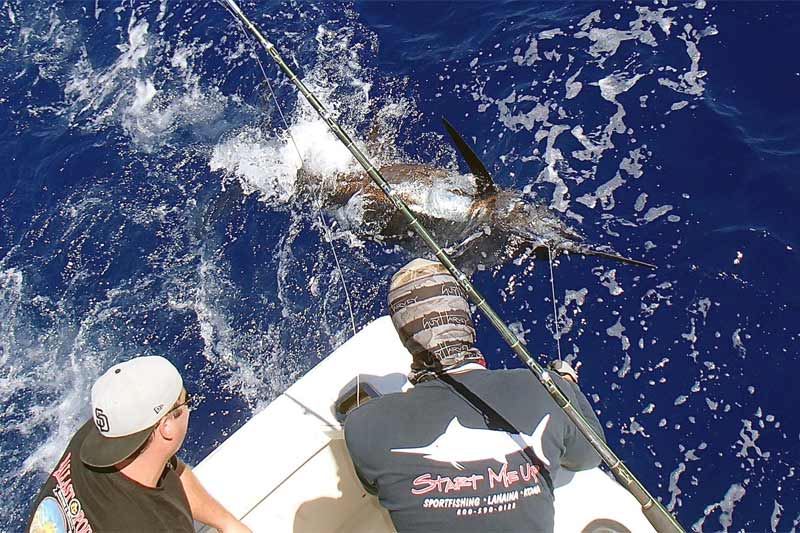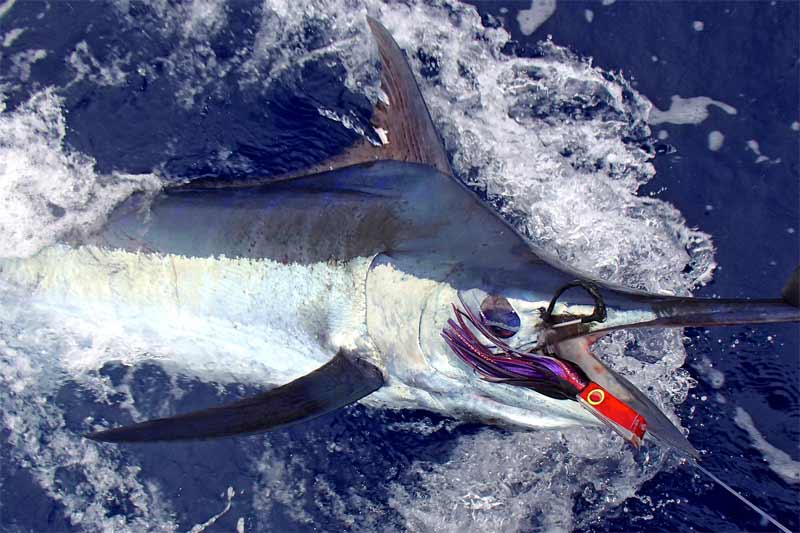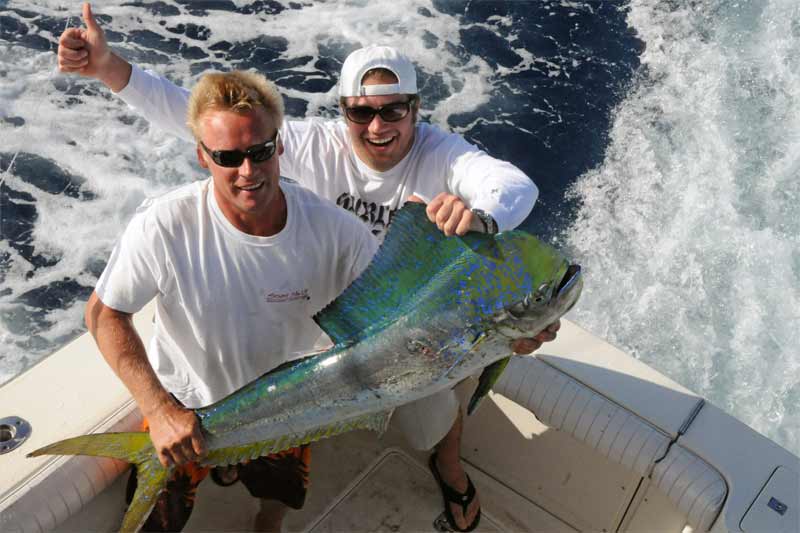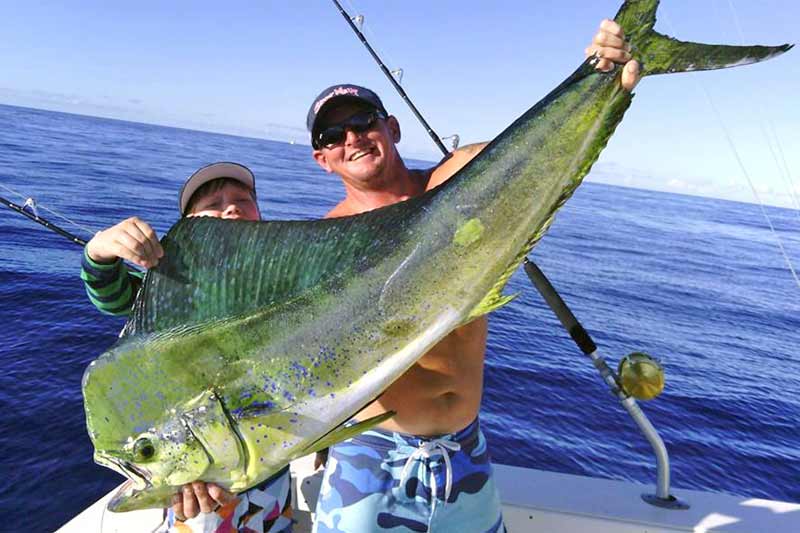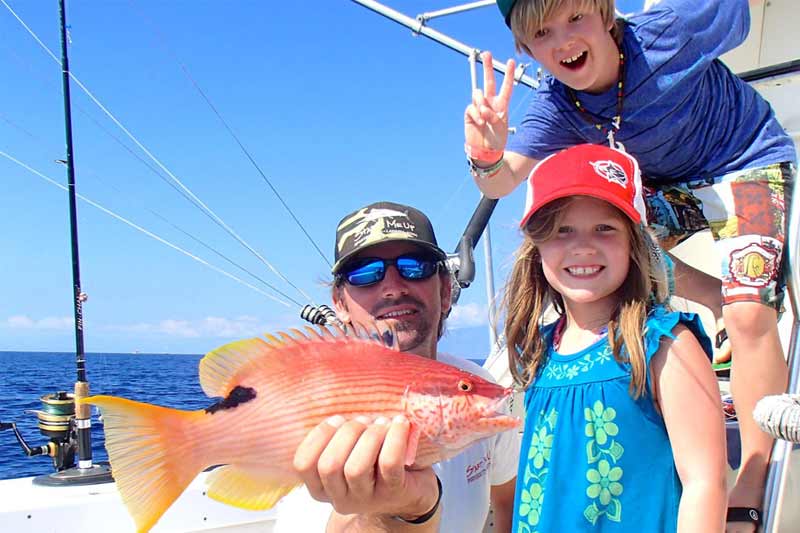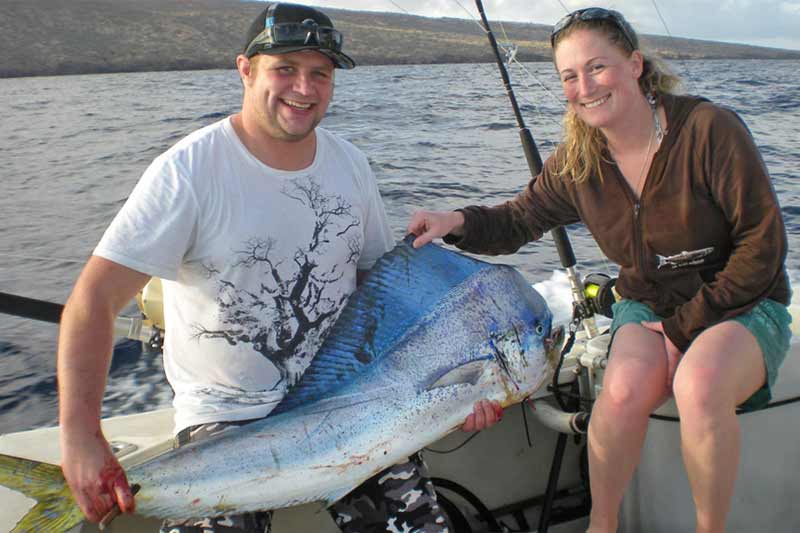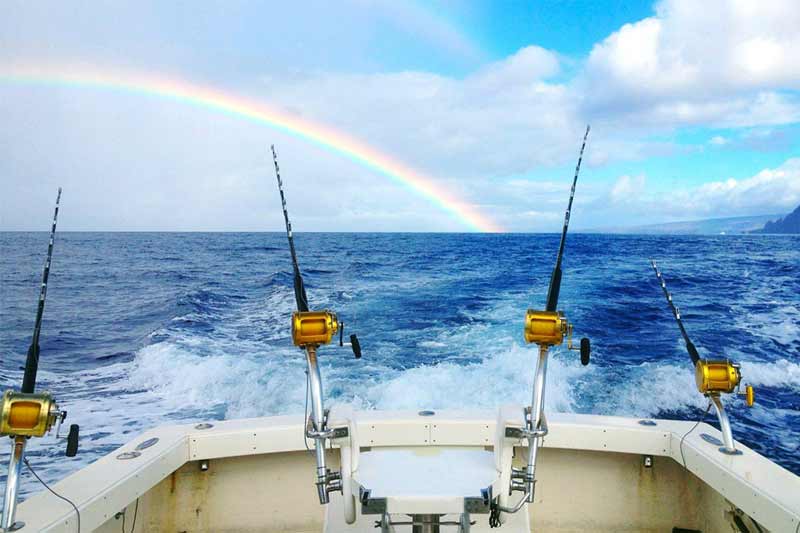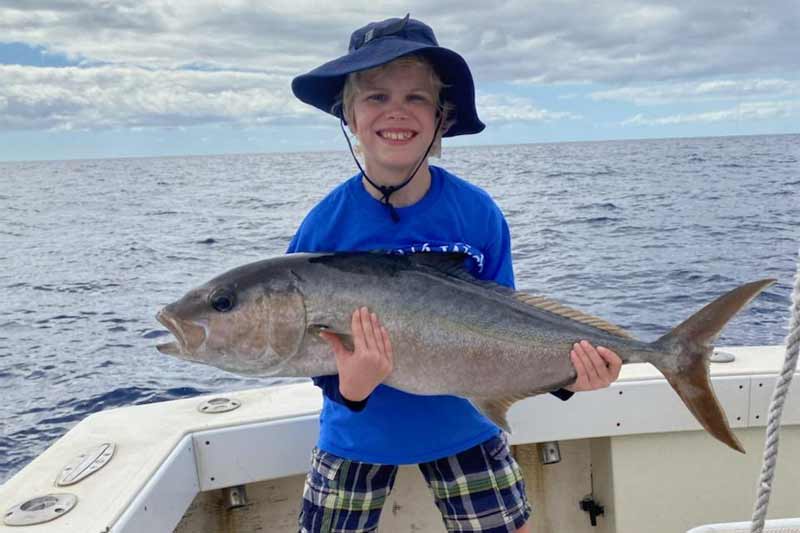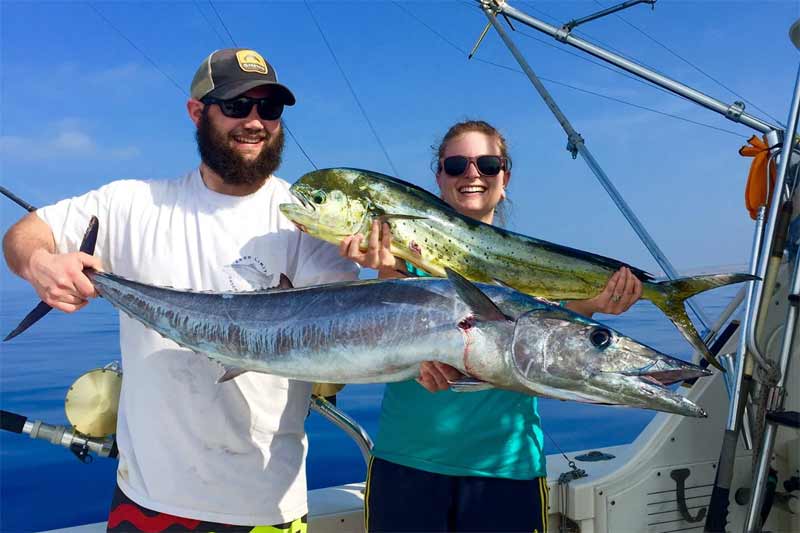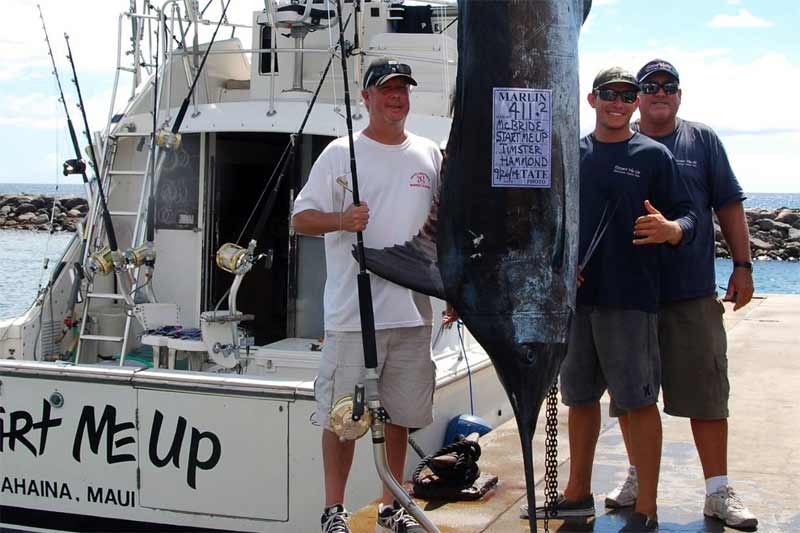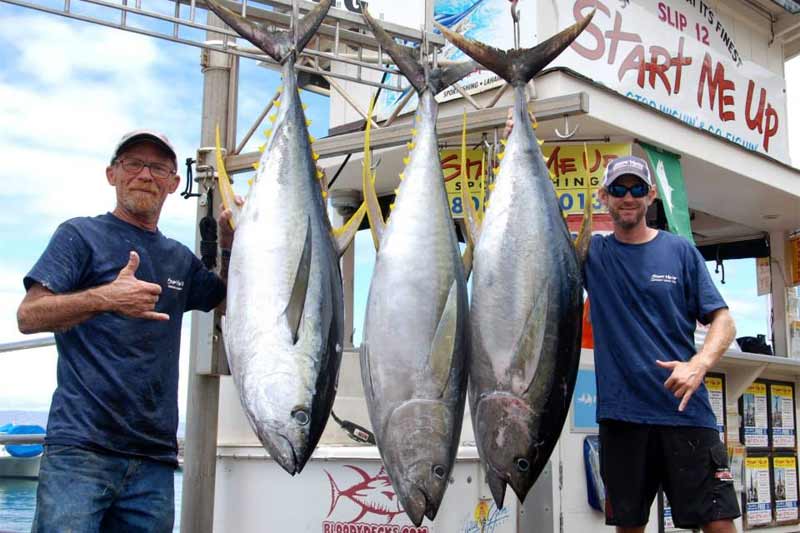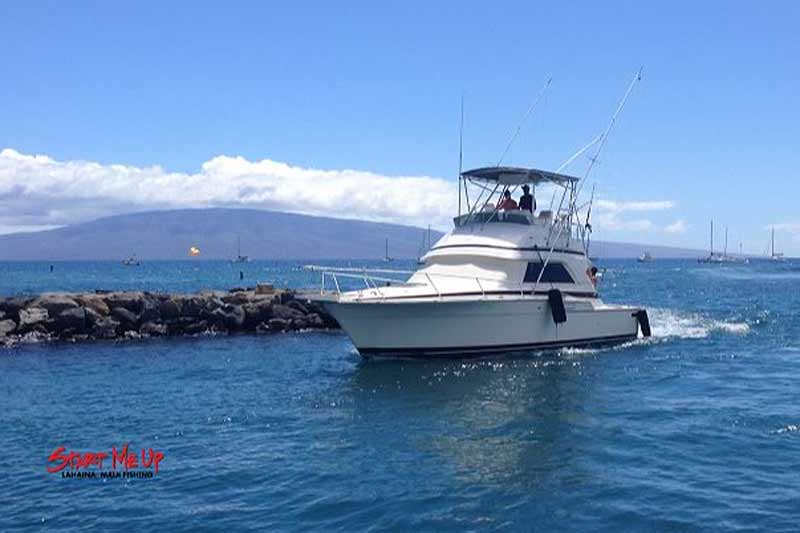 ---
Highlights
Largest fleet of fishing vessels on Maui
Private and shared charters available
Charter lengths from 4 to 8 hours
Keep as much fish as you can eat!
---
Description
Reserve now and you can fish with the best! Start Me Up operates a fleet of tournament-equipped 37 foot Bertrams. START ME UP SPORTFISHING boasts Penn International rods and reels in 50# through 130# class. She has a fishfinder, GPS, auto pilot, twin control stations, an air conditioned cabin, refrigerators, and 2 color TVs/VCRs.
Their rates are no more expensive than other fishing charters on Maui, but they are very popular and advanced reservations before arriving on Maui are a must! We recommend that you book at least three weeks in advance. Start Me Up has a great success rate, and part of this is because they leave Lahaina Harbor very early. This enables them to get to the productive fishing buoys ahead of many other boats, which increases productivity.
Private charters are limited to 6 passengers per boat … since they have more than one boat they can handle larger parties of 12 or 18 but only if their schedule for the day is completely open.
Fishing charters in Hawaii traditionally keep the fish that are caught as a part of the crew compensation, but Start Me Up allows guests to keep as much fish as they would like … with the promise that you will put the fish to good use and not waste it. You may keep the whole fish. They charge a nominal cleaning fee if you'd like them to fillet the fish for you.
Start Me Up often operates afternoon trips on dates when the morning schedule is already full. Fishing is most productive on early morning trips, but they must be reserved a LONG time in advance as the early morning timeslots fill up. The reservation form has a field to indicate your time preference.
---
Cost
Start Me Up 4 Hour Share Rate (SMU4s)
$300.00 per Person (plus 7.167% Hawaii sales/harbor tax)
---
Start Me Up 6 Hour Share Rate (SMU6s)
$400.00 per Person (plus 7.167% Hawaii sales/harbor tax)
---
Start Me Up 8 Hour Share Rate (SMU8s)
$500.00 per Person (plus 7.167% Hawaii sales/harbor tax)
---
Start Me Up 4 Hour Private Rate (SMU4p)
$1,400.00 per Charter (plus 7.167% Hawaii sales/harbor tax)
---
Start Me Up 6 Hour Private Rate (SMU6p)
$2,100.00 per Charter (plus 7.167% Hawaii sales/harbor tax)
---
Start Me Up 8 Hour Private Rate (SMU8p)
$2,800.00 per Charter (plus 7.167% Hawaii sales/harbor tax)
---
---
Details
Schedule: Daily departures at 5:30am with afternoon trips also available
Check In: Lahaina Harbor slip #36 at 5:15am
Gear Provided: Start Me Up supplies all the fishing gear, bait, and expertise that you need. No fishing license is required. They provide a cooler and ice.
What to Bring / Wear: Dress comforatbly and bring a light jacket and sunscreen. Bring food and beverages for the day (no glass containers and no bananas).
Reservations: Advanced reservations required and we recommend booking this prior to arrival on Maui. Start Me Up Sportfishing will charge you for your space when your reservation is confirmed.
Minimum Notice for Cancellations / Changes: At least 48 hours before the start of the event for shared charters and TWO FULL WEEKS (14 days) prior to the event for private charters.
---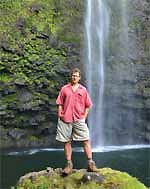 Kevin's Activity Tips:
Are you the kind of client that is after the thrill of landing the big one … the fish of a lifetime … the kind of people who spend thousands of dollars to have the fish stuffed and mounted above their fireplace. For this sort of client the best choice on Maui is to go with Start Me Up. Their boats are well maintained and equipped with state of the art fishing gear. Some days are productive, catching a number of mahi mahi in the 20-30 pound range. Other days the action is slow, but they'll land a big 100 pound ahi tuna or even a world-class marlin. Occasionally they get skunked. This type of charter is for the high roller who wants a shot at the big one, and if they don't get that big fish they swear they'll be back another day to get even.
The most common question we are asked is "What type of fish are in season during the week I'm in Hawaii?" Most of Hawaii's game fish are here all year. It is very common to catch Ono, Mahi Mahi, Ahi, and Marlin all year round. Bottom fishing yields even more diversity; several types of trevally, a variety of snapper, grouper, baraccuda, and more.
Please be aware that bananas are strictly forbidden on fishing boats. Everything about a banana is slippery … everybody's heard the expression "One foot over the edge and the other on a banana peel." In time bananas became known as a symbol of bad luck that would even affect your ability to catch fish.
The other thing you shouldn't bring on board … glass bottles. All beverages should be in cans for safety of everyone on board.
Occasionally we have clients ask "What are the chances that I will catch fish?" Of course that's impossible to answer with a certain percentage. sportfishing charters, many factors come into play that make some days excellent and other days average … surface conditions, tides, schooling patterns. There's also the human element. How lucky are you??? How's your karma??? Have you been nice to people lately? It's rare, but occasionally a boat gets skunked … there are no guarantees. Just remember … the sport is called "fishing" and not "catching." But the crew of your boat will try their very hardest … they are professionals who know what they are doing. When you go to a restaurant in Hawaii and see a wide variety of fresh fish on the menu, just remember that SOMEONE caught those fish … might as well get out there and let it be YOU!