Paragon Lahaina Sunset Sail
The Paragon Lahaina Sunset Sail is currently unavailable for the foreseeable future due to the damage Lahaina Harbor sustained during the 8/8/2023 fire. For the latest on West Maui's recovery and the availability of tours, see our
Lahaina Fire Recovery
page.
---
Paragon Lahaina Sunset Sail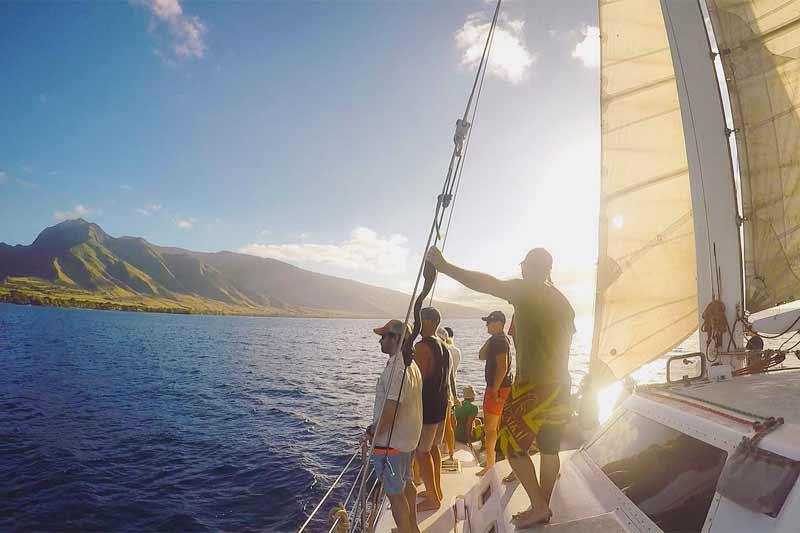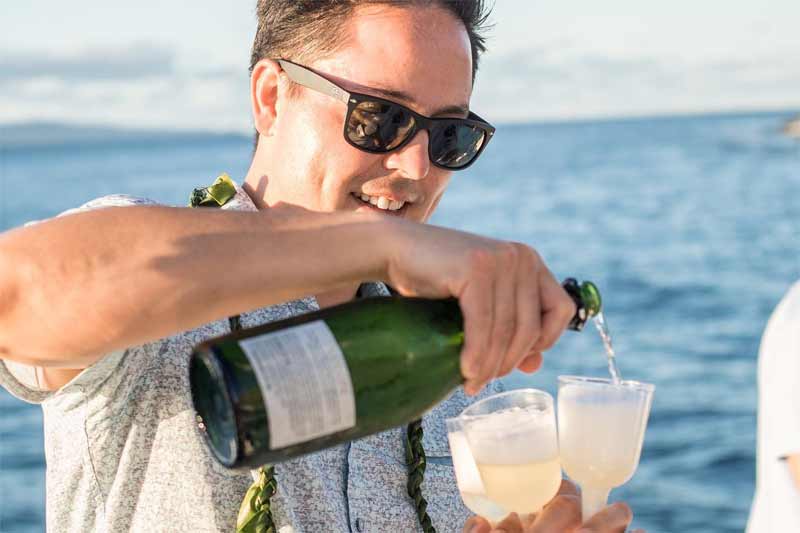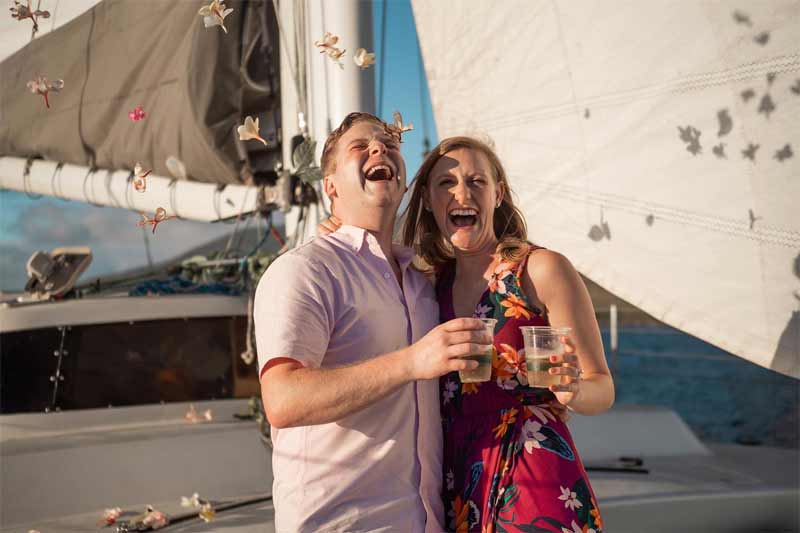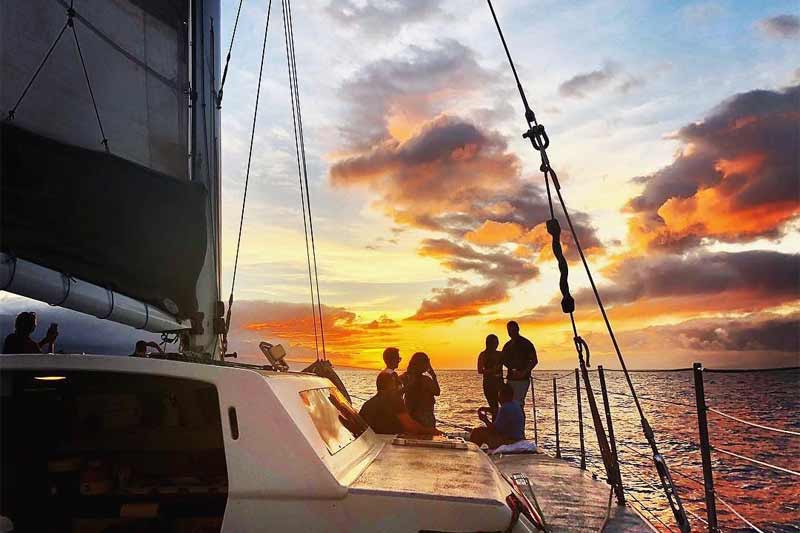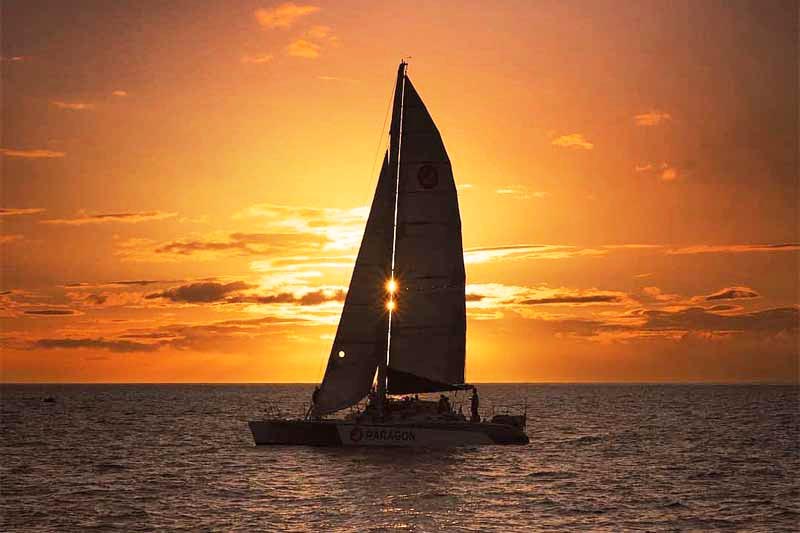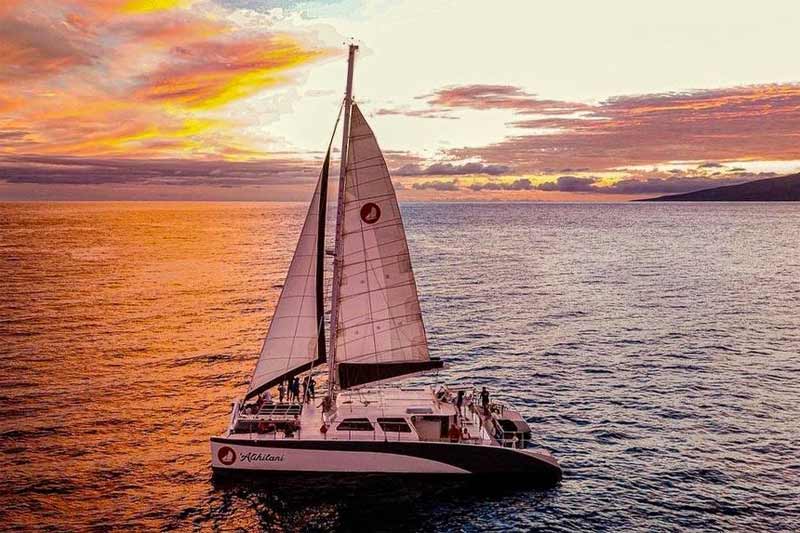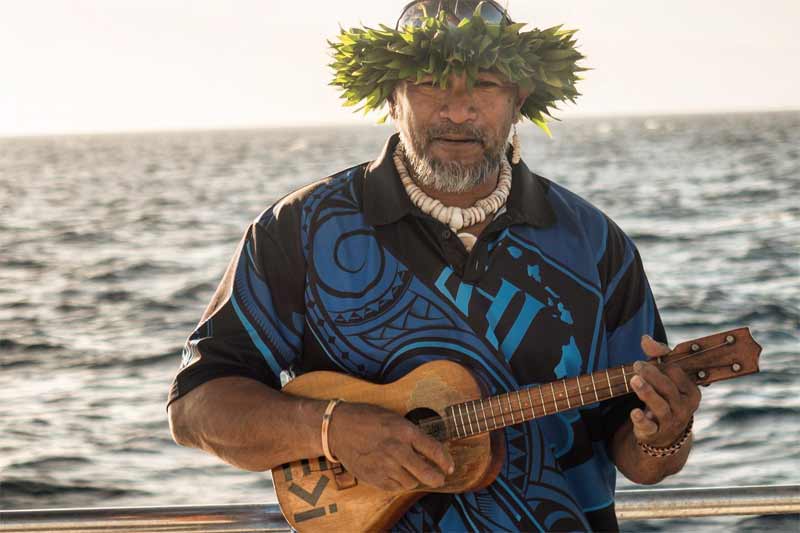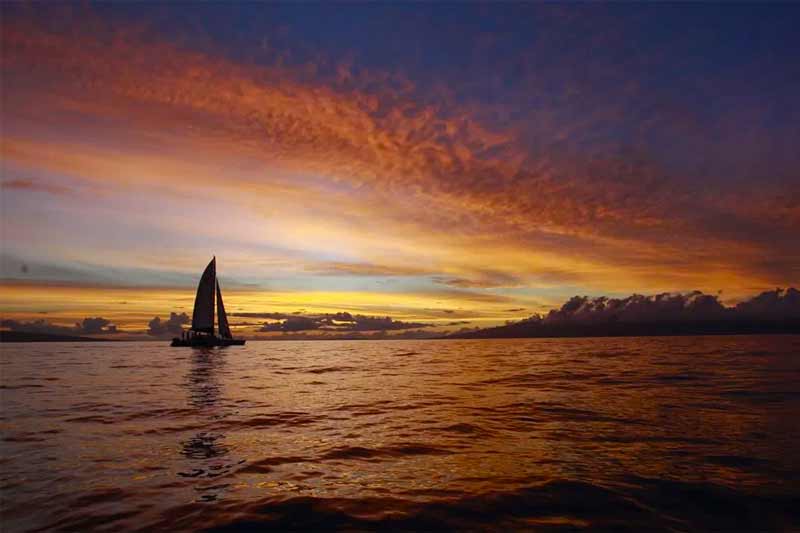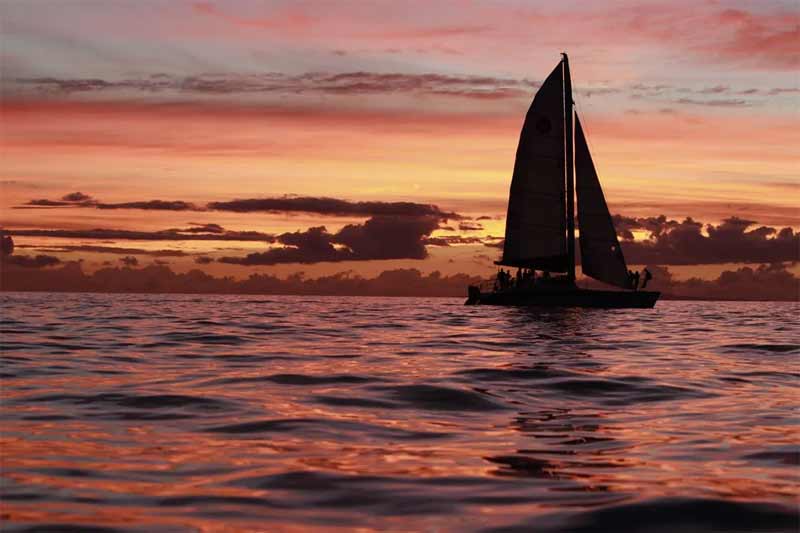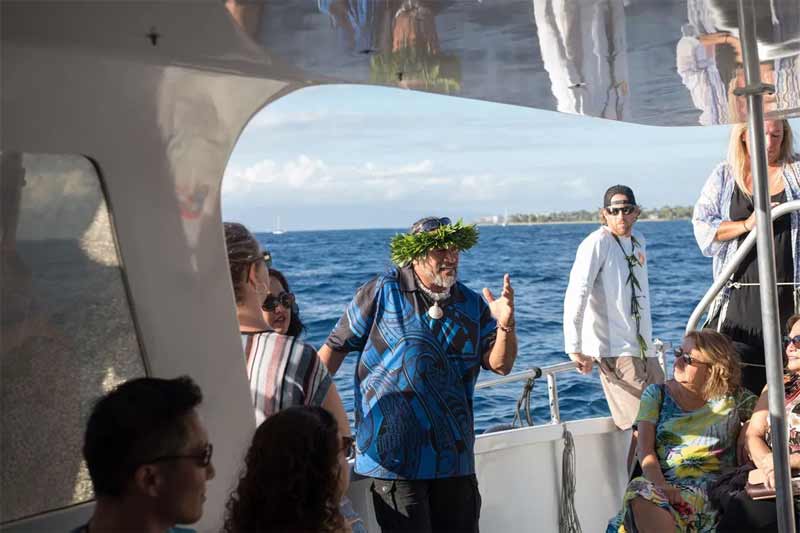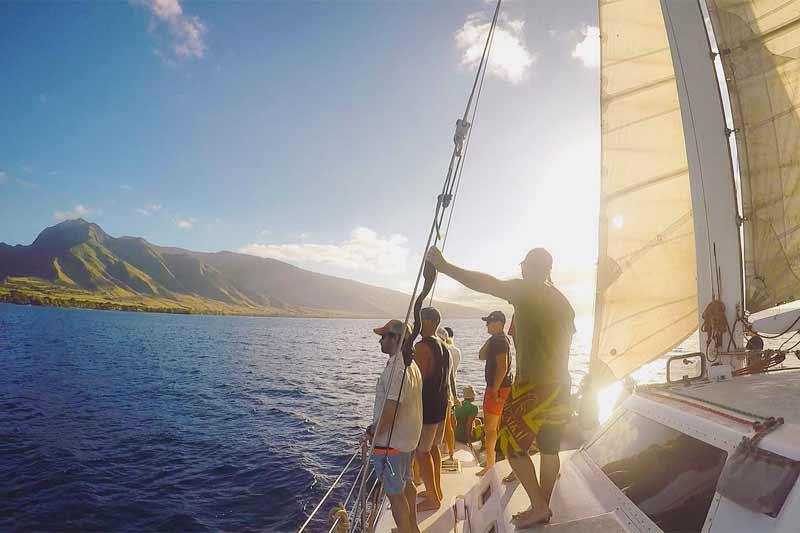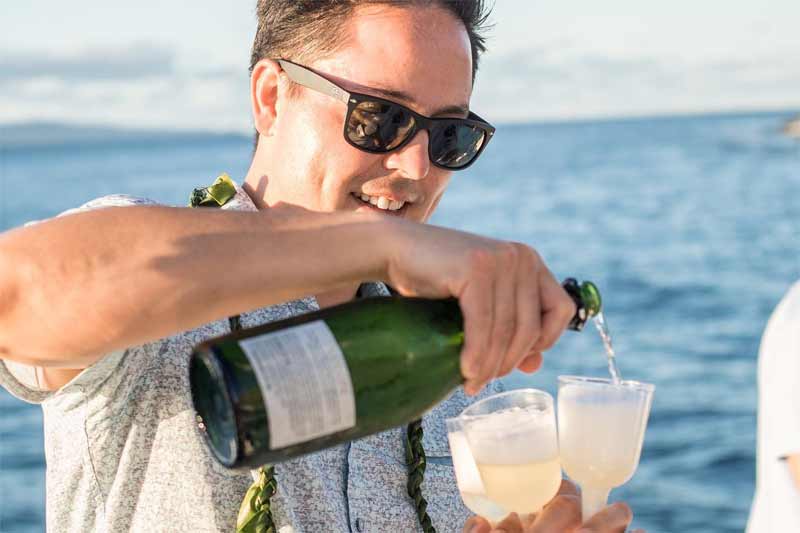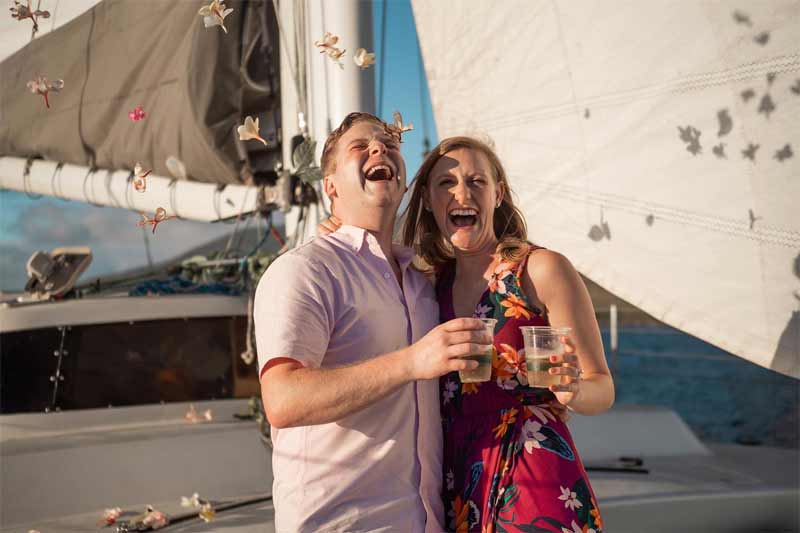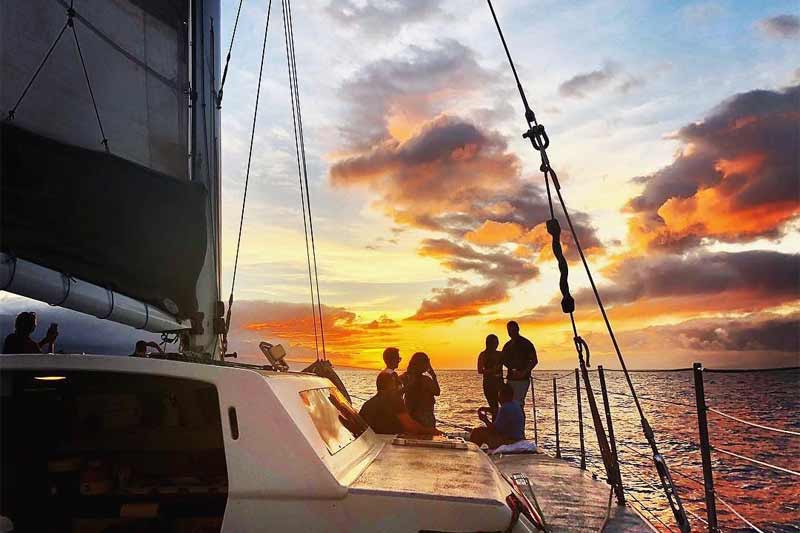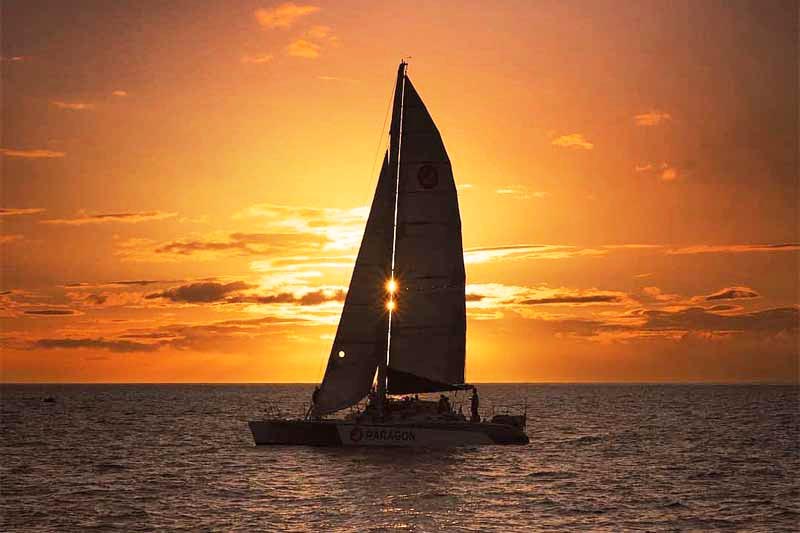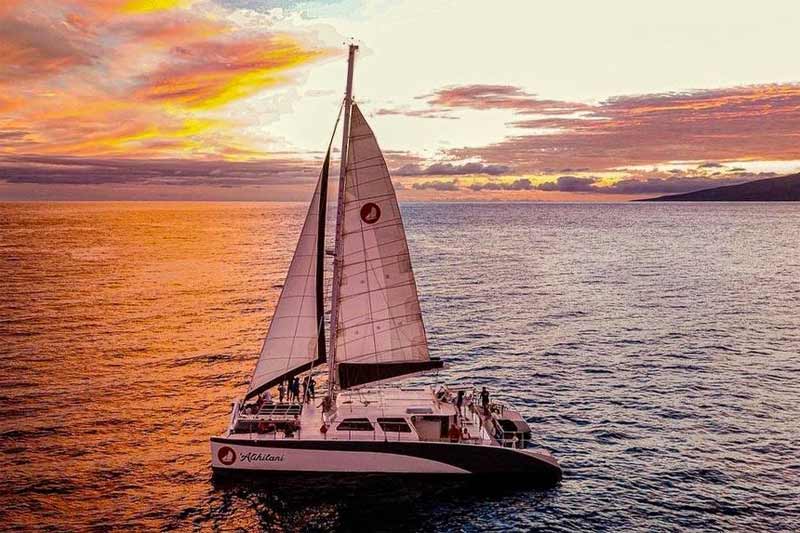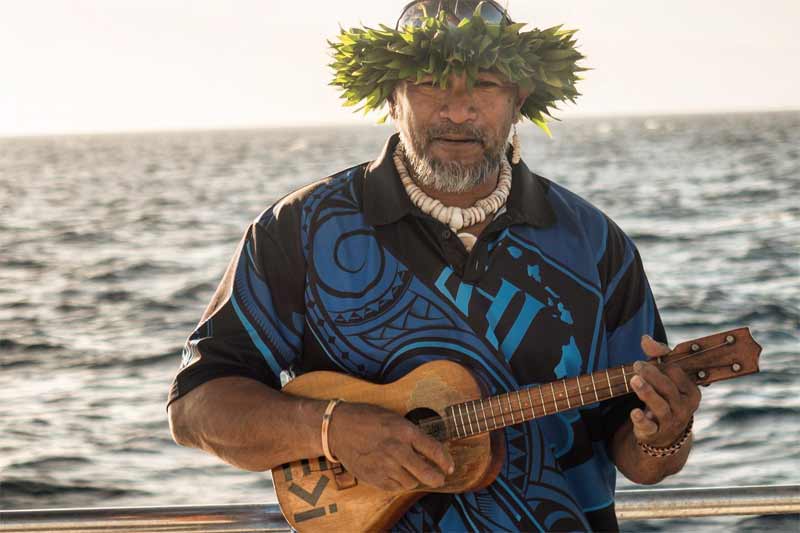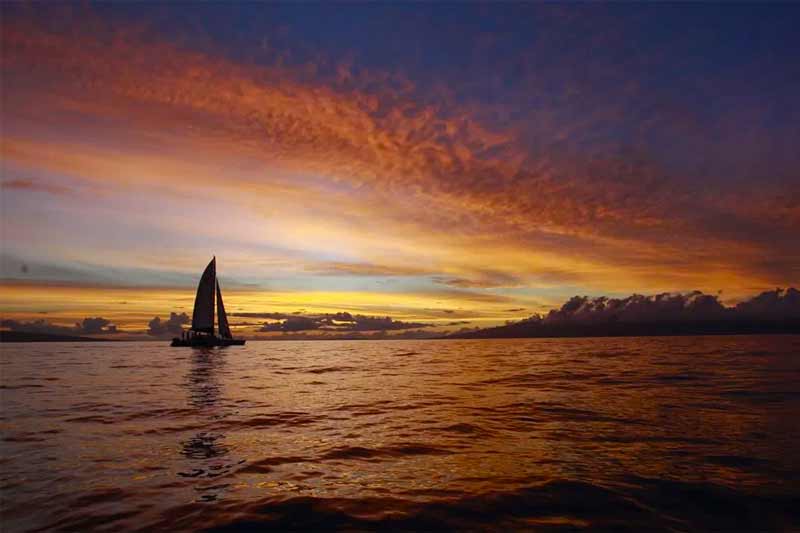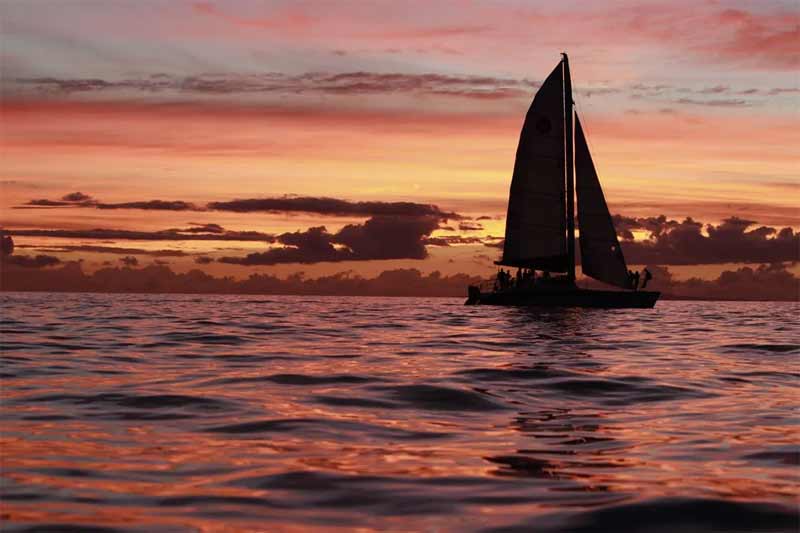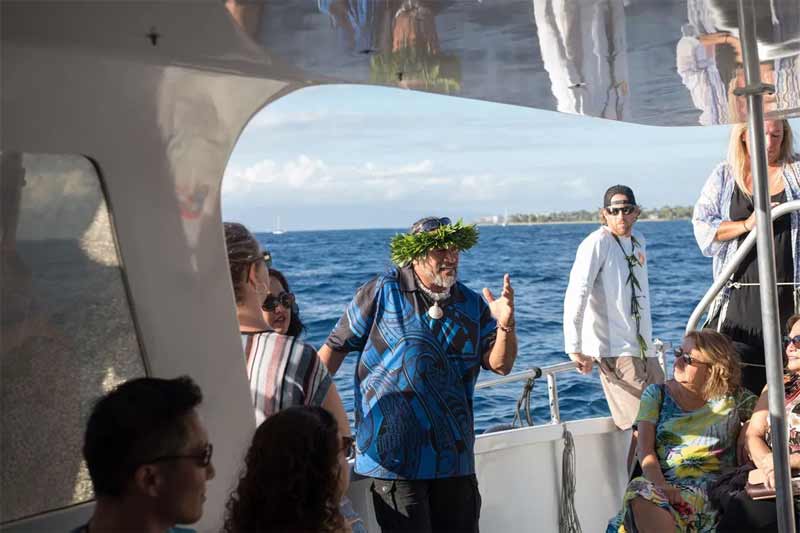 ---
Highlights
2 Hour High Performance Sailing on a 45 foot catamaran
2.5 Hour Relaxing Sail on a 65 foot luxury catamaran
Hot and cold pupus (appetizers) served on both cruises
Open bar for local beer, mai tais, wine, champagne
Departs daily from Lahaina Harbor
---
Description
Combine the adventure of performance sailing and the beauty of a golden Hawaiian sunset with Paragon on their Lahaina Sunset Sail! They are the premier sailing catamaran company on Maui, and the the very new vessels in their fleet are constructed with new techniques, hull design, and state-of-the-art rotating carbon fiber masts. Using the same mast technology as America's Cup winning catamaran, they create incredible speeds along with safety and comfort. Paragon has been dedicated to serving visitors and locals for over 20 years. The small and personalized groups are led by their friendly and experienced crew of sailors.
Paragon now offers two different sailing experiences out of Lahaina Harbor. Both cruises offer hot and cold hors d'oeuvres and beverages, including local beer, wine, champagne & Mai Tais. The price is the same for both vessels, with the 2 hour cruise being more performance-saing oriented and the 2.5 hour cruise being a more relaxed, luxurious sailing experience.
---
Cost
2 Hour Paragon Performance Sunset Sail
This sail is exhilarating and done on a 45 foot performance sailing catamaran with capacity limited to 20 guests.
Paragon Lahaina Performance Sunset Sail Rate (PARA3)
$105.00 per Adult, $74.00 per Child (3-12), Infants (under 3) FREE (plus 7.5269% Hawaii sales/harbor tax)
---
2.5 Hour Paragon Alihilani Sunset Sail
This sail is more relaxing and done on a luxurious 65 foot sailing catamaran with capacity limited to 45 guests.
Paragon Alihilani Sunset Sail Rate (PARA9)
$105.00 per Adult, $74.00 per Child (3-12), Infants (under 3) FREE (plus 7.5269% Hawaii sales/harbor tax)
---
---
Details
Schedule: Daily and the departure times are adjusted to seasonal sunset patterns. Your confirmation email will tell you the exact checkin time on your date, but ranges between 4pm and 5pm
Check In: Lahaina General Store, which is three blocks from the harbor.
Tour Includes: Hors d'oeuvres, and beverages including local beer, wine, champagne & mai tais.
What to Wear: Evening resort attire and a light jacket.
Reservations: Advanced reservations required and we recommend booking this a month or more before your arrival. This event is "RESERVE NOW PAY LATER"; we need a credit card on file to finalize your reservation but we do not charge you for this reservation until a few days before the beginning of your vacation!
Minimum Notice for Cancellations / Changes: At least 48 hours before the start of the event. All tours go out rain or shine. Inclement weather conditions are usually temporary and rain gear is provided. Cancellations due to weather are extremely uncommon and all parties are instructed to appear at the boat ramp no matter what the weather seems to them.
Note: They can provide vegetarian or gluten free options through their catering companies, although people with severe nut allergies or who have celiac disease should be aware that they cannot guarantee there has been no cross contamination.
---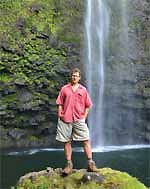 Kevin's Activity Tips:
Paragon is known for their TRUE sailing on their cruises. When other boats are just motoring around, these guys will put up the sails instead ... every chance they get. There is nothing like the feeling of moving through the water without the sound of engines ... just the waves and the wind ...and queue the Jimmy Buffet music.
Both of these boats leave from the main dock of Lahaina Harbor. There are also sunset sails that leave from Kaanapali Beach ... but there is no dock there. Sailing catamarans at Kaanapali pull up onto the beach, and guests board form the sand. The last few feet heading to the boarding steps are in the water, and depending on wind and swells guests can get quite wet. Most people find this fun ... but some do not. This problem doesn't exist for Paragon as the entry to the boat is an easy step from the concrete dock on the deck of the sailboat.
Which of the boats to select? Well. the price of both sunset sails is the same. So are the appetizers and beverages that are served. The difference is in the intensity of the sailing experience. The smaller Paragon catamaran sail is 2 hours long and is more "performance oriented." That means they're going to go faster, with a bit of a more adventurous ride and more salt spray. This is an exhilarating experience, but it is also bumpier and a little harder to eat and drink during the sail. The larger Paragon vessel named Alihilani is 65 feet, and is a more spacious, luxurious boat. This cruise is 2.5 hours long, so about 30 minutes more time out on the water. They are still going to sail, but the pace will be more relaxed and is more conducive to enjoying the food and beverages and offers more laid-back sunset views. Both boats operate daily. Of the two, the smaller boat sells out quicker than the larger boat.