North Shore Zipline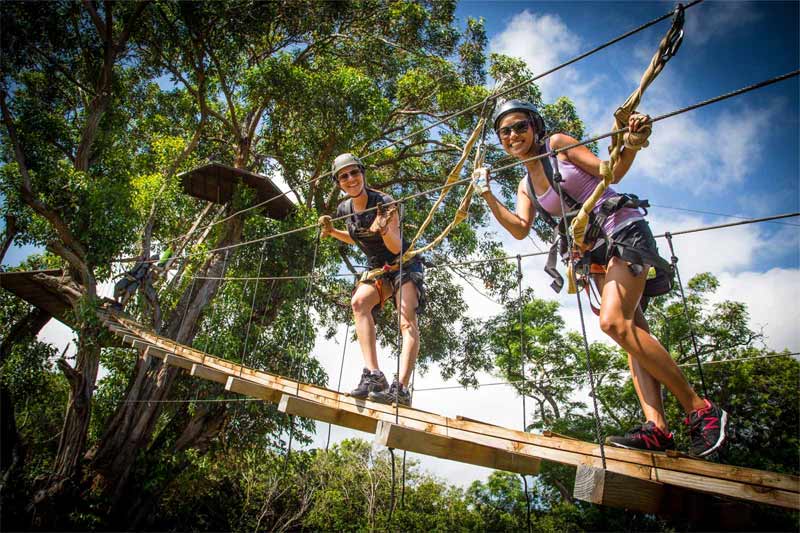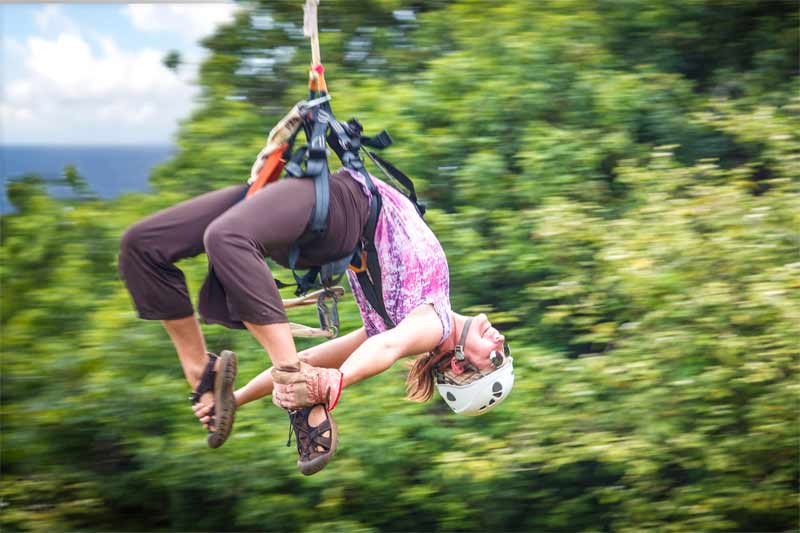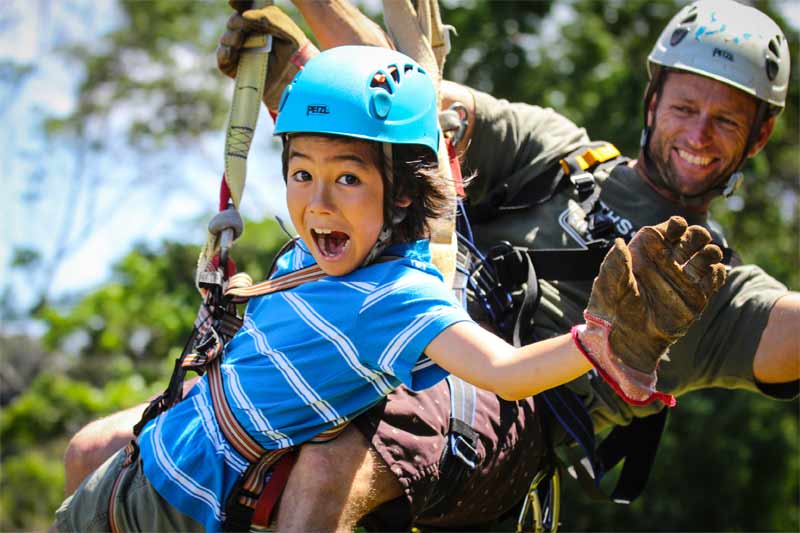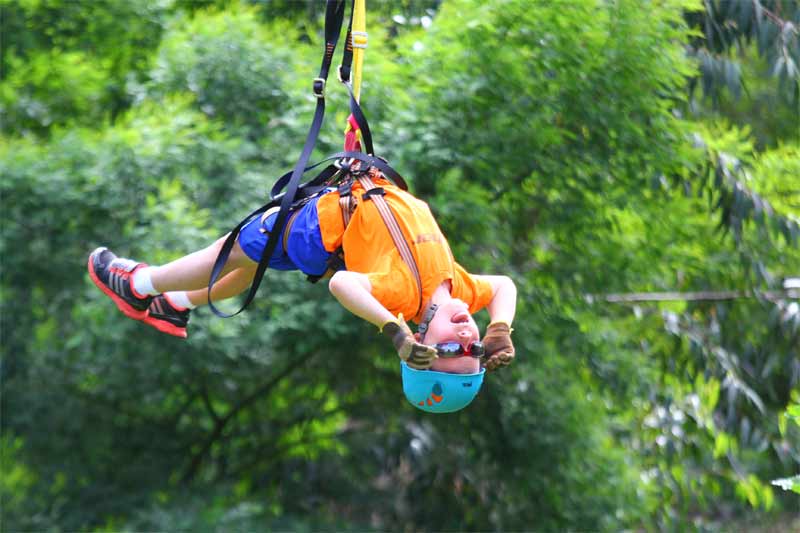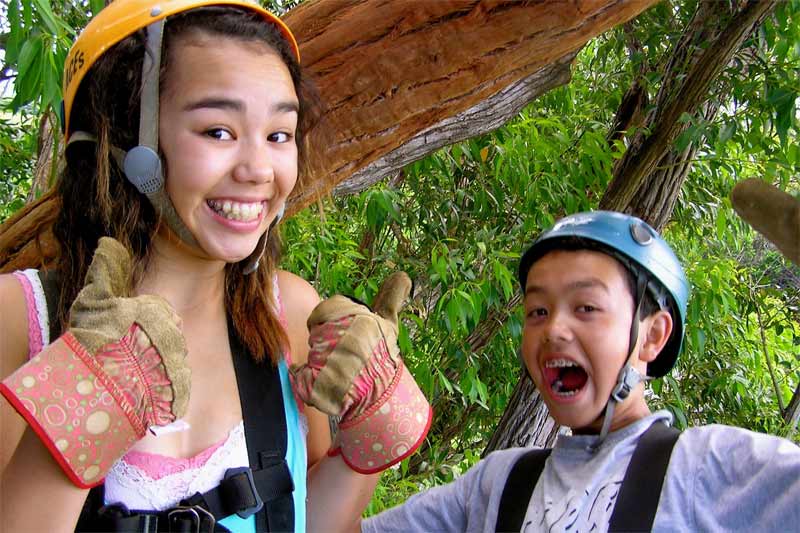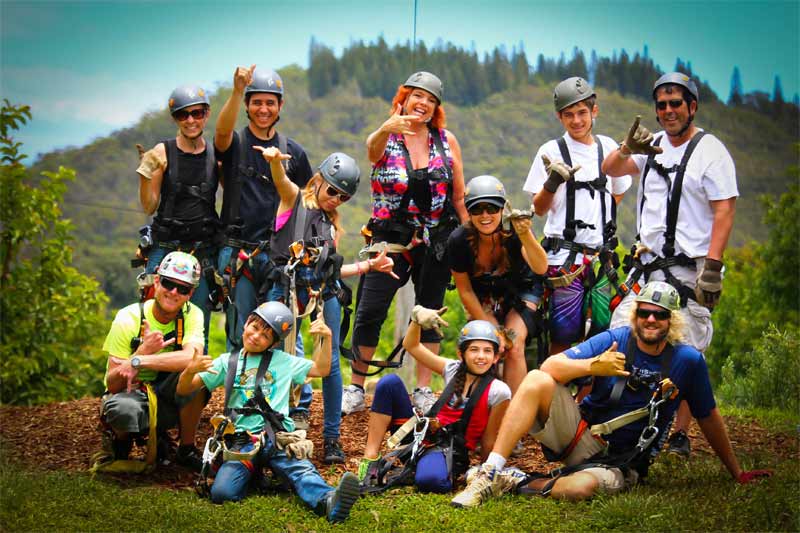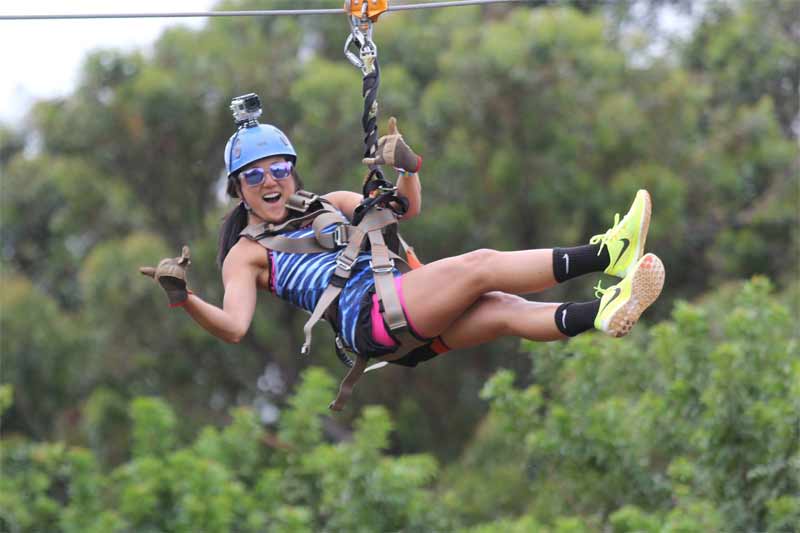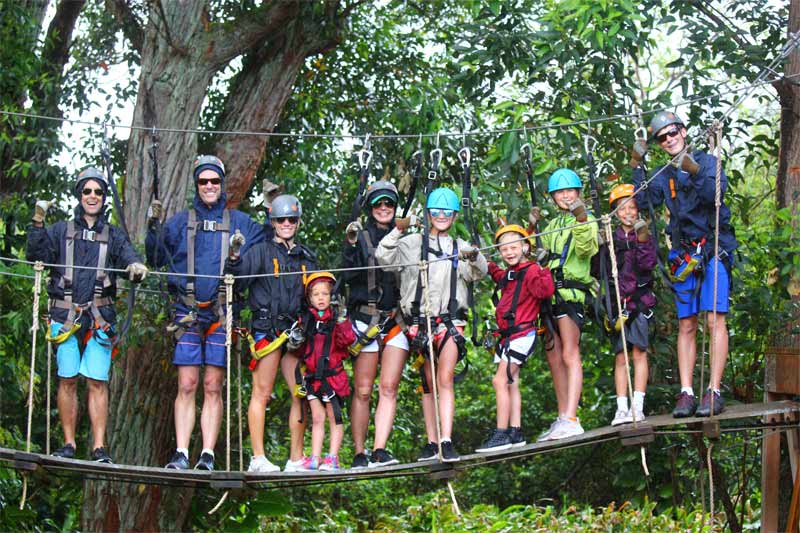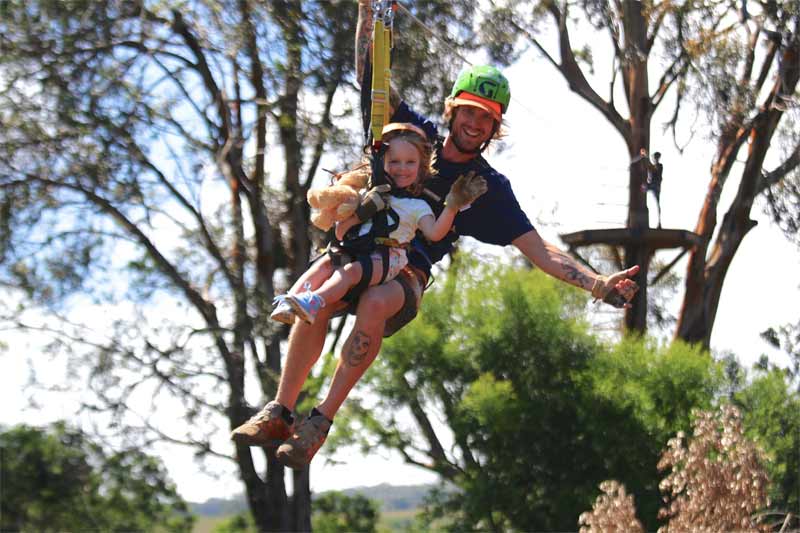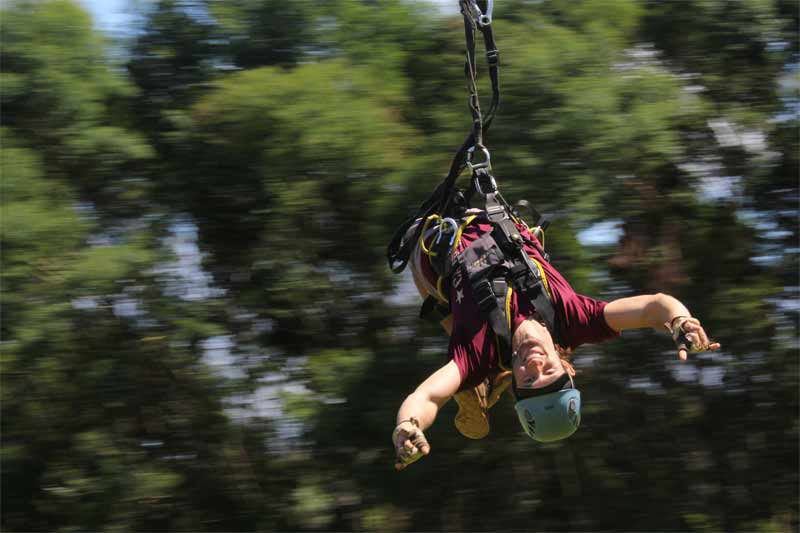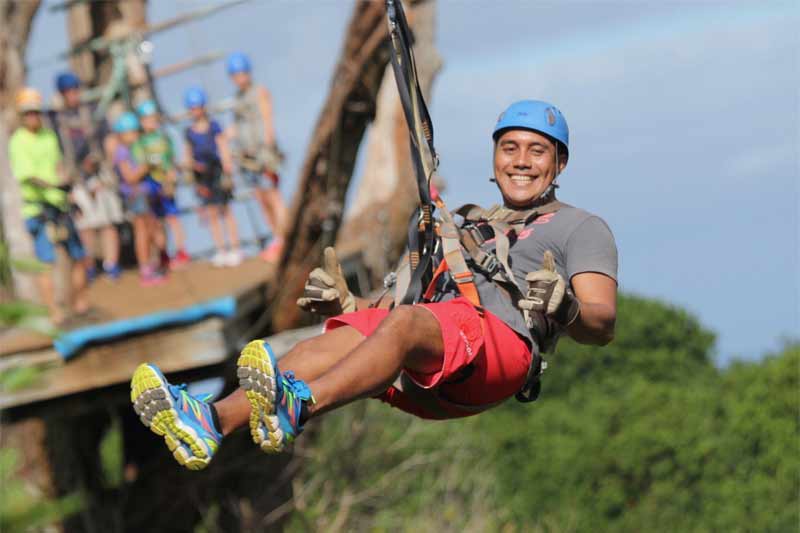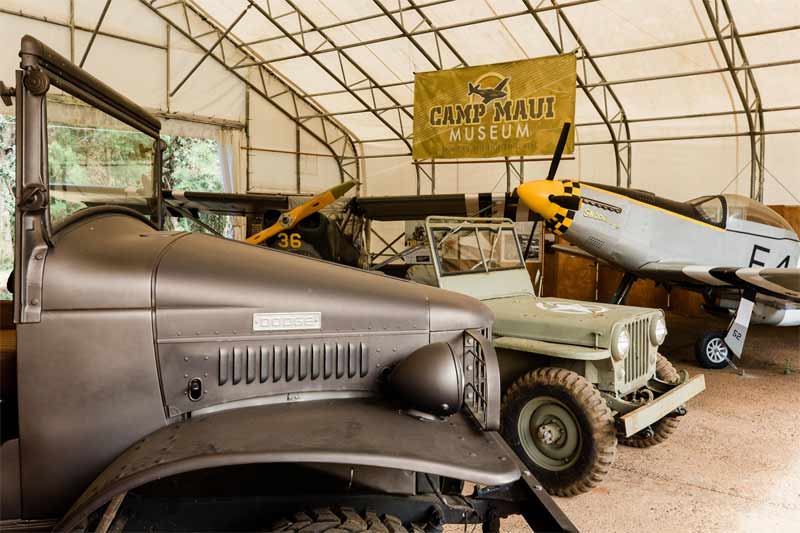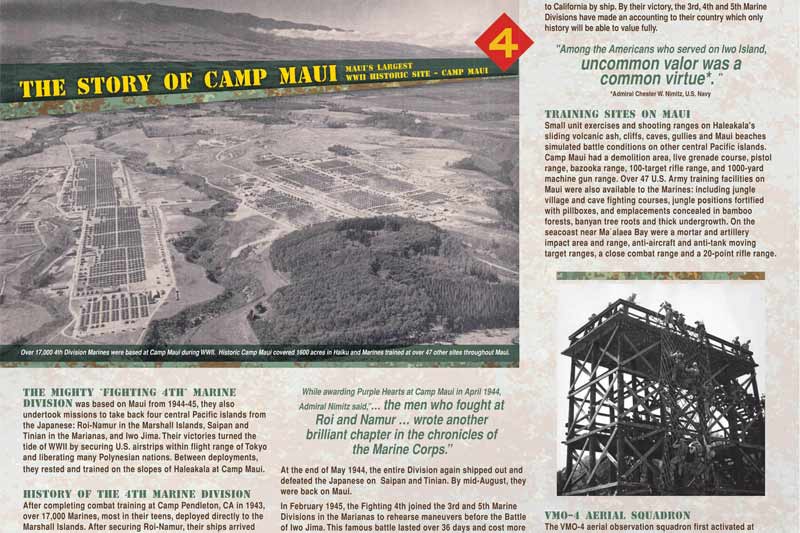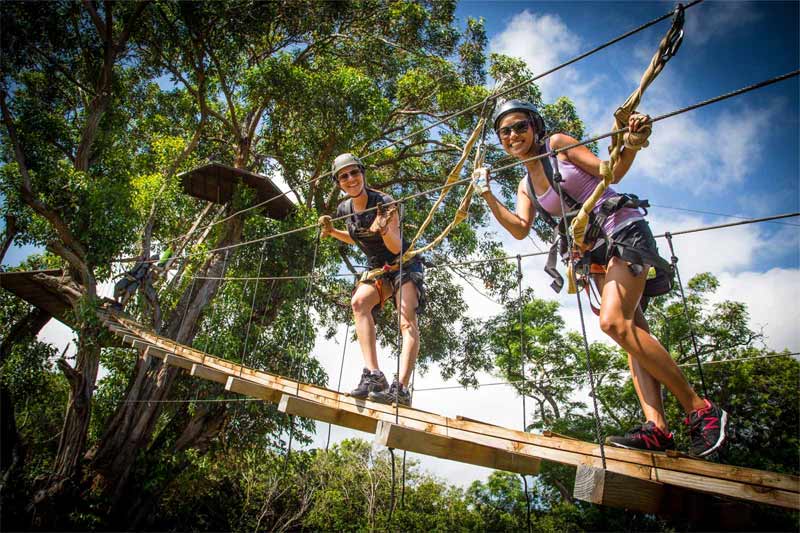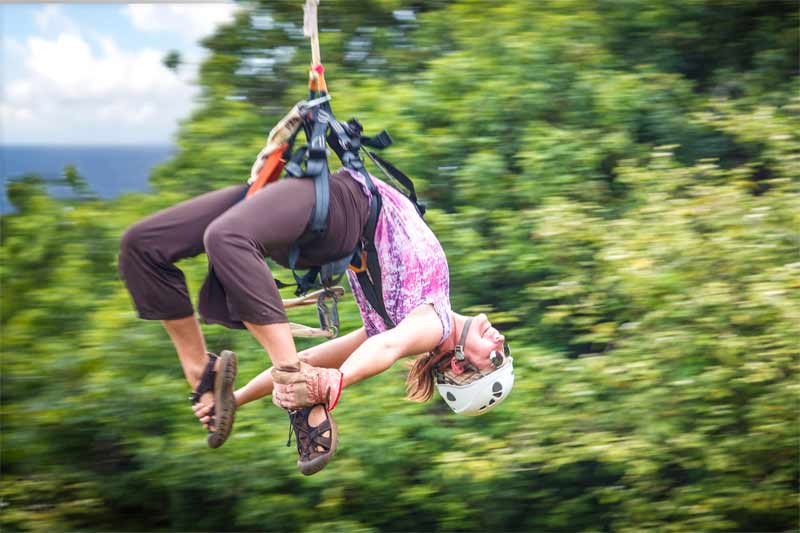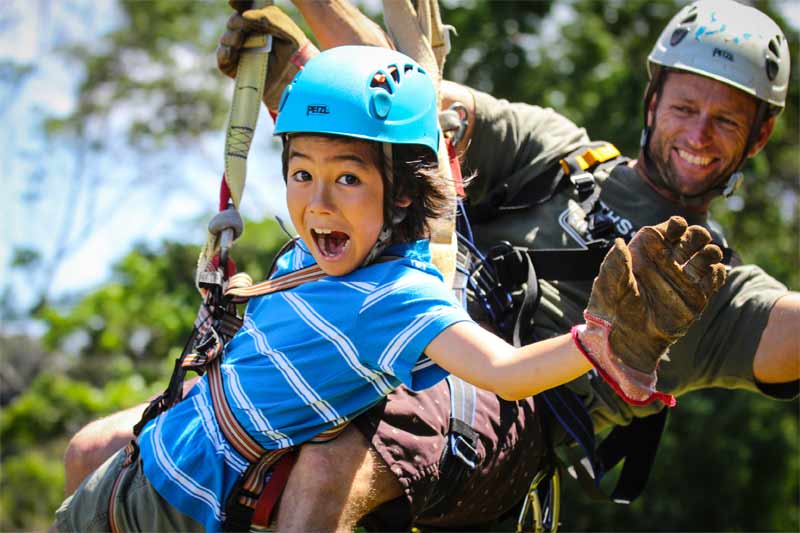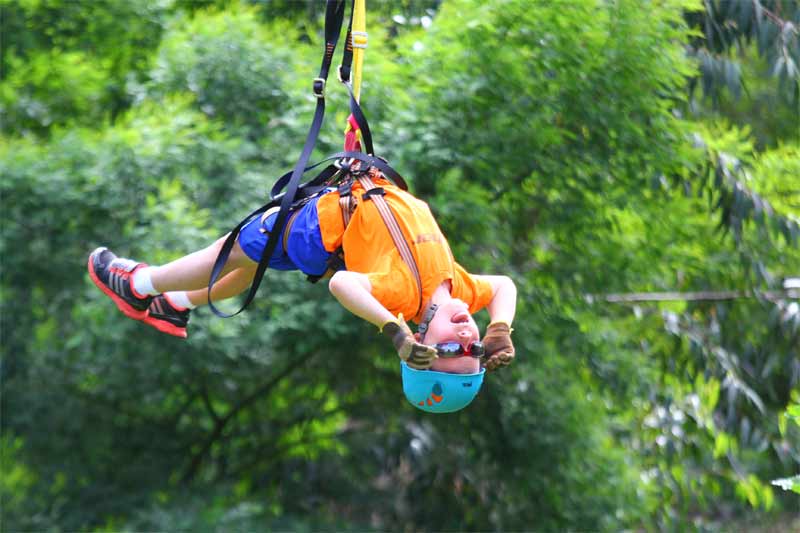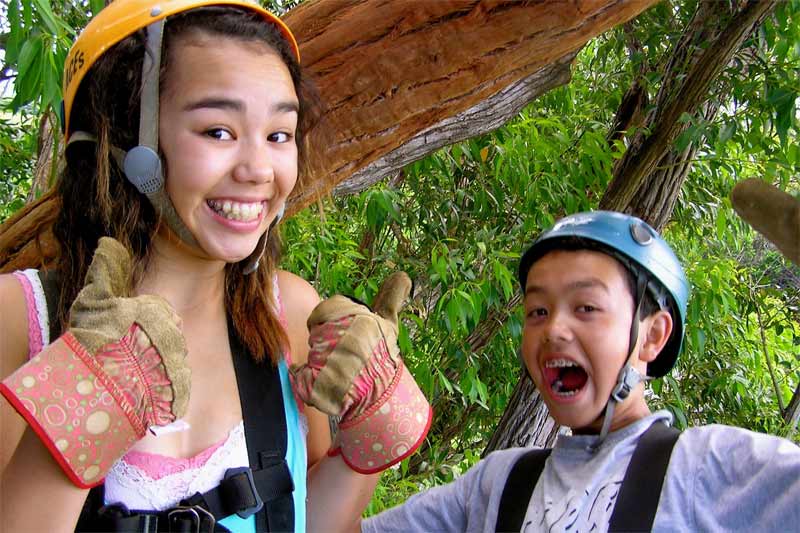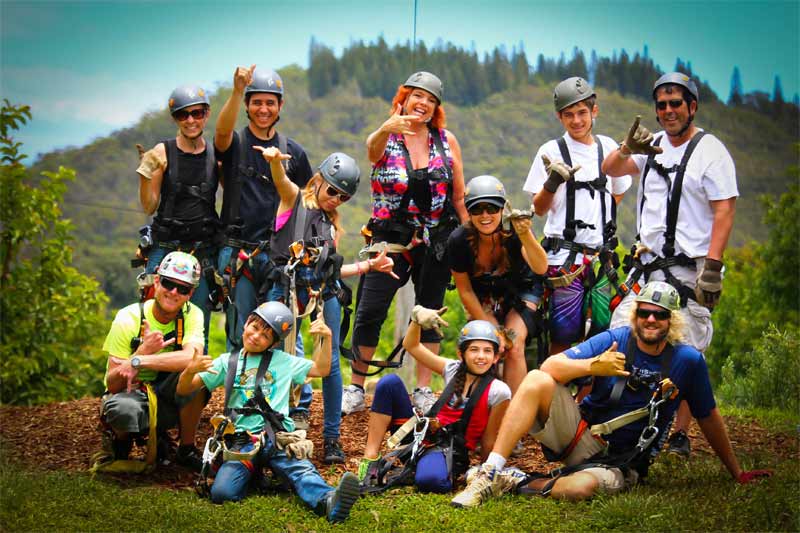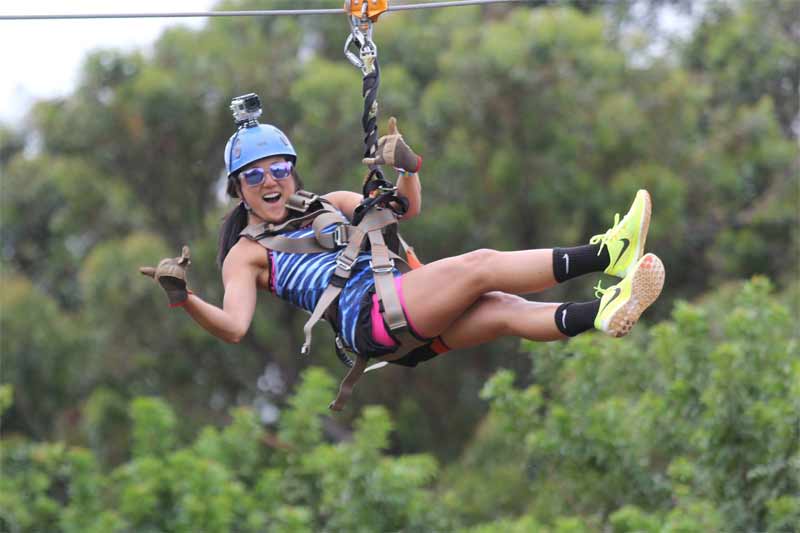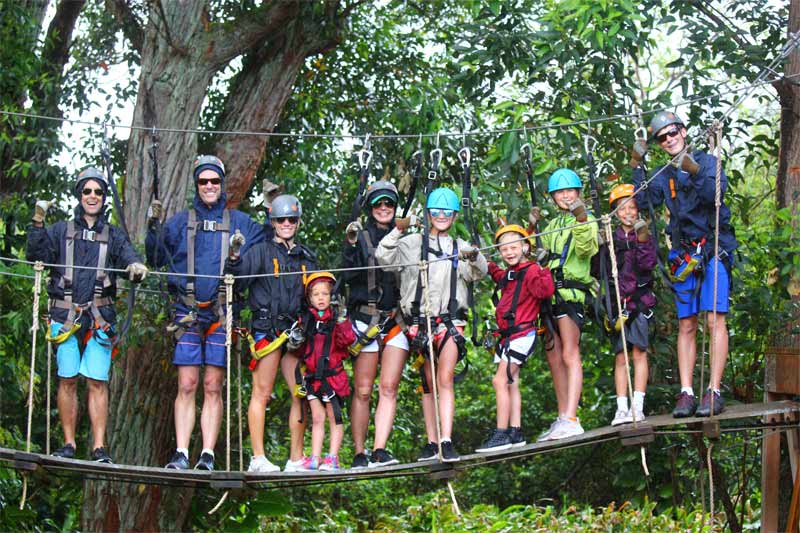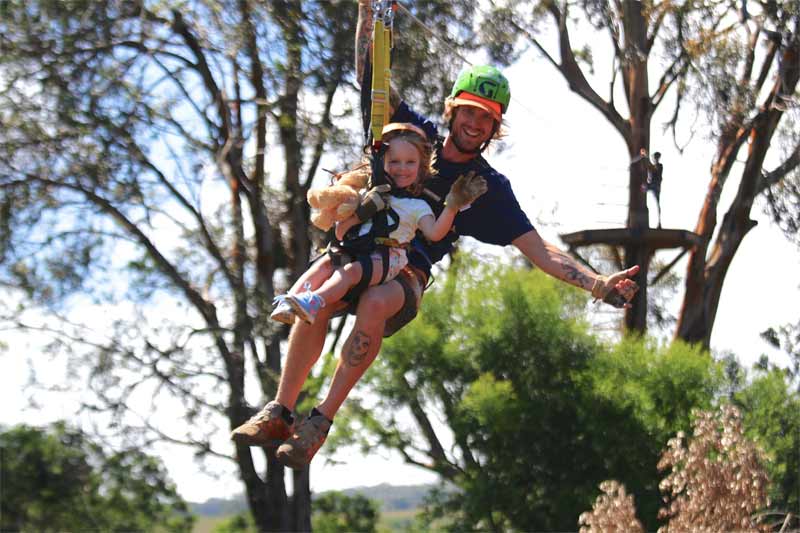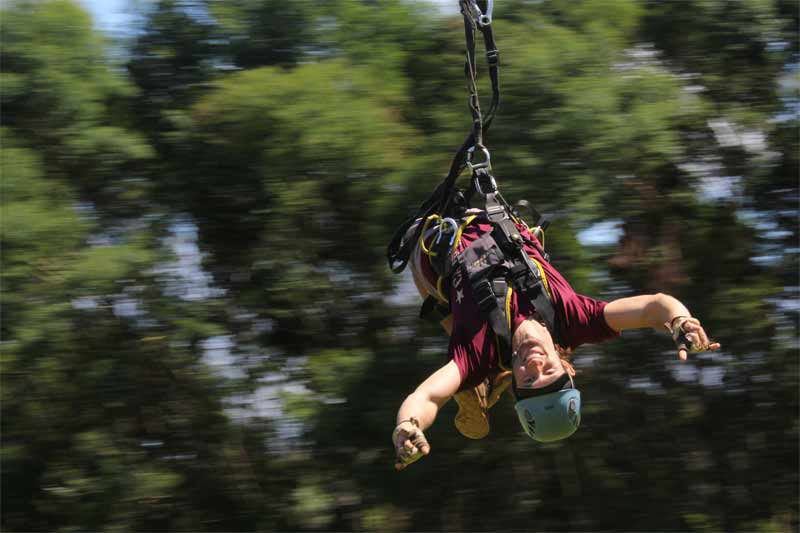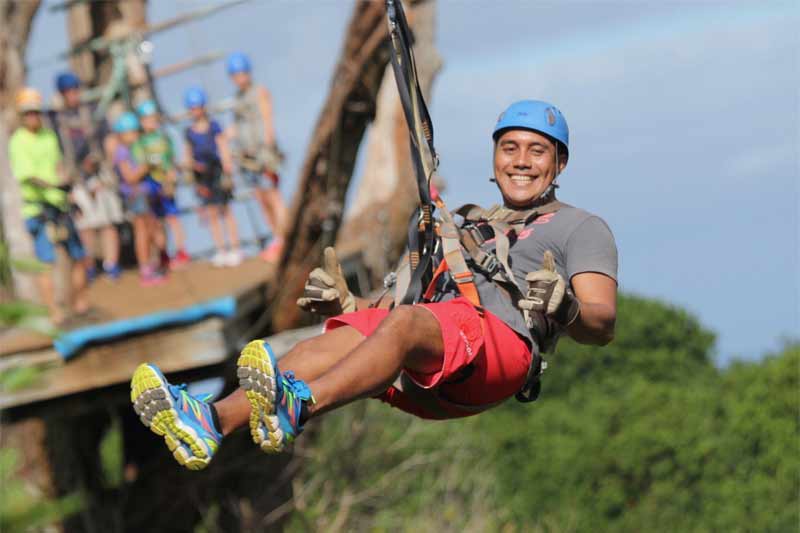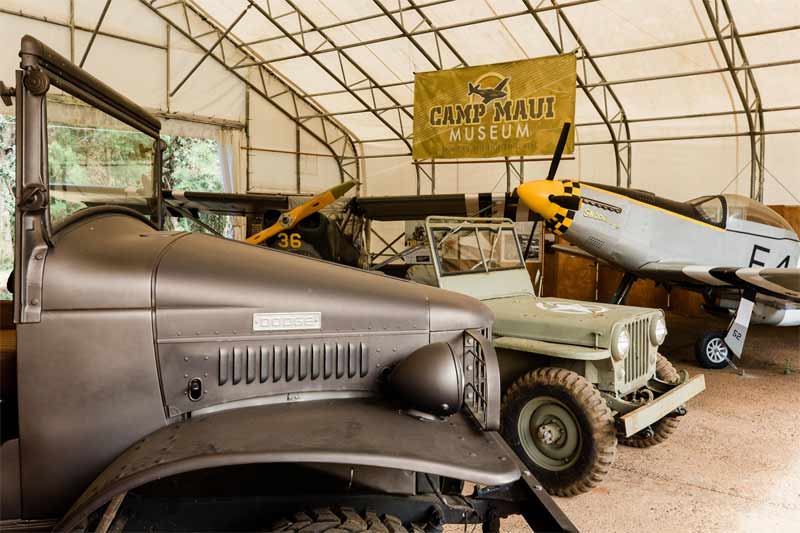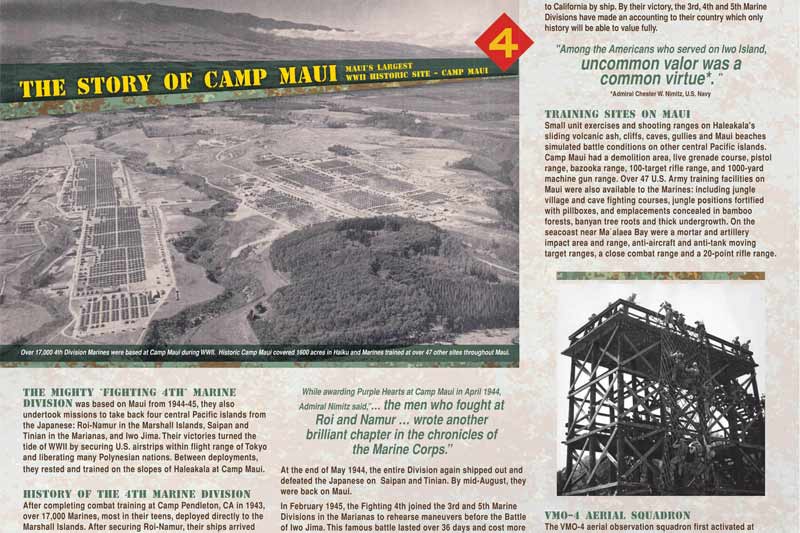 ---
Highlights
7 fun freestyle ziplines
Aerial platforms and tree-to-tree-suspension bridges
Historic WWII Camp Maui military location
Tandem zipping for kids as light as 40 pounds and 5yo
Maximum weight is 270 pounds
---
Description
Fast, fun and exhilarating, NorthShore Zipline Co's "Camp Maui Zipline Tour" was designed to thrill first-time zippers as well as the most experienced zipline enthusiasts. This historic World War II landmark site is located just 25 minutes from the Kahului Airport in beautiful upcountry Haiku. Here you'll learn about Maui's World War II history and find a freestyle eco-adventure the whole family can enjoy
Enjoy freestyle zipping as you soar high through the canopy of the giant eucalyptus trees. Experience seven zipline runs, entwined with multiple aerial platforms, tree-to-tree suspension bridges, giant towers, and unsurpassed views of the Pacific Ocean and Maui's verdant North Shore.
Maui's funnest zipline tour has something for everyone and is designed to accommodate people from the ages of five to ninety-five. On this Maui family activity, you can sit back and enjoy the ride and let the trained professional guides do all the work, or you can go extreme, and choose to go upside-down, backwards, sideways, or spin. You'll hit speeds of up to 40mph and reach heights of 70 feet off the ground with ziplines up to 900' loong!
North Shore Zipline's site was once part of historic Camp Maui which served as the headquarters for the United States 4th Marine Division during WWII! You'll find interpretitve displays and a unique museum. "Maui's Marines" were the most highly decorated Marine Corp division of the war and their history is being brought to life through stories, images, videos, and World War II-era military vehicles at the recently opened Camp Maui Museum. This area once held 2100 tents, mess halls, movie theaters, a headquarters building, and a half-mile long airfield. Camp Maui has been recognized as a state of Hawaii Historic Site and the North Shore Zipline's preservation plan has been approved by the state!
---
Cost
North Shore Zipline 7 Line Course Rate (NSZ1)
$159.00 per Adult 13 and up, $129.00 per Child ages 5-12 (plus 4.167% Hawaii sales tax)
---
---
Details
Schedule: Monday through Saturday at 10:00am, 10:45amam, 1:00pm, 1:45pm, 3:00pm and 3:45pm.
Check In: 30 minutes prior to tour time at North Shore Zipline's location near the town of Haiku.
Duration: 1.5 to 2 hours
Restrictions: Minimum age 5, minimum weight 40 pounds. Maximum weight 270 pounds. No neck or back injuries and no one pregnant. Lighter children will zip tandem with a guide. Children under age 11 must have a parent or guardian accompany them on the tour as a participant. Children 11 and older may participate with a parent or guardian signing a waiver and staying on the plantation grounds during the tour. All participants must sign a liability of waiver.
What to Wear: Participants must wear closed-toed shoes- sneakers or tennis shoes are best. Sunglasses, comfortable clothing and sunscreen. Bring a light jacket in case of showers.
Reservations: Advanced reservations required and we recommend booking this a month or more before your arrival. This event is "RESERVE NOW PAY LATER"; we need a credit card on file to finalize your reservation but we do not charge you for this reservation until a few days before the beginning of your vacation!
Minimum Notice for Cancellations / Changes: At least 48 hours before the start of the event. All tours go out rain or shine.
Note: This page presents a fun, family-friendly zipline tour. If you are looking for more extreme zipline experience, be sure to see our Flyin Hawaiian Zipline page.
---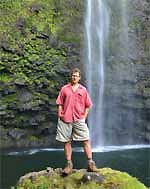 Kevin's Activity Tips:
North Shore Zipline fills a nice niche as many families have been frustrate by the 12 year old minimum age on most zipline courses, or 230 pound weight limits for larger guests. Here at the North Shore Zipline children 5 and older and as light as 40 pounds may zip ... although they will need to go tandem with a guide And larger adults have more flexibility here too ... the maximum weight limit is the highest of any zipline course on Maui at 270 pounds. This course was not built to be the longest, or the fastest or the highest, butan all-around fun course that gives zippers a chance to do what they call "freestyle" zipping ... going upside down, spinning around, backwards, etc. There are other fun elements as well, including aerial platforms and several suspension bridges that stretch from tree to tree. One other advantage is that members of your party are able to watch some of the action from below as there is no admission fee to walk around at their course and several of the lines are within view for observers.
One other thought … since this is located near the start of the Road to Hana you could do the zipline first thing at 10am, be done by noon, and have the afternoon to visit Twin Falls or some waterfalls along the Road to Hana! You also could combine an afternoon zipline at 3pm or 3:45pm with a Molokini Snorkel trip earlier that morning! It is about a 40 minute drive from Maalaea Harbor to North Shore Zipline's location. A third possibility would be to do an early afternoon timeslot at 1pm or 1:45pm and then drive up to the summit of Haleakala to watch a sunset!