Snuba Diving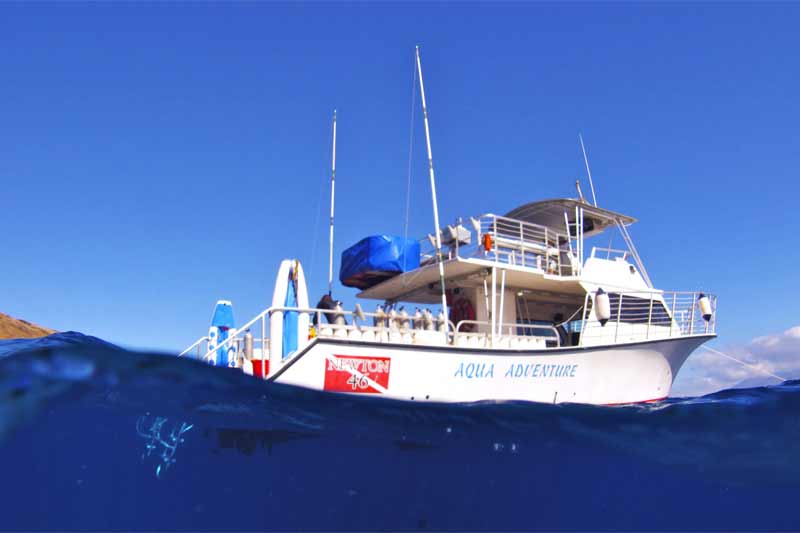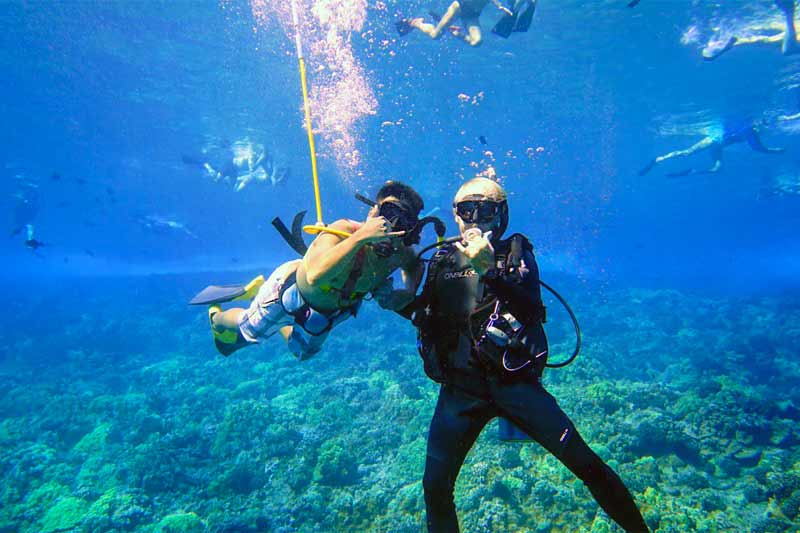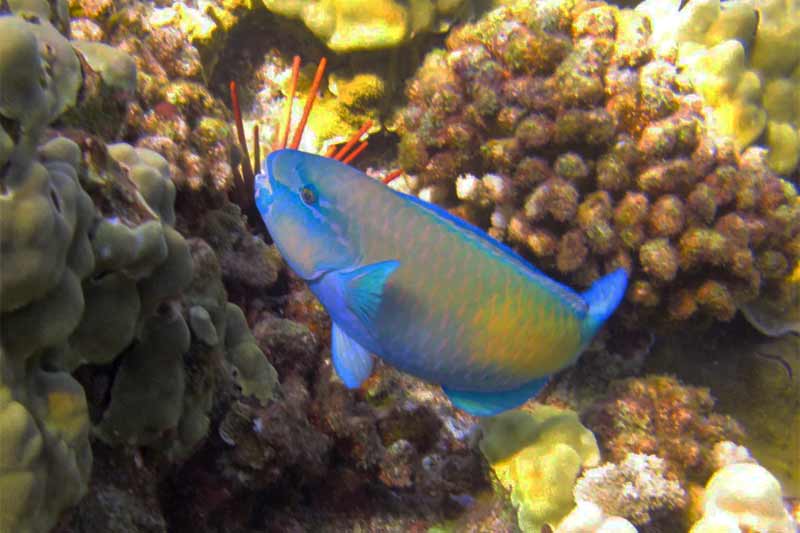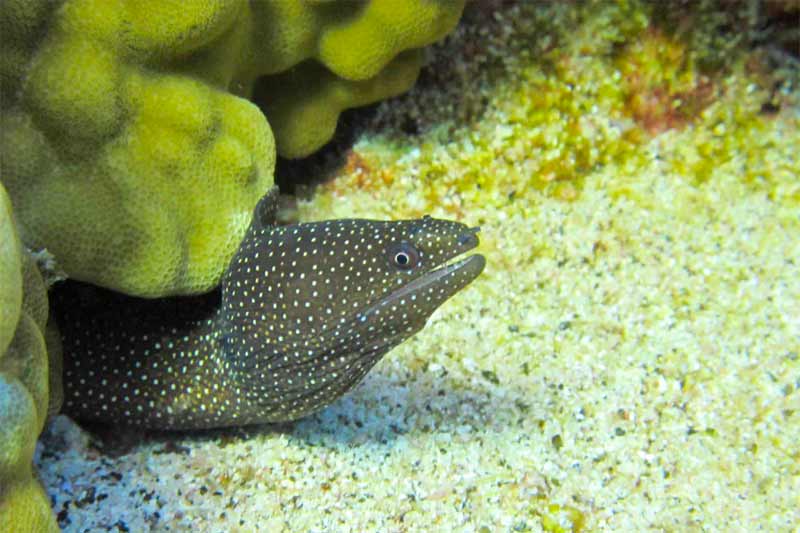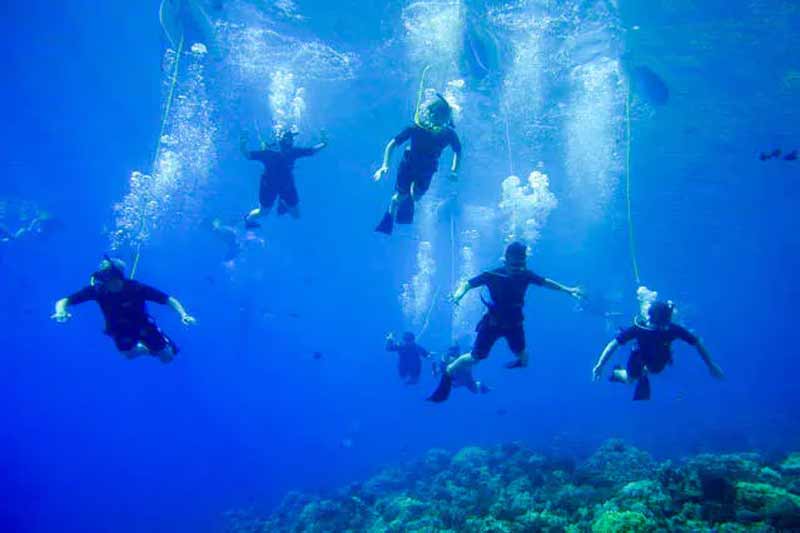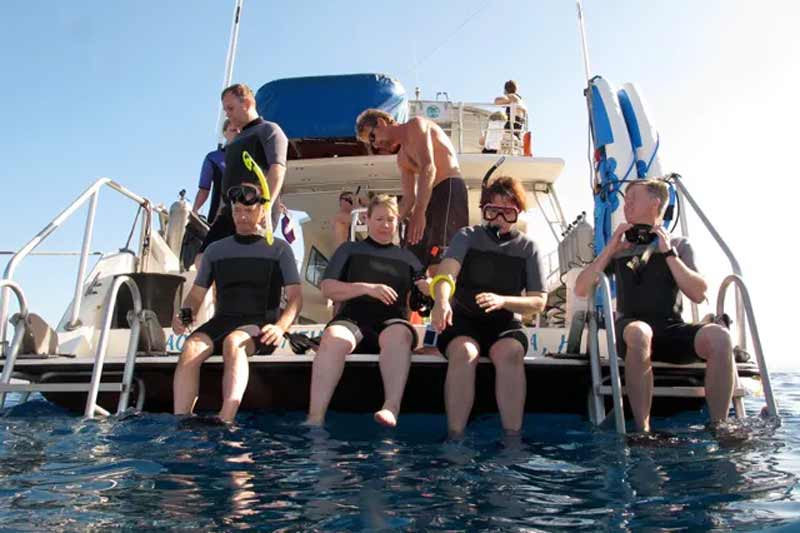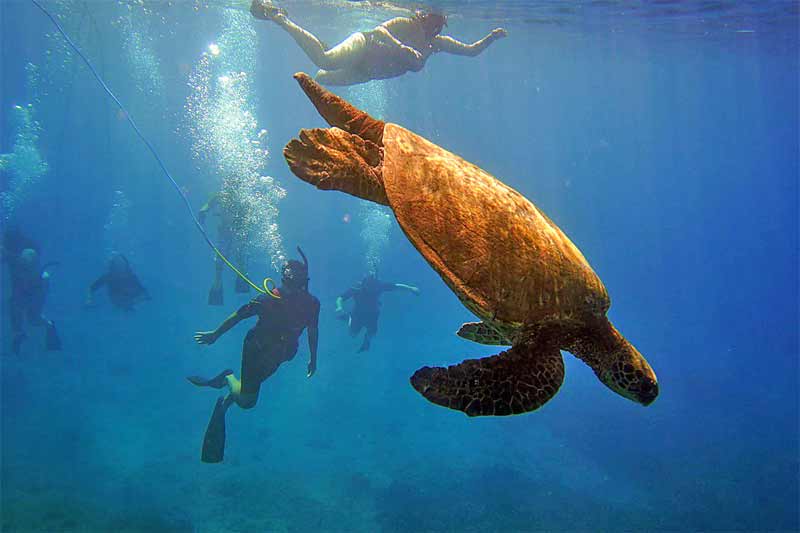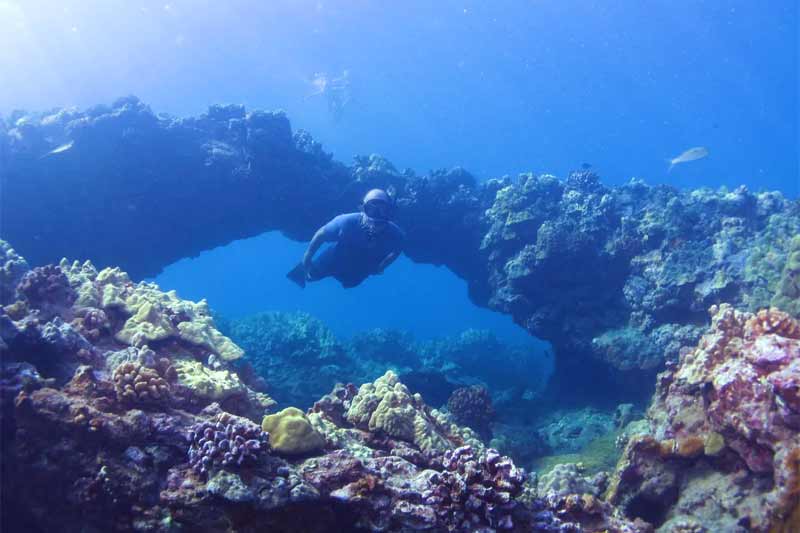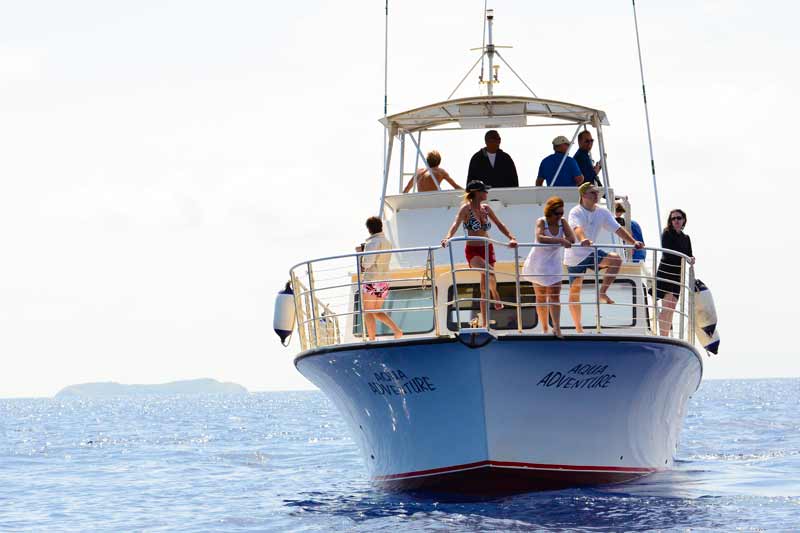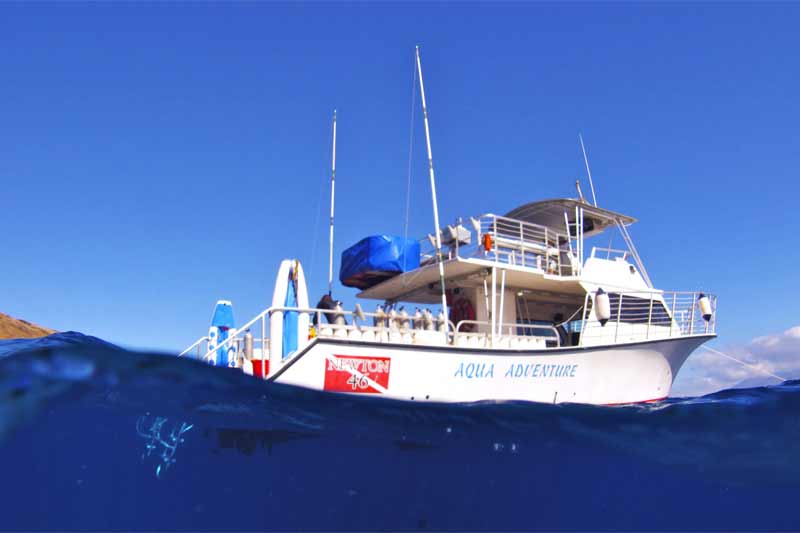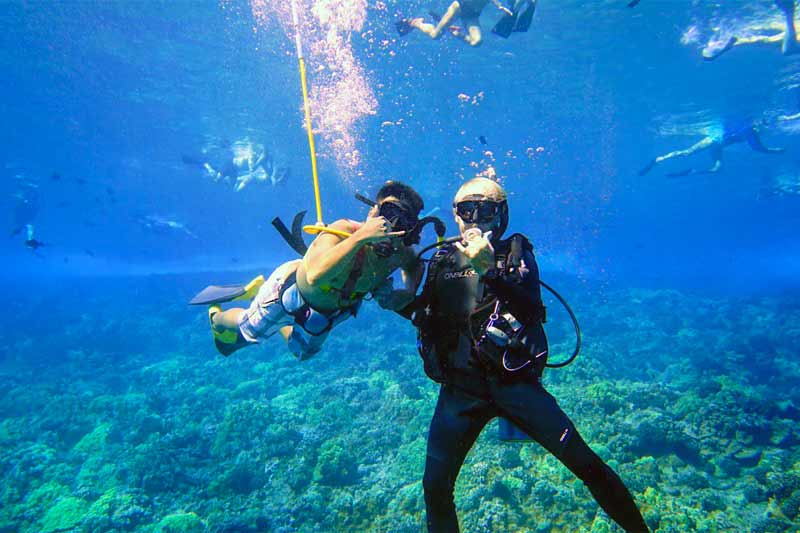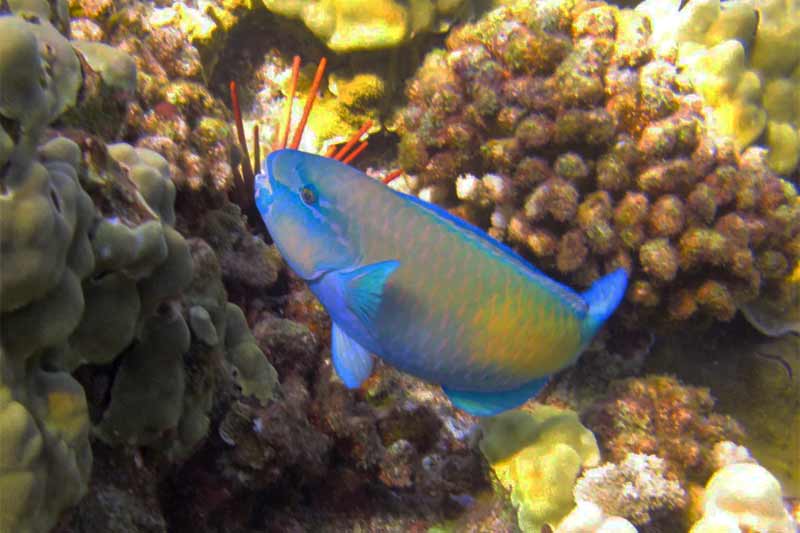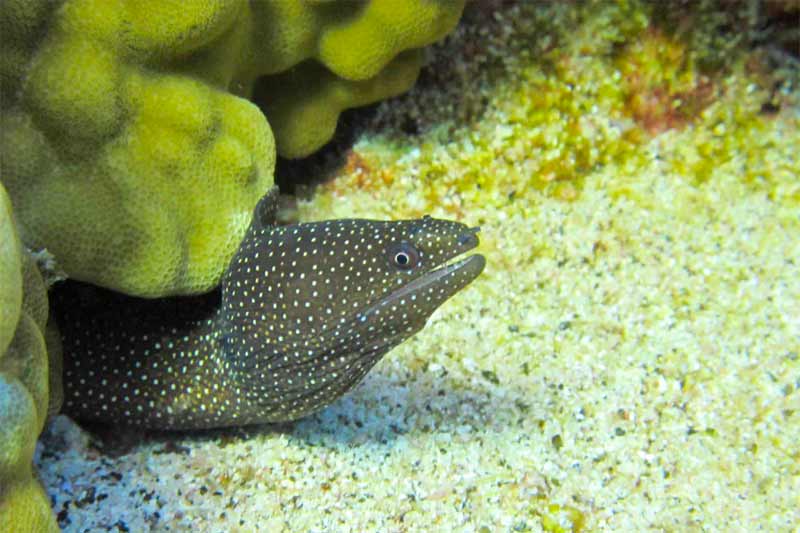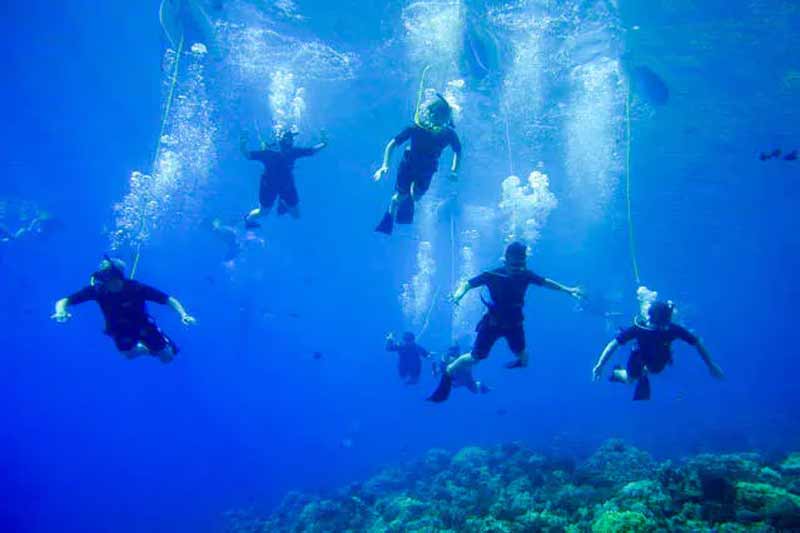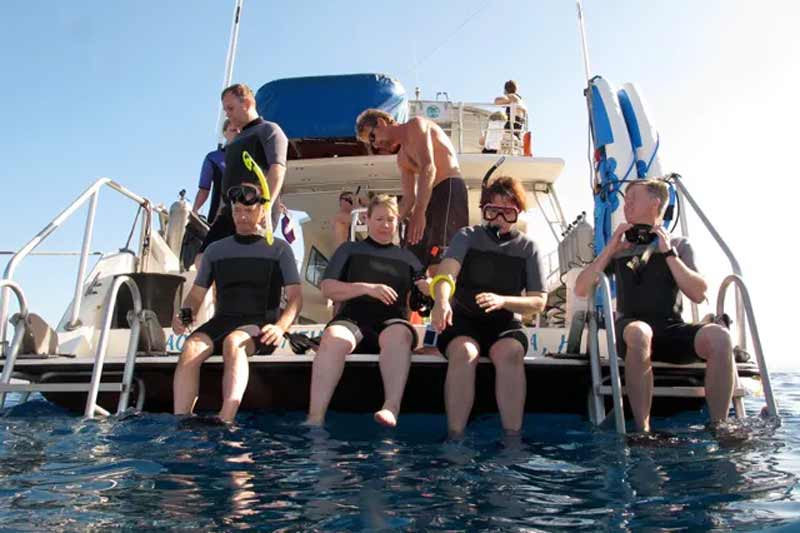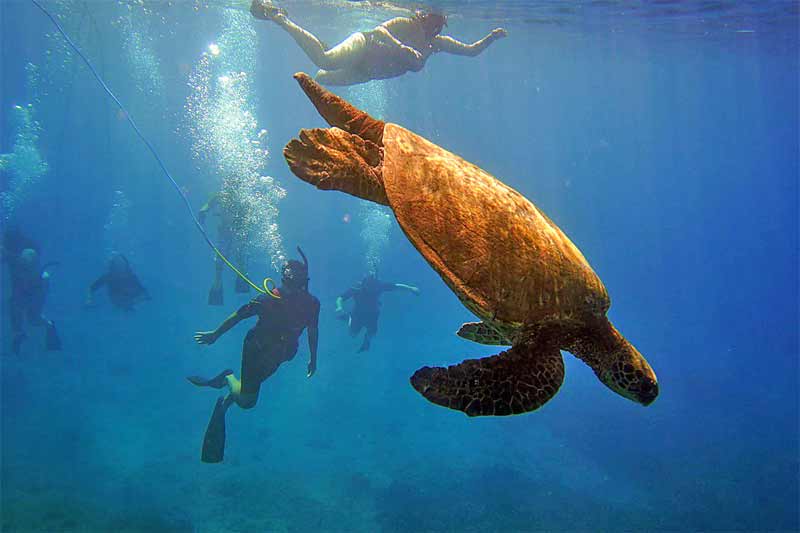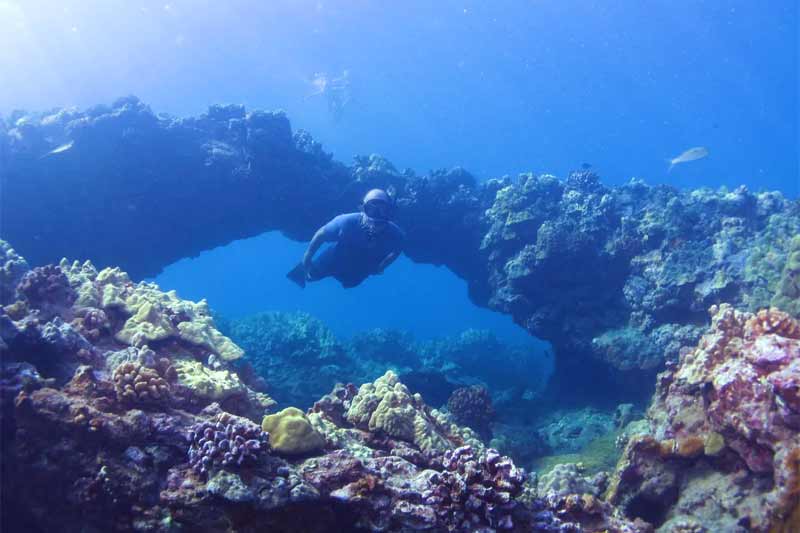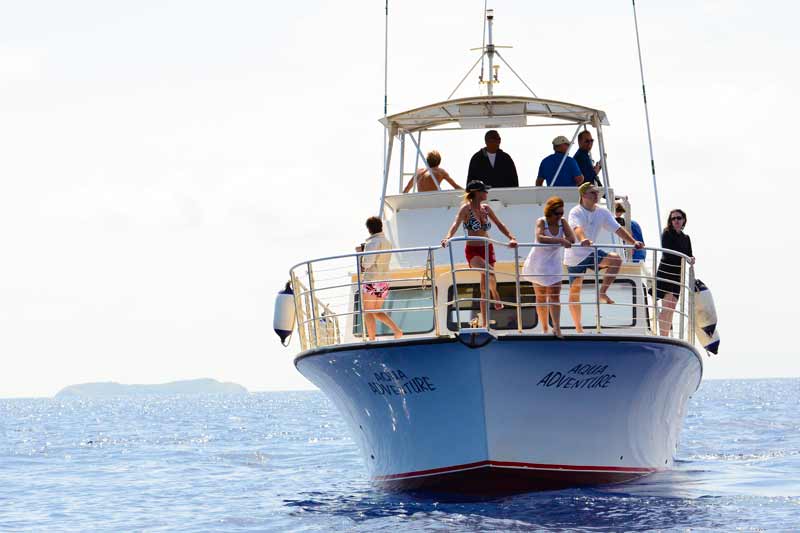 ---
Highlights
Fast, fun boat that is just the right size!
Snuba is optional and can be reserved in advance!
Great snorkeling for those who aren't doing snuba
Nice deli lunch catered by Beach Bums BBQ and open bar after snorkeling!
---
Description
Want to try something really adventurous? Take your snorkeling experience to a whole new level of underwater thrills with a SNUBA DIVE on board the 50 foot Aqua Adventures boat. SNUBA is much like scuba diving … you breathe compressed air through a regulator and can stay underwater for up to 30 minutes. But the snuba experience is a lot easier than a first-time introductory scuba dive because you don't have to wear all the bulky gear. The tanks don't go on your back … instead they float on a raft that stays at the surface of the water and a hose comes down to your regulator. As you move around underwater the raft follows you around effortlessly, leaving you free to explore and focus on the experience, rather than struggling with the gear. Your dive instructor will lead you on a guided tour of the underwater world.
There are other boats that offer snuba as an on-board option, but no one does snuba better than Aqua Adventures. Some boats just have people sign up for snuba once the vessel gets underway, and space can fill up leaving some people disappointed. With Aqua Adventures, your snuba can be reserved in advance at the same time (and as part of) your reservation. Their vessel is specifically designed for snuba diving too with easy access in and out of the water.
While SNUBA is Aqua Adventures' specialty, this boat is great for those who are only going to snorkel too. It doesn't matter if your party is ALL snorkelers, ALL snuba divers, or some of each. Those doing a snuba dive will have 30 minutes of underwater SNUBA time and another 30 minutes or so of snorkeling at one spot, and will have over an hour to snorkel at the other spot. Snorkelers who aren't SNUBA diving will have about 3 hours of water time split between the two dive locations.
---
Cost
Aqua Adventures AM Snorkel / Snuba Rate (AQUA1)
$178.46 per Adult, $157.02 per Child (3-12), $157.02 per Infants (2 and under), $75.00 per SNUBA divers (Hawaii sales tax included)
---
---
Details
Schedule: Daily
Check In: 6:45am at Maalaea Harbor slip #51. This is the boat harbor in Central Maui just behind the Maui Ocean Center Aquarium along Highway 30. Parking is available for a small fee and can be paid using credit card or using an app on your phone. Allow ample time for parking / arranging payment.
Duration: 4.5 hours
Vessel: High speed 50' dive boat with Twin engine 350 horse Cummins diesels. Capacity is limited to 36 guests per trip although boat holds up to 49.
Tour includes: The basic snorkeler rate includes continental breakfast on the way to Molokini, a really nice "build your own sandwich" deli lunch after you are done in the water, and an open bar for beer, Mai Tais, rum and cokes, soda and juice.
Gear Provided: The basic snorkeler rate includes snorkel gear and instruction, and two snorkel locations. Wet suits are available to rent onboard for a very modest fee of $5. Underwater cameras, T shirts, and souvenir boarding photos are also available for purchase.
Restrictions: While children of all ages may go along to snorkel, the minimum age for snuba is 8. All snuba divers must fill out a health screening questionnaire before participation. Occasionally someone will be disqualified from participating in snuba and in those cases we will refund the snuba dive portion of the ticket cost and only charge the basic snorkeler rate.
What to Wear: Wear swimsuits and bring a towel and sunscreen. We also recommend a light jacket.
Reservations: Advanced reservations required and we recommend booking this a month or more before your arrival. This event is "RESERVE NOW PAY LATER"; we need a credit card on file to finalize your reservation but we do not charge you for this reservation until a few days before the beginning of your vacation!
Minimum Notice for Cancellations / Changes: At least 72 hours before the start of the event. All tours go out rain or shine.
Note: Aqua Adventures often has an on-board photographer or videographer who will produce a photos and/or a DVD of your trip which is available for purchase.
---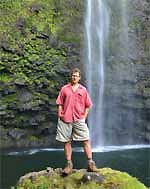 Kevin's Activity Tips:
There is a LOT to elarn to become certified for scuba diving. There's a lot of gear to be mastered. If you have considered learning but have absolutely no previous underwater experience, snuba diving was invented for people like you! This is your chance to experience the underwater world and decide if this is something you want to learn how to do. Snuba instruction is easily done on your way out to the first snorkel site, and there are just a few basics you need to know in order to participate safely and enjoyably.
Aqua Adventures' boat was custom designed with SNUBA in mind, and their instructors are the best in the industry. Aqua Adventures offers a two-location snorkel trip, going to Molokini first and Turtle Arches second on a typical day. This boat is family owned and operated and they have next to ZERO crew turnover. These people love their jobs, love the ocean, and love sharing all of this with you. I recommend this tour for anyone EXCEPT those with very small children or anyone who KNOWS they have a problem with motion sickness. There is no water slide on this boat, so kids might prefer one of the bigger boats. Their deli lunch features HIGH QUALITY beef, ham, and turkey that have been SMOKED at Beach Bums, an excellent BBQ restaurant at Maalaea Harbor. If you are a vegetarian, you might prefer one of the bigger boats that offer garden burgers, but those smoked meats are REALLY tasty!
Molokini as a snorkel destination is somewhat weather-dependent. While all tours that advertise Molokini as a destination will make every effort to provide guests with the Molokini experience, a few days a year mother nature is in charge and the tours get diverted to an alternate snorkel site. Ultimately the decision is up to the captain of the respective vessel and that decision is always made with the safety and comfort of the guests in mind.
Morning is typically a better time for snorkeling than the afternoon because the trade winds here in Hawaii are much lighter in the morning and the wind usually kicks up around noon or so. Many boats (and activity desks) advertise less expensive afternoon Molokini trips … we don't find this approach to be an honest one. Because of stronger trade winds, most afternoon trips go to "Coral Gardens" which is near the tunnel along the Pali Highway between Maalaea and Lahaina. Coral Gardens is a nice spot to snorkel … but it isn't Molokini. We do offer these afternoon trips, but we take the high road here at Adventureinhawaii.com … since your chances of going to Molokini in the afternoon are less than 10%, we prefer to market them as Coral Gardens snorkel tours … which occasionally get diverted to Molokini on really calm afternoons. If you want to be reasonably sure you are going to Molokini, you definitely want to book a morning trip when your chances of getting to Molokini are more like 95% instead of 10%.