Kayak Snorkel Waterfall Combo
SUPPORT LAHAINA:

We are donating 20% of our profit from ALL FUTURE 2023 MAUI TOUR BOOKINGS to Lahaina fire relief efforts!!!
---
Kayak Snorkel Waterfall Combo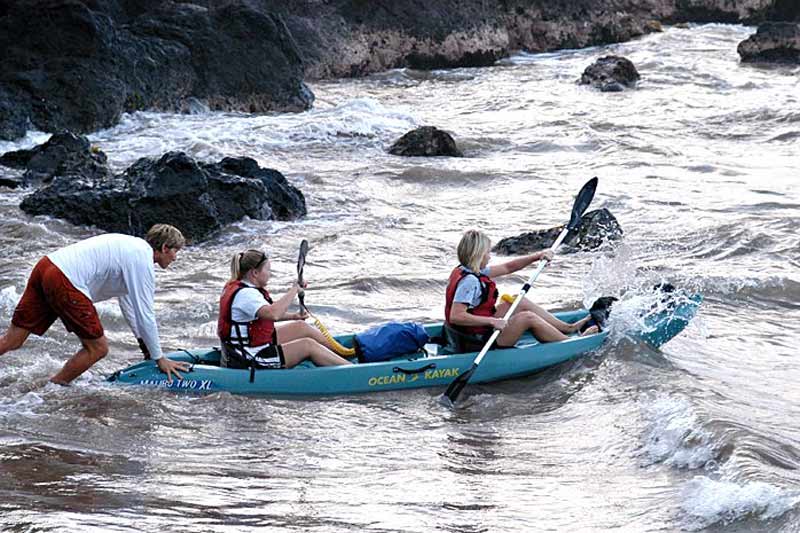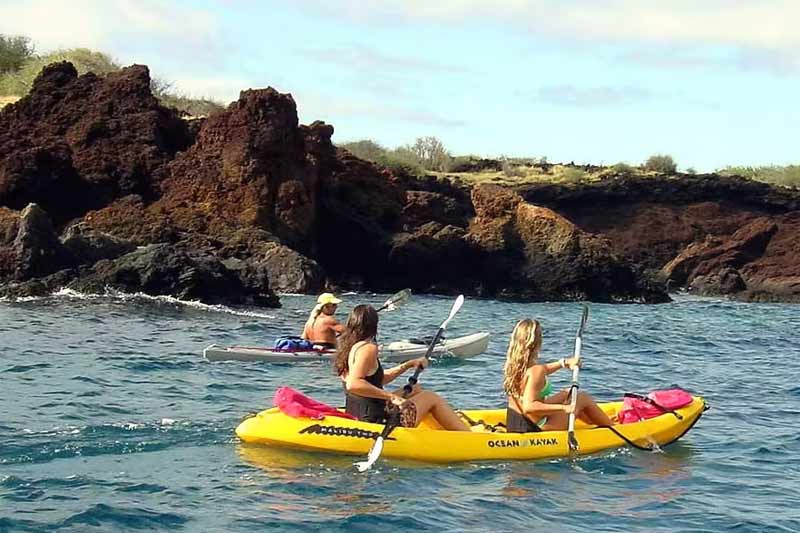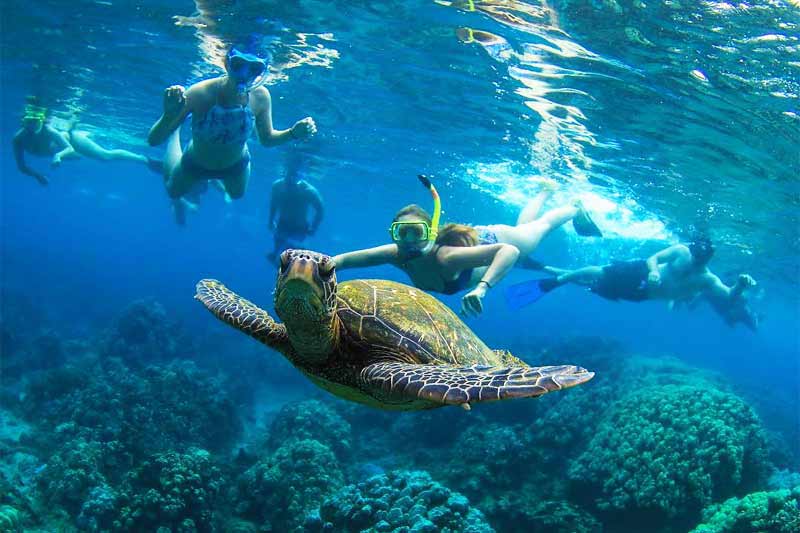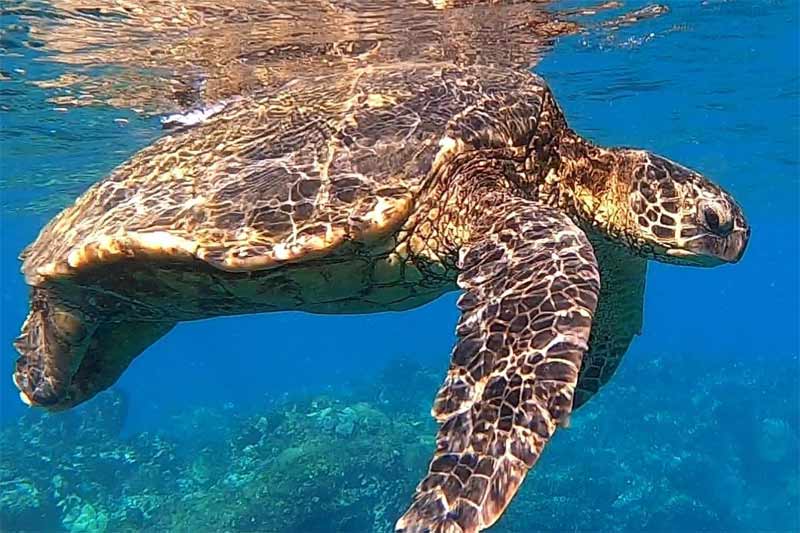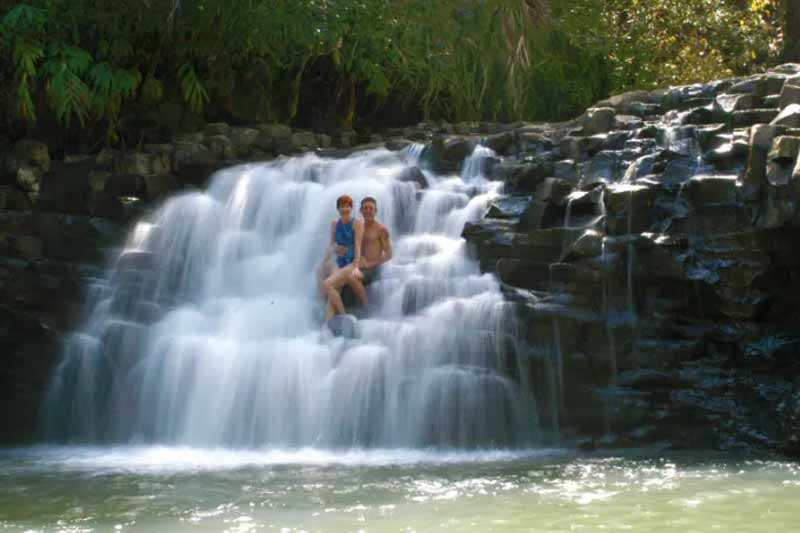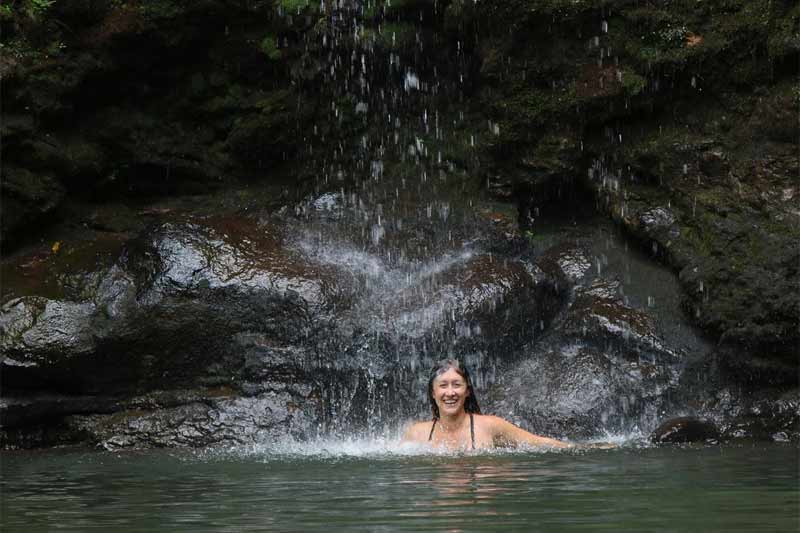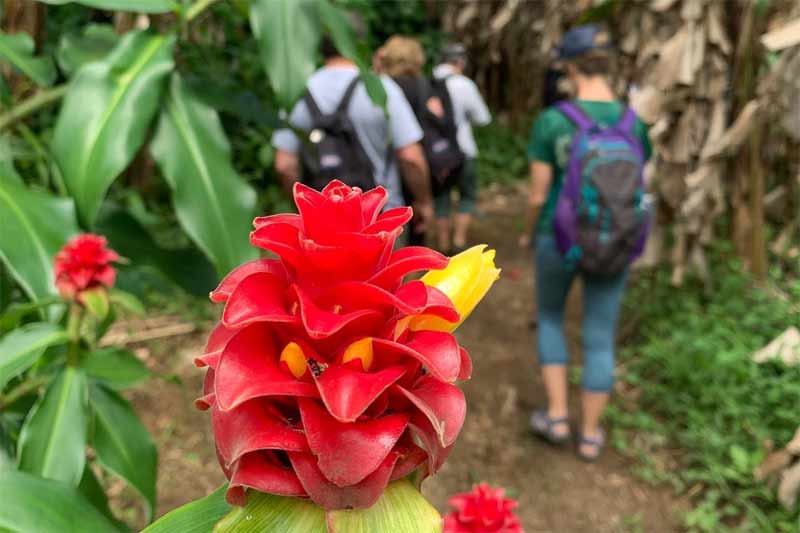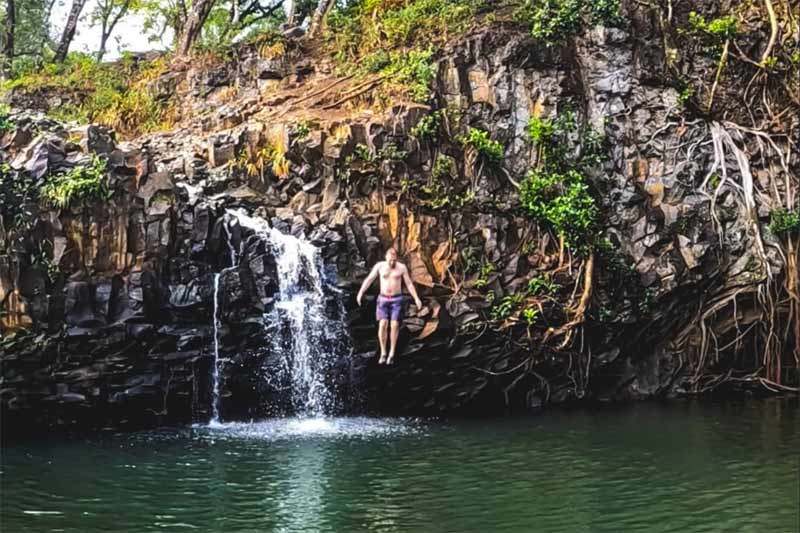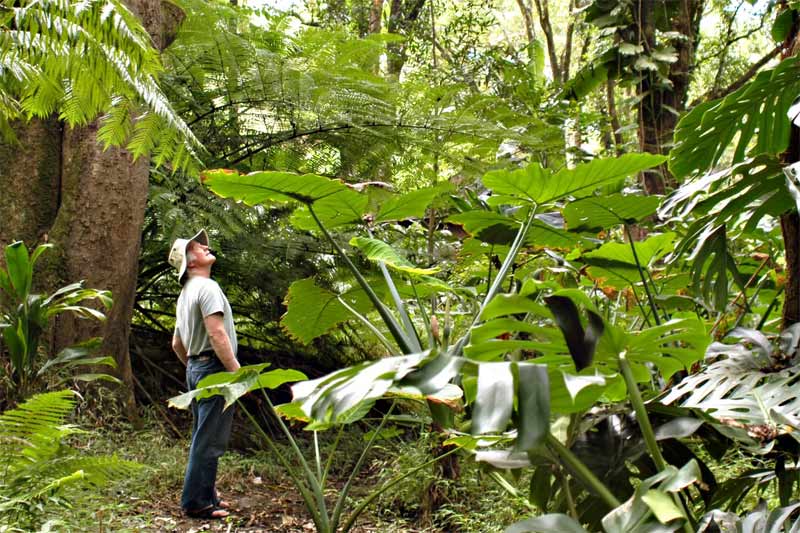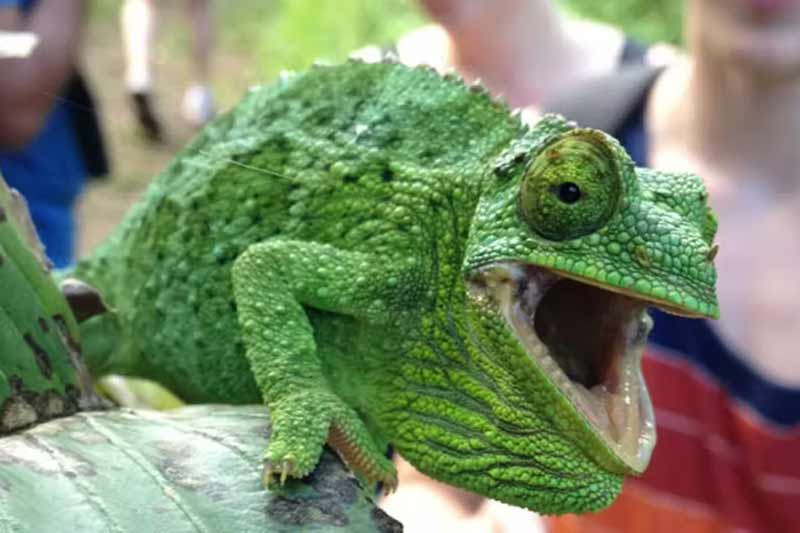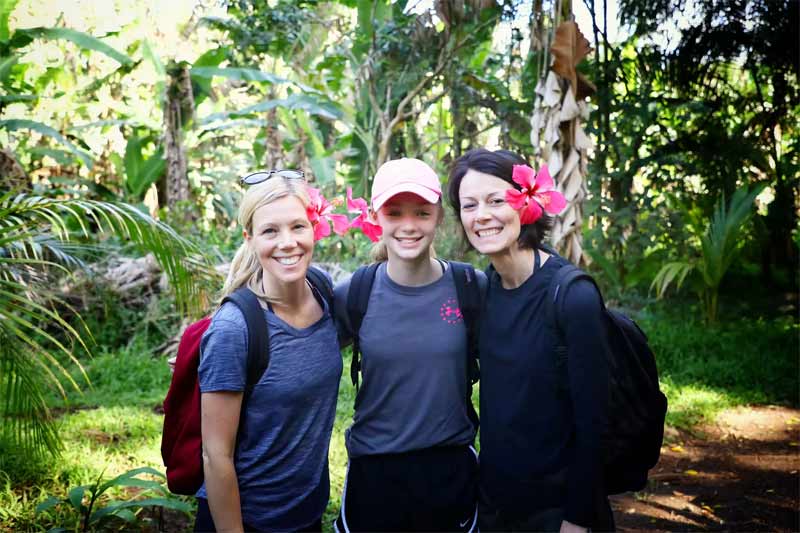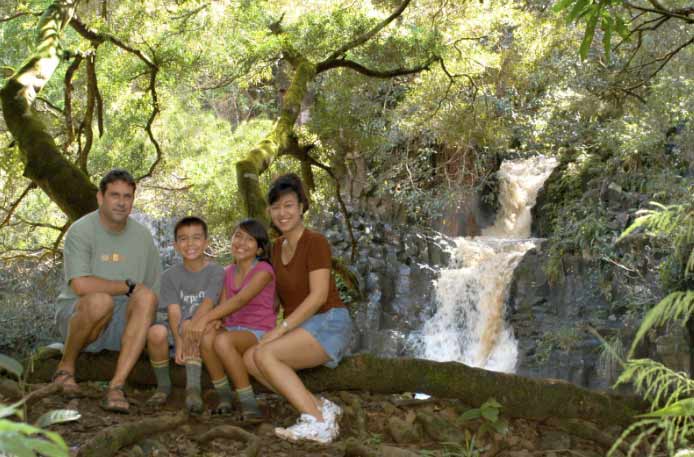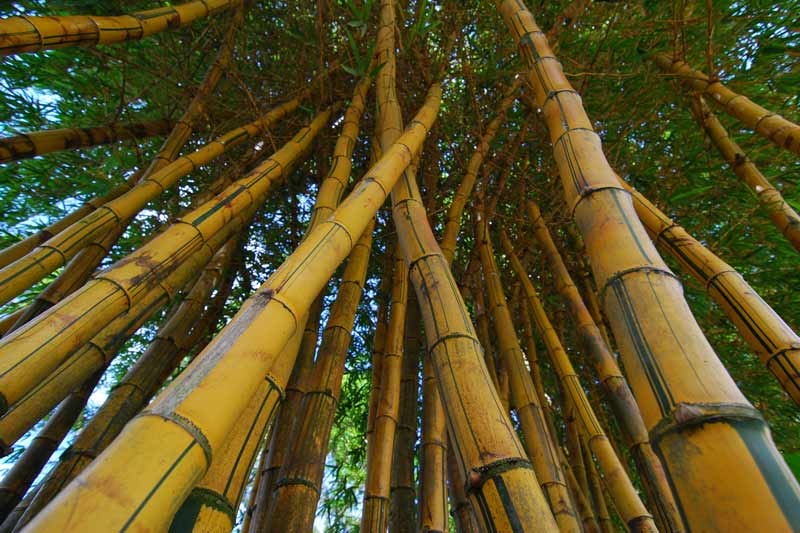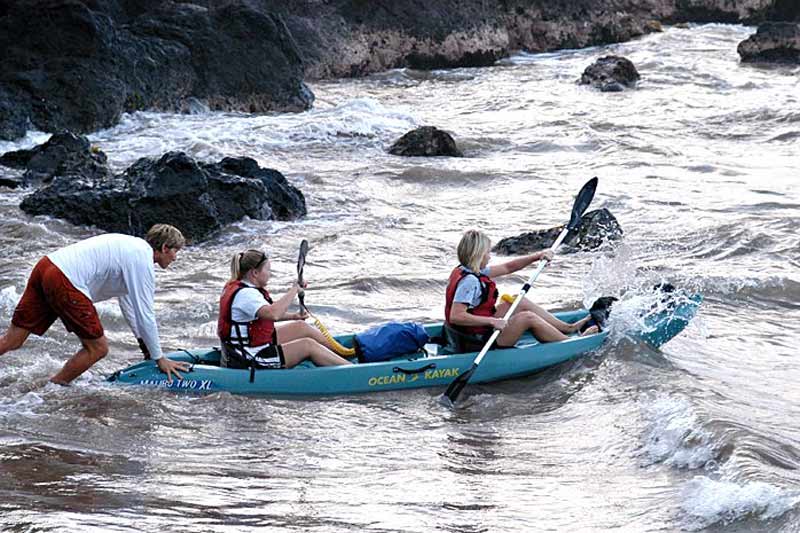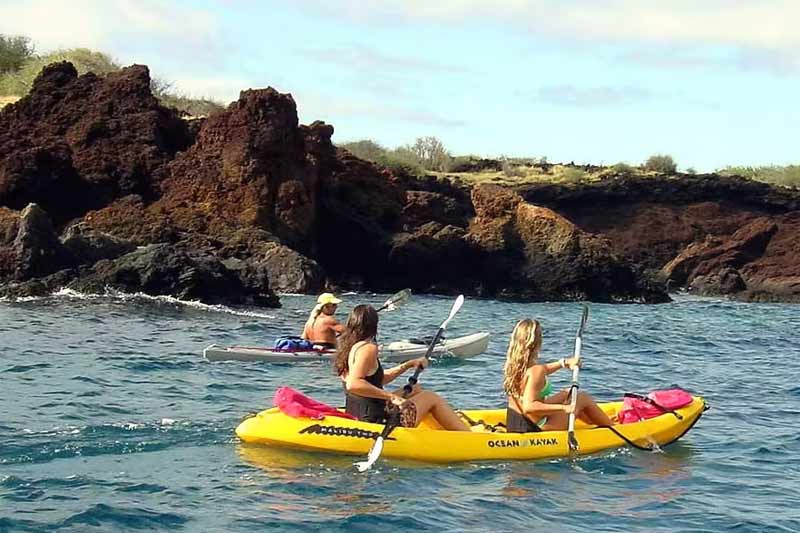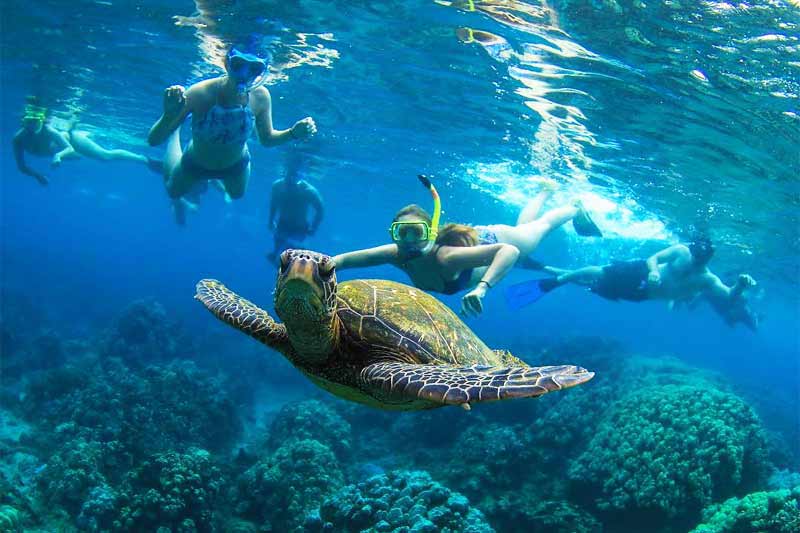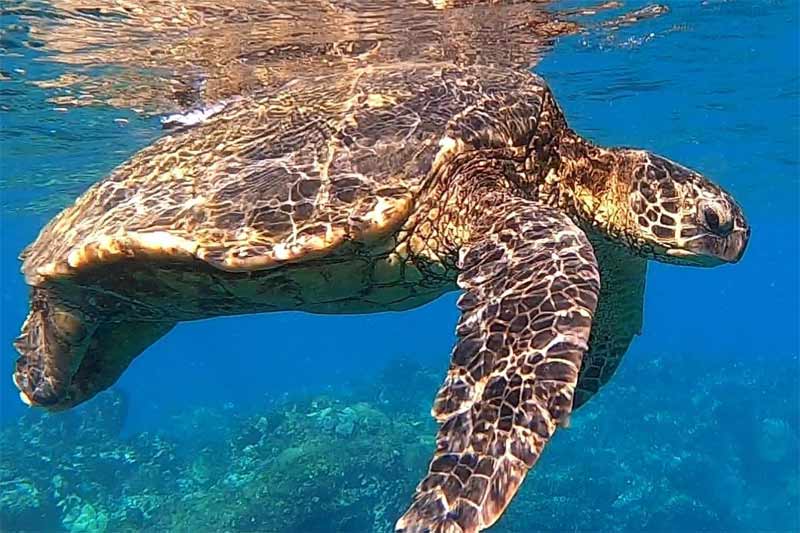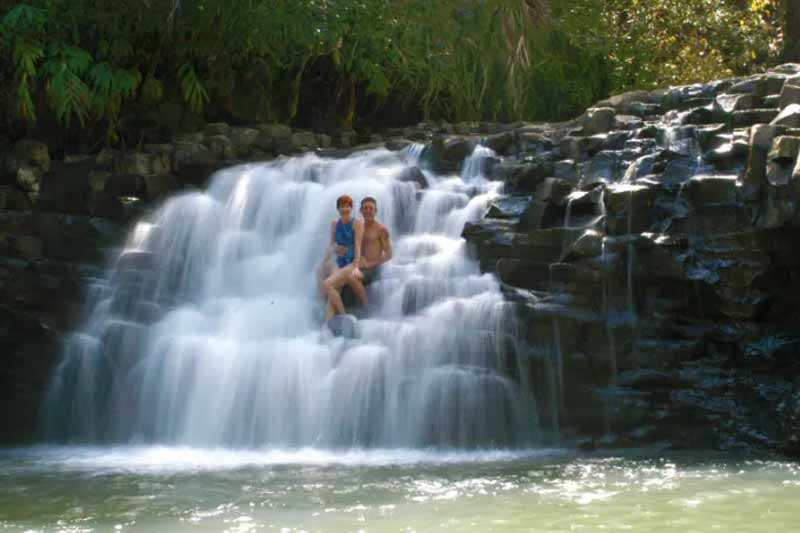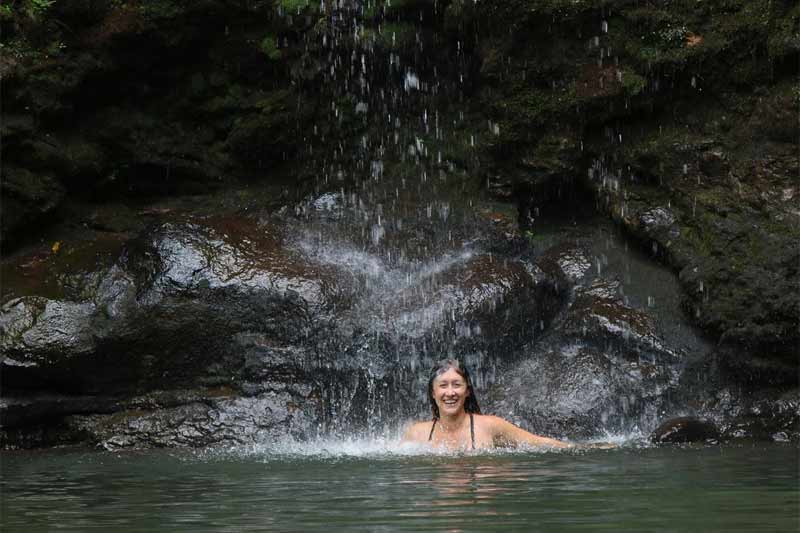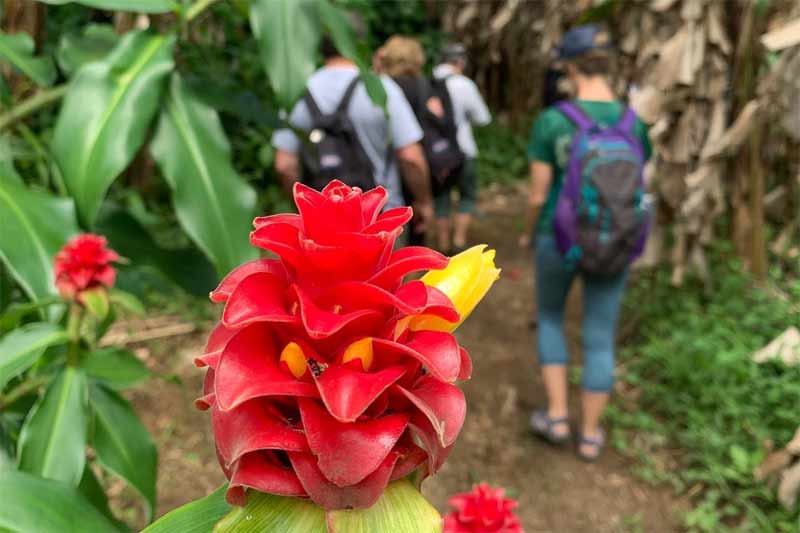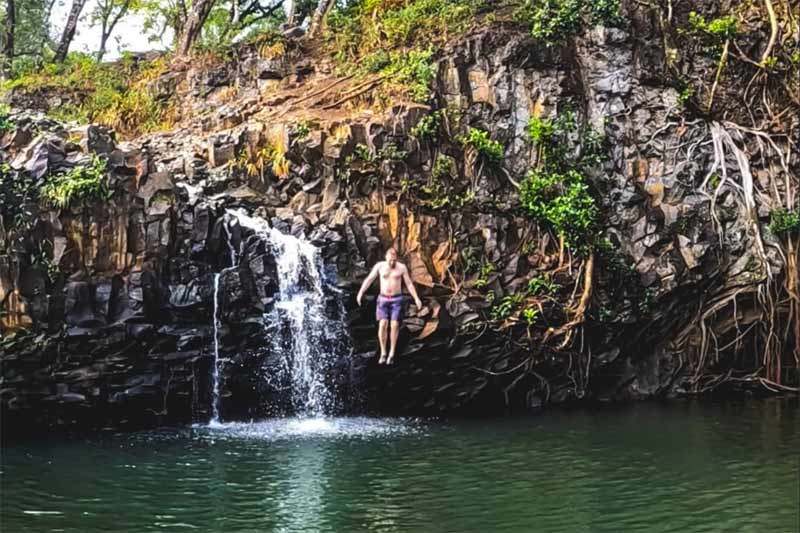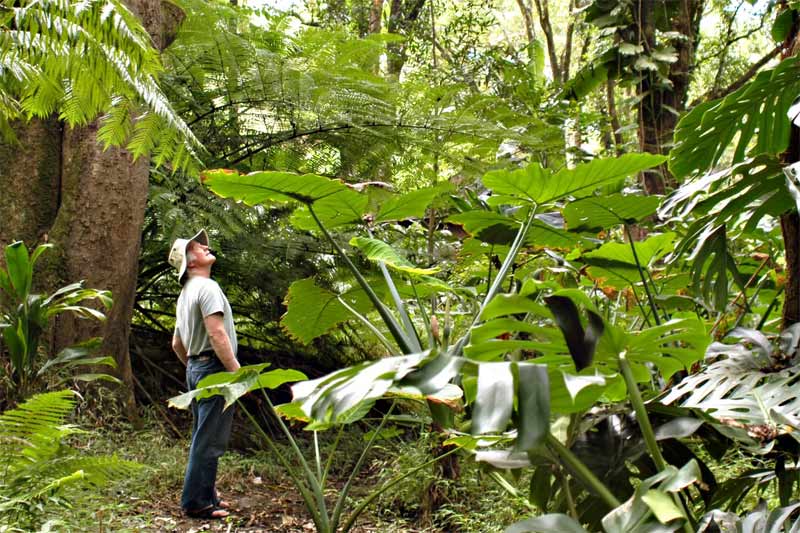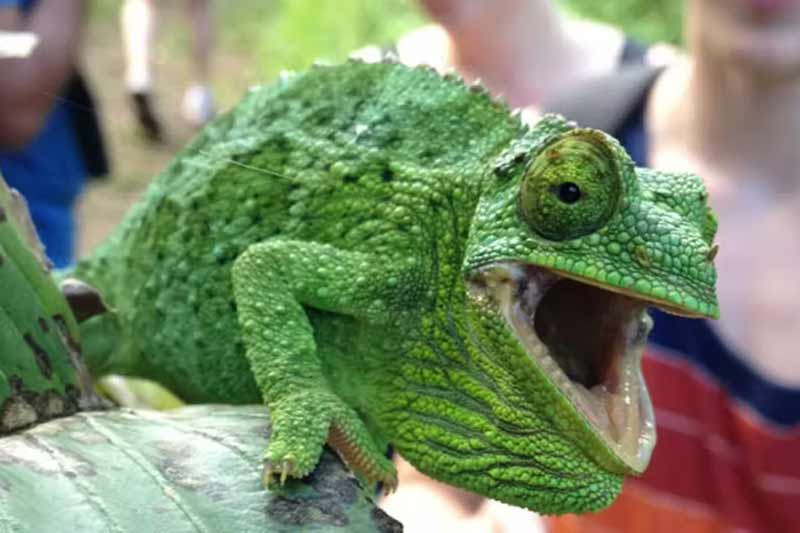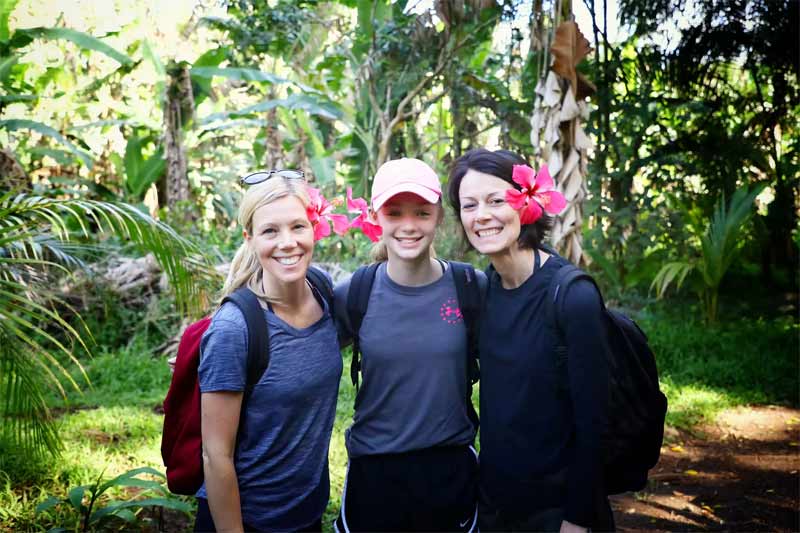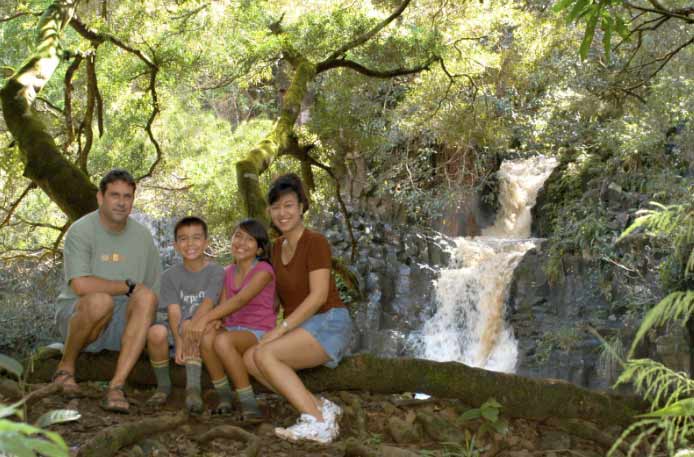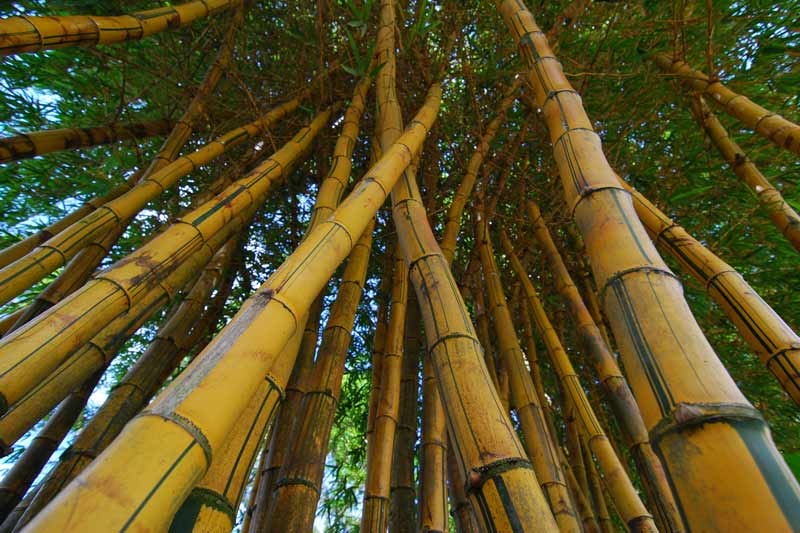 ---
Highlights
Meet your ocean guide at Makena area in South Maui
Ocean kayaking and snorkeling with sea turtles
Transportation to the jungle and lunch included
Hike 1 mile roundtrip to two different waterfalls
Jump from rock ledges into jungle pools
---
Description
Kayak Maui's rugged coastline in the calm morning ocean. Snorkel from your kayak among colorful fish, coral, and inquisitive sea turtles. Then hike jungle trails on the "Waterfall Walk," where you'll have an opportunity to swim in and jump from two waterfalls. It's a memorable day packed with activities to stimulate your senses.
Do it all – ocean kayak and snorkel, waterfalls, and rainforests – in one 7.5 hour trip. Your day of adventure begins along the Makena coastine with 2.5 hours of kayaking along South Maui's dramatic lava-covered landscape with Hike Maui's partner, Kelii's Kayaks. Snorkel with Hawaii's large green sea turtles. After kayaking, it's an hour's drive from ocean to rainforest for the "Waterfall Walk." Hike one mile roundtrip to two waterfalls and pools where you can swim and jump from safe rock ledges. Nutritious lunch and snacks included.
This adventure is led by Hike Maui's highly trained guides who will provide the most epic day of your vacation. With their naturalist backgrounds and entertaining personalities, the guides will lead you safely through this beautiful area and make sure you don't miss a thing! Hike Maui has been exploring the island of Maui with guests for over 35 years and they are committed to aloha and excellence in the experiences they offer!
---
Cost
Kayak Snorkel Waterfall Combo Rate (HM6)
$249.00 per Participant (plus 4.167% Hawaii sales tax)
---
---
Details
Schedule: Tuesdays and thursdays at 7:00am
Check In: Meet your guide from Kelii's Kayaks at Makena Landing south of Kihei and Wailea.
Duration: 7-8 hours
Difficulty: Easy kayak paddling of about two miles, and easy walking of about 1 mile.
Tour includes: Nutritious lunch, snacks, and water.
Gear Provided: Kayak, paddle, leash, personal flotation device, snorkel gear, backpack, rain poncho and bug repellent.
Restrictions: Minimum age is 6.
Gratuity: Guide gratuity is optional (but encouraged) for parties of 9 or less … for parties of 10 or more they do require us to include a $300 gratuity per vehicle.
What to Wear and Bring: Swimwear, a light jacket, running shoes or sports sandals that can get wet and muddy. Shorts and short-sleeved shirts or t-shirts. If mosquitoes really bother you (your guide carries repellent), you could wear long pants and a long-sleeved shirt. Bring a towel and sunscreen and your camera & phone in a Ziploc or waterproof bag.
Reservations: Advanced reservations required and we recommend booking this a month or more before your arrival. This event is "RESERVE NOW PAY LATER"; we need a credit card on file to finalize your reservation but we do not charge you for this reservation until a few days before the beginning of your vacation!
Minimum Notice for Cancellations / Changes: At least 48 hours before the start of the event. All tours go out rain or shine.
---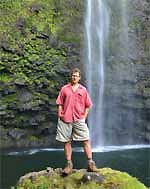 Kevin's Activity Tips:
This combo adventure is a good way to squeeze in two completely different events in one day, and works well for those who only have one free day in their schedule. The waterfall portion of this tour is the same as the "Waterfall Walk" tour, a shorter version of the Waterfall Adventure offered by Hike Maui. If only have one day, this tour gets you out on the water for some snorkeling with sea turtles (yes you will see them ... there are MANY of them and they aren't hard to find when you've got a kayak guide telling you where to go and where to look. The afternoon gives you a glimps at the very beginning of the Hana rainforest and waterfalls. If you've ever wanted to jump off a rock ledge and into a waterfall pool, this is your chance!
The only downside to doing both of these events as a combo in one day is that you don't get to see ALL the waterfalls in this valley. The very best of them is a longer hike than is done on this short tour. If you want to do kayaking with the sea turtles and then do the full Waterfall Adventure that includes the whole valley you've got to order them indivually for two different dates.