Haleakala Crater Hike
SUPPORT LAHAINA:

We are donating 20% of our profit from ALL FUTURE 2023 MAUI TOUR BOOKINGS to Lahaina fire relief efforts!!!
---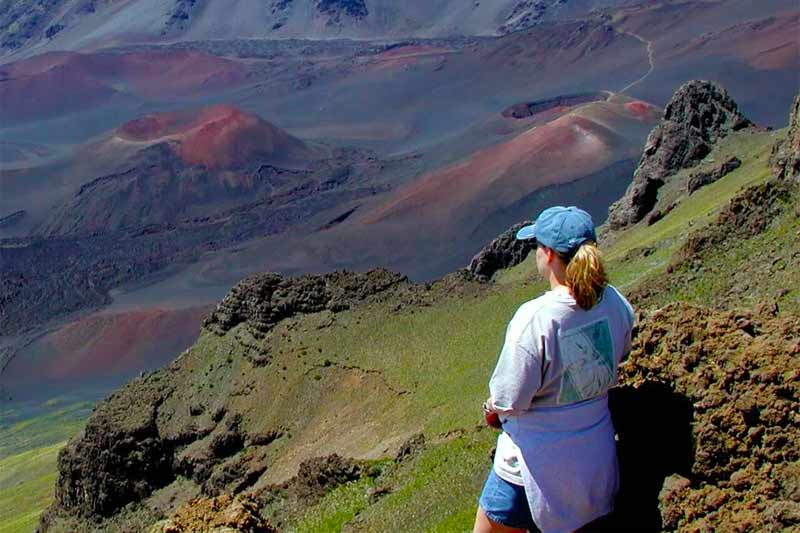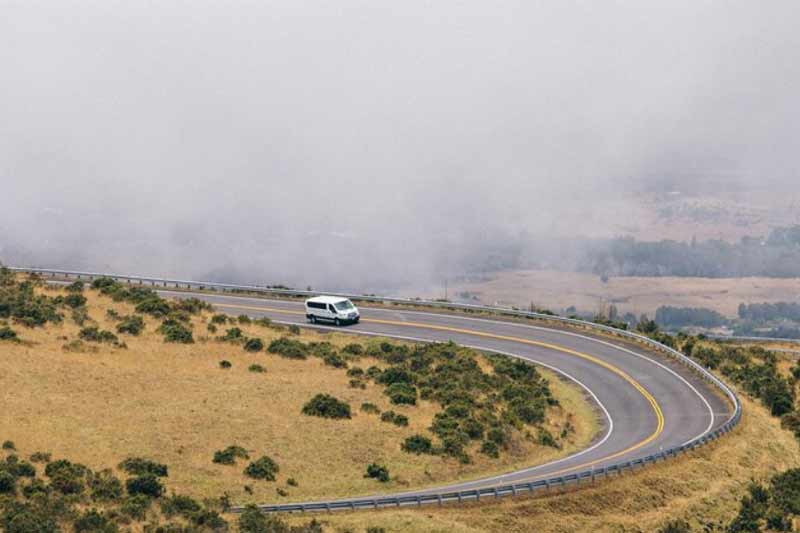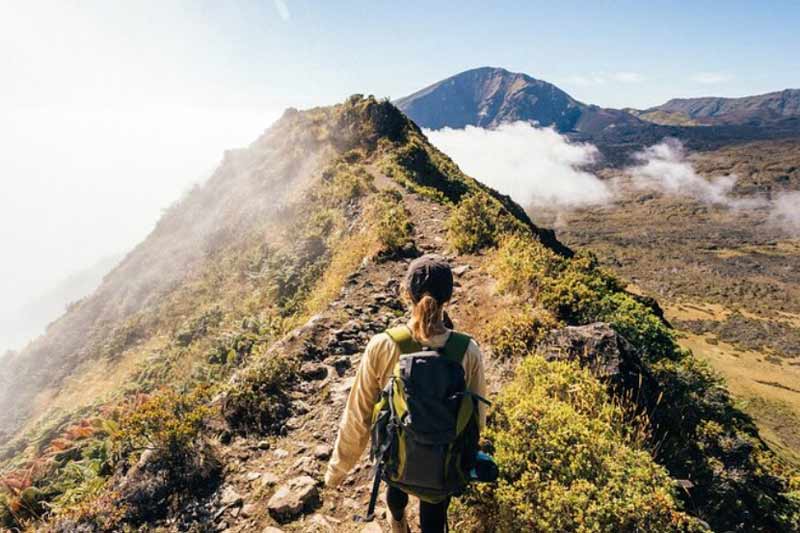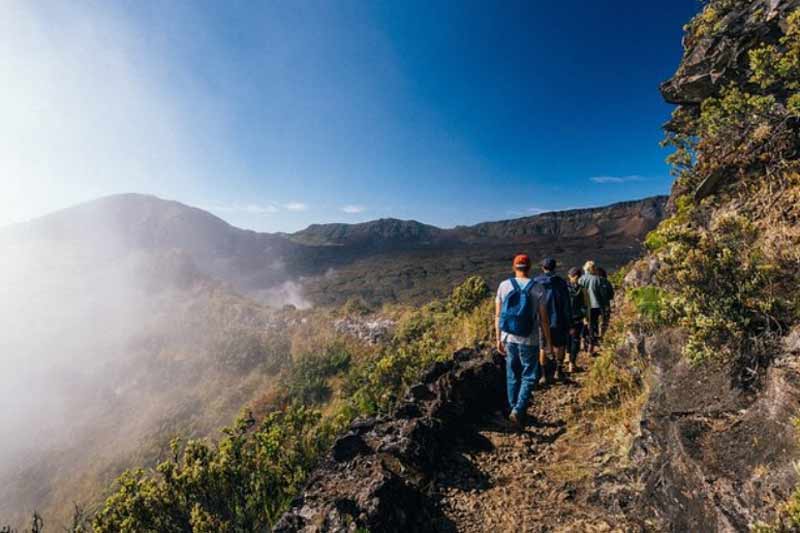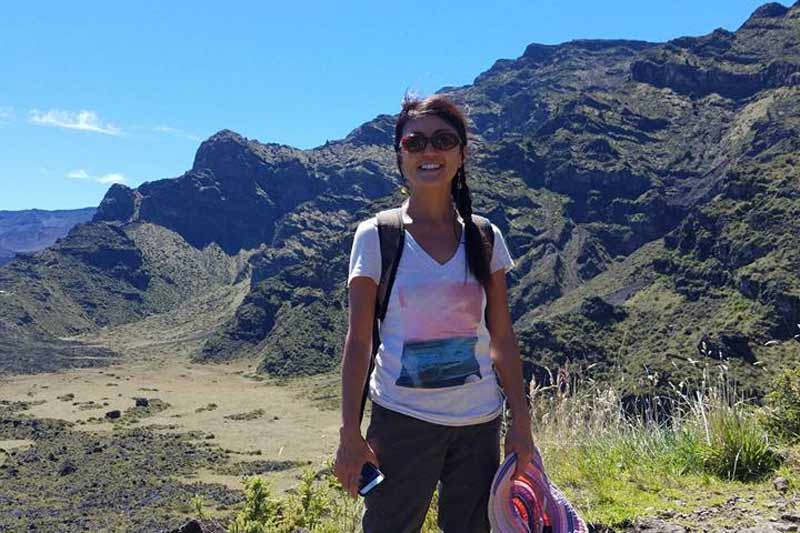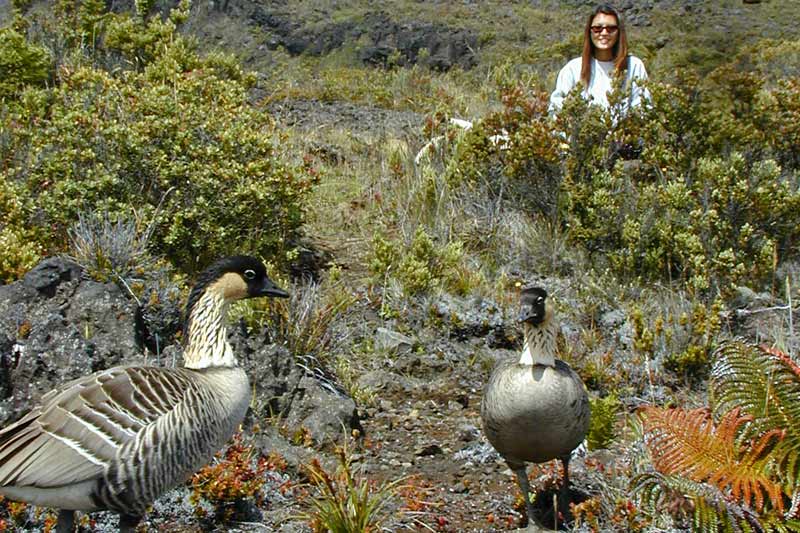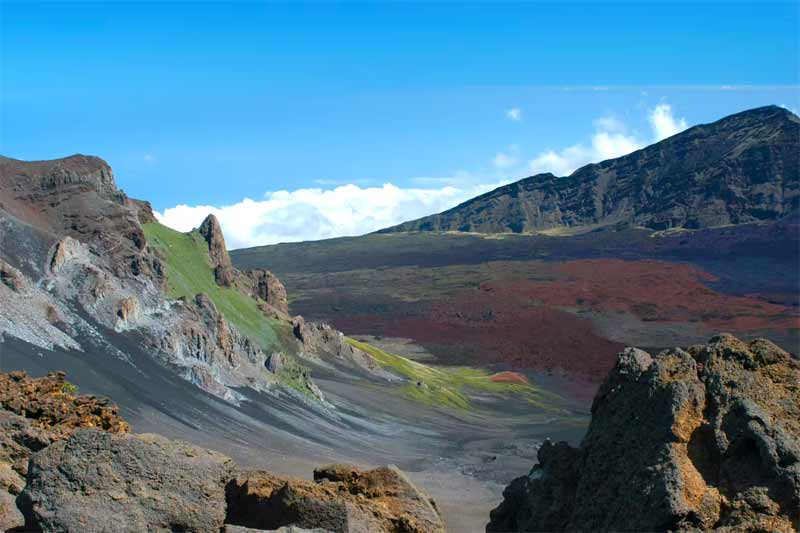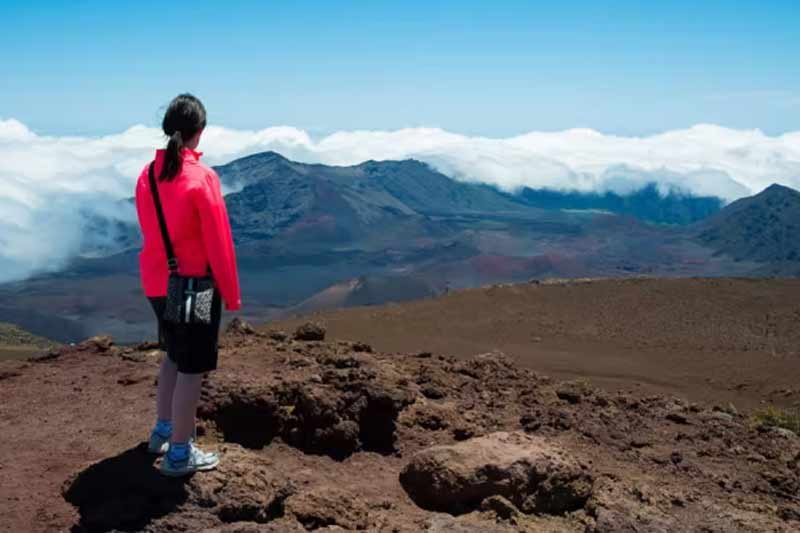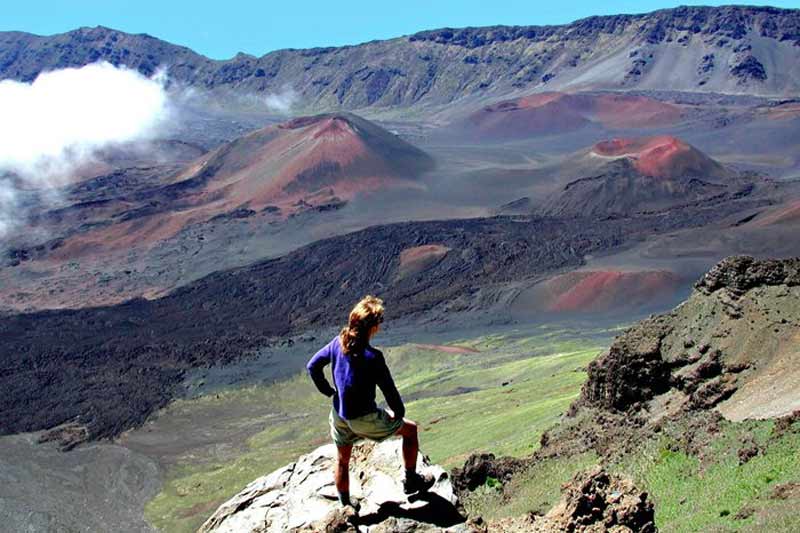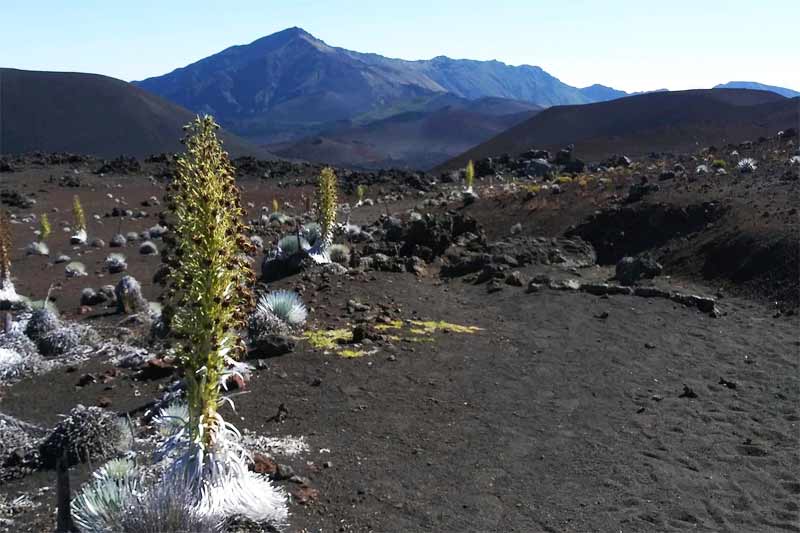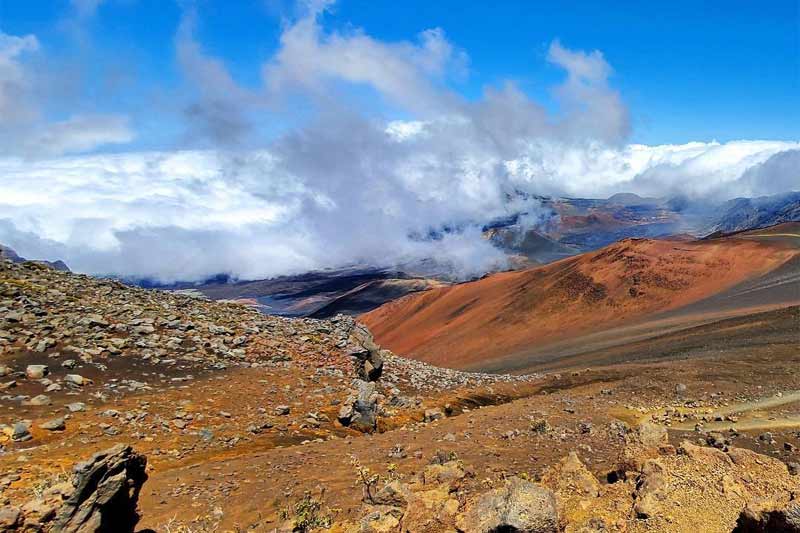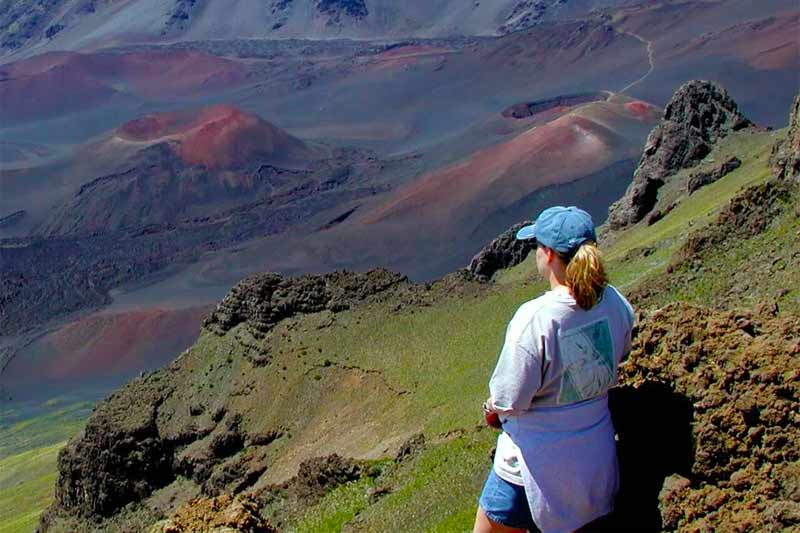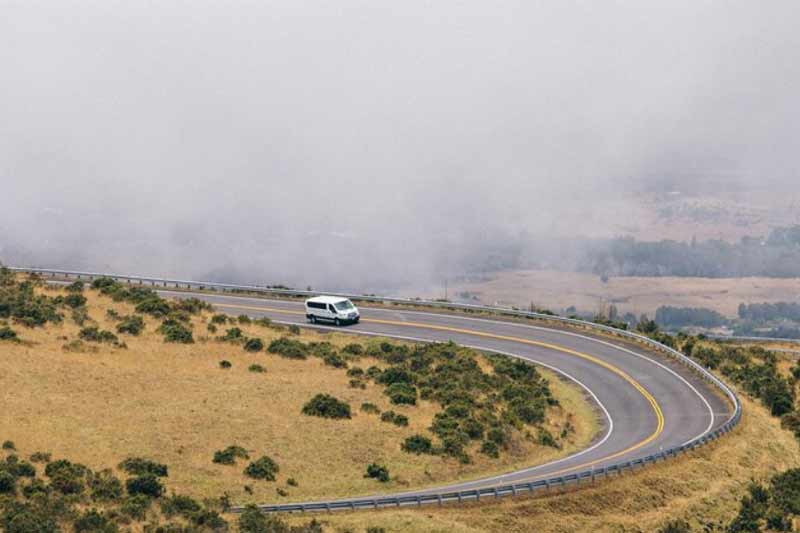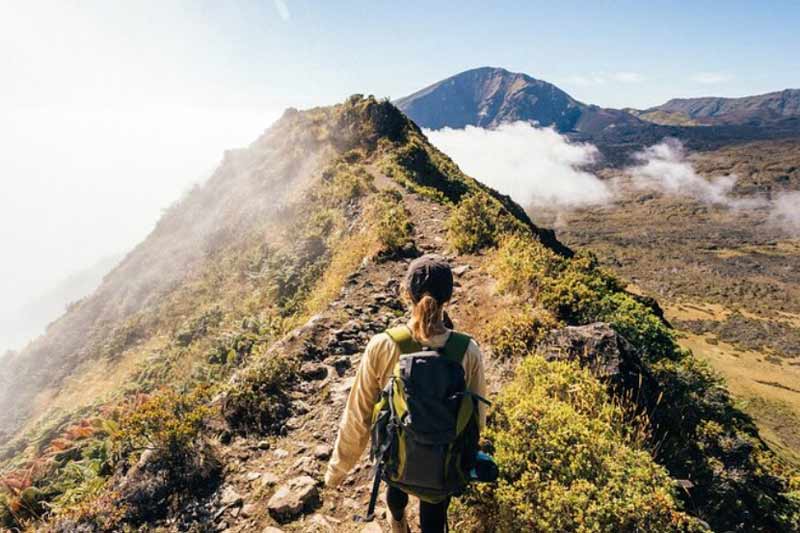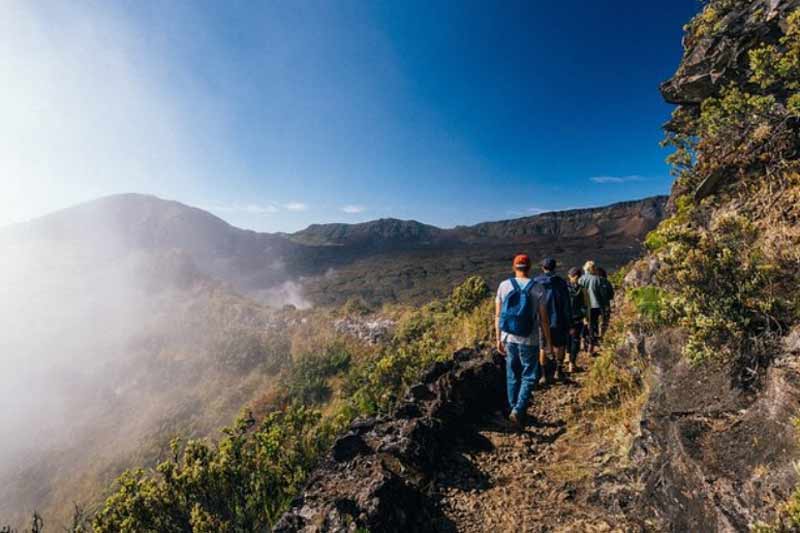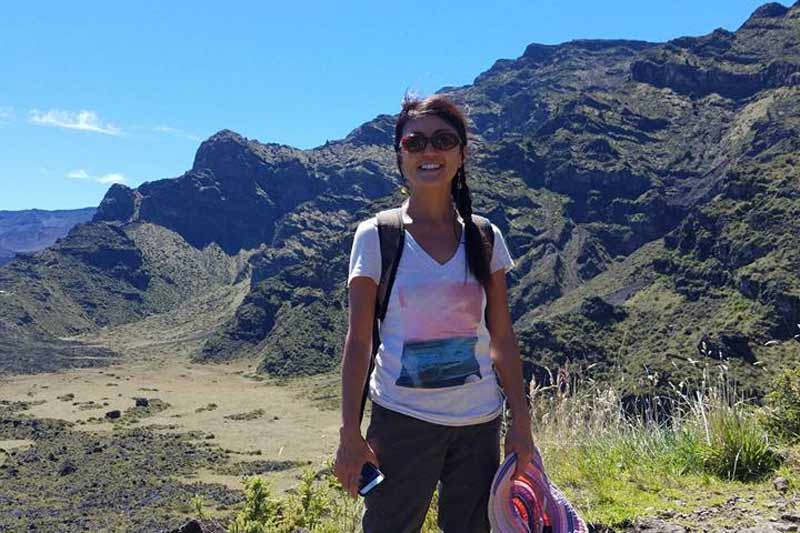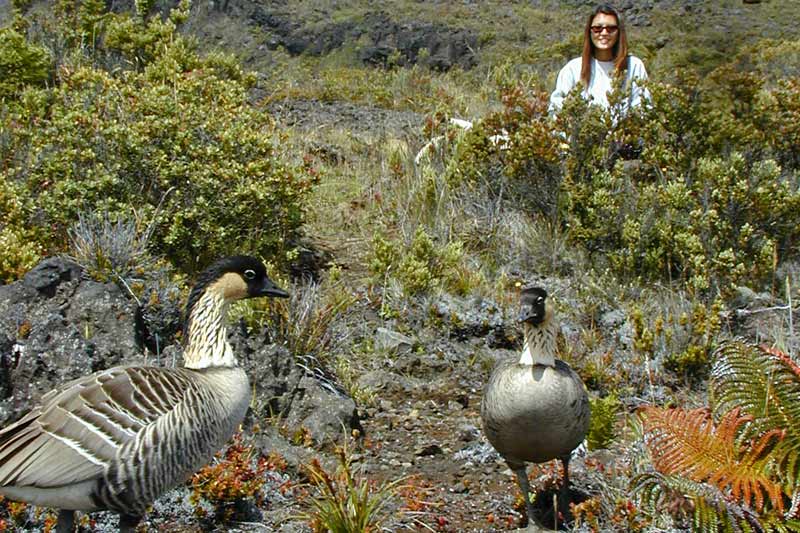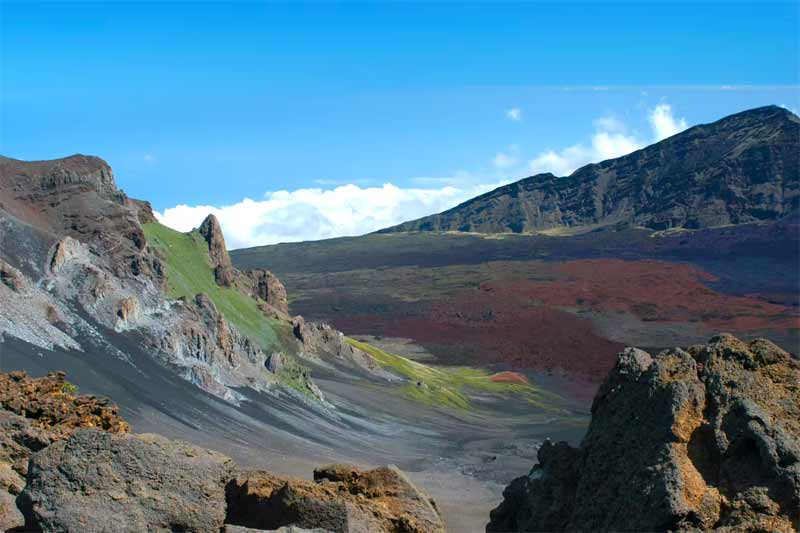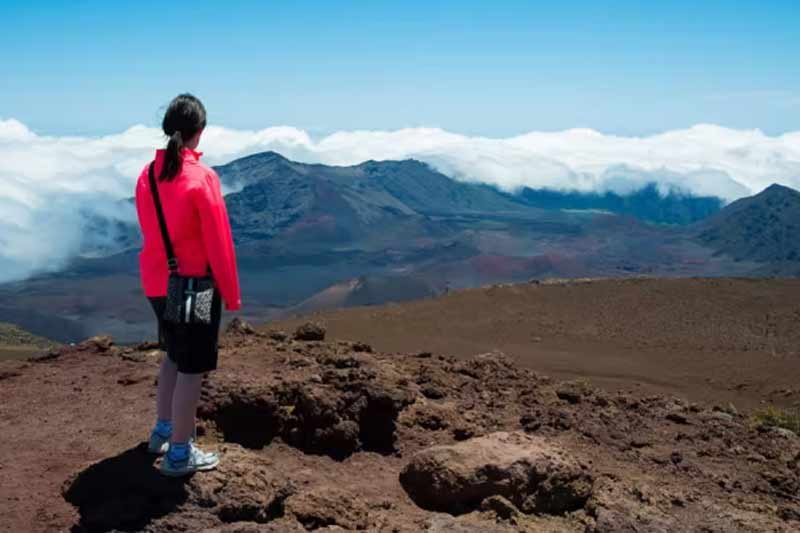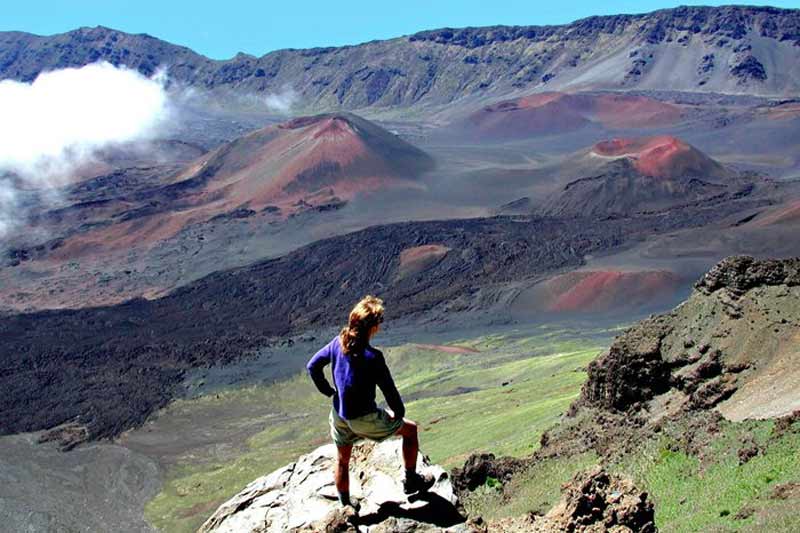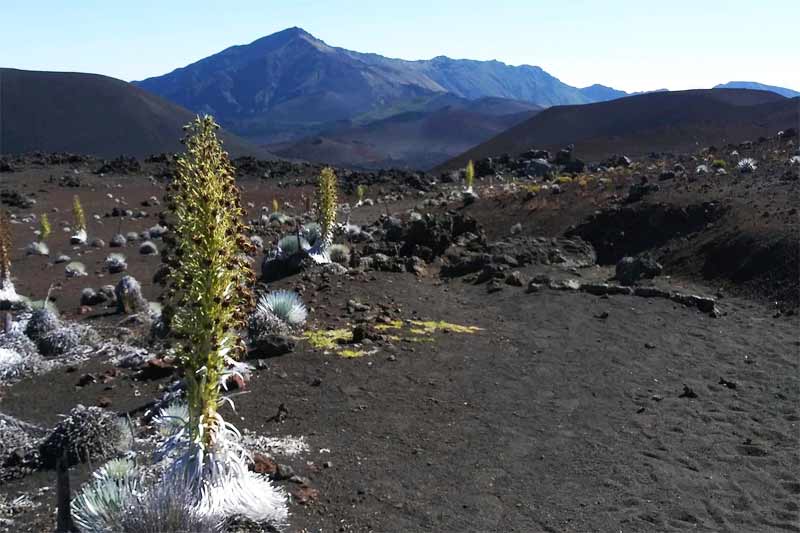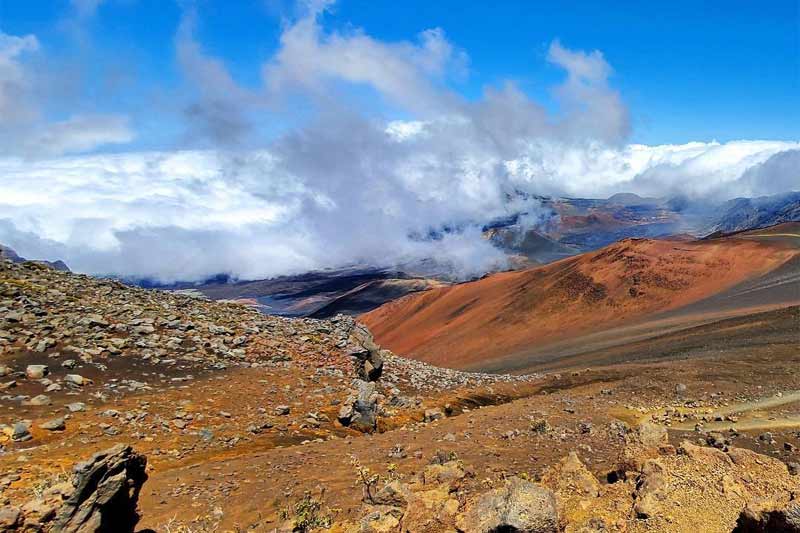 ---
Highlights
Tour held weekly on Thursdays only!
Transportation to the 10,000 foot summit of the volcano
Haleakala National Park admission included
Guided hike on two different trails into the crater!
---
Description
Experiencing the magnificence of Haleakala Crater is a must do on your Maui vacation! Take in the astounding views of the Big Island, West Maui, Molokini, Kahoolawe, Lanai, and Molokai from the 10,000 foot summit. Although Haleakala is a dormant volcano, the activity here was recent enough that the landscape is otherworldly. Experience two different trails at two different elevation and environments! The first trail begins at the summit, and you'll hike for two miles past large cinder cones which have partially filled the erosional valley forming Haleakala's large "crater." The second trail is 8,000 feet in elevation. Hike for two miles on a lava lined trail with rare native plant species, and the Nene, a type of goose and Hawaii's endangered state bird, frequent this area.
In addition to the vaolcanic landscape, you'll see some of Maui's unique Silversword plants, which grow only at high elevation here on Maui and on the Big Island ... and no place else on the planet! If you are REALLLLLLY lucky you'll get to see one in bloom!
This adventure is led by Hike Maui's highly trained guides who will provide the most epic day of your vacation. With their naturalist backgrounds and entertaining personalities, the guides will lead you safely through this beautiful area and make sure you don't miss a thing! Hike Maui has been exploring the island of Maui with guests for over 35 years and they are committed to aloha and excellence in the experiences they offer!
---
Cost
Haleakala Crater Hike Rate (HM4pr)
$199.00 per Hiker (plus 4.167% Hawaii sales tax)
---
Location
GPS Address: There is no street address for the Park-n-Ride meeting location. The coordinates are 20.875091, -156.461940 Click to view map
---
Details
Schedule: Thursdays only.
Check In: Meet your guide at the Park-n-Ride lot in Kahului. (near the intersection of Highway 350 & Highway 380).
Duration: 7 hours
Difficulty: Moderate hiking with a total distance of about 4 miles.
Tour includes: Nutritious lunch, snacks, and water.
Gear Provided: Backpack, rain poncho and bug repellent.
Restrictions: Minimum age is 8.
Gratuity: Guide gratuity is optional (but encouraged) for parties of 9 or less … for parties of 10 or more they do require us to include a $250 gratuity per vehicle.
What to Wear and Bring: Layered clothing, sneakers or hiking boots, hat, sunscreen, and camera. Due to volcanic cinders, completely closed-toed shoes are required.
Reservations: Advanced reservations required and we recommend booking this a month or more before your arrival. This event is "RESERVE NOW PAY LATER"; we need a credit card on file to finalize your reservation but we do not charge you for this reservation until a few days before the beginning of your vacation!
Minimum Notice for Cancellations / Changes: At least 48 hours before the start of the event. All tours go out rain or shine.
---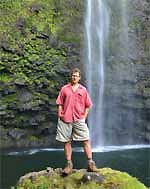 Kevin's Activity Tips:
The Haleakala Crater Hike is in a category all its own. While most people think of Maui hiking centered around waterfalls, this hike is centered around a volcanic landscape that is often compared to that of the moon (or Mars). As a matter of fact, Haleakala was the backdrop for one of the final Mars scenes in the movie "Total Recall." One thing to keep in mind for this tour … due to its elevation the air is much cooler. You are going to want to dress in layers for this one, keeping in mind that the air temperature can vary widely on this tour and daytime temperatures at 10,000 feet are often in the high 40's to low 50's. Yes, once every three or four years the summit of Haleakala even gets a light dusting of snow. Don't believe me? Check out these snowy photos of Haleakala I took from my driveway in Upper Kula and were featured on the front page of a Honolulu newspaper and made the rounds in the national news back in 2008. My 15 minutes of fame! haha
There is much to learn about Haleakala ... its geology, the life of the endangered Nene (our Hawaiian state bird/goose), the ultra-rare-found-nowhere-else-in-the-world silversword plants ... your guide will talk about all of these. You'll likely learn about the formation of the Hawaiian islands, the role plate tectonics and a hotspot play, and how the islands grow and grow and grow from each eruption, and then start to sink and sink and sink under their own weight. You'll be glad you have an informative guide.
A word about gratuities … it is traditional for guides in such a service industry to rely on gratuities for a significant portion of their income. This time-honored tradition promotes excellence in service and you might want to bring along cash in case you want to express your appreciation to your guide in this way. For parties of 9 or less a gratuity is optional (but encouraged). For parties of 10 or more a gratuity of $250 per vehicle is added to your tour cost.