Haleakala Tours Overview
Haleakala Sunrise Tours are MOST popular and VERY hard to get with less than a month's notice. If your date is already sold out for sunrise, consider one of the Sunset tours instead! In addition to the tours listed on this page, we also have Haleakala Bike Tours with views of the crater for those who are up for the challenge of coasting 23 miles downhill after touring the park!
SUPPORT LAHAINA:

We are donating 20% of our profit from ALL FUTURE 2023 MAUI TOUR BOOKINGS to Lahaina fire relief efforts!!!
---
---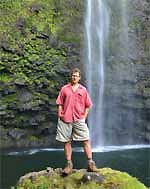 Kevin's Activity Tips:
Starting in February of 2017, Haleakala National Park implemented a reservation system for sunrise viewing from the summit of the crater. Without advanced reservations, visitors are not permitted to drive rental cars into the National Park from 3am to 7am. If you want to see a sunrise from the top of Haleakala and you didn't secure a permit weeks before your Maui arrival, one of these tours is your only way to get inside the park in the pre-dawn hours.
The road to the summit of Haleakala is not as narrow as the road to Hana, but there are hairpin turns … LOTS of them. And driving it in the middle of the night in the dark can be a challenge. Actually, if you aren't properly rested, driving can be dangerous. And for that matter, it can be a tiring drive during the day too, and the driver doesn't get to enjoy the scenery the same way everyone else does. Consider one of these tours … you can rest your eyes on the way up instead of having to prop them open with toothpicks and getting white knuckles from holding the steering wheel too tightly.
Which of the sunrise tour companies to select? Well there isn't a TREMENDOUS difference between the tours. Valley Isle Excursions is going to pick you up the earliest, which gets you to the summit the soonest, which means you have more time to see stars while it is completely dark. You also have longer to wait before the sun comes up. Stargazing at the summit is amazing though. You almost feel like you are looking DOWN on stars from that perspective! Their tour is just a little longer than others, and therefore a little more expensive.
Polynesian Adventures Haleakala Sunrise is the best choice if you have any kids ... they offer a child rate which will save you money. Skyline Hawaii does not offer a child rate. Both of these tour operators go to the same restaurant for breakfast, and we have to give the nod to this breakfast location (located in upper Kula with beautiful views down country) over the Maui Tropical Plantation lcation found on Valley Isle Excursions, which is all the way back down the mountain at the very end of the tour.
For those who don't want to get up at 1:00am and lose a night's sleep, we have a Best of Maui Tour that takes you to Haleakala's summit in mid-morning light. While sunrise is beautiful, the crater is actually more colorful and lghting is better for showing off the cinder cones in photos during the later morning hours. And we also have the Hakeakala Sunset Tour option, which is a GREAT choice for those who wanted to do a sunrise but it's already sold out. It only makes sense that the top of an island that has beautiful sunrises also has beautiful sunsets, and that's certainly true on Maui.