Polynesian Adventures Road to Hana Tour
Polynesian Adventures Road to Hana Tour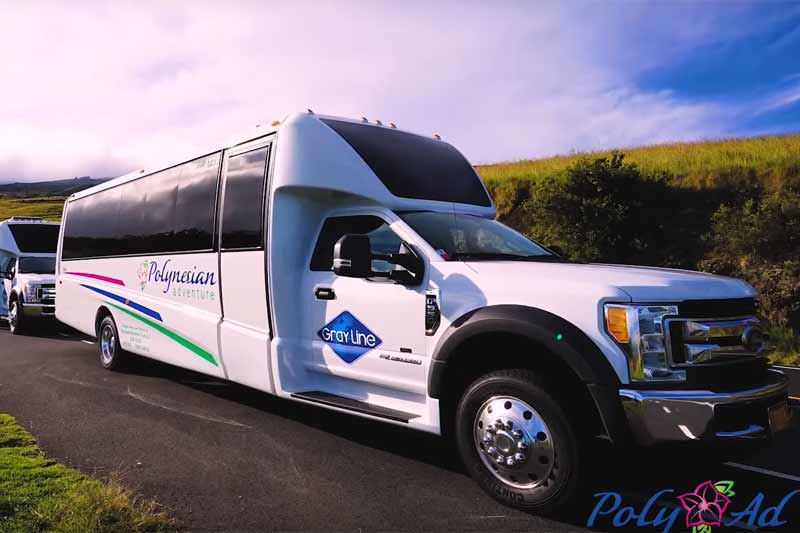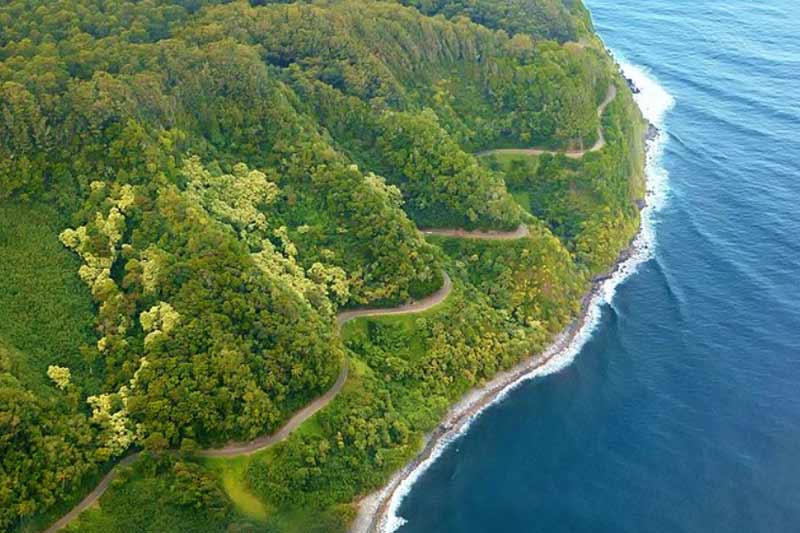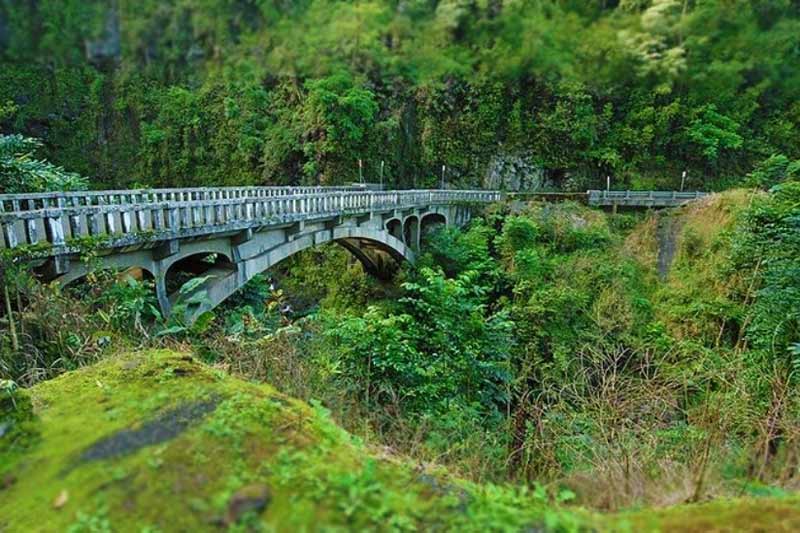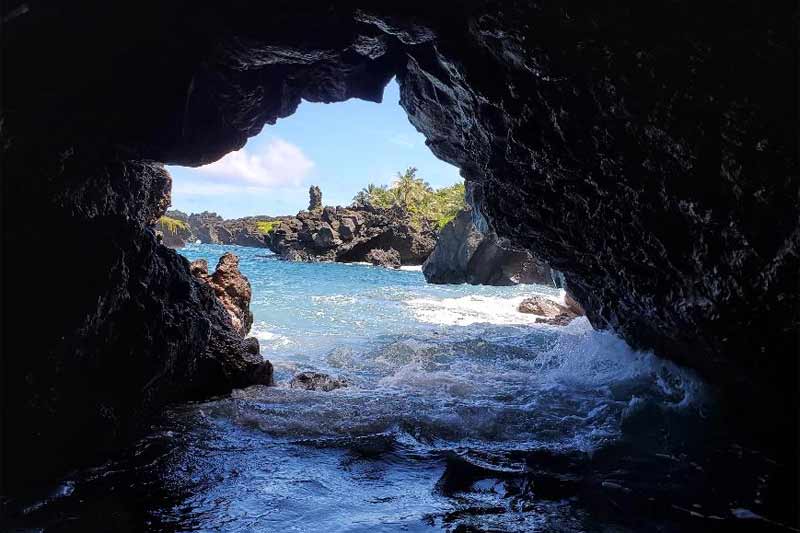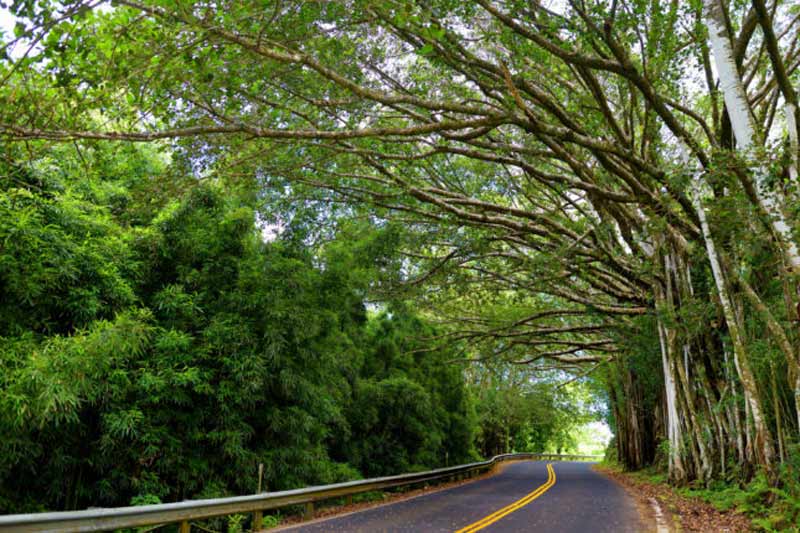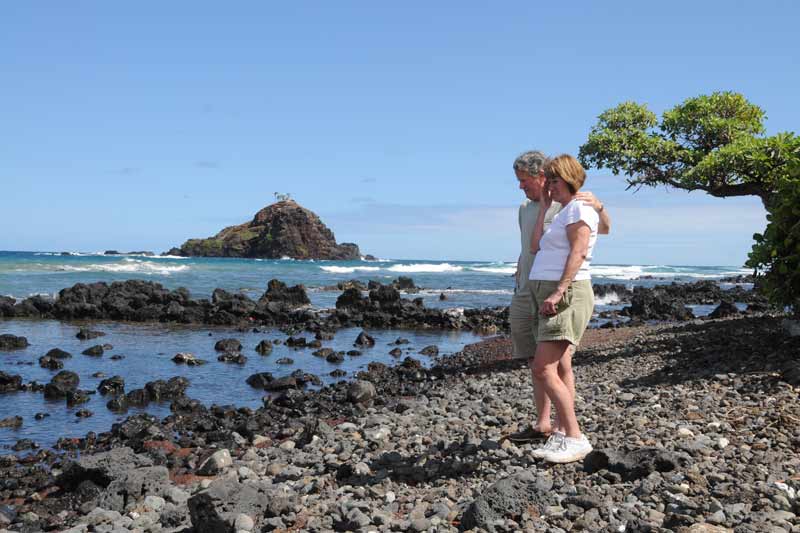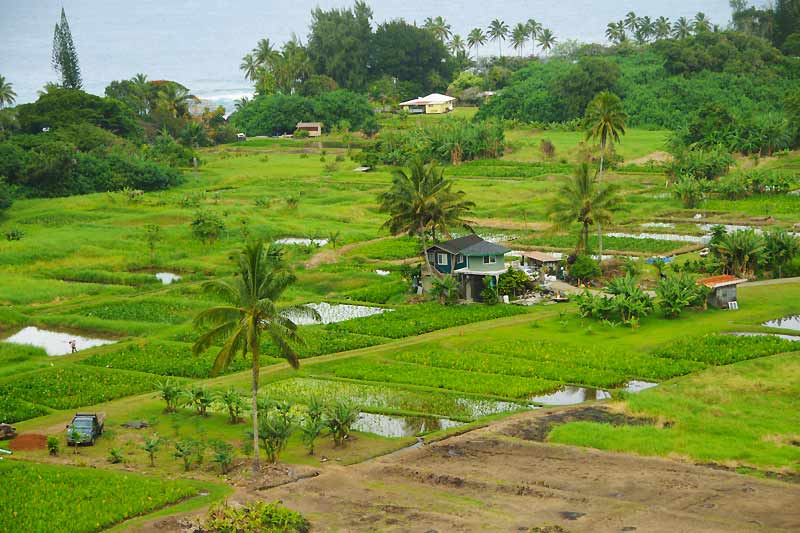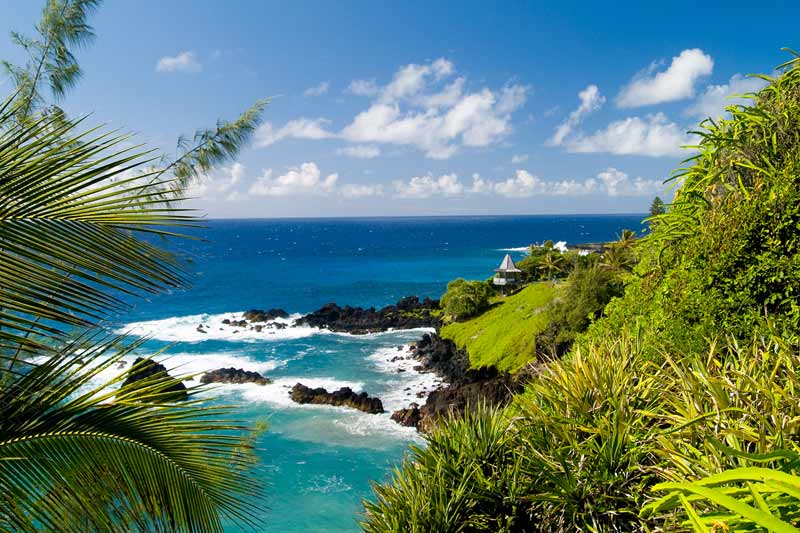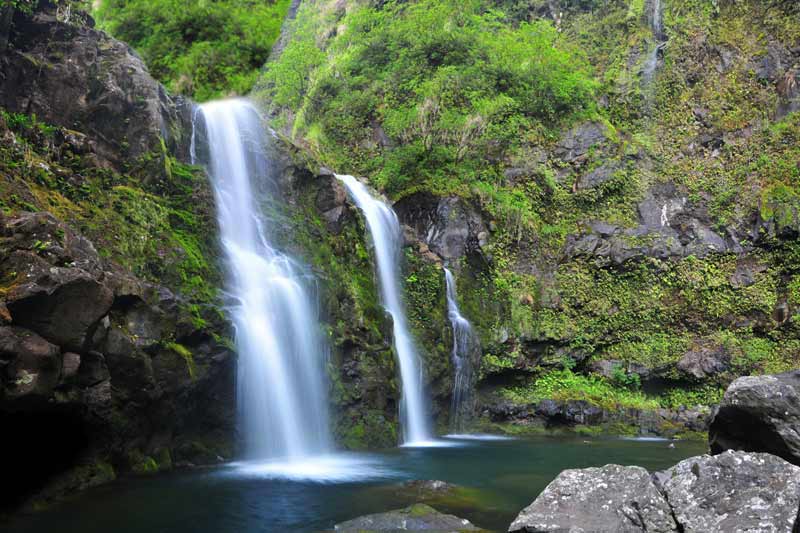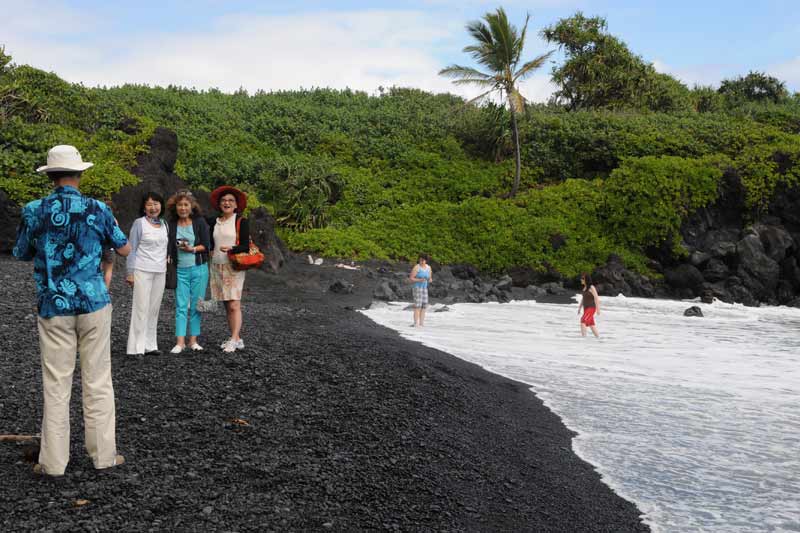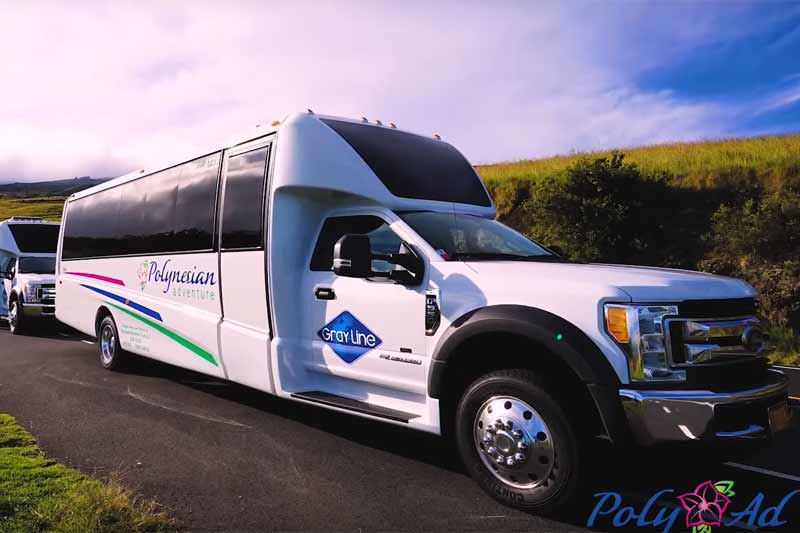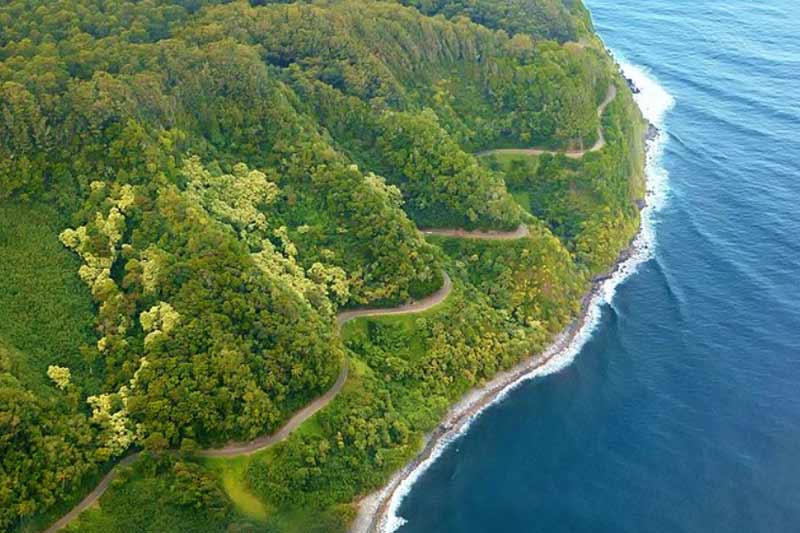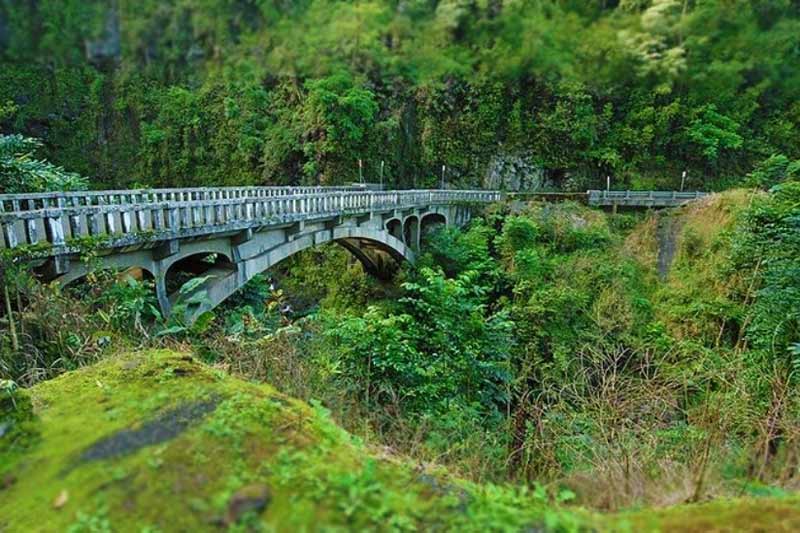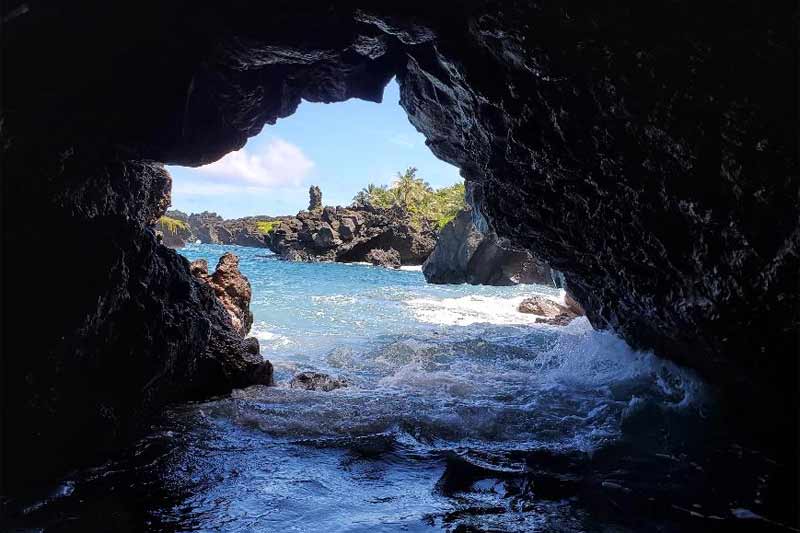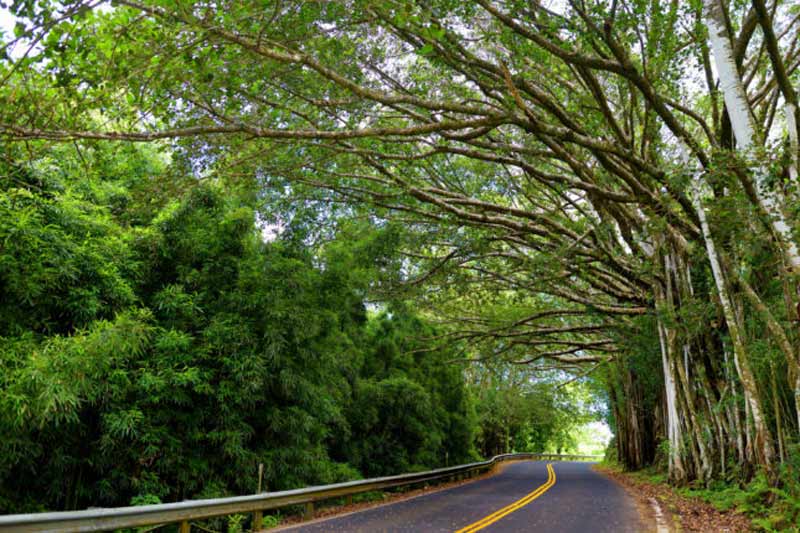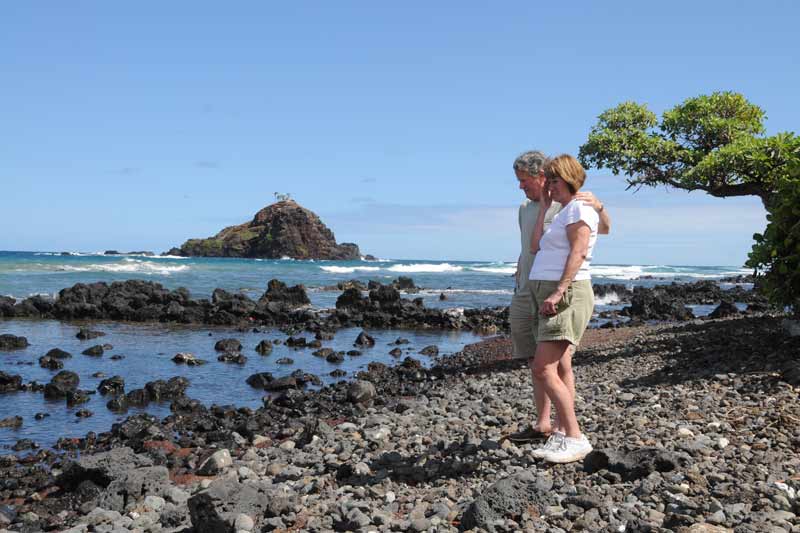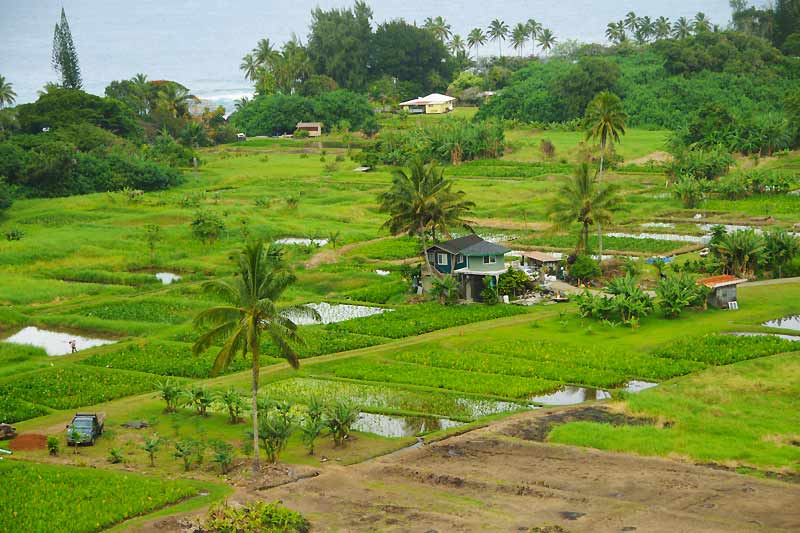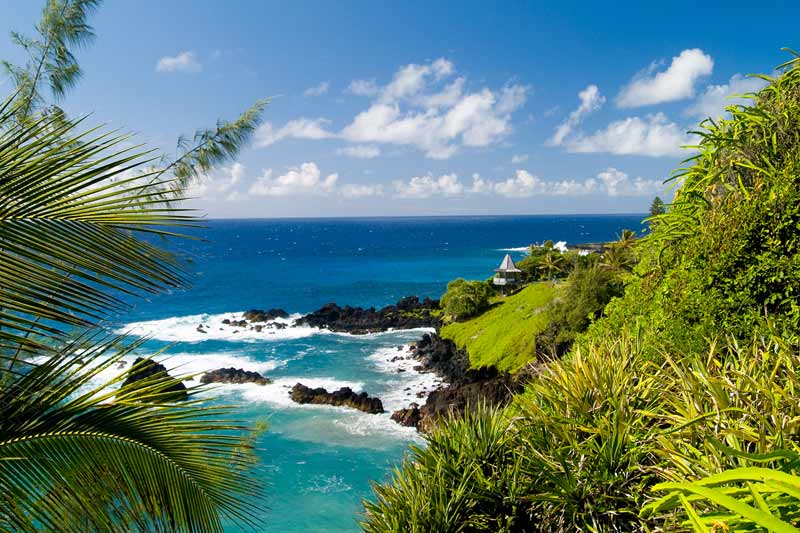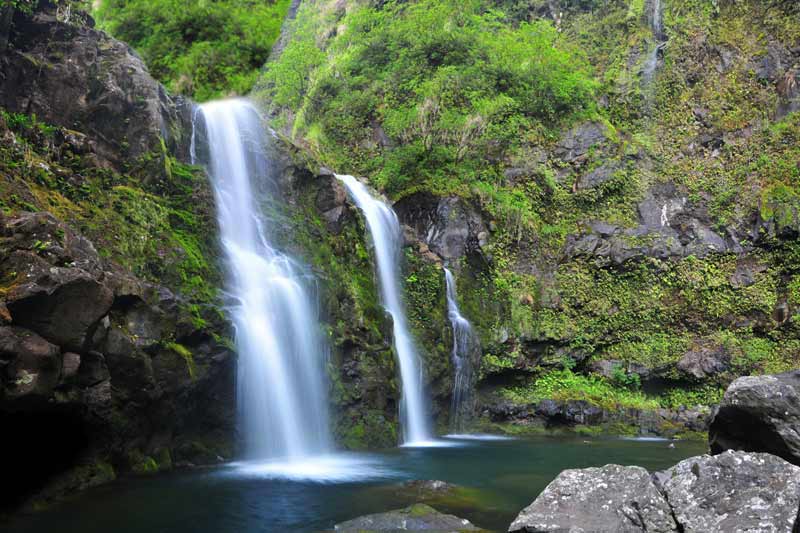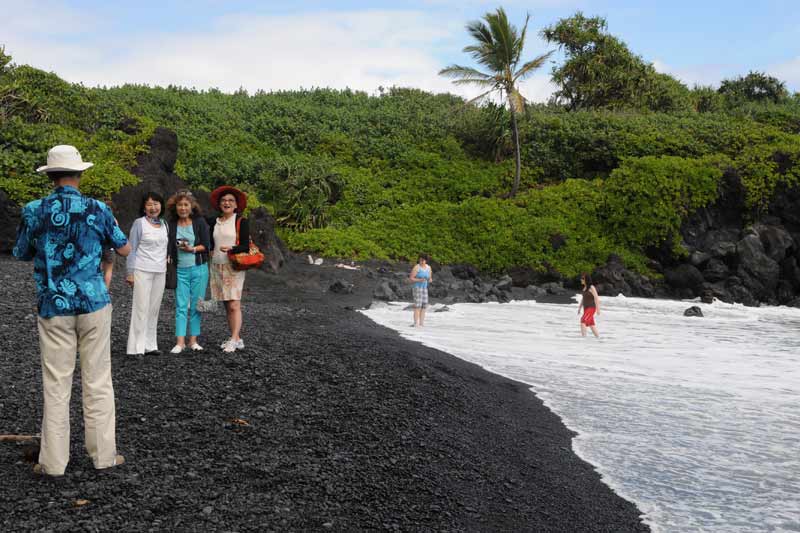 ---
Highlights
Small vans with big windows for great views
Driver / Guide offers expert local insight
See waterfalls, rainforest, black sand beaches, flower farms
Nice picnic lunch and waterfall swim included
---
Description
The picturesque Road to Hana is a "must see" for visitors to the island of Maui. The best way to fully experience the incredible 620 curves and beautiful 59 single-lane bridges along the way is with the comfort and convenience of a professional driver and touring vehicle designed for outstanding views. On a Road to Hana Tour with Polynesian Adventures you will be able to focus on the views out the side windows instead of concentrating on the road. They make stops along the way at some of the most well-known locations, including a conditions-permitting waterfall swim stop. Their exclusive lunch is the best in offered in Hana. While you enjoy Maui's lush countryside your driver shares Hawaiian culture, sights, and stories along the way.
Continental Breakfast - enjoy fresh fruit, pastries, coffee, tea, and juice before heading for the "Highway".
Pa'ia Town - laid back "windsurfing capital of the world", with its boutiques and restaurants is driven through as you travel eastward toward Hana.
Kaumahina State Park - engulfed by a dense forest is a relaxing stop with awe-inspiring coastline views and refreshing, cool ocean breezes.
Upper Waikani Falls - also known and "Three Bears Falls", are three parallel waterfalls 70 feet in height and one of the most photogenic sites on the trip.
Ke'anae Peninsula - was created by flowing lava and juts into the ocean, where waves crash against jagged volcanic rocks. Taro famers on the peninsula practice sustainable farming as did the ancient Hawaiians. The old stone church, the village's only surviving structure after a 1946 tsunami hit.
Pua'a Ka'a State Park - is an ideal spot to swim in tranquil waterfall pools, conditions permitting (bring towel and bathing suit). The turquoise water is stunning and equally enjoyed by bathers and spectators. Photo time, again!
Wai'anapanapa State Park - this Black Sand Beach is a magnificent site of a lava tube, sea arches, blowhole, and that wonderful beach. Our guests rank it as one of the finest stops on the tour.
Lunch at Hana Farms - a tropical farm and marketplace located in the rainforest along Hana Highway. Tropical fruits and spices are grown on the farm, and local network of small suppliers growing and harvesting crops contribute to menus and marketplace goods.
NOTE: While this tour normally goes "all the way around" the Haleakala side of the island, sometimes due to road conditions on the "back side" it is necessary to turn around in Kipahulu and retrace the route.
Swimming on this tour is dependant on weather and stream conditions. No tour price adjustments are made on days when swimming isn't possible.
---
Cost
Polynesian Adventure Road to Hana Tour Rate (POLYM2)
$225.00 per Adult, $155.00 per Child (3-11), Infants (under 3) FREE (plus 4.1667% Hawaii sales tax)
---
Details
Schedule: Currently operating Tuesday, Thursday, and Saturday
Pick Up: Between 6:15am and 7:15am depending on your hotel location.
Duration: 10-12 hours depending on your pickup location.
Tour Includes: Continental breakfast and lunch at Hana Farms
Restrictions: Because this is a long day (10-11 hours), this tour is not recommended for pregnant women, those with severe motion sickness, and because it is a long day may not be adviseable for children under 3.
What to Wear: Casual attire. Closed toed shoes recommended. Bring a swimsuit and towel if you would llike to swim at a waterfall.
Reservations: Advanced reservations required. This event is "RESERVE NOW PAY LATER"; we need a credit card on file to finalize your reservation but we do not charge you for this reservation until a few days before the beginning of your vacation!
Minimum Notice for Cancellations / Changes: At least 48 hours before the start of the event. All tours go out rain or shine.
---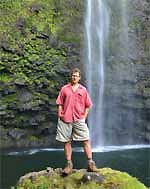 Kevin's Activity Tips:
Van tours offer a nice advantage over driving around on your own. Many of the most scenic roads on Maui are rather narrow and winding with bridges that are only one lane wide. An experienced tour guide / driver who knows the road will ensure that everyone in your party gets to enjoy the view. Mini-coaches sit higher than a regular rental car and offer superior visibility with oversized windows … you'll see things looking over the top of the guardrail that you would miss if you were in a rental car. If you love to drive on curvy winding one-lane roads that you've never seen before, you might enjoy the drive to Hana! Go for it! Many people LOVE the ride to Hana, but few love the actual DRIVING. That's when a tour like this is a good solution.
One other consideration ... if you are going on your own and driving your own rental car you will need to obtain a timed permit in order to visit Waianapanapa State Park *which is the highlight for the day for most people). The black sand beaches and sea caves and lava arches here are really stunning ... but it must be planned in advance. If you just show up without a reservation you will likely be turned away as the state of Hawaii limits the number of visitors. With these tours though, the admission to this park is coordinated for you (and included in the price).