Paragon Molokini Snorkel Sail
SUPPORT LAHAINA:

We are donating 20% of our profit from ALL FUTURE 2023 MAUI TOUR BOOKINGS to Lahaina fire relief efforts!!!
---
Paragon Molokini Snorkel Sail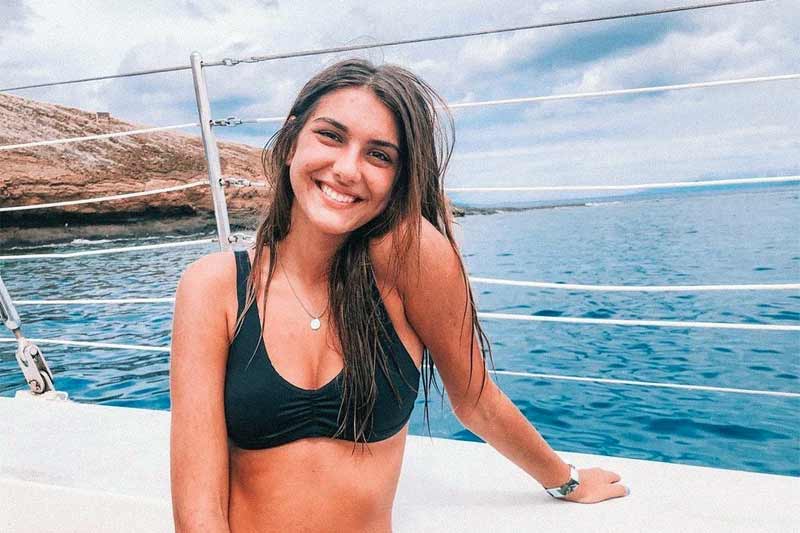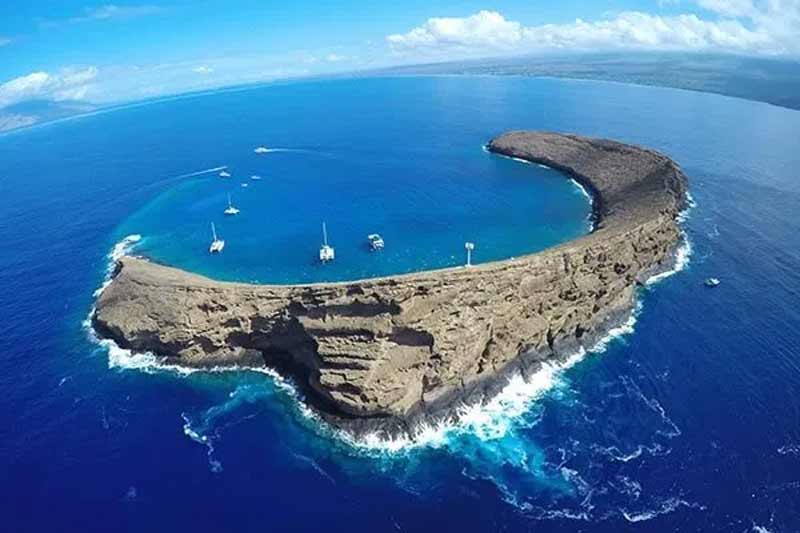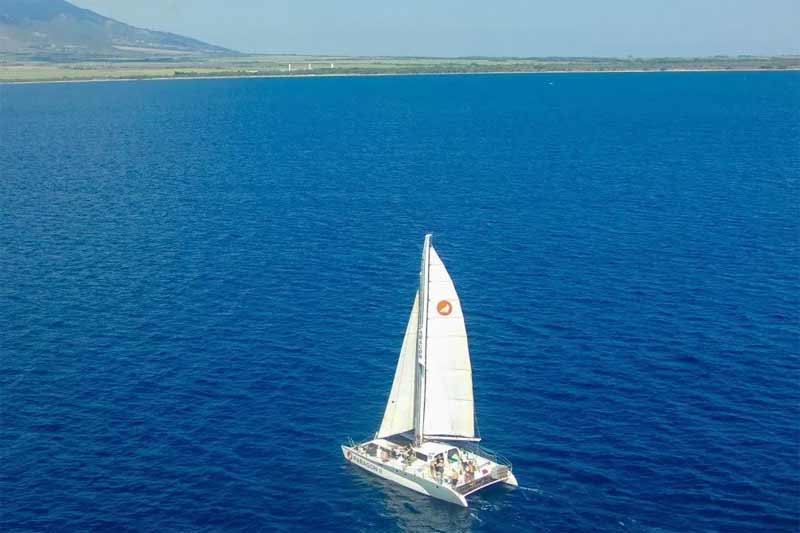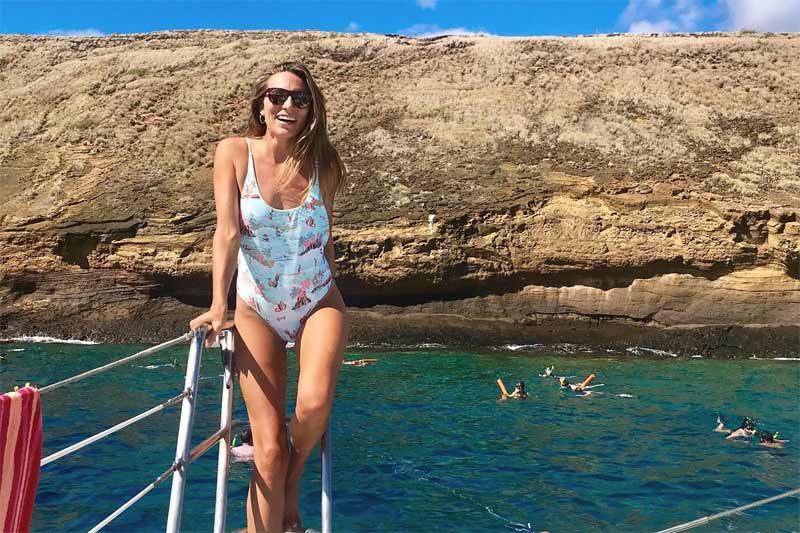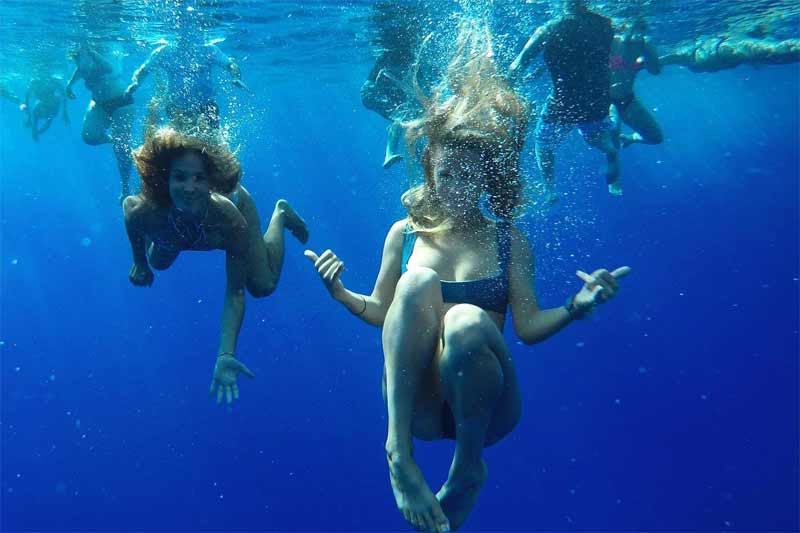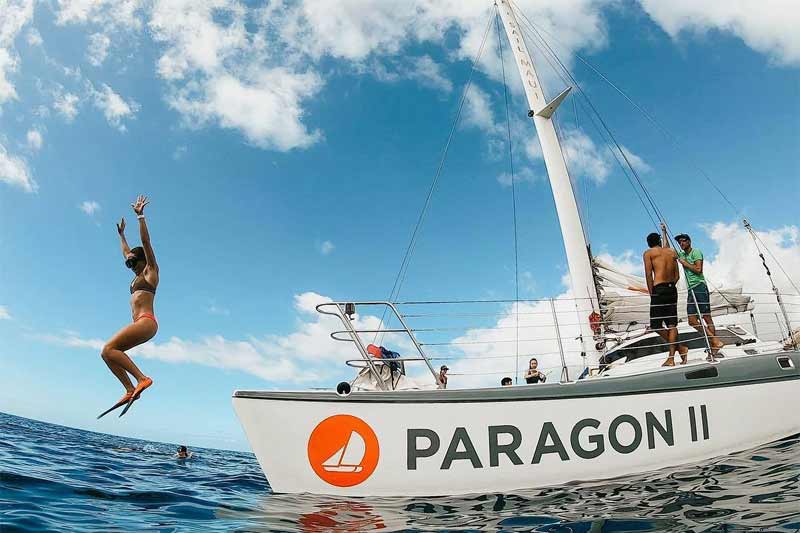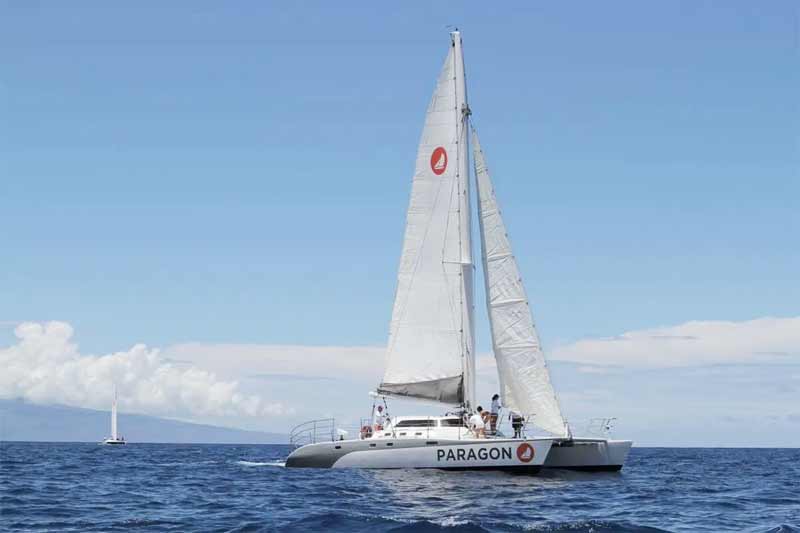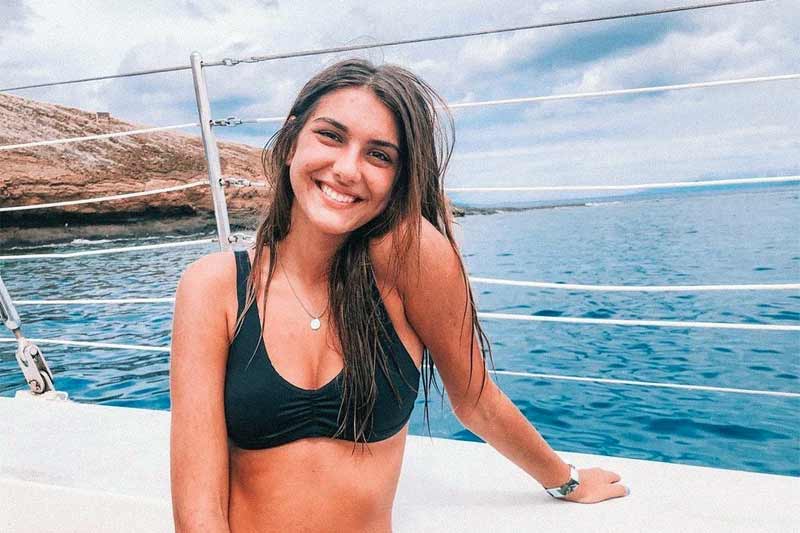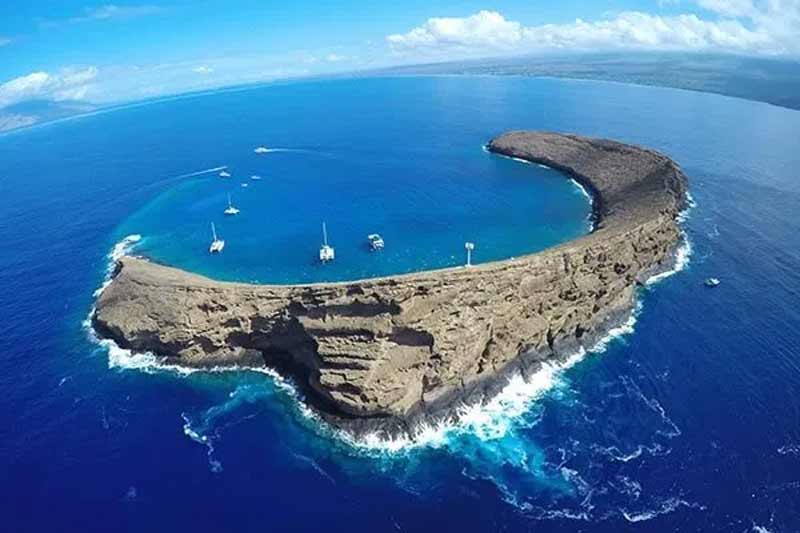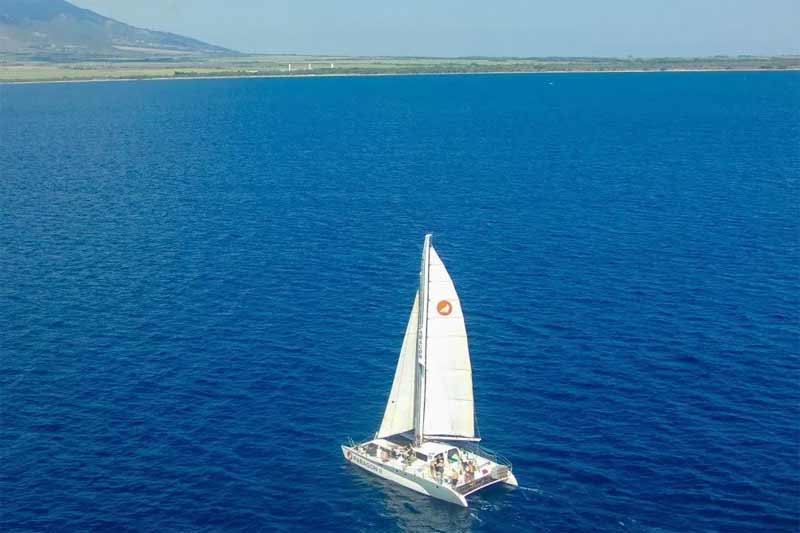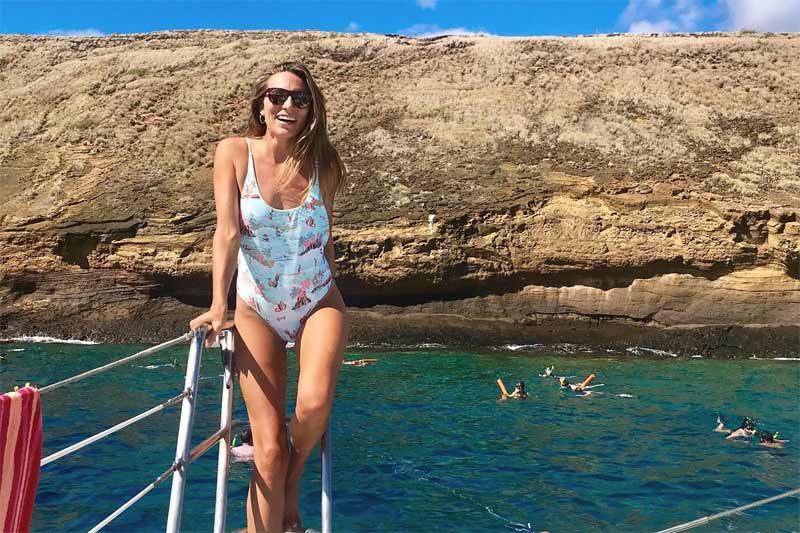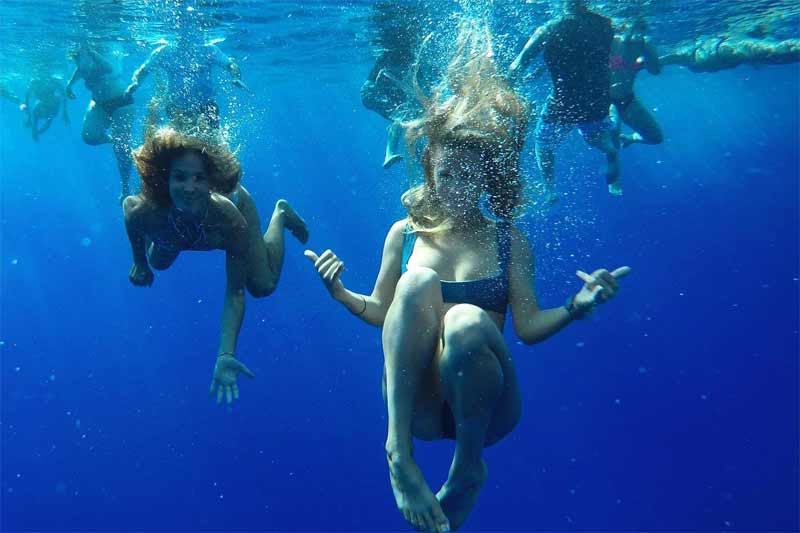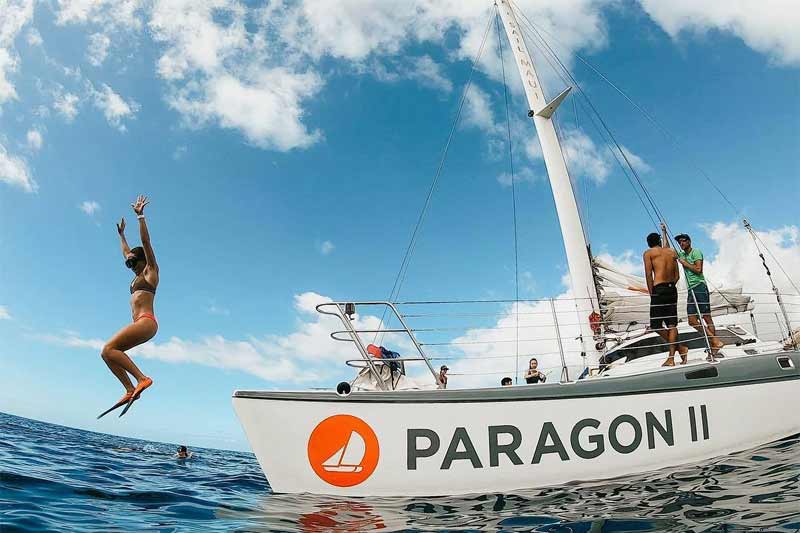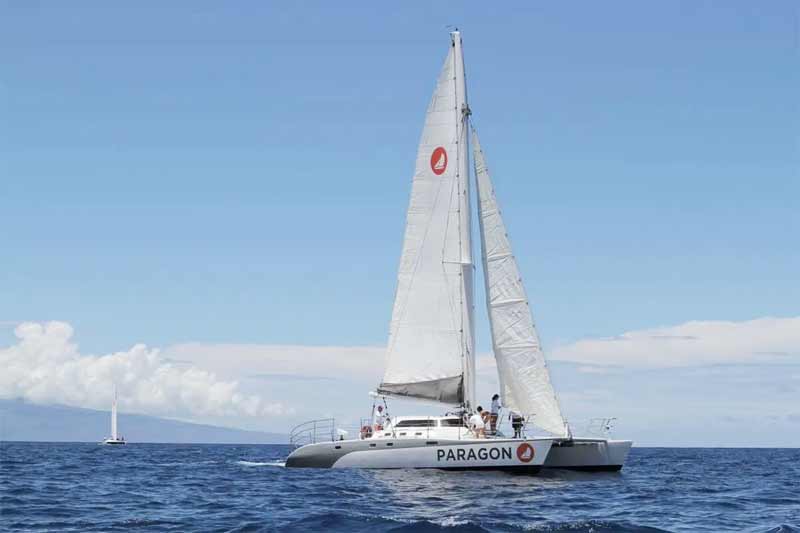 ---
Highlights
High performance sailing catamaran
Normal itinerary is one extended snorkel stop at Molokini
Small capacity and spacious vessel
Snorkel gear, breakfast, lunch, open bar included
---
Description
Experience Paragon Molokini Snorkel Sail, the leading sailing catamaran company on the island of Maui. Their twin vessels, Paragon & Paragon II are constructed with new techniques, hull design, and state-of-the-art rotating carbon fiber masts. The mast technology is the same as America's Cup winning catamaran, which creates high speeds along with safety and comfort. For over 20 years, Paragon has been committed to serving visitors and locals. Due to the smaller sized groups, the tours are personal and are guided by an experienced and friendly crew of sailors. Paragon catamarans focuses on performance sailing, and they will only go to Molokini instead of motoring around to multiple snorkel sites. You will experience an exhilarating trade wind sail along with exploring the unique snorkeling at Molokini.
On the way to Molokini as you depart Maalaea Harbor you will enjoy a continental breakfast. Paragon II will sail you to the crescent shaped crater where over 250 species of tropical fish reside. It is a natural marine preserve and a one of a kind snorkeling destination. The combination of performance sailing and snorkeling is what perfect Hawaiian days are made of! The Paragon II can reach speeds in excess of 20 knots, and the late morning trade winds can really get this boat going! A full lunch buffet with beverages is served after you swim and snorkel at Molokini. You can also rinse off with their fresh hot/cold water shower. Watch as the humpback whales jump and play during whale season, December through May!
---
Cost
Paragon Molokini Snorkel Sail Rate (PARA1)
$180.00 per Adult, $126.00 per Child (3-12), Infants (under 3) FREE (plus 7.5269% Hawaii sales/harbor tax)
---
---
Details
Schedule: Daily
Check In: 7:15am at Maalaea Harbor slip #72. This is the boat harbor in Central Maui just behind the Maui Ocean Center Aquarium along Highway 30. Parking is available for a small fee and can be paid using credit card or using an app on your phone. Allow ample time for parking / arranging payment.
Duration: 5 hours
Vessel: High performance sailing catamaran with capacity limited to 30 guests
Tour Includes: Continental breakfast, and buffet lunch & beverages including local beer & wine.
Gear Provided: Snorkel gear and on board reef safe sunscreen.
Restrictions: They do not allow spray-on sunscreen because it has a tendency to go everywhere, including the deck. This can make maneuvering around the boat very slippery and hazardous. Also, it is generally very toxic to the ocean environment. Sail Maui are huge advocates of using reef-safe sunscreen to preserve the marine ecosystem, and they provide reef-safe sunscreen as a courtesy on both of their boats. They highly recommend using their marine friendly sunscreen, because chemicals in conventional brands wash off your skin while snorkeling and can kill coral and promote bleaching.
What to Wear: Wear swimsuits and bring a towel and sunscreen. We also recommend a light jacket.
Reservations: Advanced reservations required and we recommend booking this a month or more before your arrival. This event is "RESERVE NOW PAY LATER"; we need a credit card on file to finalize your reservation but we do not charge you for this reservation until a few days before the beginning of your vacation!
Minimum Notice for Cancellations / Changes: At least 48 hours before the start of the event. All tours go out rain or shine.
Note: They can provide vegetarian or gluten free options through their catering companies, although people with severe nut allergies or who have celiac disease should be aware that they cannot guarantee there has been no cross contamination.
---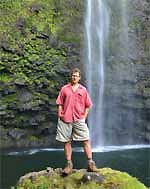 Kevin's Activity Tips:
Paragon's Molokini snorkel trip departs from Maalaea Harbor, which is known as one of the WINDIEST harbors in the world. Haleakala to the East and the West Maui Mountains to the West amplify the wind speeds in the middle, where this harbor is located. The result? On the way back from Molokini when the tradewind kick up in late morning it is often ummm ... scratch that ... it is USUALLY ... actually it is ALMOST ALWAYS extremely windy on the way back, which makes for excellent sailing conditions. There are a few other Molokini boats that also have sails ... several of them are ornamental though. Paragon is different. These guys really do sail every chance they get!
Paragon is going to focus on snorkeling at Molokini, and they will stay there for the entire duration of the snorkeling portion of this tour. Their philosphy is this: there are MANY places where you can snorkel with turtles along the Maui coastline ... but you can't SWIM to Molokini. They figure that since people are paying to go to Molokini, that's where they are going to stay for snorkeling. This does mean you are not likely to see and snorkel with green sea turtles because there aren't many at Molokini.(I hate to say there are NONE at Molokini ... but I've never seen one there while snorkeling.) If you go out with Paragon, keep that in mind and plan to snorkel somewhere else if you want to see green sea turtles.