Westin Wailele Polynesian Luau
SUPPORT LAHAINA:

We are donating 20% of our profit from ALL FUTURE 2023 MAUI TOUR BOOKINGS to Lahaina fire relief efforts!!!
---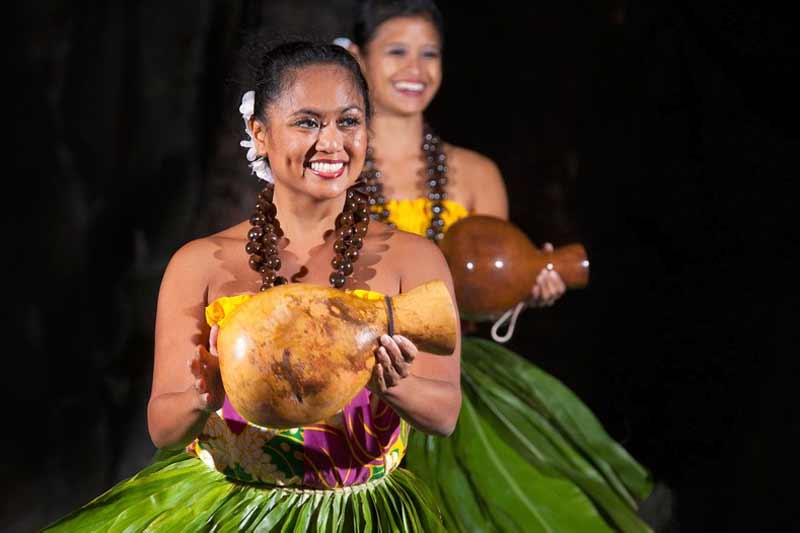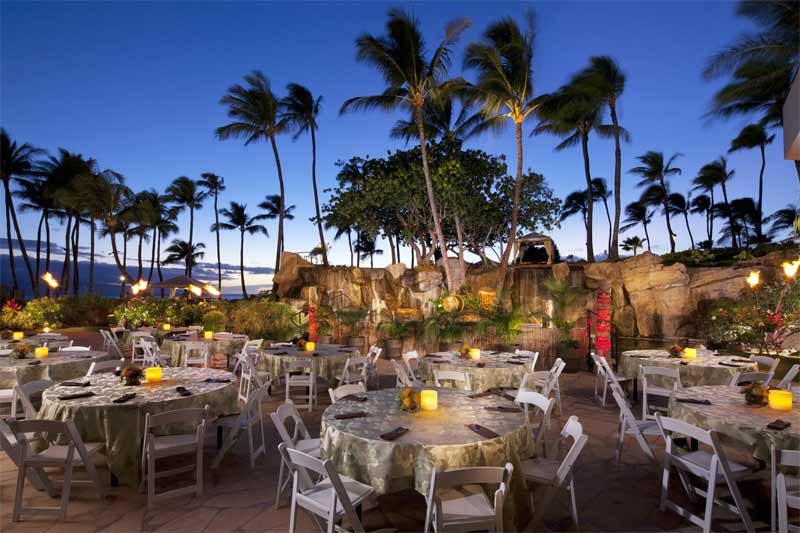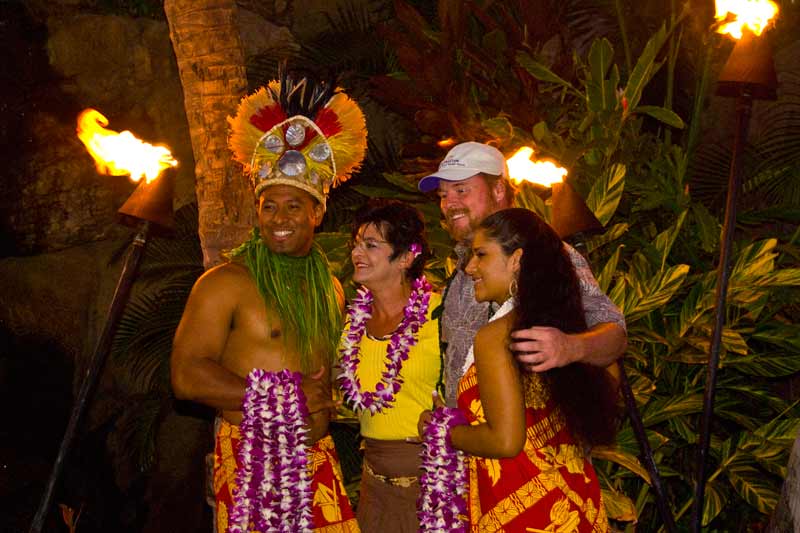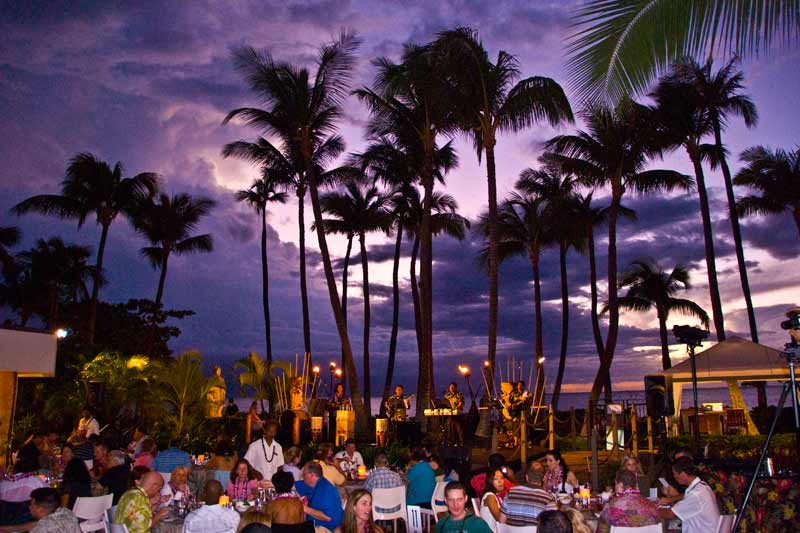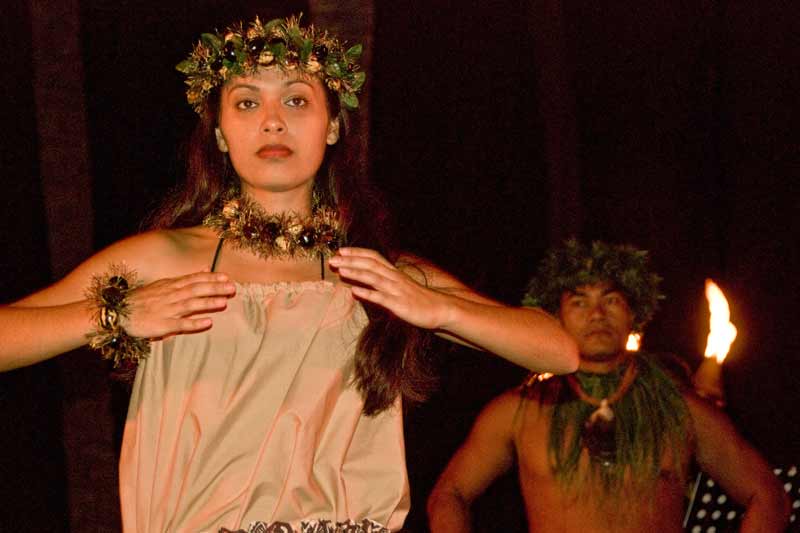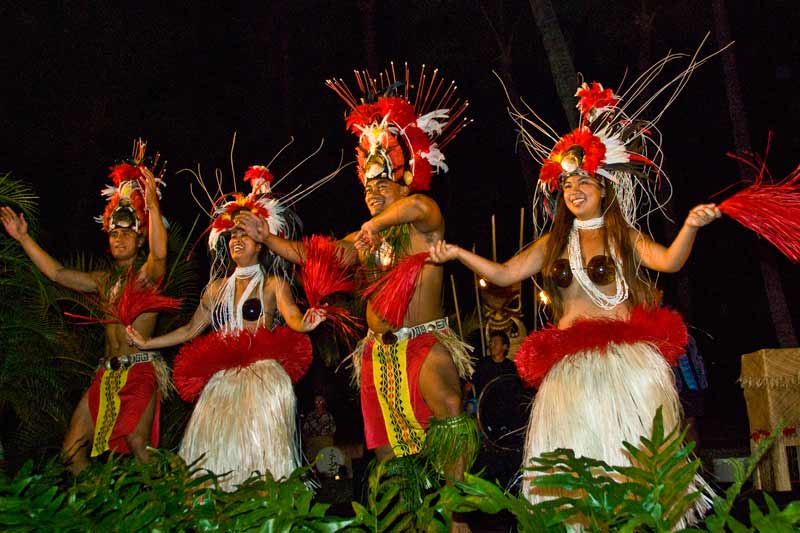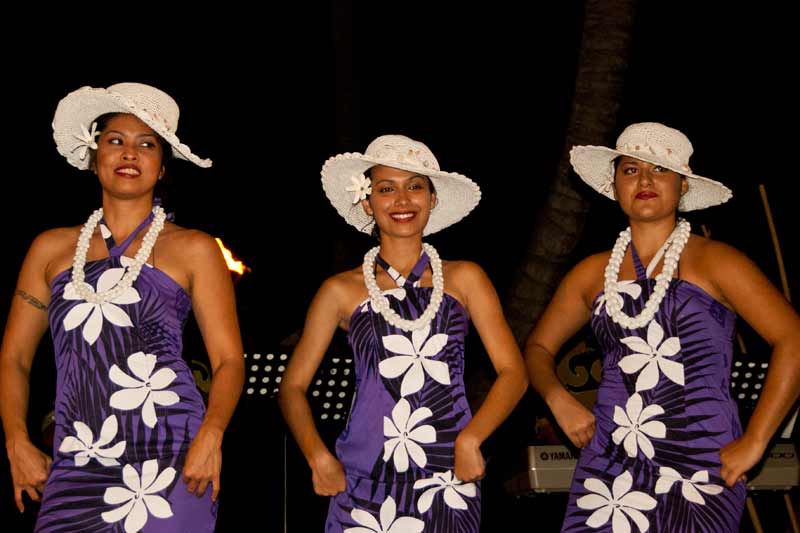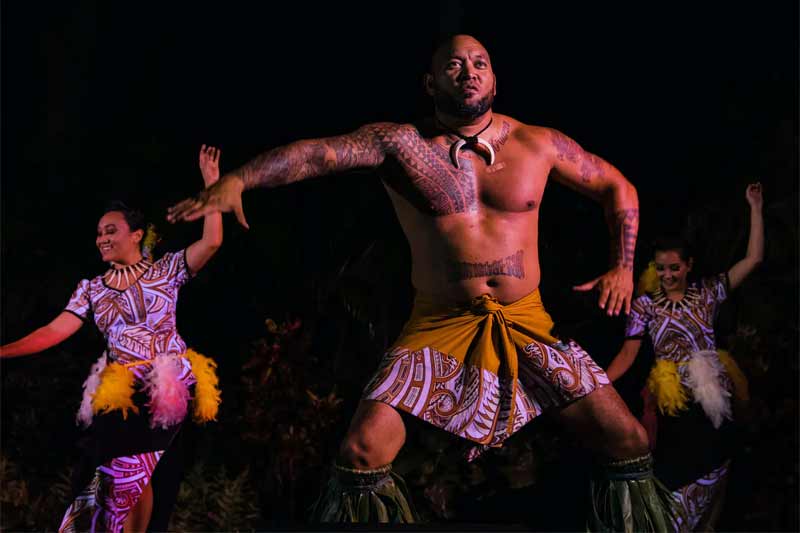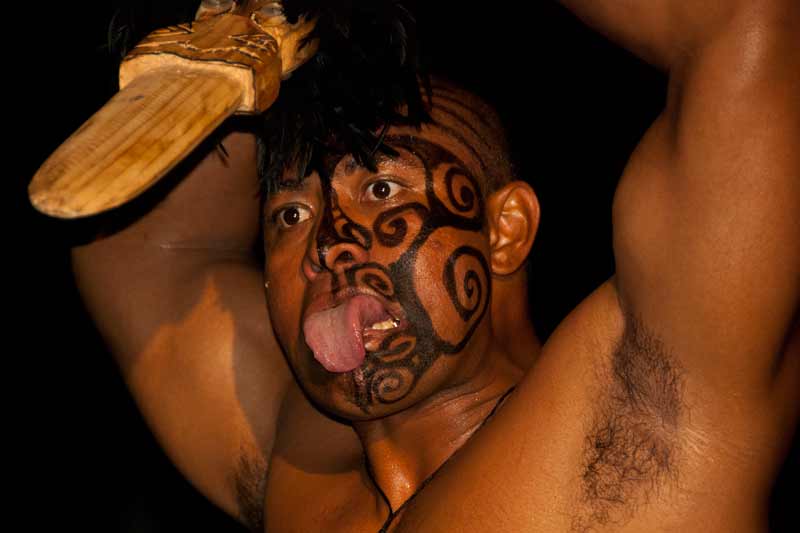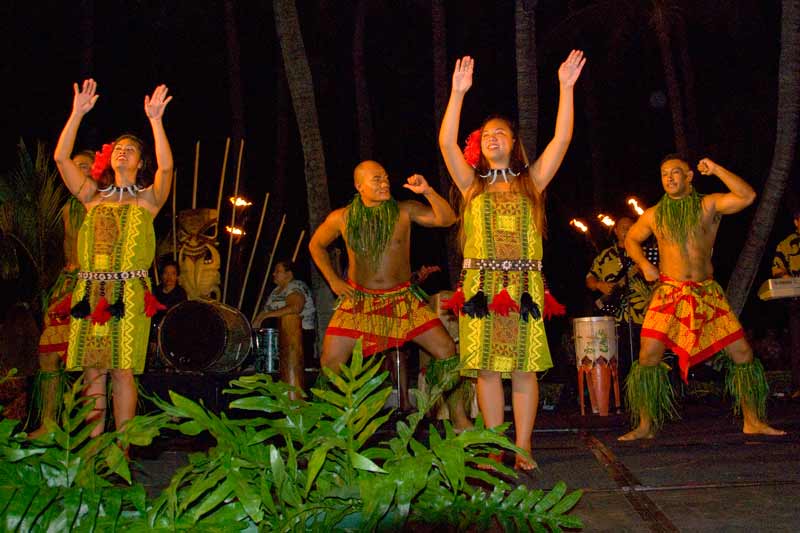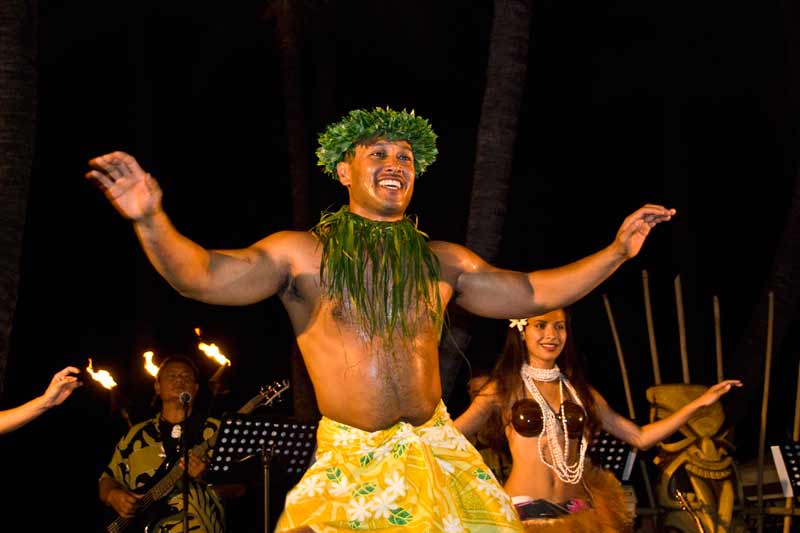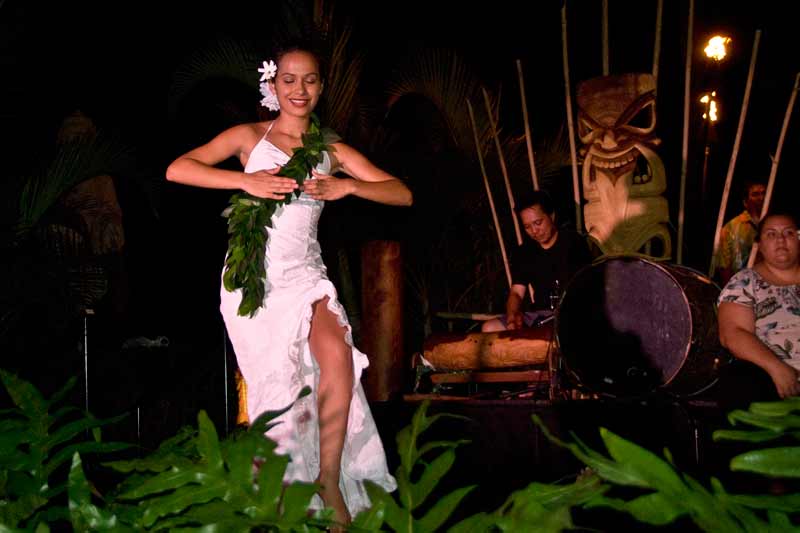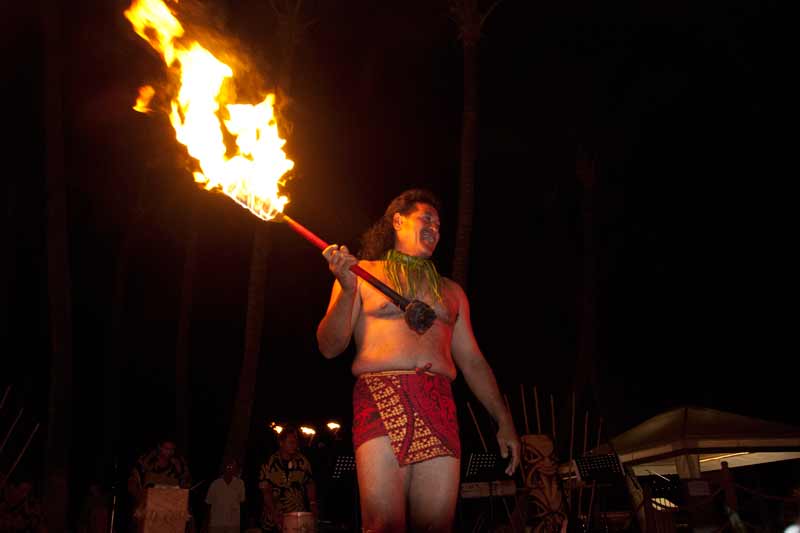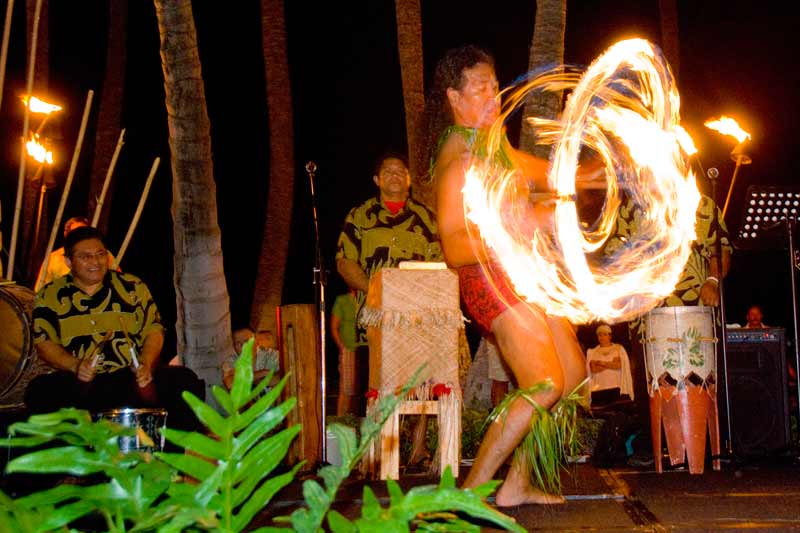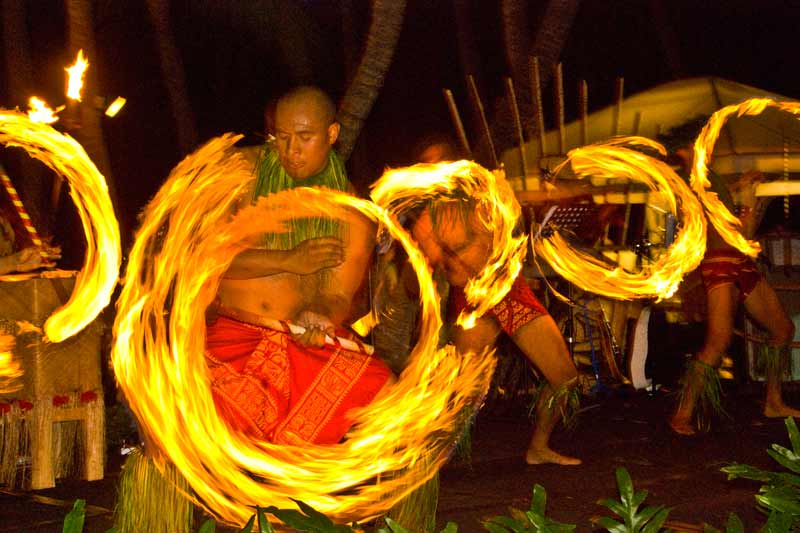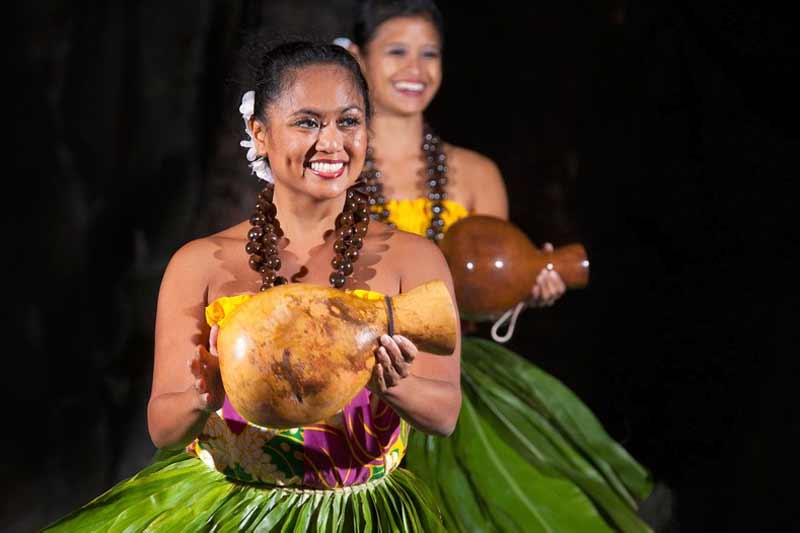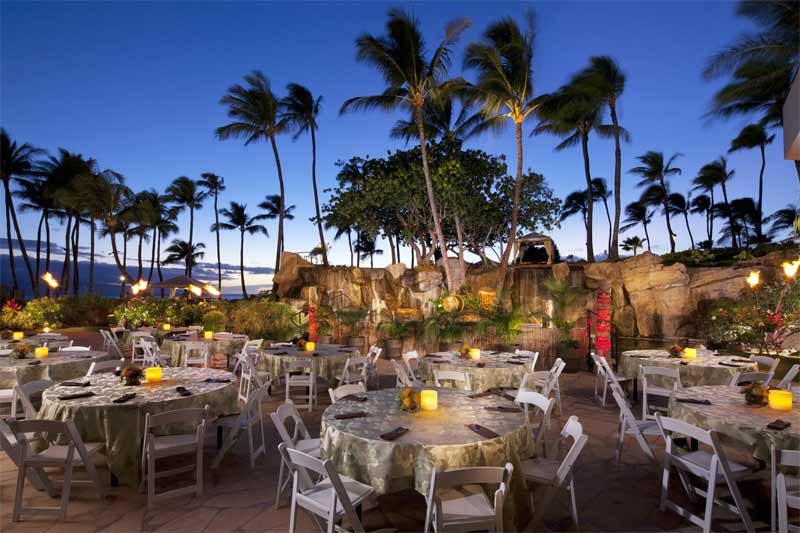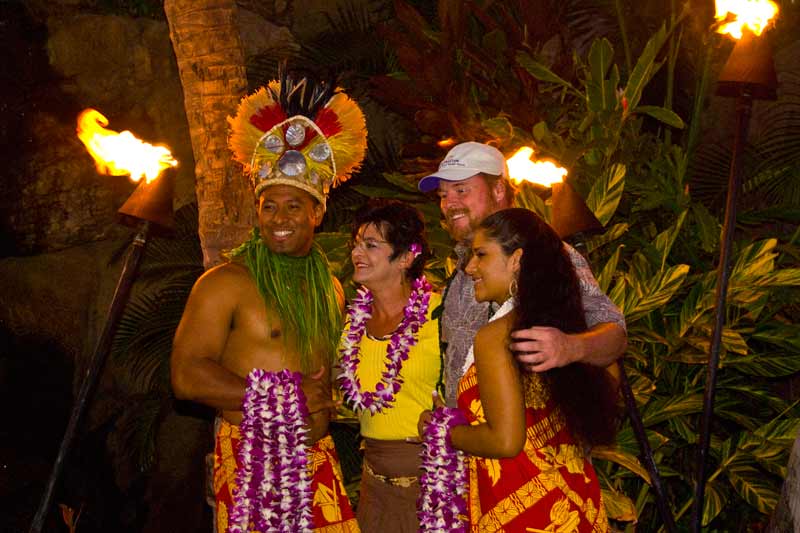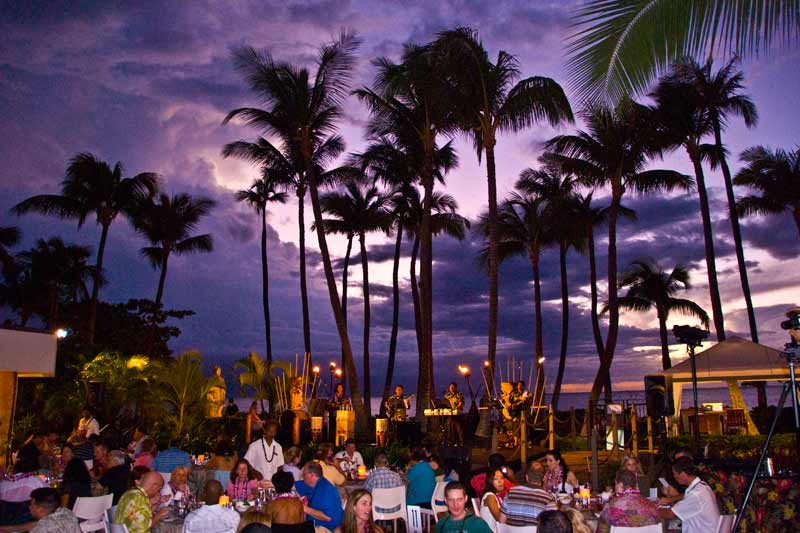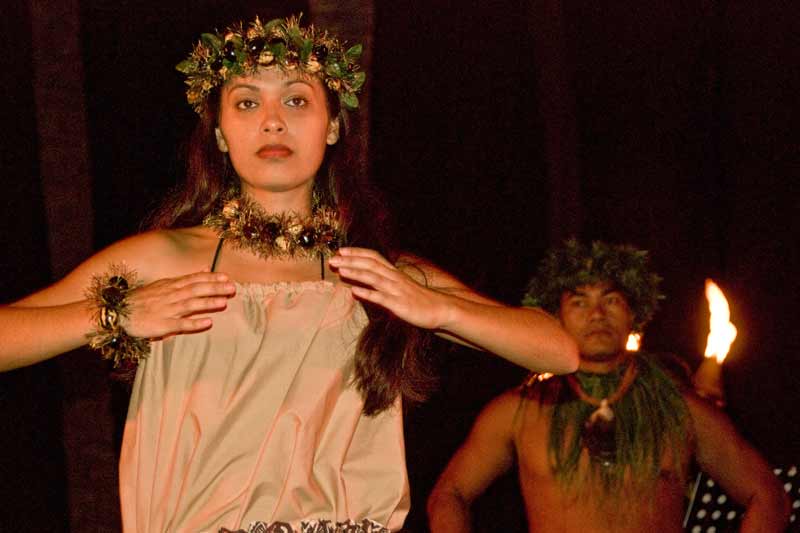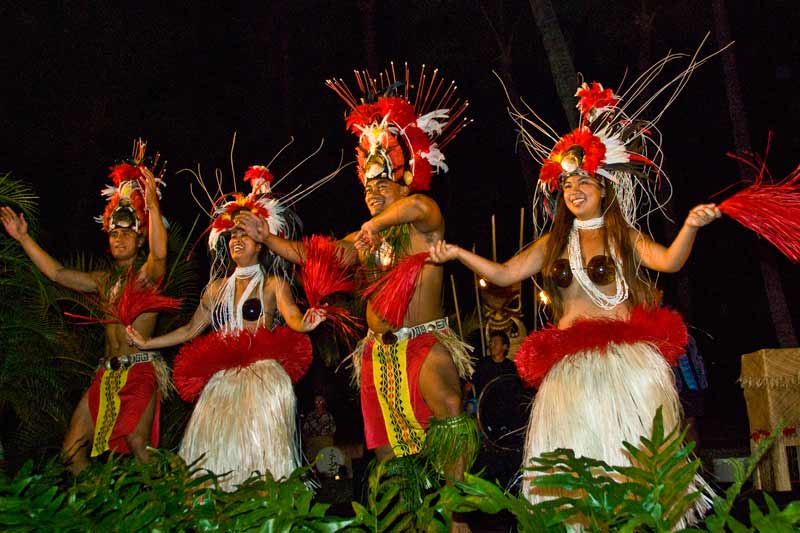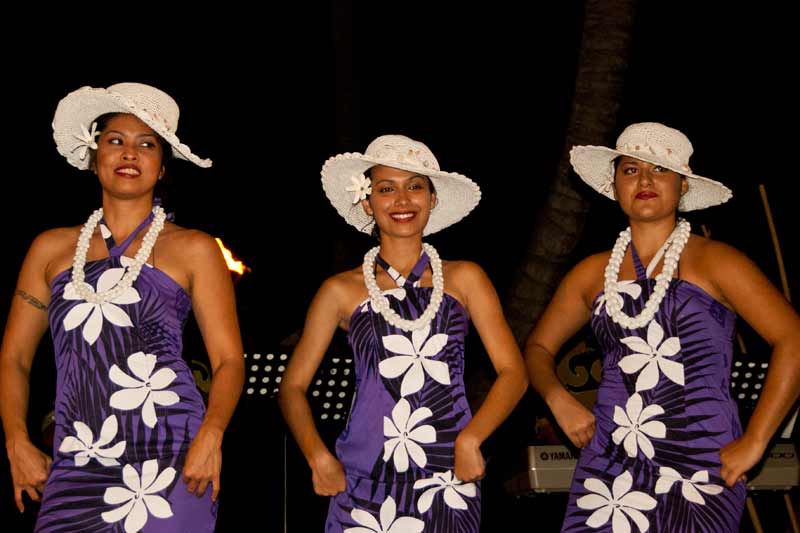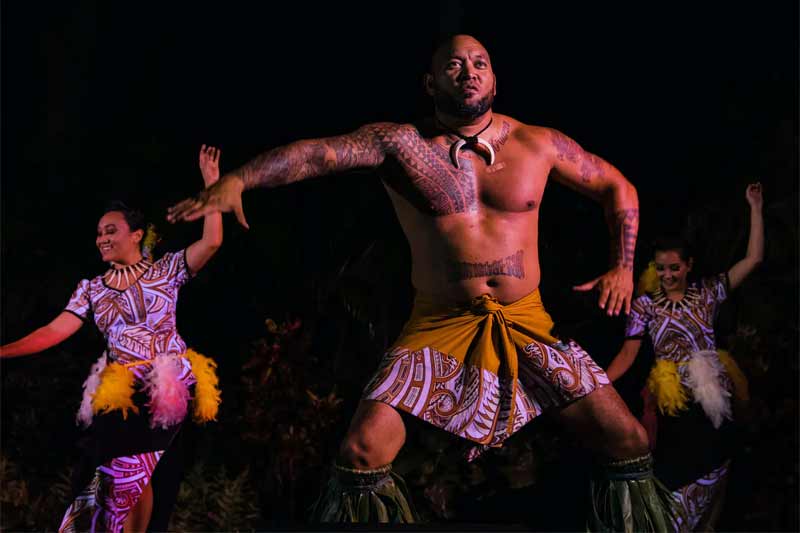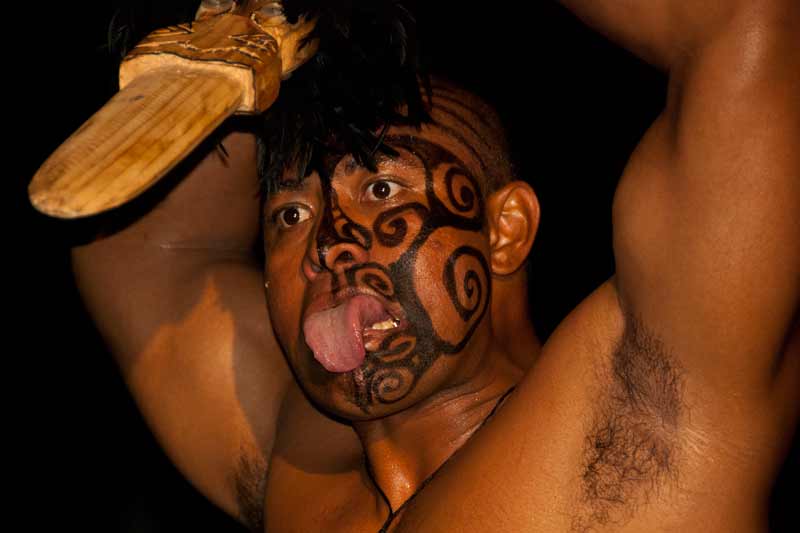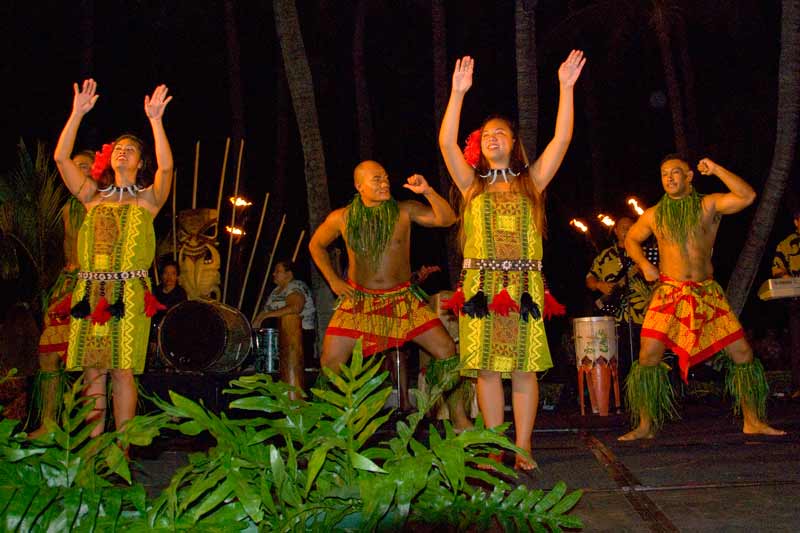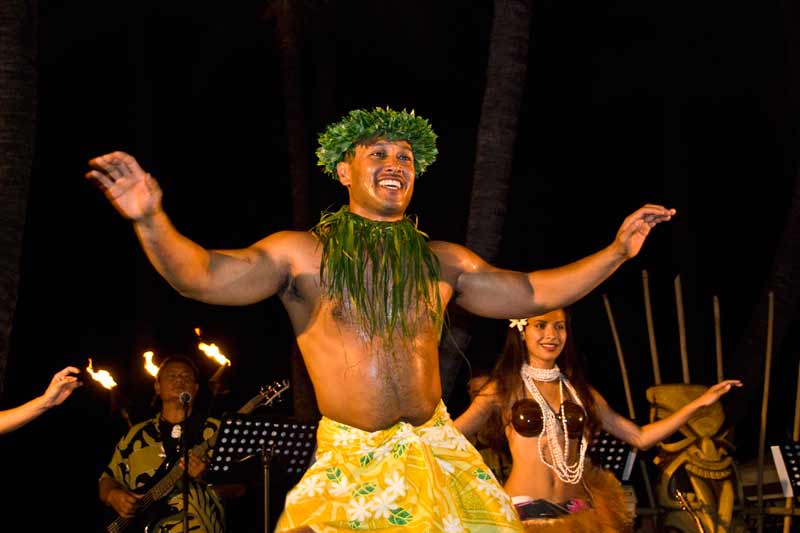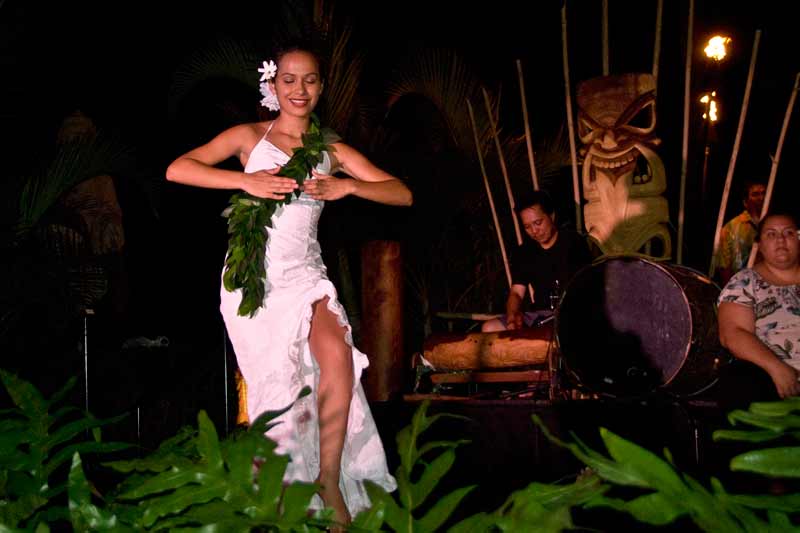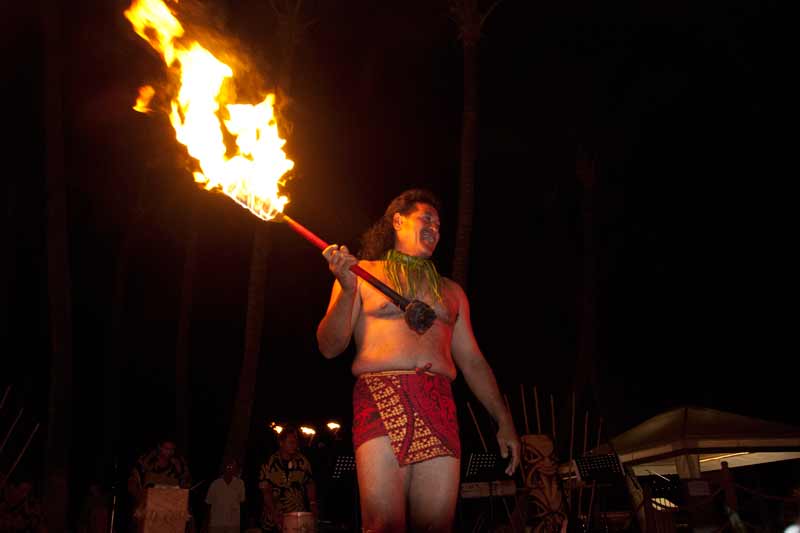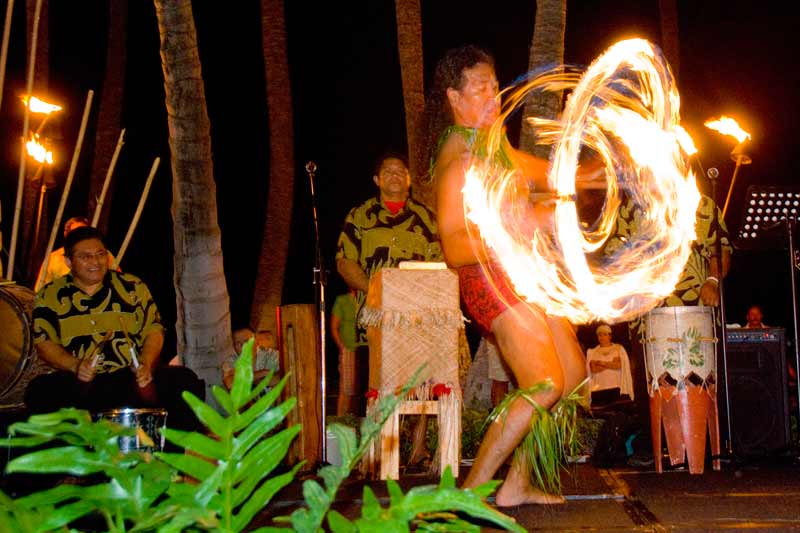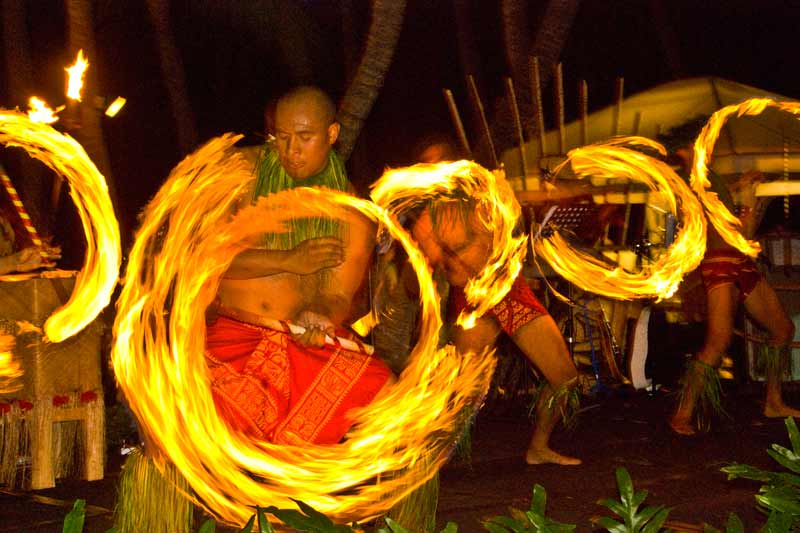 ---
APRIL 2022 UPDATE: Great News!!! Effective immediately the The Westin Wailele Luau has returned to completely normal luau operations and all Covid resertictions have been lifted. This means that ALL aspects of the luau are now the same as before the pandemic! Guests are able to enjoy the all-you-can-eat buffet, with Hawaiian-styled shared tables, and all pre-show activities are resumed!
---
Highlights
Intimate luau setting with ocean views and resort waterfalls
Lavish Hawaiian dinner buffet and open bar
Excellent Polynesian show and Firedance
Premium seating option for those planning ahead!
---
Description
The Westin Wailele Polynesian Luau offers an energetic dinner show that comes to life through elements of earth, fire and water. The stellar performances with vibrant costumes reflects the rich Polynesian culture. Three-time Merrie Monarch winner Kamaka Kukowa and choreographer Reri Septirno redesigned the spectacular dinner show.
Held several nights a week at the resort's luau terrace located between the ocean and the resort's beautiful waterfall landscaping, guests will embark on an exciting journey to the Polynesian Islands in a setting that is a fraction of the size of the larger luaus that hold in excess of 500 people. The dance is more than just entertainment, its a way of telling their stories. Captivating highlights include the story of Pele, Goddess of Fire, and a new performance dedicated to Wailele (waterfalls). Dances from from Hawaii, Fiji, Tahiti, New Zealand and Samoa are featured in this show. The fire-knife dance champion Martin Tevaga leads the breathtaking finale by a three-to-four-man fire-knife spectacle, which is the most impressive fire dance of any of the Maui luaus.
All evening enjoy endless drinks such as Mai Tais using Maui Pineapple Rum, signature cocktails, local beers, sodas and fruit juices. Dinner is a lavish all-you-can-eat buffet. Larger parties may need to be accommodated in multiple tables, but will be placed close together. Smaller parties will share a table with others, which is the traditional style of Hawaiian luaus. Click here to view the Wailele Luau Menu.
***The Westin Wailele Luau is now offering a very limited number of up-front PREMIUM seats with an upcharge of $20 per adult and $20 per child. If any premium seats are available on the night that you select, this upgrade will be offered to you on the reservations form. These seats are very limited and will sell out months in advance. Book any future dates now!!!
---
Cost
Westin Wailele Luau - Ohana Seating Rate (WPL1)
$210.00 per Adult, $110.00 per Child (4-12), Infants (3 and under) FREE (plus 4.167% Hawaii sales tax)
---
Westin Wailele Luau - Premium Seats Rate (WPL2)
$270.00 per Adult, $170.00 per Child (4-12), Infants (3 and under) FREE (plus 4.167% Hawaii sales tax)
---
NOTE: Special Holiday Rate applies on Thanksgiving Day, Christmas Eve, Christmas Day, and New Year's Eve. The luau rate is $35 higher per adult and $30 higher per child on these dates.
---
---
Details
Schedule: Typically offered Sunday, Tuesday, Wednesday, Thursday, and Friday evenings. See booking calendar for available dates.
Check In: April - September - 5:30pm ; October - March 5:00pm.
Parking: For guests who are driving to the luau, self-parking is available at the Westin for $15 with luau validation. Additional parking is available next door at Whaler's Village Shopping Center for a fee.
Duration: About 3 hours
Luau includes: Luau dinner served as an all-you-can-eat buffet, open bar, luau show.
What to Wear: Casual resort attire ... at least one step up from what you would wear to the beach.
Reservations: Advanced reservations required and we recommend booking this a month or more before your arrival. This event is "RESERVE NOW PAY LATER"; we need a credit card on file to finalize your reservation but we do not charge you for your luau seats until a few days before the beginning of your vacation!
Minimum Notice for Cancellations / Changes: At least 48 hours before the start of the event.
---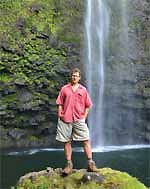 Kevin's Activity Tips:
A luau is a must-do event for the first-time Hawaii visitor. Personally, I never get tired of good food, an open bar, sunset views and Hawaiian music and dance. The Wailele Polynesian Luau at the Westin Maui Resort and Spa is the perfect luau for people who want to experience luau cuisine but want something that is a step up from the typical luau buffet. I have often said that luaus aren't fine dining ... and most luaus are so similar that if you blindfolded me and set plates of food from 5 different luaus in front of me, I couldn't tell which plate was which. The Westin is different. Their food stands out from the rest and it IS SO GOOD it approaches fine dining quality. This luau is also an exception to the "you gotta get up front seats" rule ... this luau is less than a third of the size of most other luaus and offers a more intimate setting.
Since the Westin Wailele Polynesian Luau began about 10 years ago, we have been thrilled to offer this luau to our guests. This is a wonderful option for people who want an elevated dining experience from the classic luau buffet line. The impeccable food bridges the gap perfectly between the traditional "luau motif" and fine dining. As seen in the slideshows above, the show is colorful and energetic. The bar mixes a great Mai Tai, which is the same quality you would find at a restaurant or bar elsewhere at the resort except you don't have to pay $14 a piece for them at the resort ... here they're included in the price of the show! Although this luau is a tiny bit more expensive than most others, it is very much worth it for the quality that they deliver!