South Maui Surf Lessons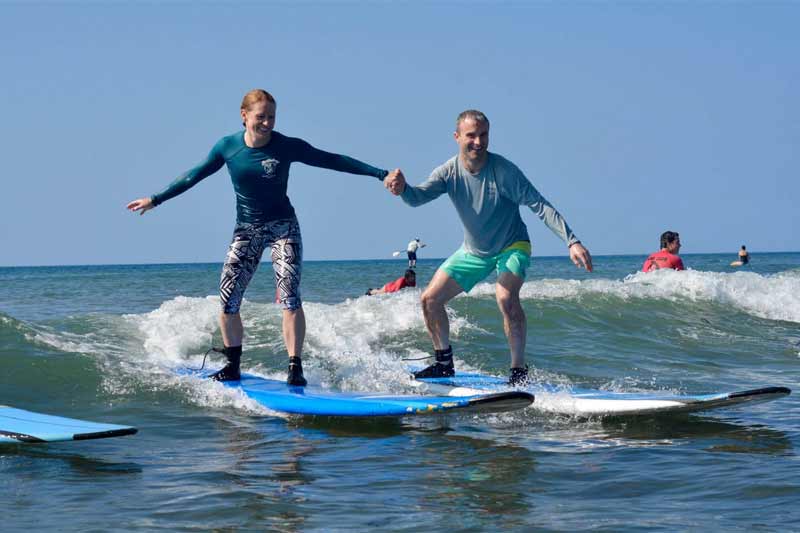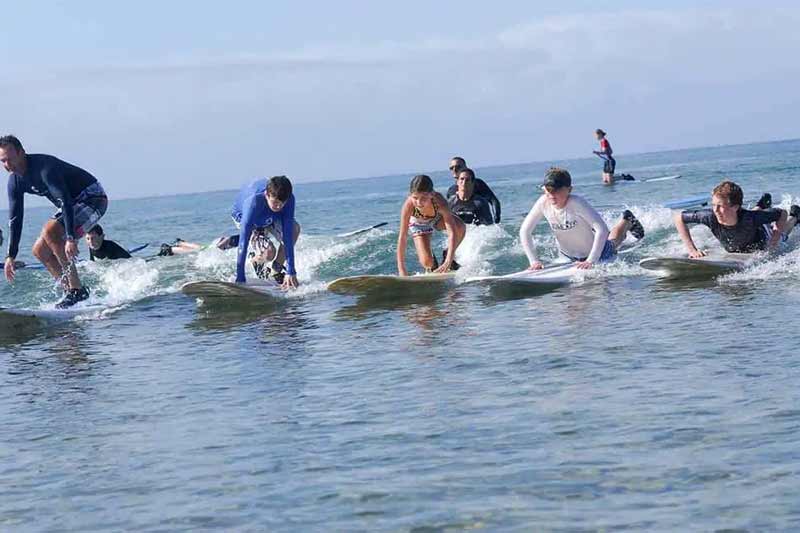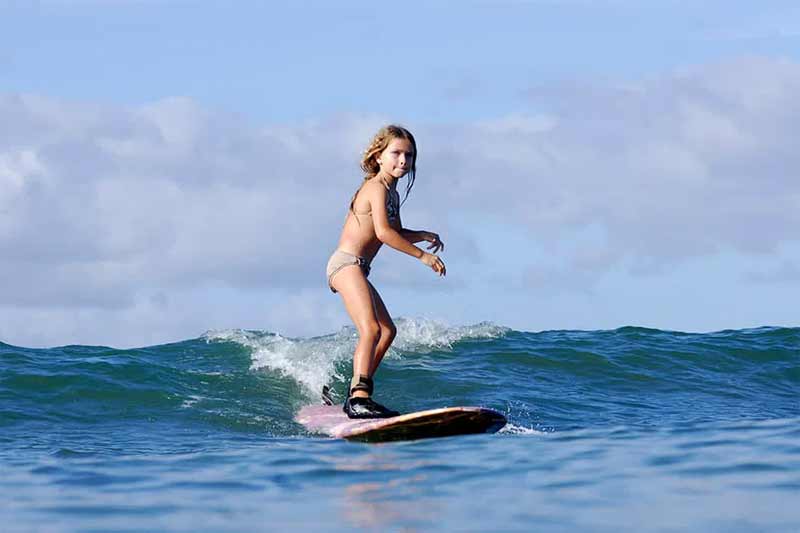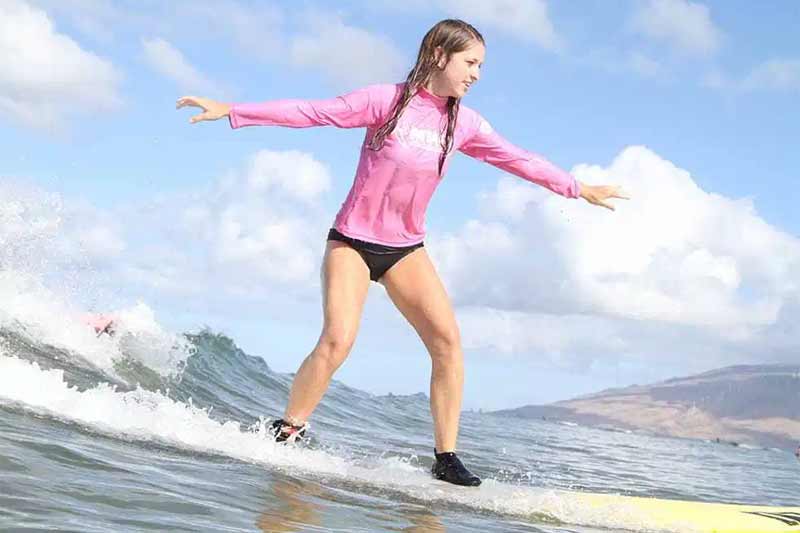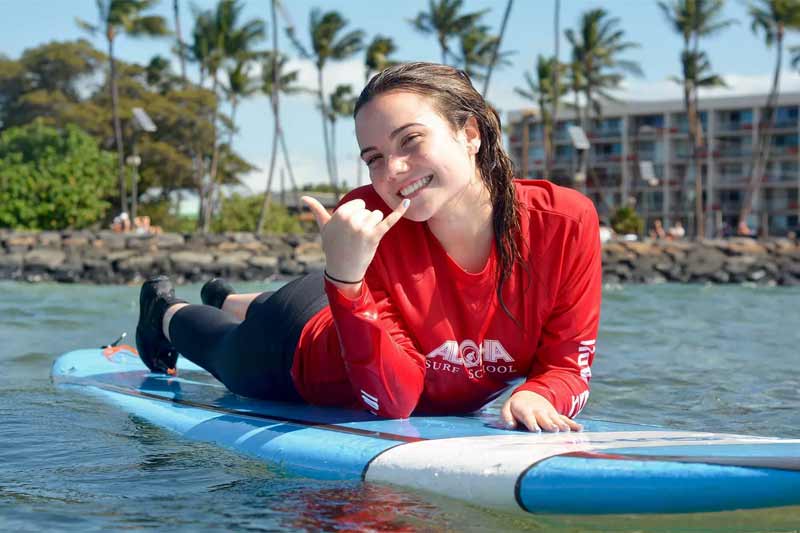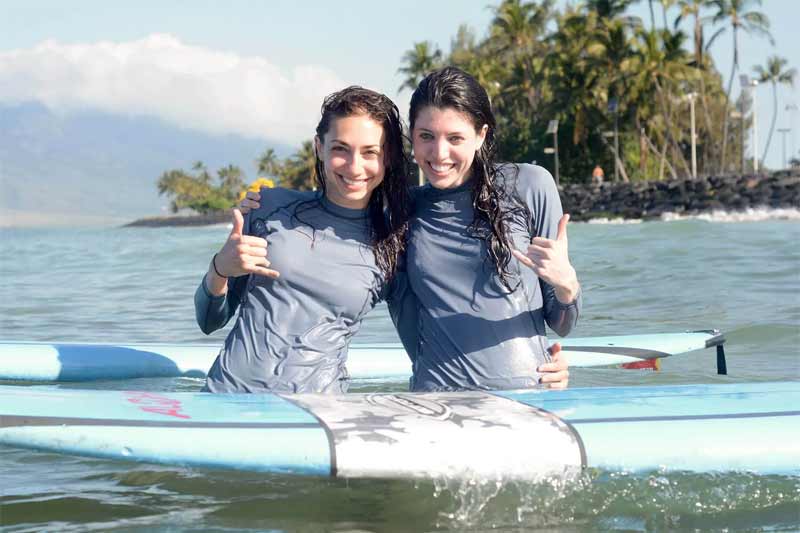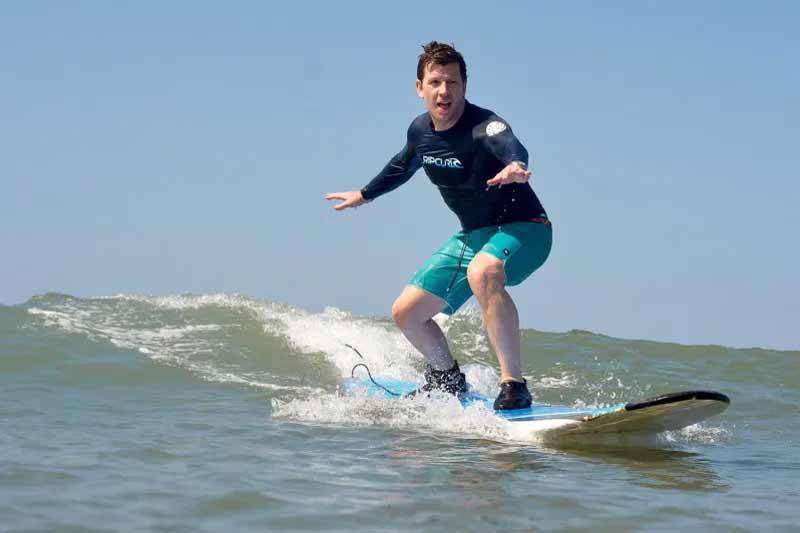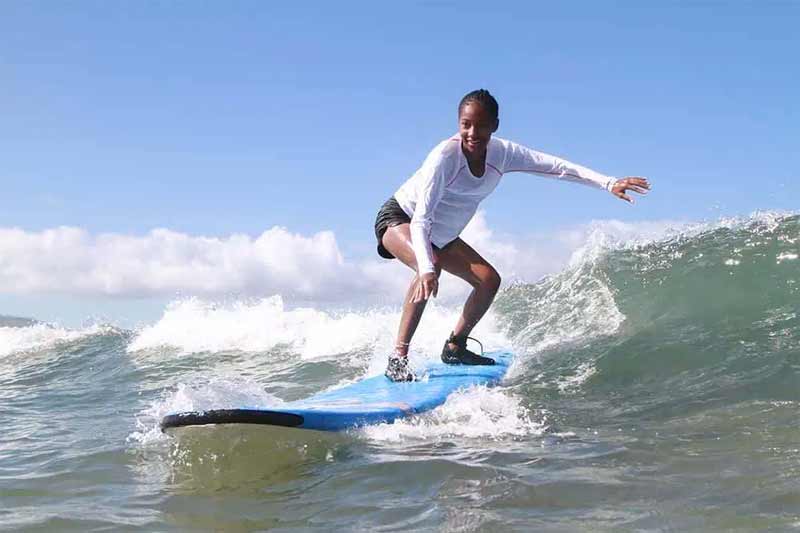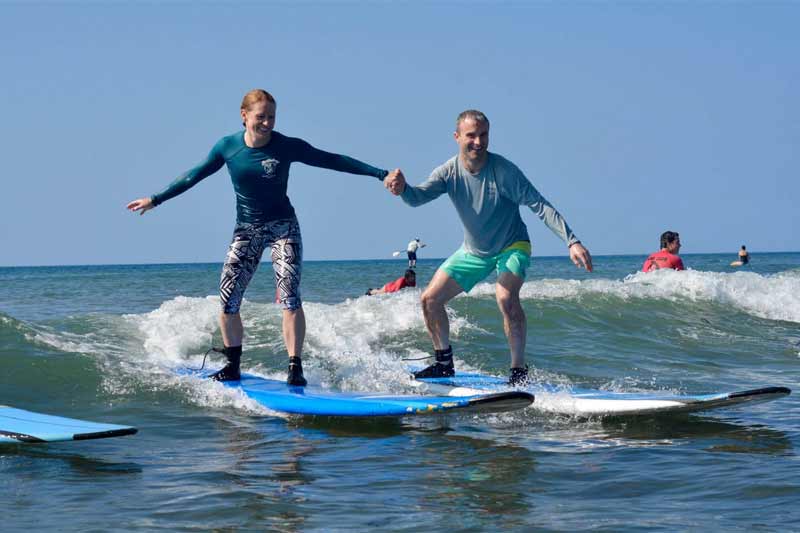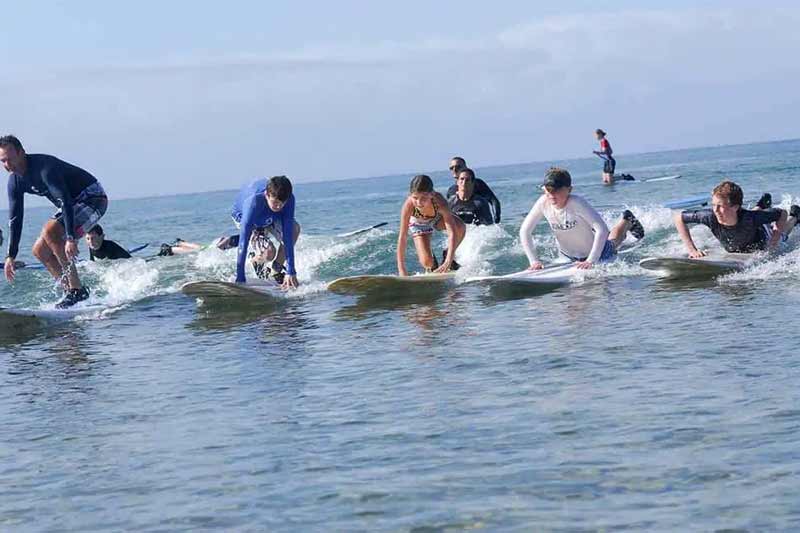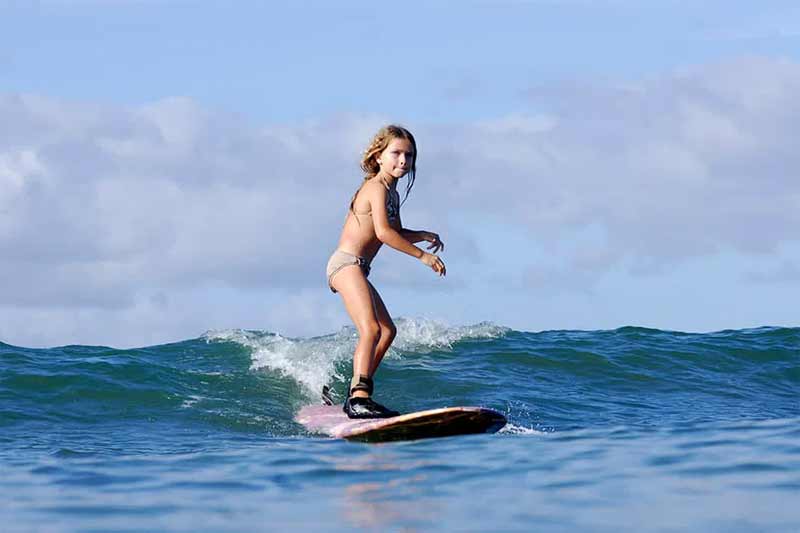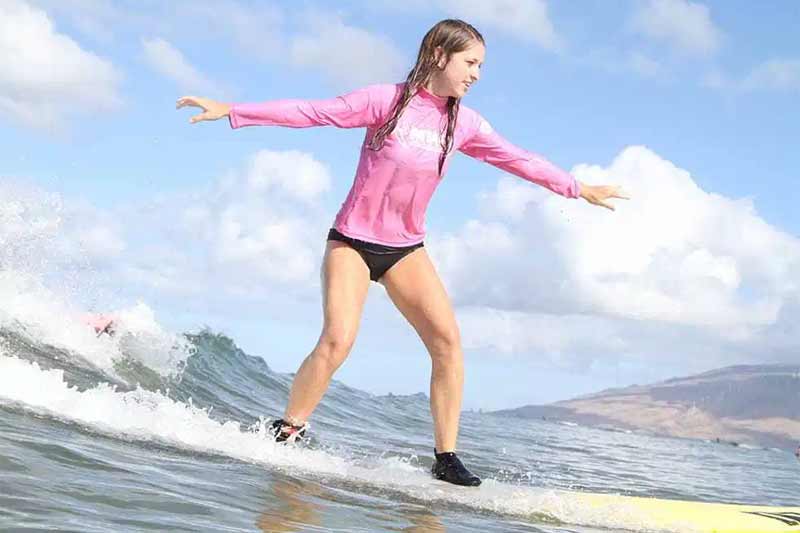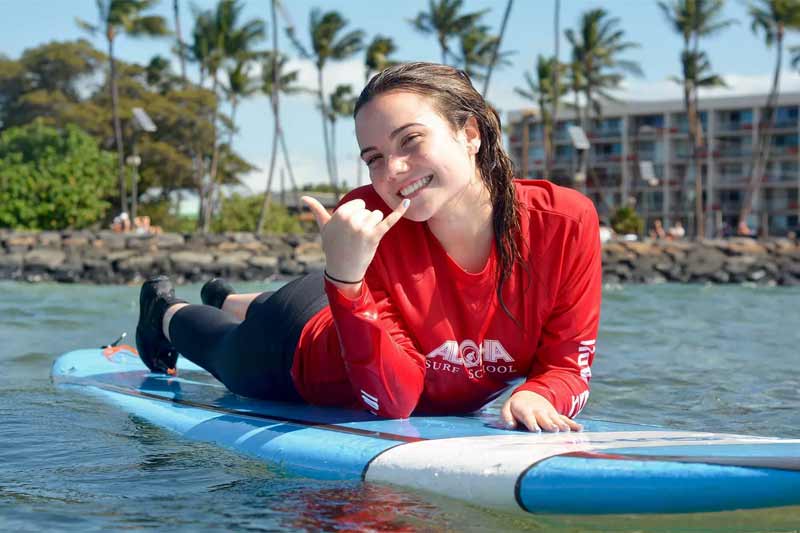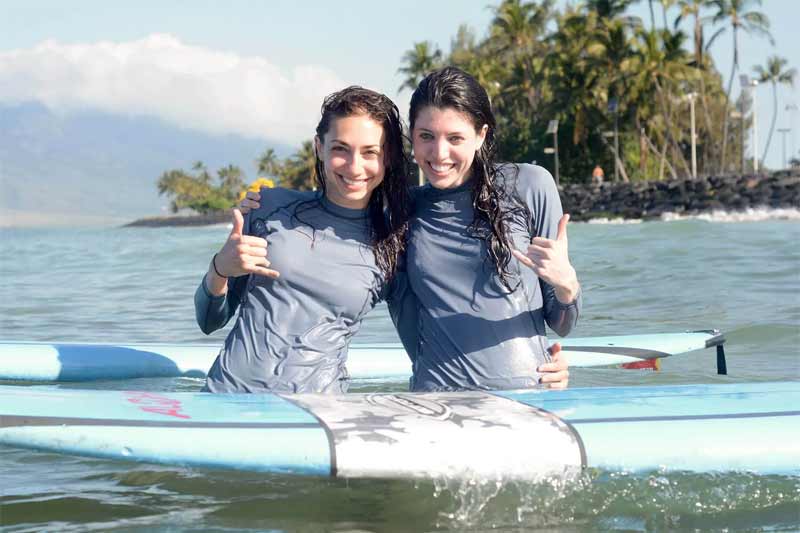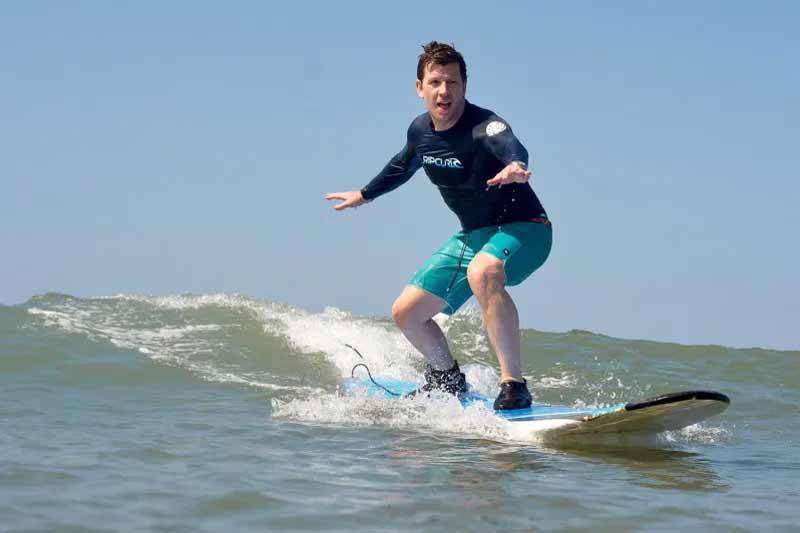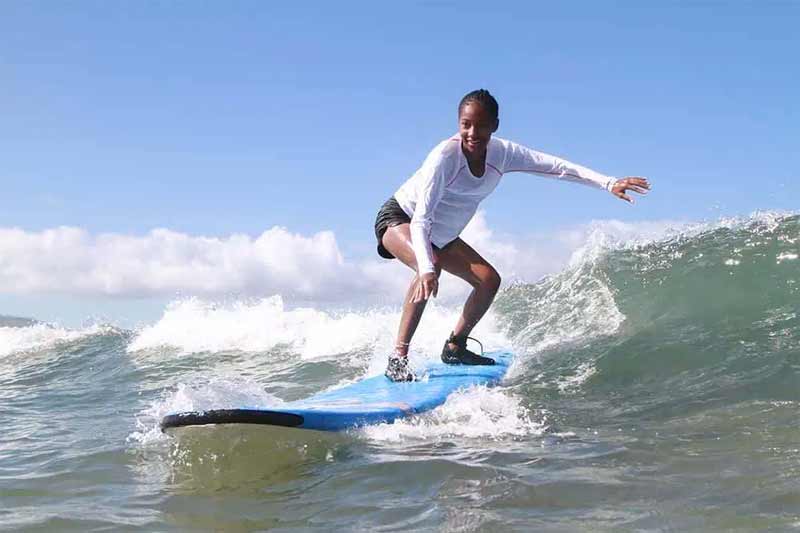 ---
Highlights
Professional instruction from Aloha Surf School
Checkin at a Kihei Beach Park
Excellent beginner surf break at the Cove
Guaranteed success at standing up on the board
---
Description
Aloha Surf School offers south Maui surf lessons with elite local instructors. Hawaiian ancestors introduced surfing to the world, and Aloha Surf School provides an authentic experience with the best instructors on the island. They can teach lessons for all levels from beginning to advanced.
The ancient Hawaiian sport of He'e Nalu means to ride a surfboard, surfing, wave riding or literally wave sliding. Aloha Surf School honors the knowledge, values and traditions passed on by generations from their ancestors.
Aloha Surf School's main instructor is Ku'uikaikapu'ali'okekai Kawai. The meaning of his first name is "my strong warrior of the sea", and people call him Ikaika, Kaika, Kaiks, Hawaiian, Kanaka, or Beautiful. He has been a waterman his whole life, and he's been teaching SUP and surfing for 13 years. He enjoys sharing the history of surfing, his culture, lifestyle, and giving you an unforgettable Hawaiian experience.
Their policy and GUARANTEE is that everyone will learn to surf at the conclusion of your lesson or the next lesson is FREE!
Lessons are 2 hours long and include the surf board, rash guard, and reef walkers. To ensure your safety, all instructors are long-time Maui residents who know the local waters well, and are certified in first aid and CPR. The spot where the lesson is typically done is called "the Cove" and is at the south end of Kalama Beach Park.
Aloha Surf School lessons are held Monday – Saturday at 7:30am, 10:00am, and 12:30pm
---
Cost
Group Surf Lessons Rate (HOE6)
$130.00 per Student (plus 4.167% Hawaii sales tax)
---
---
Details
Check In: 15 minutes prior to your lesson at the Aloha Surf School van at Kalama Beach Park.
Duration: 2 hours
Restrictions: Minimum age is 5. Everyone who participates should be able to swim and feel comfortable in the water.
What to Bring / Wear: Swimsuits are best. Bring a towel.
Gear Provided: Surfboard, rash guard, reef walkers.
Reservations: Advanced reservations required and we recommend booking this prior to arrival on Maui. This event is "RESERVE NOW PAY LATER"; we need a credit card on file to finalize your reservation but we do not charge you for this reservation until a few days before the beginning of your vacation!
Minimum Notice for Cancellations / Changes: At least 48 hours before the start of the event.
---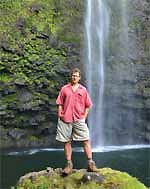 Kevin's Activity Tips:
Learning to surf is a LOT easier than most people think. While it isn't particularly difficult to learn, it isn't intuitive at all. Some people just go out and rent surfboards and try to teach themselves … trial and error is a lousy way to learn to surf. There are important tricks about balancing your body and particular techniques to get up on your feet …that you aren't likely to figure out on your own. Take a lesson… and you will catch more waves!
Beginners learn on a "soft-top" longboard … it is a forgiving and stable platform on which to ride your first waves. Rash guards are worn to protect your skin from the surface of the board … and reef walkers are special shoes that are designed to protect your feet from sharp coral and sea urchins.
I have seen students with other schools who spent most of their time watching their instructor surf! Don't let this happen to you … book a surf lesson professional instructors who are there to help you learn ... not there just to catch a few waves while you pay to watch them surf!
Get out there and catch some waves!