Blue Water Rafting
---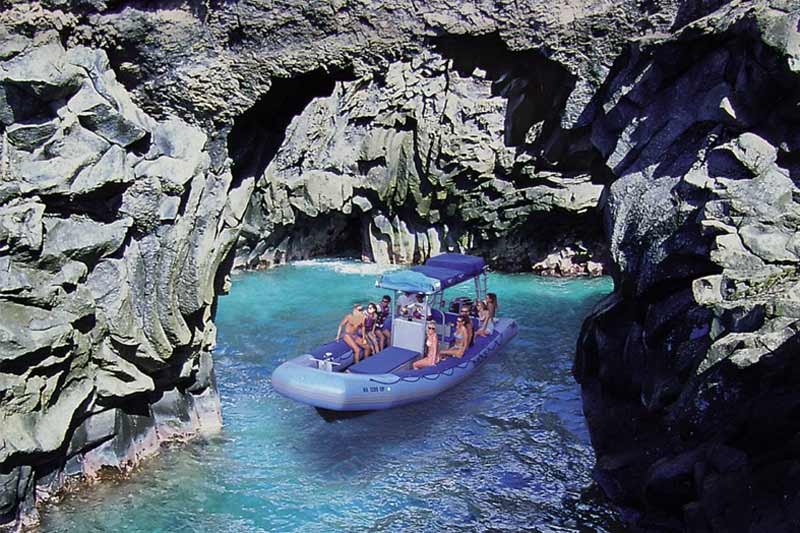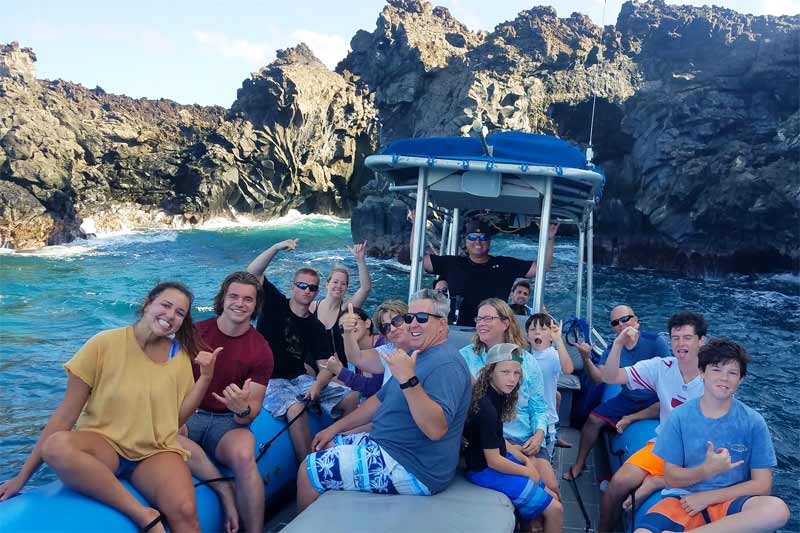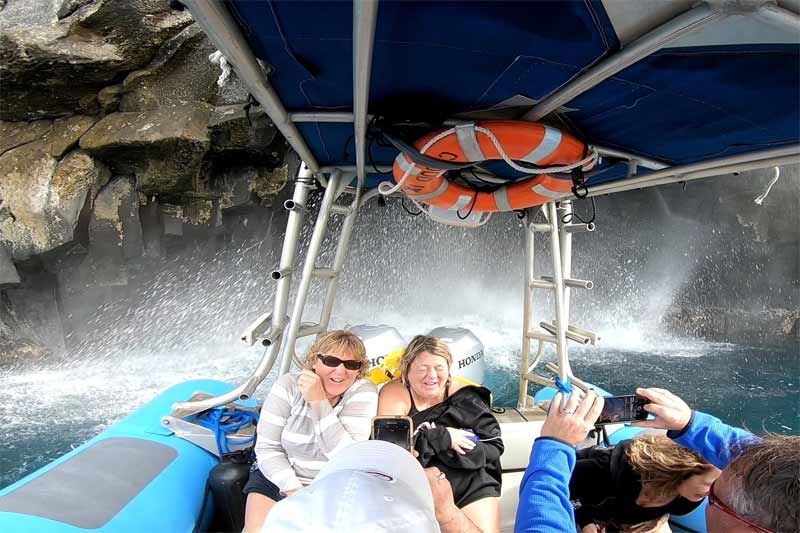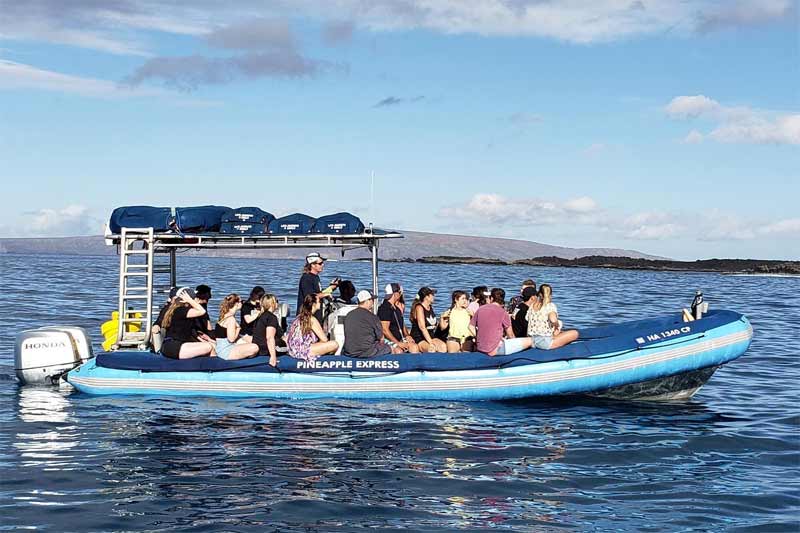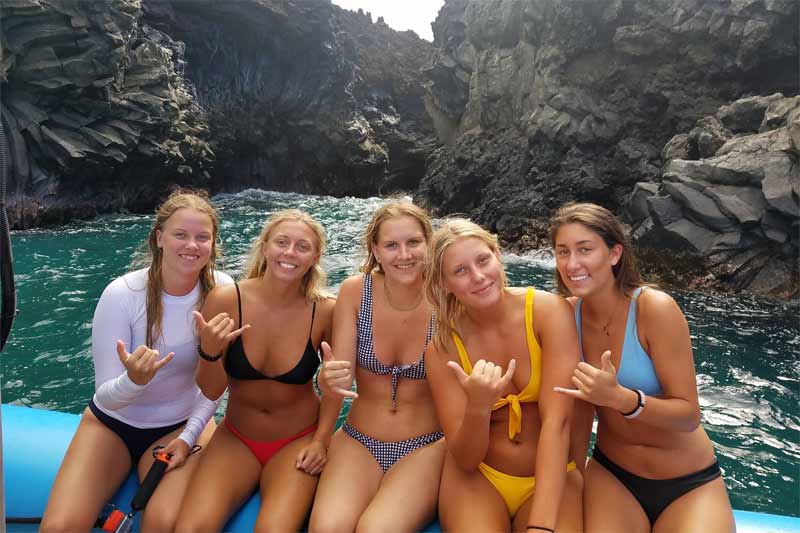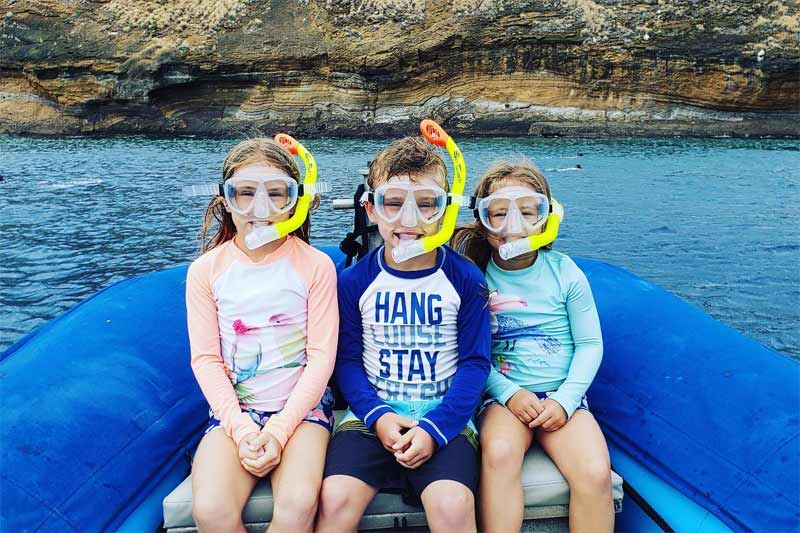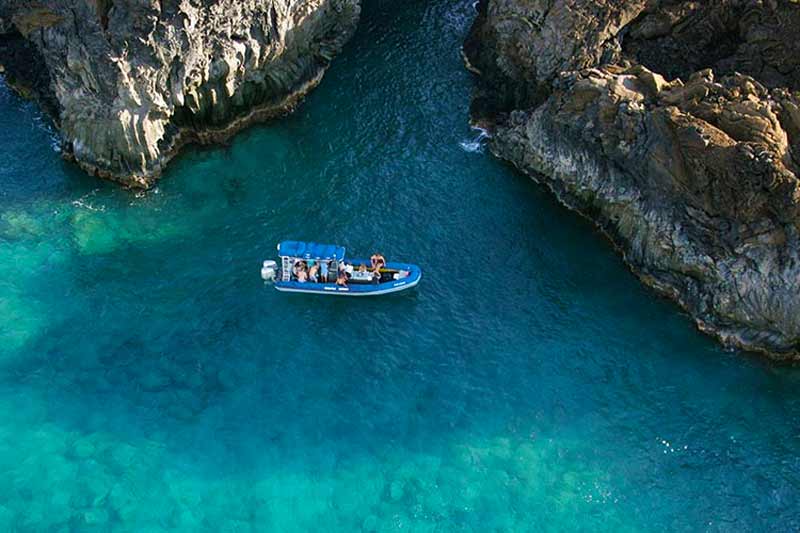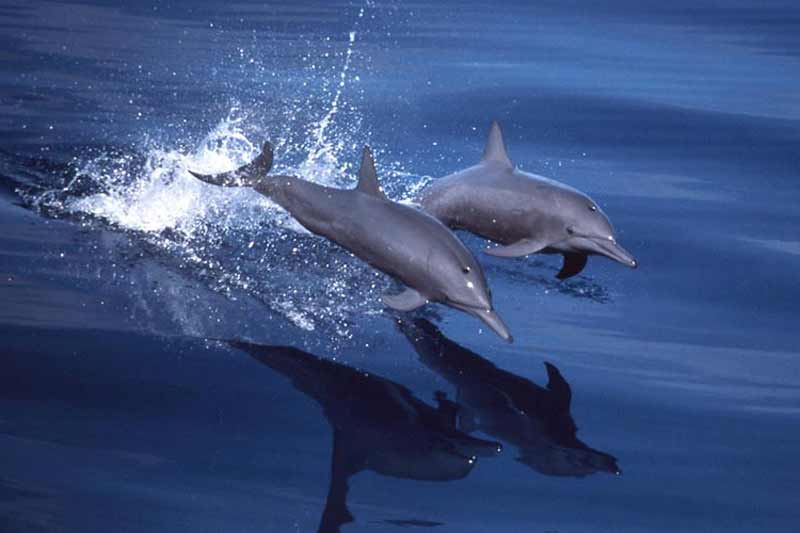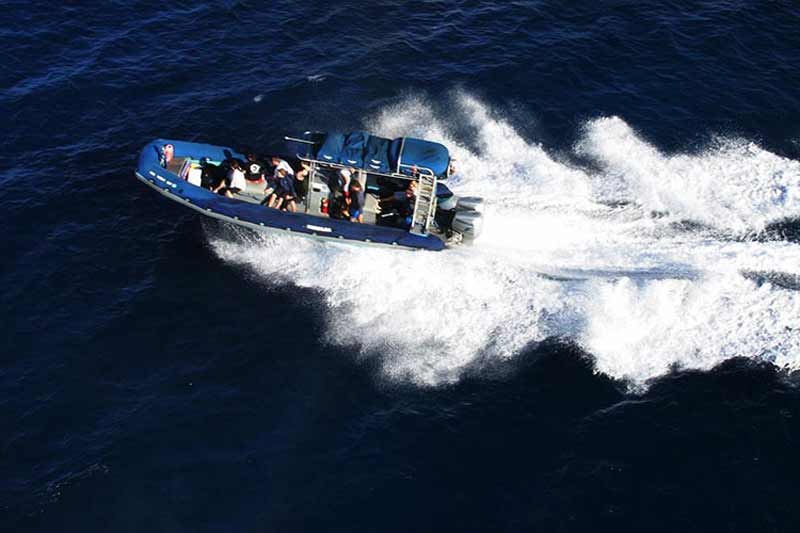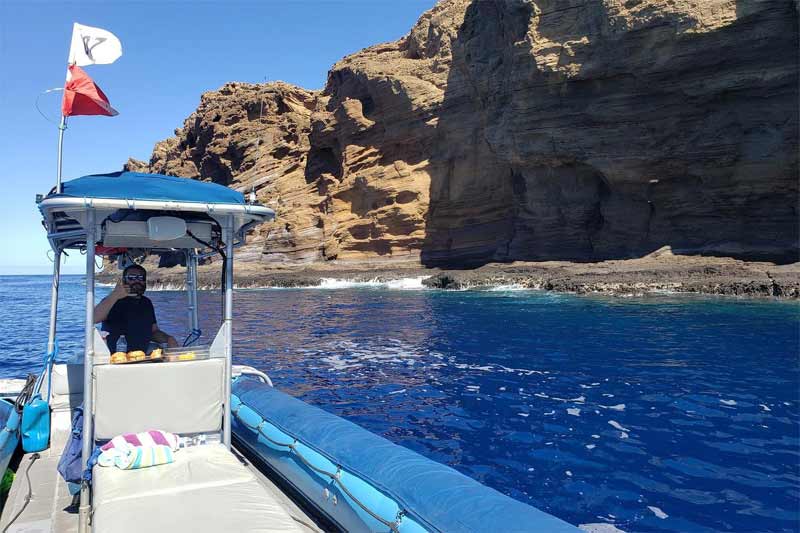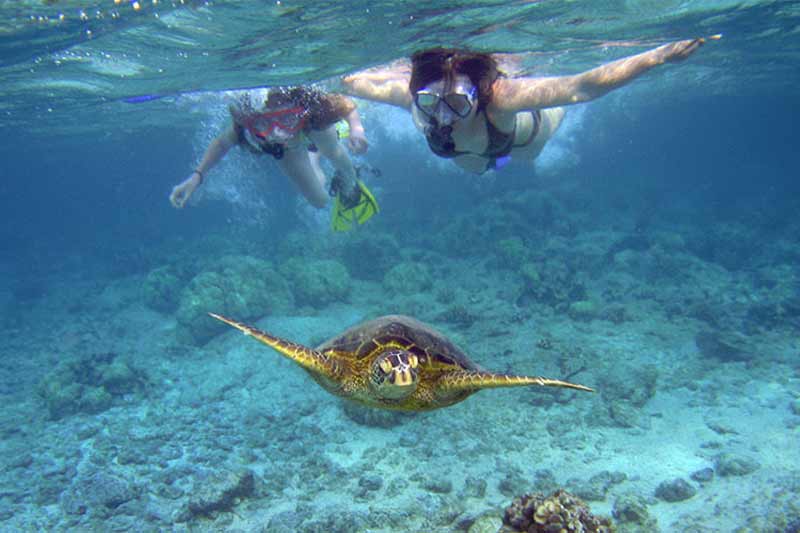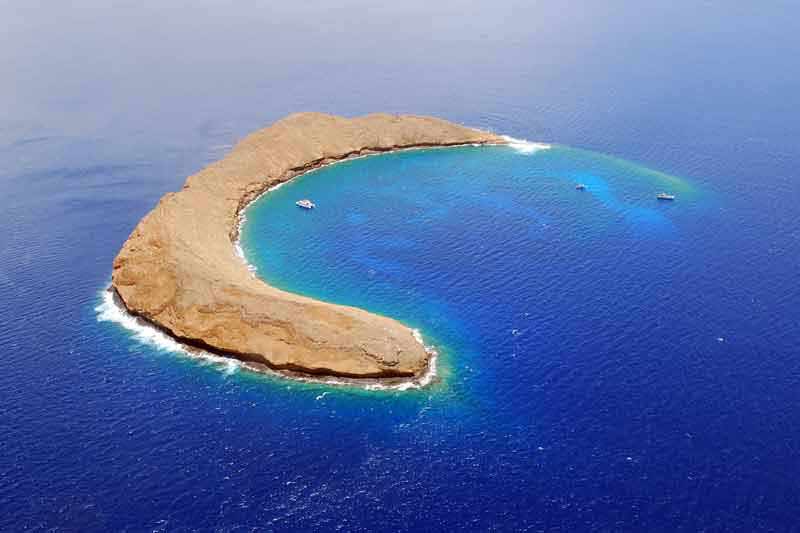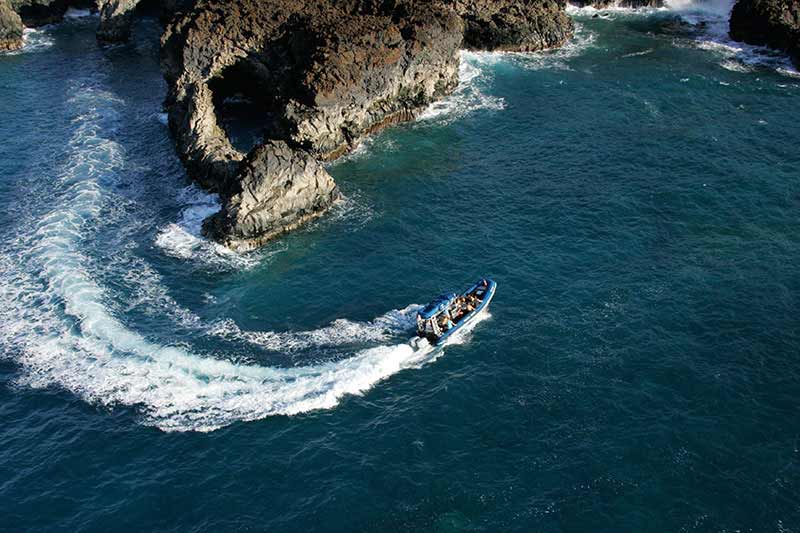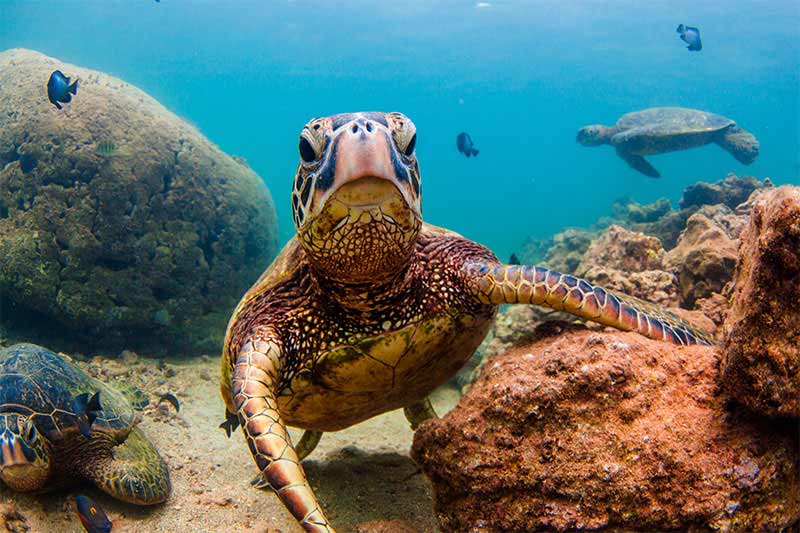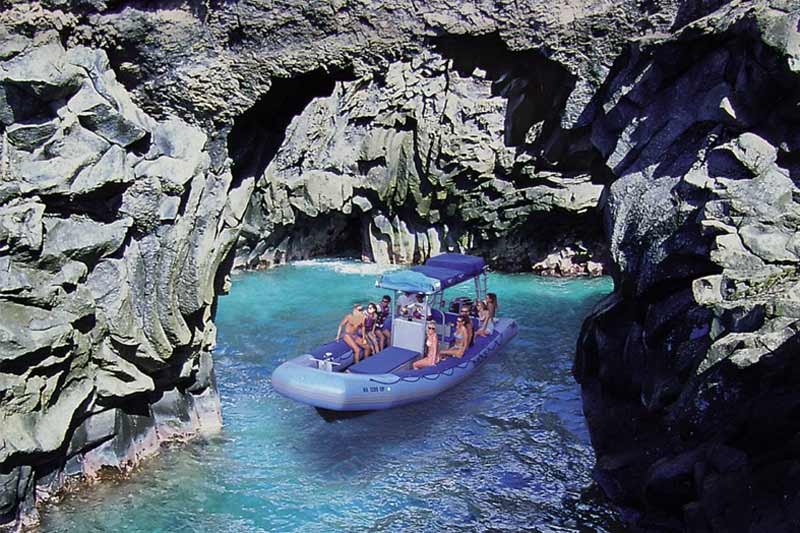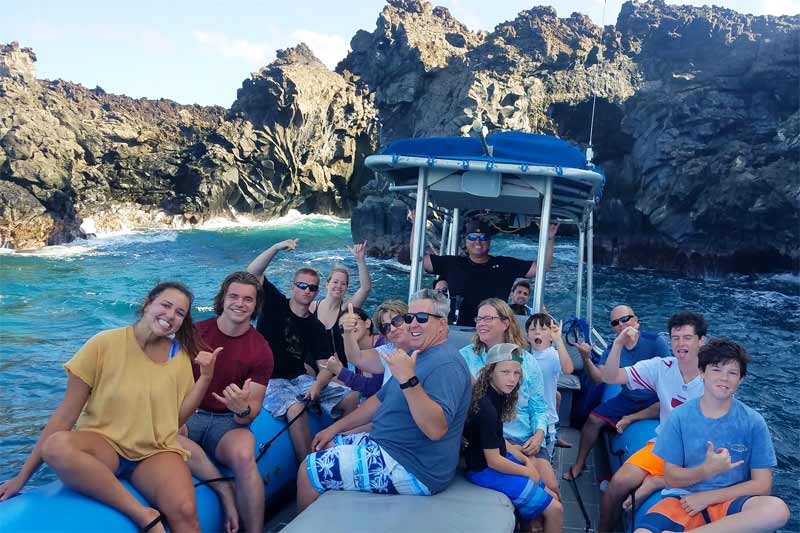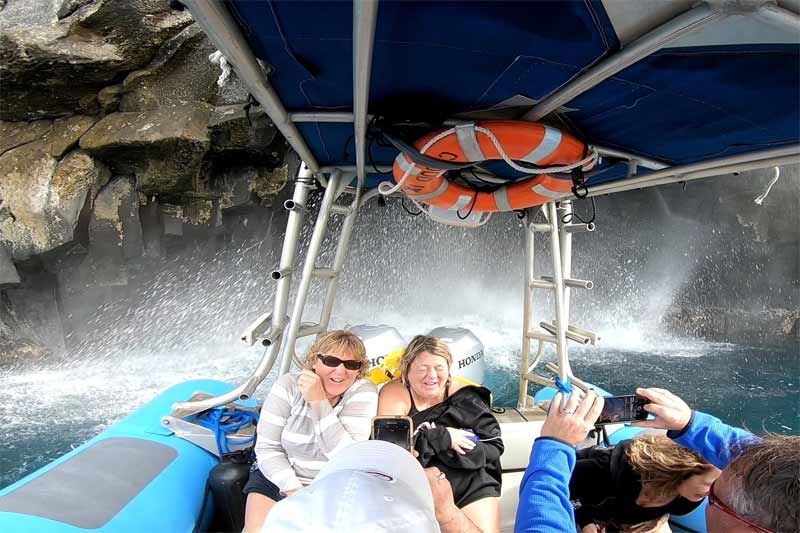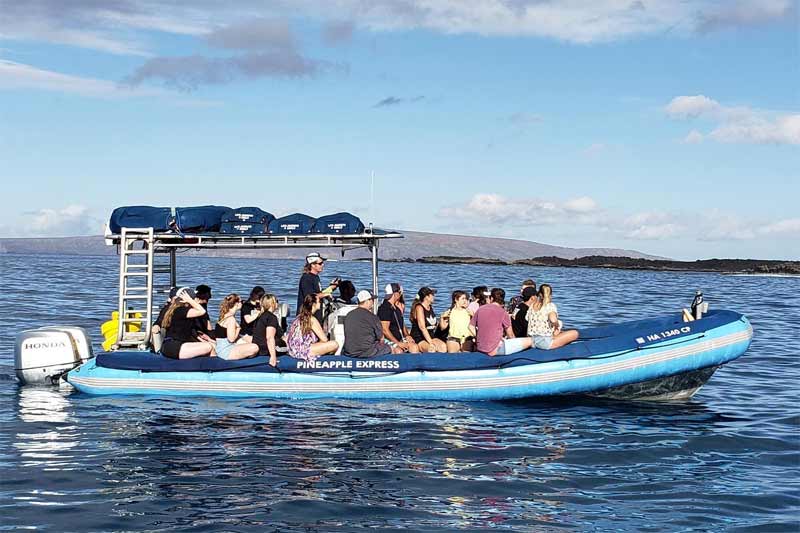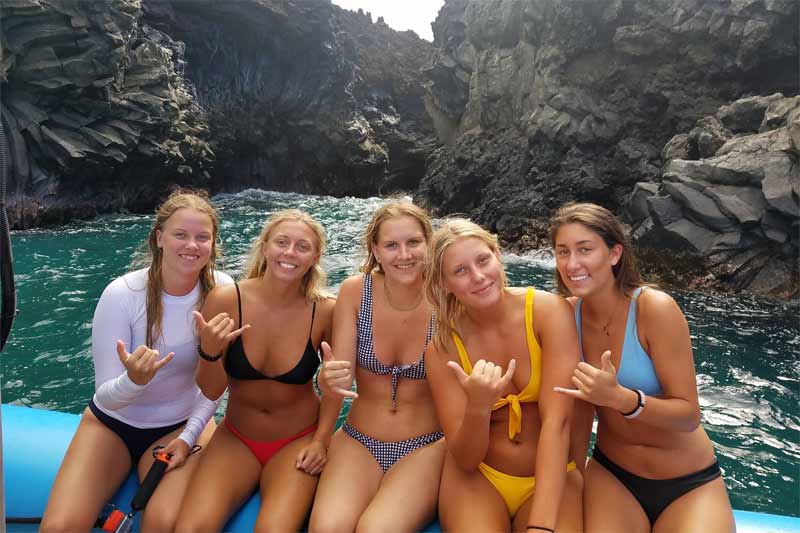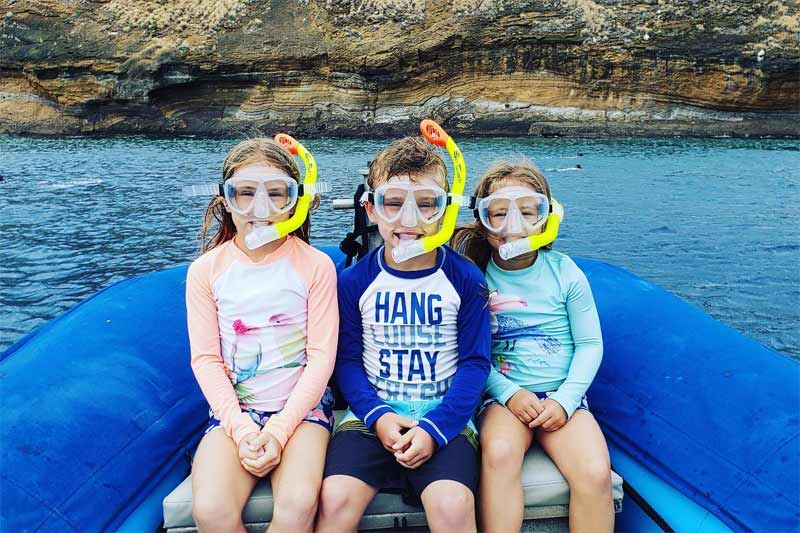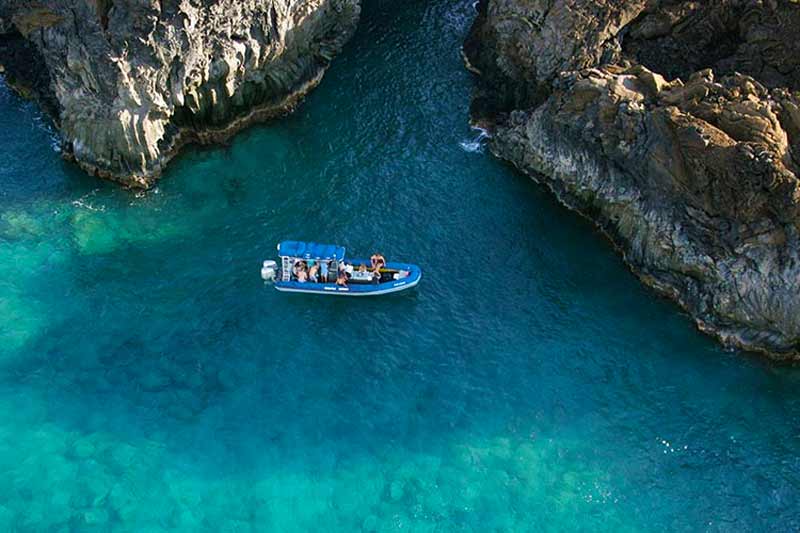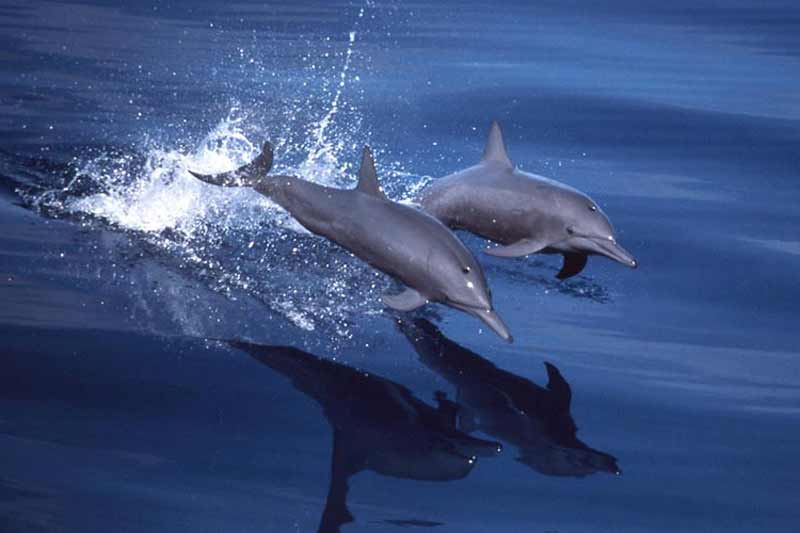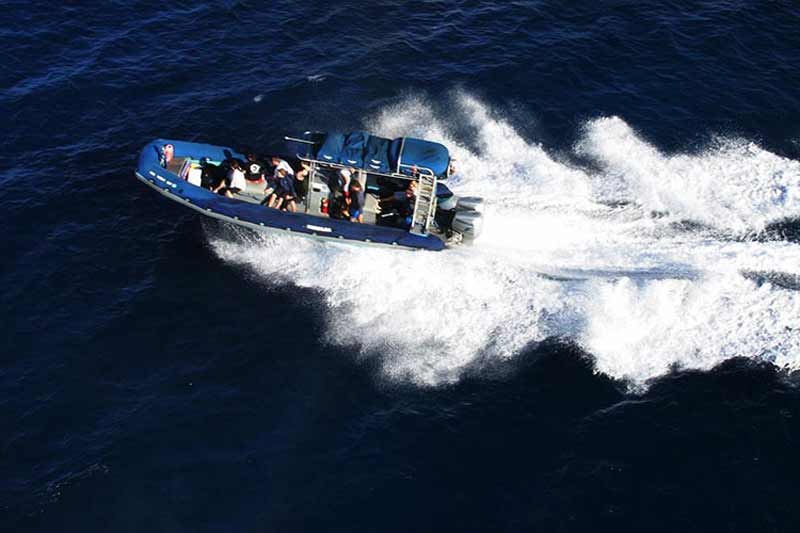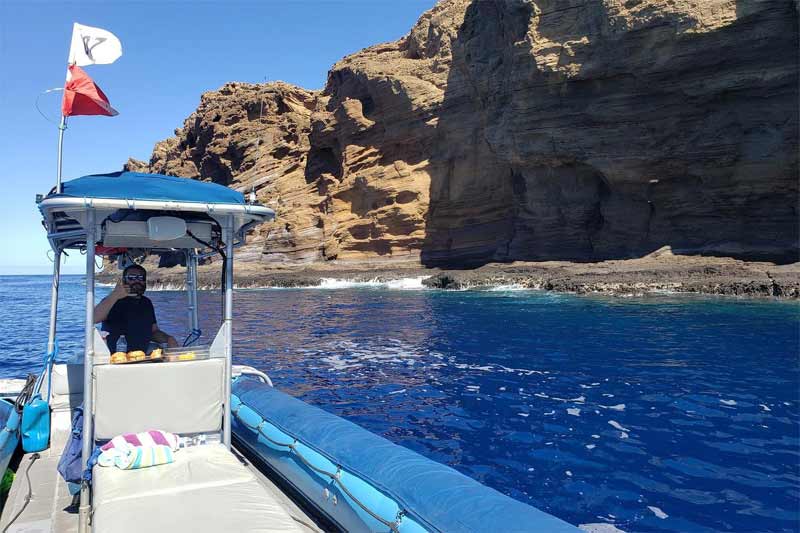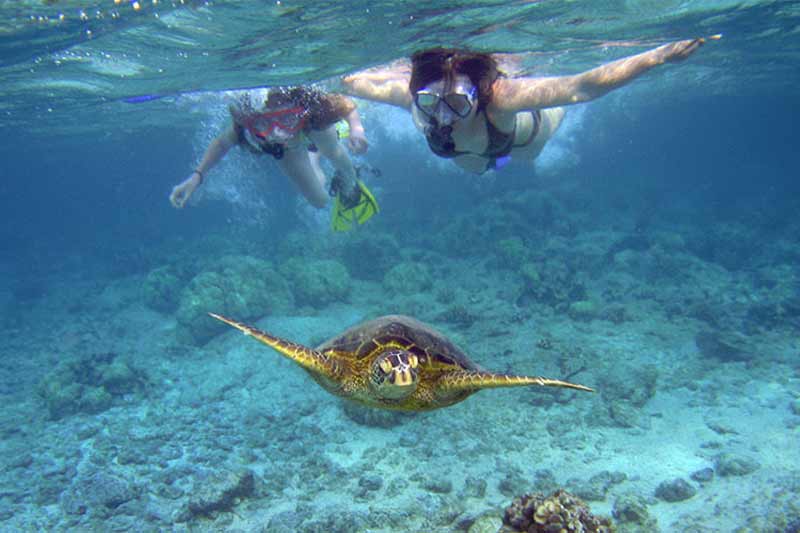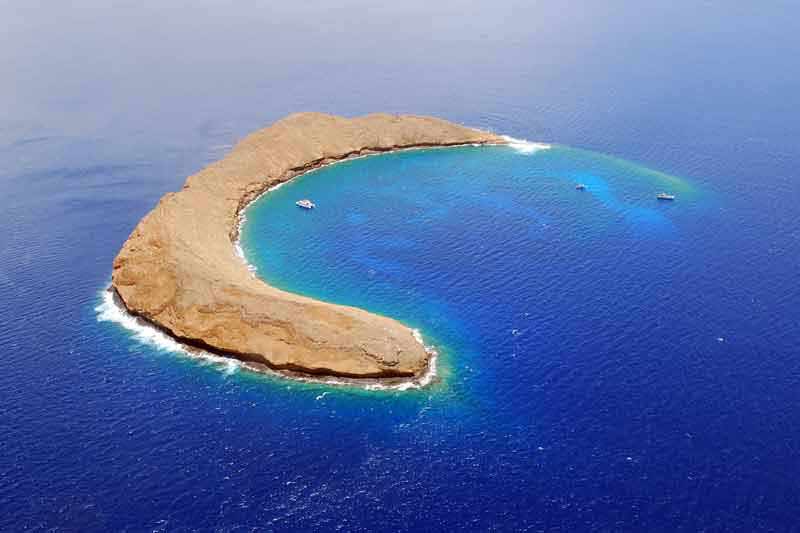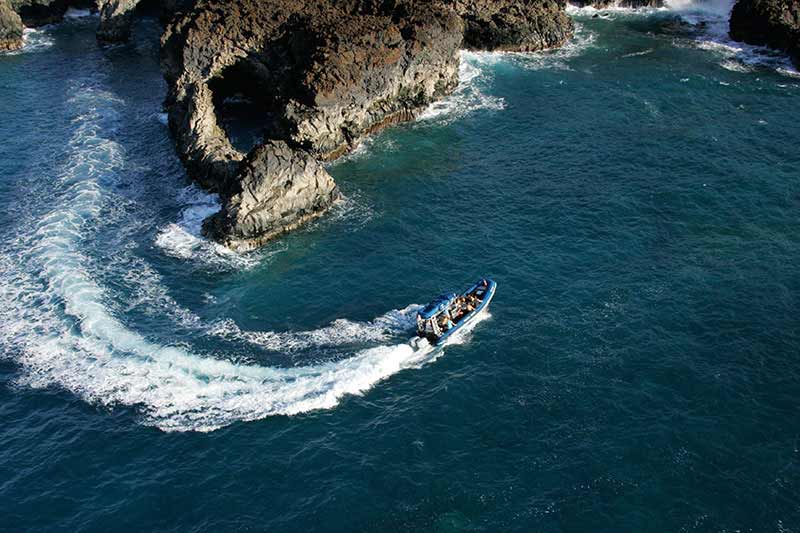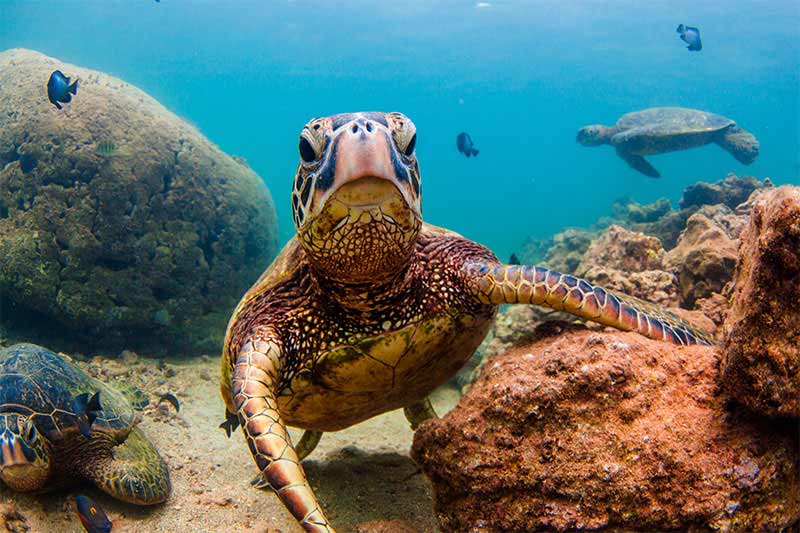 ---
Highlights
Adventurous Zodiac Rafting Excursions
Excellent "drift snorkeling" at multiple Molokini locations
Departure from Kihei Boat Ramp
Minimum age is 4 on their tours
---
Description
Blue Water Rafting offers a great alternative to people who are staying in a resort at Wailea, Makena, or one of the South Kihei condo properties as they depart from the Kihei Boat Ramp. They offer a variety of different tour itineraries, and all but one of them includes Molokini crater. These tours are operated on a 24 passenger zodiac raft; their tours are exciting and fun for the adventure-seeker! All tours include premium snorkel gear.
---
Options
Molokini and Kanaio Coast - 5.5 Hours
Their signature trip … explore the sea caves and lava arches of Maui's remote and rugged Kanaio Coast, which lies miles beyond the end of the road at La Perouse Bay. Discover secret coves and amazing lava rock formations formed during Maui's last eruptive period several hundred years ago. Dolphins are frequently seen in this area, and on rare occasions snorkeling with them is possible. Next stop is Molokini crater, and a variety of snorkeling opportunities there, including a long snorkel inside the crater, a drift snorkel over "reef's end", and a brief but memorable snorkel along the abyss that is Molokini's back wall on the outside of the crater! Deli lunch and beverages included.
Schedule: Daily at 7am
5.5 Hour Molokini / Kanaio Coast Rate (BWR1)
$203.23 per Adult, $170.97 per Child (4-12) (Hawaii sales tax included)
---
Kanaio Coast Snorkel - 4 Hours
For those who have been to Molokini but haven't seen the rugged Kanaio Coast, this tour offers the chance to go where few other tours dare! This is the same tour as above without the stops at Molokini. Deli lunch and beverages included.
Schedule: Daily at 7am
4 Hour Kanaio Coast Rate (BWR2)
$181.72 per Adult, $149.46 per Child (4-12) (Hawaii sales tax included)
---
Molokini PLUS - 3 hours
This is the "beat the crowds" trip to Molokini Crater. Because this trip starts early and leaves from the Kihei boat ramp, they arrive at Molokini ahead of the "BIGGER BOATS". Snorkel at several different spots at Molokini, then on the way back to the boat ramp they stop at a South Maui coastline snorkel stop where Hawaiian green sea turtles are frequently seen. Deli lunch and beverages included.
Schedule: Daily at 7am
3 Hour Molokini Plus Rate (BWR7)
$160.22 per Adult, $127.96 per Child (4-12) (Hawaii sales tax included)
---
Molokini Express - 2 hours
This is the quick way to see Molokini Crater. Because these rafts are so fast, it only takes them 15 minutes to zip out to Molokini from the Kihei small boat ramp. This tour offers the same Molokini snorkel opportunities as their 5.5 hour morning tour but without the trip along the Kanaio Coast … 15 minutes out and back and 90 minutes of quality snorkeling at Molokini.
Schedule: Daily at 10:30am
Molokini Express Rate (BWR3)
$129.03 per Adult, $96.77 per Child (4-12) (Hawaii sales tax included)
---
Molokini / Whale Watch Combo - 2.5 hours
One hour of snorkeling at Molokini Crater, plus an hour of watching Maui's winter residents, the majestic humpback whales.
Schedule: Monday, Wednesday, and Friday at 11:30am during whale season (from 1/15 through 4/15).
Snorkel Molokini / Whale Watch Rate (BWR4)
$139.78 per Adult, $118.28 per Child (4-12) (Hawaii sales tax included)
---
---
Details
Check In: At Kihei Small Boat ramp just south of Kamaole Beach Park III. Arrive 30 minutes prior to your tour time.
Vessel: 24 passenger zodiac-type rafts.
What to Wear: Wear swimsuits and bring a towel and sunscreen. We also recommend a light jacket.
Reservations: Advanced reservations required and we recommend booking this a month or more before your arrival. This event is "RESERVE NOW PAY LATER"; we need a credit card on file to finalize your reservation but we do not charge you for this reservation until a few days before the beginning of your vacation!
Minimum Notice for Cancellations / Changes: At least 48 hours before the start of the event. All tours go out rain or shine. Inclement weather conditions are usually temporary and rain gear is provided. Cancellations due to weather are extremely uncommon and all parties are instructed to appear at the boat ramp no matter what the weather seems to them.
Restrictions: No pregnant women, elderly or fragile people, or those with back or neck problems. Minimum age is 4.
---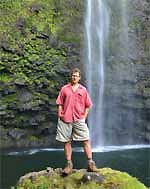 Kevin's Activity Tips:
Blue Water Rafting is a great choice for the adventure seeker, especially ones who are staying in Kihei and Wailea ... these rafts are small enough to enter some of the sea caves and lava arches along the Kanaio Coast (when the ocean swells permit). But you do need to be aware that high adventure also means low creature comforts. There is no rest room on board ... when you have to go ... then you have to jump in the water. Blue Water Rafting has a saying ... "NO WIMPS." If you are one, they really prefer you to go on someone else's boat. From experience we can tell you that these guys really are die hards. They will provide you with a thrilling ocean experience, and that means going out in a variety of ocean and weather conditions. You will get wet on their tours ... even on an otherwise dry sunny day. This is a bouncy ride and you will experience open ocean conditions that are much rougher than what you'd find on a typical Molokini tour. By now you should be able to tell if this is the right tour for you ... or not.
Molokini as a snorkel destination is somewhat weather-dependent ... while all of these tours that advertise Molokini as a destination will make every effort to provide guests with the experience they seek, a few days a year the tours get diverted to an alternate snorkel spot. All snorkel destinations are ultimately the decision of the captain of the respective vessel and that decision is always made with the safety and comfort of the guests in mind.