About Us
---
---
Highlights
Local Hawaii-based agency specializing in tours and activities
20+ YEARS of assisting Hawaii visitors!
All staff are salaried travel professionals
No ticketing fees ... our service is completely free
No marketing GIMMICKS or timeshare presentations EVER!
---
Adventure In Hawaii.com is your personal connection to Hawaii before you arrive in the islands. We have been serving the tour and activity reservation needs of travelers to Hawaii for over 20 years! During those years we have assisted hundreds of thousands of happy vacationers to the islands. Our service makes it easy for you to make advanced reservations for the tours and activities that you know you'd like to do, and when you plan ahead you will spend more time enjoying your vacation and less time sitting in your hotel room reading brochures.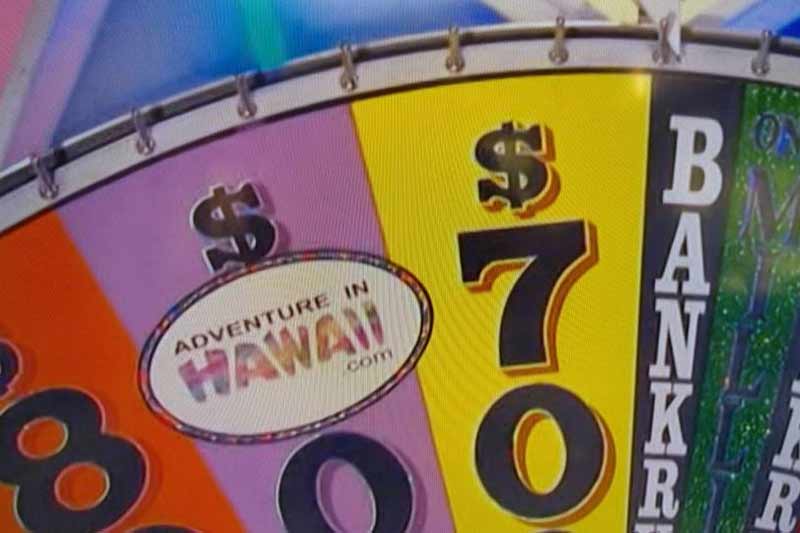 Our website was once a featured space on Wheel of Fortune!
Our growth and our success over the last 20+ years is based upon several key principles that set us apart from other agencies.
1. We really care about your vacation experience. We want you to go on the tours that are right for you. We are the kind of people who lose sleep in the middle of the night in the rare case where something has gone wrong in a client's itinerary. We do everything we can to assure that your reservations are handled timely and accurately. We send out detailed email confirmations for your events so you have all the details in writing. It doesn't happen often, but when we do make a mistake, we promptly fix it.
2. We really live in Hawaii. Our staff are all long-term Hawaii residents and are salaried travel professionals and we are the only agency that we know of that takes this approach. Believe it or not, many Hawaii travel websites are actually located on the mainland. If you call them they may pretend they live in Hawaii, but try asking them to spell the name of the Hawaiian state fish (it's humuhumunukunukuapuaa). Or ask them the name of the mayor of Maui county. We know Hawaii because it is our home. Most activity companies pay their agents a commission on their sales, which means the person on the other end of the phone doesn't get paid unless they sell you something. When you talk to one of our agents you will get good advice from someone who is getting paid to help you and not getting paid to sell you something. Need to change a date on an existing tour? Need to change the number of people in your party? Our staff is 100% committed to customer service, and the initial sale is just one step in that process.
3. Every tour booking / itinerary is looked over by one of our staff. Why is this important? You would be surprised at the number of bookings we catch that are made online that need some form of human touch to correct. Sometimes a credit card number or expiration date was misentered. Other times the date that someone orders a tour doesn't match with the date that they said they were arriving in Hawaii. If you reserve a tour on one of those meta-verse travel sites where computers just talk to other computers there is no one there to PERSONALLY CARE if you are booked for the wrong date. Sometimes guests will order a tour for the wrong island. If someone tells us they want to do a snorkel trip that departs from a harbor on Maui but the hotel where they are staying is on Oahu ... guess what? They are going to get a phonecall or text message from us to fix the problem. Not only does this save a client from paying for a tour they aren't able to do, it also saves them the disappointment of not being able to do the event because they discovered their error too late!
4. We don't charge for our services … we put our local knowledge to work for you for free. We have no ticketing fees or service charges tacked onto the cost of your tour. It never costs you more to make your reservations with us, and in many cases we have discounted rates that will save you money compared to the cost of buying the same tour from a hotel concierge or cruise ship desk. The operating cost of our office is funded by the tour operators who value the service we provide to them and to you.
5. We are responsive to phone, email, and text message inquiries. If you call and hit our voicemail it doesn't mean we aren't here to help. It means that the most efficient way to help you is by telling us exactly what your request is ... we will research and contact you promptly with an answer. In most cases if you reach out to us during normal business hours of 6am to 6pm we respond within MINUTES. We have found lately that the most efficient way to contact and follow up is via text message. You can SMS us at 808-876-7777 and we will respond promptly during business hours, and sometimes after business hours as well ... depending on the urgency of your request.
6. We do not promote timeshare sales in any way. Our only goal is to help you have a good time on vacation. Many reservations services in Hawaii have an ulterior motive … they want to sign you up for a timeshare "tour". They say "We'll give you half off on your snorkel trip if you go to our short 90 minute vacation ownership presentation." Five hours later your half-off snorkel tickets don't seem like a very good value after wasting your precious vacation time in a high pressure sales pitch. And if you are gullible enough to buy into their program, you could be paying for those cheap snorkel tickets for the rest of your life! Timeshare sales and promotions are big business in Hawaii … but IT ISN'T OUR BUSINESS! We have nothing to do with it. We want to help you plan the things YOU want to do on vacation; we would never try to talk you into doing something that you don't want to do. We think that's awful. Actually, we KNOW that it's awful.
We look forward to helping you plan the details of your next vacation to Hawaii! And remember ...if you want to SEE it ALL ... and DO it ALL ... you have to PLAN it NOW! Many tours and activities sell out weeks in advance!
---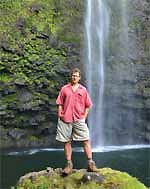 Kevin's Activity Tips:
Almost every page on our website has a section at the bottom that looks like this. It's got activity tips that were personally written by me giving insight and advice regarding the tour(s) on that particular page. One of the advantages of reserving with our agency (as opposed to those big meta-verse "TRAVELEXPEDIAVIATOR" websites) is that you are working with a local Hawaii-based agency and we actually DO the tours that we sell! With those other "guys" you seldom actually deal with a real person. If you ask us what the weather is like in Hawaii we can look out the window and tell you. With them, in the unlikely event you ever DO talk with someone on the phone a better question to ask is "Have you ever BEEN to Hawaii?" Chances are they're in a call center someplace far away and have never even been to the USA! When it comes to Hawaii tours ... BUY LOCAL ... reserve with us!
On a personal note, I just want to express how much we value our relationships with both the tour operators we represent, and the guests who use our services to reserve their events. 2020 was a difficult year for all of us here in Hawaii. When COVID hit, our agency and all other related tourism businesses closed for the better part of a YEAR! We are grateful that we were able to weather the storm and restart our business once again in 2021. We had to "trim our sails" so to speak ... but we are thrilled to be back in business once again! We have fewer staff now, and we have to work harder than ever and work smarter than ever, but ... IT'S WORKING and we are HERE TO HELP. The biggest change is that in the "old days" when you called us you would usually hit a phone system greeting, and wait for a minute or two before your call was handled by the next available agent. Now we are finding that the most efficient use of YOUR time ... and the most efficient way for us to HELP YOU ... is that instead of being on hold and waiting to talk, we are asking our clients to leave a clear message with any question that they have and we will return your call promptly and have your answer already. We are also finding that the most efficient way for us to communicate is through SMS text messages to our local phone number of 808-876-7777. That's a pretty good phone number, isn't it? ;-)