MAUI LUAUS AND SHOWS
No vacation in Hawaii would be complete without attending a Hawaiian Luau ... we recommend reserving a date early in your vacation to help get you in the Hawaiian mood, and make reservations WELL IN ADVANCE of your arrival. We've got the luaus arranged here with the South Maui Luaus listed first and the West Maui Luaus listed second. In the summer of 2021 ALL LUAUS were selling out 5-6 weeks in advance so RESERVE YOUR SEATS NOW long before your arrival in Hawaii!
SUPPORT LAHAINA:

We are donating 20% of our profit from ALL FUTURE 2023 MAUI TOUR BOOKINGS to Lahaina fire relief efforts!!!
---
SOUTH MAUI LUAUS - WAILEA
WEST MAUI LUAUS - KAANAPALI
---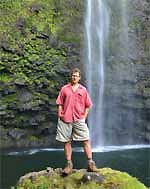 Kevin's Activity Tips:
The decision on which luau to attend for a first-time Maui visitor? Well, our first piece of advice is to attend a luau on the side of the island where you are staying. Maui's roads are pretty twisty, curvy, and not brightly lit at night, and maybe you don't want to be driving and navigating in the dark back to the other side of the island, especially after a few Mai Tais.
If you are in Kihei / Wailea / Makena do one of the Wailea luaus. They're both excellent, but I'd give the nod to the Grand Wailea for having food that is crossing the line into "fine dining" and the show is done by an excellent production company with an the best fire knife dance at the end.
For those staying on the West Side in Lahaina / Kaanapali / Kahana / Kapalua we'd certiainly go with either the Westin Wailele Luau or the Sheraton Kaanapali's Maui Nui Luau. The Westin has the better show in my opinion, but the Sheraton has THE best oceanview and proximity to the beach of any luau anywhere in Hawaii. The Sheraton is only done once or twice a week though right now, so tickets are tough to get.
If you are staying in one of the condos in Maalaea, tough call. You've got about the same drive going either way.
All the luaus made major adjustments to food service procedures and limiting capacity for social distancing as the islands reopened to tourism following Covid. Because capacity was so limited the luau prices really jumped ... with less seats to sell they all needed to raise rates to provide the same level of service and quality of food and entertainment. We aren't sure what will happen here as capacity is increased as the pandemic completely ends. We'll see. In the meantime, be sure ot reserve WHATEVER luau you decide to attend WEEKS or even MONTHS ahead of your vacation.