Mendes Ranch Horseback Riding
SUPPORT LAHAINA:

We are donating 20% of our profit from ALL FUTURE 2023 MAUI TOUR BOOKINGS to Lahaina fire relief efforts!!!
---
Mendes Ranch Horseback Riding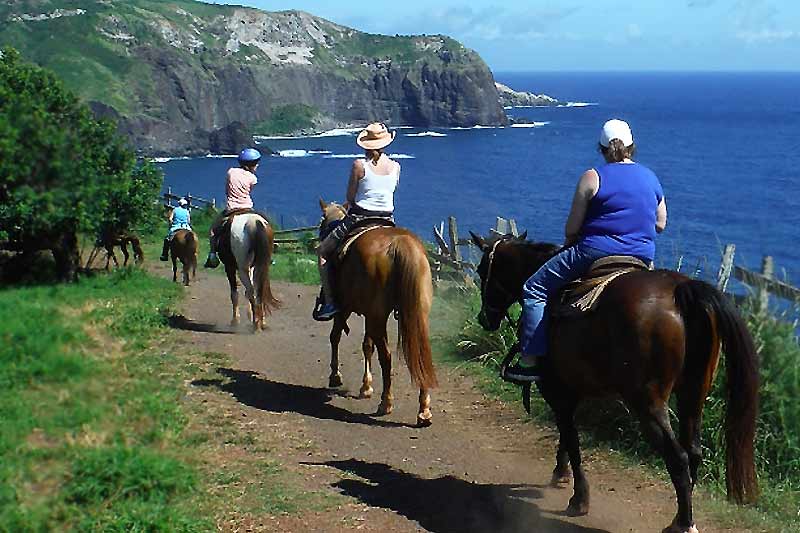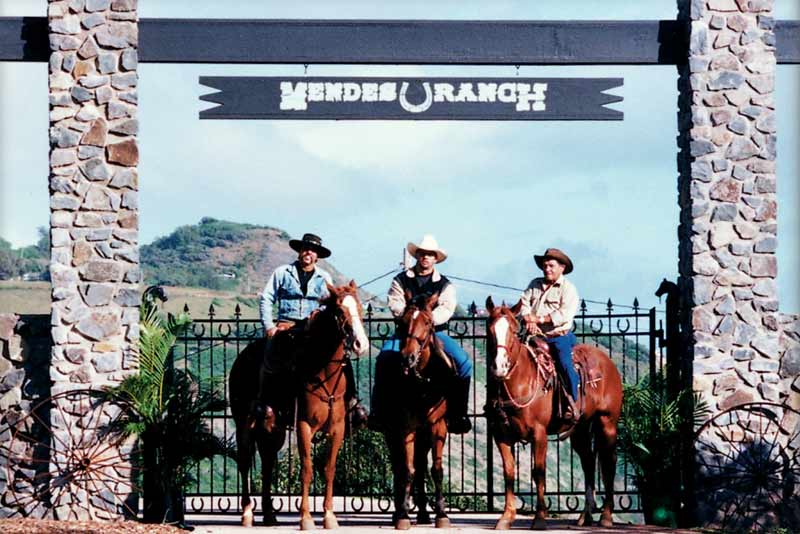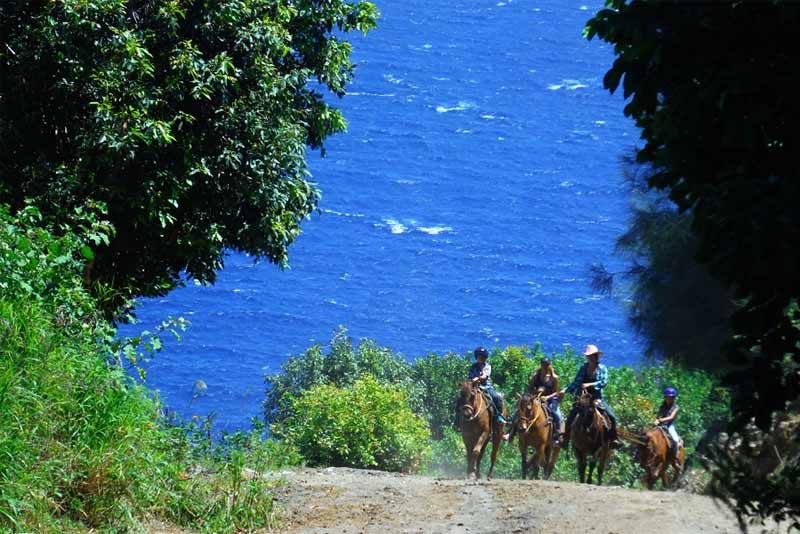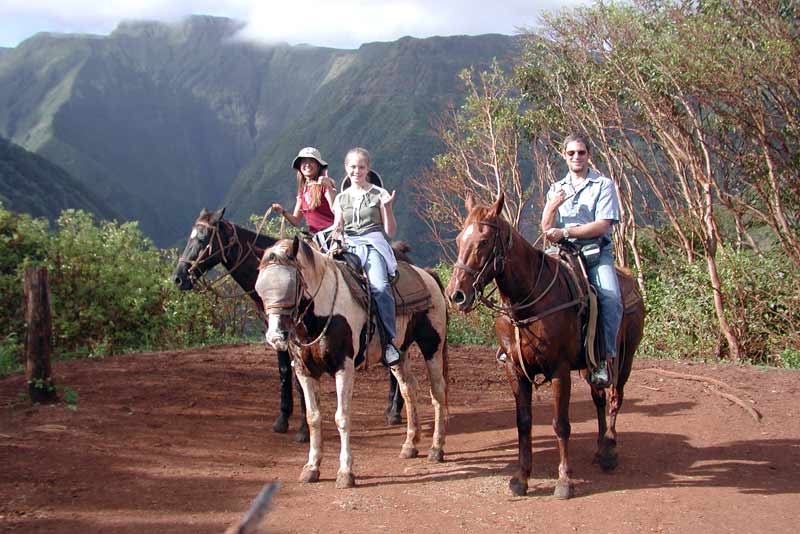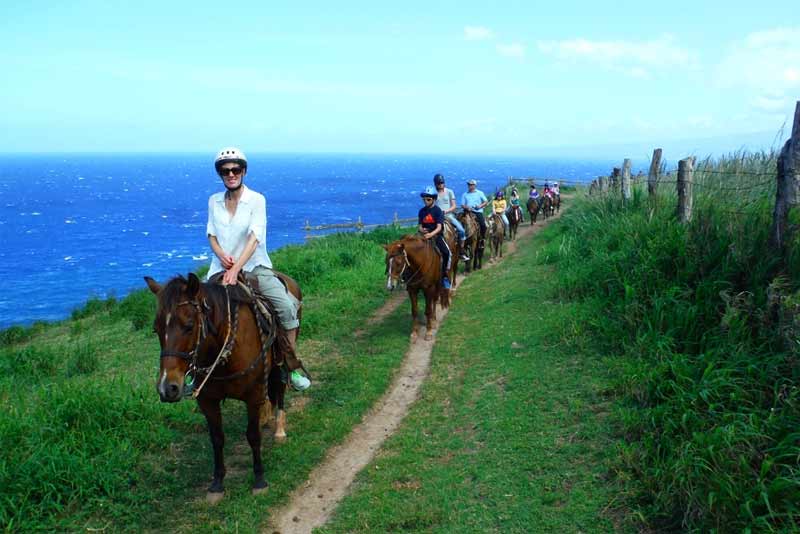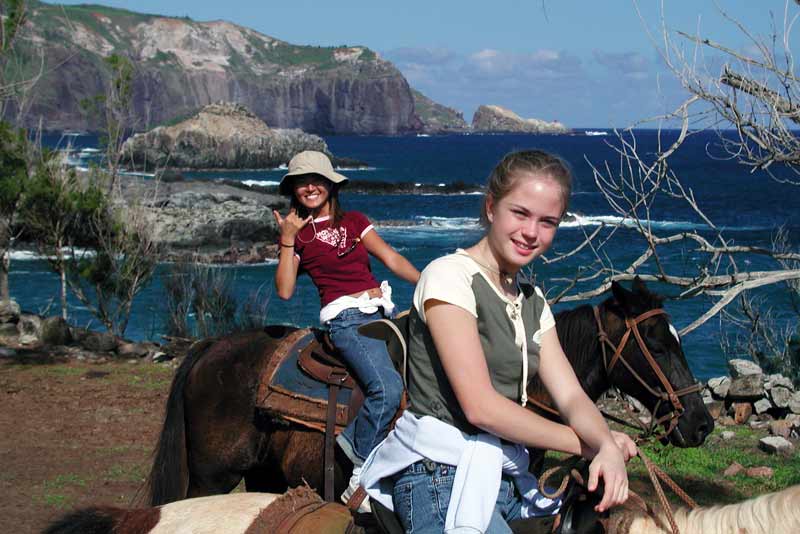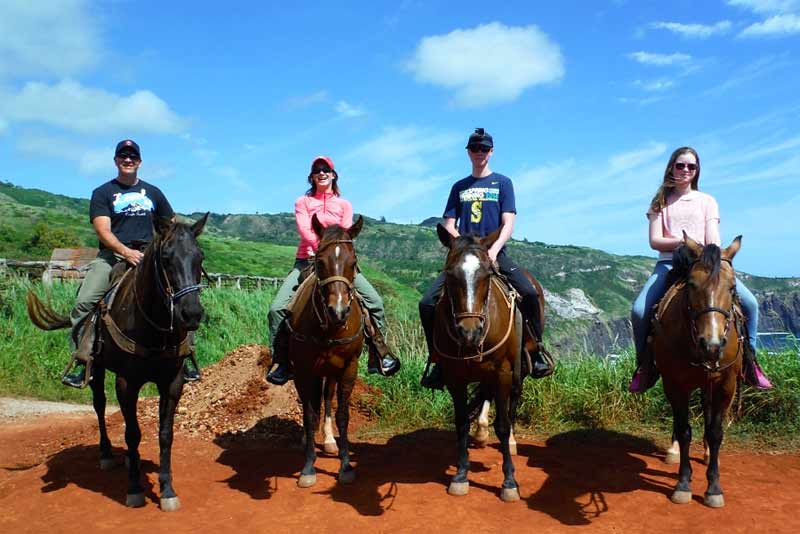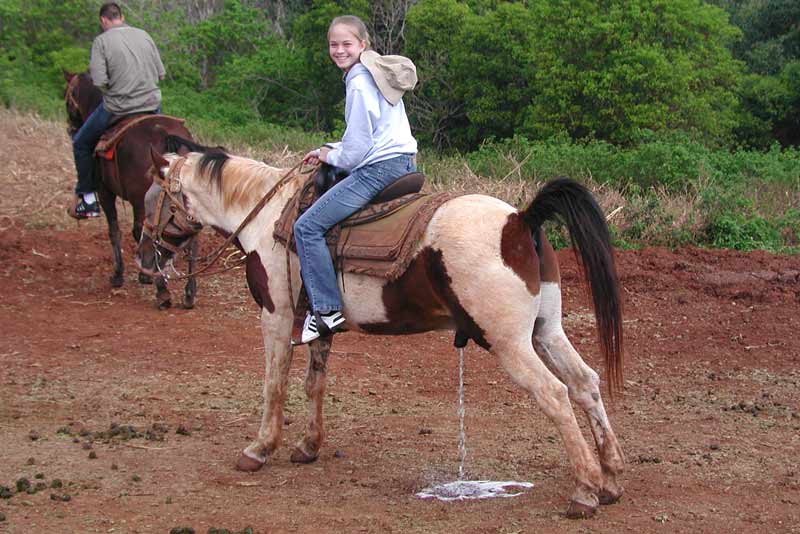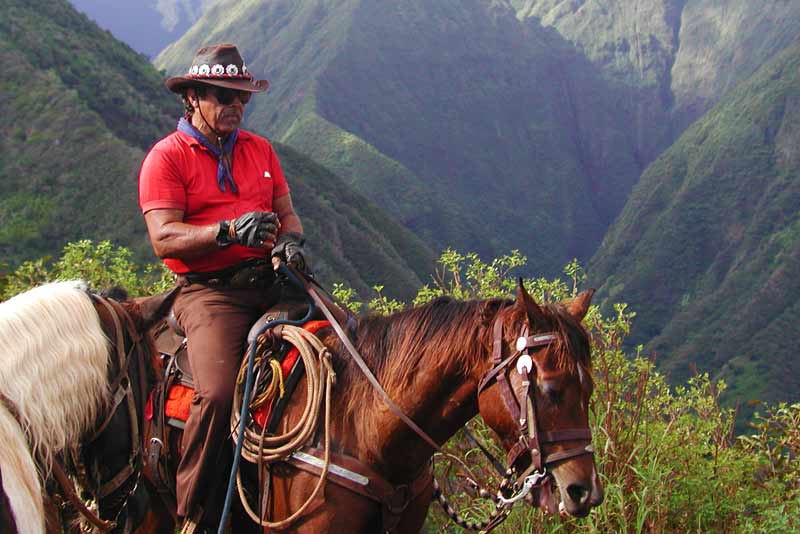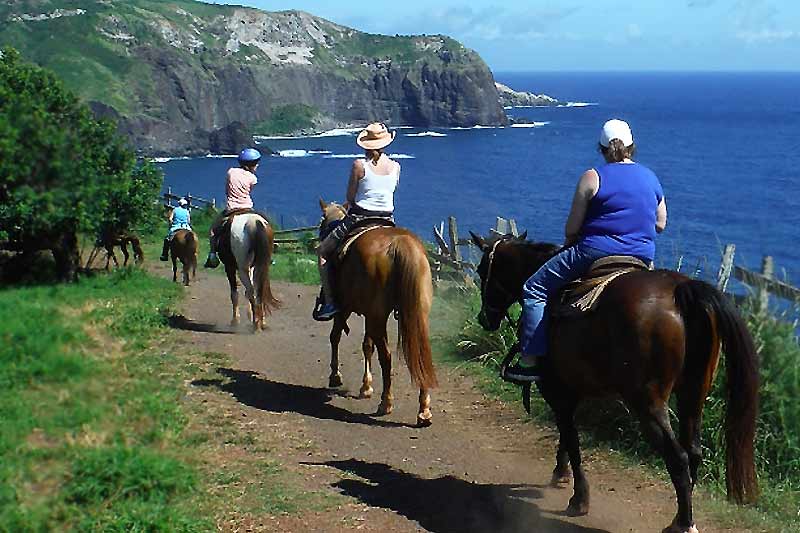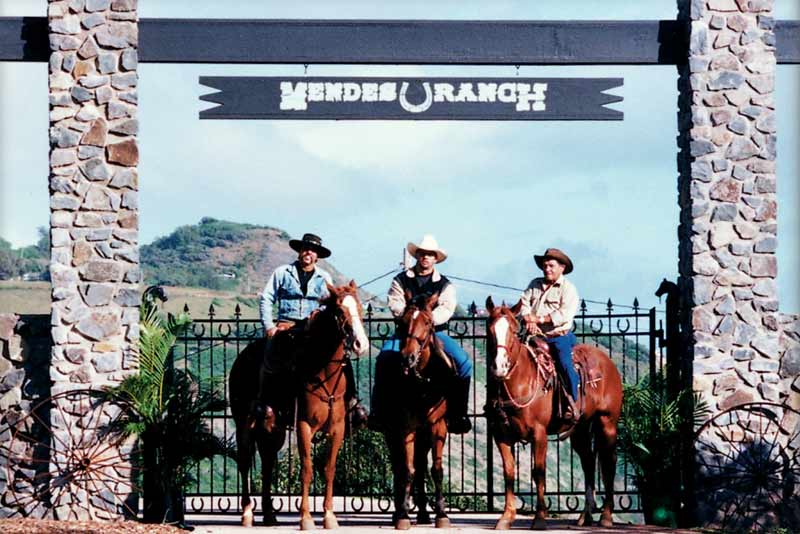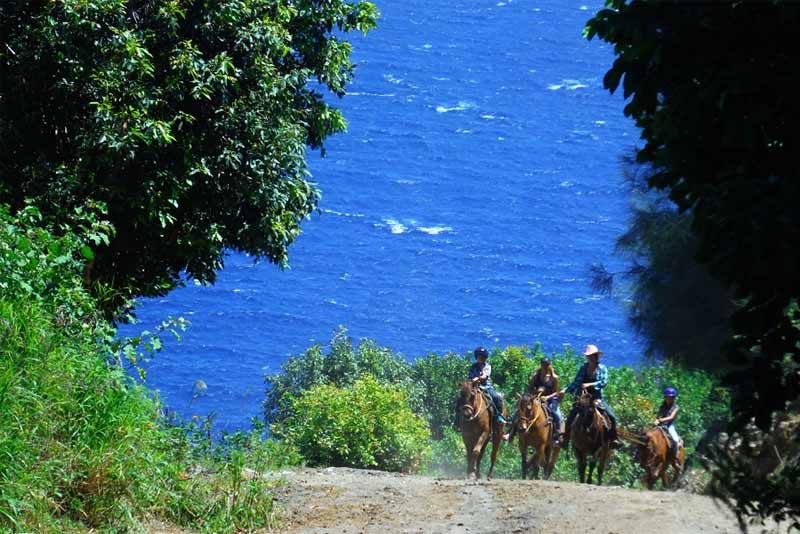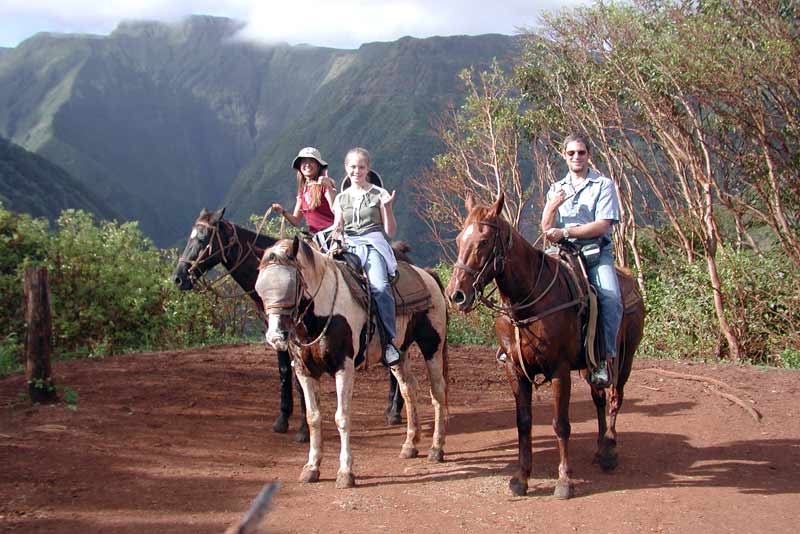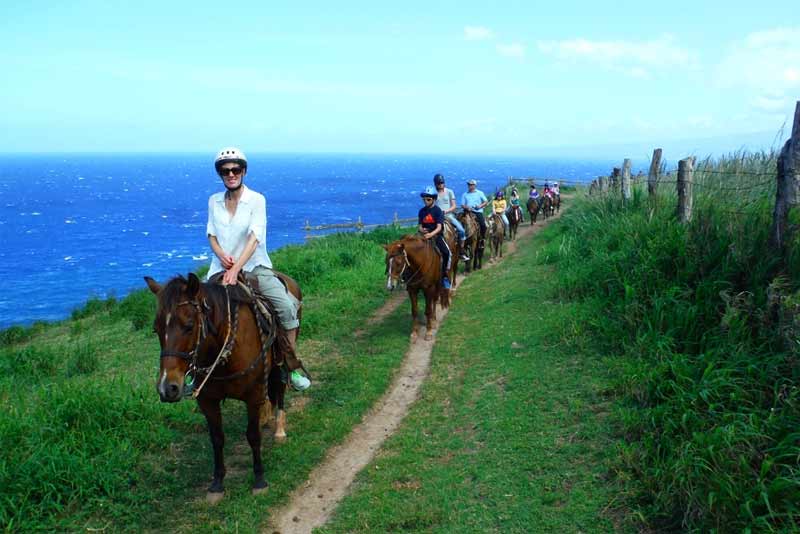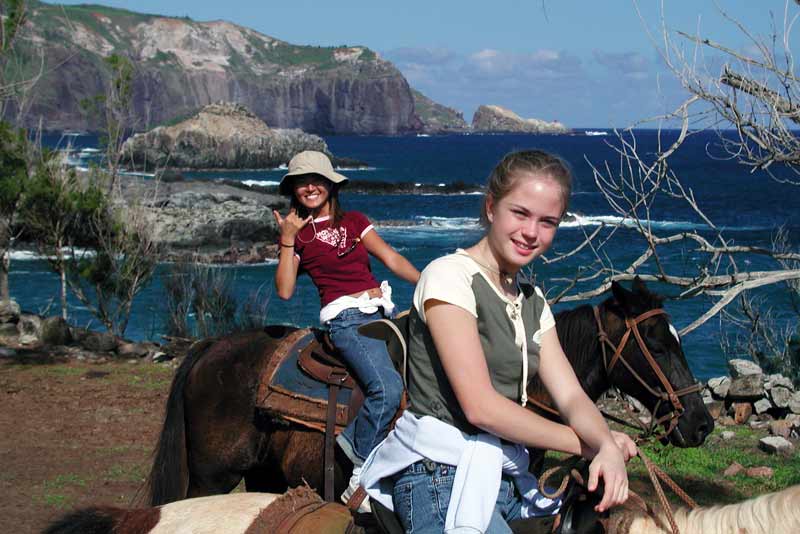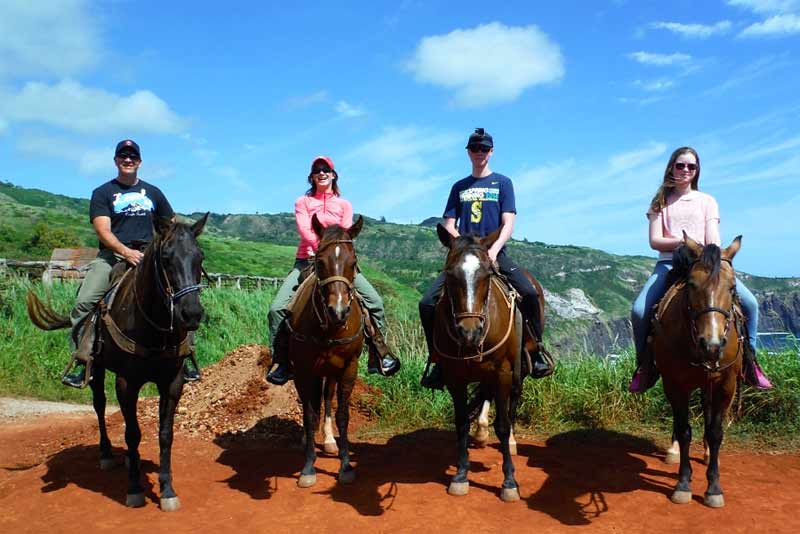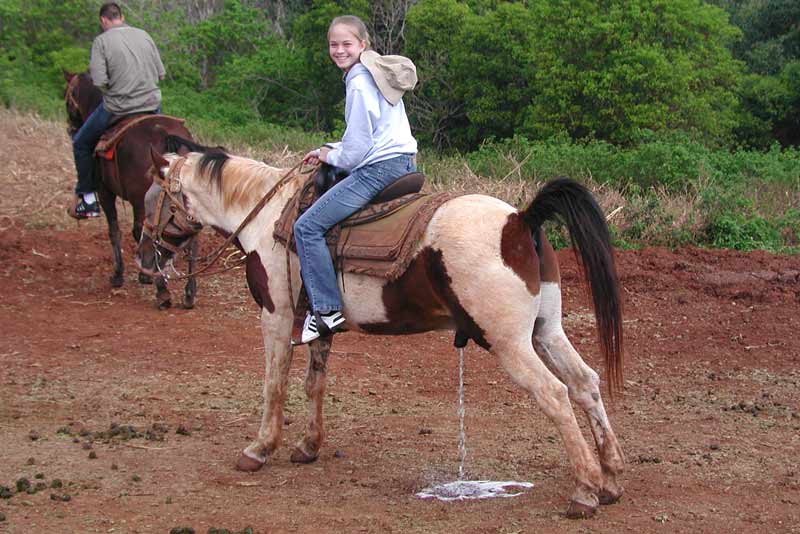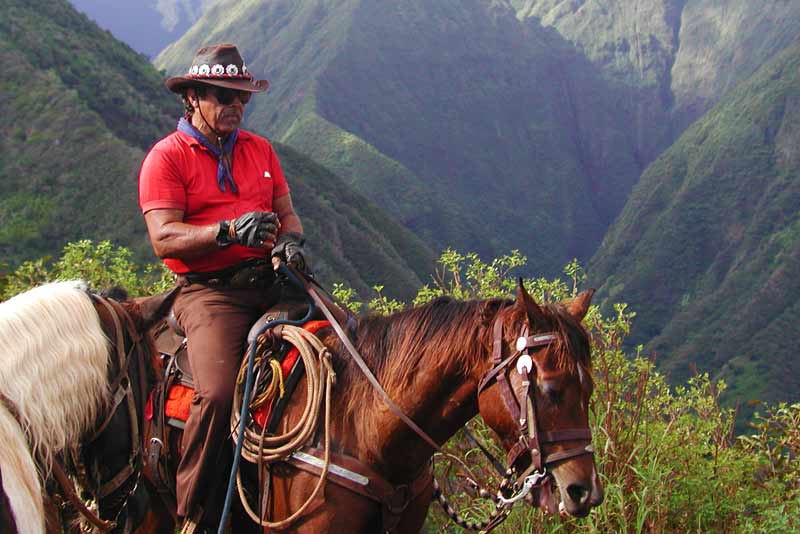 ---
Highlights
Trail rides on a working cattle ranch
Ride to overlook of distant waterfalls
Journey down to the ocean level
Minimum age 7 and maximum weight 230 pounds
---
Description
Journey into an actual working cattle ranch nestled in the heart of West Maui and ride the range. Descend upon crashing waves overlooking pristine shorelines. Mendes Ranch offers a morning and afternoon oceanfront trail ride. They will take you down to the edge of the scenic valley to the coastline. Before heading back up to the corral, you will have an opportunity to witness the breathtaking waters of the Pacific Ocean. The trail guides will take photos of you with the magnificent seascape in the background.
The Mendes Family has a long and storied history as members of Maui's PANIOLO (cowboy) community. From the moment you arrive on the Mendes Ranch, the feeling of ohana (family) is abundant and the views are astounding. A family owned and operated business, the original Mendes traveled to the island of Maui from the Azores Island, Portugal in 1886! The land where the ranch is now located was a homestead in the 1940's by Manuel Mendes, otherwise known as "Red", and his only son Ernest Mendes. These days Ernest's son Allan Mendes runs the ranch, and welcomes you to come out and ride the range!
---
Cost
Mendes Ranch AM Ride Rate (MEN1)
$180.00 per Rider (plus 4.1667% Hawaii sales tax)
---
Mendes Ranch PM Ride Rate (MEN2)
$180.00 per Rider (plus 4.1667% Hawaii sales tax)
---
Location
GPS Address: 3530 Kahekili Highway, Wailuku, HI 96793 (nile marker 7) Click to view map
---
Details
Schedule: Monday through Saturday at 9:00am and 12:30pm.
Check In: 30 minutes prior to tour time at Mendes Ranch, 7 miles northwest from the town of Wailuku.
Duration: Approximately 90 minutes
What to Wear and Bring: Long pants and closed toed shoes are required.
Reservations: Advanced reservations required and we recommend booking this a month or more before your arrival. This event is "RESERVE NOW PAY LATER"; we need a credit card on file to finalize your reservation but we do not charge you for this reservation until a few days before the beginning of your vacation!
Minimum Notice for Cancellations / Changes: At least 48 hours before the start of the event. All tours go out rain or shine.
Restrictions: Minimum age is 7, and maximum height is 6'3"
Maximum weight in pounds depends on rider height
6'0"-6'3" is 230
5'5"-5"6" is 180
5'11" is 220
5'3"-5'4" is 170
5'10" is 210
5'0"-5"2" is 160
5'9" is 200
4'11" is 150
5'7"-5'8" is 190
---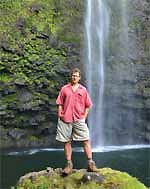 Kevin's Activity Tips:
Many people don't realize that Hawaii has a rich cowboy tradition and that ranching is big in the islands. The Hawaiian language even has a word for cowboy … "Paniolo." You'll tap into that history if you do a horseback ride on Maui. Because horseback riding takes place in small groups, reservations should be made well in advance of your arrival … we suggest three weeks as a minimum.
Mendes Ranch is the largest and most well-known horseback riding operation on Maui. They have stunning ocean views from their ranch which is nestled at the top of a 1,000 foot bluff along the north shore of the West Maui Mountains. You ride from the upper ranch down a gently sloping trail that leads all the way to the ocean and then back again. This ride has a slow enough pace for beginners who have never been on a horse before, but there are one or two places where the more experienced can canter for short distances. This ride scores well on scenery; less so for the actual horse experience as these horses seem to be in control of the rider and not the other way around. Overall it's a good experience, especially for beginners. Mendes Ranch recently changed the length of their rides from 2 hours to an hour and a half. They said that the 2 hour ride was taking 2 and a half hours, so they adjusted the ride to 90 minutes so that it now takes 2 hours … haha. I think it's safe to say the ride there will last between an hour and a half and two hours depending on the speed of the group.