Haleakala Sunset Tour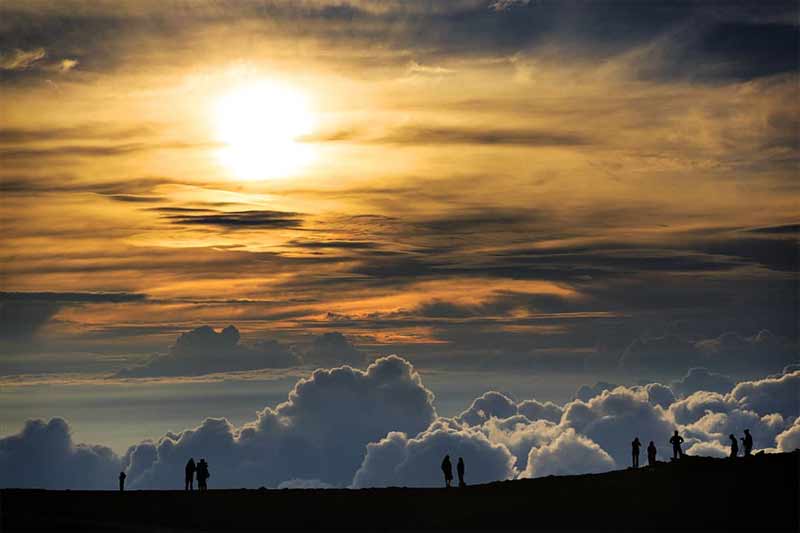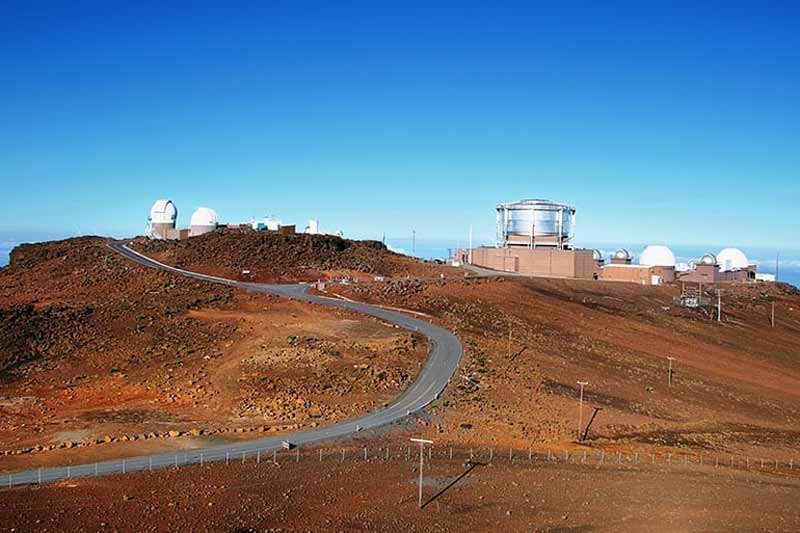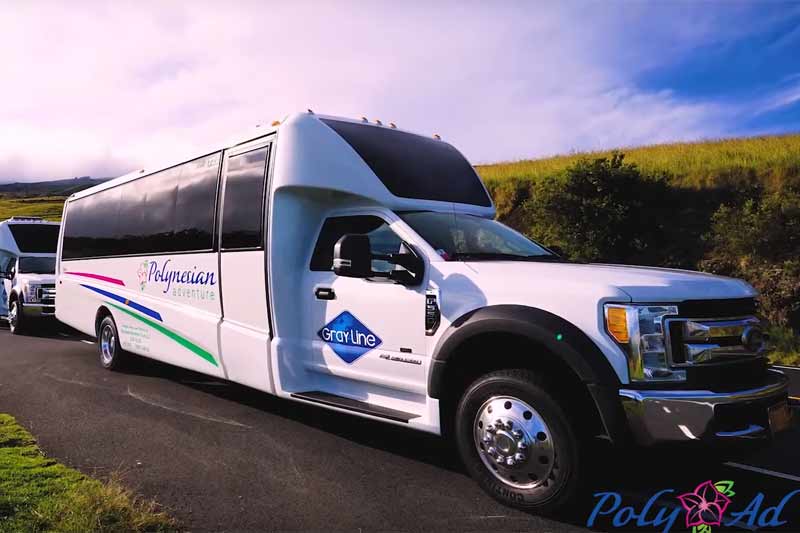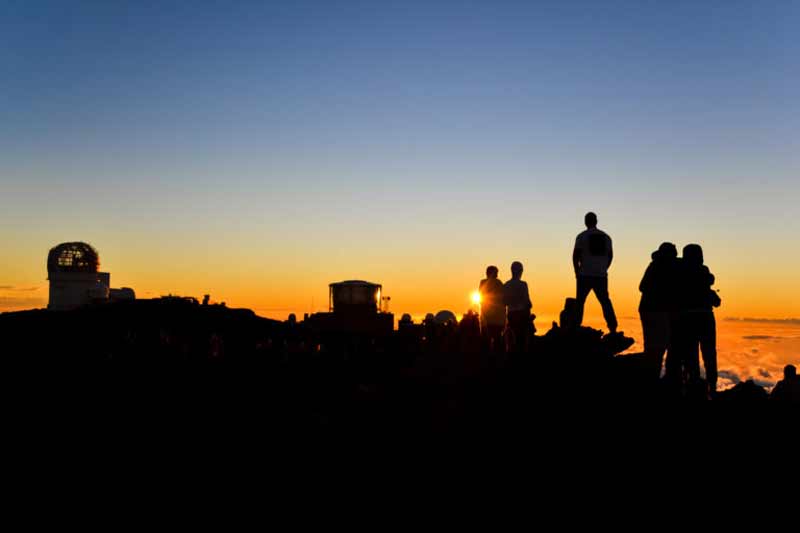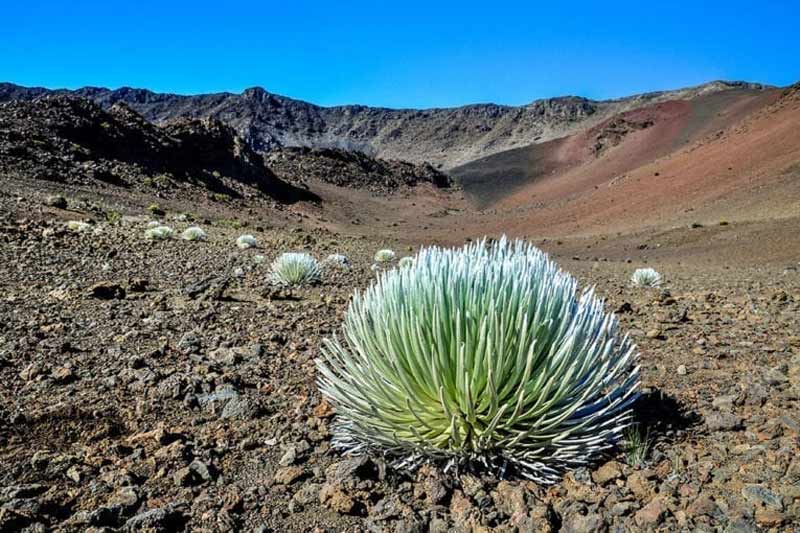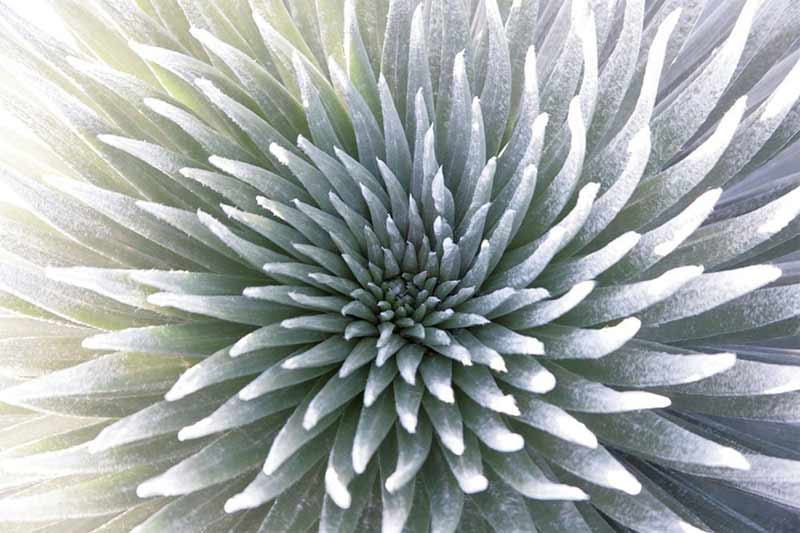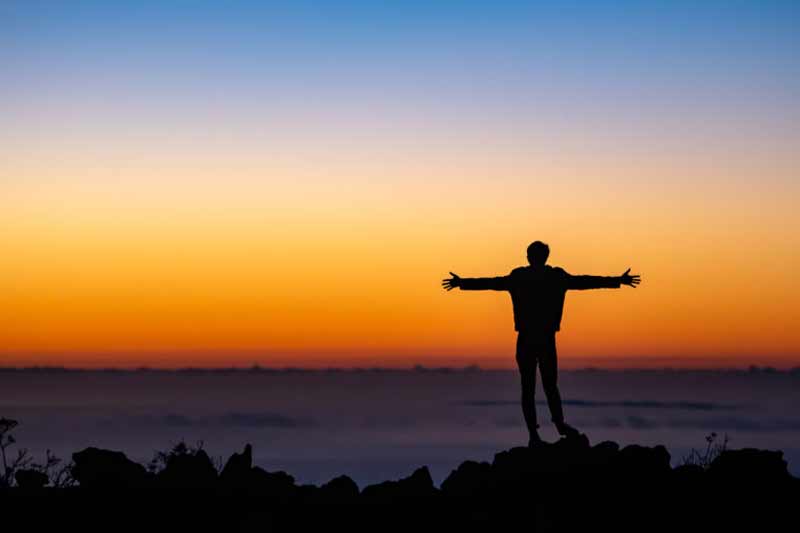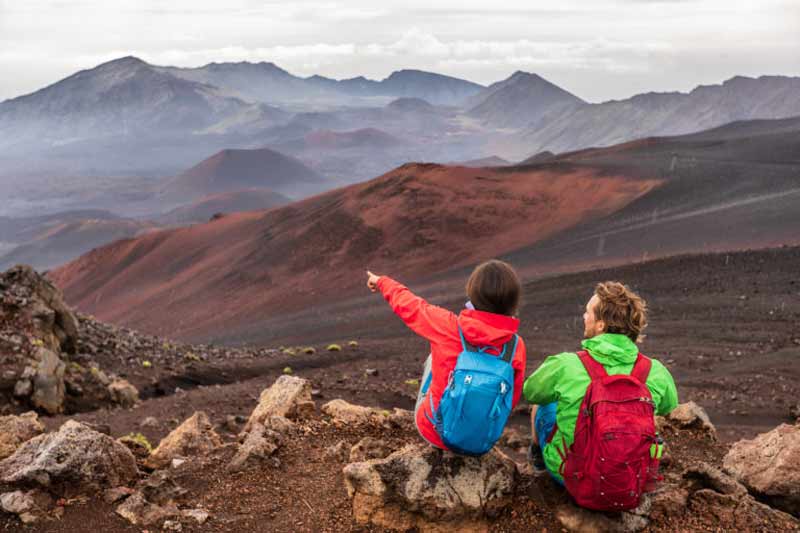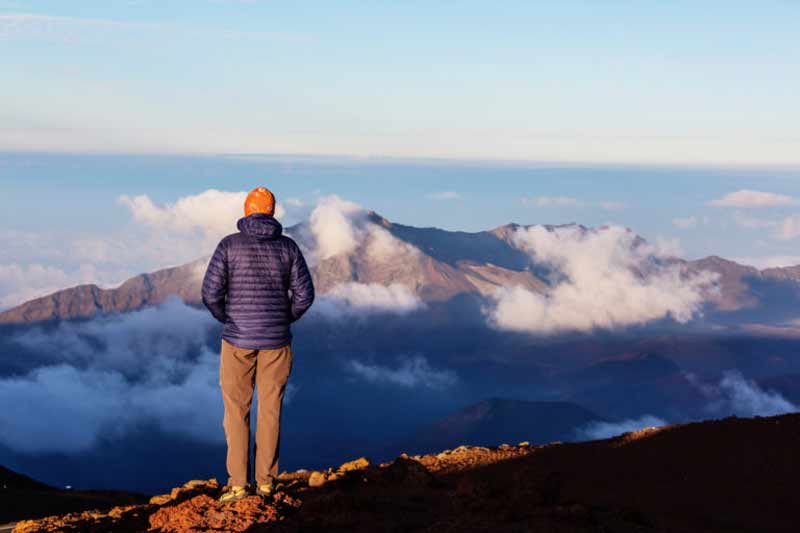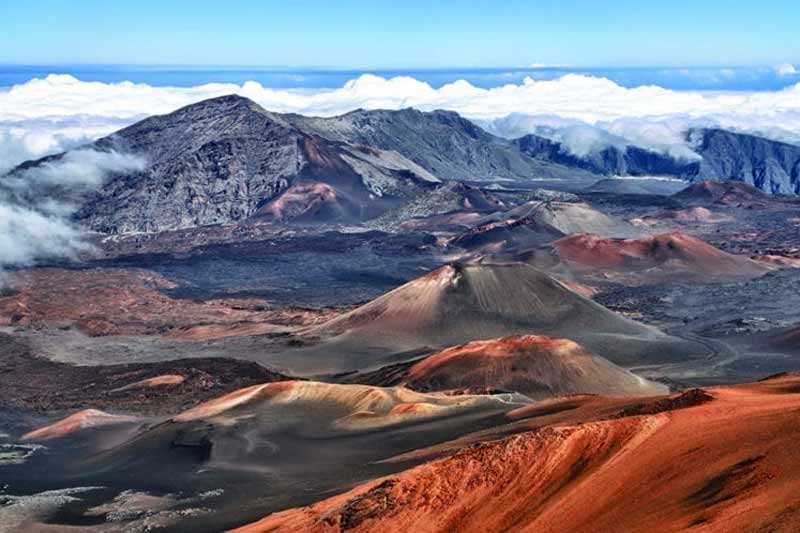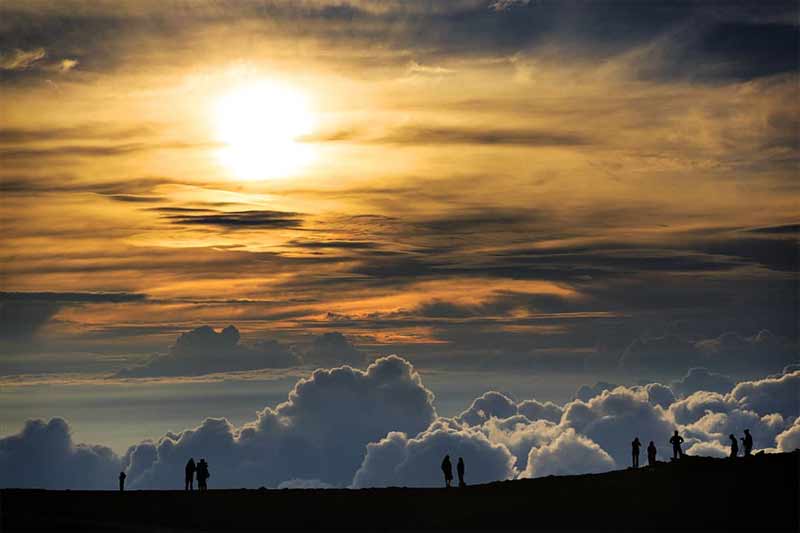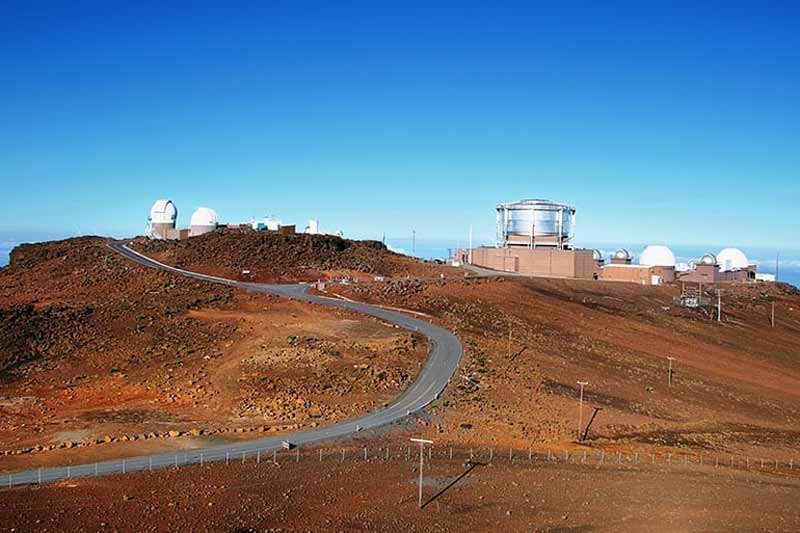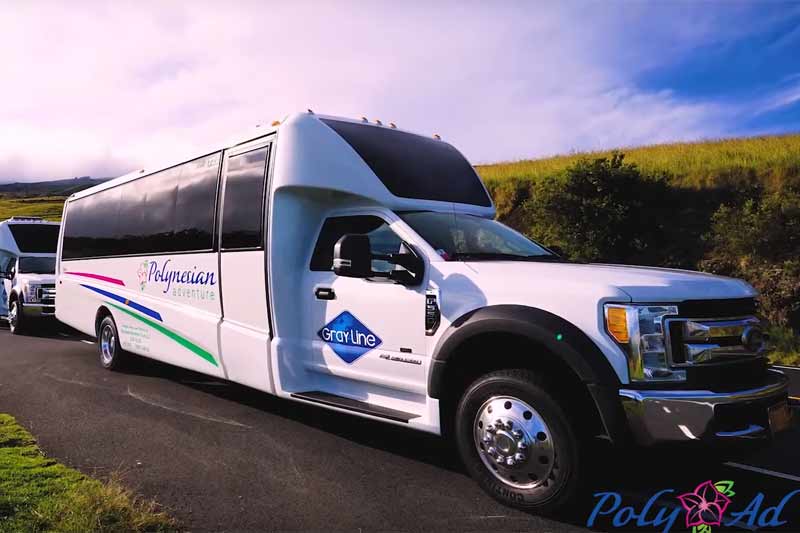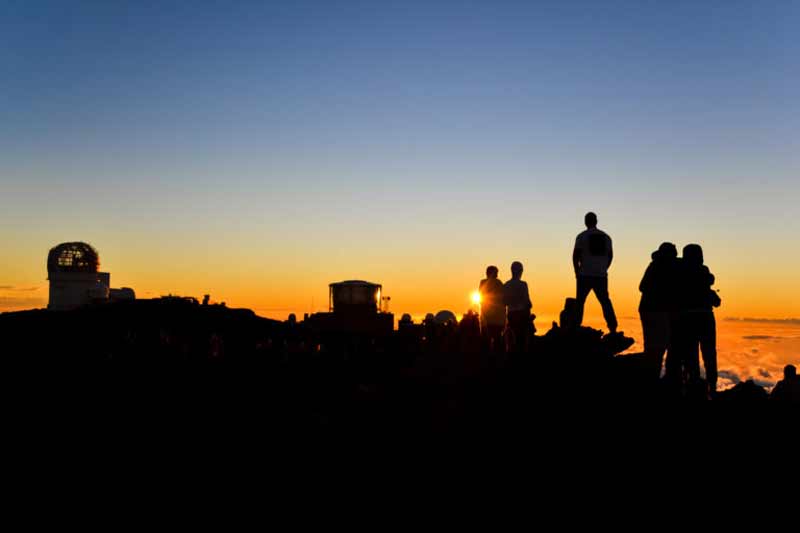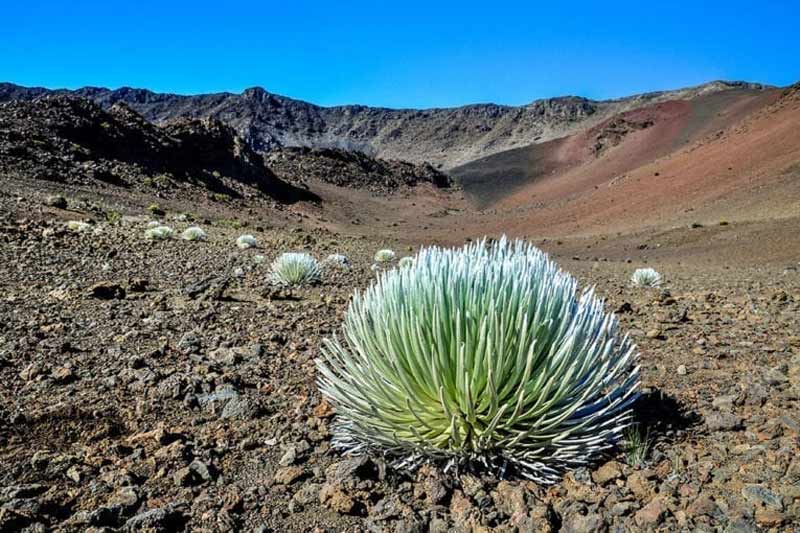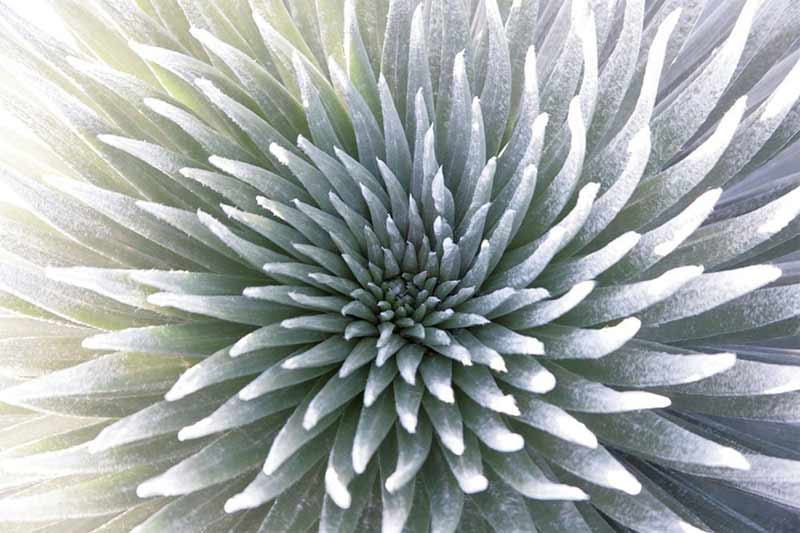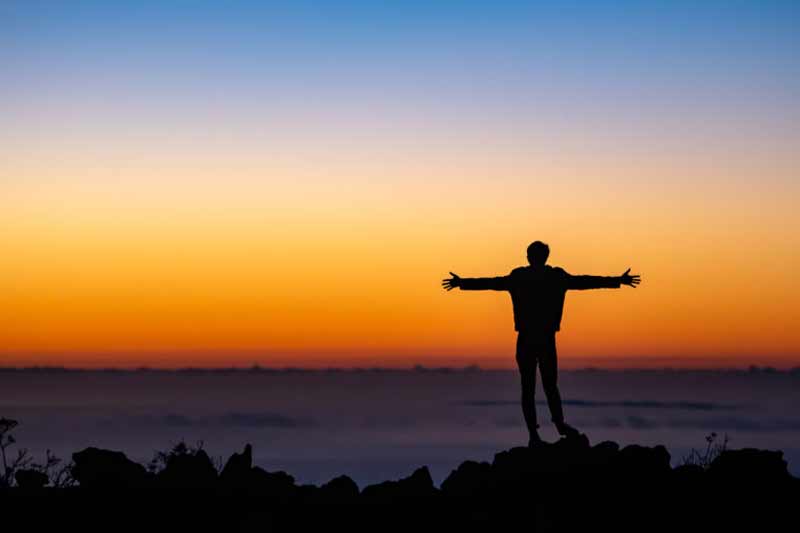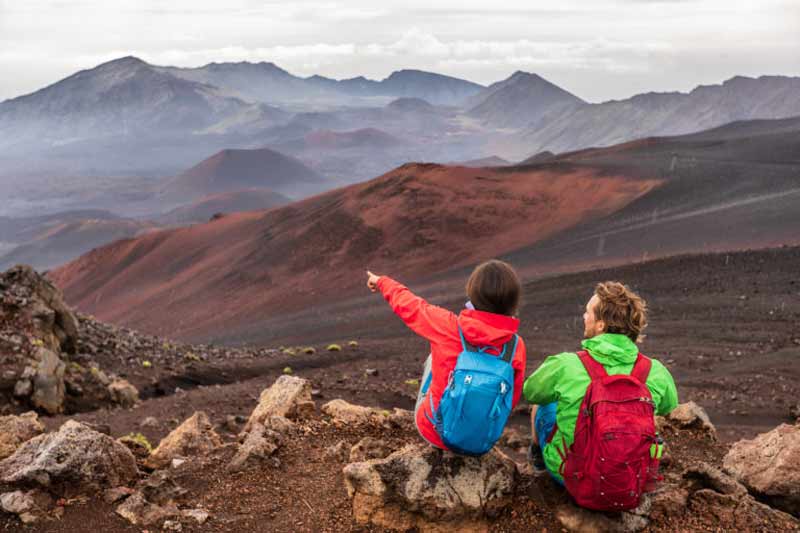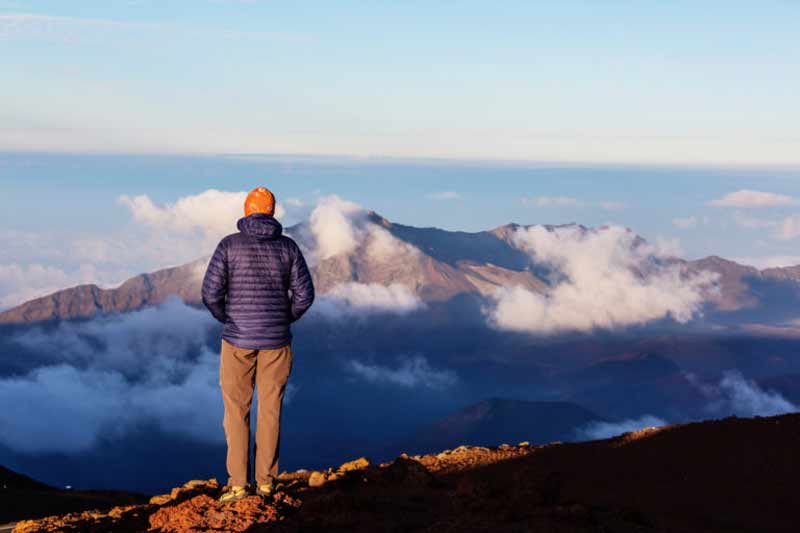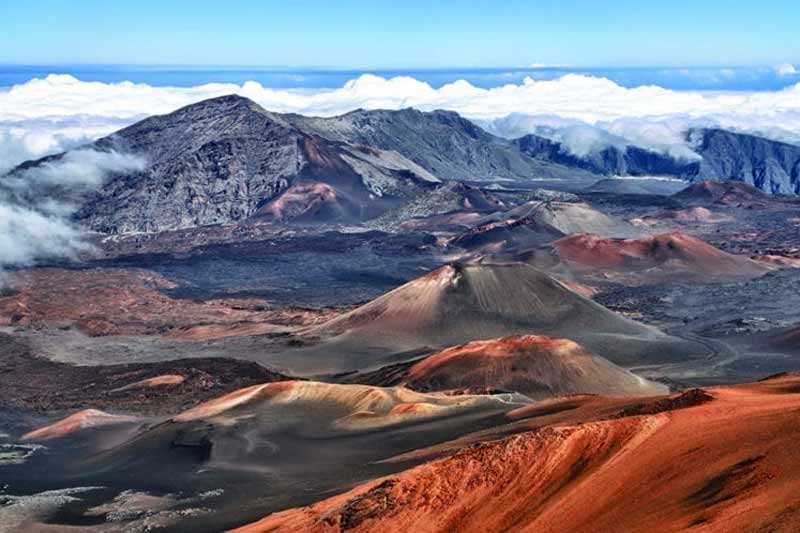 ---
Highlights
New motorcoach vehicles with big windows for great views
Tour Halekala National Park without the crowds
See rare silversword plants and views into the crater
Witness a sunset from the top of the island
---
Description
The Haleakala Sunset Tour is a great option for guests who prefer to sleep in! It offers an equally dazzling show of light and color as sunrise tours, but at twilight. As you ascend, you will visit Kula Lodge Marketplace nestled in the slopes of Haleakala. You can browse unique gift items and enjoy scenic views of the Pacific Ocean, and purchase snacks and beverages for enjoying during the tour. Enjoy the view at 7,000 feet elevation at the Haleakala Ranger Station, and experience amazing crater views at 9,740 ft at the Haleakala Visitor Center. You can catch a glimpse of the rare Nene Goose and view the endemic silversword plant. Gaze upon the sunset atop beautiful Haleakala. As you descend Haleakala, marvel at twinkling lights of Maui's lowlands far below. On this tour you will travel in comfort in a new Grech mini coach with panoramic windows.
This tour currently has a reduced rate because it does not include dinner. The restaurant where this tour typically stops on the way down the mountain is not yet open for dinner service. They recommend guests pack a snack / picnic to eat at the summit while you are enjoying the sunset. There is no food available to purchase in the park.
---
Cost
Haleakala Sunset Tour Rate (POLYM5)
$190.00 per Adult, $110.00 per Child (3-11), Infants (under 3) FREE (plus 4.1667% Hawaii sales tax)
---
Details
Schedule: Currently operating Monday and Saturday with Tuesday and Thursday added during peak seaon
Pick Up: Exact time varies depending upon where you are staying, but most pickups are around 2:00pm.
Return: Exact time varies depending upon where you are staying, but most returns are around 9:00pm.
Duration: 6-7 hours depending on your pickup location.
Tour Includes: Complimentary hotel pickup and return (They are not permitted to pick up in residential areas or at B&B's), Haleakala National Park admission, narration from driver/guide.
Restrictions: Because of the high elevation, this tour is not recommended for anyone with breathing or heart problems. People who have gone scuba diving should wait 72 hours before going on this tour. This tour is also operated on winding roads, and is not recommended for pregnant women or those with back or motion problems..
What to Wear: Dress warmly in layers as it gets cold at higher elevations.
Reservations: Advanced reservations required. This event is "RESERVE NOW PAY LATER"; we need a credit card on file to finalize your reservation but we do not charge you for this reservation until a few days before the beginning of your vacation!
Minimum Notice for Cancellations / Changes: At least 48 hours before the start of the event. All tours go out rain or shine.
---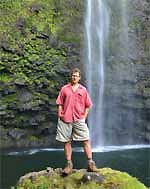 Kevin's Activity Tips:
Is 2am a little early for you to get up to watch a Haleakala Sunrise? We have great news for you! Sunsets at Haleakala are equally beautiful to sunrises, and a whole lot less crowded! Maui has a variety of beautiful landscapes, and a Haleakala tour really showcases this diversity. Going from sea level to green and lush pasture land, and then a volcanic crater … you see this incredible transition as you move up the mountain during this tour.
One other nice thing about this tour ... it doesn't sell out as ridiculously far in advance as the sunrise tours, and the summit area is a LOT less crowded this time of day. It's funny ... here on Maui EVERYONE wants to do a sunrise on Haleakala. On the Big Island it is just the opposite. The really popular tour there on Mauna Kea is a SUNSET tour and it's hard to get people to show up for sunrise tours. What's the difference exactly? Well, it's all because of word-of-mouth and historical tradition. For some reason on Maui "sunrise is the thing to do" and on the Big Island "sunset is the thing to do." In reality sunrises and sunsets look a lot alike on both islands and on both mountains.
Once inside Haleakala National Park you will visit the Ranger's Station at 7,000ft and then the Haleakala Visitors Center at about 9,800ft for the actual sunset. This being the highest point on the island, you can really see it all! On a clear day you can see the Big Island summits of Mauna Loa and Mauna Kea, and the islands of Kaho'olawe, Molokini, Lanai, and Molokai. It's not just the views that make Haleakala special, the crater itself and the volcanic terrain make you feel as though you are walking on the moon. Haleakala is home to the endemic Silversword so keep an eye out for that along with the Hawaii state bird – the Nene, or Hawaiian goose.
Haleakala Tours gain quite a bit of elevation in a relatively short period of time … almost 10,000 feet in the space of about 45 minutes. Just before the park entrance there is a series of dramatic switchbacks in the road, so if you are prone to motion sickness, be sure to take whatever remedy works for you – Dramamine, Bonine, Ginger, etc. This tour is not recommended for those that get extreme motion sickness that no remedy can cure. It is also not recommended for pregnant women.
Wear comfortable clothing on this tour along with good walking shoes. It is also a good idea to bring drinking water. Staying well hydrated really helps when you are going to altitude.