Maui Mountain Activities ATV Tours
---
Maui Mountain Activities ATV Tours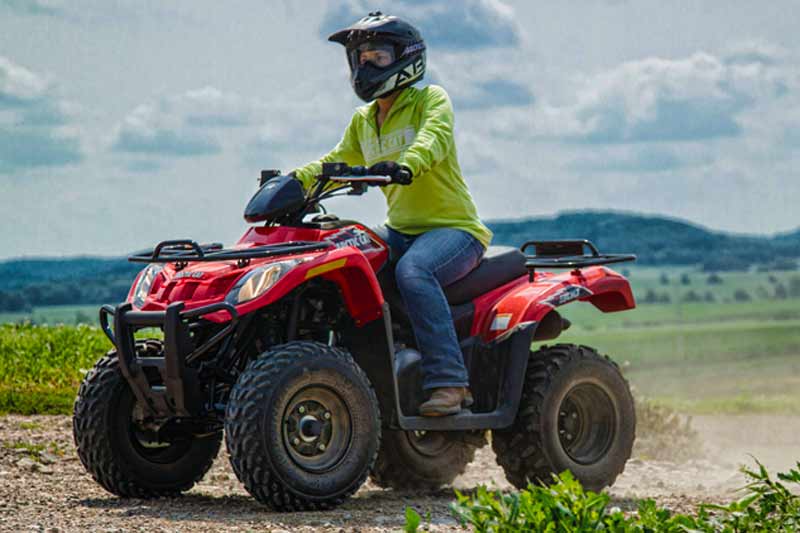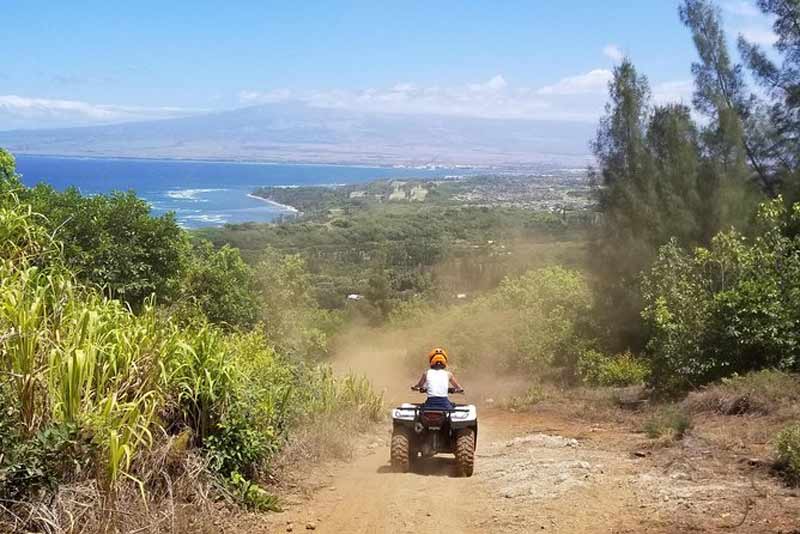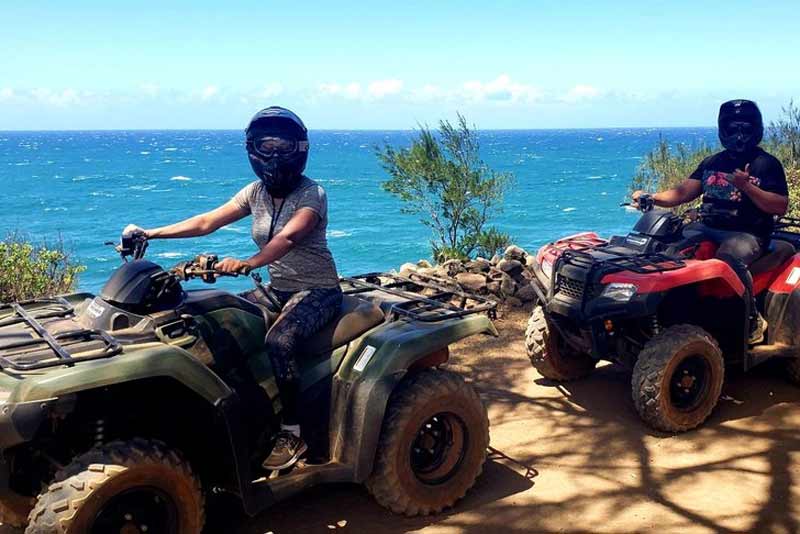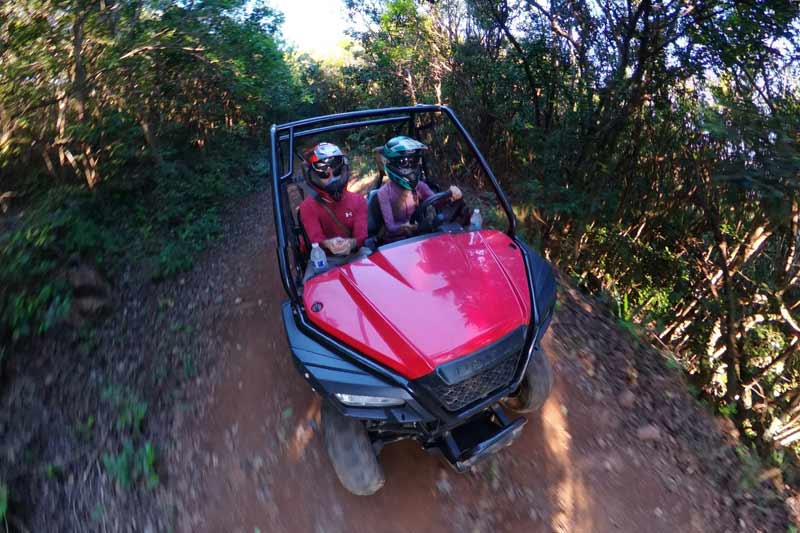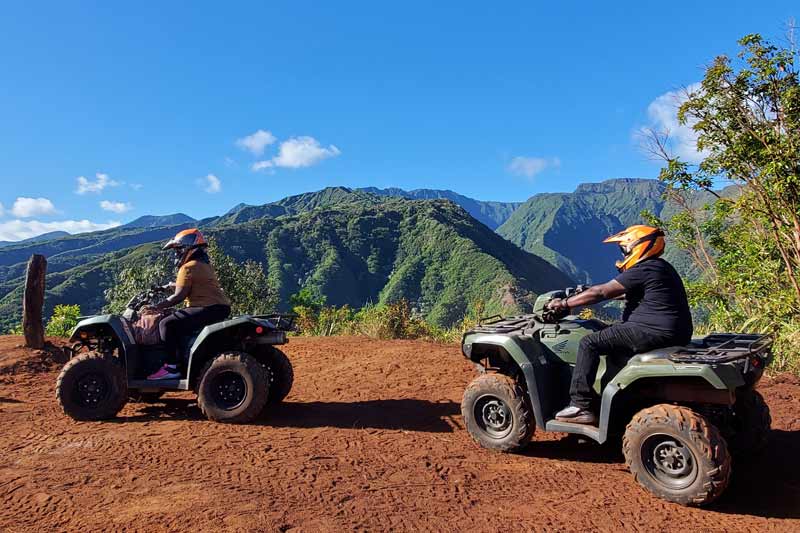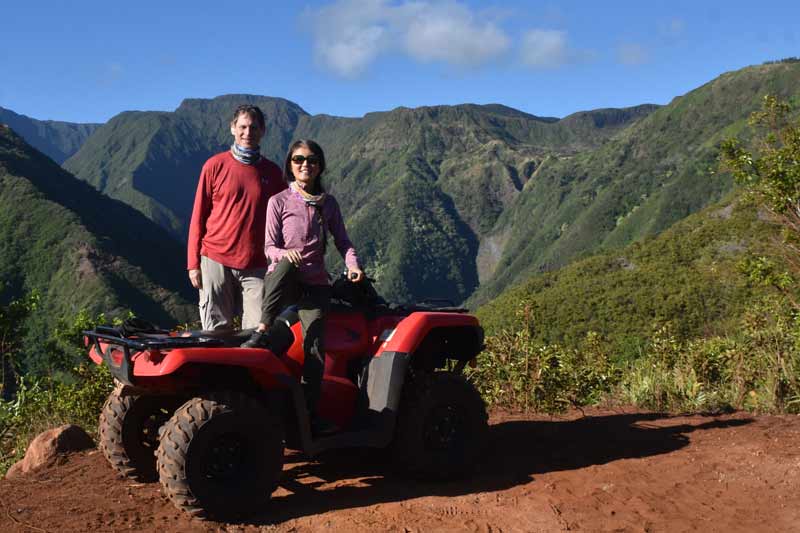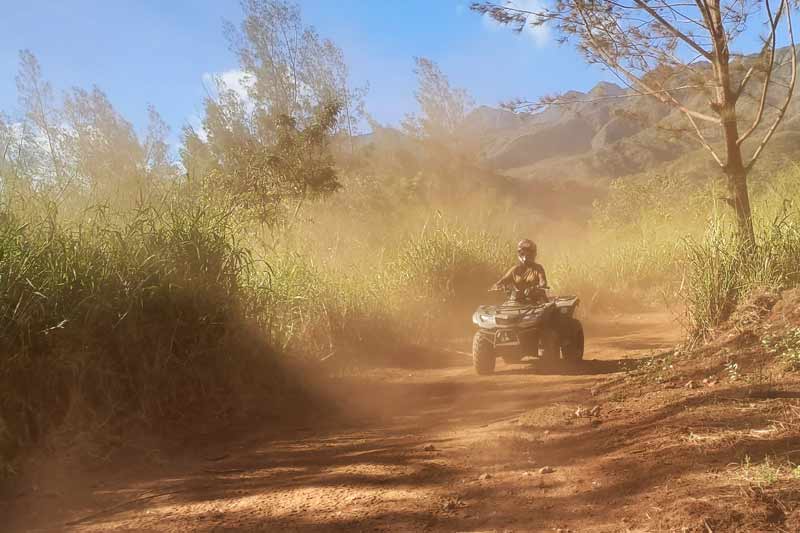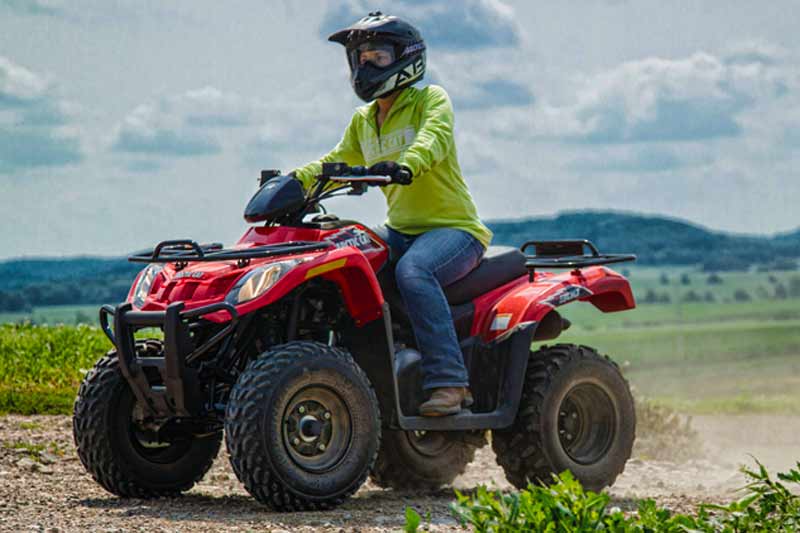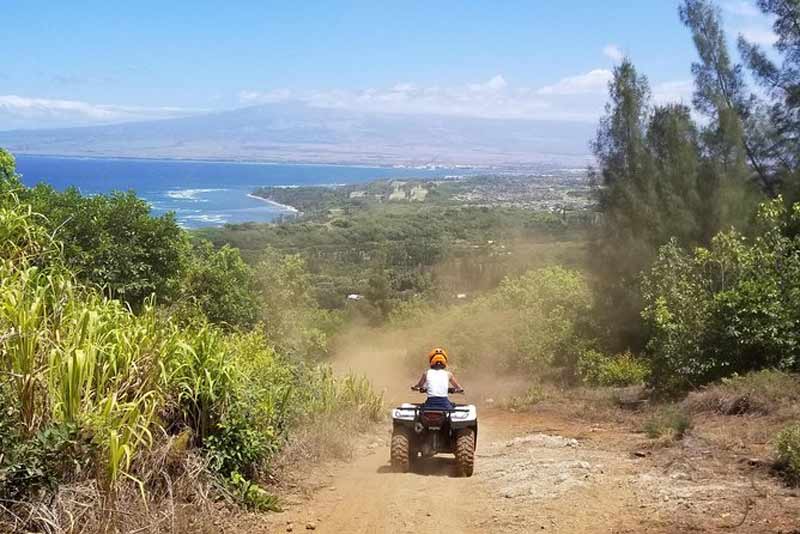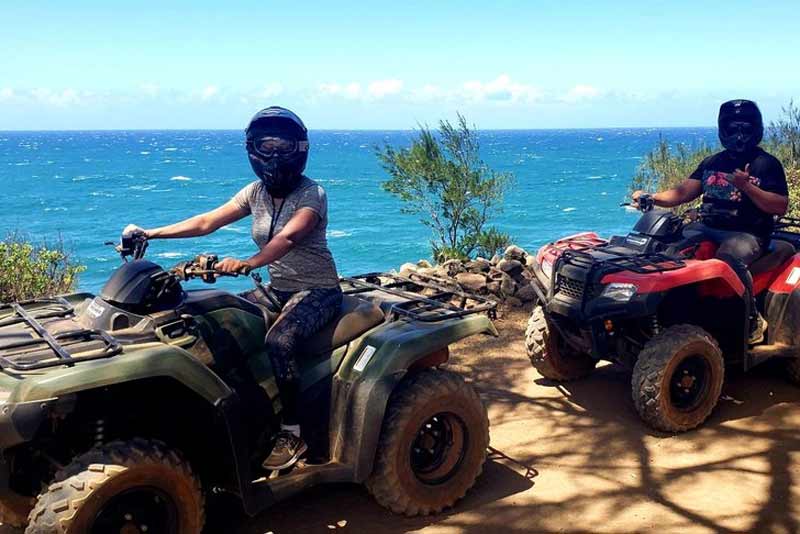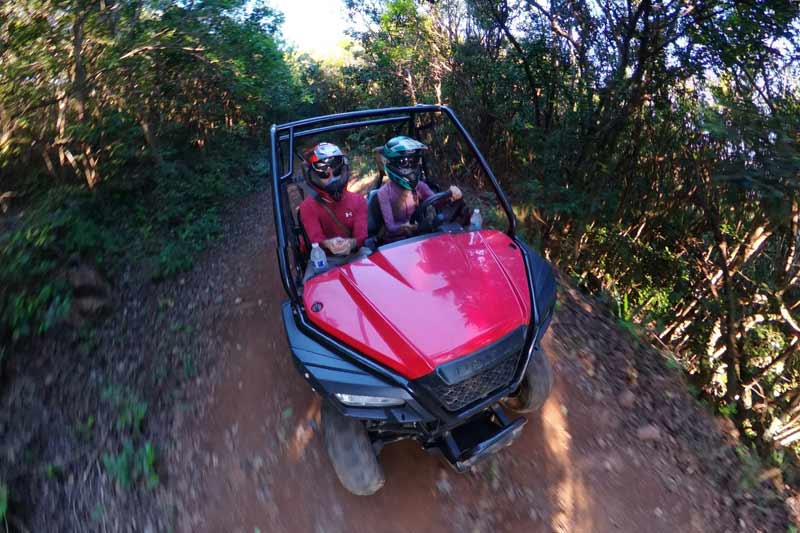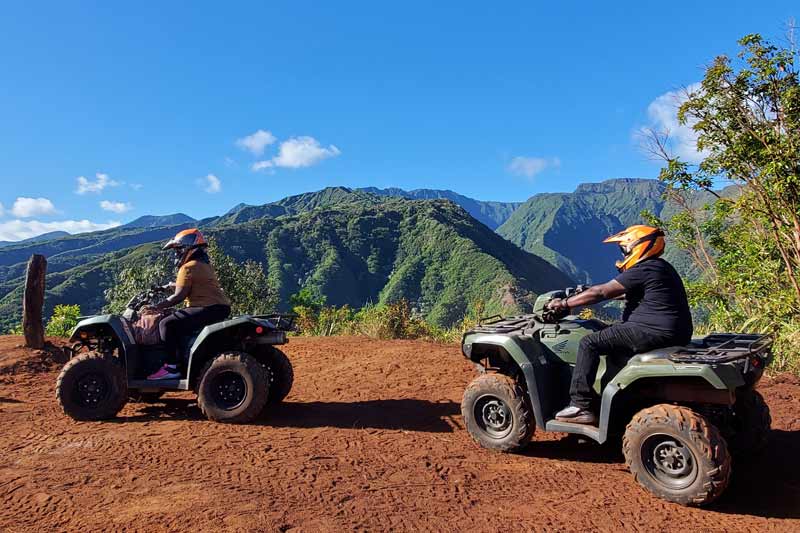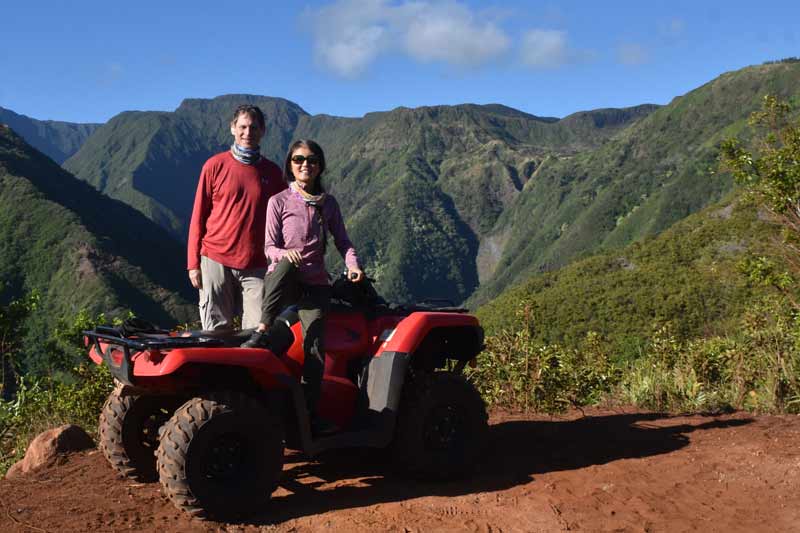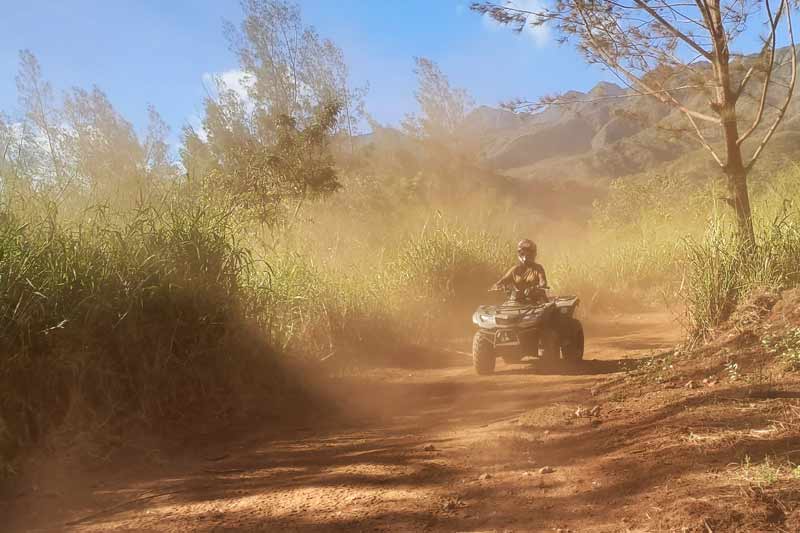 ---
Highlights
Only Single Rider ATV's on Maui
Trails offer views into West Maui Mountains
Ride down to an ocean overlook
Minimum age to drive is 16
---
Description
With Maui Mountain Activities ATV Tours, explore the West Maui Mountains and you'll view beautiful waterfalls from a distance. Next cruise down to ride alongside the great blue Pacific Ocean. The experienced and friendly guides will take photos of you and you'll have memories that will last a lifetime.
Maui Mountain Activities features single-seat ATV's and the minimum age to drive is 16. If you have anyone in your party who is too young to drive, or doesn't want to drive an ATV but wants to ride along for fun, the guide drives a multi-seat UTV and can take "Ride with the Guide" passengers. There are also a limited number of two-seat side-by-side ATV's available which are great for a younger passenger, or for couples where only one person wants to drive!
Driver Rates vary depending on vehicle type ... there is a rate for a single ATV driver, and a slightly higher rate for a side-by-side driver. The passenger rate applies to either passengers on a side-by-side, or to a passenger on UTV driven by a guide.
---
Cost
Maui Mountain Activities AM 1.5hr ATV Tour Rate
$180.00 per Single ATV Driver, $210.00 per Side-by-Side Driver, $130.00 per Passenger (plus 4.1667% Hawaii sales tax)
---
Maui Mountain Activities PM 1.5hr ATV Tour Rate
$180.00 per Single ATV Driver, $210.00 per Side-by-Side Driver, $130.00 per Passenger (plus 4.1667% Hawaii sales tax)
---
---
Details
Schedule: Monday through Saturday at 8:15am and 12:15pm
Check In: 30 minutes prior to tour time at Maui Mountain Activities location a few miles northwest from Wailuku Town.
Duration: Approximately 90 minutes
Restrictions: Minimum DRIVER age is 16 and all minors must be accompanied by an adult. All drivers must have a valid drivers license. Maximum weight is 300 pounds. Minimum age for "Ride with a Guide" passengers is 4. No pregnant women, and no one with neck, back, or heart issues is permitted on tour. All participants must sign a liability waiver.
What to Wear and Bring: Closed toed shoes are required. Longer shorts or long pants depending on the weather … your clothing is very likely to get dirty. Water, camera (waterproof is best), light jacket, wipes and towels to clean up afterwards.
Reservations: Advanced reservations required and we recommend booking this a month or more before your arrival. This event is "RESERVE NOW PAY LATER"; we need a credit card on file to finalize your reservation but we do not charge you for this reservation until a few days before the beginning of your vacation!
Minimum Notice for Cancellations / Changes: At least 48 hours before the start of the event. All tours go out rain or shine.
---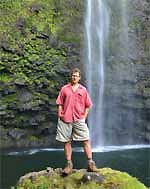 Kevin's Activity Tips:
I've never done this ATV tour myself, but I do plan to do it soon so I can add some personal notes here. I know this area well though as I've done horseback rides on these same trails. It's a beautiful, rugged, windswept land. Take a whiff of that fresh air ... it is coming over the ocean all the way from Alaska! It's some of the cleanest air on the planet!
There are very few ATV tour operators in Hawaii that are still offering single-rider ATV's ... if that is what you are looking for then you've found it and there is no need to look further. You won't find another one on the island of Maui!