Reef Dancer
This tour is currently unavailable for the foreseeable future due to the damage Lahaina Harbor sustained during the 8/8/2023 fire. For the latest on West Maui's recovery and the availability of tours, see our
Lahaina Fire Recovery
page.
---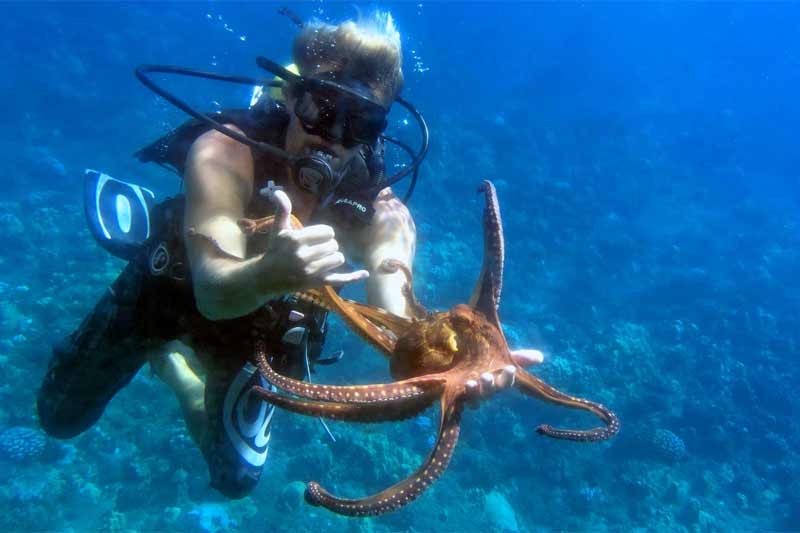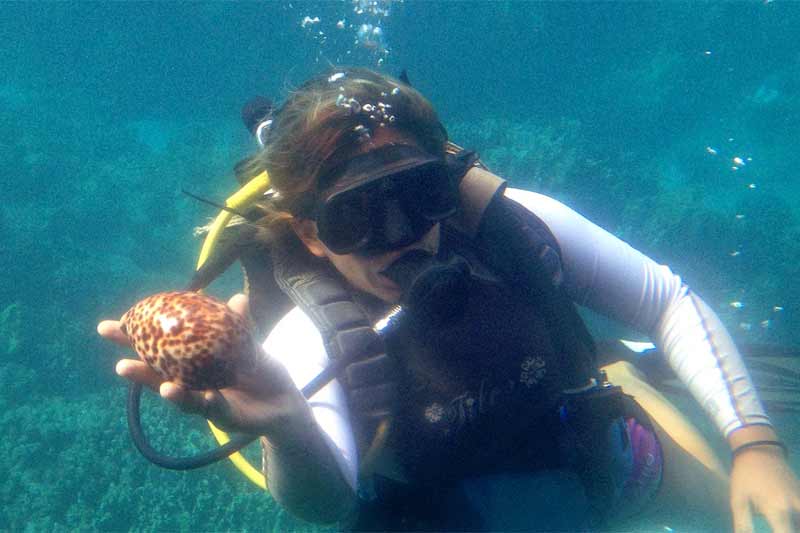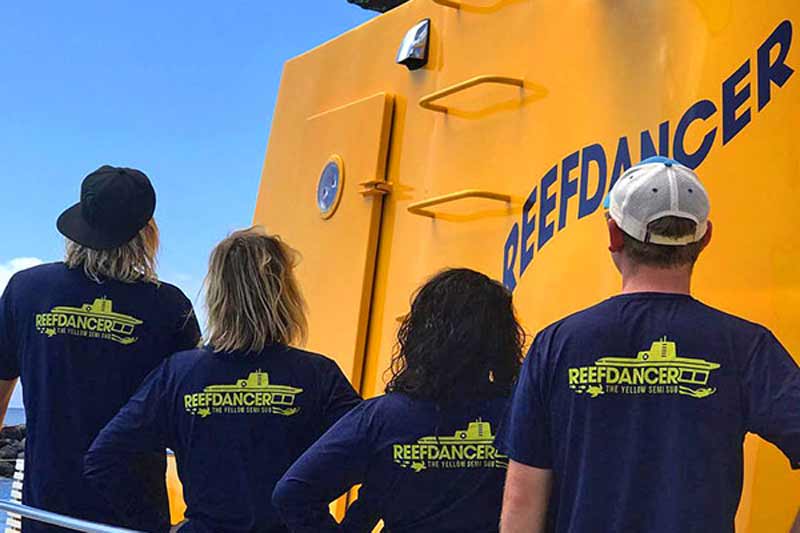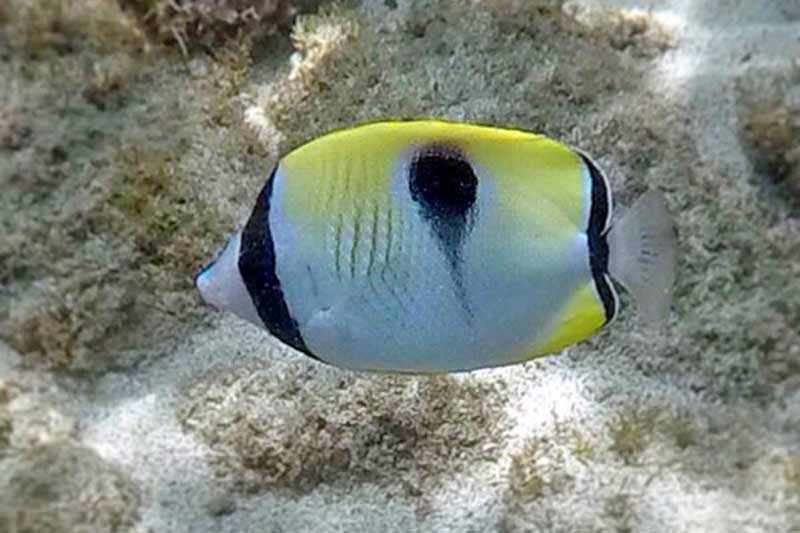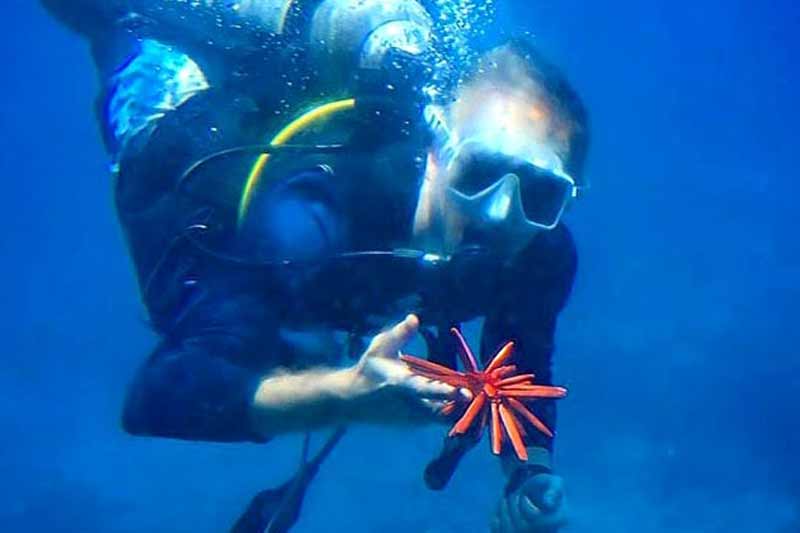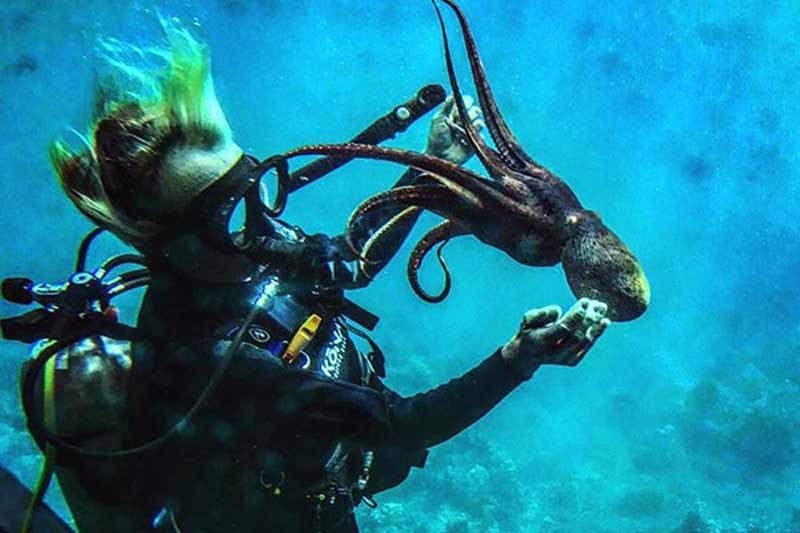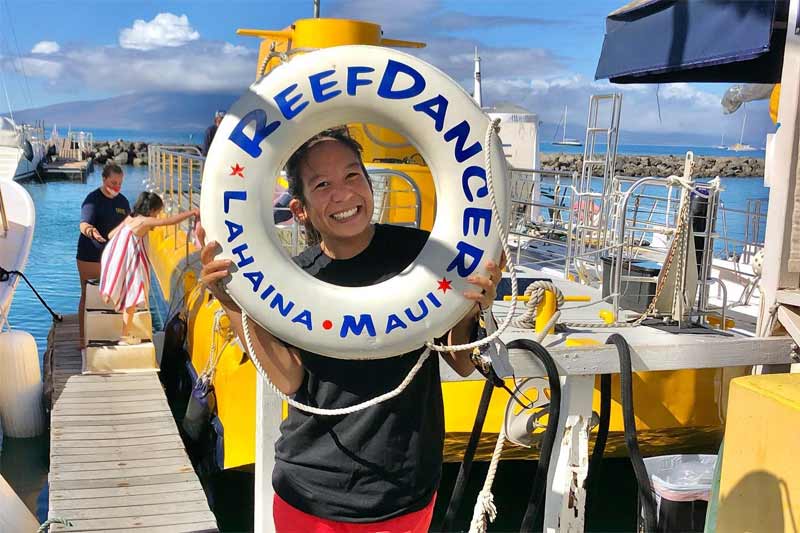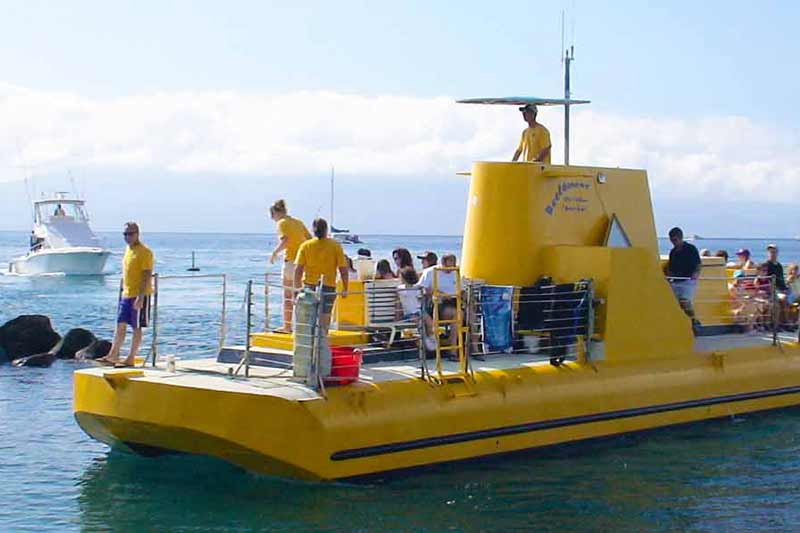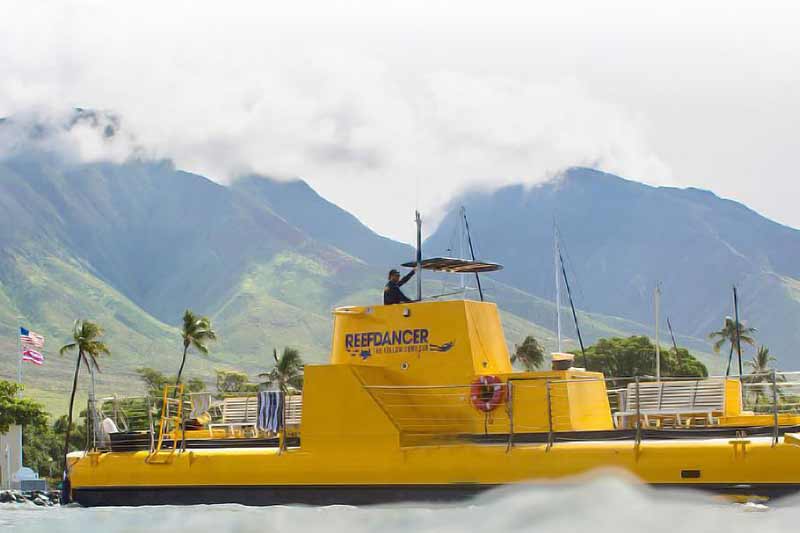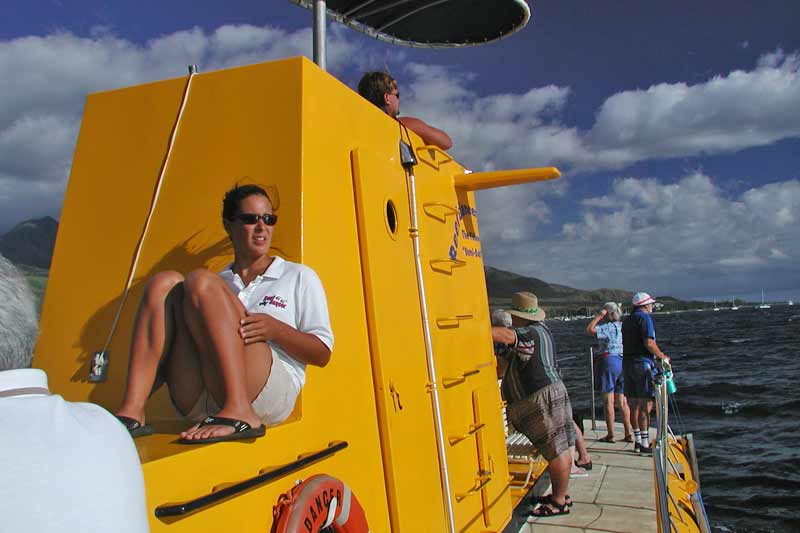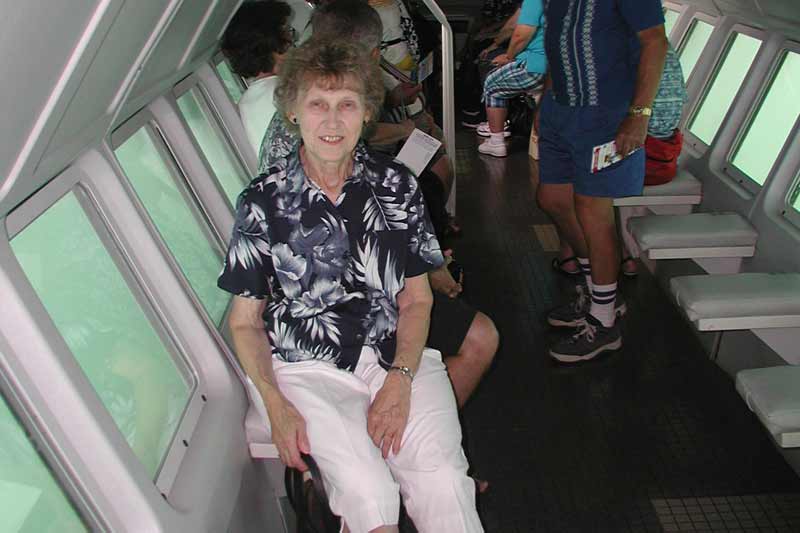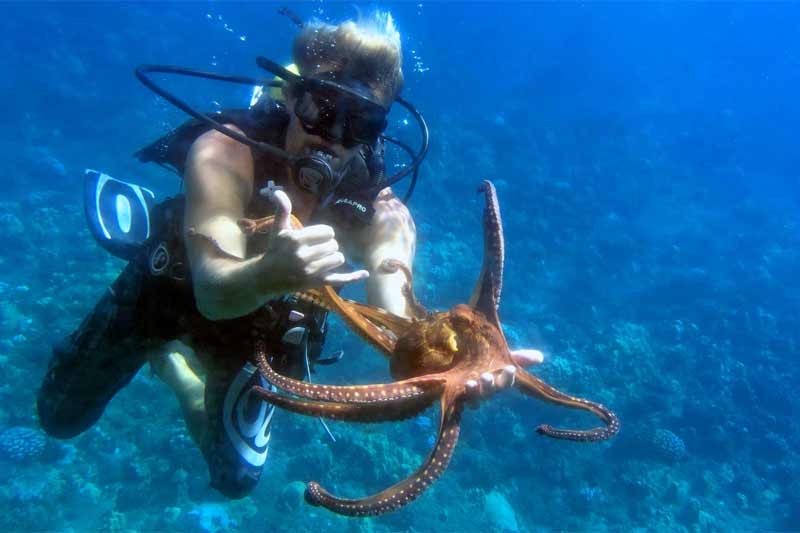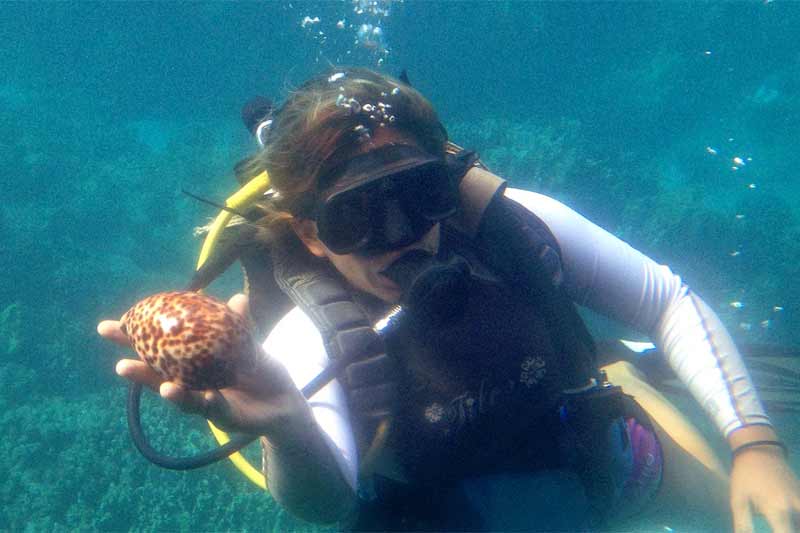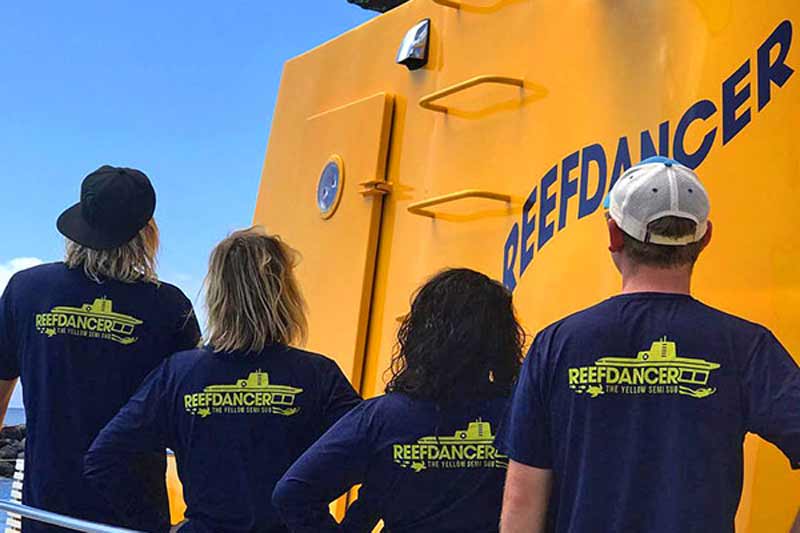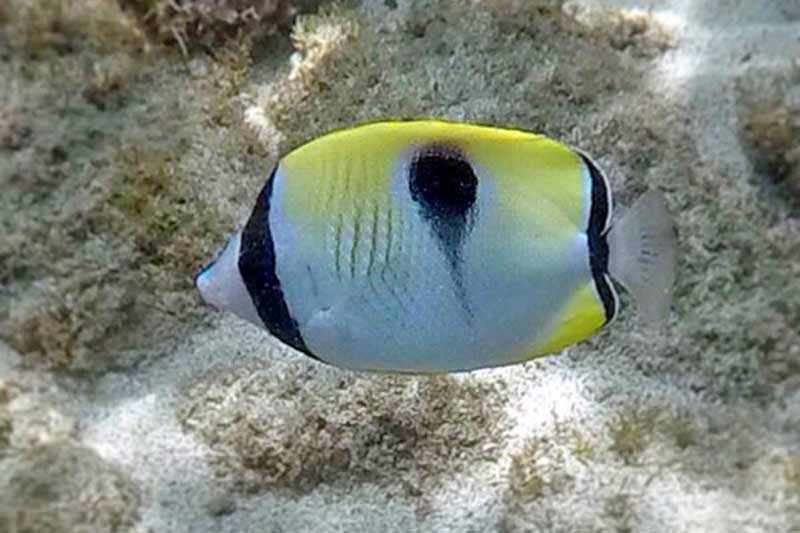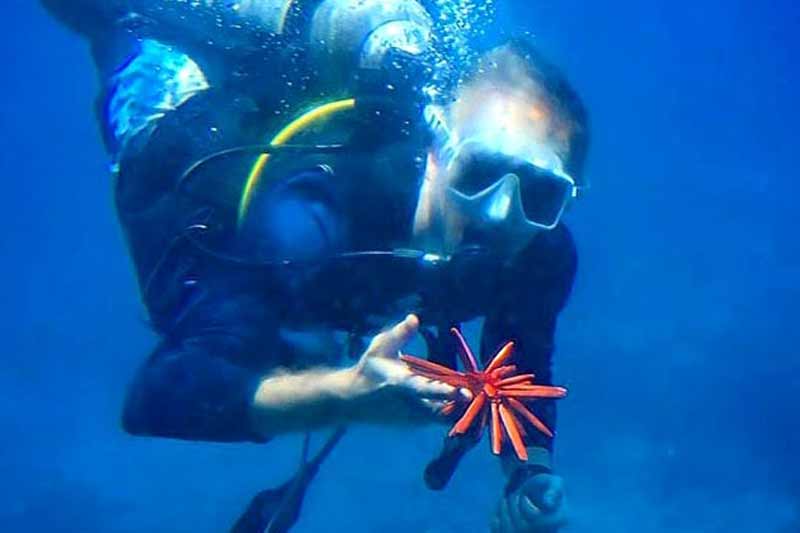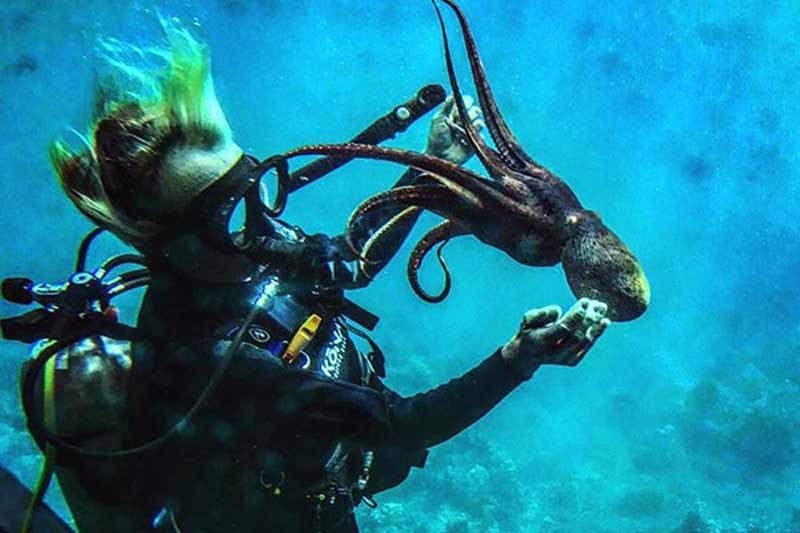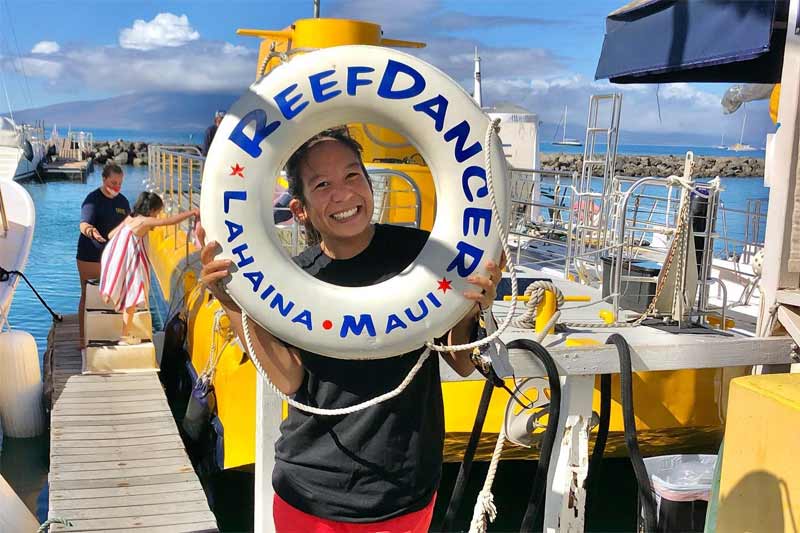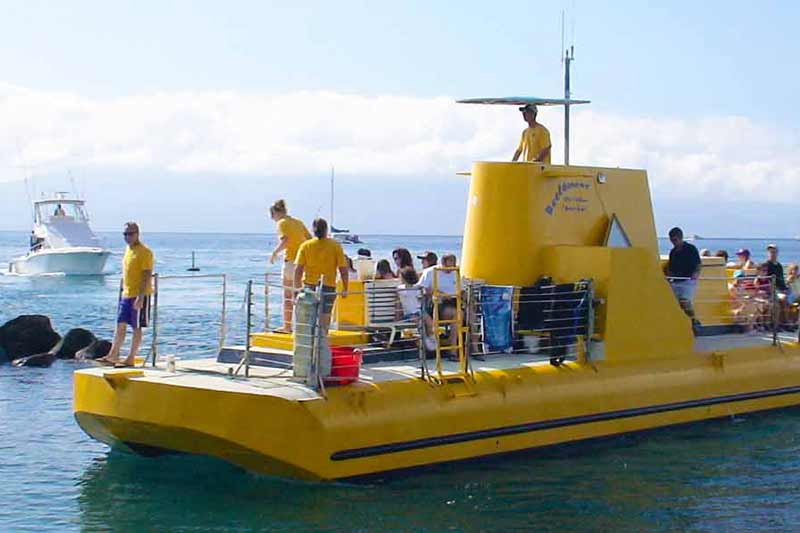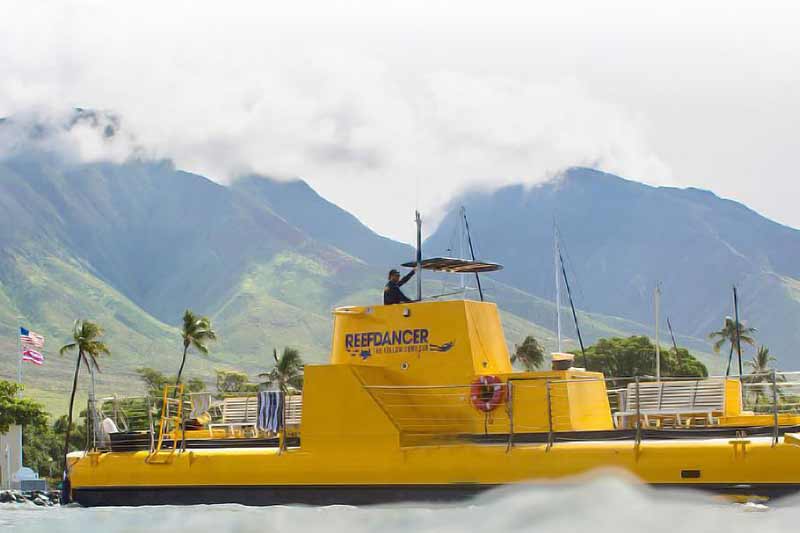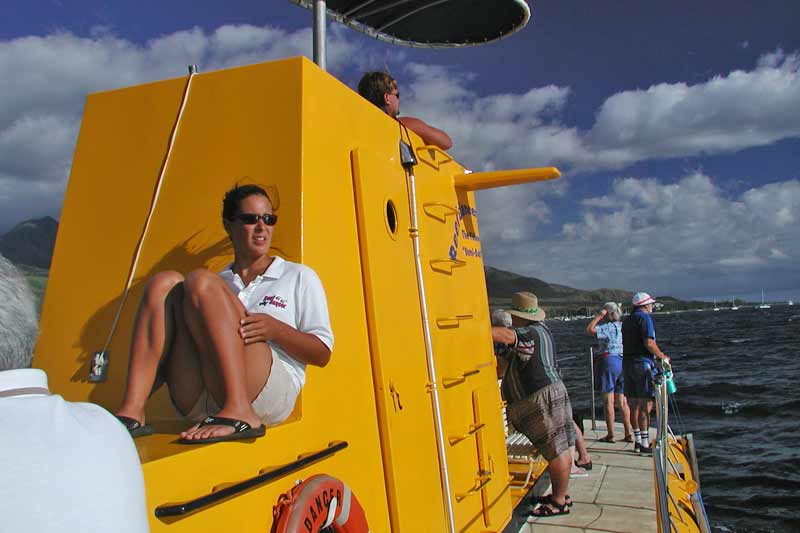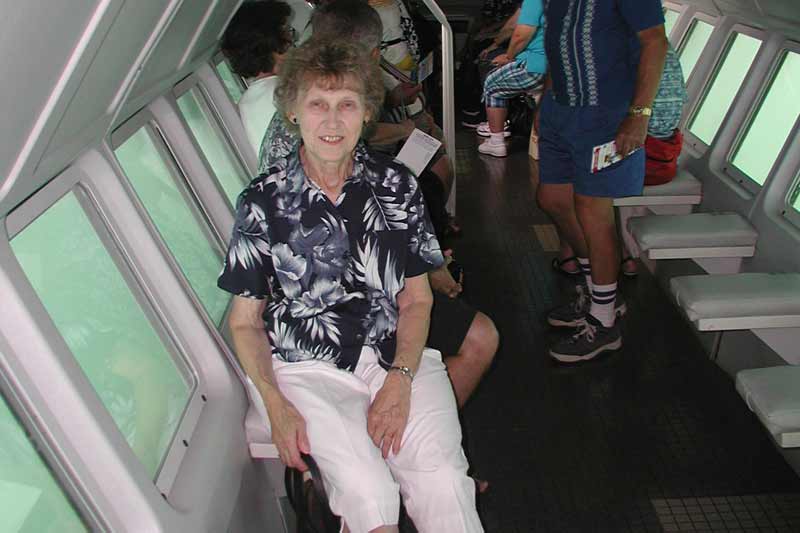 ---
Highlights
Family-friendly Underwater viewing compartment
75 minute tours held multiple times daily
Scuba divers bring sea creatures to underwater viewports
Tours depart from Lahaina Harbor
---
Description
Maui's best shallow water reef tour is offered by the Reef Dancer. You can enjoy the beauty of the West Maui Mountains on the top deck, or go down below where the reef will dazzle you. This is the family-friendly way to view the reef since children and seniors of all ages are welcome on these tours. While there is one flight of stair to descend to go from the main deck down to the viewing level, this is an easy stairway to navigate with ample handrails.
The Reef Dancer is considered a "semi-submersible." While the entire vessel never submerges, it is one huge step up from a "glass-bottom boat" because the downstairs compartment is always "one story down" from the ocean's surface and guests look out the large viewports for superior reef viewing. A scuba diver brings a variety of sea creatures to the windows for close-up views by guests, a feature that the kids love! Octopus, sea urchins, and more are brought to the windows for you to see firsthand!
New for 2022 ... instead of 60 minutes all tours are now 75 minutes in length, giving an extra 15 minutes of reef viewing! Since it takes about 10-15 minutes to get from the harbor to the "dive site" and the same for the return, this actually increases the length of time at the reef by 50%!
Reefdancer is a great tour for guests who are either too young or too old to comfortably enjoy snorkeling. And unlike an aquarium, you will get to see marine animals and a variety of colorful reef fish living in their natural habitat! Keep an eye out for the colorful state fish known as the "Humuhumunukunukuapua'a!" You'll most likely see several of them on this tour.
---
Cost
Reefdancer 75 Minute Tour Rate (RD1)
$49.95 per Adult, $21.95 per Child (4-12), $5.95 per Infant (3 and Under) (plus 7.3% Hawaii sales/harbor tax)
---
---
Details
Schedule: Daily at 8:30am, 10:00am, 11:30am, 1:15pm, and 2:45pm
Check In: 30 minutes prior to your tour time at Lahaina Harbor slip #6.
Duration: About an hour and 45 minutes including checkin time.
Vessel: 57 foot Semi-submersible boat with 34 passenger capacity.
What to Bring / Wear: Comfortable clothing and walking shoes.
Reservations: Advanced reservations required and we recommend booking this prior to arrival on Maui. This event is "RESERVE NOW PAY LATER"; we need a credit card on file to finalize your reservation but we do not charge you for this reservation until a few days before the beginning of your vacation!
Minimum Notice for Cancellations / Changes: At least 48 hours before the start of the event.
---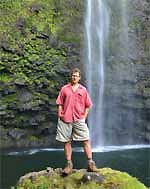 Kevin's Activity Tips:
It is just amazing how different the world appears the moment you stick your head under the surface of the ocean. It's like exploring a different planet with a different atmosphere ... one made up of liquid instead of air. The beauty of the reef and the creatures that call it home are a must-see on your vacation to Hawaii!
The Reef Dancer doesn't actually submerge, but specializes in showing off the reef that is in 20 feet of water or less. Actually most of the fish and ocean critters are found in this range, and of course there is a lot more sunlight hitting everything. The Reef Dancer is basically a "snorkel trip for people who don't want to get wet." It is a great choice for little kids who are too young to use snorkel gear, or grandma who doesn't want to get her hair wet. And access to the viewing area below is just a normal set of stairs with handrails. Guests are free to sit underwater and look out the window, or at any time they can go up the stairs and out onto the deck above the surface.
Reefdancer used to do two different tour lengths ... 60 minutes and 90 minutes. We always recommended the longer version because it actually doubled the amount of reef viewing time when you factor in the amount of time on the tour that it takes for the boat to go from its slip in the harbor out to the shallow water reef. New for 2022 the Reefdancer has now made all tours 75 MINUTES in length for the price of what they used to charge for the 60 minute tour! This is a pretty good move. The 75 minute tour is a "sweet spot" that now will give about 15 minutes of boat ride to the "dive site" 45 minutes of actual reef viewing, and the final 15 minutes to get back to the harbor. The reef viewing will now be 50% longer than it was on the 60 minute tour in previous years!
If you are interested in a true submarine experience, see our Atlantis Submarine page. The "real" submarine is a much more expensive tour. It's a fantastic experience, but not everyone is able to do it. Atlantis Submarine has a nearly vertical ladder that needs to be descended to enter the sub. The minimum height is 36" and anyone who is not physically capabale of negotiating a ladder is unable to do the submarine tour. That isn't an issue with the Reefdancer. This is a great tour for multi-generational extended families travelling together. Infants can be carried down the stairs, and grandma is just fine too ... as long as she is healthy enough to do one set of stairs at the mall, she should be able to handle the Reefdancer just fine!