Blue Hawaiian Helicopters Maui
SUPPORT LAHAINA:

We are donating 20% of our profit from ALL FUTURE 2023 MAUI TOUR BOOKINGS to Lahaina fire relief efforts!!!
---
Blue Hawaiian Helicopters Maui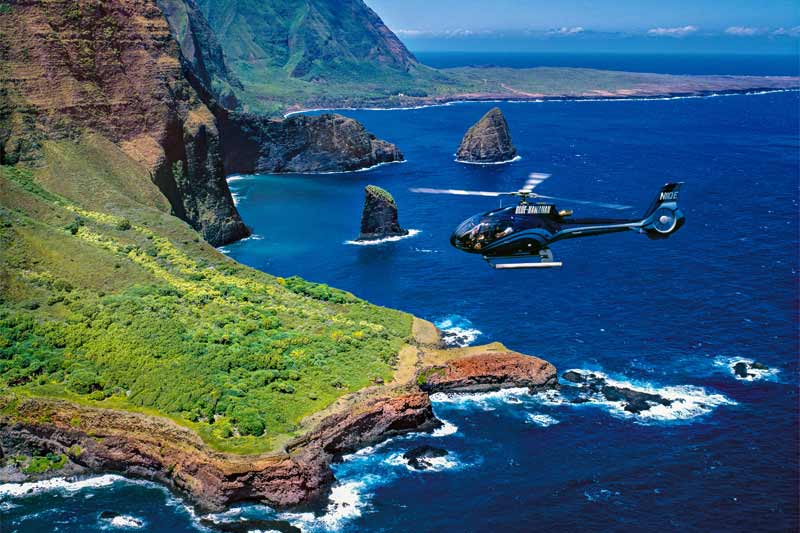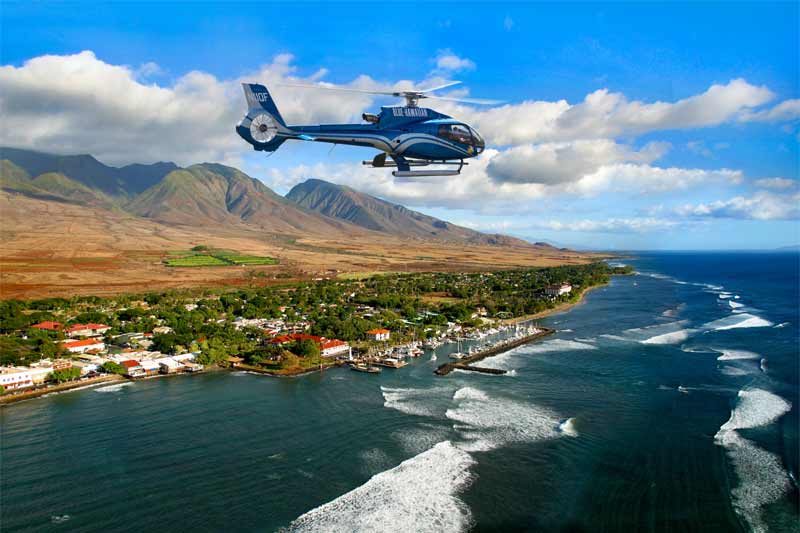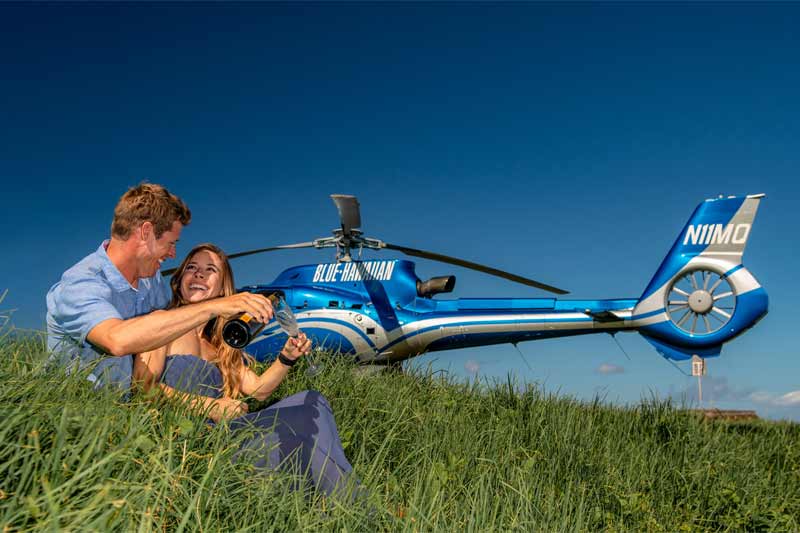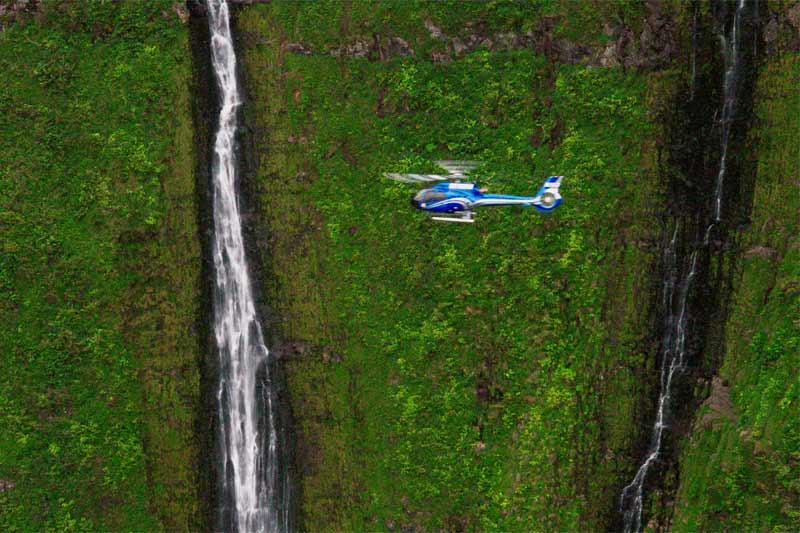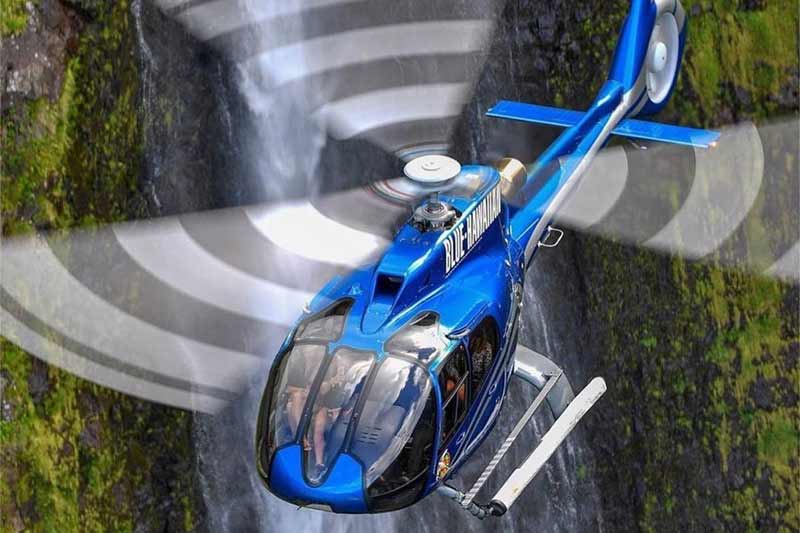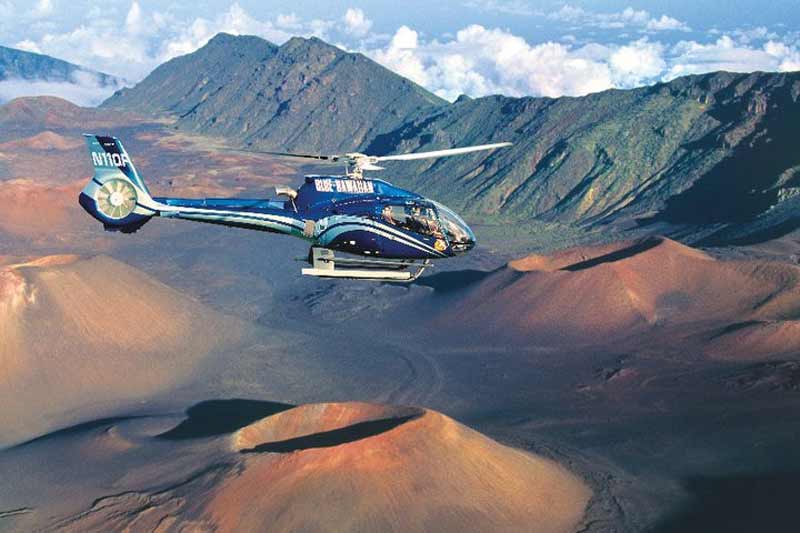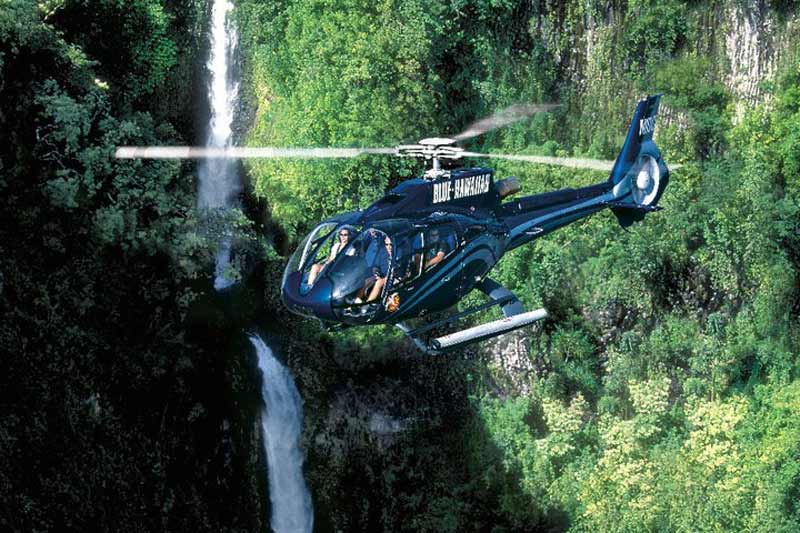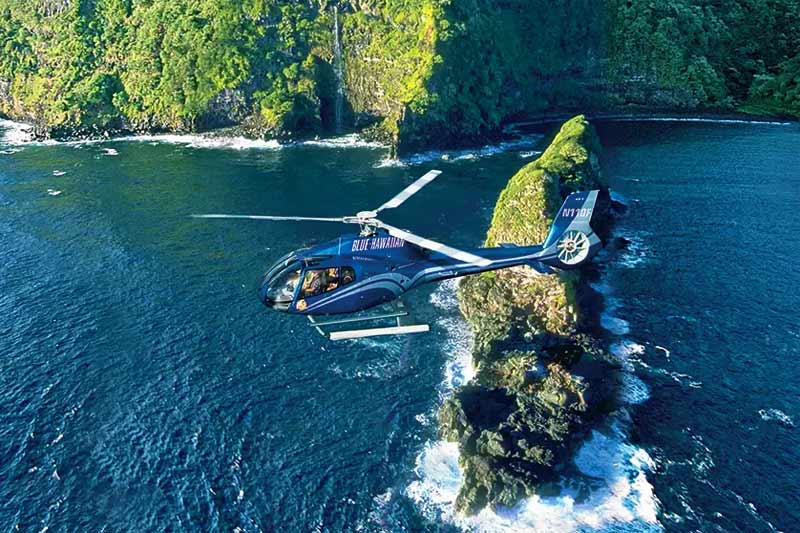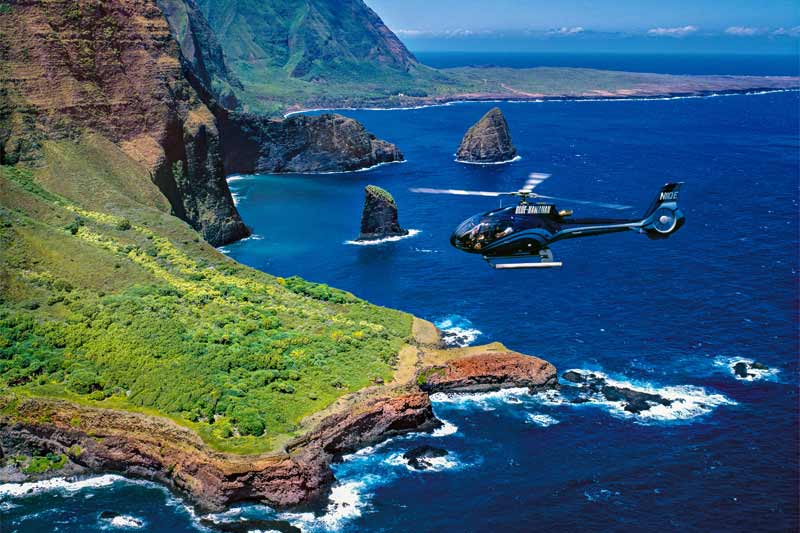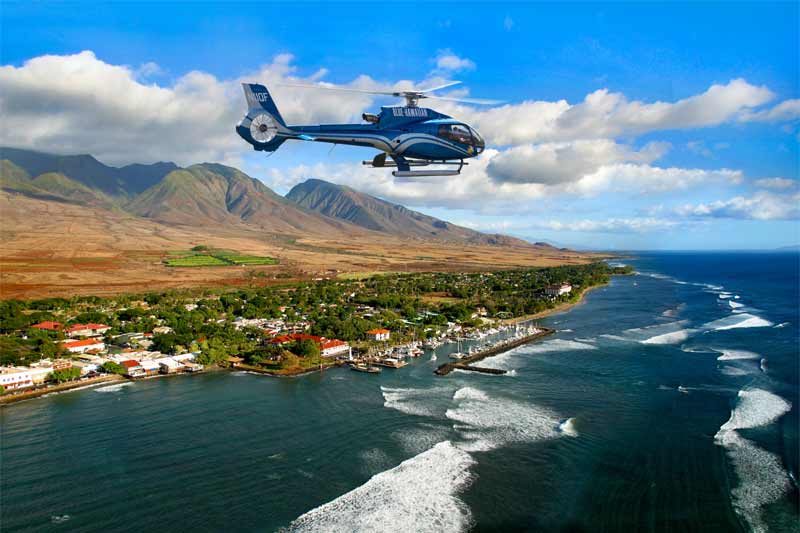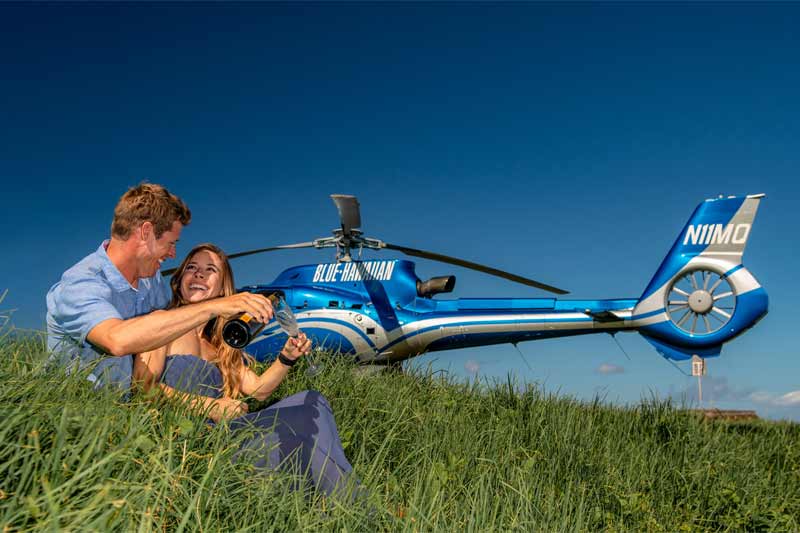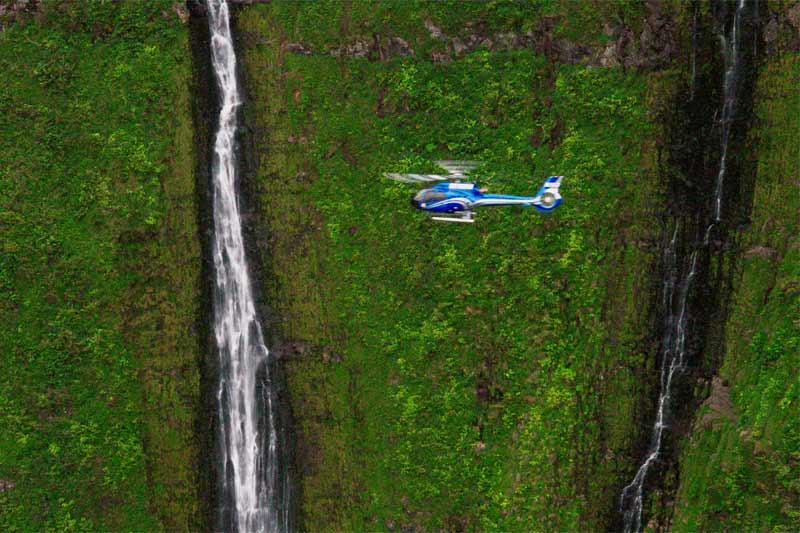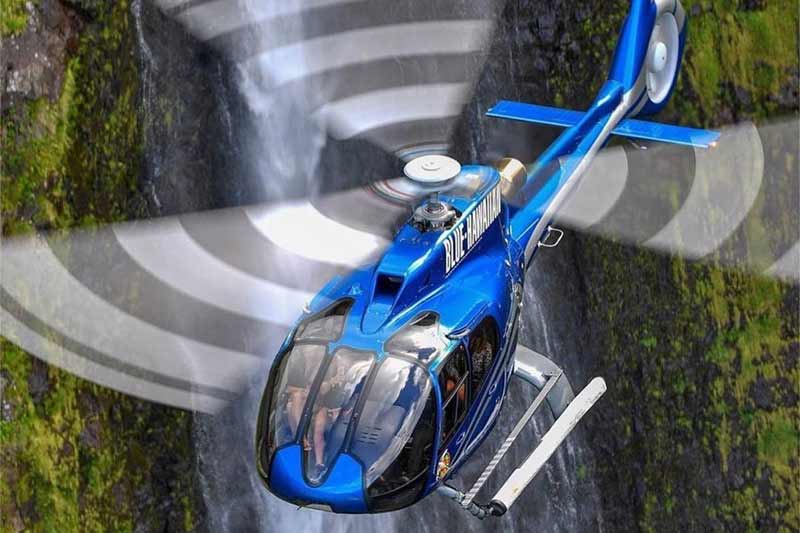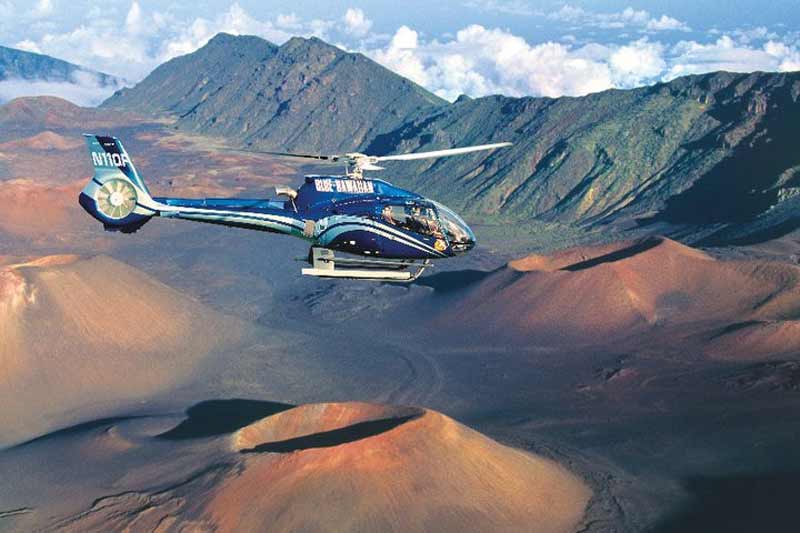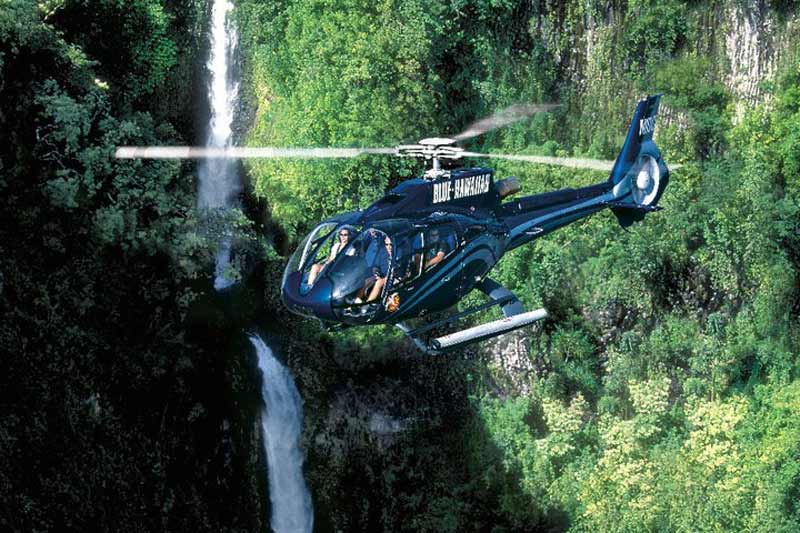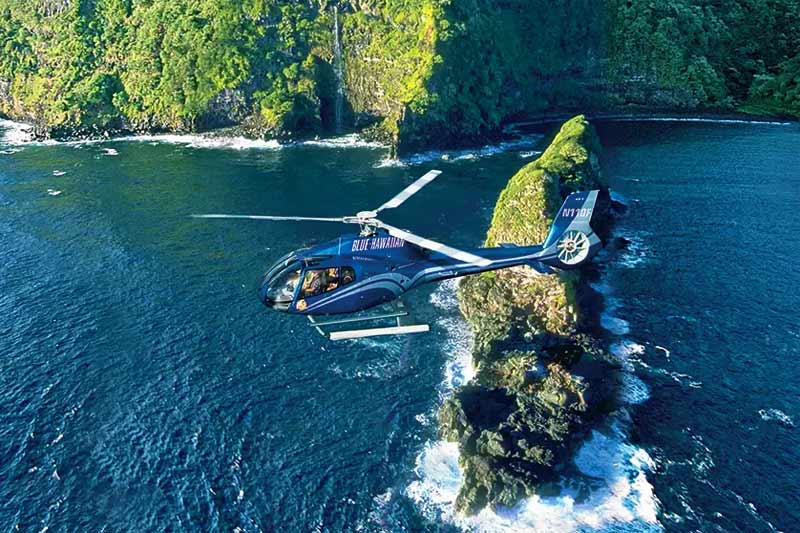 ---
Highlights
Hawaii's Idustry Leader in Helicopter Tours
Tours done in newest state-of-the art Ecostar Helicopters
Front seat upgrade available subject to weight considerations
Good choice for heavier passengers
---
Description
Maui is renowned for its unimaginable beauty. Alpine-like forests cover the upcountry slopes of Mt. Haleakala, the world's largest dormant volcano. The famed "Road to Hana" hugs the coast, white sandy beaches line the shores, and magnificent sea cliffs hover over the blue Pacific. An aerial tour of Maui will quickly reveal why it's continually been voted "The World's Best Island."
And if Maui isn't beautiful enough for you …. check out the views of the island of Molokai from the air! 3000 foot tall sea cliffs tower above the ocean, and the tallest waterfall in the state of Hawaii offers incredible views.
Blue Hawaiian's fleet is made up of the best touring helicopters in the industry. Featuring state-of-the-art Eco-Star helicopters—the first touring helicopter of the 21st century—all Blue Hawaiian aircraft incorporate the latest in cutting-edge technologies, materials, systems, safety features, and avionics, and offer incomparable passenger comfort and sweeping views. Blue Hawaiian owns and operates the largest fleet of Eco-Stars in Hawaii and the largest fleet by far of the latest model Eco-Star T2.
Front Row Seating: Passengers will sit in the front besides the pilot, and will have extra arm and leg room. Only 2 front row seats per flight, and both seats must be purchased together. The maximum combined weight for two passengers in front seating is 470 pounds and individual passenger weights must be under 260 pounds. After submitting your reservation, you may request First Class Seating while filling out the passenger manifest. The cost for "First Class" front row seating on any Blue Hawaiian Helicopter Tour is $125 per seat.
---
Tour Options
45 Min. West Maui / Molokai On this 40-50 minute flight, you will see the West Maui Mountains and then cross the channel to the North Shore of the island of Molokai which features the tallest sea cliffs in the world and the tallest waterfall in the state of Hawaii. During the months of December thru April, you can spot the great humpback whales from above!
45 Min. West Maui/Molokai Rate (BHH5)
$389.00 per Passenger (Hawaii sales tax included)
---
60 Min. Complete Island of Maui This exciting flight combines Hana, Haleakala, and West Maui sites. The 60-70 minutes tour includes views of Haleakala National Park, Old Hana Town, the taro field of Ke'anae, Kipahulu, waterfalls along the coast and the world famous Ho'okipa windsurfing beach on the way back. Whale watching during the months of December thru April.
60 Min. Complete Island Rate (BHH7)
$473.00 per Passenger (Hawaii sales tax included)
---
90 Minute Maui Spectacular The 90 minute Maui Spectacular is the 60 minute Complete Island of Maui itinerary, but with a ground stop at a remote landing location during the tour. Getting out in the middle of nowhere is a really memorable experience as you land someplace that hardly anybody else gets to experience. Refreshments are served while you take 20 minutes to enjoy the breathtaking scenery, pastoral setting, and sweeping views from this special landing location high on the slopes of Haleakala.
90 Min. Maui Spectacular Rate (BHH6)
$533.00 per Passenger (Hawaii sales tax included)
---
---
Details
Schedule: Daily from 7:30an to 4pm
Check In: 30 minutes prior to tour time at Blue Hawaiian's location in the General Aviation area of Kahului Airport, on the far side of the runways from the main terminal.
Aircraft: Eurocopter ECOSTAR that seats 6 guests plus the pilot.
Restrictions: For each guest weighing 240 pounds or more, an adjacent, empty seat purchase is required to safely balance the aircraft. The charge for a comfort seat is reduced to 50% off of the regular tour price.
What to Wear: Wear dark shirts as it causes less glare on the windows.
Reservations: Advanced reservations required and we recommend booking this a month or more before your arrival. A credit card is required to finalize your reservation and Blue Hawaiian Helicopters will charge for your seats at the time your space is confirmed with their office.
Minimum Notice for Cancellations / Changes: At least 48 hours before the start of the event. All tours go out rain or shine.
---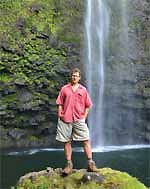 Kevin's Activity Tips:
It never ceases to amaze me that people spend thousands of dollars to come to Hawaii, but think it is too expensive to spend another $300-$400 to REALLY see the islands from a helicopter. There is so much beauty that you cannot see any other way. Do yourself a favor and SPLURGE! You will thank me.
Flying in a helicopter is like riding a magic carpet. They are much more stable than twin engine planes … motion sickness is seldom an issue for anyone. They cut through the wind like a knife. Thrill seekers may wish for a more roller coaster-like experience but the pilots fly a very gentle pattern. Don't expect plunging drops and steeply banked turns.
The best time for helicopter tours (as a rule) is in the morning hours, as cloud cover tends to get thicker throughout the afternoon. Don't feel badly if it looks cloudy just before your flight though … helicopters can fly just under the cloud ceiling, which typically is around 4,000 feet. Clouds and rain can add an element of mystical mystery. Check out some of the waterfall photos for an example.
All helicopter tours leave from the Kahului Heliport. Plan on a 45 minute drive from Lahaina / Kaanapali Resorts, 60 minutes from Kapalua, 30 minutes from Kihei and 45 minutes from Wailea. Save yourself some driving … consider planning the helicopter tour for early morning on the day that you drive to Hana.
Wear dark clothing for your helicopter flight. A light colored shirt will cause a reflection on the windows … you won't notice it during your flight, but it shows up like crazy in any pictures you take. A polarizing filter on the front of your camera will also help remove window glare (and greatly improve pictures that you take of the ocean too).
A note about weight restrictions. Almost all companies in Hawaii charge extra for heavier passengers. This is not a matter of discrimination toward larger guests … it is a business reality due to the spatial limitations of the passenger compartment. The cost and profit margins of the helicopter companies is based upon their helicopters flying with every seat occupied. If the helicopter holds 6 passengers and the size of a guest means that they can only comfortably seat 5, they are losing money. The "comfort seat" is exactly that … it really does make everyone more comfortable. It also ensures that the helicopter's overall weight capacity is not exceeded, which makes this a SAFETY CONCERN as well. Blue Hawaiian's policy is to charge 50% of the cost of an additional seat if they need to leave one seat vacant, which is less than some other helicotper companies that charge 100% of the cost for this additional seat.
Blue Hawaiian produces a live DVD video of your flight which is available for purchase after your flight. A five-camera system allows the pilot to edit a video "on the fly" including shots inside the cabin so your relatives back home can see your reactions during the flight. The quality of these videos is not as high as professionally shot stock videos but it makes a great souvenir.