Sunshine Helicopters Maui
SUPPORT LAHAINA:

We are donating 20% of our profit from ALL FUTURE 2023 MAUI TOUR BOOKINGS to Lahaina fire relief efforts!!!
---
Sunshine Helicopters Maui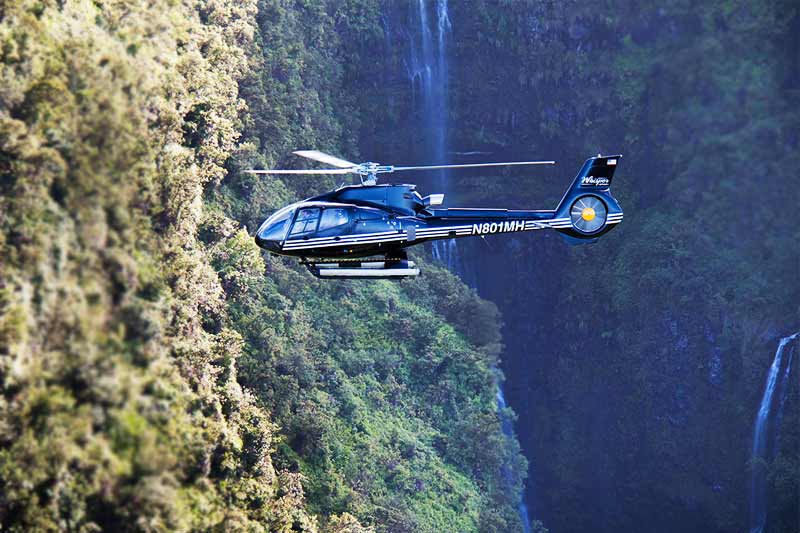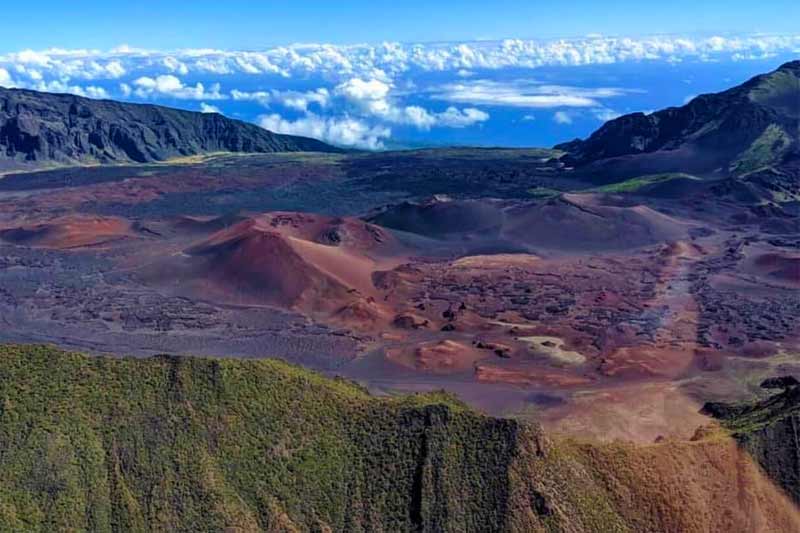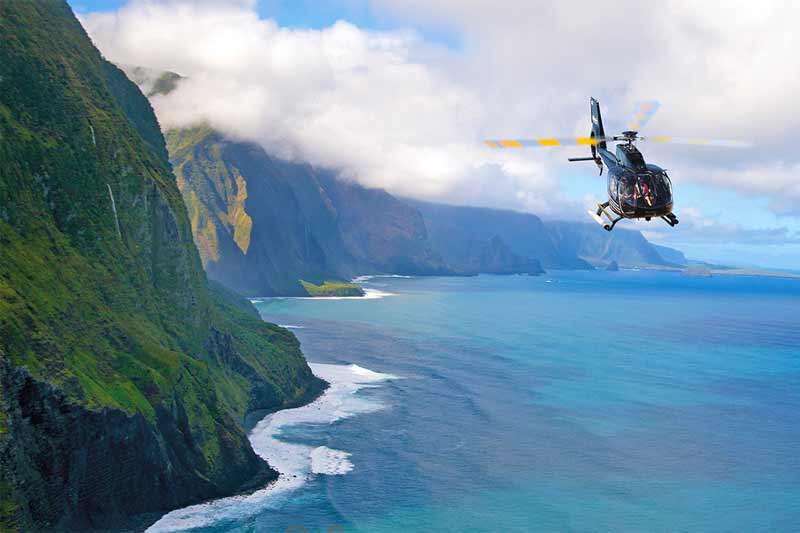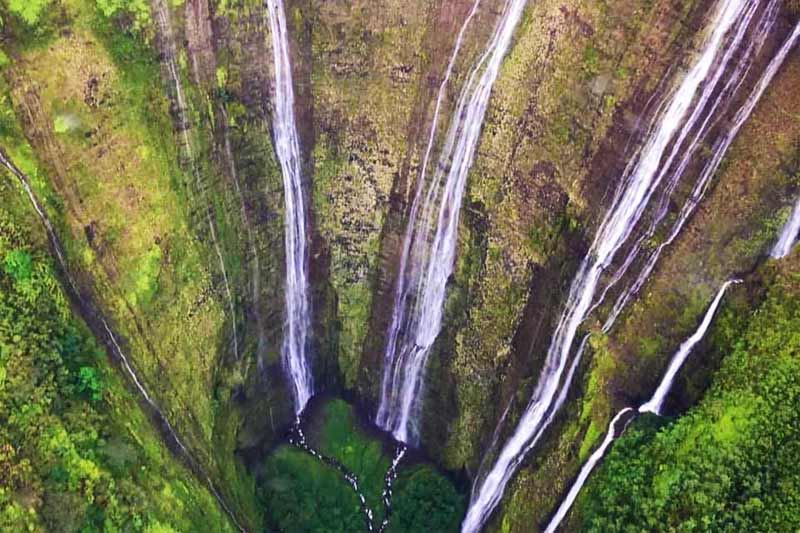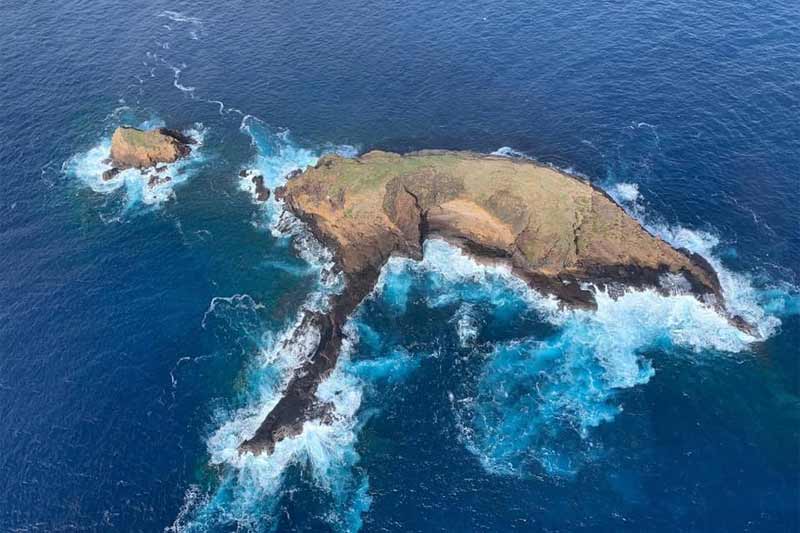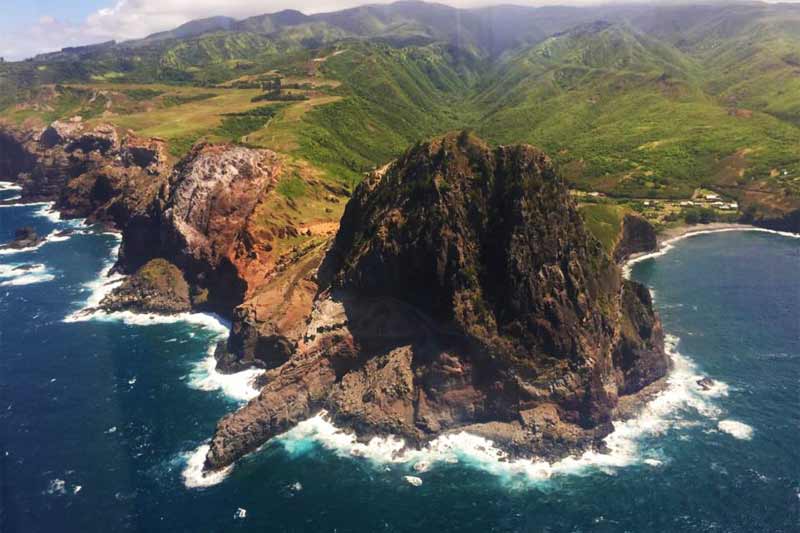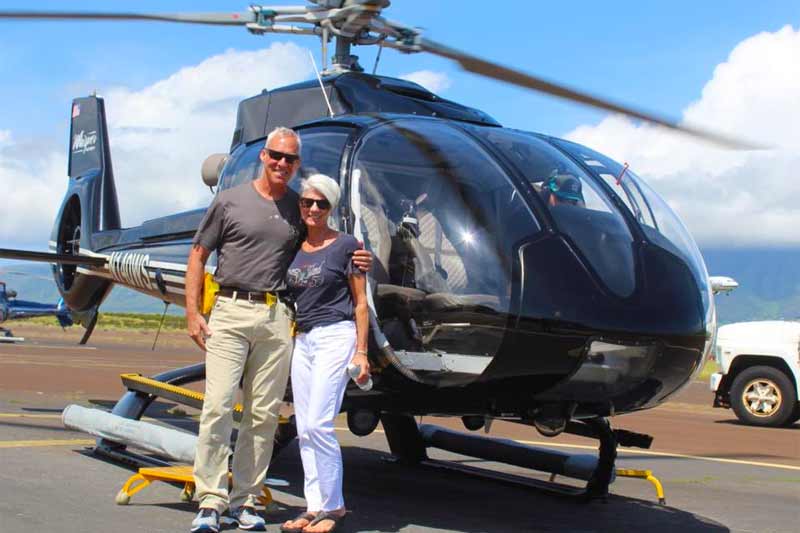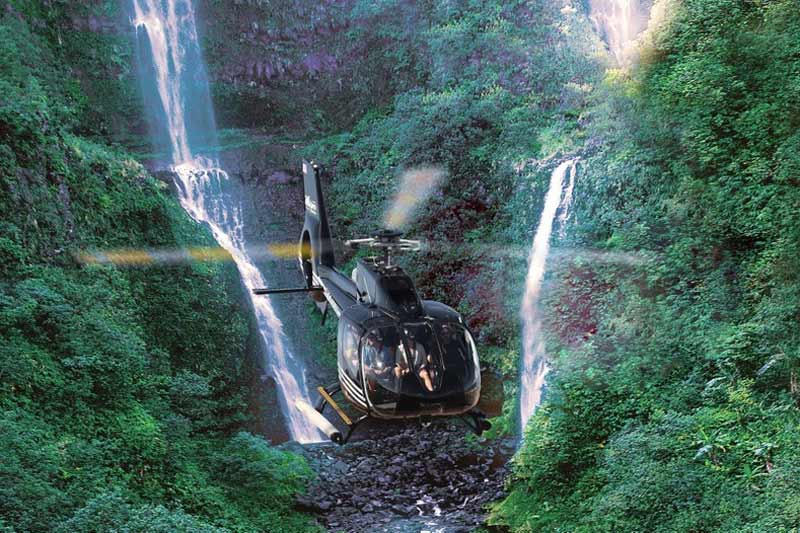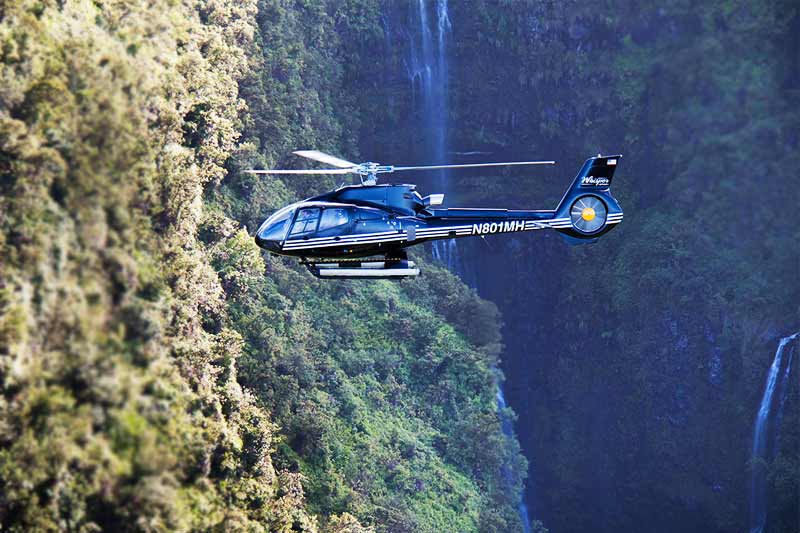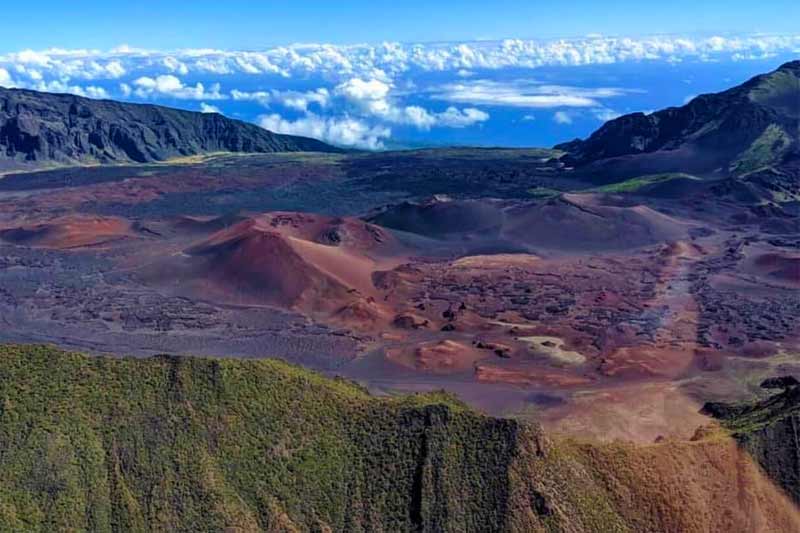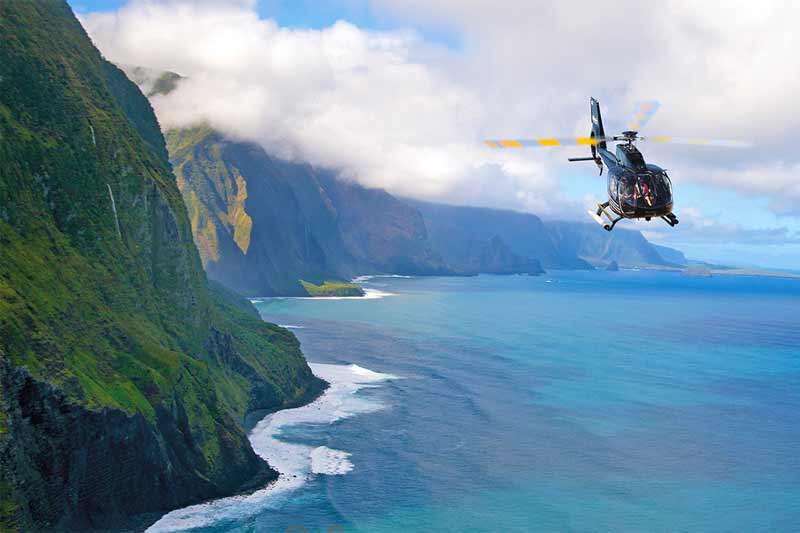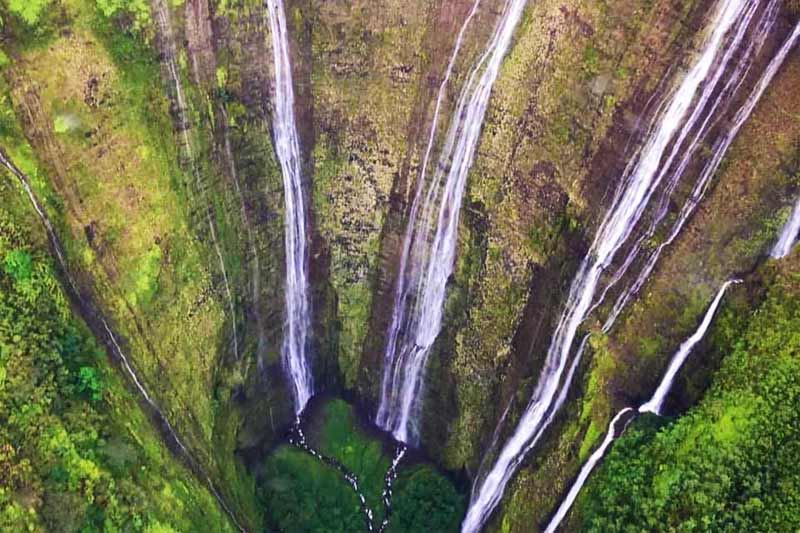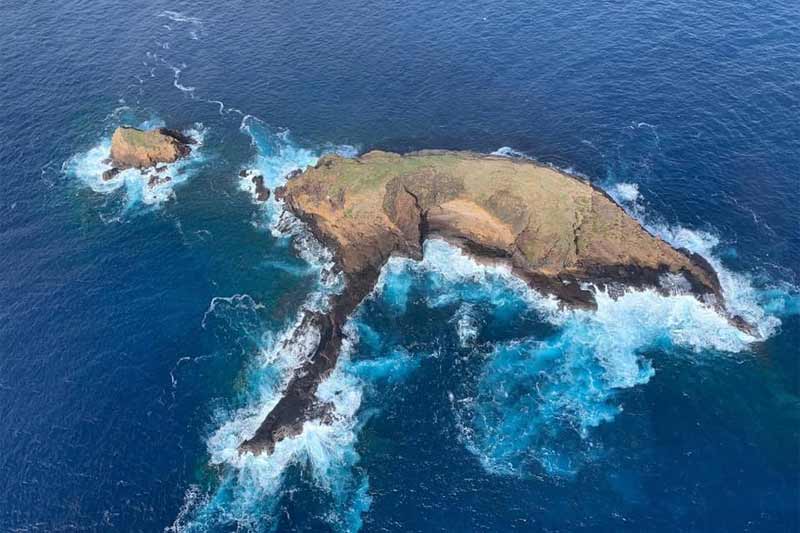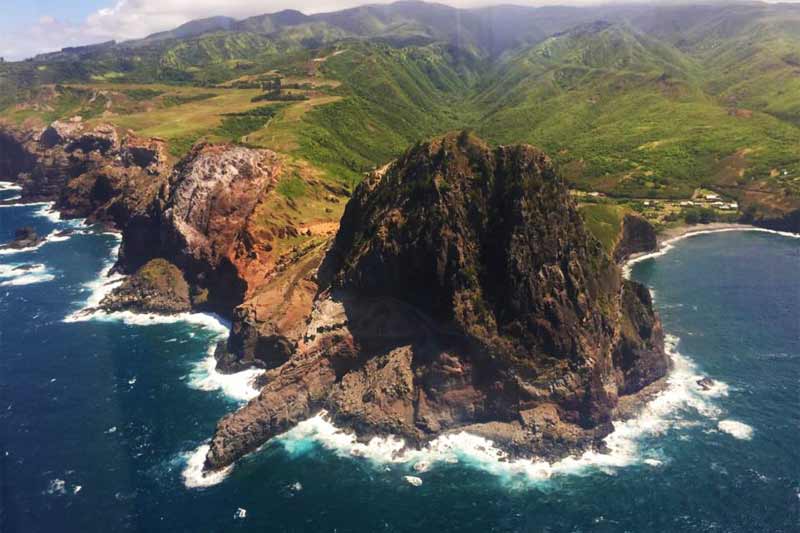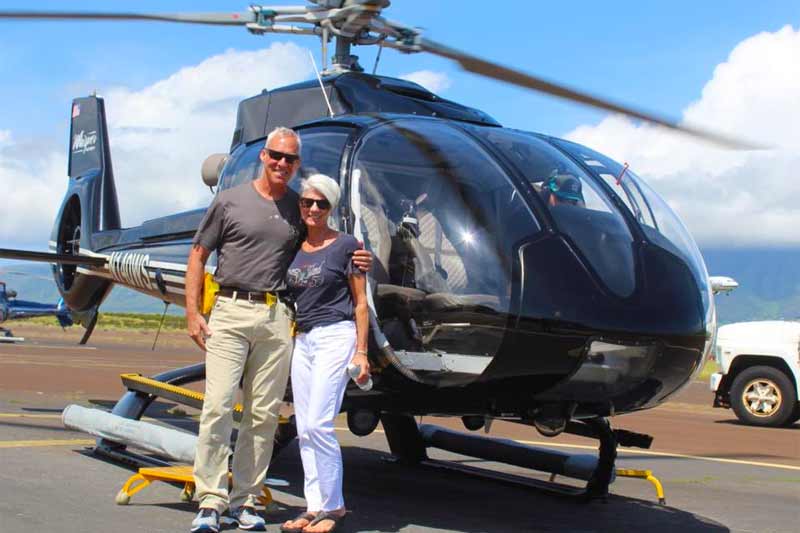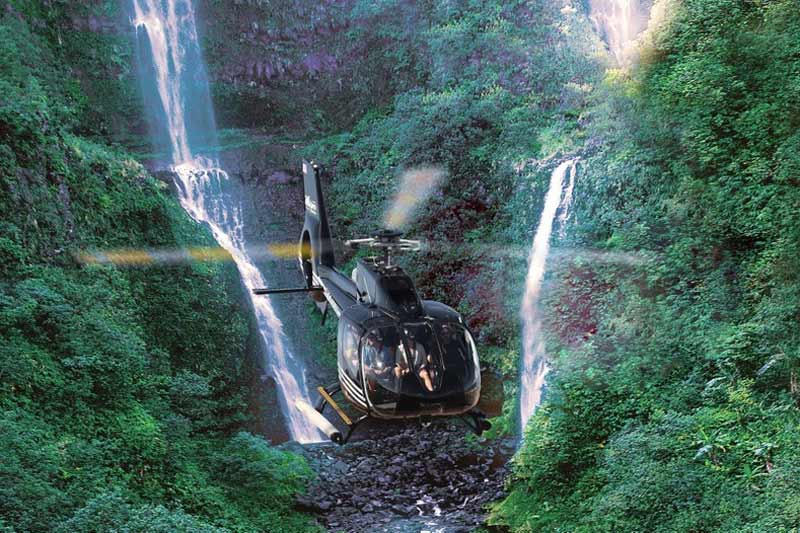 ---
Highlights
Locally owned and operated helicopter company
Newest model state-of-the-art touring helicopter
Flights over Maui and the island of Molokai
Front seat upgrade available for qualifying passengers
---
Description
Tour the islands of Maui and Molokai on a state-of-the-art sightseeing helicopter. Aboard the Whisper STAR with Sunshine Helicopters, you will soar above the Valley Isle. The extinct West Maui Mountains, and the dormant volcano, Haleakala, created Maui two million years ago. Haleakala (literally "house of the sun") sits 10,023 feet above sea level, and is a massive lunar-like crater with pure iron oxide cinder cones towering over 1,100 feet tall. On this flight you will glide over Kaupo and Ko'olau Gaps, where lava flowed from the crater to the sea.
Gaze upon Hana's almost uninhabited backside, Lindberg's grave, and the Seven Pools. The Hana Rain Forest is the large largest tropical rain forest in the country, and extends for over 180 square miles along north coast of Maui.
The rolling waterfalls and lush green valleys make West Maui one of the wettest places on earth. If the weather permits, the tour's highlights include: Maui's tallest waterfall with over 1,100 foot drop, "Honokohau Falls", and the Wall of Tears with over 17 waterfalls flowing simultaneously. Along the West Maui coastline, you will also see the expansive resorts of Kaanapali and Kapalua, and the quaint historic whaling harbor, Old Lahaina Town. Experience the verdant valleys of Launiupoko, Olowalu and Ukumehame. And gaze upon central Maui's pineapple and sugarcane fields.
First Class Seating: Passengers will sit in the front besides the pilot, and will have extra arm and leg room. Only 2 First Class passengers per flight. On the Whisper STAR First Class, a maximum combined weight for two passengers is 490 lbs. After submitting your reservation, you may request First Class Seating after filling out the passenger manifest.
---
Tour Options
Hana & HaleakalaOn this 40-50 minute flight, you will experience sites of Old Hana Town, Haleakala, Kipahulu, Haleakala National Park, the taro field of Ke'anae, awe-inspiring waterfalls along the coastline and the world famous Ho'okipa windsurfing beach on the return. During the months of December thru April, you can experience the great humpback whales!
Sunshine Helicopters Hana / Haleakala Rate (SH2)
$379.00 per Passenger (Hawaii sales tax included)
---
Maui Circle This exciting flight combines Hana, Haleakala, and West Maui sites. The 60-70 minutes tour includes views of Haleakala National Park, Old Hana Town, the taro field of Ke'anae, Kipahulu, waterfalls along the coast and the world famous Ho'okipa windsurfing beach on the way back. Whale watching during the months of December thru April.
Sunshine Helicopters Maui Circle Rate (SH3)
$449.00 per Passenger (Hawaii sales tax included)
---
Molokai Deluxe On this 55-65 minute flight, you will experience highlights of West Maui. Then you cross Pailolo channel between Maui's northwestern shore and Molokai's eastern coastline, and you can whale watch (when in season). Soar to Molokai's remote and isolated north shore, and see the tallest sea cliffs in the world. Glide above Hawaii's tallest waterfalls, including the 1,750 foot Kahiwa Falls, and experience Halawa Valley with two cascading waterfalls. Also, discover where a settlement was for people suffering from Hansen's disease (leprosy) on Molokai's Kalaupapa Peninsula, and see Father Damien's monument.
Sunshine Helicopters Molokai Deluxe Rate (SH4)
$424.00 per Passenger (Hawaii sales tax included)
---
---
Details
Schedule: Daily from 7:30am to 4pm
Check In: 30 minutes prior to tour time at Sunshine Helicopters' location in the General Aviation area of Kahului Airport, on the far side of the runways from the main terminal.
Aircraft: Eurocopter Whisperstar that seats 6 guests plus the pilot.
Restrictions: Guests over 290 pounds will be required to purchase an additional comfort seat. This policy is necessary because helicopters have limited internal space and overall passenger weights must be calculated prior to take-off to ensure that the vehicle's limitations are not exceeded. FAA regulations require all passengers and their carry-on items to be weighed at time of check-in.
What to Wear: Wear dark shirts as it causes less glare on the windows.
Reservations: Advanced reservations required and we recommend booking this a month or more before your arrival. This event is "RESERVE NOW PAY LATER"; we need a credit card on file to finalize your reservation but nothing is charged at the time of reservation for those planning in advance. A 20% deposit is processed by our agency a few days before your vacation begins, and the balance is paid directly to Sunshine Helicopters upon checkin for your flight.
Minimum Notice for Cancellations / Changes: At least 48 hours before the start of the event. All tours go out rain or shine.
---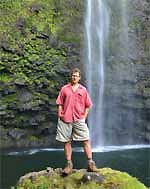 Kevin's Activity Tips:
I say this on every helicopter page ... it never ceases to amaze me that people spend thousands of dollars to come to Hawaii, but think it is too expensive to spend another $300-$350 to REALLY see the islands from a helicopter. There is so much beauty that you cannot see any other way. Do yourself a favor and SPLURGE! You will thank me.
Flying in a helicopter is like riding a magic carpet. They are much more stable than twin engine planes … motion sickness is seldom an issue for anyone. They cut through the wind like a knife. Thrill seekers may wish for a more roller coaster-like experience but the pilots fly a very gentle pattern. Don't expect plunging drops and steeply banked turns.
The best time for helicopter tours (as a rule) is in the morning hours, as cloud cover tends to get thicker throughout the afternoon. Don't feel badly if it looks cloudy just before your flight though … helicopters can fly just under the cloud ceiling, which typically is around 4,000 feet. Clouds and rain can add an element of mystical mystery. Check out some of the waterfall photos for an example.
All helicopter tours leave from the Kahului Heliport. Plan on a 45 minute drive from Lahaina / Kaanapali Resorts, 60 minutes from Kapalua, 30 minutes from Kihei and 45 minutes from Wailea. Save yourself some driving … consider planning the helicopter tour for early morning on the day that you drive to Hana.
Wear dark clothing for your helicopter flight. A light colored shirt will cause a reflection on the windows … you won't notice it during your flight, but it shows up like crazy in any pictures you take. A polarizing filter on the front of your camera will also help remove window glare (and greatly improve pictures that you take of the ocean too).
A note about weight restrictions. Almost all companies in Hawaii charge extra for heavier passengers. This is not a matter of discrimination toward larger guests … it is a business reality due to the spatial limitations of the passenger compartment. The cost and profit margins of the helicopter companies is based upon their helicopters flying with every seat occupied. If the helicopter holds 6 passengers and the size of a guest means that they can only comfortably seat 5, they are losing money. The "comfort seat" is exactly that … it really does make everyone more comfortable. It also ensures that the helicopter's overall weight capacity is not exceeded, which makes this a SAFETY CONCERN as well. Sunshine Helicopters has the highest weight level at which they charge extra (290 pounds) but they do charge in full for an extra seat for guests who exceed that limit.
Most tour helicopters on Maui are Eurocopter A-STAR's … the seating configuration in each is the same. Two passengers sit up front with the pilot and four sit in the second row. People often say to me, "But the two people in the back seat don't get a window seat." True, but visibility from these helicopters is excellent … you really get a 180 degree view no matter where you sit. Yes, yes, it is cool to sit up front. But I like to describe the entire experience as sitting in a flying theatre. By the way, you don't get to decide where you sit, or pay extra for a front seat. FAA requirements dictate who sits where based upon body weight. I once had a couple that was so adamant about sitting up front that they paid for all six seats. If you are made of money, go for it!!! We'll be glad to set you up!
<