Hana Helicopter and Van Tour
SUPPORT LAHAINA:

We are donating 20% of our profit from ALL FUTURE 2023 MAUI TOUR BOOKINGS to Lahaina fire relief efforts!!!
---
Hana Helicopter and Van Tour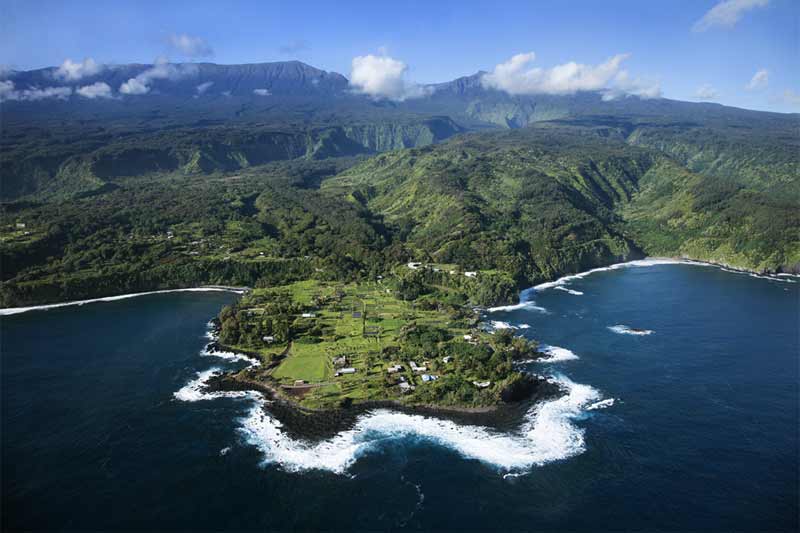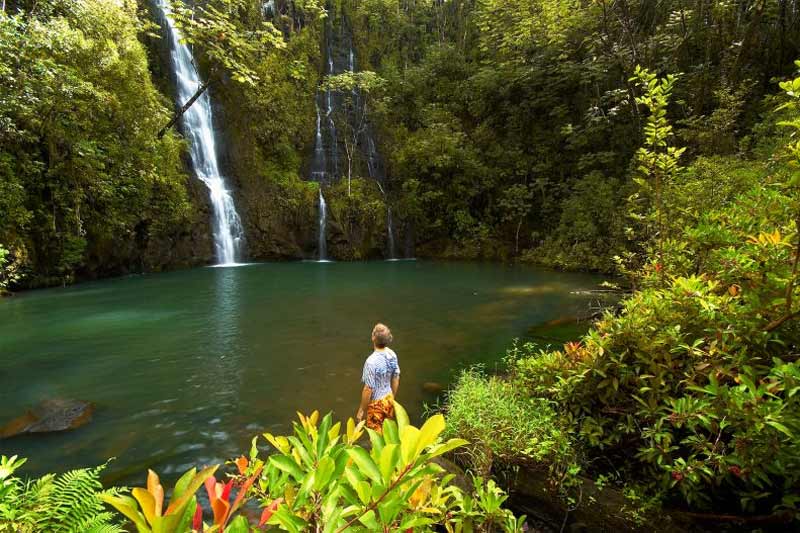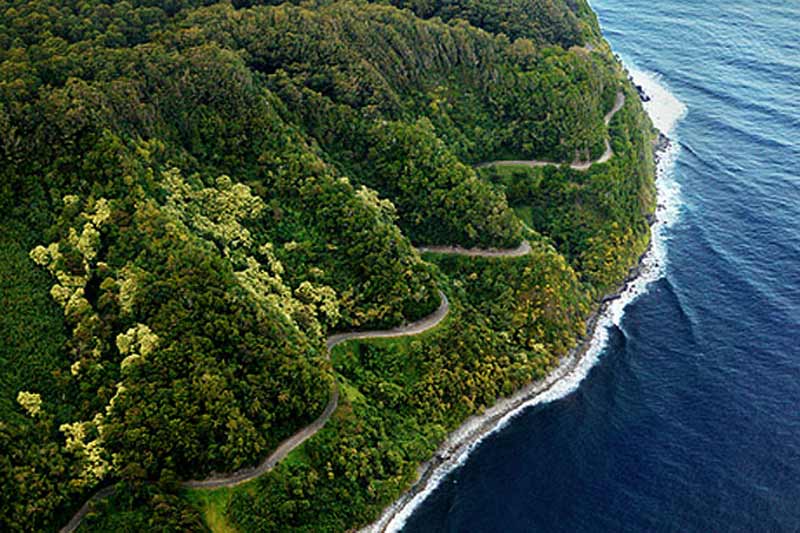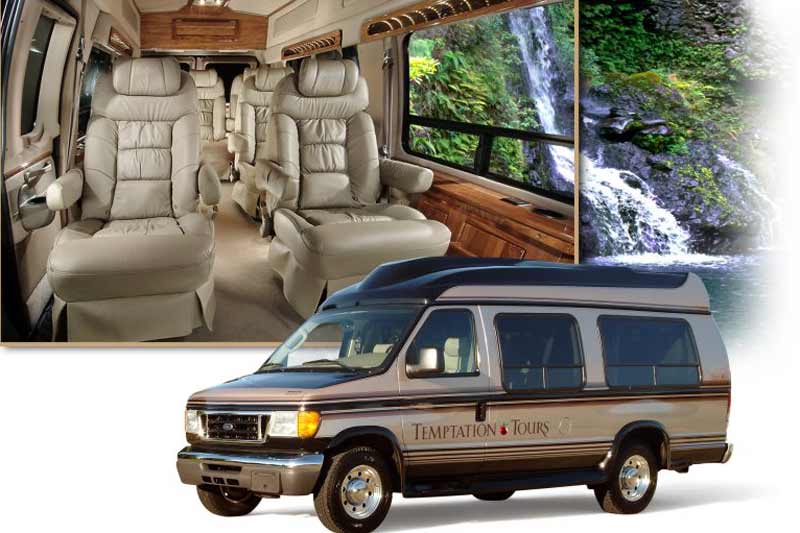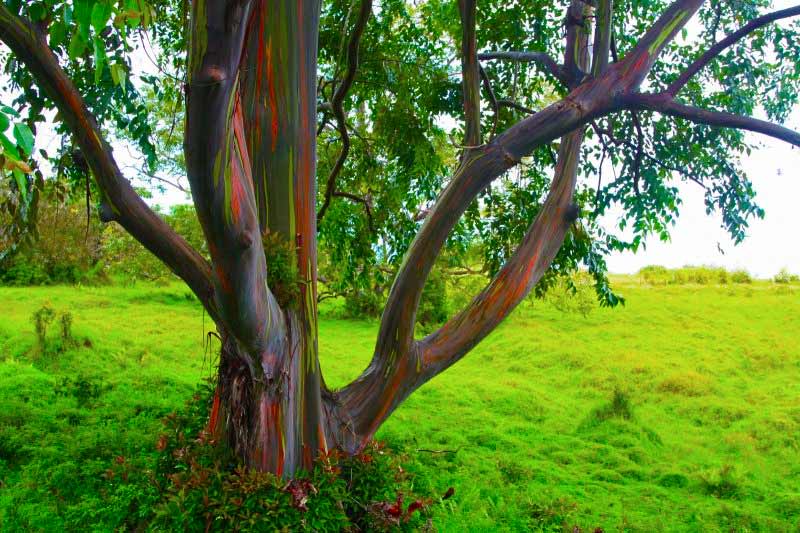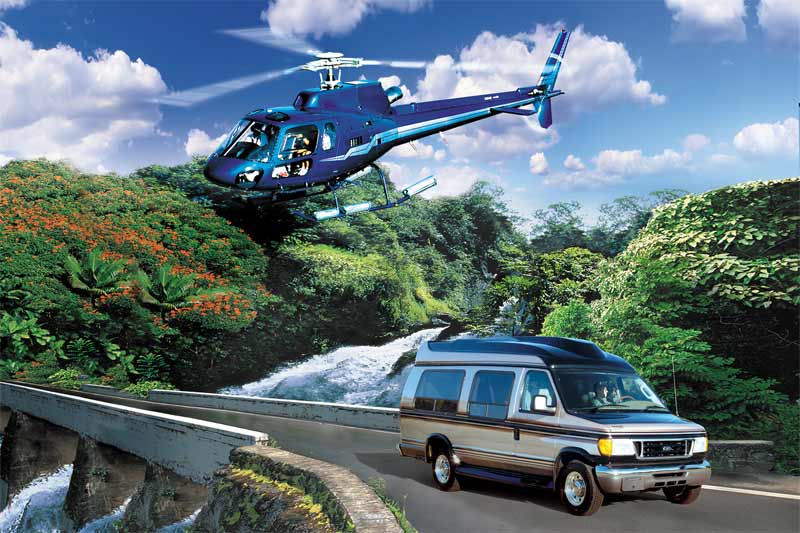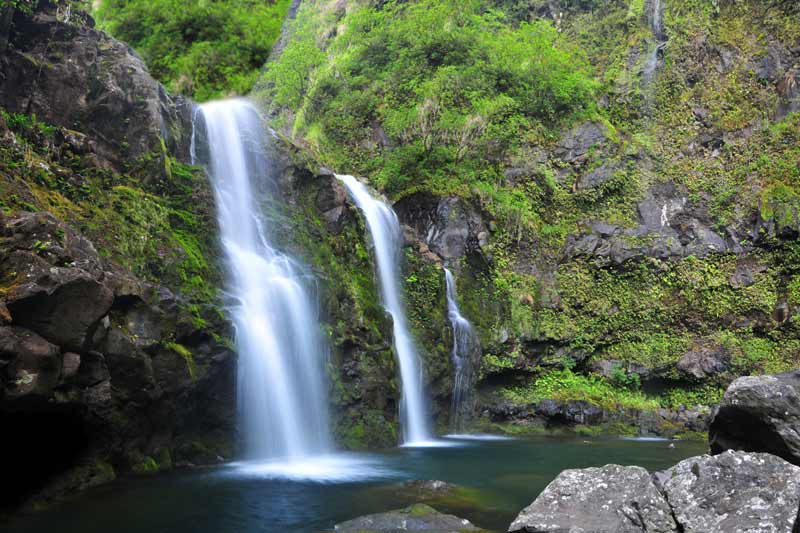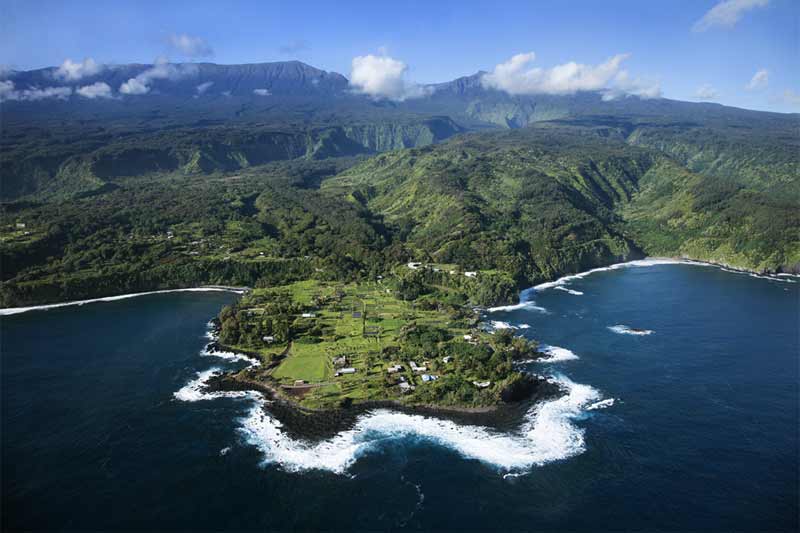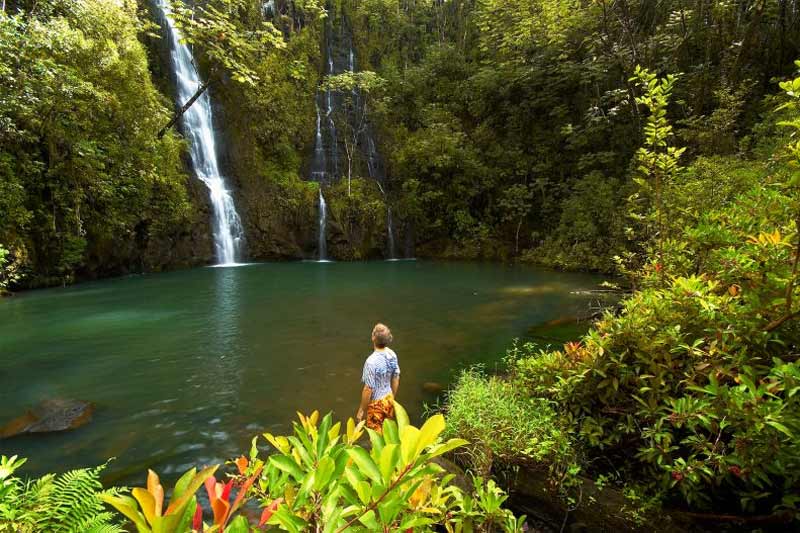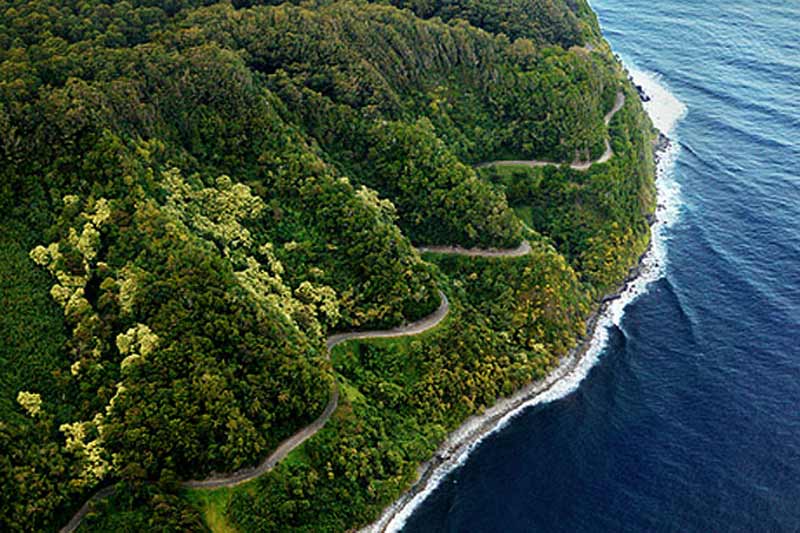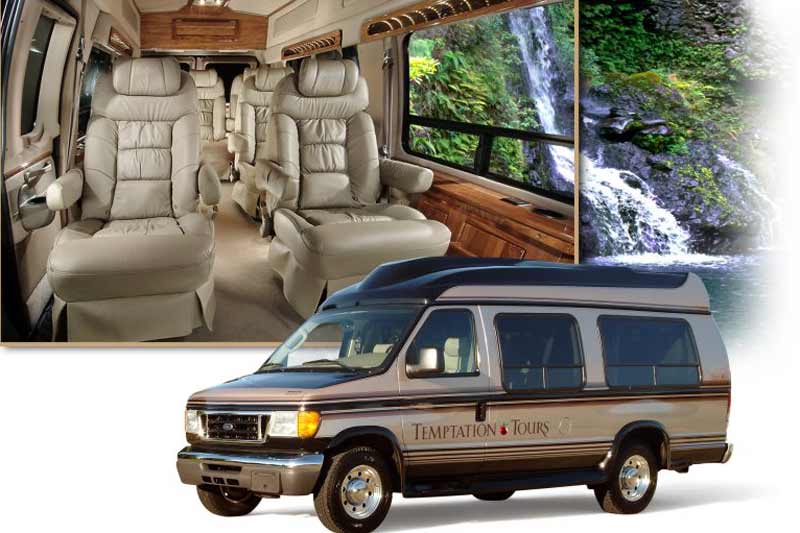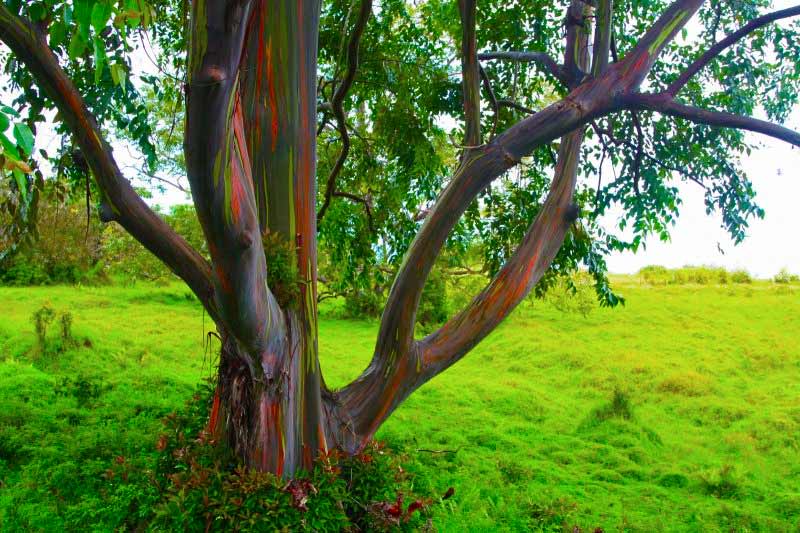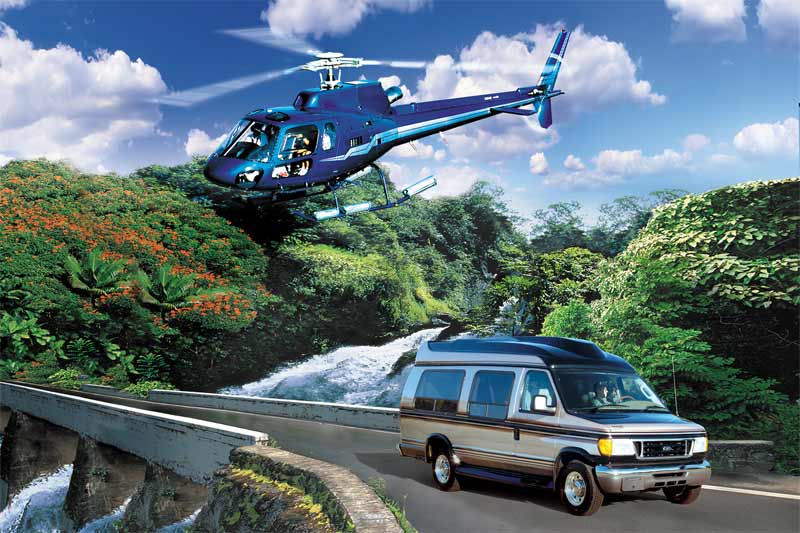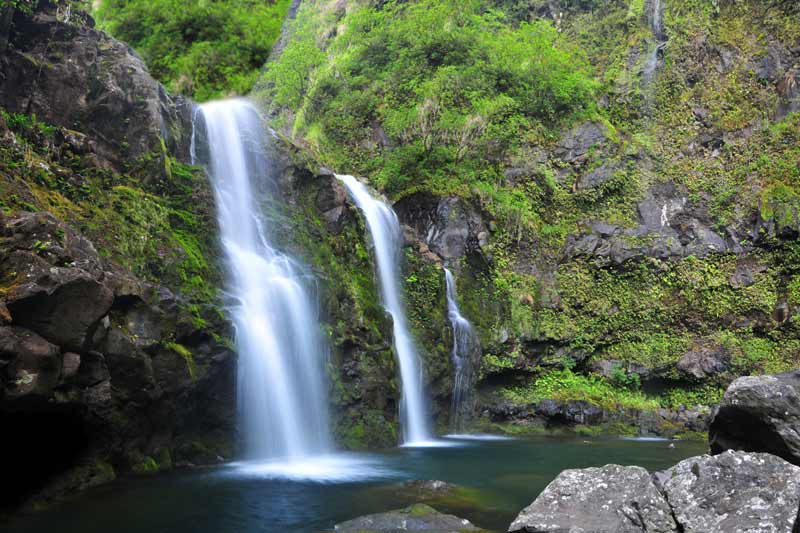 ---
Highlights
Luxury limo van tour of the Road to Hana
Sightseeing helicopter flight of Hana and Halekala
Morning tour does van, then helicopter
Afternoon tour does helicopter, then van
---
Description
Hana Helicopter and Van Tour is a sky trek that combines a one-way 37 minute helicopter tour of Haleakala and the Hana rain forest with a 3.5 hour luxury limo-van tour of the renowned "Road to Hana." This East Maui adventure includes expert narration, a delicious beach picnic lunch served on white linen and crystalline plates, tropical gardens tour, a waterfall swim, and many photo opportunities along the way. Visit the Hana Bay, the black sand beach at Waianapanapa State Park, the Keanae Peninsula, the Halfway to Hana Fruitstand/Snack Shop, and swim in a waterfall at Pua'a Ka'a Wayside Park (conditions permitting). Instead of driving and worrying about the windy road, fly and ride to Hana on this ultimate adventure and concentrate on the beauty of Maui.
This tour is offered at twice daily. The morning tour meets at the heliport at 7am; you do the van tour to Hana first, then eat lunch, followed by the helicopter tour which returns you to the airport in Kahului around 1:15pm. The afternoon tour meets at the heliport at 11am; you do the helicopter tour to Hana first, then eat lunch, followed by the van tour on the return to the airport around 5pm.
---
Cost
AM Hana Sky Trek Rate (TT1)
$534.28 per Passenger (Hawaii sales tax included)
---
PM Hana Sky Trek Rate (TT2)
$534.28 per Passenger (Hawaii sales tax included)
---
---
Details
Schedule: Daily. 7am for morning tour (Hana van tour first, lunch, and then helicopter flight). 11:15am for afternoon tour (helicopter flight first, lunch, and then Hana van tour)
Check In: At the helicopter company's location in the General Aviation area at Kahului Airport on the far side of the runways from the main terminal building.
Tour Includes: Continental breakfast, picnic lunch (grilled herb marinated chicken breast and lightly blackened 7 spice seared ono. Vegetarian / Vegan / Gluten-free lunch entree available.
Aircraft: Either Blue Hawaiian Helicopters Eurocopter ECOSTAR or Air Maui's Eurocopter ASTAR. Both models seat 6 guests plus the pilot.
Restrictions: Individuals over 240 pounds or couples with a combined weight over 420 pounds may need to purchase an additional seat. Call for details at 1.877.678.7333. All participants must be fully ambulatory; no wheelchairs, walkers, electric scooters, and no oxygen canisters are permitted. MINIMUM AGE FOR THIS TOUR is 4.
What to Wear: Comfortable clothing and closed-toed walking shoes are required. Bring a swimsuit and towel if you would like to swim in a waterfalls. Wear dark shirts as it causes less glare on the windows.
Reservations: Advanced reservations required and we recommend booking this a month or more before your arrival. This event is "RESERVE NOW PAY LATER"; we need a credit card on file to finalize your reservation but we do not charge you for this reservation until a few days before the beginning of your vacation!
Minimum Notice for Cancellations / Changes: This tour operator has one of the more elaborate cancellation policies that is based upon the size of your group. For parties of 1-2 people, minimum notice to cancel or change is 7am 2 days prior to tour date. Parties of 3-6 is 7am 3 days prior to tour date. Parties of 7-8 is 7am 4 days prior to the tour date. Parties of 8 or more is 7am 7 days prior to tour date. In addition, HOLIDAY dates have special cancellation … From December 19th – January 10th, cancellations must be made a full 7 days prior to the tour date for all parties regardless of size.
---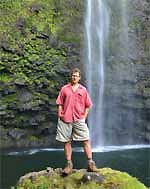 Kevin's Activity Tips:
For those who want to see the Road to Hana AND want to fly over this spectacular scenery, why not do it all in one day? Especially for guests staying on the West side of the island, it makes for one less trip to the other side of the island. It's a great tour option FOR THOSE WHO ARE PLANNING AHEAD. This one is tough to book last minute, and by last minute, I mean ANYTIME after you've already arrived on Maui. There are only six seats in the helicopter, so do the math. Availability on this one is VERY limited!
There is a morning tour and an afternoon tour. A lot of people book the morning tour because they've heard that "morning is the best time to do a helicopter flight" and I do agree with that advice. But on this tour the helicopter portion is done in the middle of the day ... either way ... and you actually fly a little earlier by booking the AFTERNOON tour! That doesn't seem to make sense until you stop and think about the logistics here. The morning tour starts with the limo van tour of the Road to Hana. While that ground tour is finishing, the afternoon tour takes off in the helicopter and does the sightseeing flight to Hana Airport. THEN THE TOURS SWAP VEHICLES. The morning van tour gets in the helicopter for the return flight and aerial sightseeing on the way back. The afternoon tour gets in the van and does the Road to Hana on the way back to Kahului.