Hawaiian Style Hana Tours
SUPPORT LAHAINA:

We are donating 20% of our profit from ALL FUTURE 2023 MAUI TOUR BOOKINGS to Lahaina fire relief efforts!!!
---
Hawaiian Style Hana Tours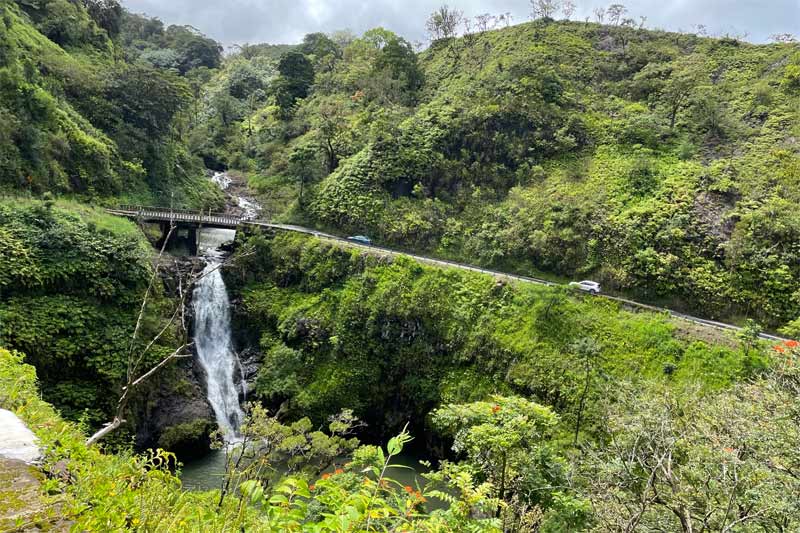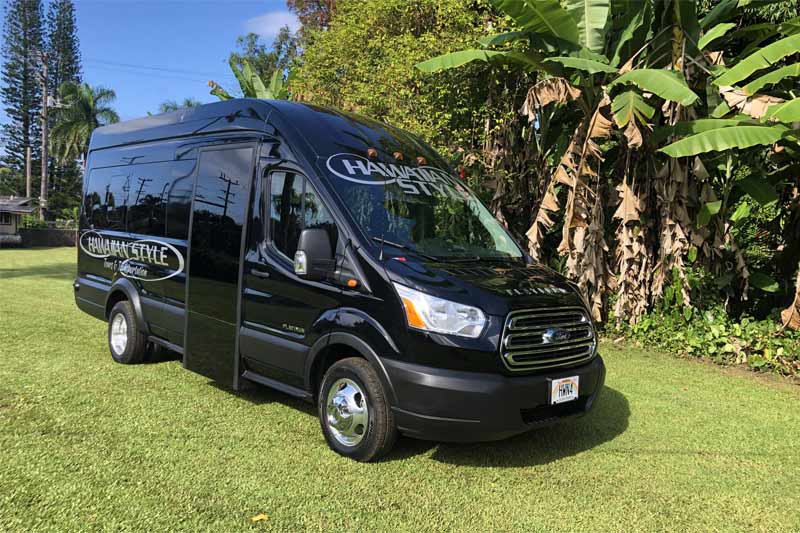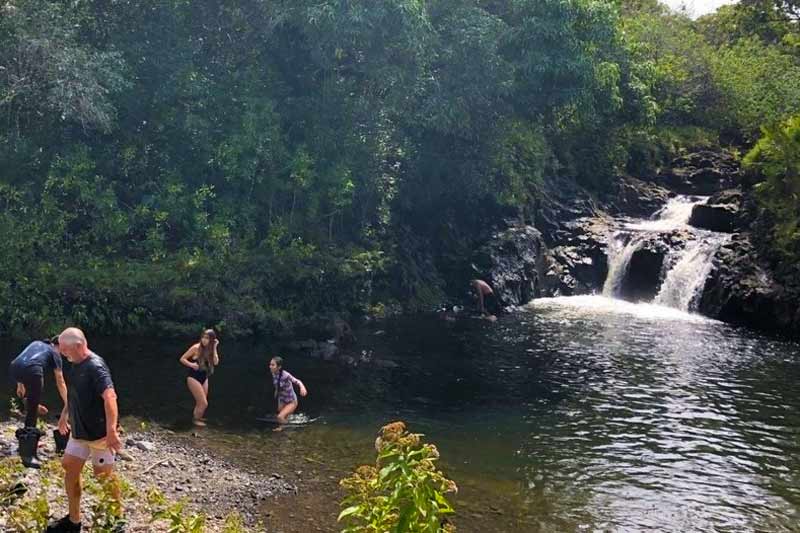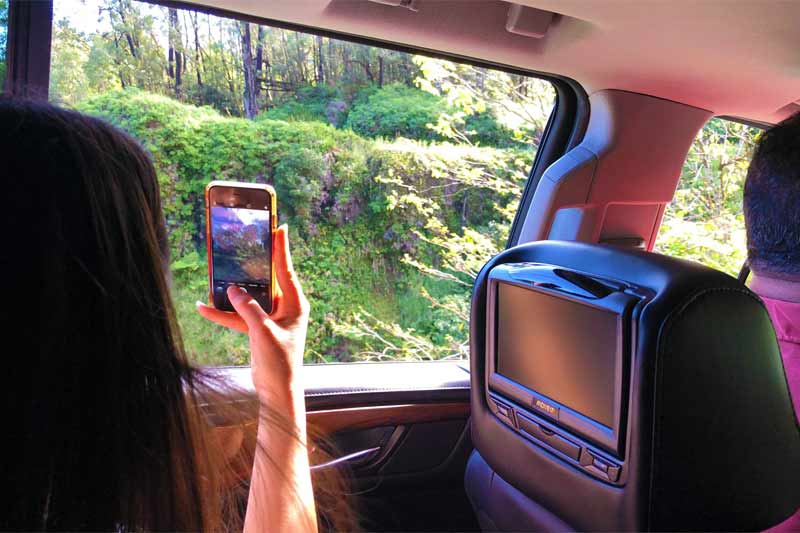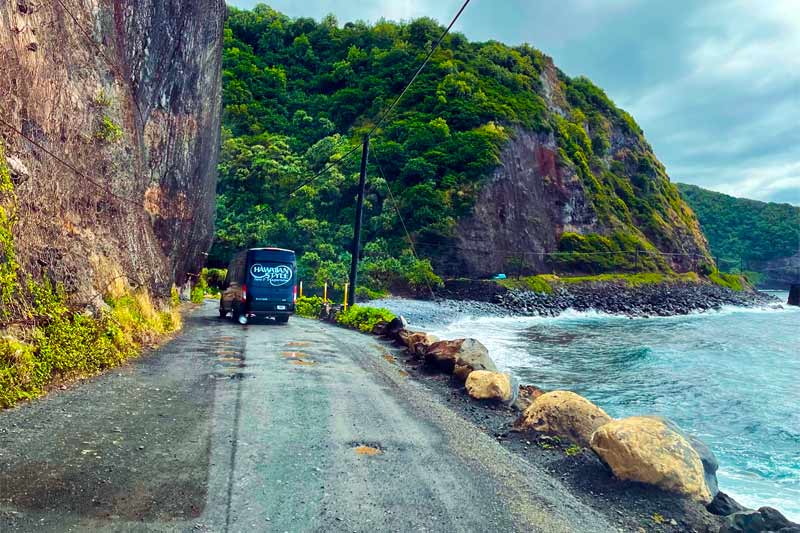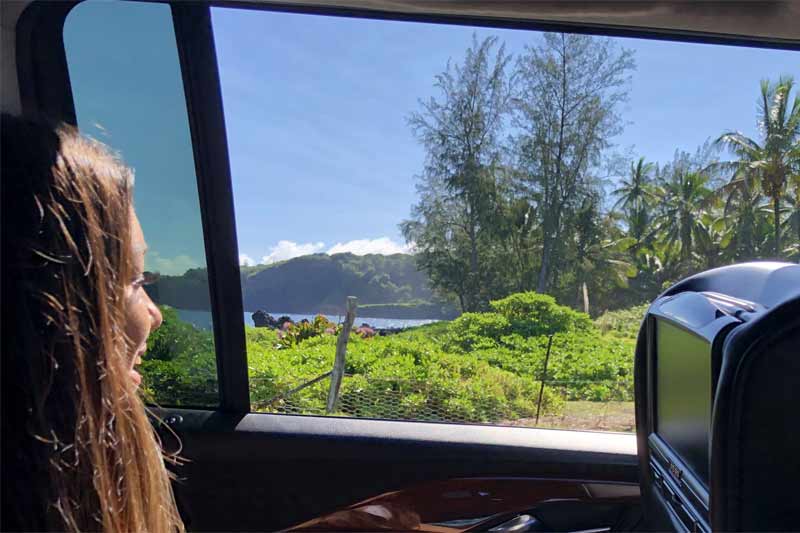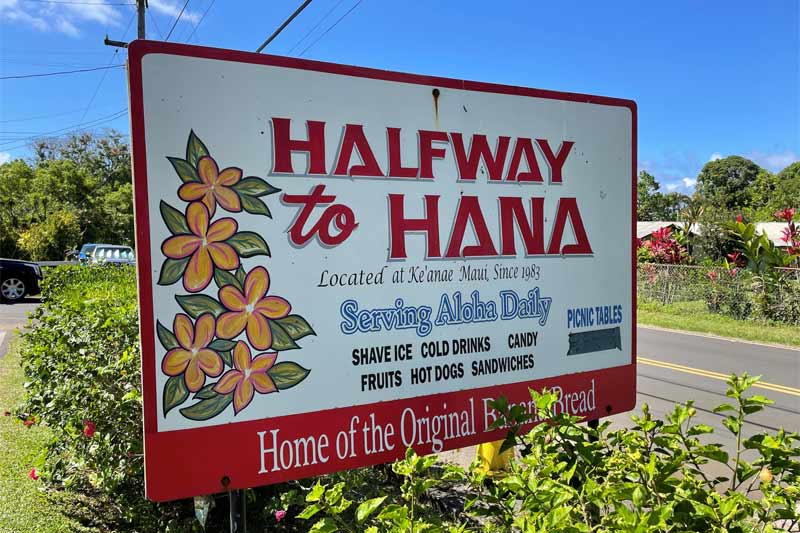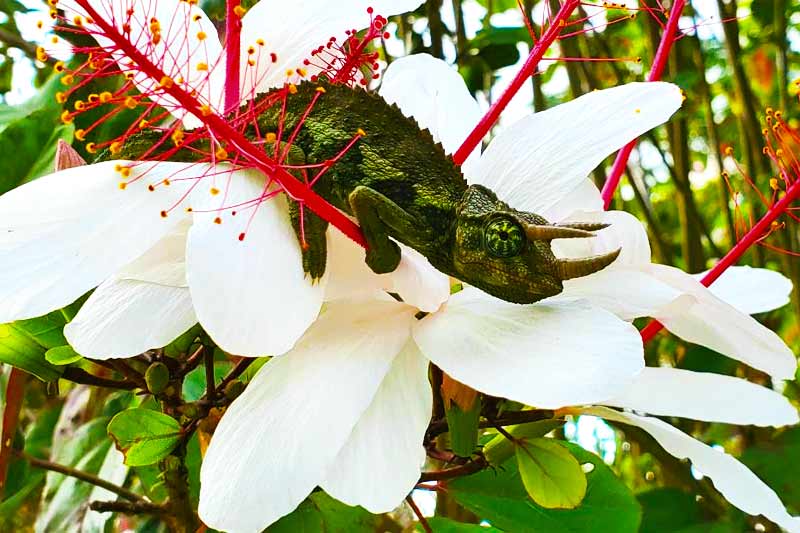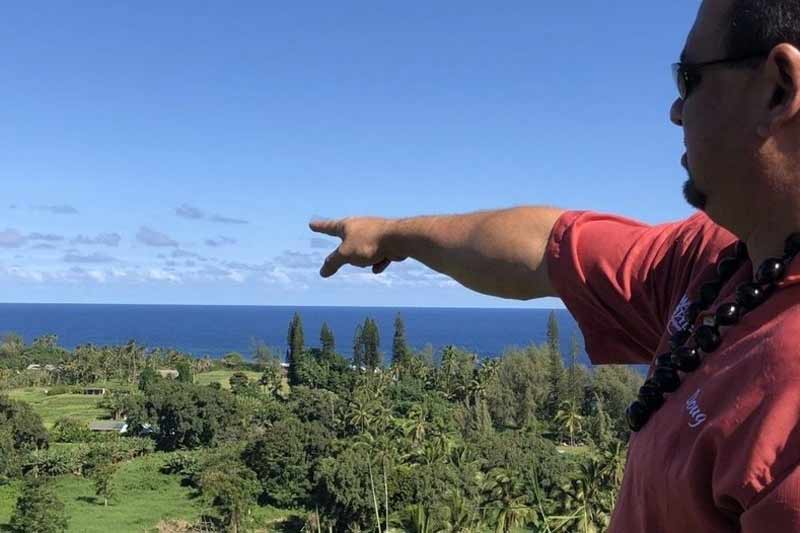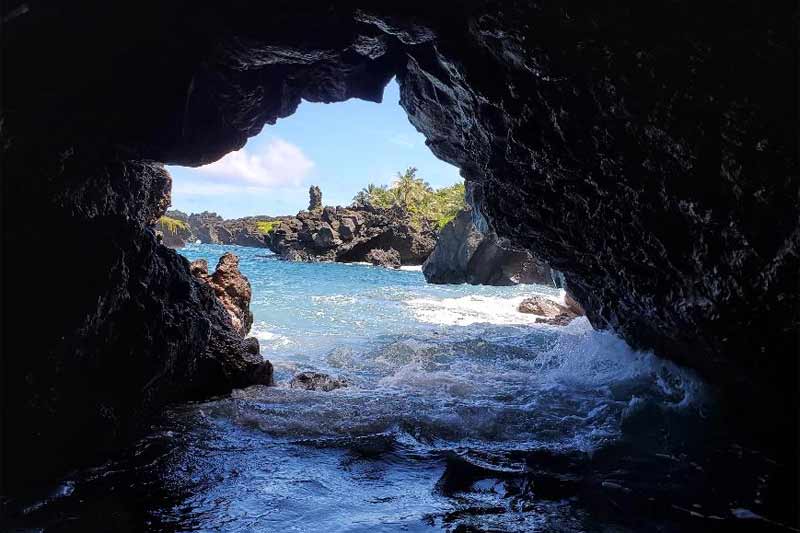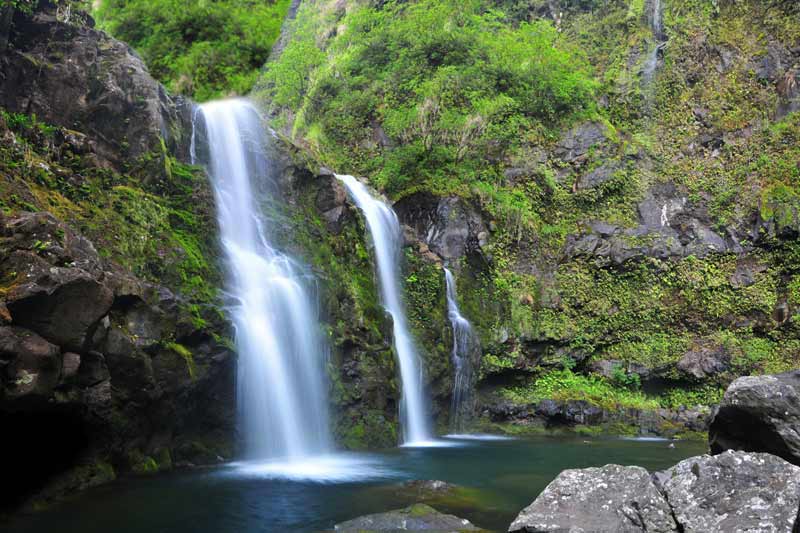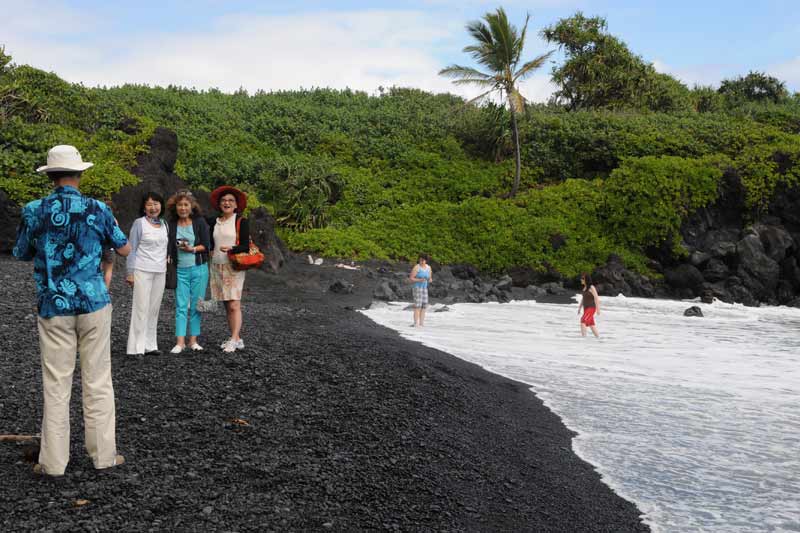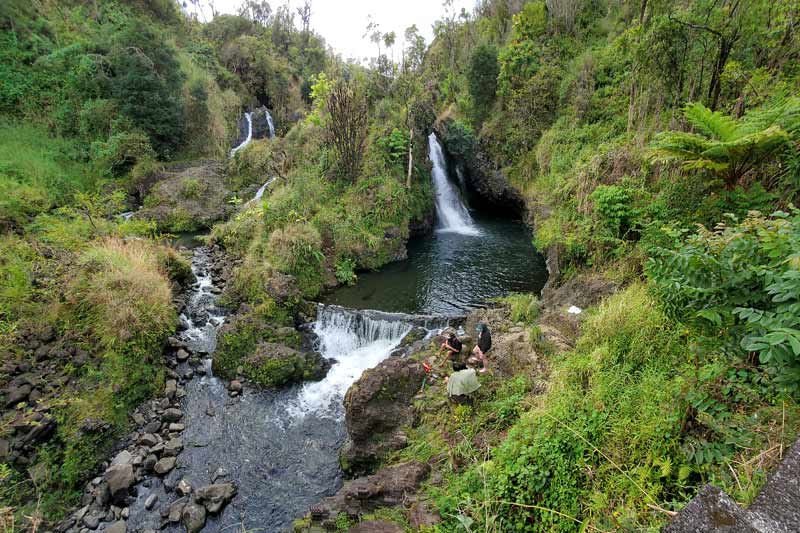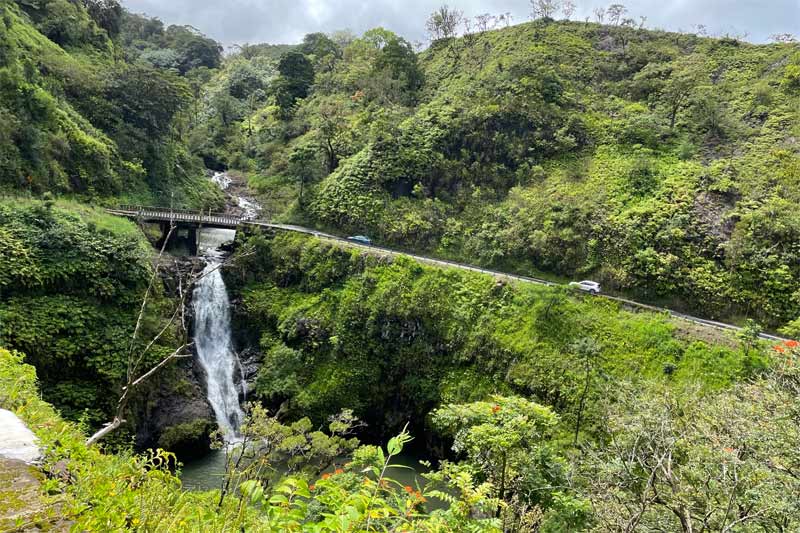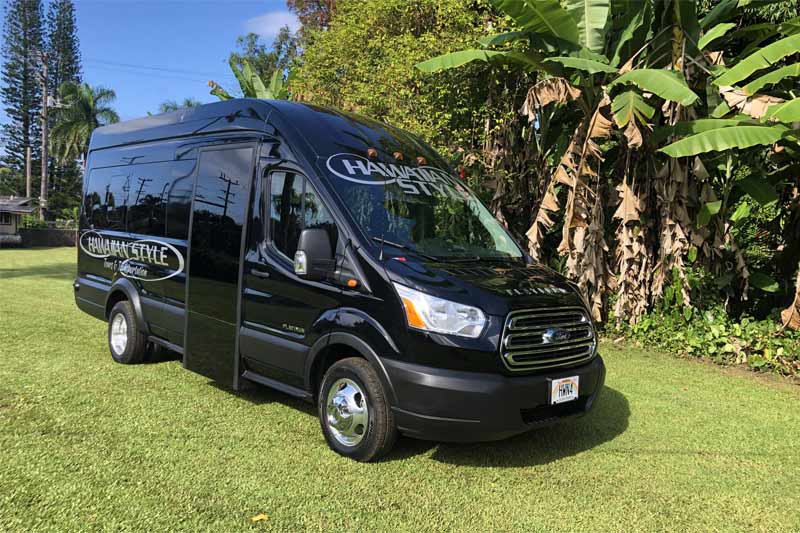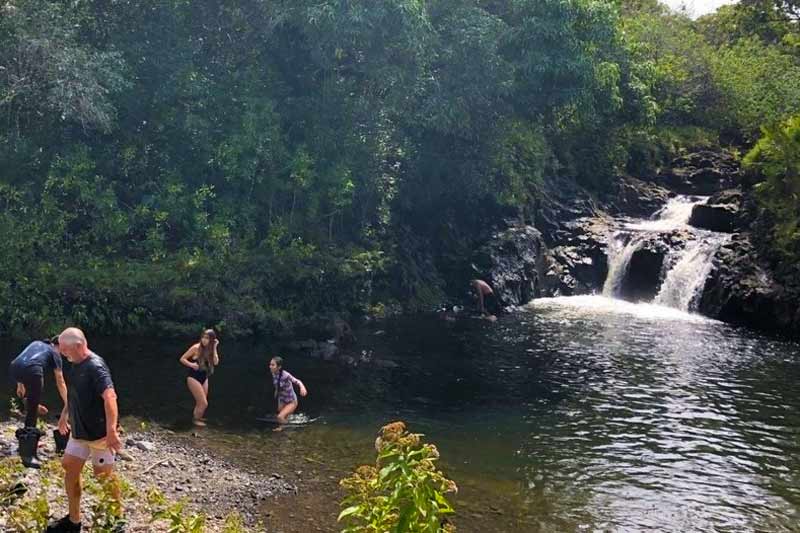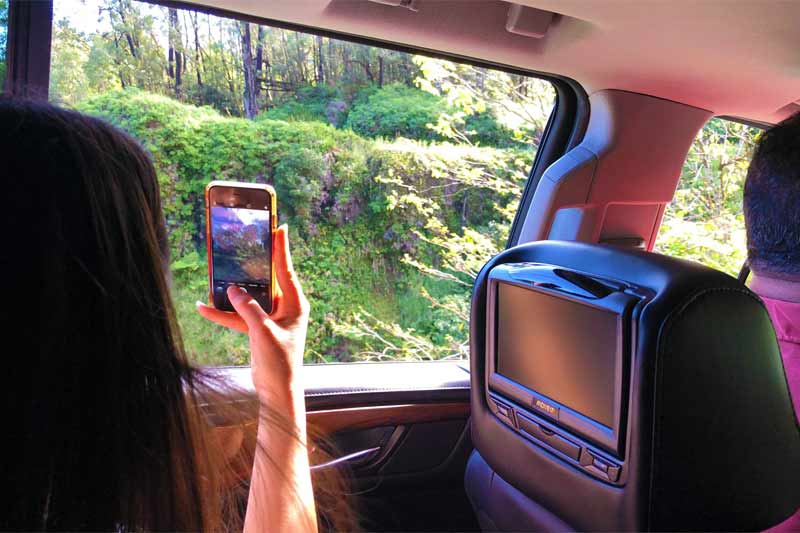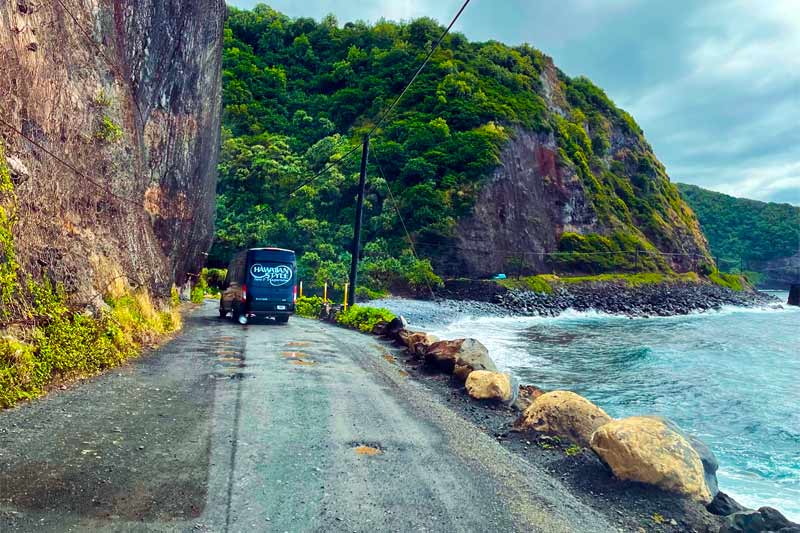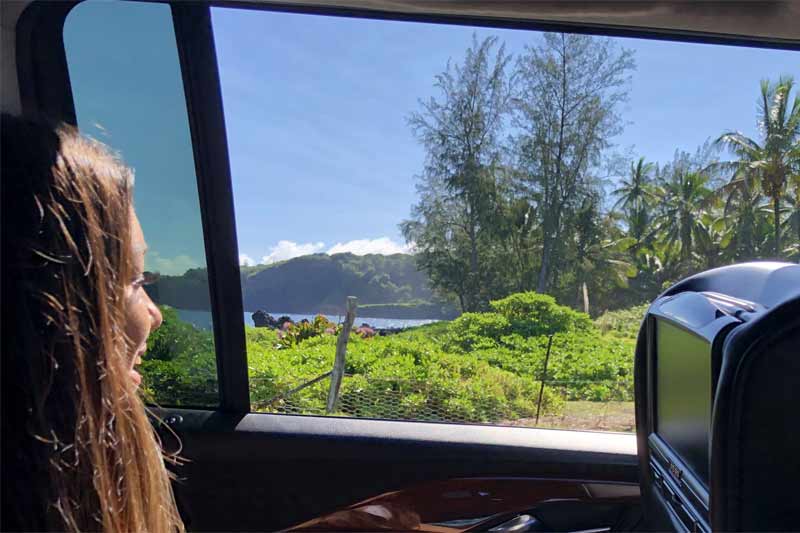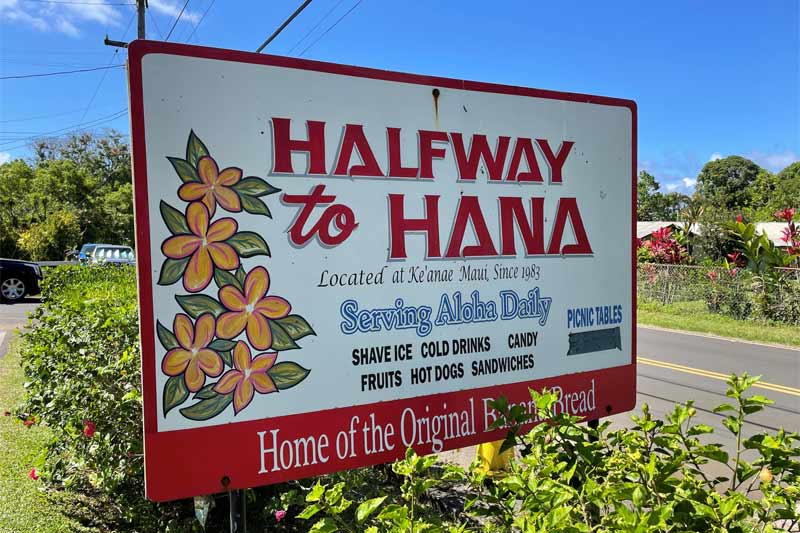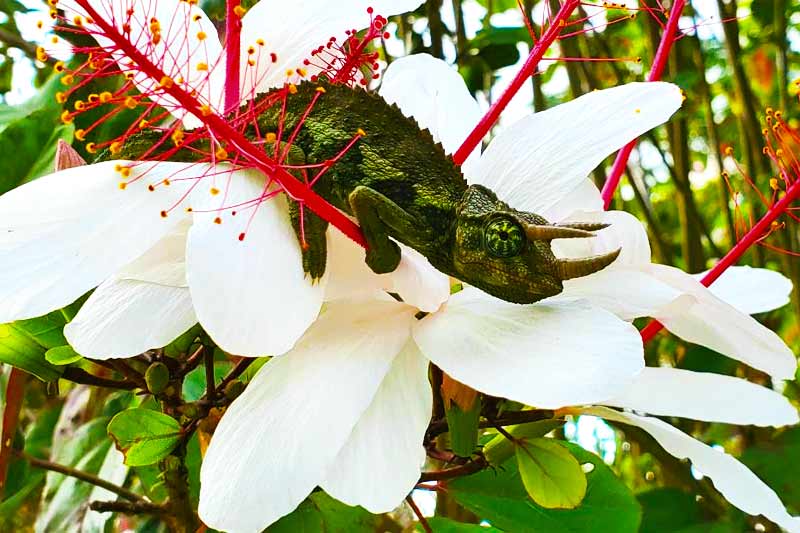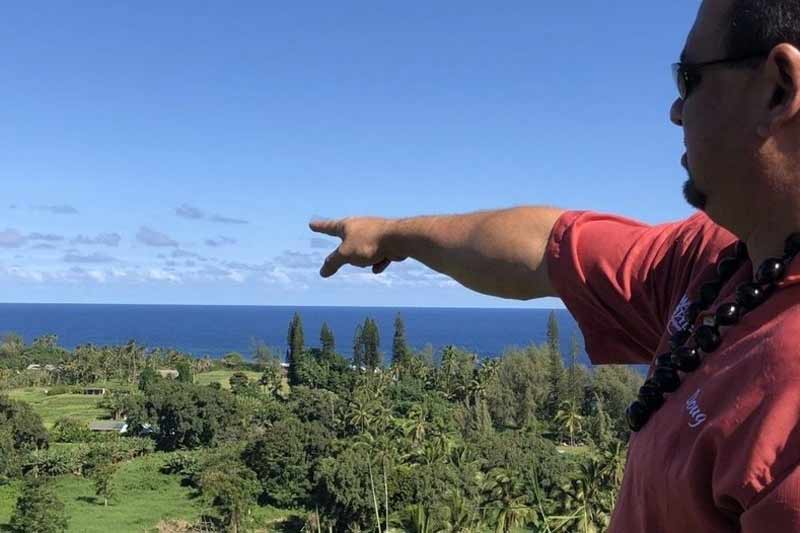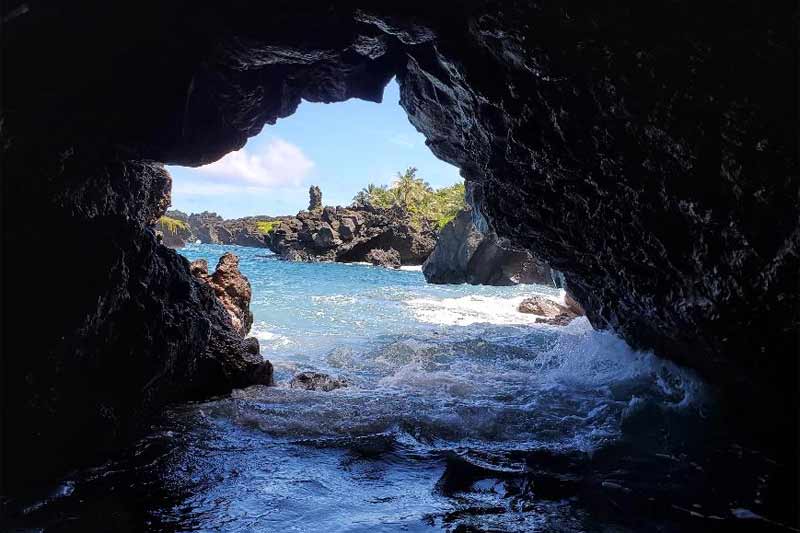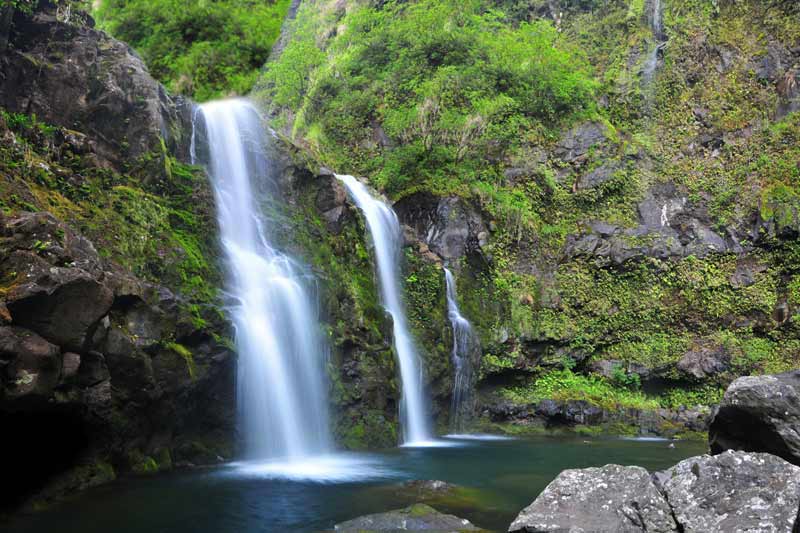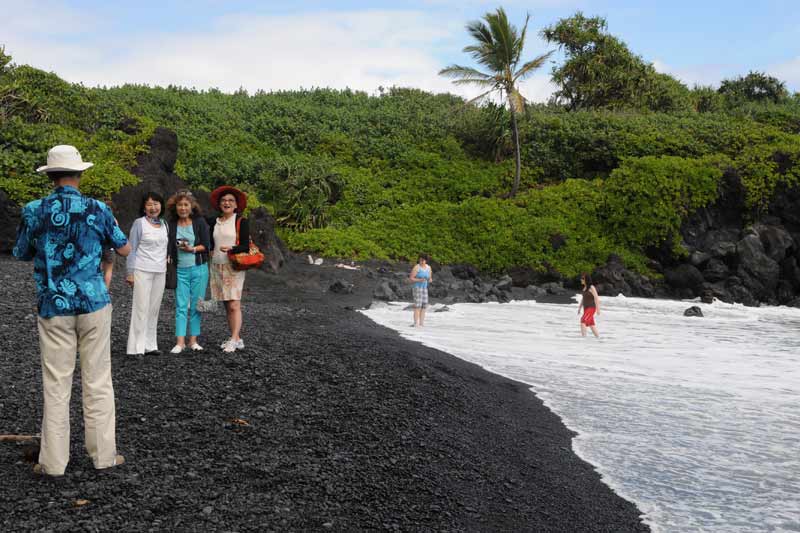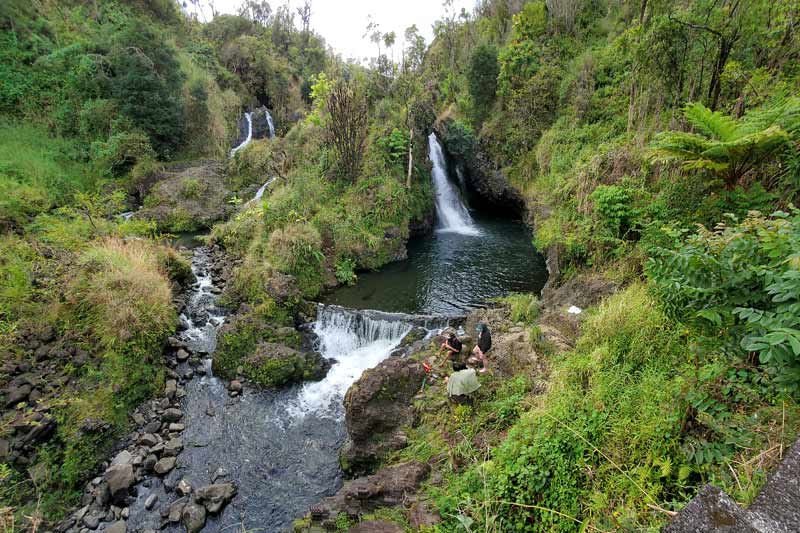 ---
Highlights
Private charters and shared trips available
4-5 Passenger Cadillac Escalade for family privates
Comfortable 12 passenger coach for Groups
Local syle tours operated by a Hawaiian family
---
Description
Tour the Road to Hana in comfort and style with Hawaiian Style Tours, owned and operated by a local Hawaiian family. They extend first class hospitality and a level of service that is a step up from "regular" Hana tours! They offer luxury vehicles with air conditioning, leather seats, 3 point safety seat belts, and USB charging stations. They serve a light tropical breakfast of mango bread and pineapple skewers, and a catered hot lunch enjoyed at a flower farm. All-day beverages include iced coffee, bottled water and fruit juice. Each guest gets one of their souvenir HAwaiian-style logo backpacks with personal amenities. They even provide fresh towels for drying off at the swimming holes, and of course your day will be made special by a knowledgable local guide who will share the history and stories of this rainforest, and look after your safety during the day of adventure and sightseeing.
Hawaiian Style offers shared tours priced per person with a maximum capacity of 12 guests ... as well as private charters which are priced "per vehicle". If you would like to arrange a private charter in their 12 passenger coach it MUST be reserved a MONTH or more in advance! If they have already accepted bookings on a shared trip for your date, it wouldn't be available for a private charter.
---
Cost
Hana Tropical Rainforest is operated as a shared charter and is priced per person. This 10-12 hour excurions includes hotel pickup and as locals and native Hawaiians, your guide knows that there is more about this curvy road than its lush tropical beauty and they want you to learn about the history, the stories, and tales of this tropical rainforest that was once traveled by their ancestors. This tour completely circles the Hana side of the island and operates in the "opposite" direction from most other tour companies to help maximize the day. Offered Mondaythrough Friday. Minimum age on shared charters is 3.
Hana Tropical Rainforest Tour Rate (HSTT1)
$299.99 per Participant (plus 4.167% Hawaii sales tax)
---
Private Charter in Cadillac Escalade is priced for the vehicle for the day for a 10-12 hour Hana Tropical Rainforest Tour. The vehicle capacity is 4 adults, or 4-5 depeding on size of guests. Available Monday through Saturday but must be reserved weeks in advance.
Private Hana Tour in Cadallac Escalade Rate (HSTT3)
$2,199.99 per Vehicle (plus 4.167% Hawaii sales tax)
---
Private Charter in 12 Passenger Coach is priced for the vehicle for the day for a 10-12 hour Hana Tropical Rainforest Tour. Available Monday through Saturday but must be reserved weeks in advance. If there are already seats sold on a shared trip, the date won't be avaialble for a private charter.
Private Hana Tour in 12 Passenger Coach Rate (HSTT4)
$3,199.99 per Vehicle (plus 4.167% Hawaii sales tax)
---
Details
Pick Up: Offered at most Maui resorts.
Included in Tour: Light tropical breafast, hot catered lunch, all-day beverages, Hawaiian Style logo backpack with personal amenities, local guide.
What to Wear: Casual, comfortable attire. Bring bathing suit if you would like to swim in a waterfall. Towels are provided.
Reservations: Advanced reservations required. This event is "RESERVE NOW PAY LATER"; we need a credit card on file to finalize your reservation but we do not charge you for this reservation until a few days before the beginning of your vacation!
Minimum Notice for Cancellations / Changes: At least 48 hours before the start of the event. All tours go out rain or shine.
---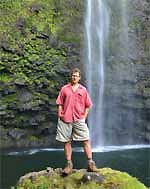 Kevin's Activity Tips:
All companies that run Hana tours are going to include a knowledgable guide who is trained in the history of the area. The difference with Hawaiian Style tours is that this company is owned by Doug Chong, who grew up in the little Hawaiian village of Ke-anae (about halfway to Hana). His family still has roots there and they operate the fruit stand with the famous banana bread. When Doug is driving and he points at something, he isn't telling you things he learned, he is remembering things that he experienced. This unique local perspective will make all the difference in a tour of the Road to Hana.
The shared Hana Rainforest Tour goes all the way around the Haleakala side of the island; many tour companies have stopped doing that. One aspect of their itinerary that I think is a particularly smart idea is they do the tour in the opposite direction from most other companies. They start the day on the remote "back side" passing through the lava fields of Kanaio and the ranches of Kaupo, arriving in the Kipahulu district before any of the other tour vehicles have arrived there! It's nice to have this part of the tour all to yourself! They are going to pass most of the traffic coming the other way in the "downtown" Hana area, then they do the north shore rainforest stops in the afternoon. This approach means you spend less time in traffic, which can really pile up on the way to Hana in the early and mid-morning hours!
Their tours are a LITTLE more expensive than some other Road to Hana tours, but not MUCH more considering the added features and nice touches they provide. If there are four in your party, you might consider doing a private charter in their Cadillac Escalade for an ultra-exclusive private tour, and if there are 10-12 in your party, a Private Charter in their 12 passenger coach is about the same price per person as doing one of their shared tours!