Atlantis Submarine
This tour is currently unavailable for the foreseeable future due to the damage Lahaina Harbor sustained during the 8/8/2023 fire. For the latest on West Maui's recovery and the availability of tours, see our
Lahaina Fire Recovery
page.
---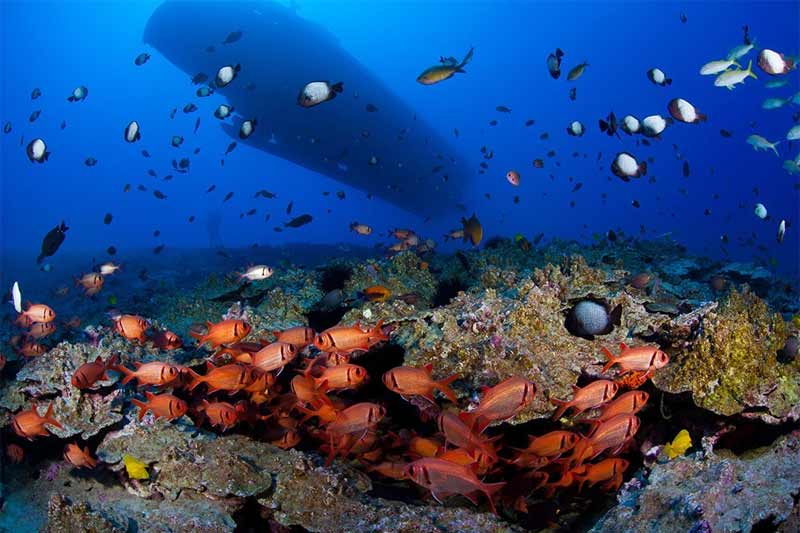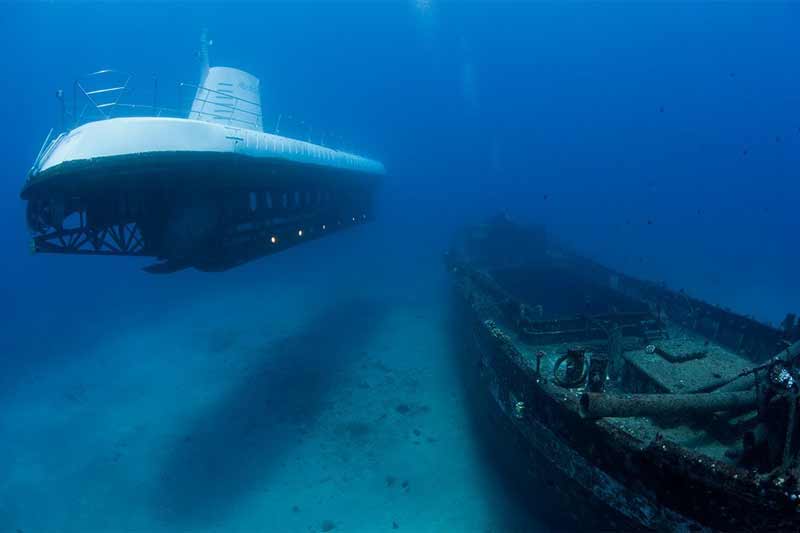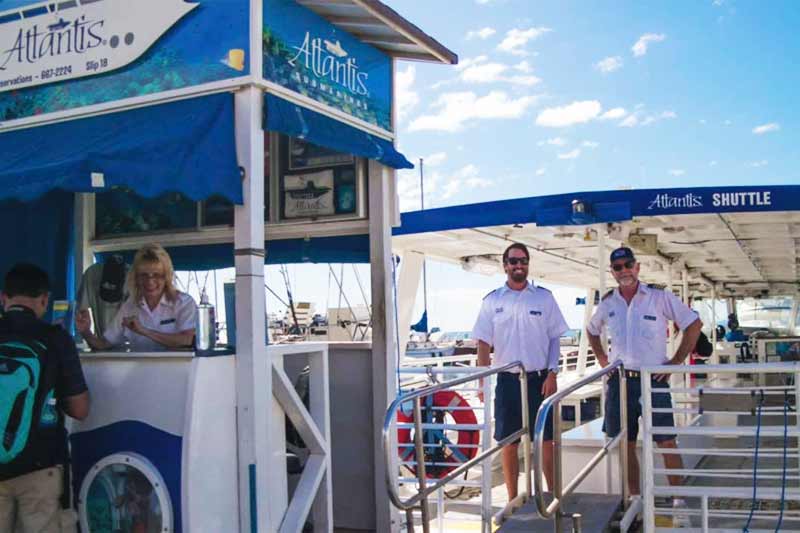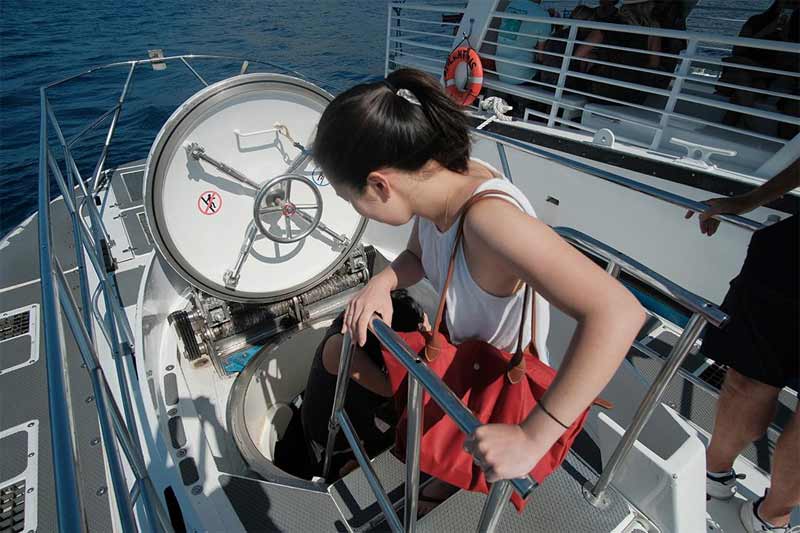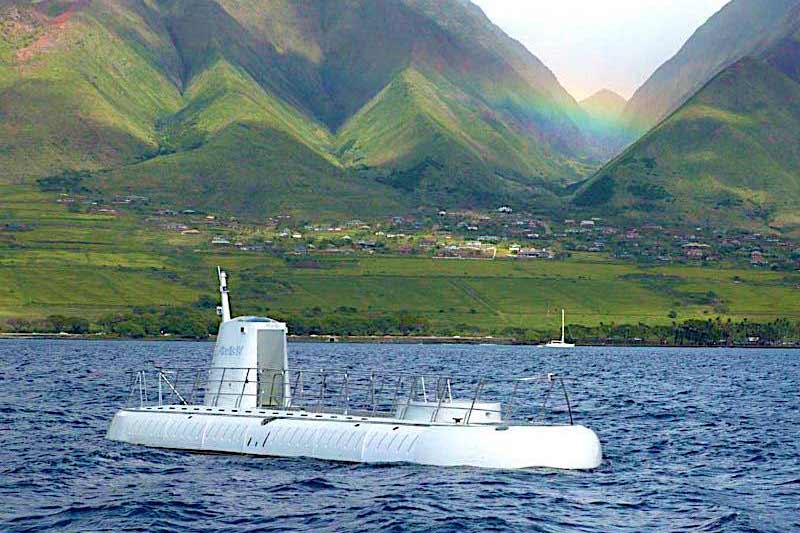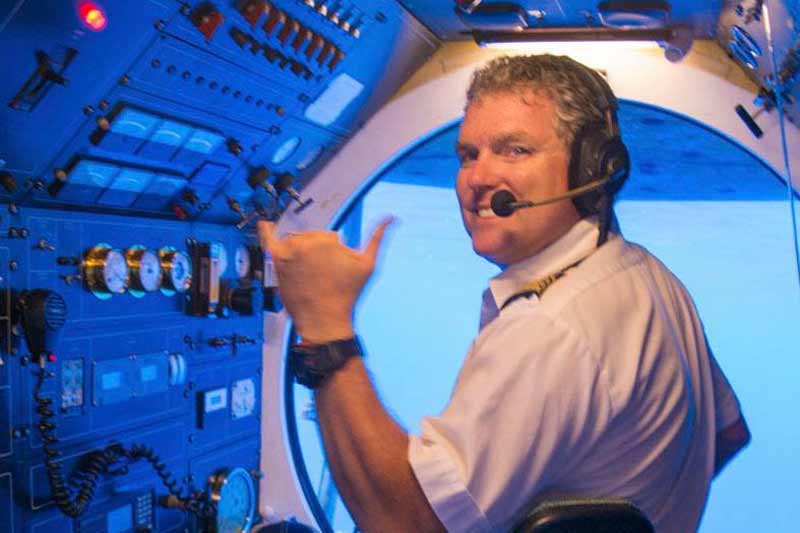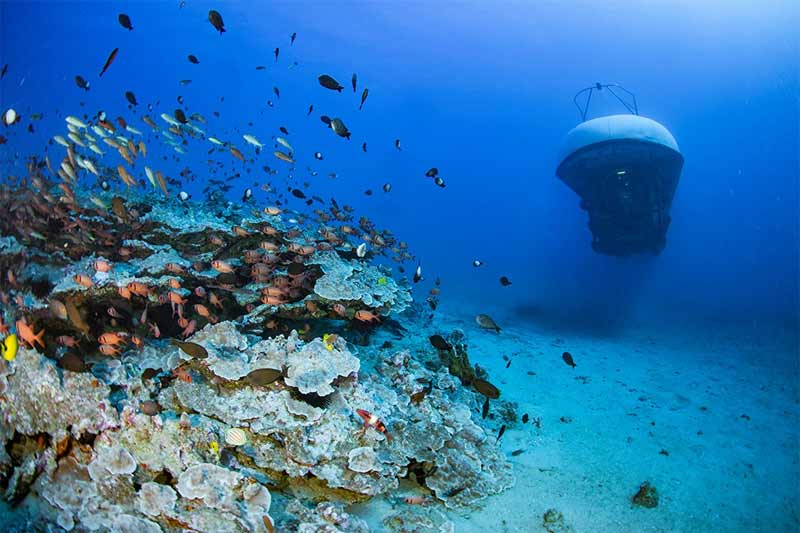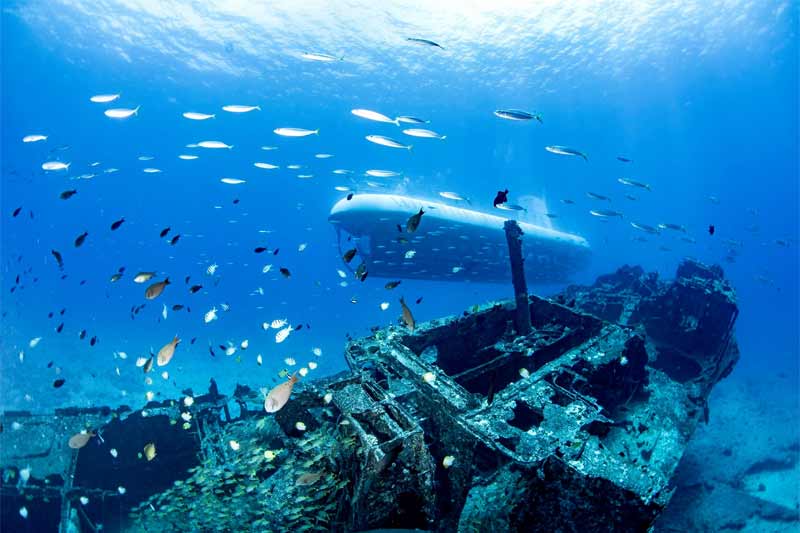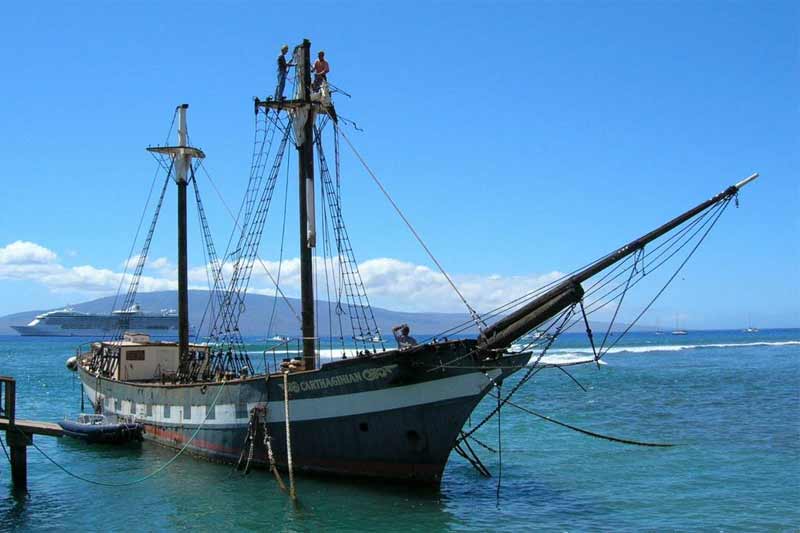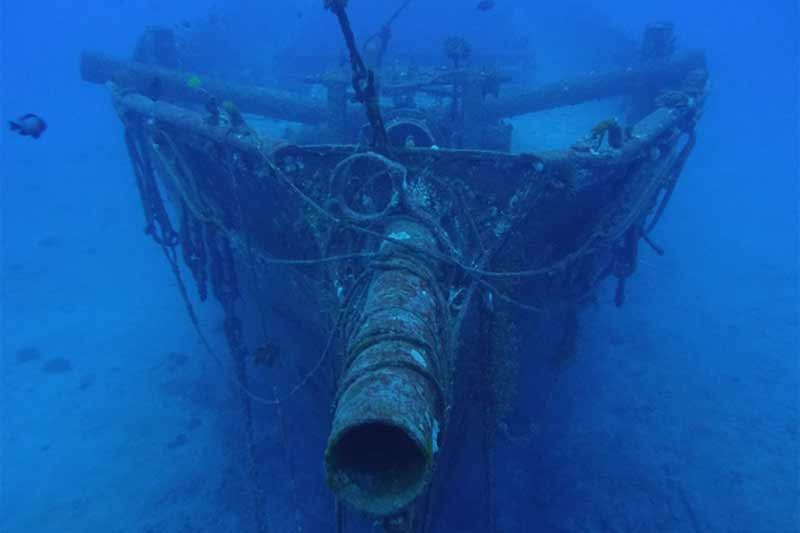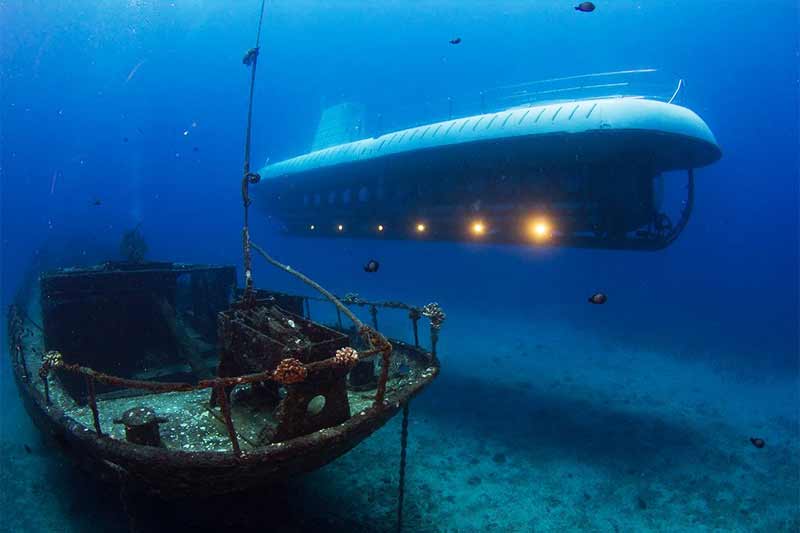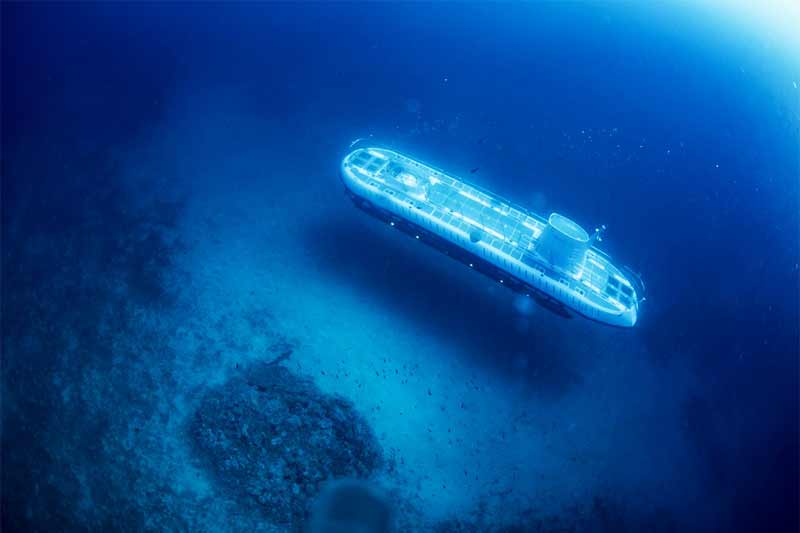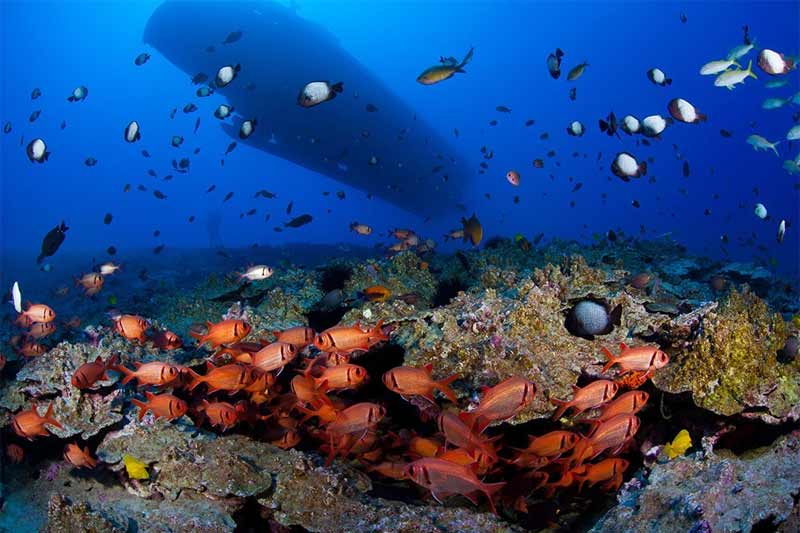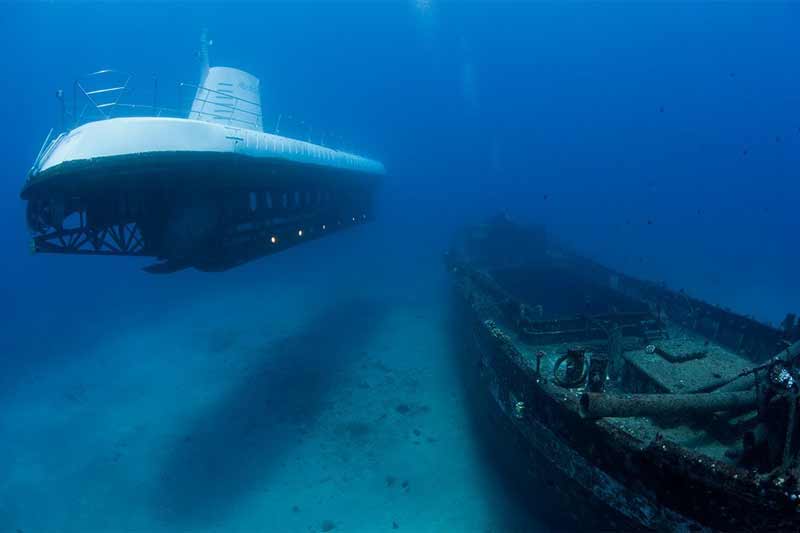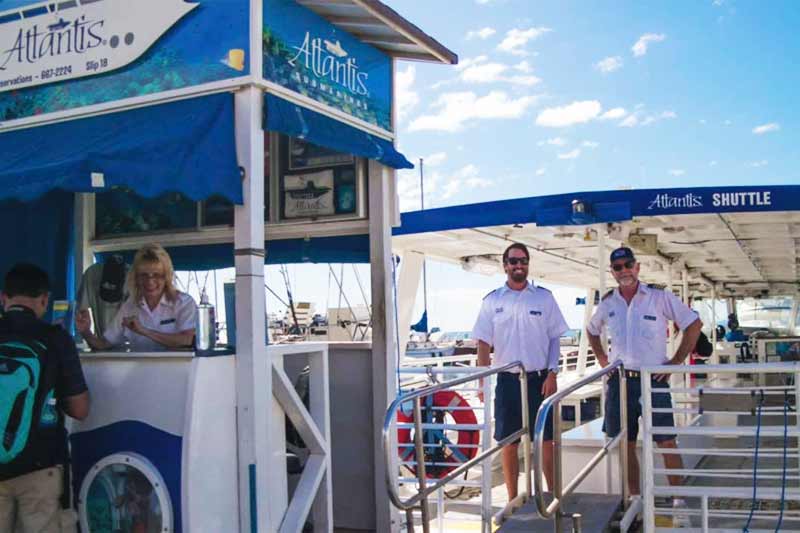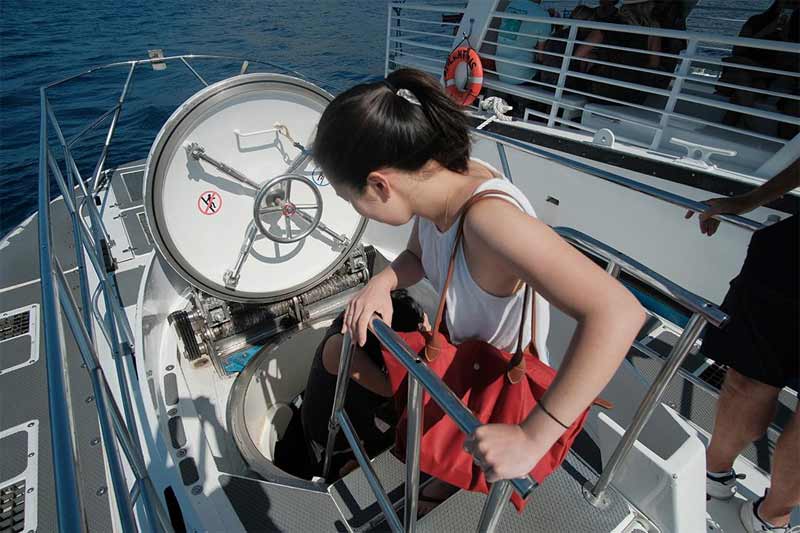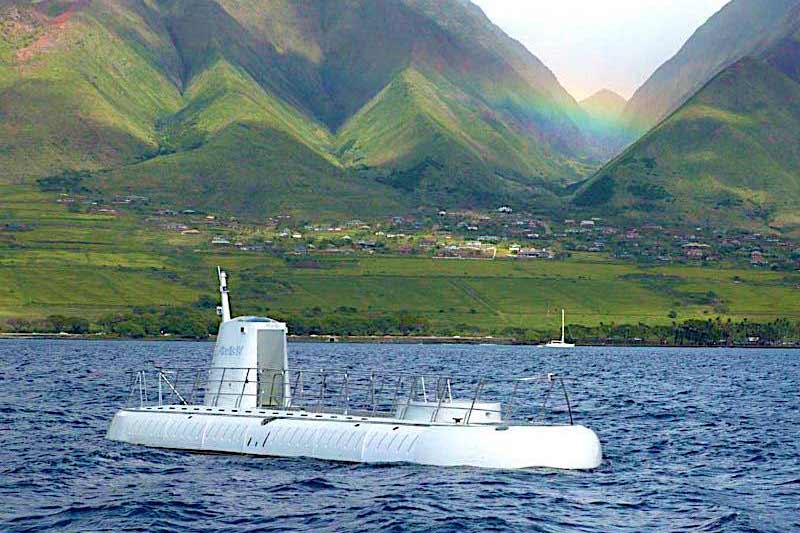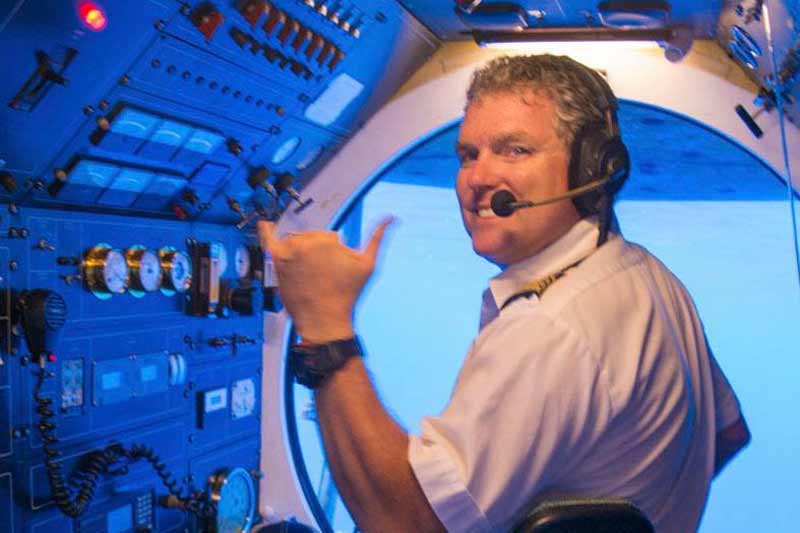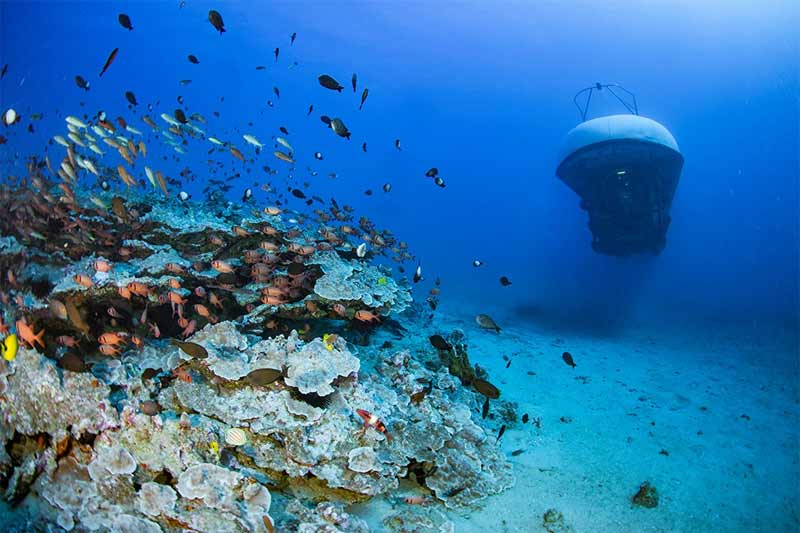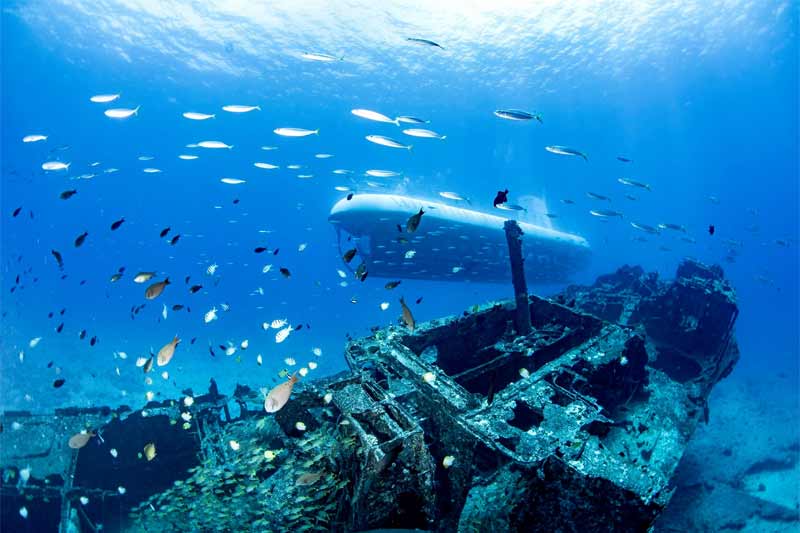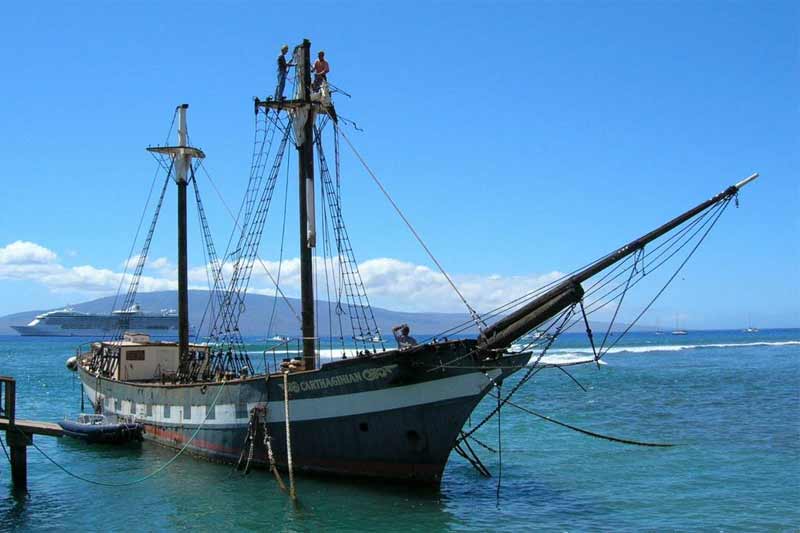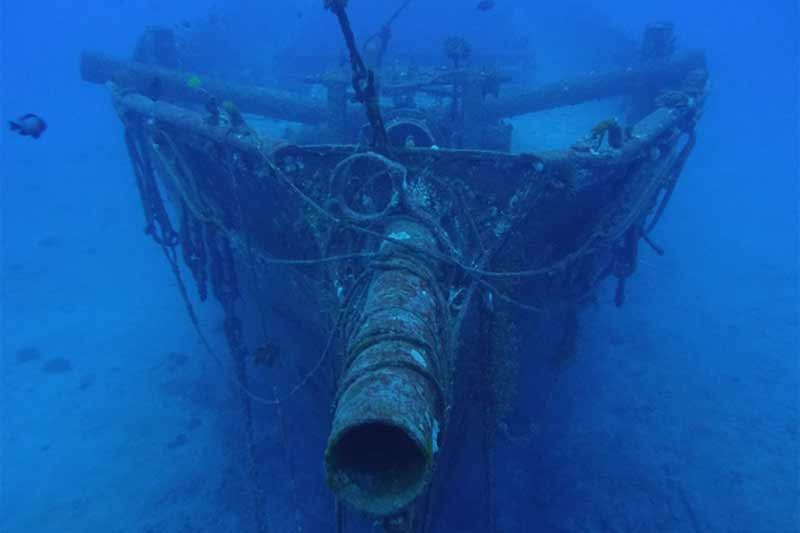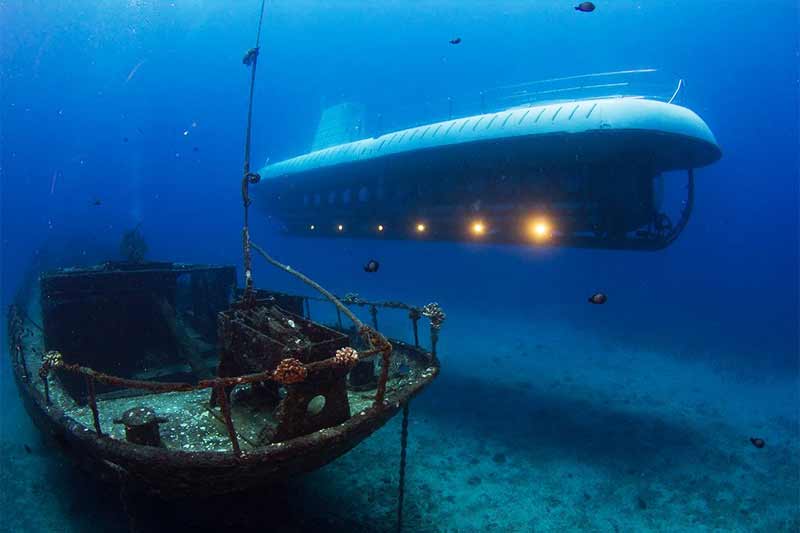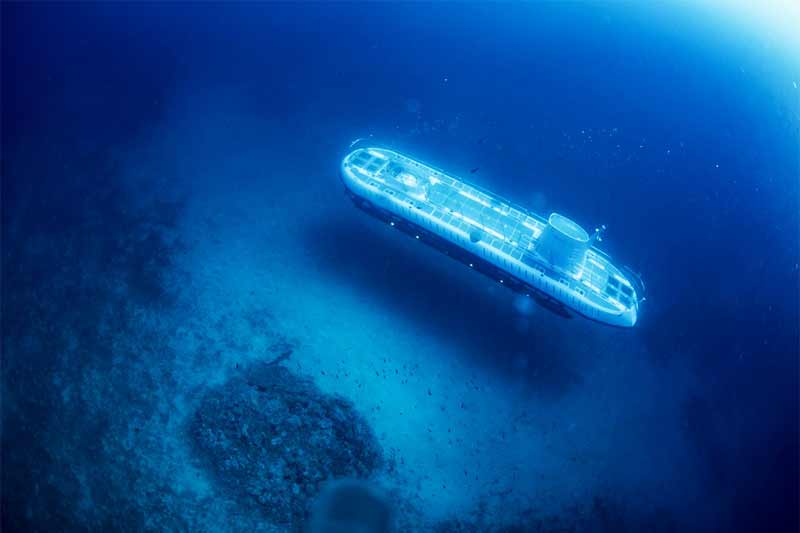 ---
Highlights
Dive 100' below the surface!
View a sunken remains of a replica whaling ship
Journey to a different world!
Minimum height of 36"
---
Description
Submerge yourself in a different world, where your air becomes ocean, your foliage is a coral garden, and your vehicle is one of the world's most sophisticated submarines. Explore Maui's underwater paradise to a depth of 130′ aboard the 48 passenger Atlantis submarine. Spacious, air conditioned surroundings and extra-large viewing ports allow you to relax and enjoy the wonders of the ocean deep.
The major underwater attraction on Maui is the sunken remains of the "Carthaginian," a replica whaling ship that was a "floating museum" docked at the entrance to Lahaina Harbor for decades. The aging attraction became too difficult and too expensive to maintain, and its location just outside the harbor wasn't exactly a good spot for an unscheduled shipwreck. Atlantis Submarines proposed a plan to tow the ship offshore south of the Lahaina and to intentionally sink it knowing that it would attract a host of sea life. On December 13, 2005 after two years of preparation the plan was carried out and it has done just that. The wreckage of the "Carthaginian" is seen on all the Maui Atlantis Submarine dives.
Add deeper meaning to your island visit by diving to depths well over 100 feet in the safety and comfort of an air-conditioned, Coast Guard approved, real submarine. Explore the vibrant eco-system created by the sunken "Carthaginian," supporting all types of indigenous fish, coral and marine life. The visibility in the calm waters is usually 80+ feet and much of the time over 100+ feet. The tour is 1 hour and 45 minutes and from December through April enjoy whale watching during the shuttle boat ride out to the submarine dive site a few miles south of Lahaina Harbor.
---
Cost
Submarine Dive Rate (ATL1)
$148.00 per Adult, $66.00 per Child (12 and under) (plus 7.167% Hawaii sales/harbor tax)
---
---
Details
Schedule: Daily at 9am, 10am, 12pm, 1pm and 2pm
Check In: 30 minutes prior to your tour time at Atlantis Ticket Office located in the Pioneer Inn Hotel.
Duration: About an hour and 45 minutes including shuttle boat ride to the dive site.
What to Bring / Wear: Comfortable clothing and walking shoes.
Restrictions: There is no minimum age but the minimum height for Atlantis Submarine is 36″. Each guest is required to independently navigate a nearly vertical 10-step ladder into and out of the submarine.
Reservations: Advanced reservations required and we recommend booking this a month or more before your arrival. Atlantis Adventures will charge your credit card at the time your reservation is confirmed.!
---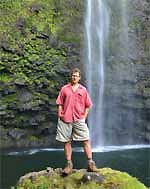 Kevin's Activity Tips:
It is just amazing how different the world appears the moment you stick your head under the surface of the ocean. It's like exploring a different planet with a different atmosphere … one made up of liquid instead of air. The beauty of the reef and the creatures that call it home are a must-see on your vacation to Hawaii.
The two vessels on this page serve a very different purpose. Atlantis Submarines is a TRUE submarine in every sense of the word. It is a pressurized submarine that descends to a depth of about 100 feet and explores a reef and a shipwreck lying on the bottom. It is a remarkable experience to descend to that depth and it gives you a "Jacques Cousteau-like" adventure. There are access issues for the submarine. Children shorter than 36″ are not permitted because they aren't tall enough to negotiate the rungs of the nearly vertical ladder on the way down into the sub. And this is not an excursion for those who are mobility-impared in any way. All guests must be physically capable of descending independently into the passenger compartment. Oh one cool tip for video … wear a red shirt on the sub, and while you are descending and ascending point the video camera at yourself. The color red just disappears as the sub descends into the blue and it is fun to watch this color change happen when you play back your video.
If you have kids who are too small to do the submarine, consider the Reefdancer Sem-Submersible instead!