Kapalua Zipline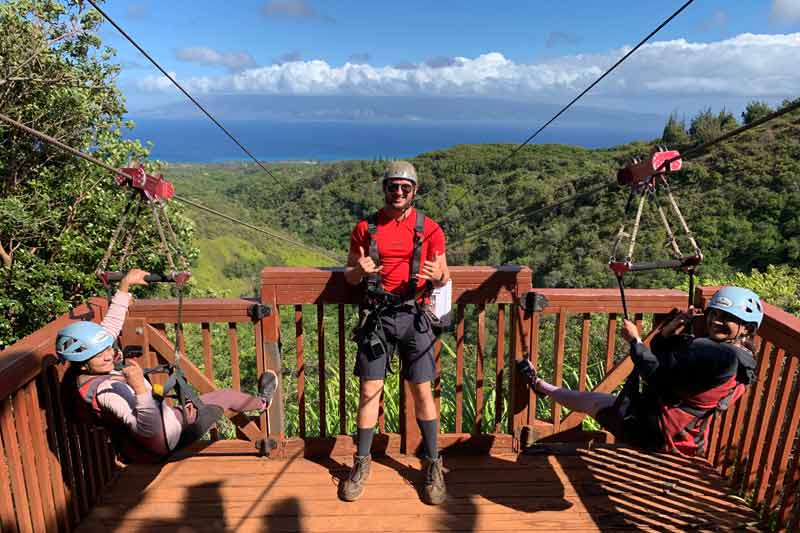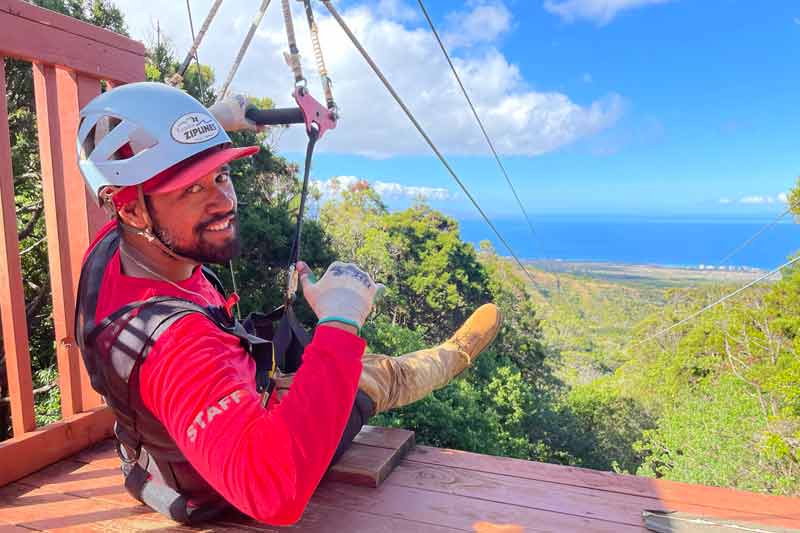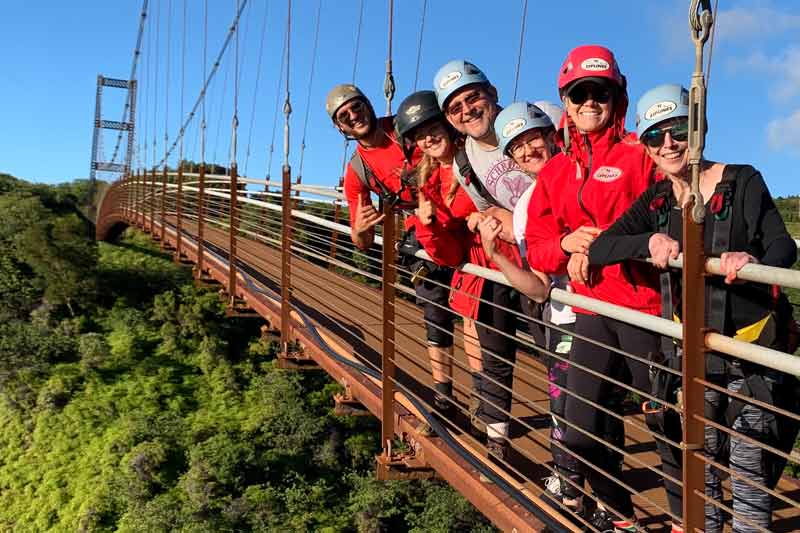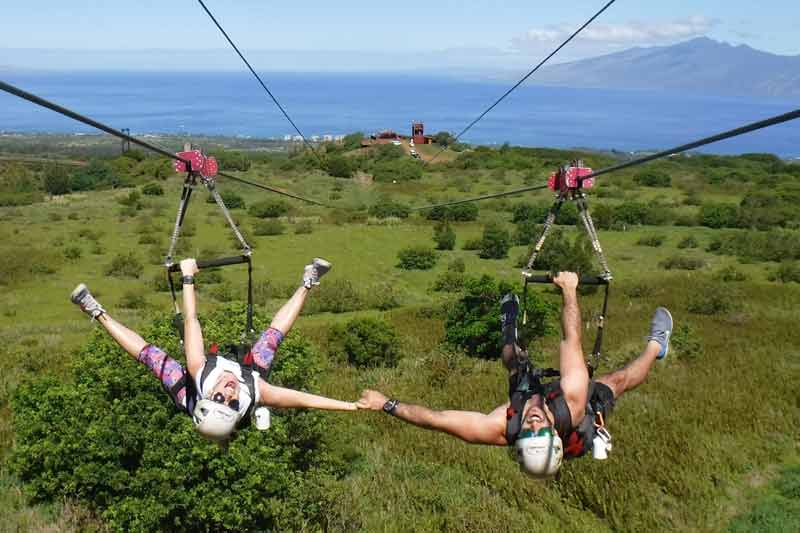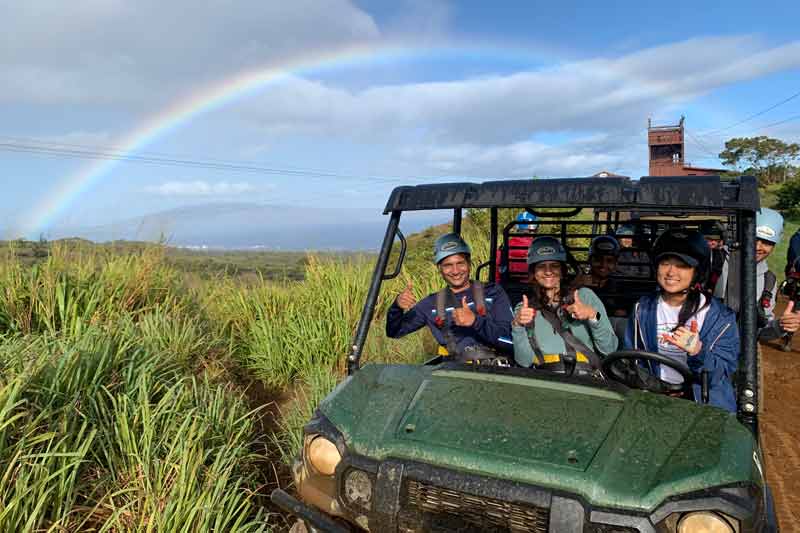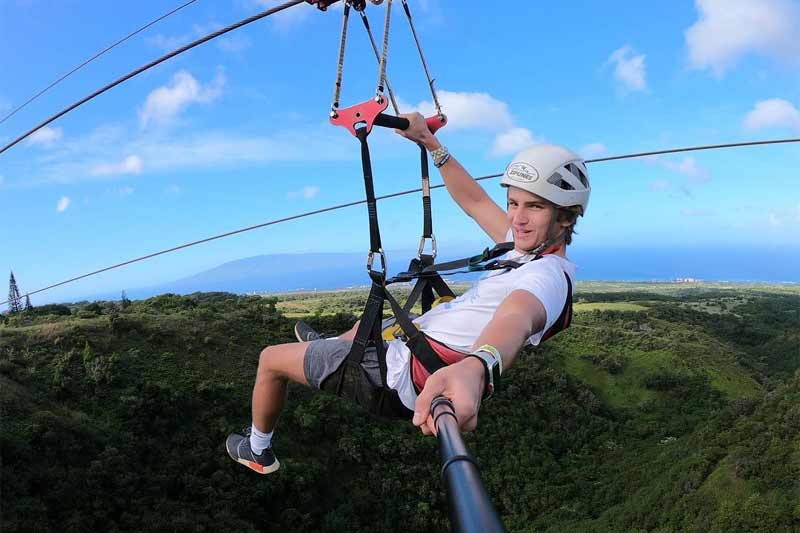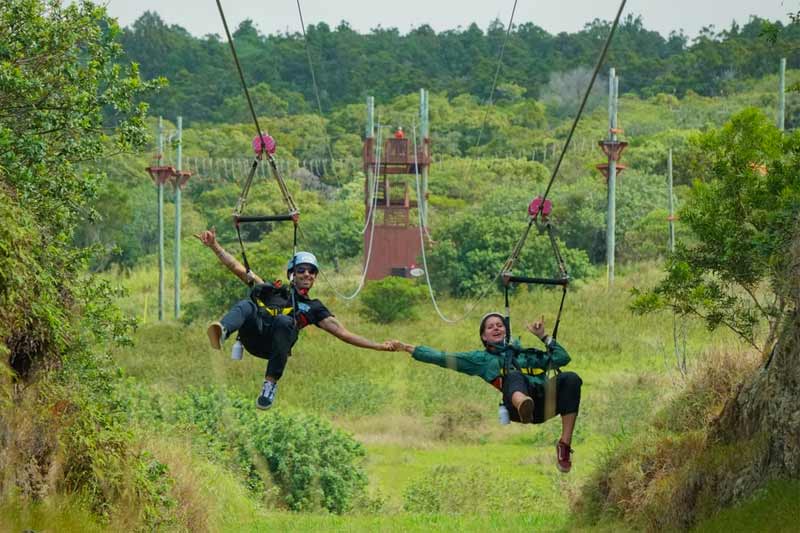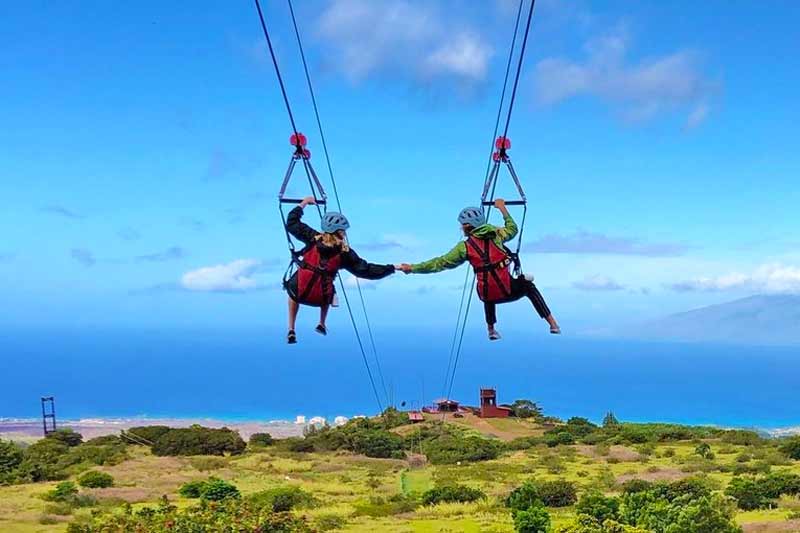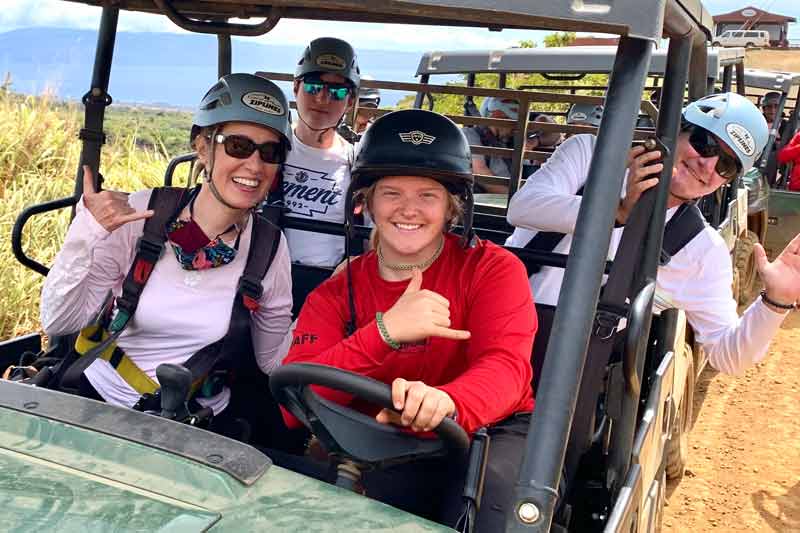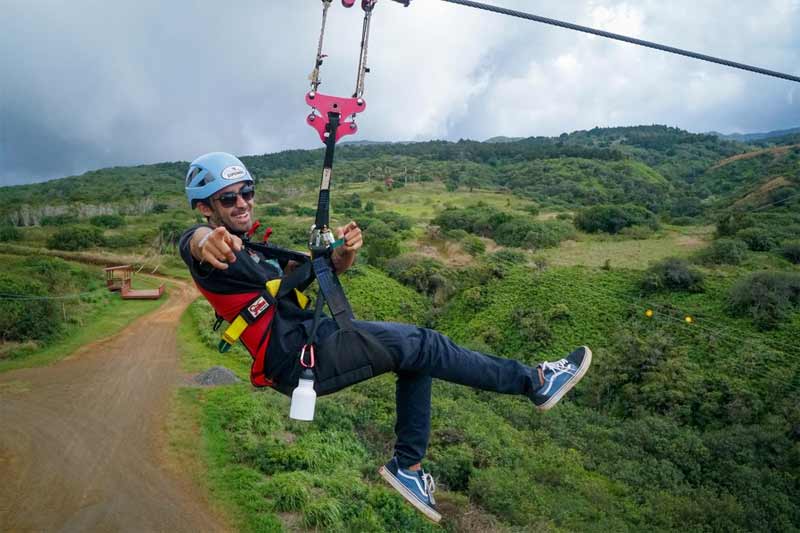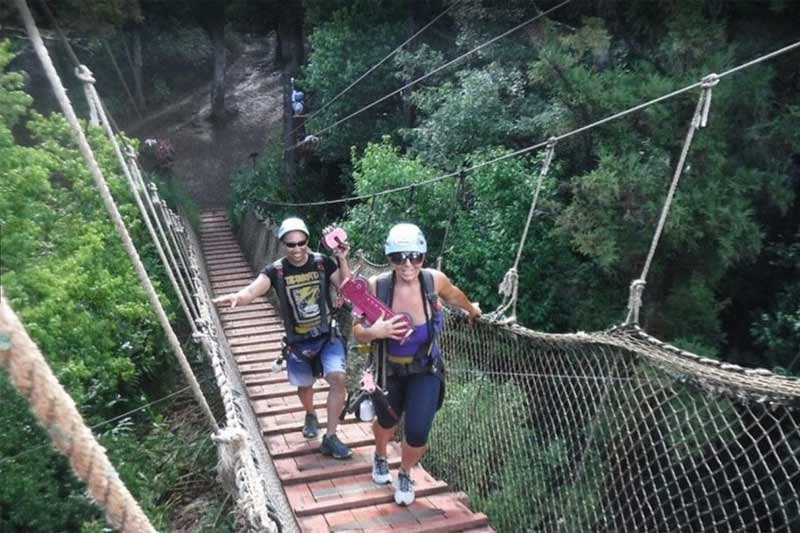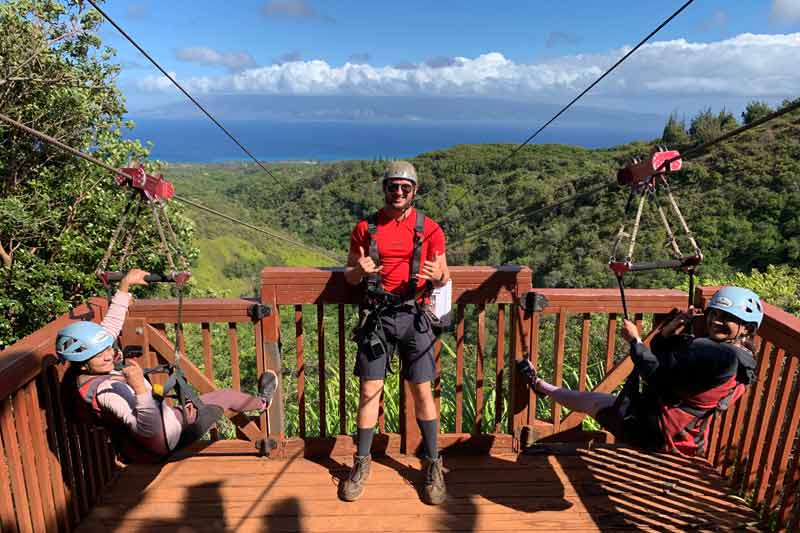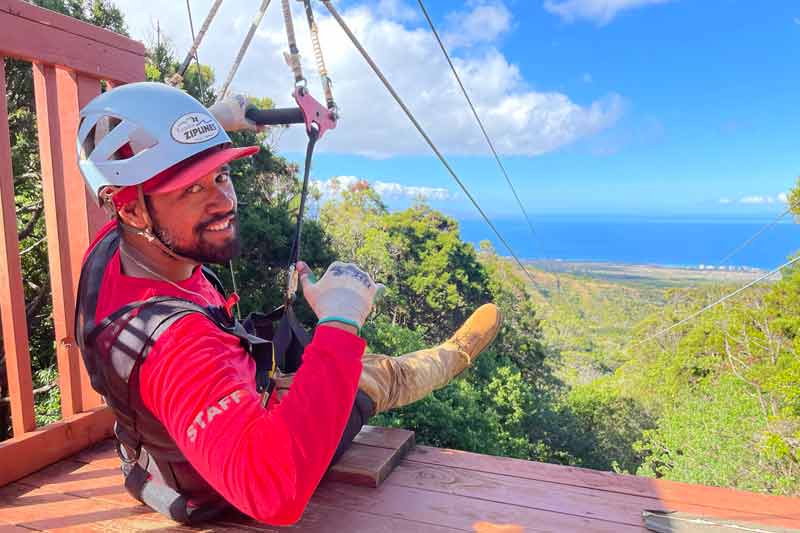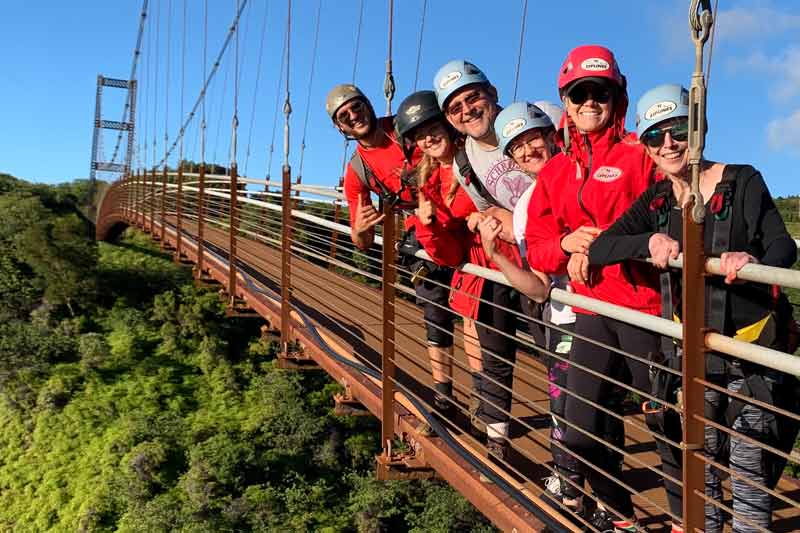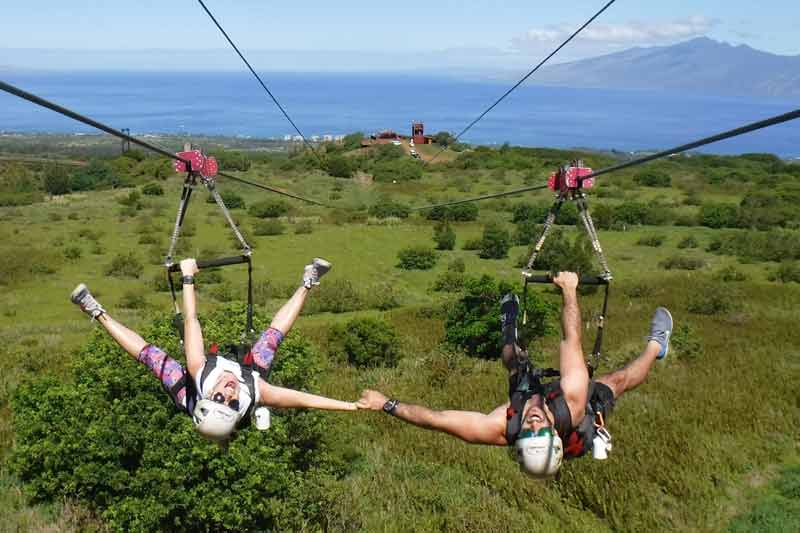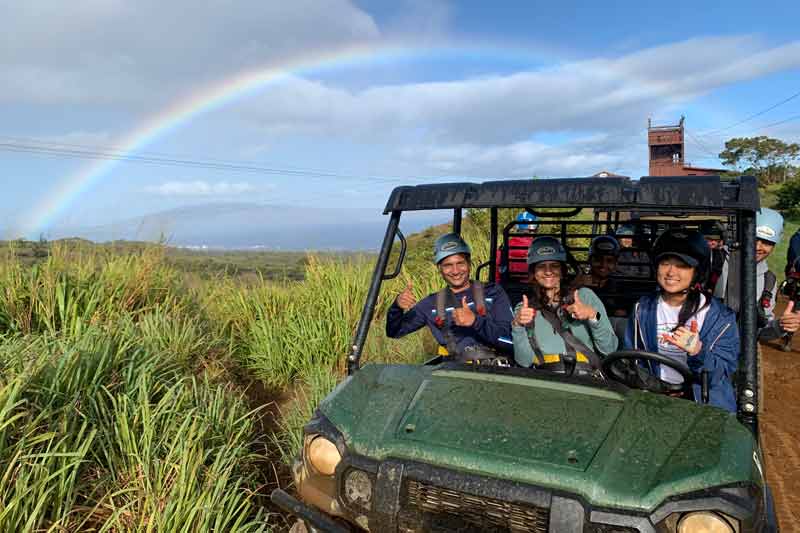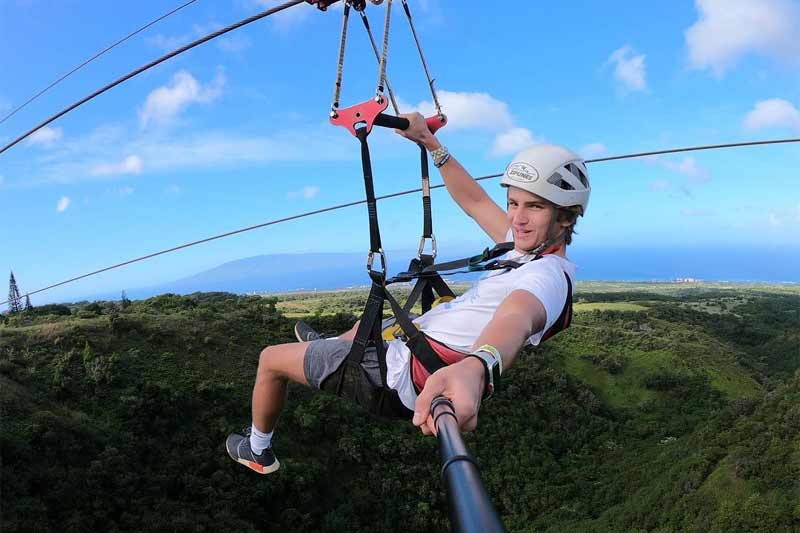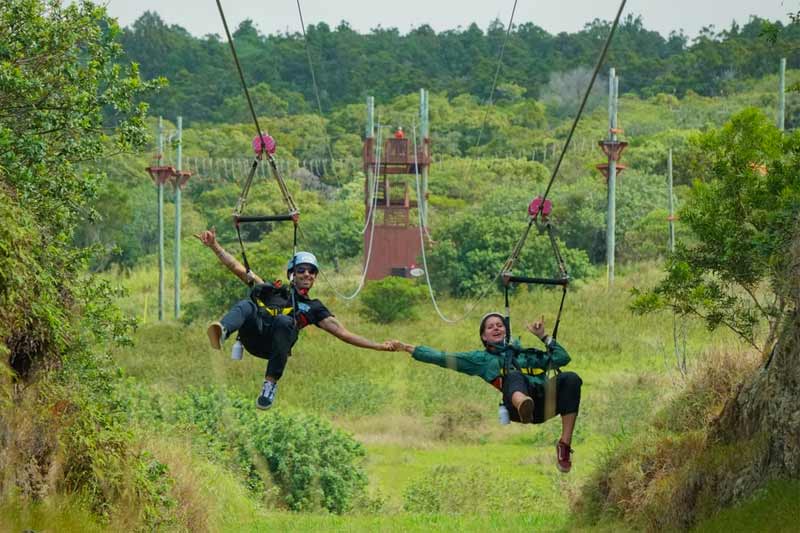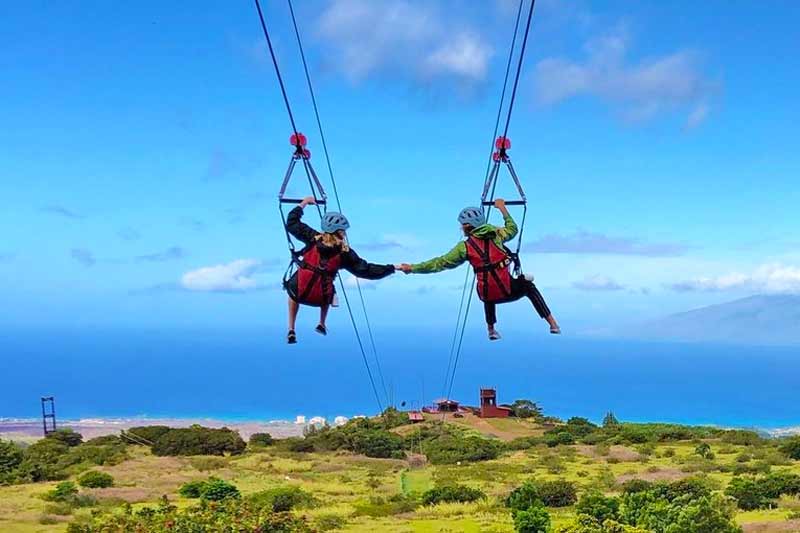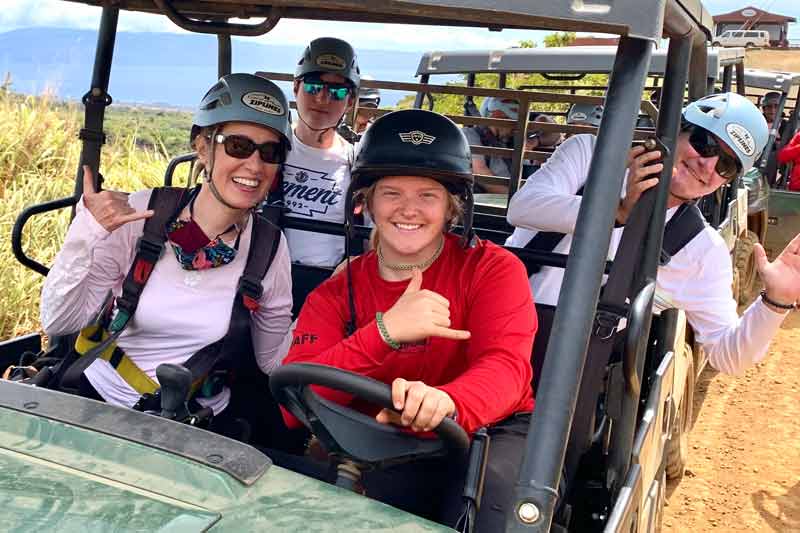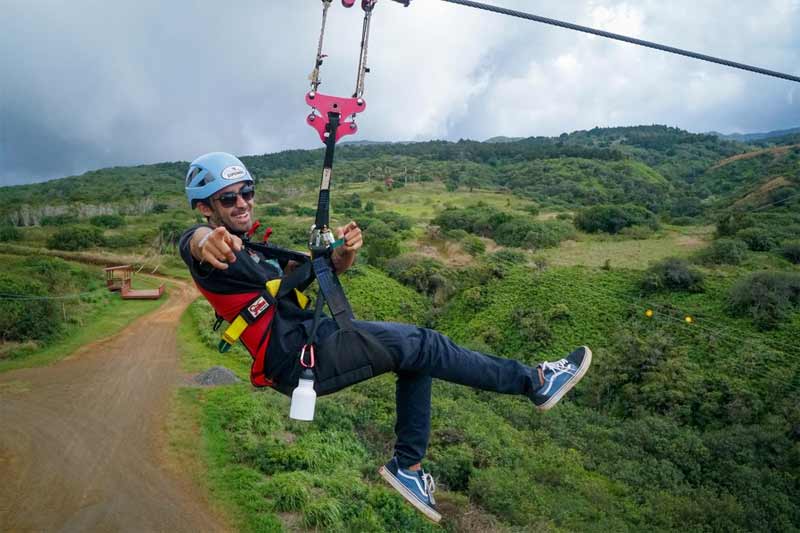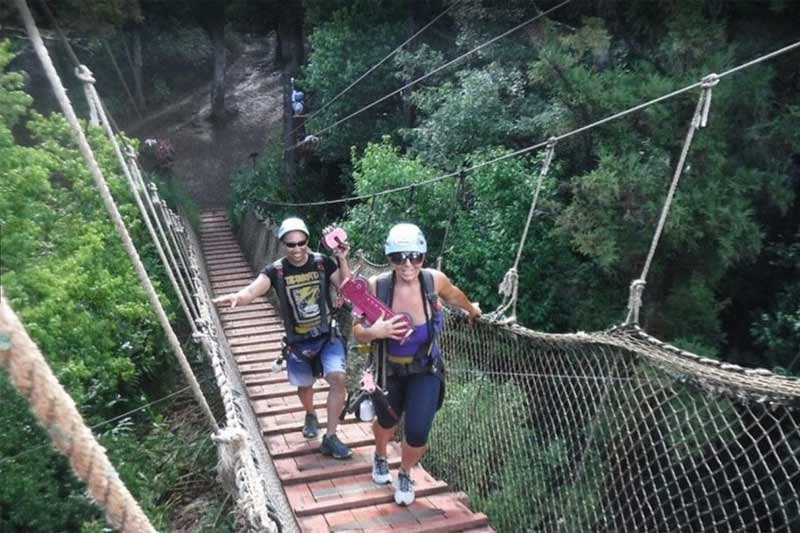 ---
Highlights
All 6 lines are tendem
Longest line is half a mile!
Scenic suspension bridge is longest in Hawaii
Weight limit 250 pounds. Minimum age is 10.
---
Description
Craving an adrenaline-pumping zip line adventure? Come soar on Kapalua Zipline on the lush tropical slopes of 1.7 million year old volcano, while taking in spectacular panoramic views on Maui's only ALL DUAL zip line course. An awesome ATV ride and breathtaking 360 foot suspension bridge trek will round out your island adventure!
The "Mountain Outpost" resides high above the Kapalua Resort along the slopes of the West Maui Mountains. It is Kapalua Zipline's hub for ziplines tours and other fun challenges. The Mountain Outpost features Hawaii's longest and highest suspension bridge, 360 feet, and also the second-longest zipline course in the state. It has almost two miles of parallel zipping!
The adventures start at the Kapalua Zipline location. Once you're set up with your gear and then you'll ride a 4 wheel drive vehicle up to begin your tour at the Mountain Outpost. The LONG zip lines are a huge attraction with the entire 6-line course measuring 8500 feet of line x 2! Each line has two parallel lines so partners can zip at the same time, which makes for twice the fun and great photo and video opportunities! If you do the math, Kapalua Zipline has over 17,000 feet of zip lines!
---
Cost
Kapalua 6 Zipline Tour Rate (KAP2)
$219.99 per Participant (plus 4.1667% Hawaii sales tax)
From December 19-30 a HOLIDAY RATE is in effect ... the tour cost is the same but a mandatory 15% gratuity is added to the tour price.
---
---
Details
Schedule: Monday through Friday at 7:30am, 8am, 11am, and 11:30am. 7 Days a week during summer.
Check In: 30 minutes prior to tour time at Kapalua Zipline location next to the Honolua Store in the of Kapalua Resort.
Duration: Approximately 3 hours
Restrictions: Minimum age for this tour is 10. Minors age 10-17 must have an adult from your party who is also participating in the tour. Minimum weight is 60 pounds and maximum weight is 250 pounds. No one who is pregnant or who has neck or back injuries or cardiac conditions may participate. This tour is moderately strenuous; guests must be in good health and able to walk several hundred yards on uneven terrain between lines (total distance of about a mile on the 7 line tour) while carrying 14 pounds of gear. All participants must sign a waiver of liability. Because of the remote location of the ziplines it is not possible for observers to go along on this tour. Everyone must zip.
What to Wear: Participants must wear closed-toed shoes ... sneakers or tennis shoes are best. Sunglasses, comfortable clothing and sunscreen.
Reservations: Advanced reservations required and we recommend booking this a month or more before your arrival. This event is "RESERVE NOW PAY LATER"; we need a credit card on file to finalize your reservation but we do not charge you for this reservation until a few days before the beginning of your vacation!
Minimum Notice for Cancellations / Changes: At least 48 hours before the start of the event. All tours go out rain or shine.
Note: This page presents one of the more extreme zipline tours on Maui. If you are looking for more kid friendly zipline experience that takes children as young as five, be sure to see our Maui Zipline page.
---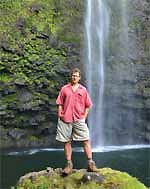 Kevin's Activity Tips:
Kapalua Ziplines has an amazing course located high on the slopes of the West Maui Mountains above the Kapalua Resort. We've been sending clients to Kapalua for years, and guests are consistently impressed with this excellent course.
Zip lines have undergone a similar progression over the last few years as roller coasters have done. They keep getting longer and higher and more technically advanced. This course was the longest in Hawai until the summer of 2009 when Flyin Hawaiian Zipline began operating tours in Central Maui. For more information on their programs visit our Flyin Hawaiian Zipline Page. Flyin Hawaiian's course is the longest in terms of the length of zipping that you do on the tour, but Kapalua's course is still the largest in the state in terms of the overall length of all their lines put together. All lines at Kapalua are tandem ... which basically means their course is the length of all their lines ... times two! Flyin' Hawaiian's course has the overall longest lines ... but all their lines are single.
Some zip line courses use a harness that tends to ... well ... get uncomfortable in certain places after you've been wearing it for a while (if you know what I mean). The harness that is used for these ziplines is adapted from the "seat" used by paragliders, and they are designed for comfort for the long haul. In other words, you won't be sore if you do this tour. That's a good thing!
The pulley that is used on Kapalua Ziplines is a heavy duty "trolley" that is matched to your weight and guests use the same trolley at each of the lines that they zip. This does require you to carry the trolley from line to line and the trolleys weigh a little over 12 pounds. Your guide will show you a trick to carrying the trolley on your back, and the weight is then similar to walking with a daypack filled with a water bottle, etc. on your back. If you can't handle carrying the trolley, zip line tours might not be the best activity for you anyway.