Grand Wailea Luau - Aha Aina
SUPPORT LAHAINA:

We are donating 20% of our profit from ALL FUTURE 2023 MAUI TOUR BOOKINGS to Lahaina fire relief efforts!!!
---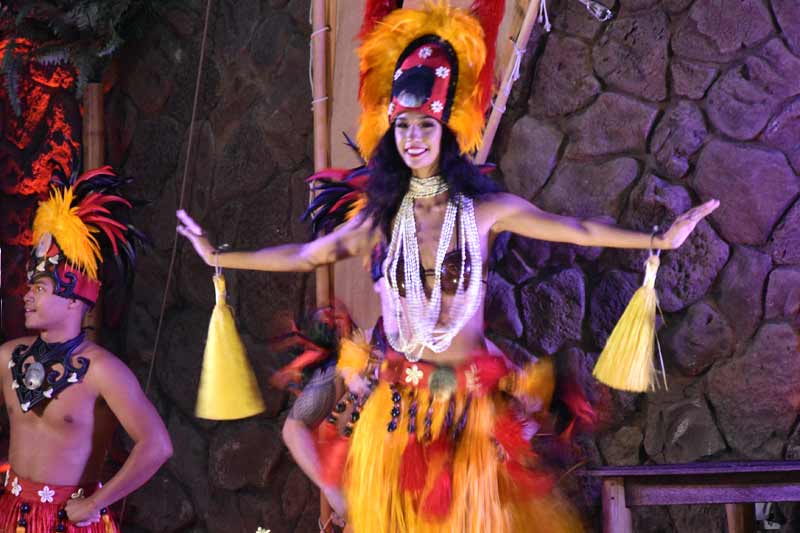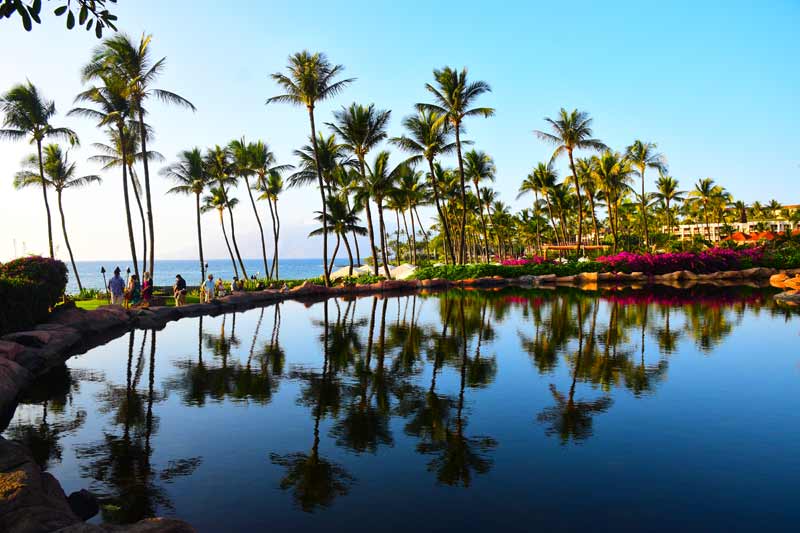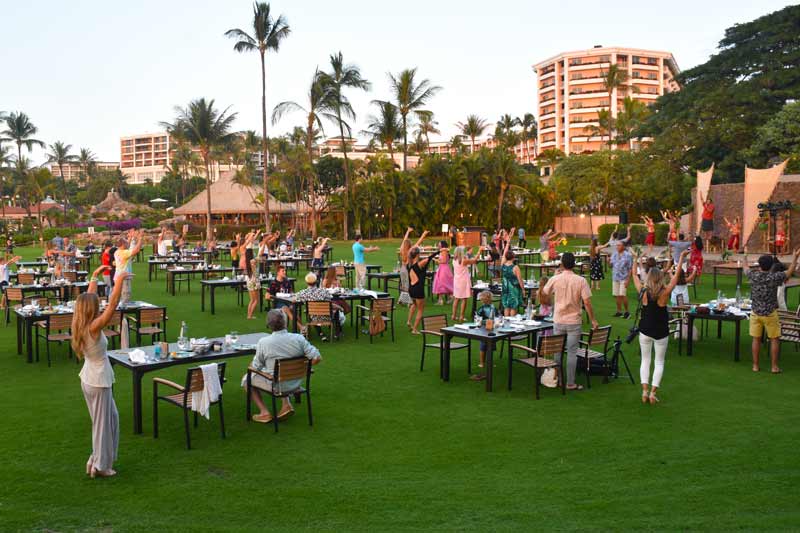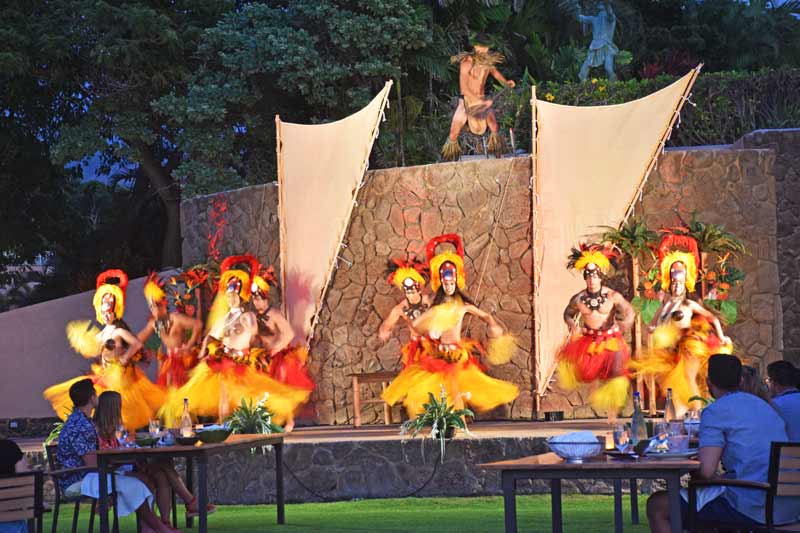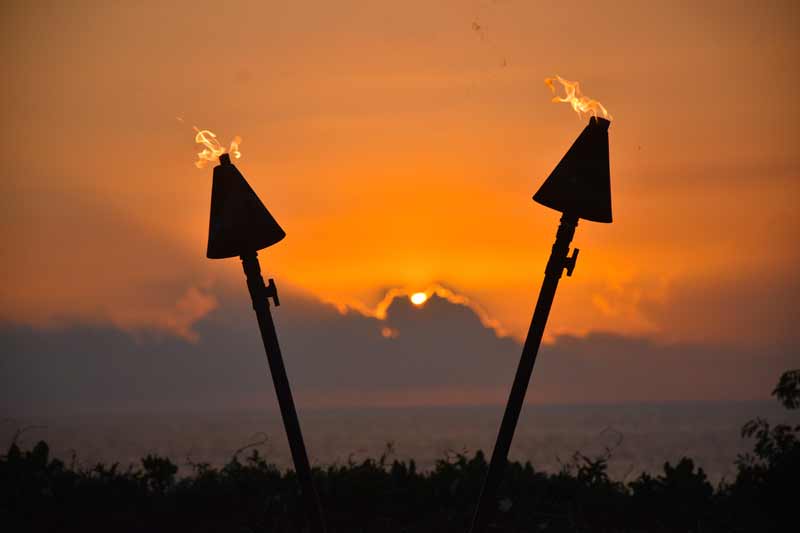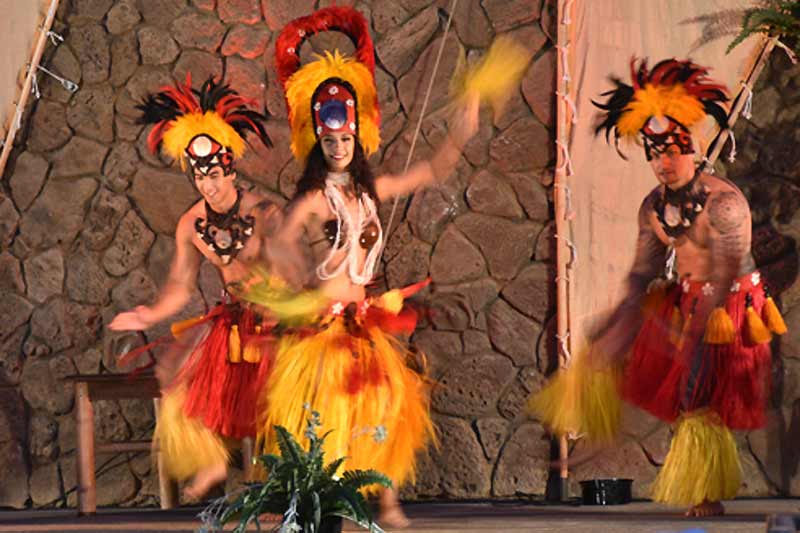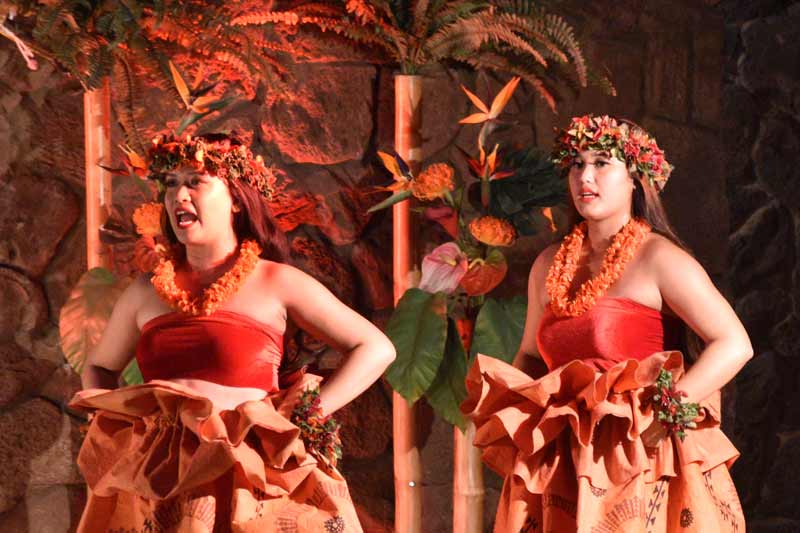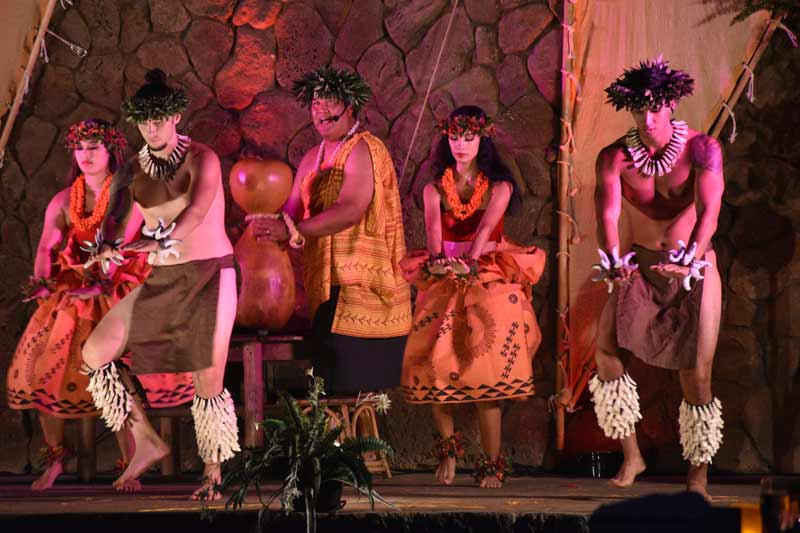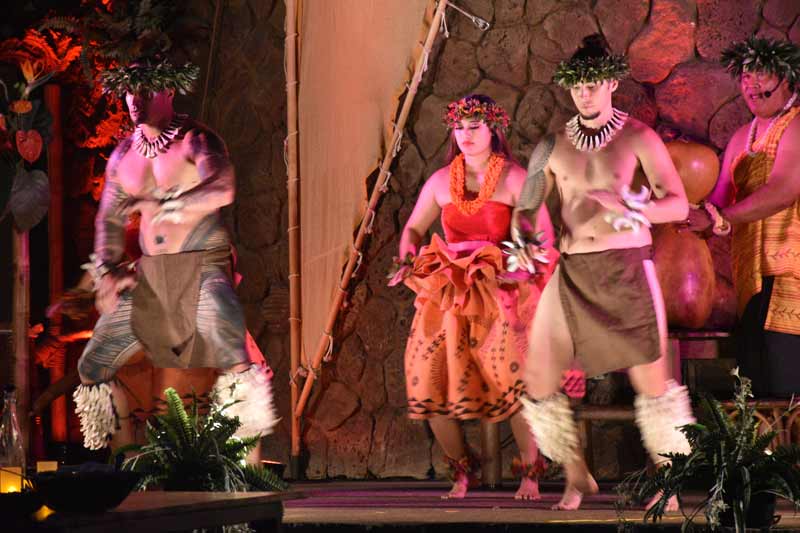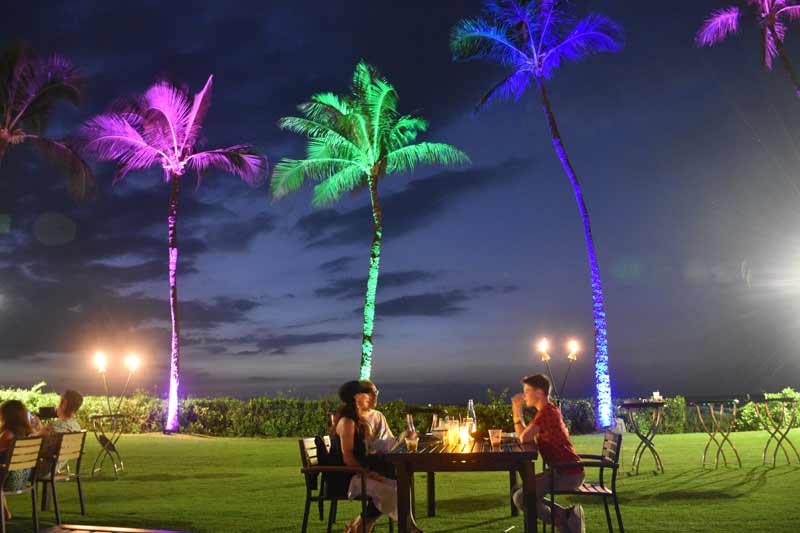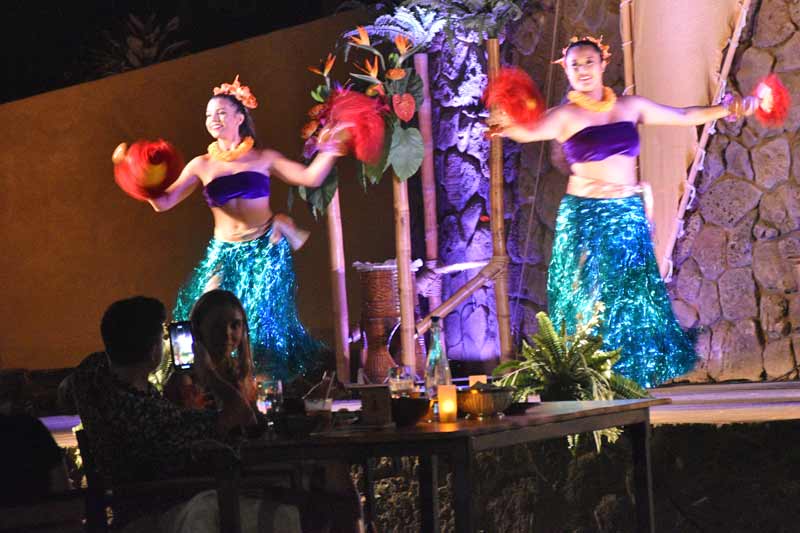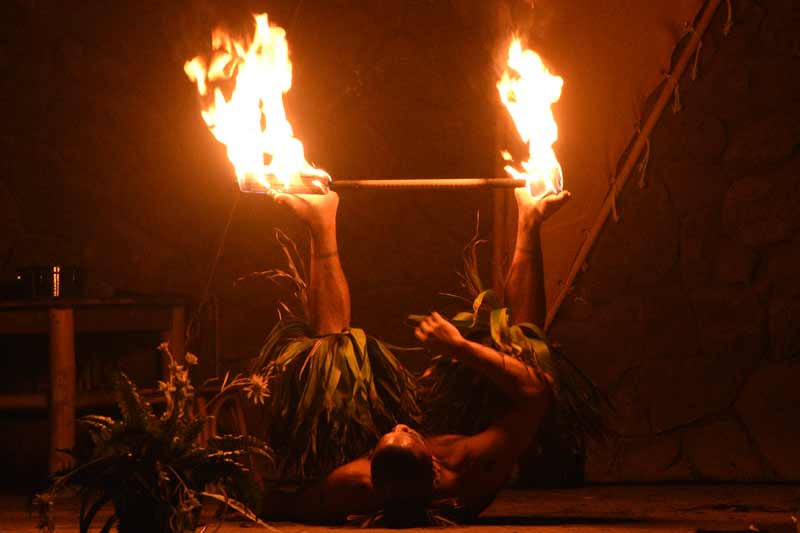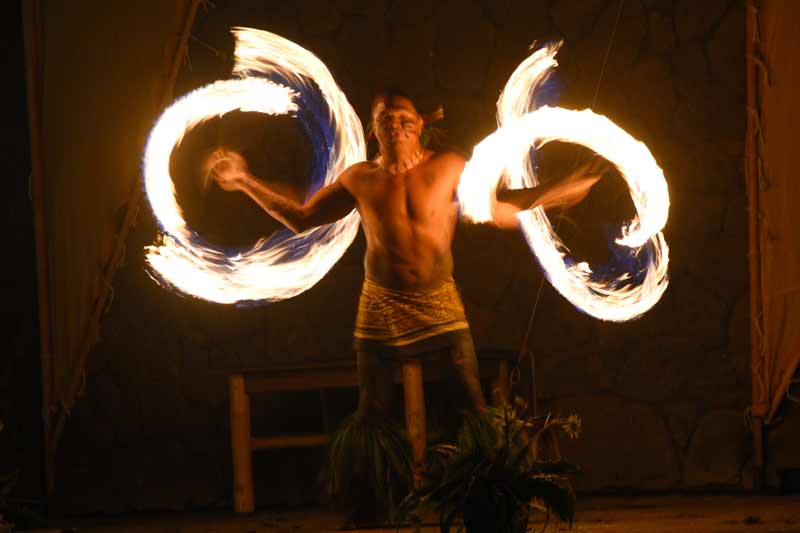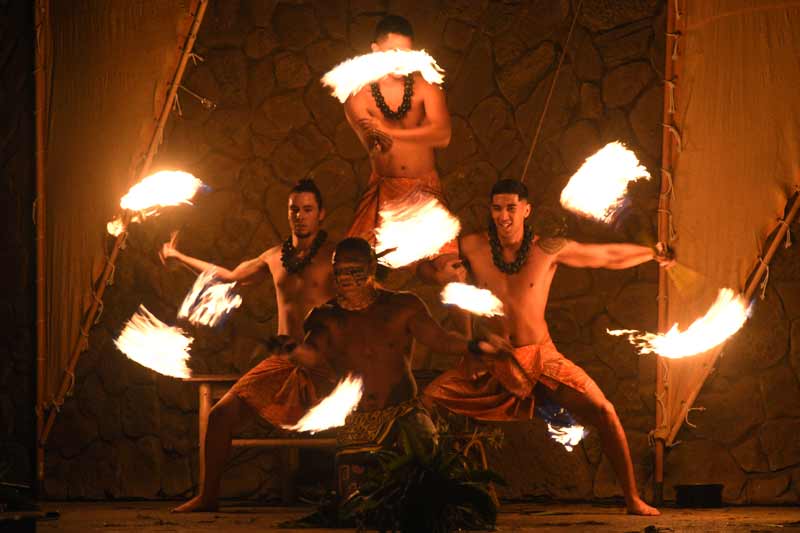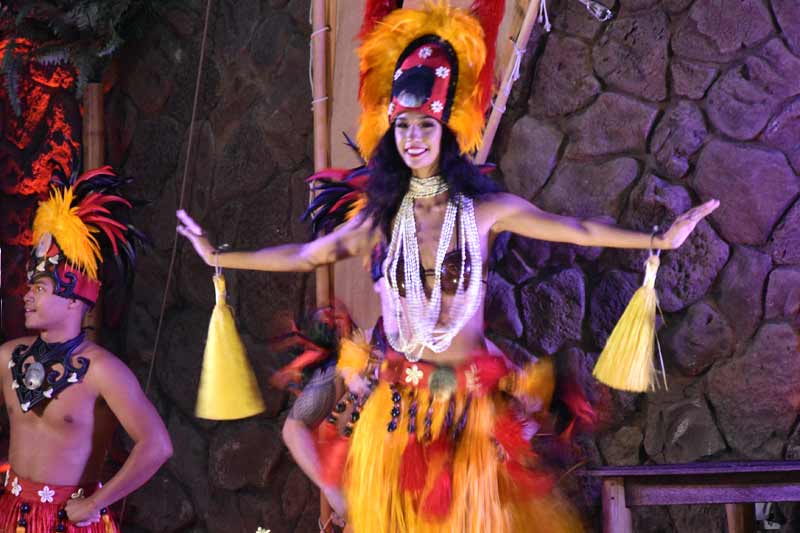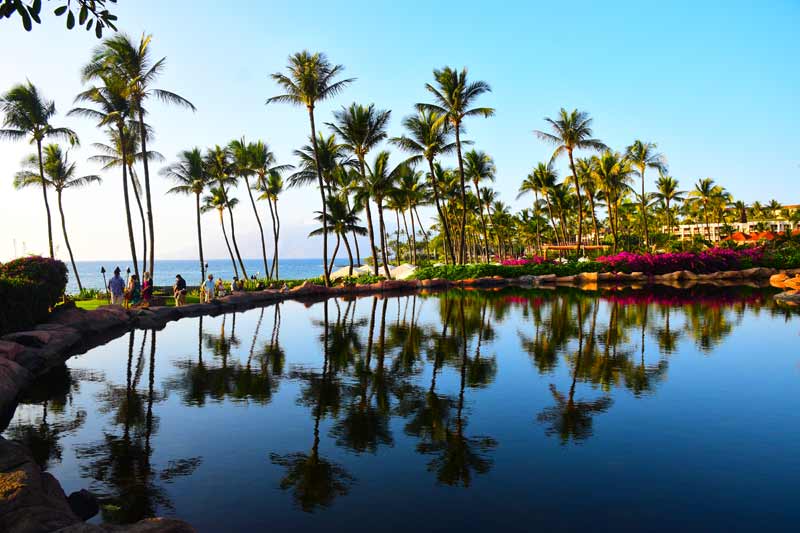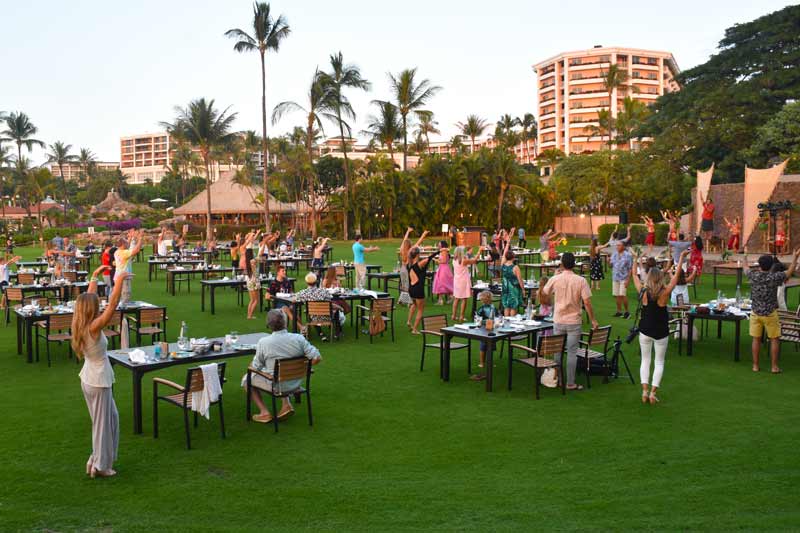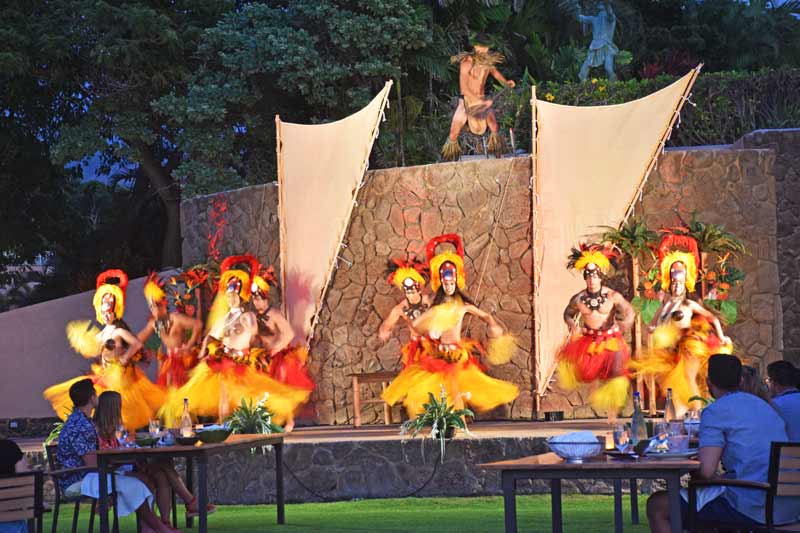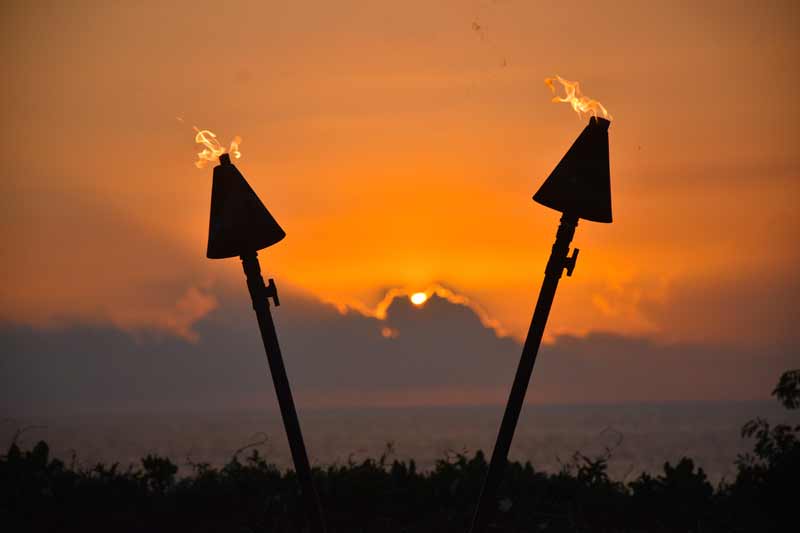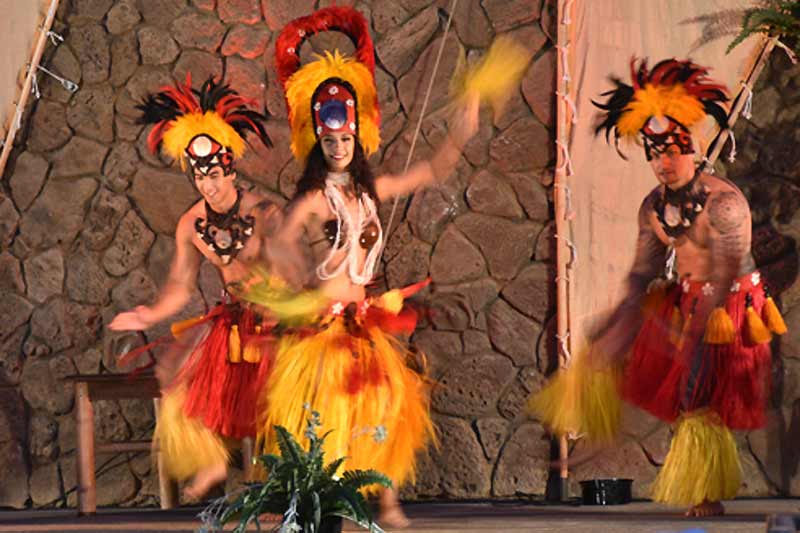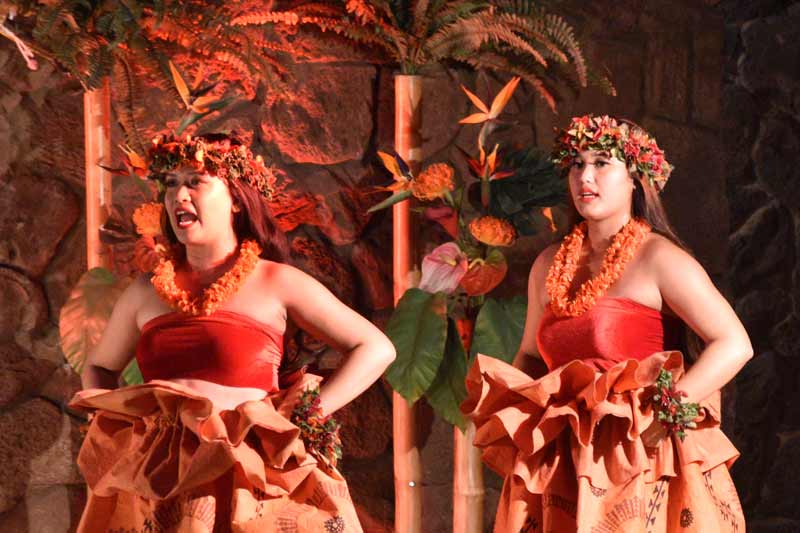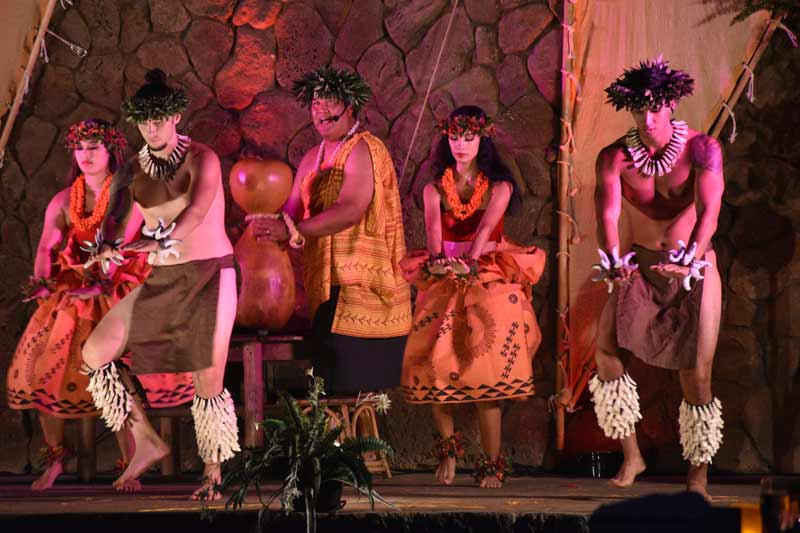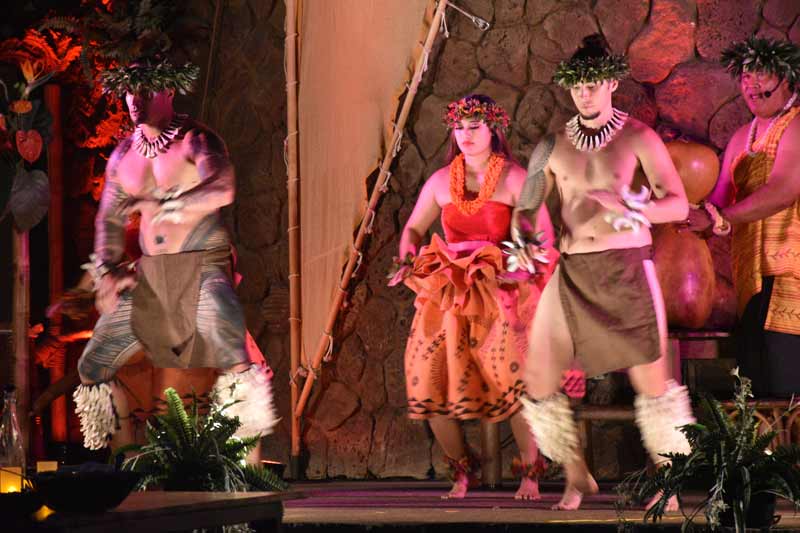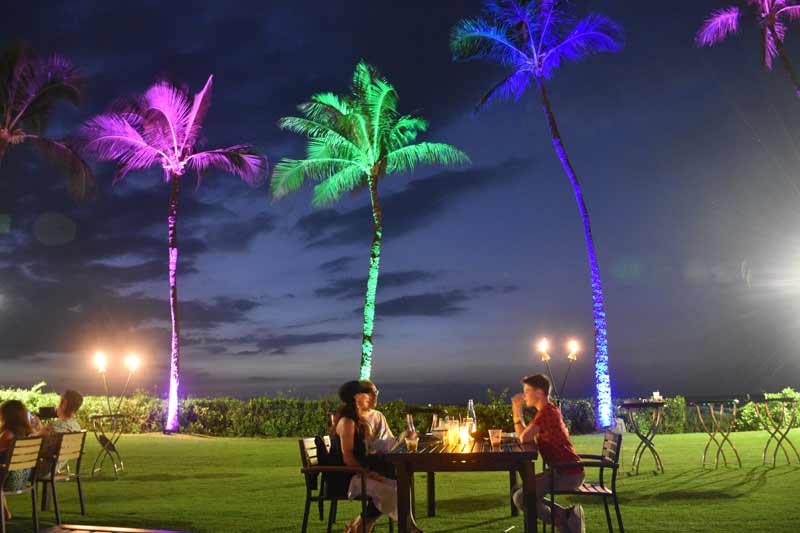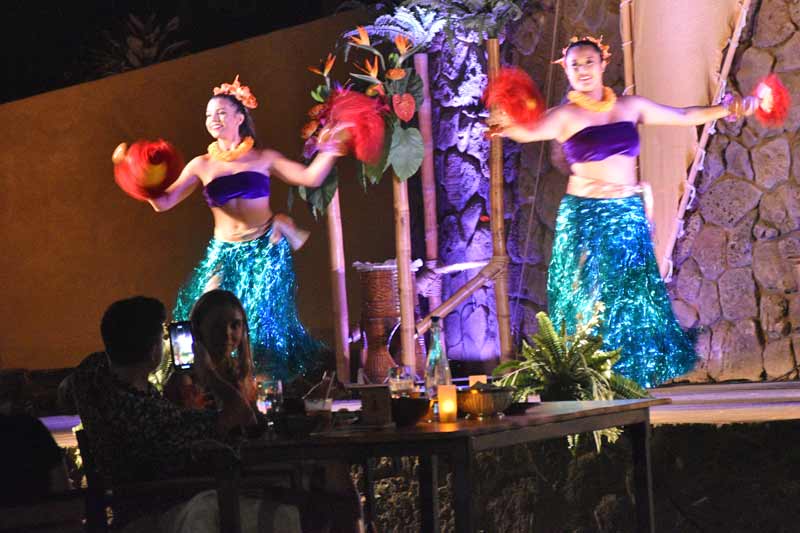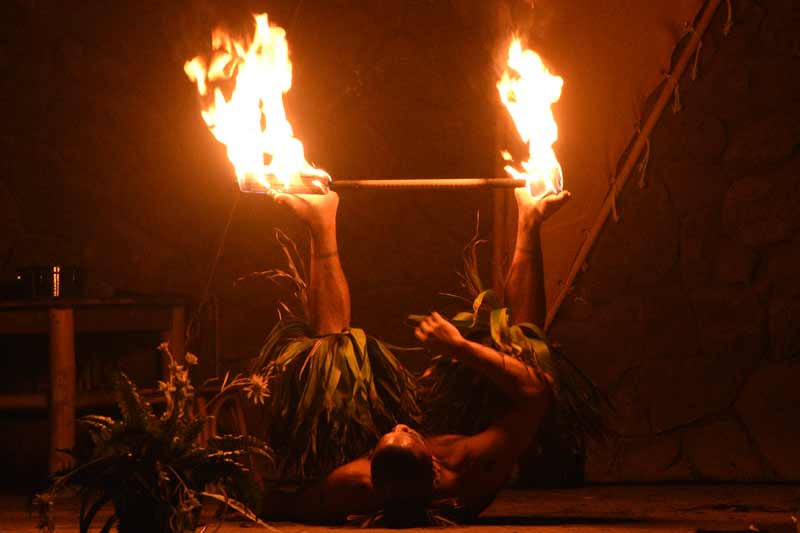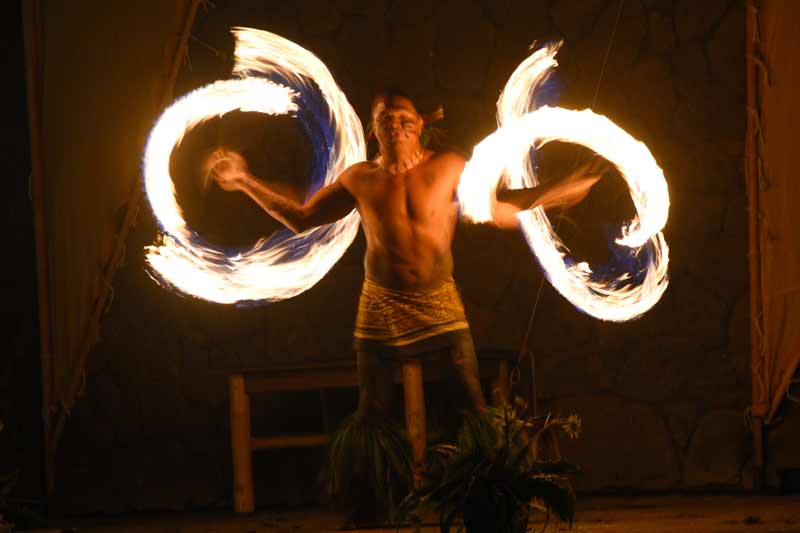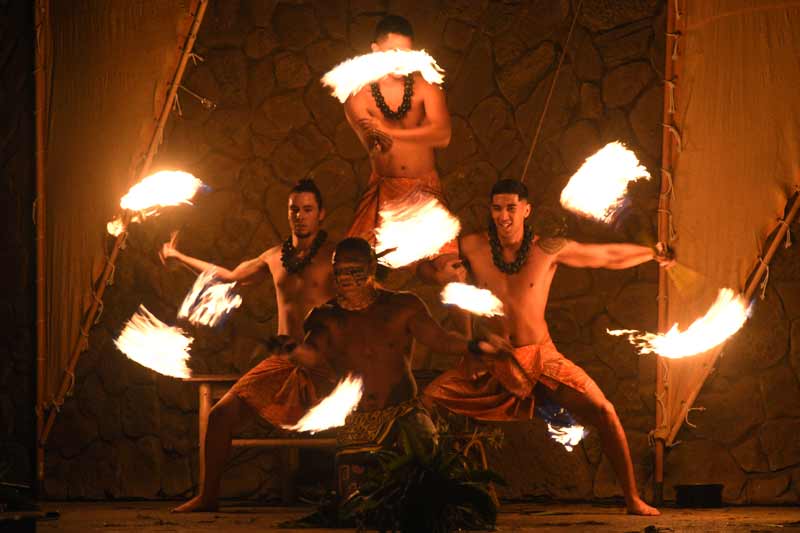 ---
Highlights
Fine Dining Hawaiian Luau Cuisine
All private tables with full table service
Excellent Polynesian show and dramatic Firefance
Ultra-premium up front seating available as an upgrade
---
Description
The Grand Wailea proudly presents Maui's most elegant and uncrowded luau experience. Aha'Aina Luau features a fabulous multi-course Hawaiian fine-dining feast served at your table ... with the show interspersed throughout the evening between courses. A full open bar is included for adult beverages, and full table service is provided for food and beverages all evening. The Grand Wailea luau grounds has been arranged with ALL PRIVATE TABLES spaciously spread apart for social distancing and privacy. The newly-produced show blends traditional Hawaiian chanting, ancient hula, and some modern artistic interpretations of Polynesian culture into an enchanting evening of beauty. And the Grand Wailea Luau's GRAND FINALE is a four-man firedancing spectacular!
The Appetizer and Salad Course includes Ahi Poke with Ogo, Maui Onion, and Hawaii Sea Salt, a Poi Bowl, Ulu Macaroni Salad, a Traditional Dried Beef Salad, and Pipikaula Green Salad with Kula Vegetables and a Pineapple Vinaigrette.
The Entree Course includes ALL of the following ... Teriyaki Steak with Sesame Rice and Green Onion, Shoyu Chicken & Molokai Sweet Potato with Mac Nuts and Local Honey, Mahi Mahi with Coconut, Kaffir Lime, and Green Curry, and Kalua Pig and Cabbage with Pa'akai (sea salt).
The Dessert Course includes a selection of Maui Gold Pineapple, Haupia, Kulolo (sweetened taro), and Seasonal Sweets.
The Full Open Bar features Mai Tais, Pina Coladas, Blue Hawaiians, Mixed Drinks, Local Maui Beer, Red / White / Sparkling Wines, Soft Drinks, Assorted Juices, Regular and Decaf Coffee, and Assorted Teas.
There are two tiers of seating ... Regular, and Ali'i Premium (which is the first two rows closest to the stage). Of course the ALI'I PREMIUM seating gives you the best view (and places you close enough to FEEL the HEAT during the firedancing portion of the show), but all the tables have an enhanced view of the stage because there is so much space between tables.
There is Complimentary Valet Parking with luau validation at the Grand Wailea Resort. All parking is valet; there is no self-parking. While the valet service is free, we do recommend a $5 gratuity for your attendant.
---
Packages
Grand Wailea Luau - Regular Seating Rate (GWAL1)
$265.00 per Adult, $170.00 per Child (12 and under) (plus 4.167% Hawaii sales tax)
---
Grand Wailea Luau - Alii Premium Seating Rate (GWAL2)
$325.00 per Adult, $195.00 per Child (12 and under) (plus 4.167% Hawaii sales tax)
---
---
Details
Schedule: See availability calendar as days change from month to month.
Check In: 5:00pm at the Grand Wailea Resort
Parking: For guests who are driving to the luau, the Grand Wailea Resort offers free valet parking with luau validation. There is no "self-parking" available. While parking is free, we do recommend a gratuity of $5 for your valet.
Duration: About 3 hours
What to Wear: Casual resort attire ... at least one step up from what you would wear to the beach.
Reservations: Advanced reservations required and we recommend booking this a month or more before your arrival. This event is "RESERVE NOW PAY LATER"; we need a credit card on file to finalize your reservation but we do not charge you for your luau seats until a few days before the beginning of your vacation!
Minimum Notice for Cancellations / Changes: At least 48 hours before the start of the event.
---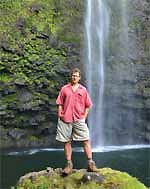 Kevin's Activity Tips:
We attended this luau on 1/15/2021 to get a feel for the new arrangement at this luau grounds and we were blown away by the overall quality of this presentation. The cuisine is truly high quality and fine dining, a HUGE step up from the luau buffets we've come to expect over the years. The tables are widely spaced for individual "outdoor bubbles" and we really had no health concerns while attending this event. Yes, this luau is PRICEY but it is without a doubt the most DISTINCTIVE luau experience on Maui right now. The show is fantastic, and there is no "scaling down" of the show due to the reduced seating capacity. It's about twice as much as a luau used to cost, but there are about 1/5th the number of people than there used to be. We highly recommend this event!