Waterfall and Rainforest Hiking Adventure
Waterfall and Rainforest Hiking Adventure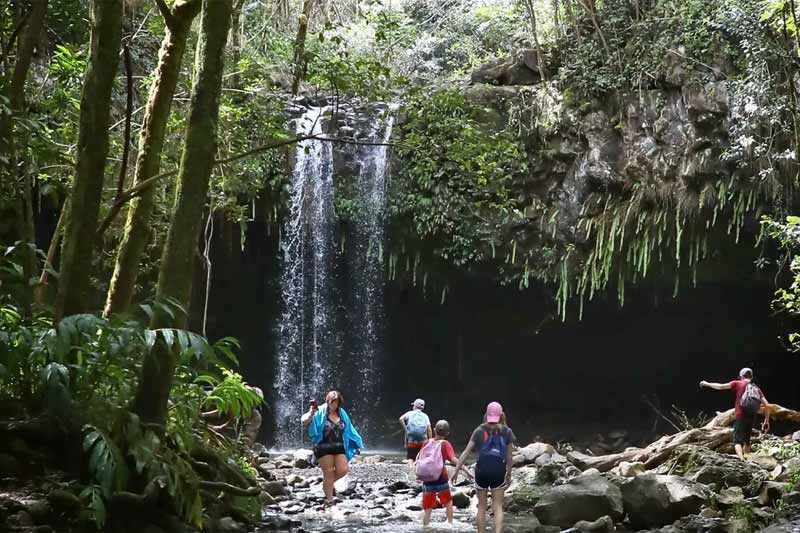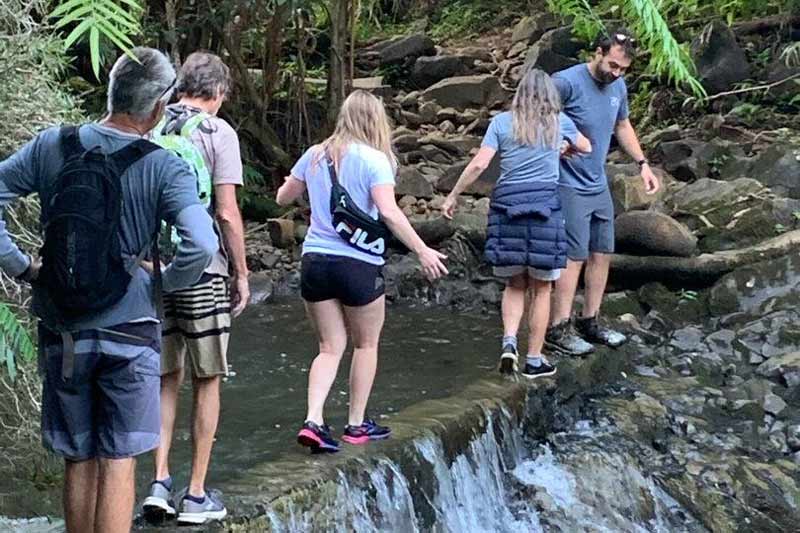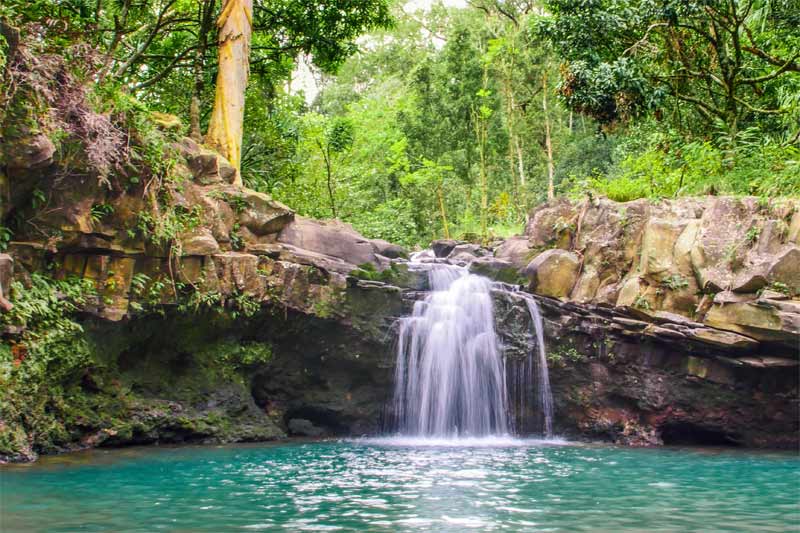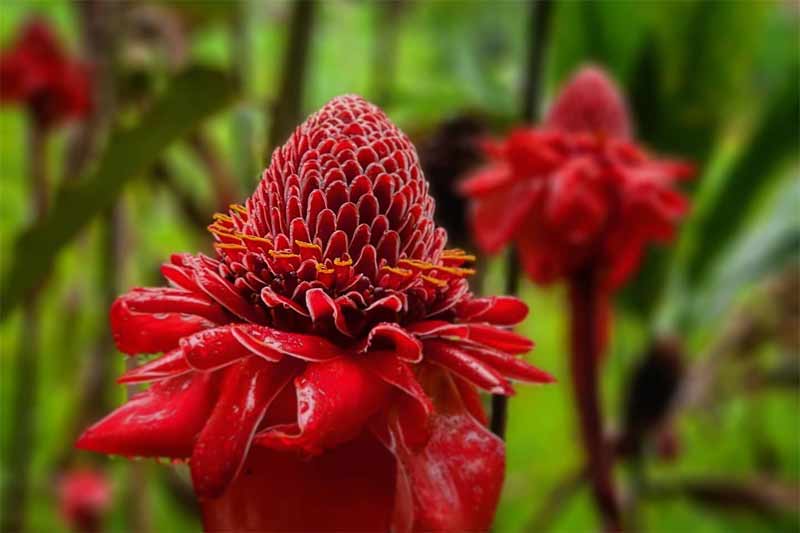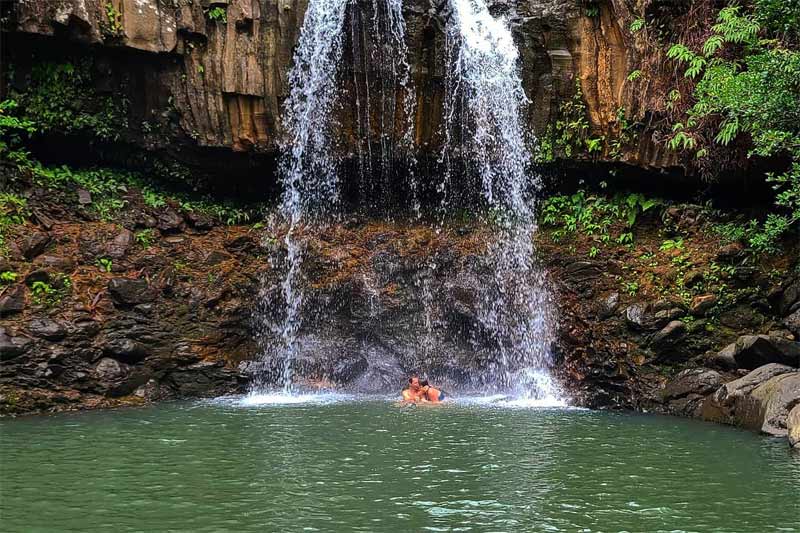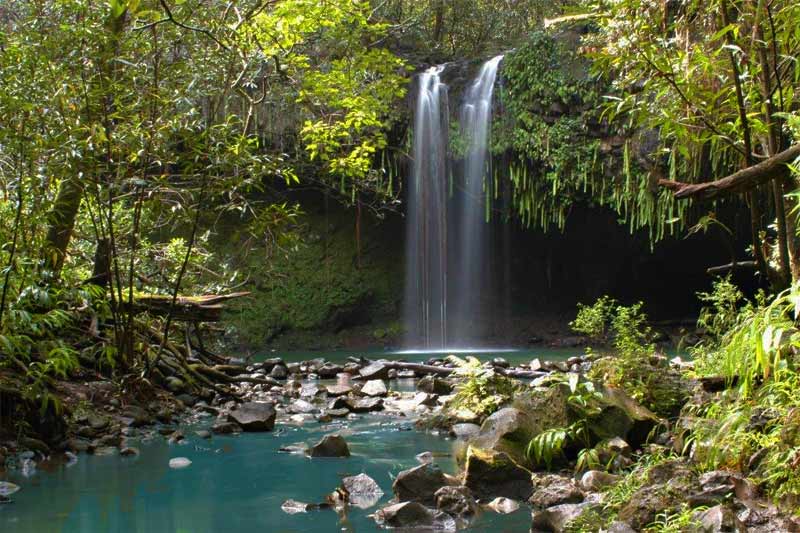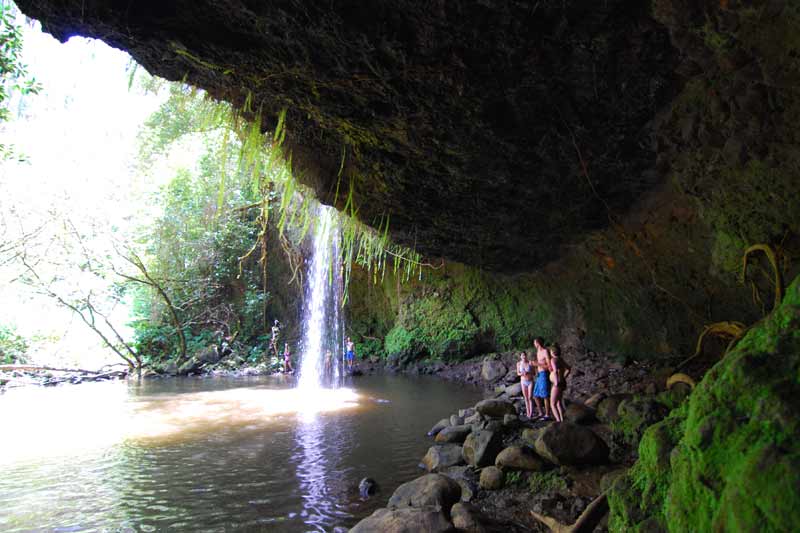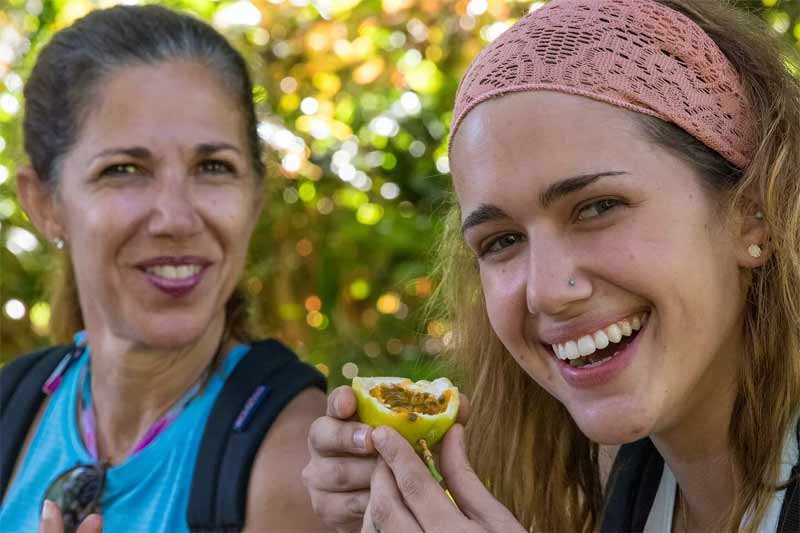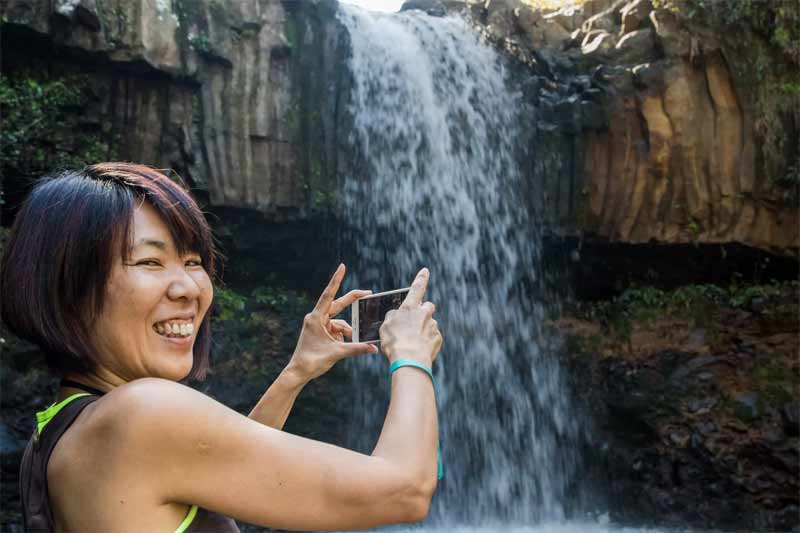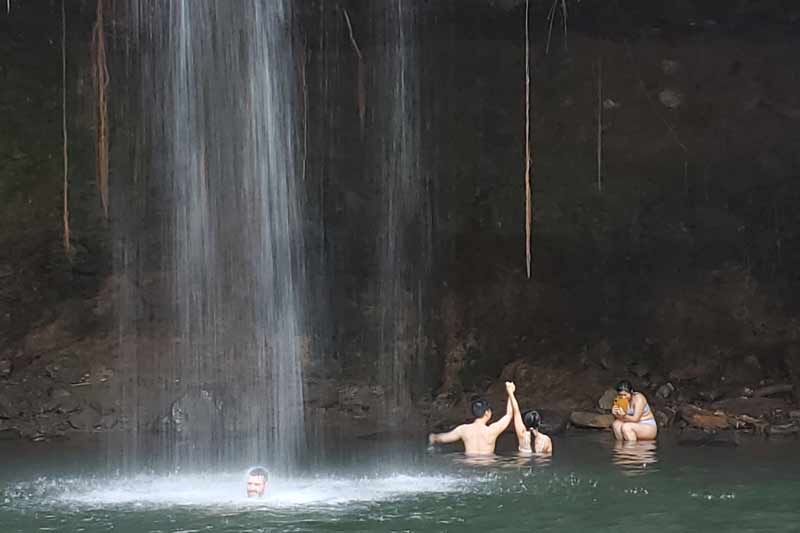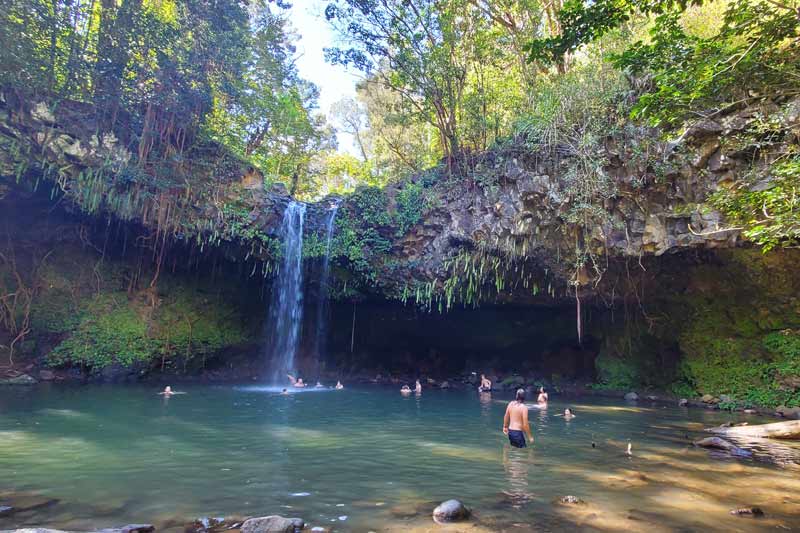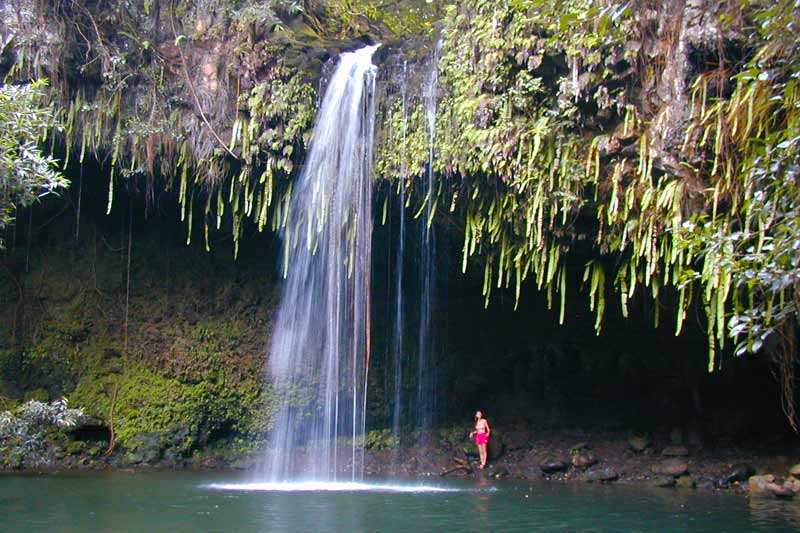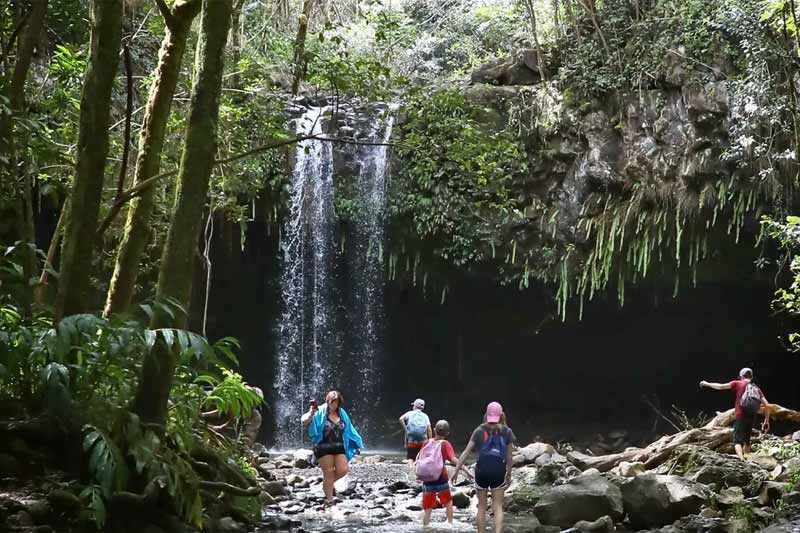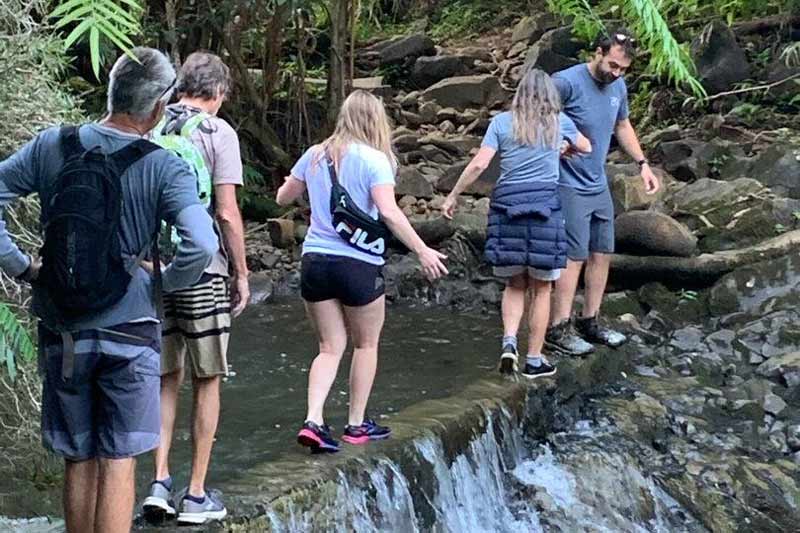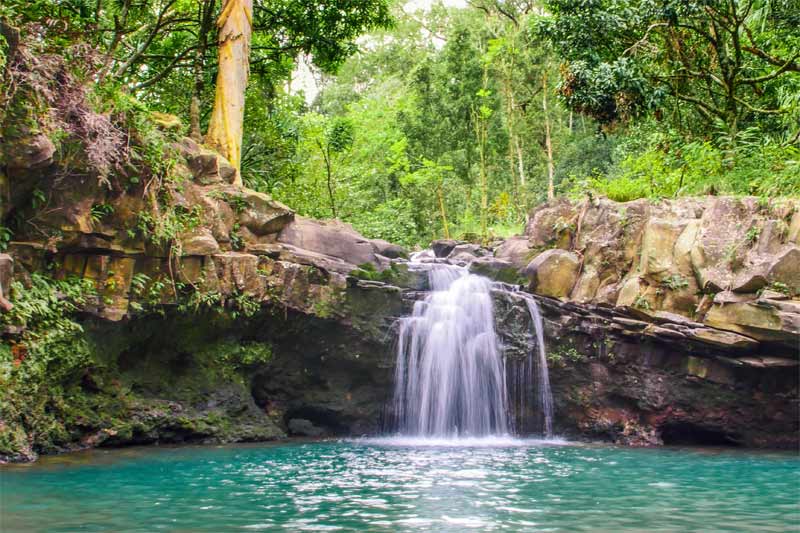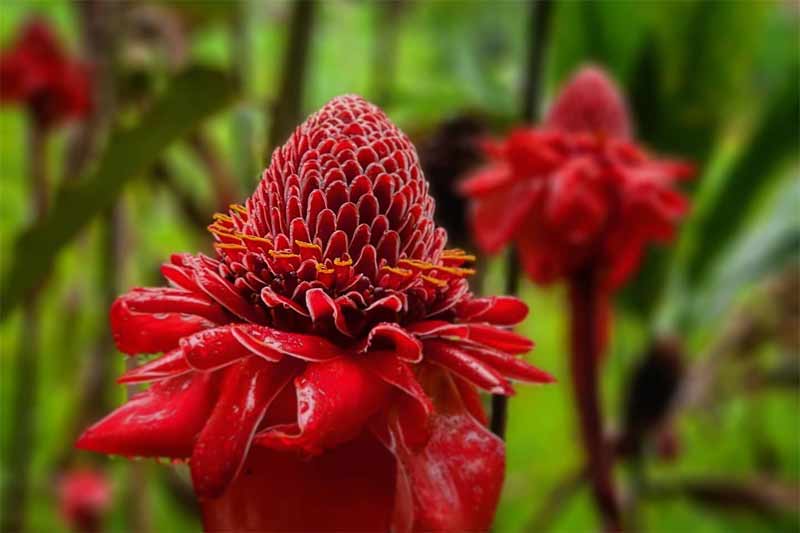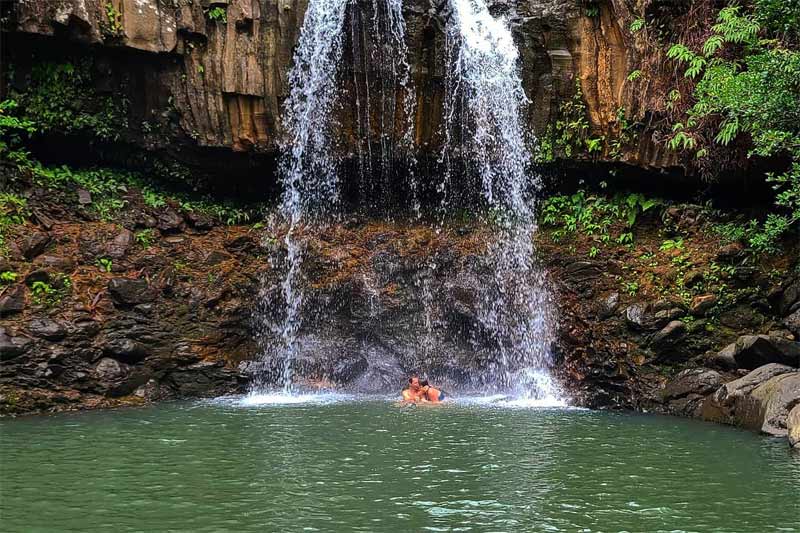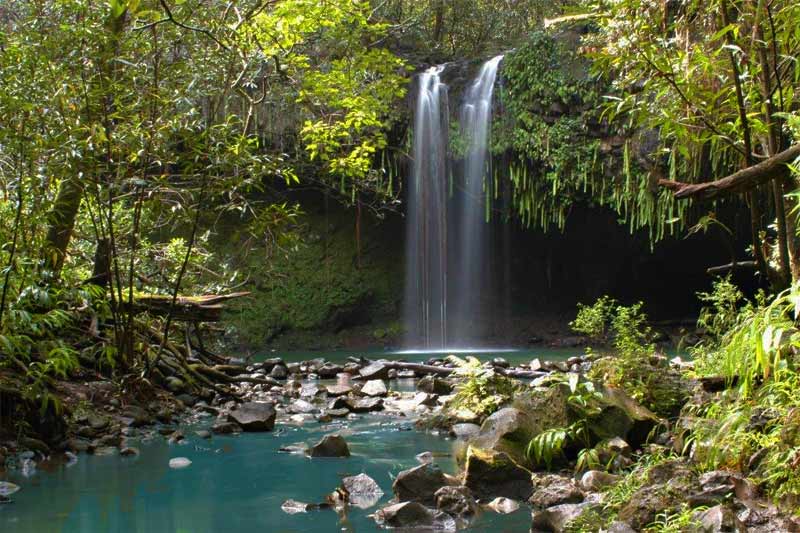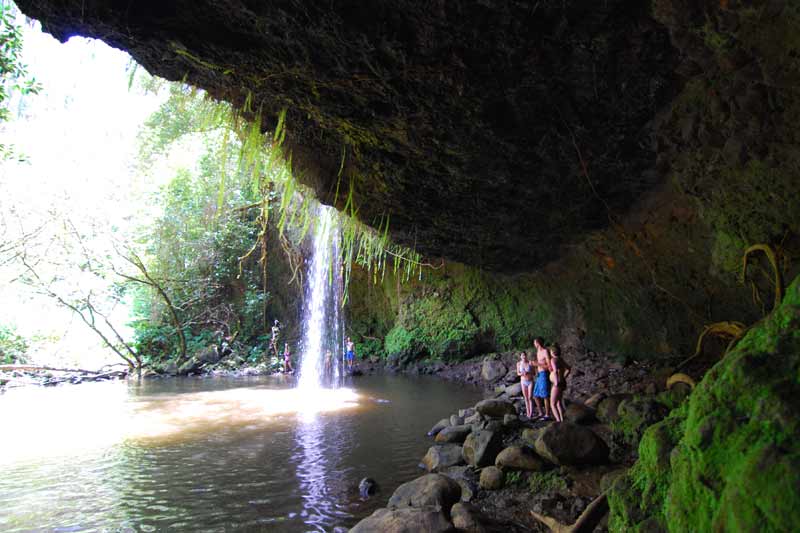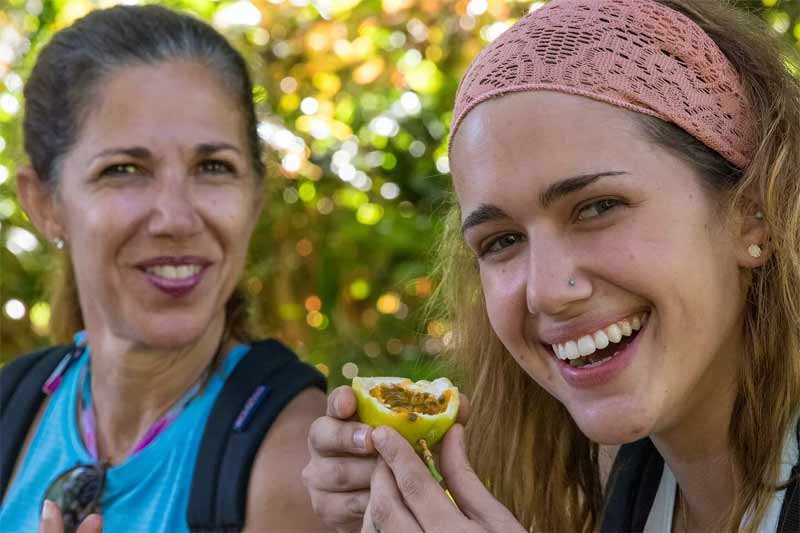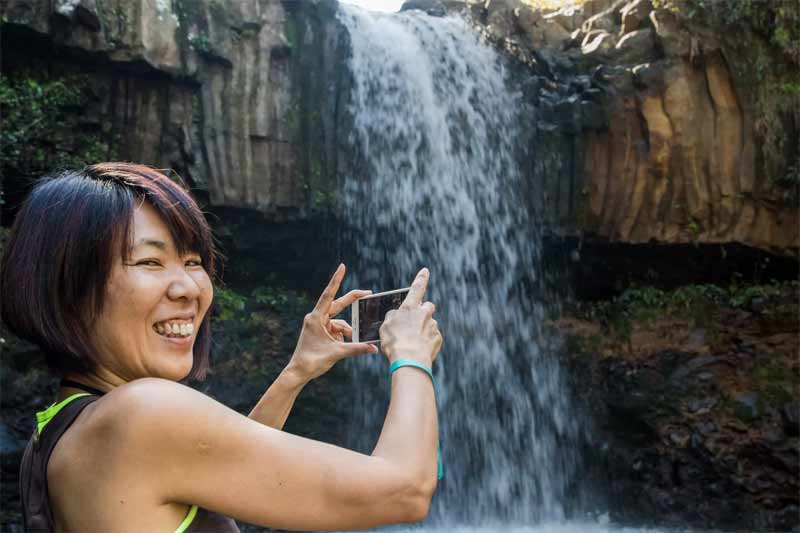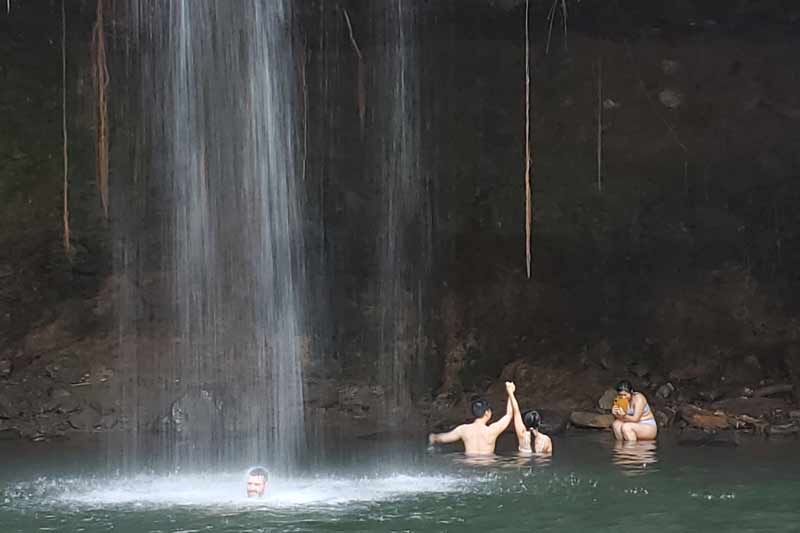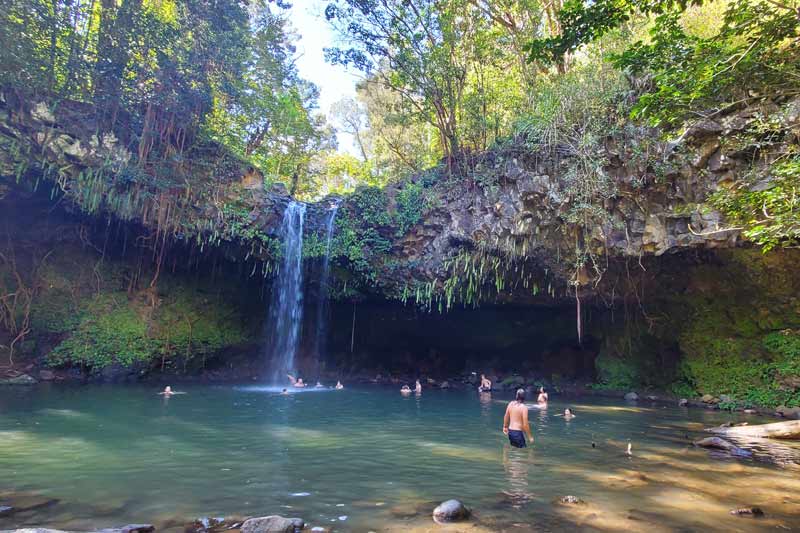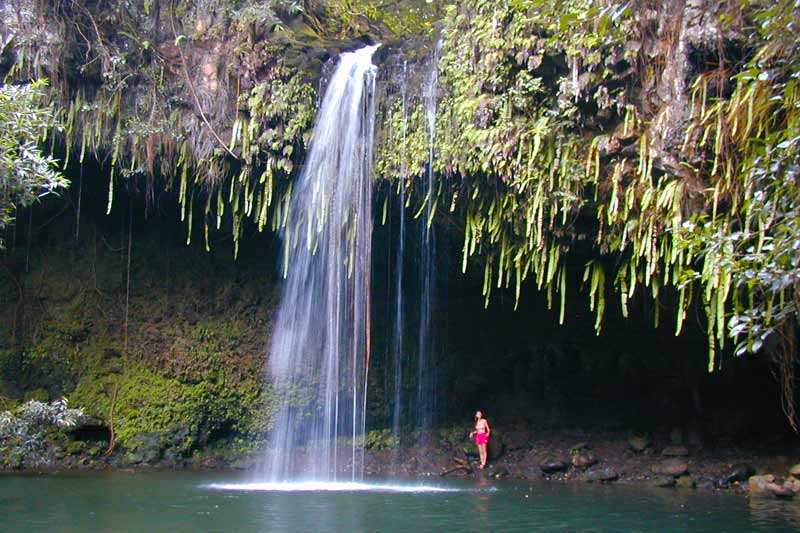 ---
Highlights
Hike with an experienced local guide
Insight into tropical plants and fruits
Beautiful value with two streams and multiple waterfalls
Cliff jumping possible at select spots
---
Description
Explore one of Maui's most beautiful valleys nestled along the famous Hana Highway! This beautiful hike takes place in a unique valley, and it is the most popular. You will experience a variety of waterfalls ranging in height from 10 to 40 feet on two different streams. Under each of the falls, there are clear and large swimming holes. For additional thrills, there are several areas where you can safely jump from rock ledges into the waterfall pools down below. This makes for an excellent photo opportunity! The naturalist guides will teach you about Maui's wonders. You will end the hike under a Hawaiian waterfall for a natural "shower". The largest of the falls has ferns draping down from a huge overhanging ledge, and you can walk completely behind this amazing waterfall!
This adventure is led by Hike Maui's highly trained guides who will provide the most epic day of your vacation. With their naturalist backgrounds and entertaining personalities, the guides will lead you safely through this beautiful area and make sure you don't miss a thing! Hike Maui has been exploring the island of Maui with guests for over 35 years and they are committed to aloha and excellence in the experiences they offer!
---
Cost
Waterfall and Rainforest Hike Rate (HM1pr)
$159.00 per Hiker (plus 4.167% Hawaii sales tax)
---
Location
GPS Address: There is no street address for the Park-n-Ride meeting location. The coordinates are 20.875091, -156.461940 Click to view map
---
Details
Schedule: Daily
Check In: Meet your guide at the Park-n-Ride lot in Kahului. (near the intersection of Highway 350 & Highway 380). Pickup from South Shore and West Side hotels is available for $35 per person for those without rental cars.
Duration: 5-6 hours
Difficulty: Easy to moderate hiking with a total distance of about 2.5 miles.
Tour includes: Nutritious lunch, snacks, and water.
Gear Provided: Backpack, rain poncho and bug repellent.
Restrictions: Minimum age is 6.
Gratuity: Guide gratuity is optional (but encouraged) for parties of 9 or less … for parties of 10 or more they do require us to include a $250 gratuity per vehicle.
What to Wear and Bring: Running shoes or sports sandals that can get wet and muddy. Shorts and short-sleeved shirts or t-shirts. If mosquitoes really bother you (your guide carries repellent), you could wear long pants and a long-sleeved shirt. Wear a swimsuit underneath so you can swim in the waterfall pools. Bring a towel and sunscreen and your camera & phone in a Ziploc or waterproof bag.
Reservations: Advanced reservations required and we recommend booking this a month or more before your arrival. This event is "RESERVE NOW PAY LATER"; we need a credit card on file to finalize your reservation but we do not charge you for this reservation until a few days before the beginning of your vacation!
Minimum Notice for Cancellations / Changes: At least 48 hours before the start of the event. All tours go out rain or shine.
---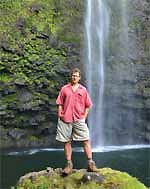 Kevin's Activity Tips:
I am often asked "why go on a hiking tour? Can't I just go and experience the same thing on my own?"
The answer to that question is a definitive "no." You could walk down the same trail on your own, and your experience will be completely different. The presence of a knowledgable local guide who loves the "aina" (land) can make all the difference in your understanding and appreciation of everything that you see. You'll learn about plants that have uses that you never imagined. You'll taste fruits that are foreign to you. You'll learn of history and geology of the area that offers insight you wouldn't get going there alone. Hike Maui, the company that organizes these tours, likes to refer to their guides as "the secret ingredient for your experience."
Obviously a guide also knows exactly where these places are so your day in the magical rainforest or volcanic landscape is maximized. No hunting for that elusive waterfall … you'll go straight there and have more time to soak it all in. A guide who knows the "aina" will help keep you safe, and provide support if you need it. Would you like to jump off a cliff into a waterfall pool below? Doesn't it sound like a good idea to have a guide who can tell you where it is safe to jump and where there a rocks hiding below the surface???
The Waterfall and Rainforest Hiking Adventure is the most popular tour. This is the event that will truly make you glad you had a guide with you. As you hike through an "off-the-grid" farming area you'll taste fruit you've maybe never seen before. Your guide will impress you with his or her ability to take plants from the jungle and demonstrate uses you've never thought of. You'll probably learn what a tapioca plant looks like (yes, it comes from a plant … not from a jar with the Gerber Baby on it).
A word about gratuities … it is traditional for guides in such a service industry to rely on gratuities for a significant portion of their income. This time-honored tradition promotes excellence in service and you might want to bring along cash in case you want to express your appreciation to your guide in this way. For parties of 9 or less a gratuity is optional (but encouraged). For parties of 10 or more a gratuity of $250 per vehicle is added to your tour cost.