Maui Magic Adventure Snorkel
---
Maui Magic Adventure Snorkel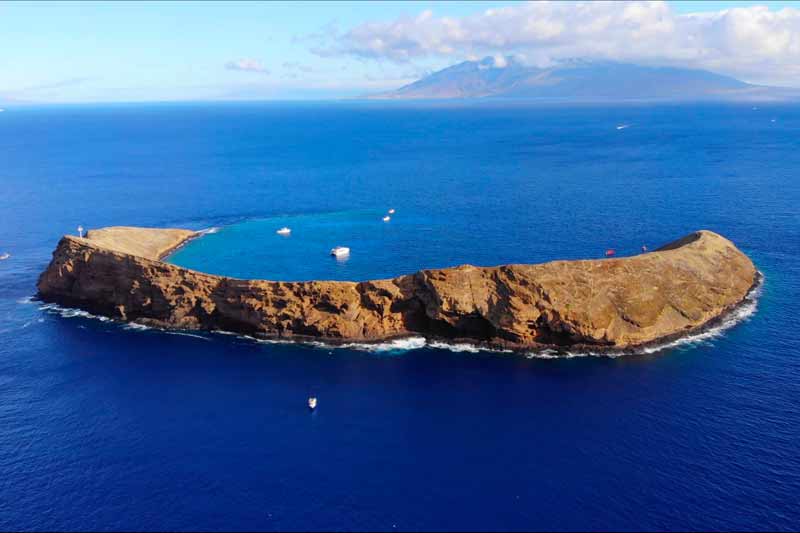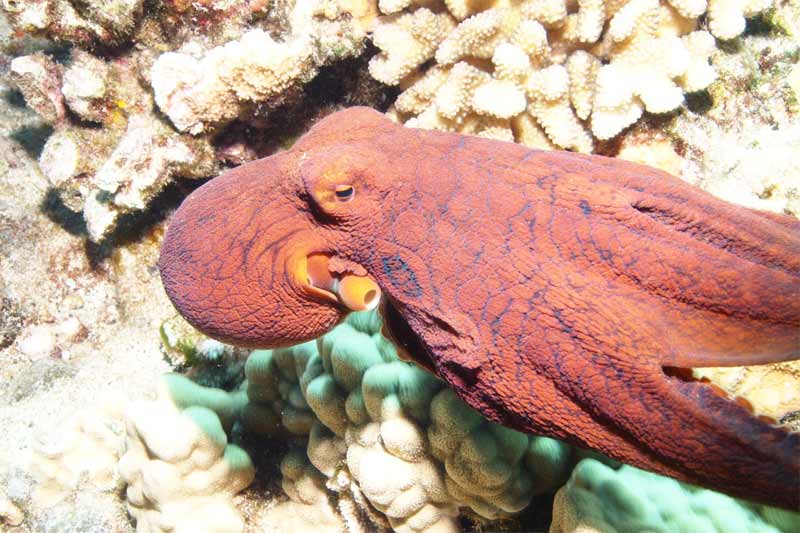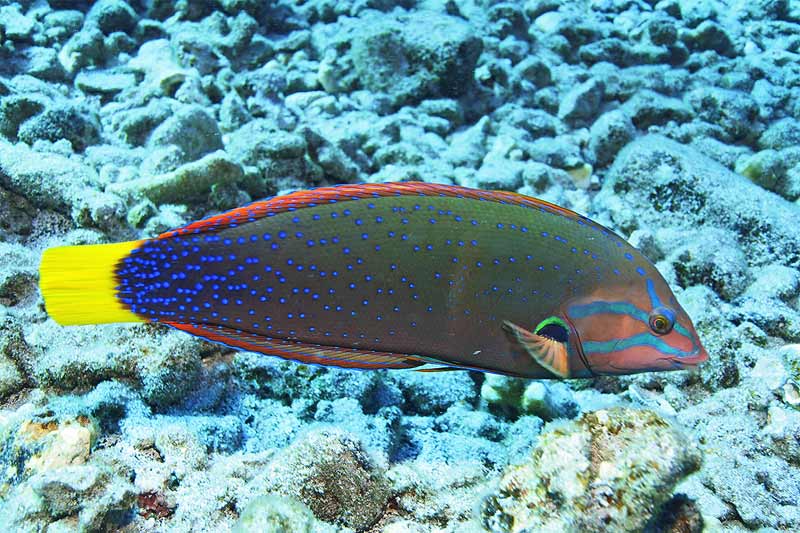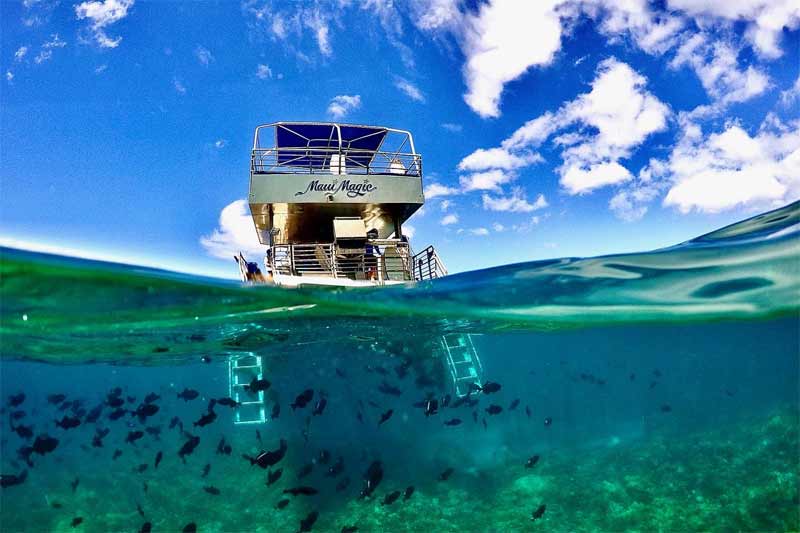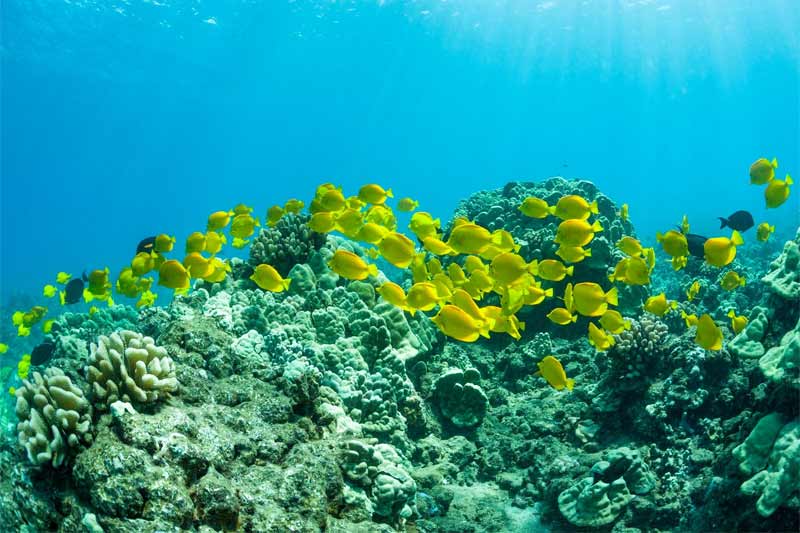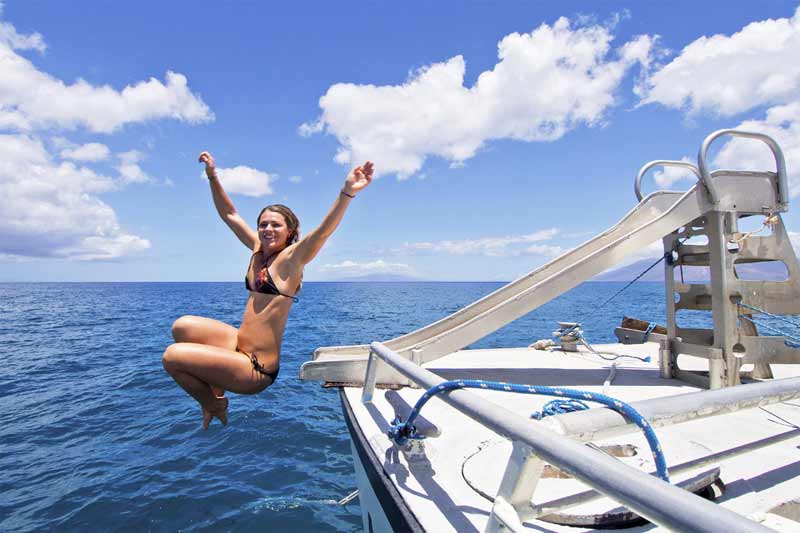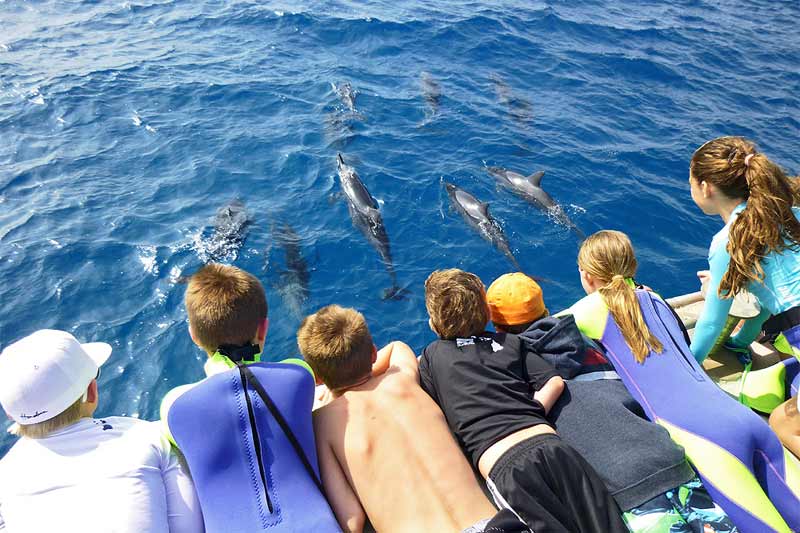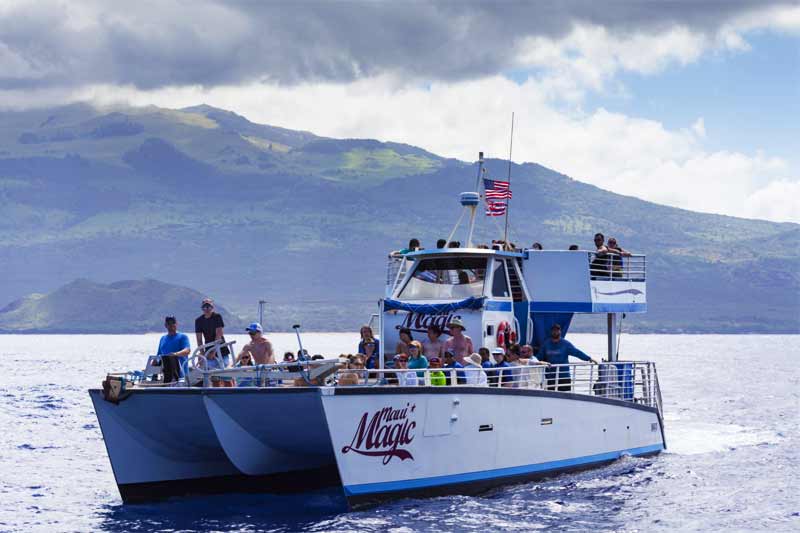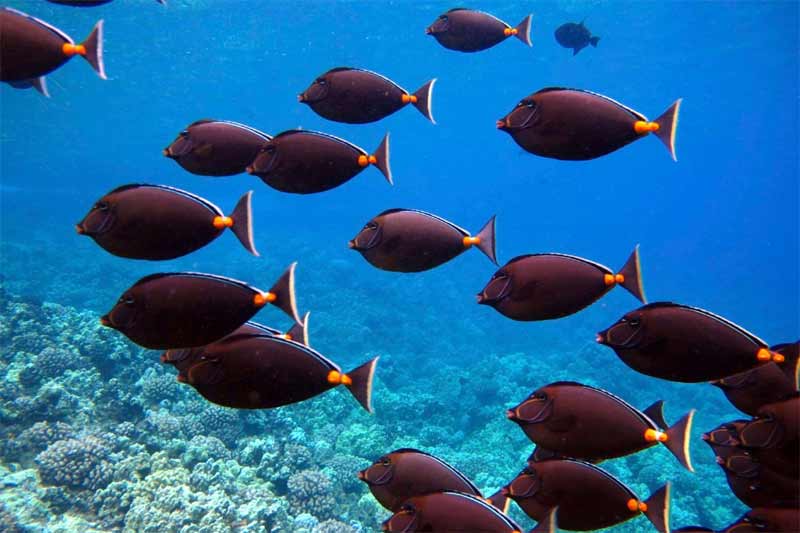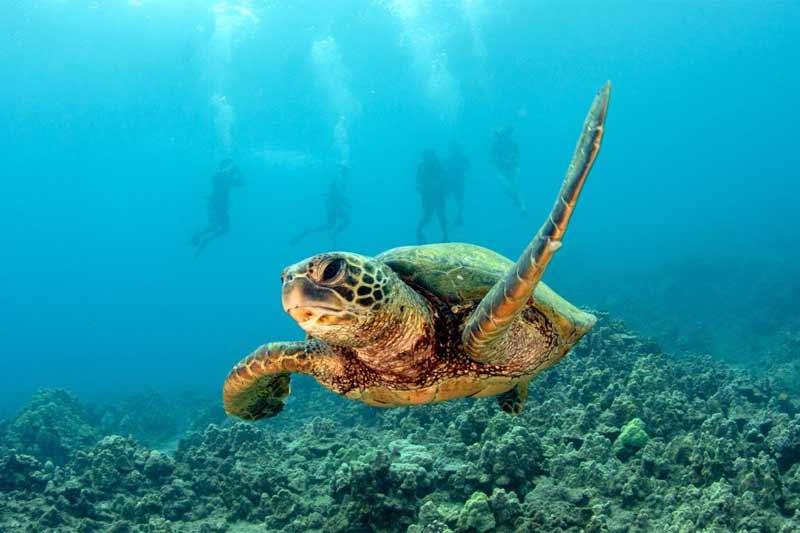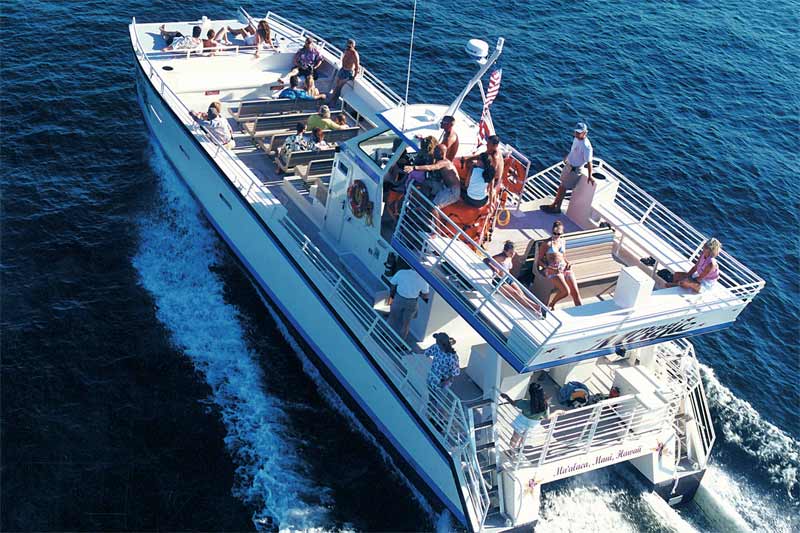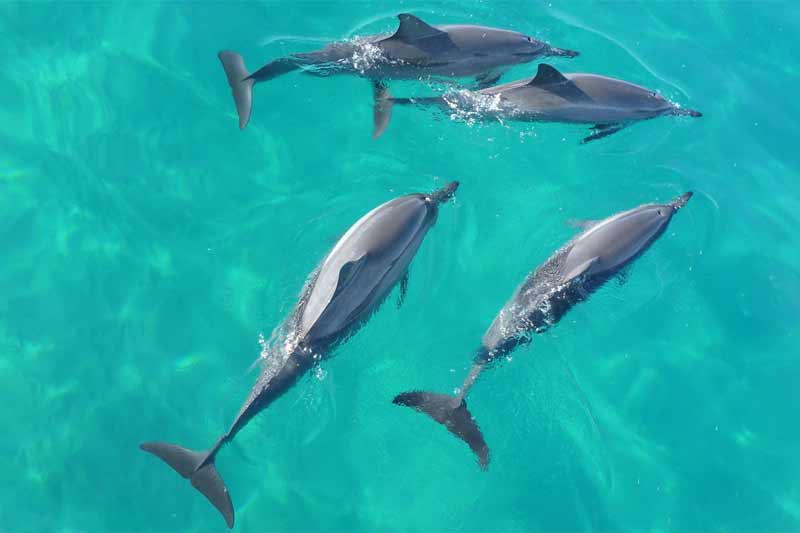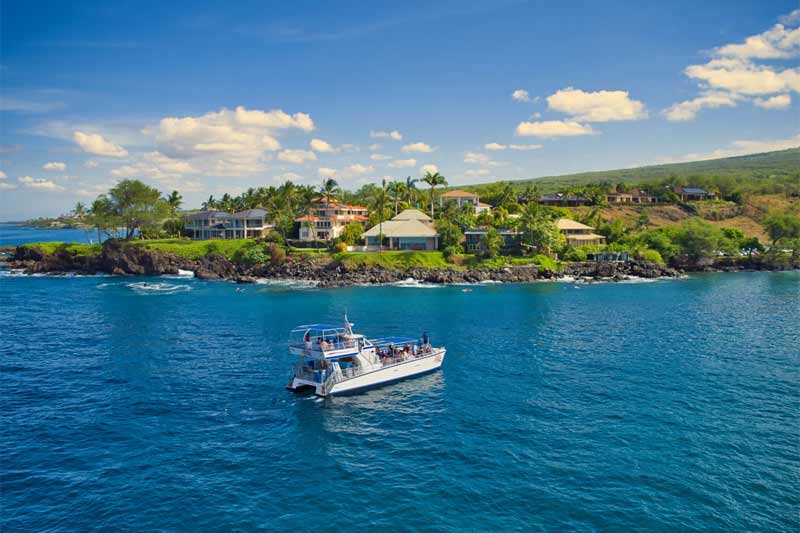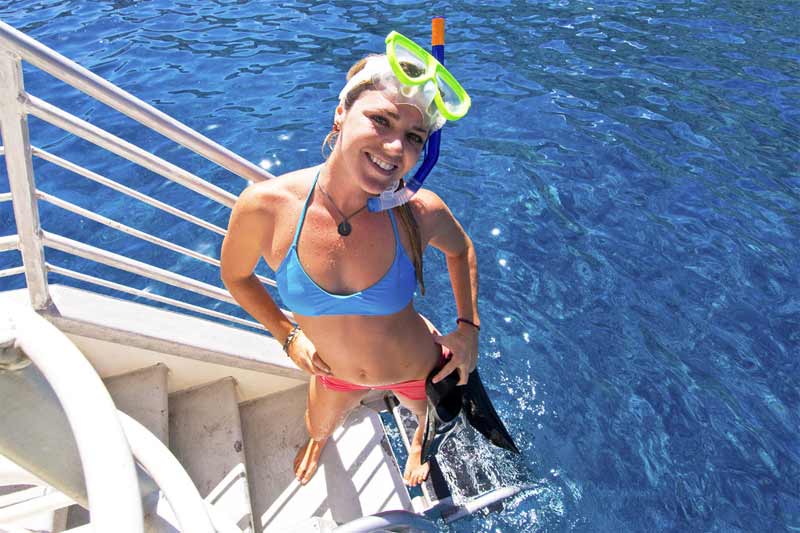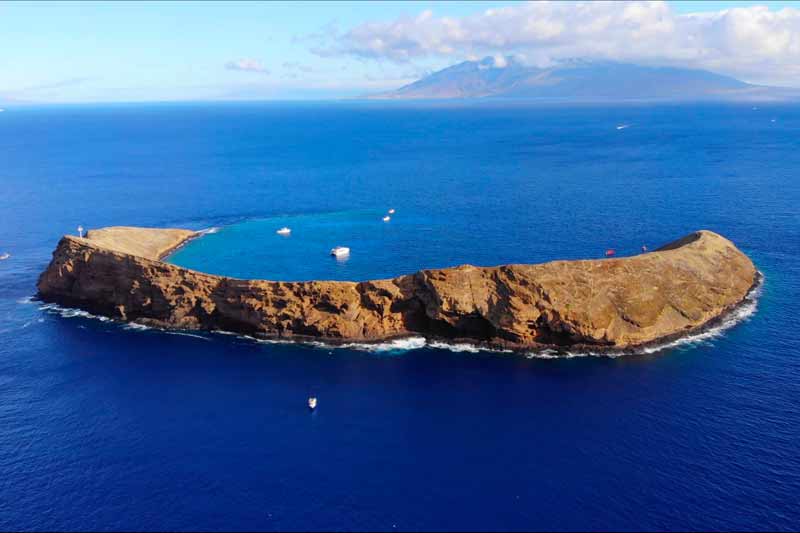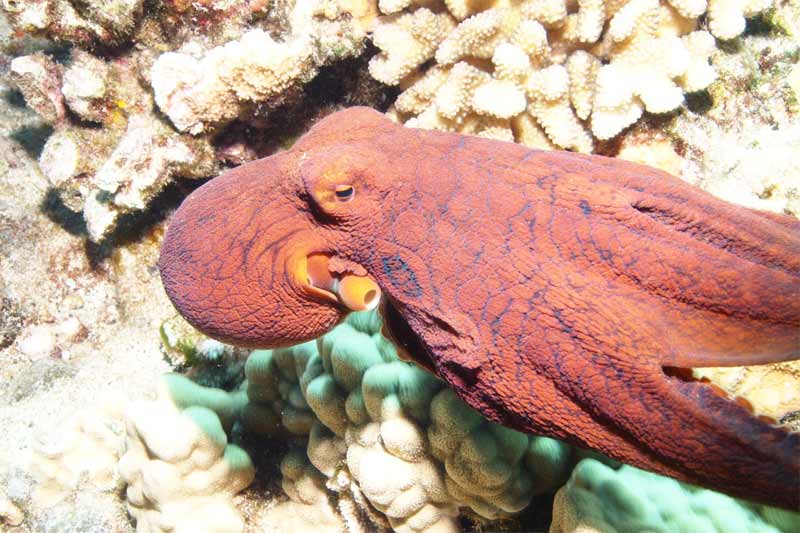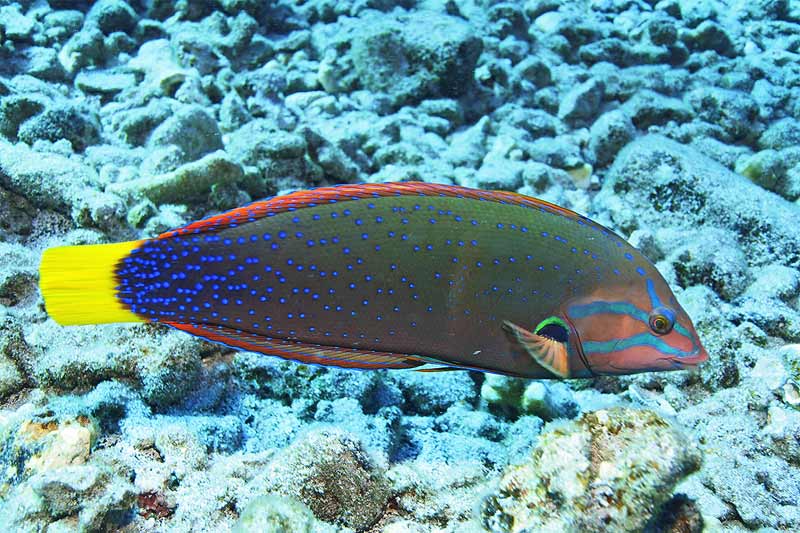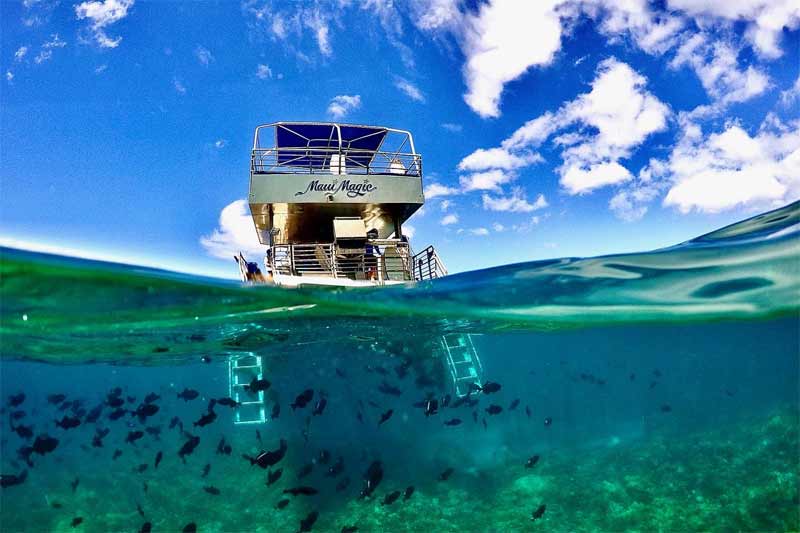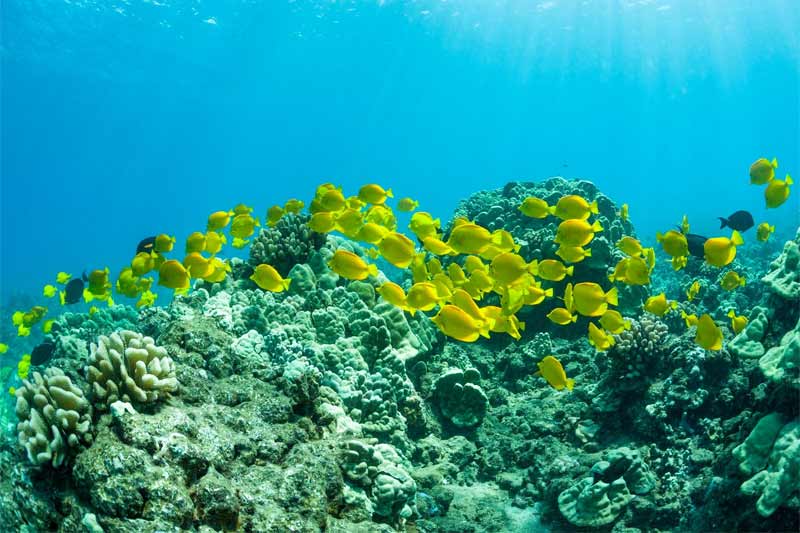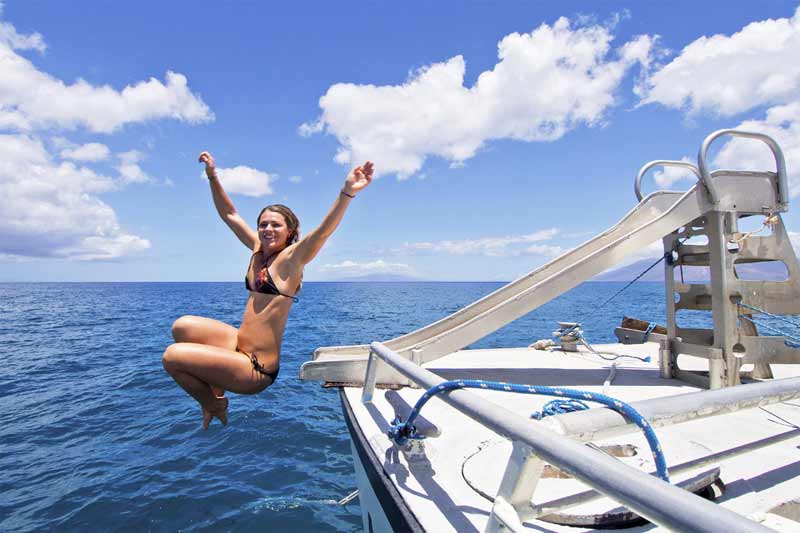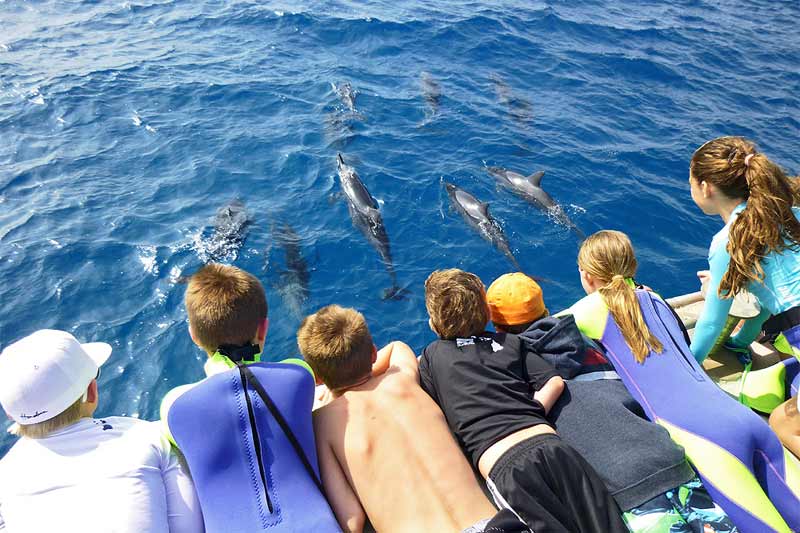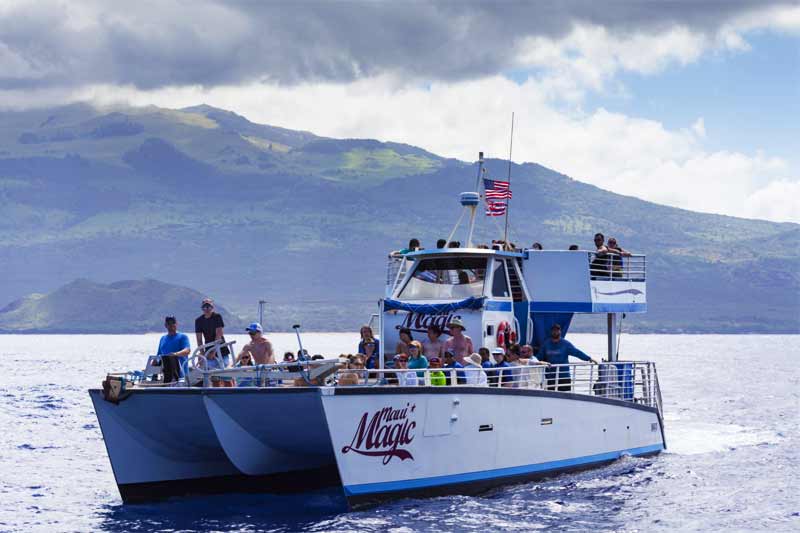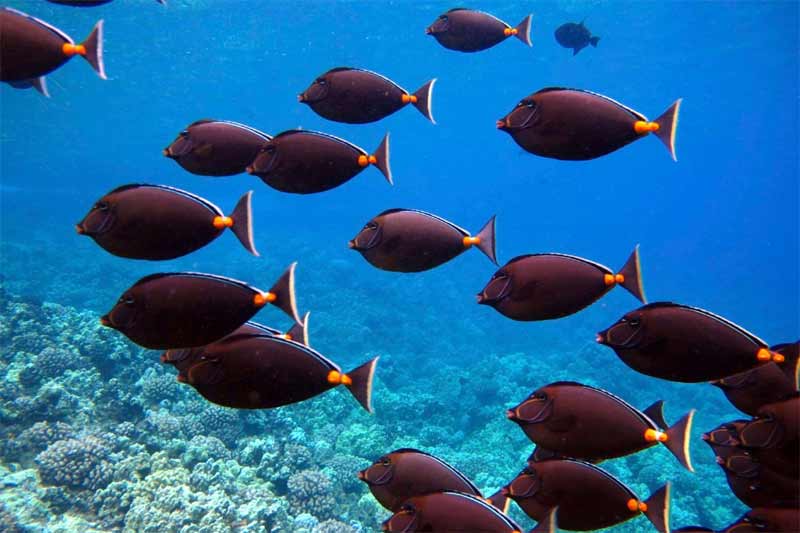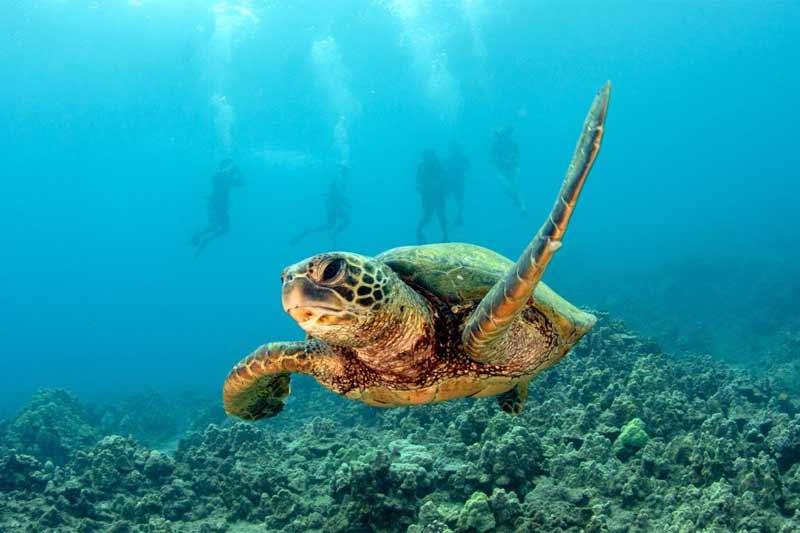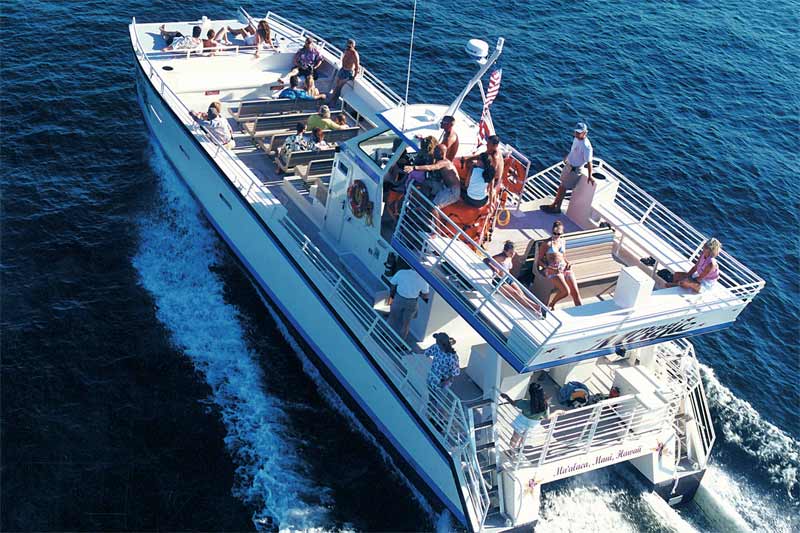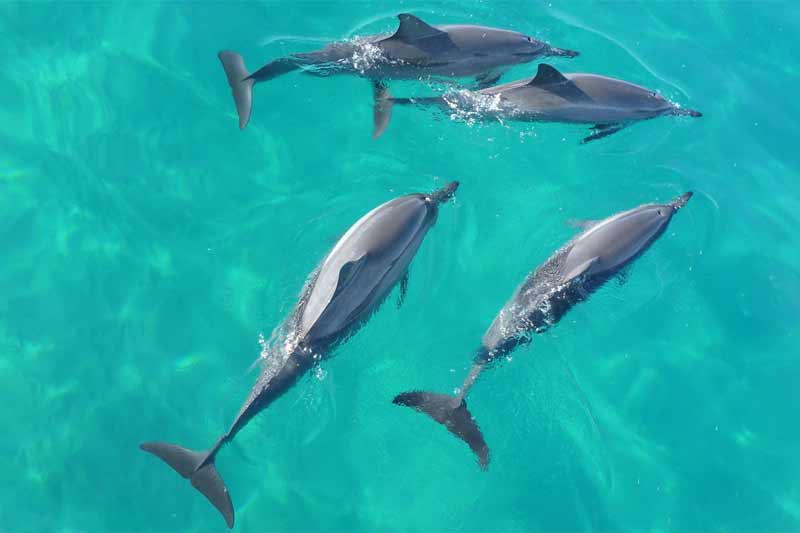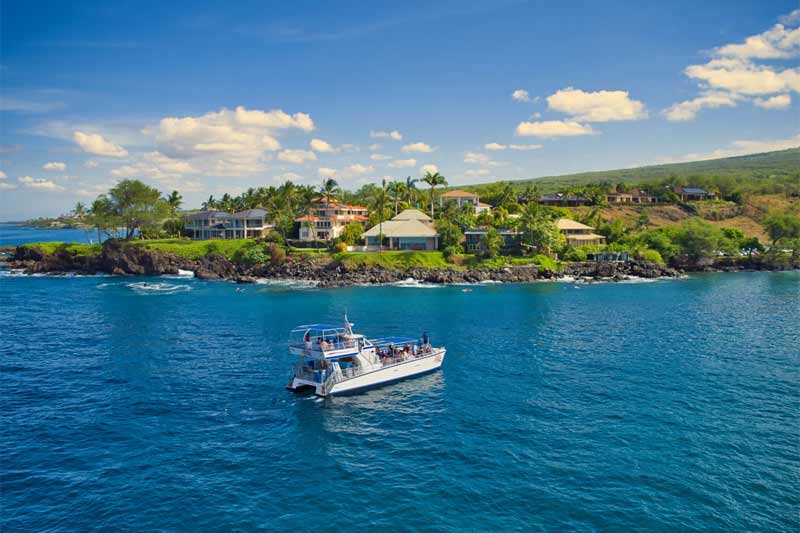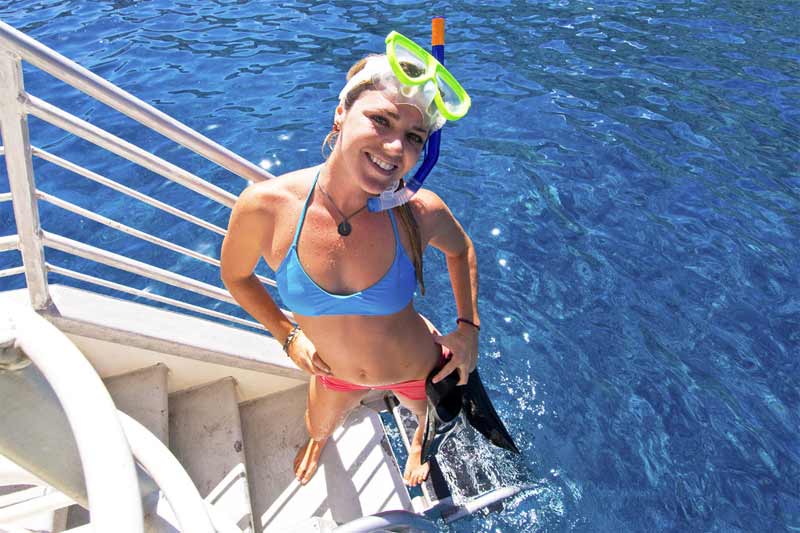 ---
Highlights
Medium sized powered catamaran means fewer guests on board
Molokini and one or two other snorkel sites
Fast boat means more snorkel time!
Breakfast, lunch, snorkel gear, open bar included
---
Description
If you are an adventurer that likes the wind in your hair, the possible opportunity of getting to see dolphins in the wild, and want to enjoy a snorkel tour without the crowds ... the Maui Magic Adventure Snorkel tour is for you! The Maui Magic is a fast, comfortable, state-of-the-art 54 foot power catamaran equipped an onboard waterslide, and an awesome sound system.
Your captain will provide you with a complete Hawaiian historical and cultural narration about the sites that you will pass along the coastline. During the narration a selection of Hawaiian music and chants is played to enhance the experience. This is a true Hawaiian cultural cruise and totally unique in every way!
The weather dictates snorkel sites and destinations ... typically two and sometimes three snorkel stops are made. Weather permitting, Molokini is always one of these stops ... other possibilities include La Perouse Bay, Turtle Arches, and the beautiful Coral Gardens. They like to say that no two snorkel trips are ever exactly the same.
Maui Magic is fast ... and their speed in getting to and from their snorkel destinations allows for about 30 minutes of extra snorkel time compared to other larger, slower boats.
---
Cost
Maui Magic Adventure Snorkel Rate (MCC2)
List price: $137.00 SAVE $-33.00 per adult!!!Our Rate: $170.00 per Adult, $140.00 per Child (12 and under), FREE (plus 7.167% Hawaii sales/harbor tax and $7.00 per person fuel surcharge)
---
---
Details
Schedule: Daily
Check In: 6:30am at Maalaea Harbor slip #55. This is the boat harbor in Central Maui just behind the Maui Ocean Center Aquarium along Highway 30. Parking is available for a small fee and can be paid using credit card or using an app on your phone. Allow ample time for parking / arranging payment.
Duration: 5 hours
Vessel: 54' custom powered catamaran with capacity of 45.
Tour Includes: Continental breakfast, and BBQ lunch & beverages including beer & wine.
Gear Provided: Snorkel gear, flotation devices
What to Wear: Wear swimsuits and bring a towel and sunscreen. We also recommend a light jacket.
Reservations: Advanced reservations required and we recommend booking this a month or more before your arrival. This event is "RESERVE NOW PAY LATER"; we need a credit card on file to finalize your reservation but we do not charge you for this reservation until a few days before the beginning of your vacation!
Minimum Notice for Cancellations / Changes: At least 48 hours before the start of the event. All tours go out rain or shine.
Restrictions: The Maui Magic is not a stroller-friendly vessel, and due to its more rugged itinerary this tour is not recommended for most children under the age of 5. However, parents are the best gauge of their child's capabilities. If you have a child who is 3 or 4 and is particularly "tough" for their age, they are permitted on the tour ... but all children pay the child rate regardless of age. Infants who require constant attention are not appropriate for this tour. We would recommend the Fourwinds instead.
---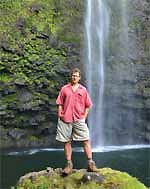 Kevin's Activity Tips:
For those who prefer a smaller group for their snorkel experience but don't want something as tiny as a Zodiac raft, the best choices are Aqua Adventures and Maui Magic. Both of these vessels have less than half the number of people on board than the larger snorkel boats. The smaller size also allows them to get to their destinations faster, maximizing your time in the water.
Molokini as a snorkel destination is somewhat weather-dependent ... while all of these tours that advertise Molokini as a destination will make every effort to provide guests with the experience they seek, a few days a year the tours get diverted to an alternate snorkel spot. All snorkel destinations are ultimately the decision of the captain of the respective vessel and that decision is always made with the safety and comfort of the guests in mind.
Maui Magic is operated by the same company that does the VERY popular Fourwinds Molokini trips. They do this second boat because it varies the itinerary. The Fourwinds typically stays at Molokini the whole time. For guests who want to go other places as well they offer this trip.