Molokini Scuba Diving
---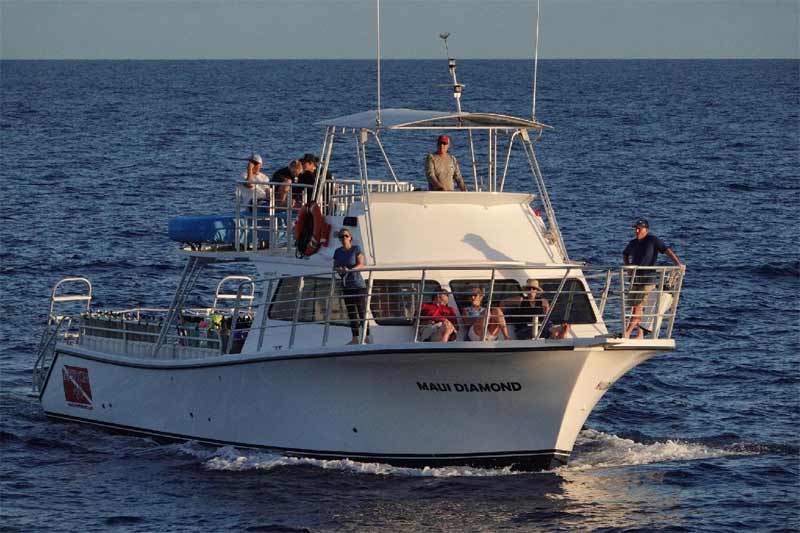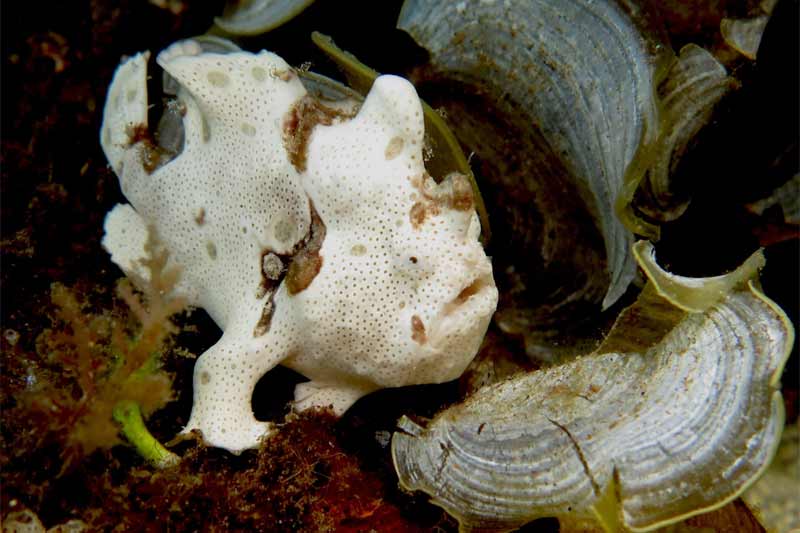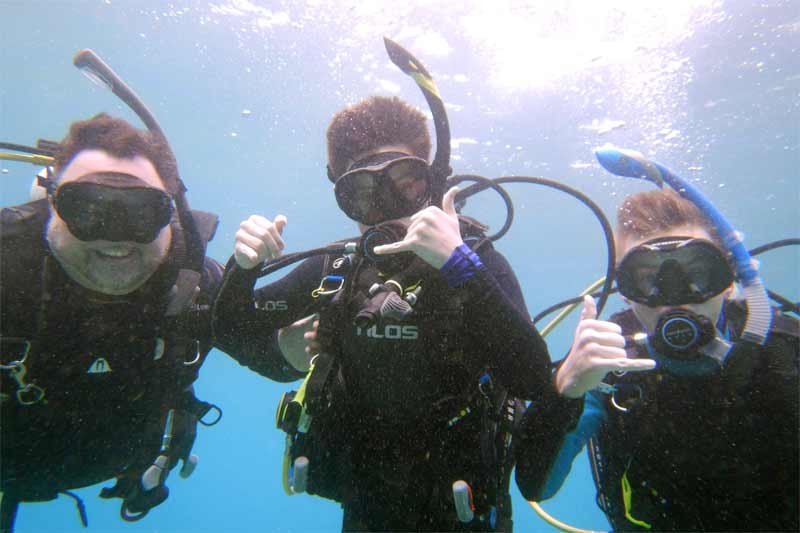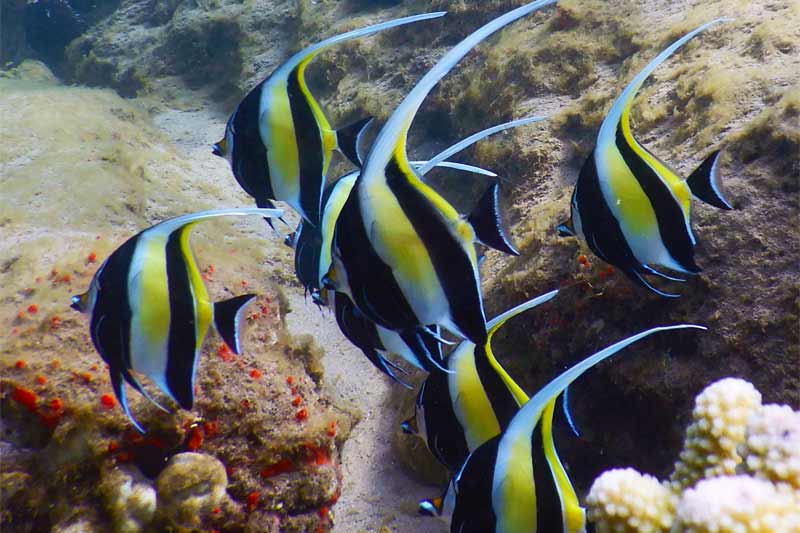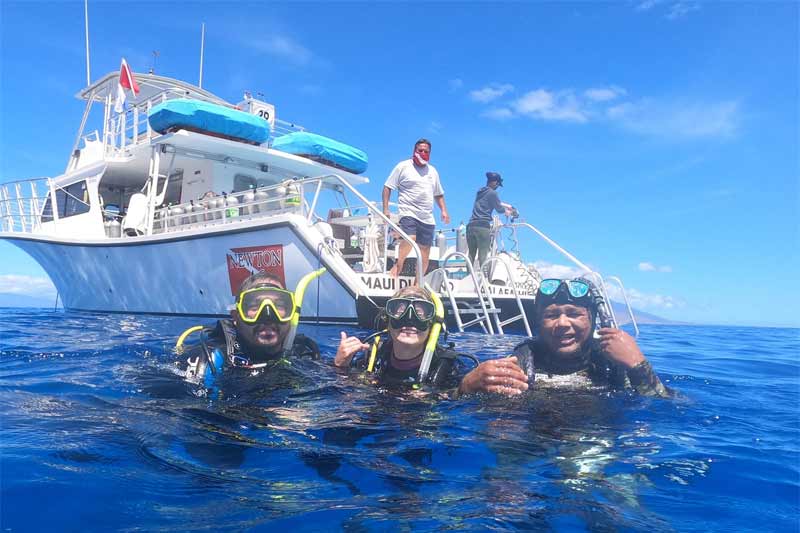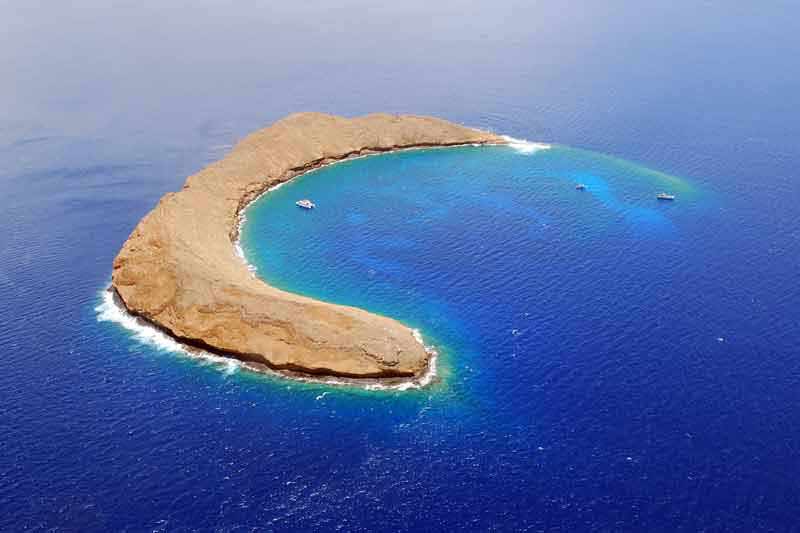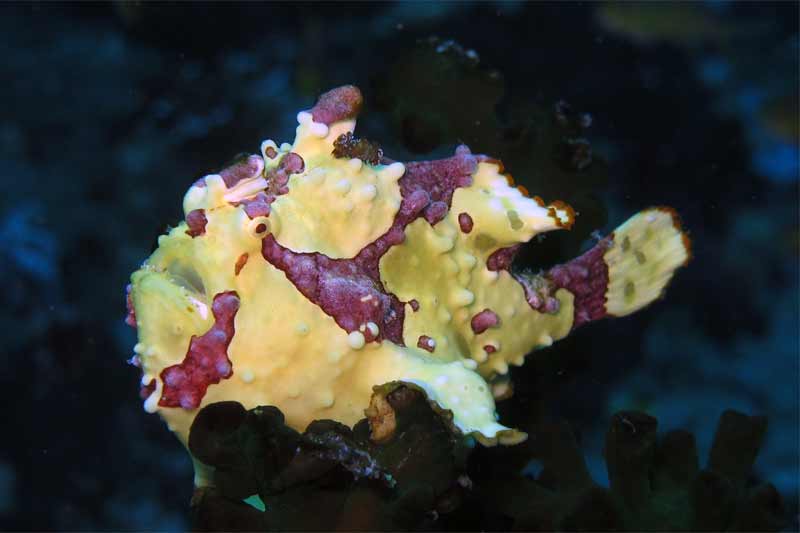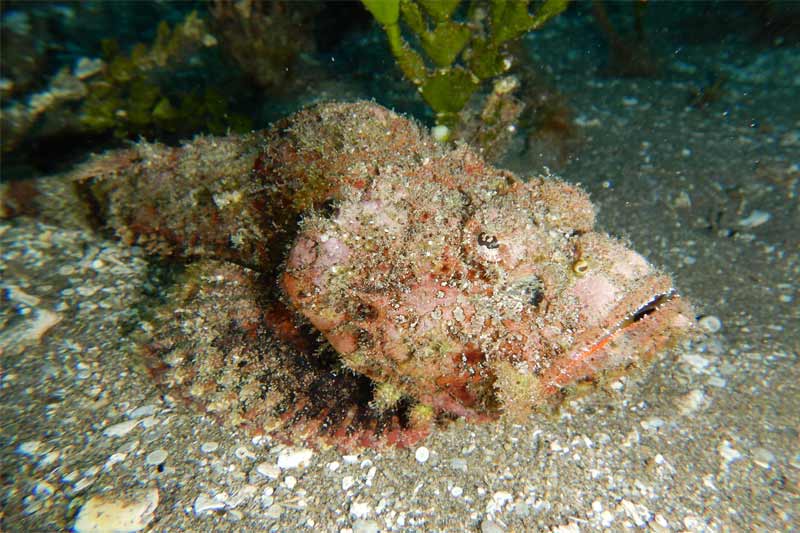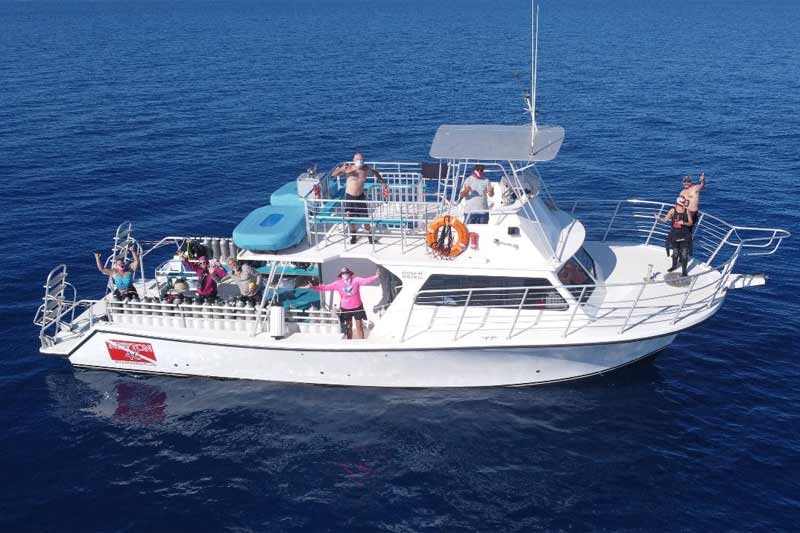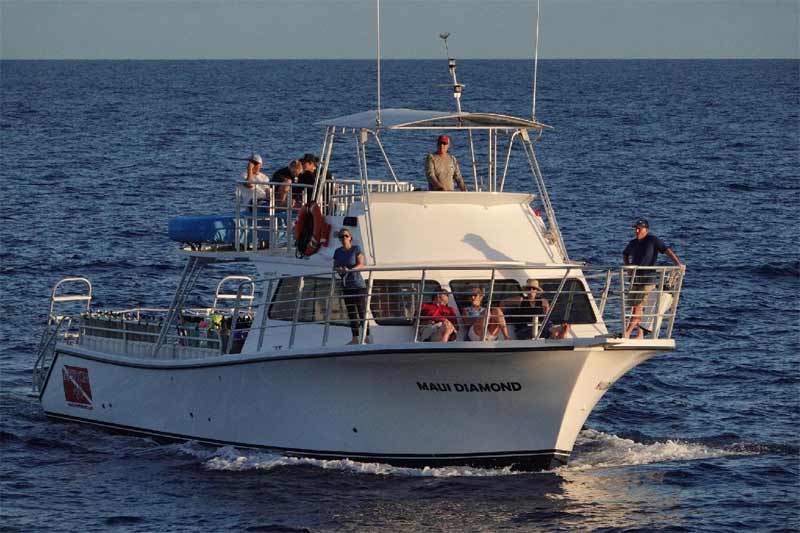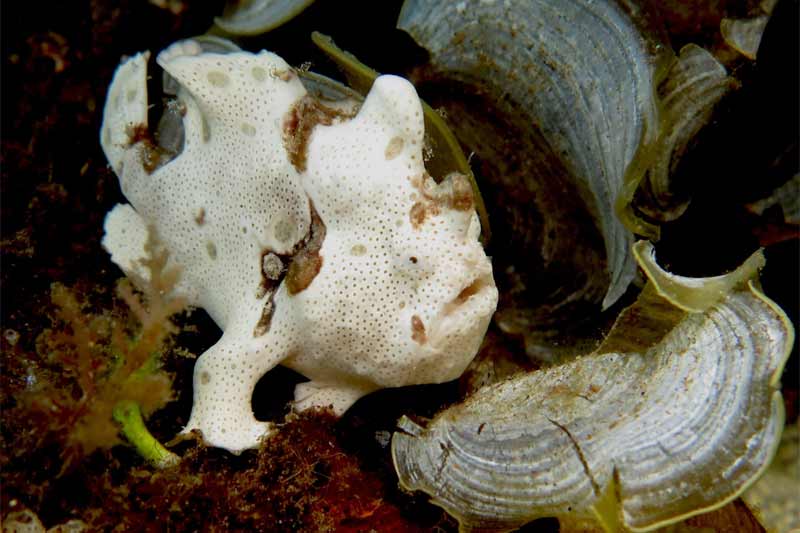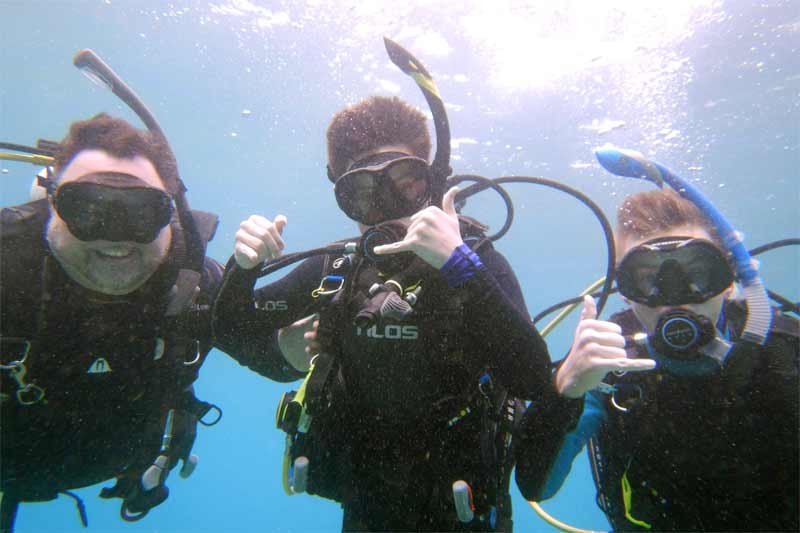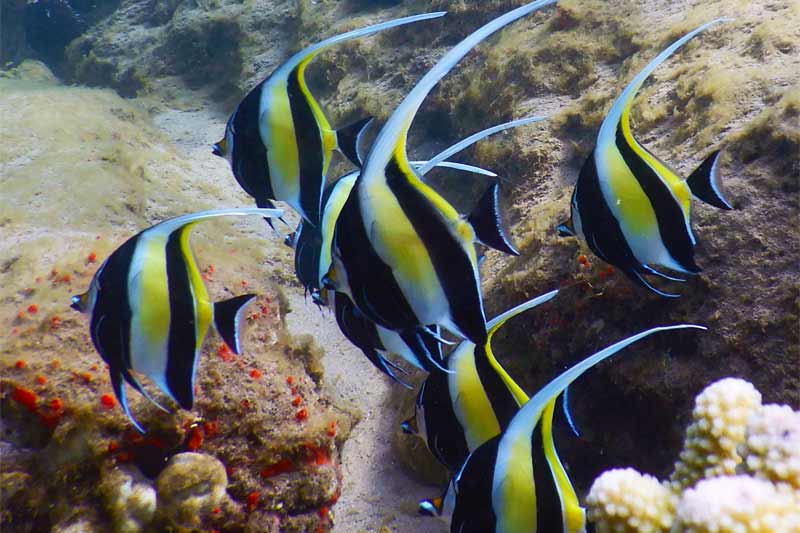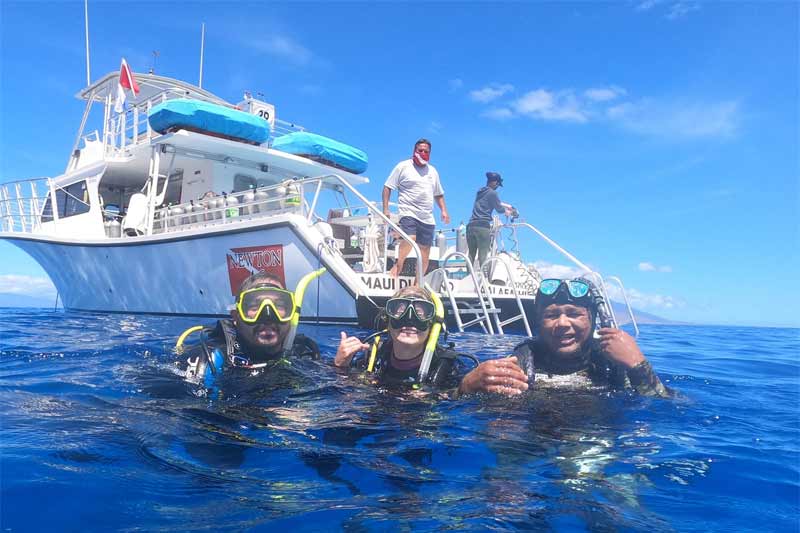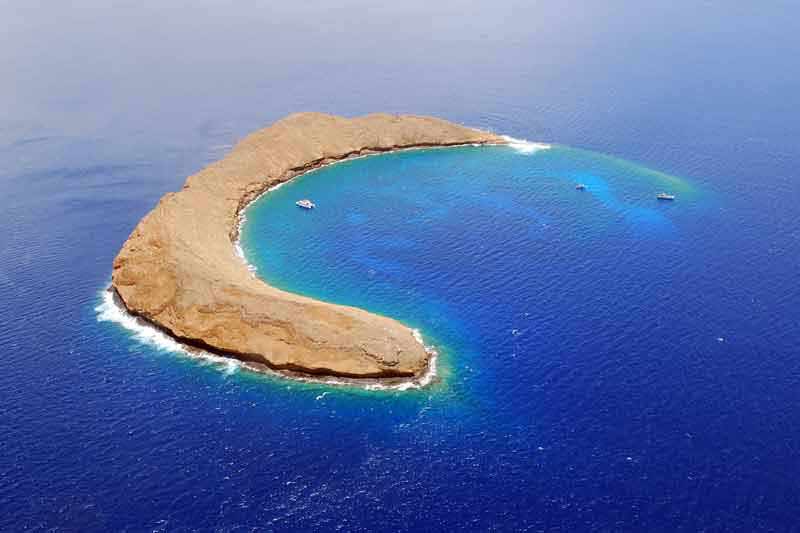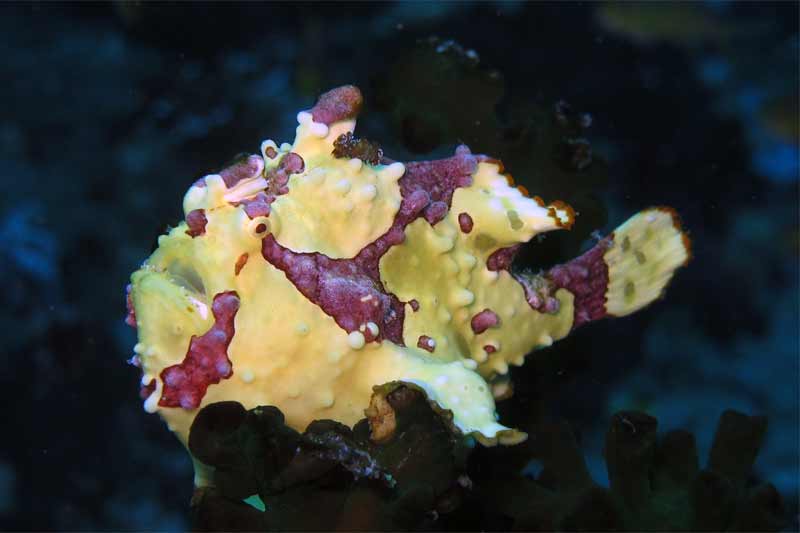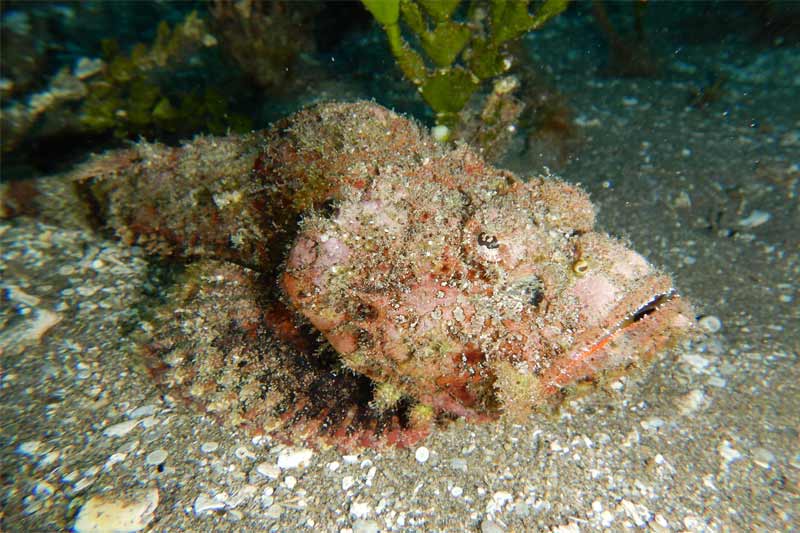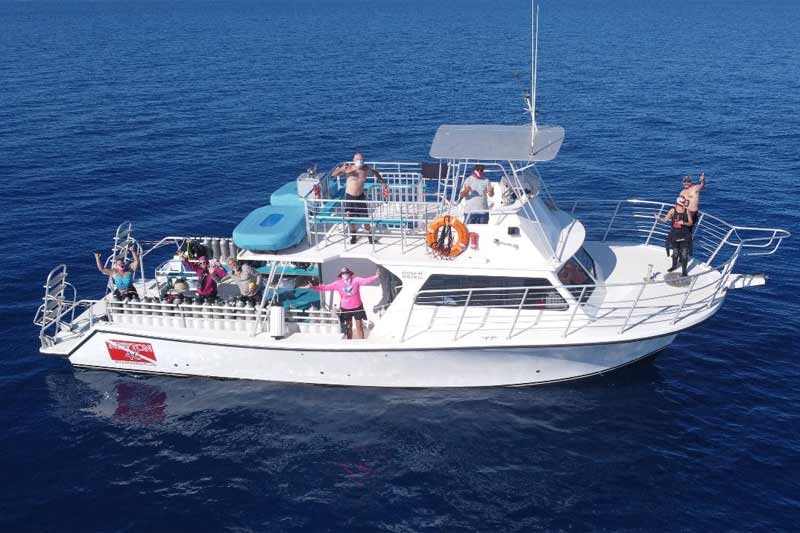 ---
Highlights
40' Dive boat departing Maalaea Harbor
Certified diving at Molokini Crater and other Maui coastal sites
Second dive site features green sea turtles!
---
Description
Maui Diamond offers two-tank certified diving, with their most popular itinerary being one dive at Molokini Crater and a second dive somewhere along the Maui Coastline where green sea turtles are in abundance. Trips are suitable for experienced divers as well as novice certified divers, and the crew does their best to group divers according to experience level with the goal of providing the very best trip for each type of guest.
Check in is at 6:15am at Maalaea Harbor and return to the harbor is between noon and 1:00pm. The Maui Diamond typically heads out to Molokini first and moors on the inside of one of the corners of the crater. Here, the current is usually light and there is abundant fish life to be seen! Divers can usually reach 90' for a brief time depending on the location and amount of current; your guides will assist you with local conditions that day. For the second spot they scope out the best conditions for that day and try to find a place that will allow guests to spot some turtles! The depth of our second site can reach 40-50 feet in depth, but is usually shallower for most of the dive.
Though Maui Diamond's plan is typically to dive Molokini, Mother Nature is the ultimate boss of what dive sites are best each day. Should conditions not allow them to safely dive at Molokini, they will find another more appropriate site or two and take it from there. Maui Diamond does not issue refunds in cases where weather dictates alternate dive sites.
Cancellations must be made at least 48 hours before the start of the event. From December 15-31, cancellation is 72 hours in advance.
---
Cost
Maui Diamond II - 2 tank dive Rate (MD1)
$209.00 per Certified Diver needing gear, $189.00 per Certified Diver has own gear (plus 7.167% Hawaii sales/harbor tax)
---
---
Details
Check In: 6:15am at Maalaea Harbor slip #23
Tour includes: Snacks and cold beverages.
Gear Provided: Certified dives include wetsuits, tanks, weights, mask, snorkel and fins. Those needing a breath controlling device and/or a regulator are charged a $20 rental fee which is included in the "need gear" rate published above.
What to Bring and Wear: Certification card for certified divers. Wear swimsuits, towel and sunscreen
Restrictions: Certified divers are required to have done a dive within the last 2 years. If not, divers must do a refresher dive, typically a shore dive, which can be done through Maui Diamond or with any PADI affiliated company.
Group Size: Maui Diamond is Coast Guard certified for 21 passengers but the trip is limited to a maximum of 15 divers.
Vessel: 40' dive boat
Reservations: Advanced reservations required and we recommend booking this a month or more before your arrival. This event is "RESERVE NOW PAY LATER"; we need a credit card on file to finalize your reservation but we do not charge you for this reservation until a few days before the beginning of your vacation!
Cancellation Policy: Cancellations must be made at least 48 hours before the start of the event. For dates from December 15-31, cancellation is 72 hours in advance.
---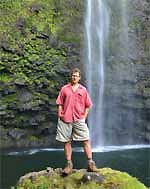 Kevin's Activity Tips:
When booking scuba diving, plan your dives so that they don't overlap with activities that involve high altitudes. If you plan to do the downhill bike tour, a helicopter flight, trips to other islands or just driving to the top of Haleakala, it is best to do those things first before you begin your diving. While it is more important to avoid high altitudes for 24 hours following your diving, many of the dive companies will require you to be at sea level for a full 24 hours before you begin your diving as well.
For certified divers most of their health problems have already been screened so it's less of an issue for you than those doing an introductory dive (which none of the boats are doing anymore to my knowledge) If you have a history or asthma, bronchitis, or other breathing disorders, are on any prescription medications, have problems with ear infections, neck or back injuries, smoke, consume significant quantities of alcohol, or are in otherwise poor shape it is important to address these issues before committing to a dive. If you sign up and then are disqualified on the day of your dive because of an obvious health concern you may not receive a refund. (They were holding a space for you that they won't have a chance to sell to anyone else.) Please Please PLEASE disclose any and all health concerns in the box provided on the reservation form. The list above is by no means complete … ANYTHING other than perfect health should be disclosed. We will contact you to get more details when appropriate; a divemaster will make a determination about your particular situation.