Na Pali Rafting With Landing
Na Pali Rafting With Landing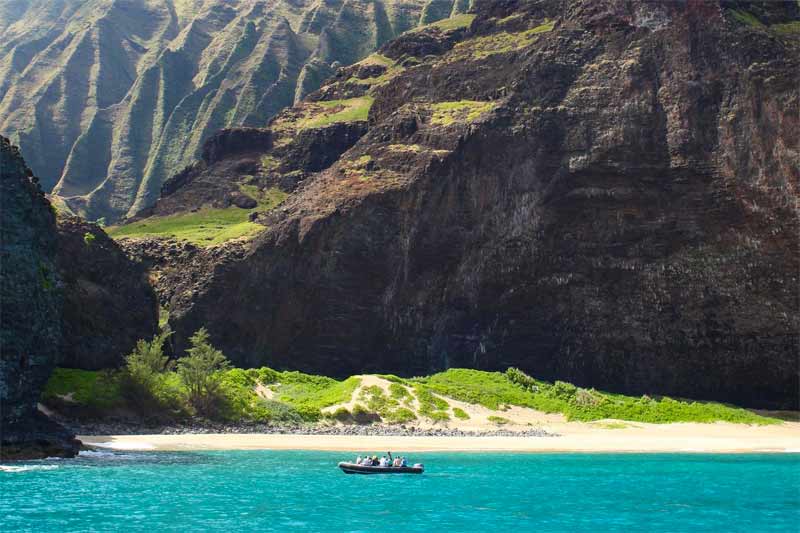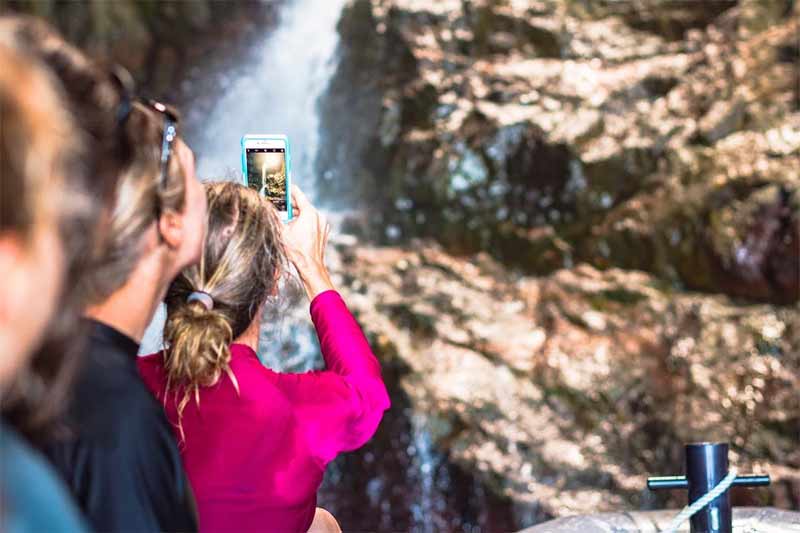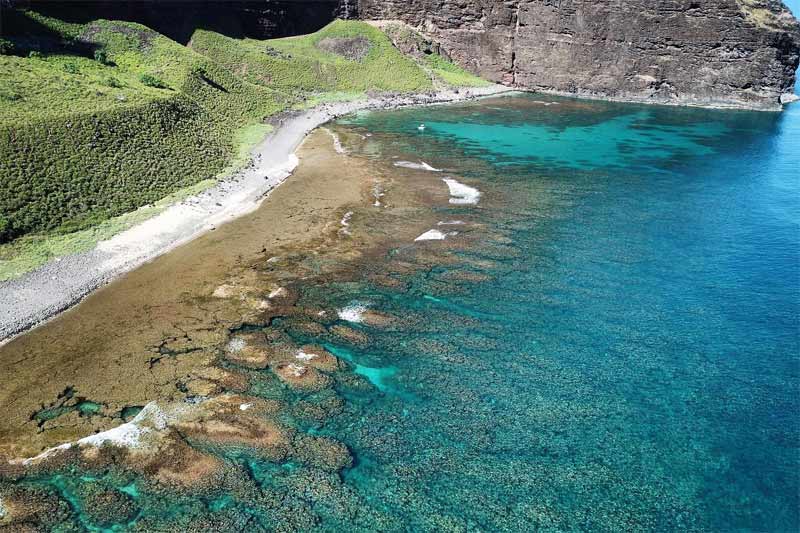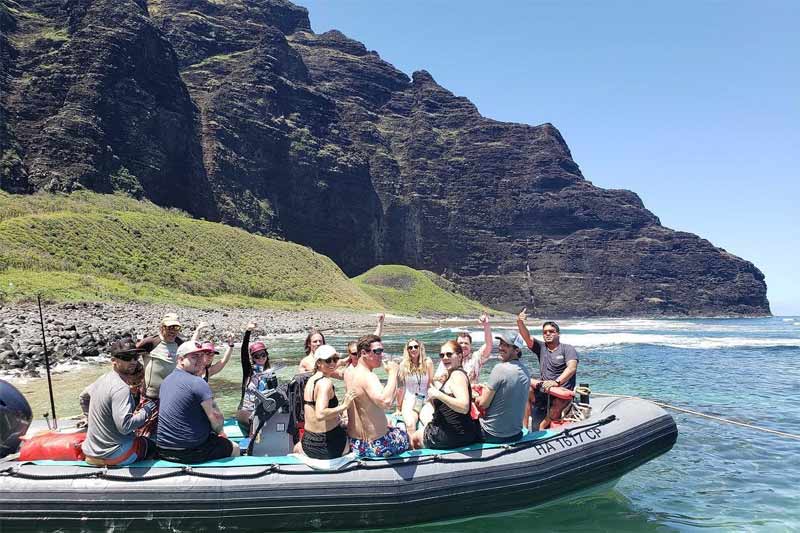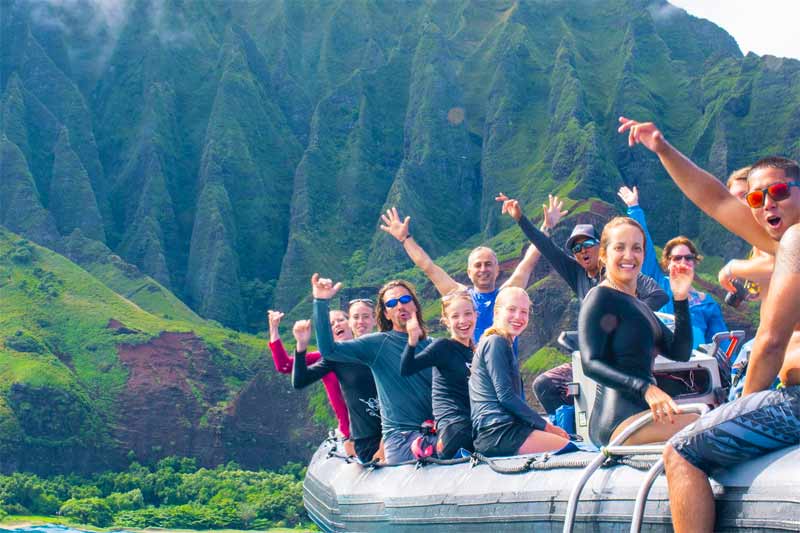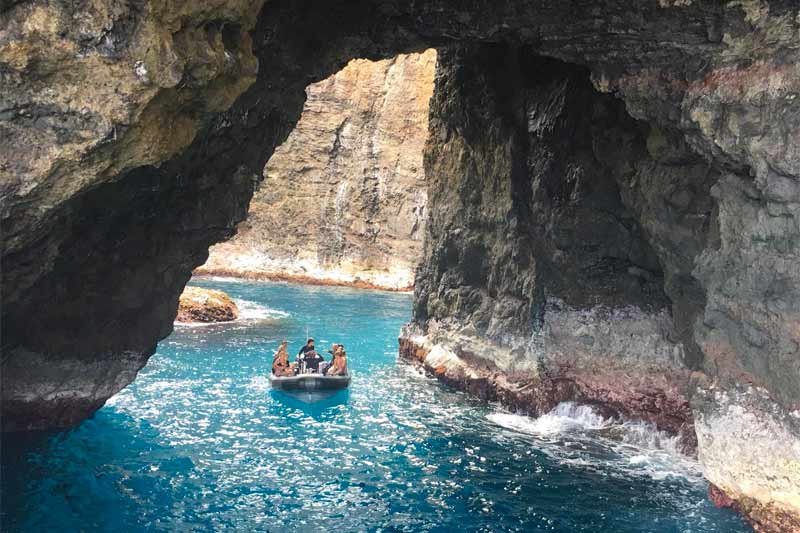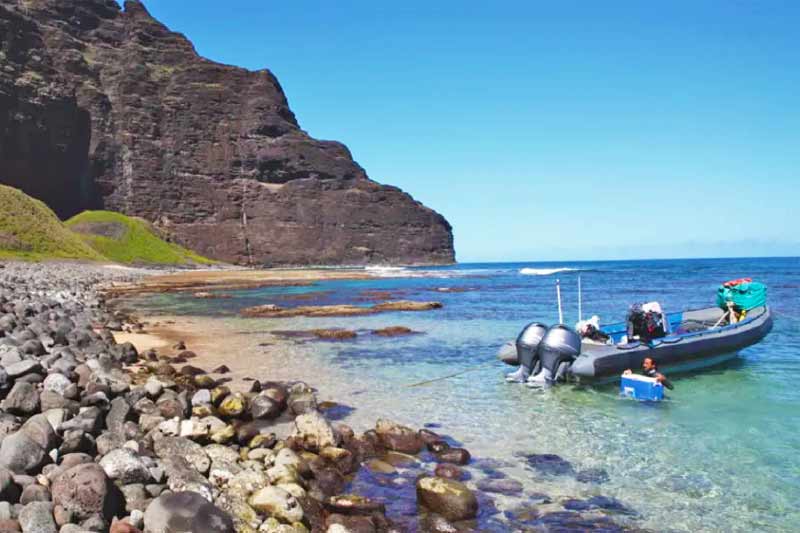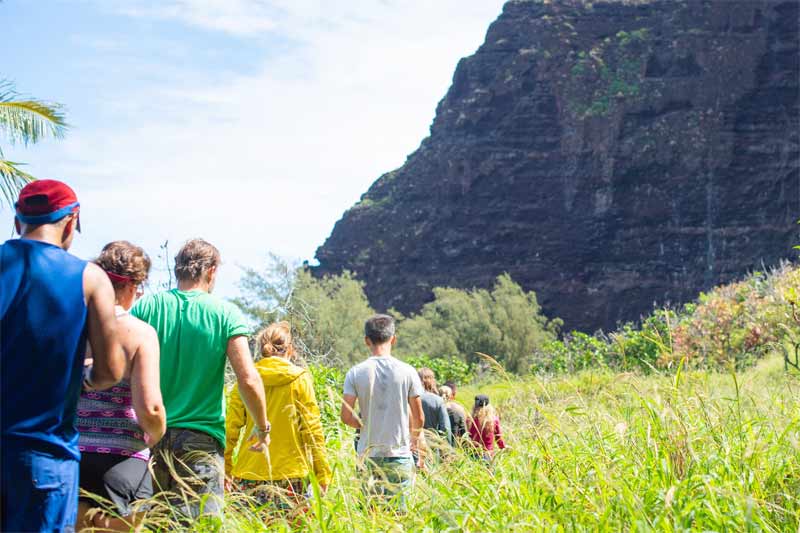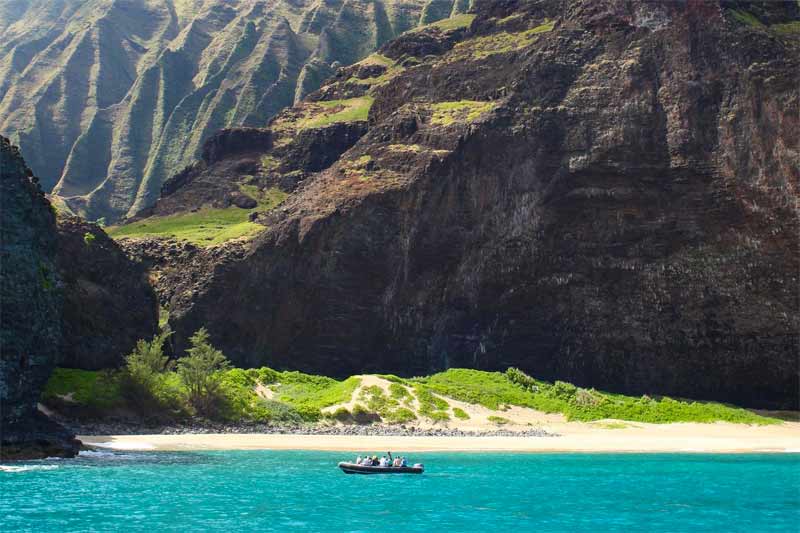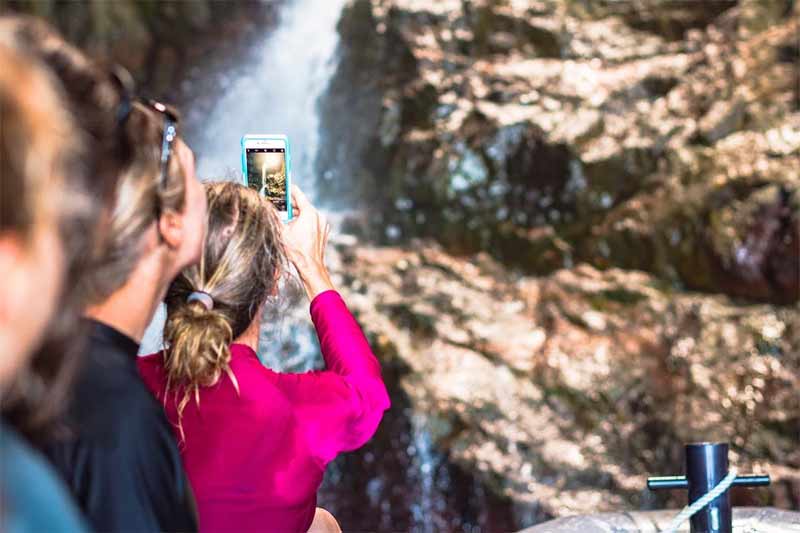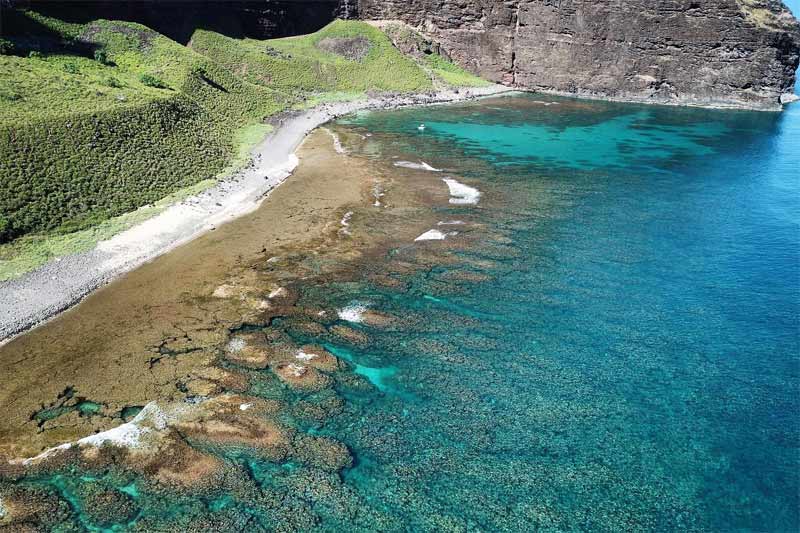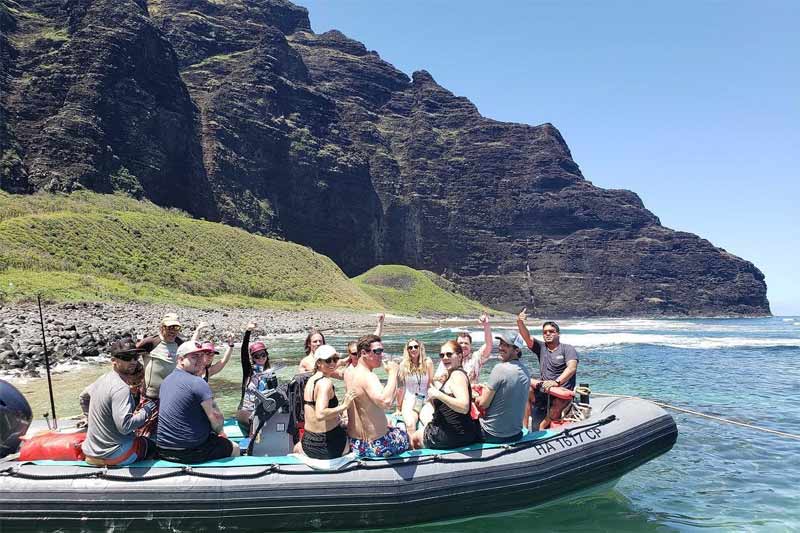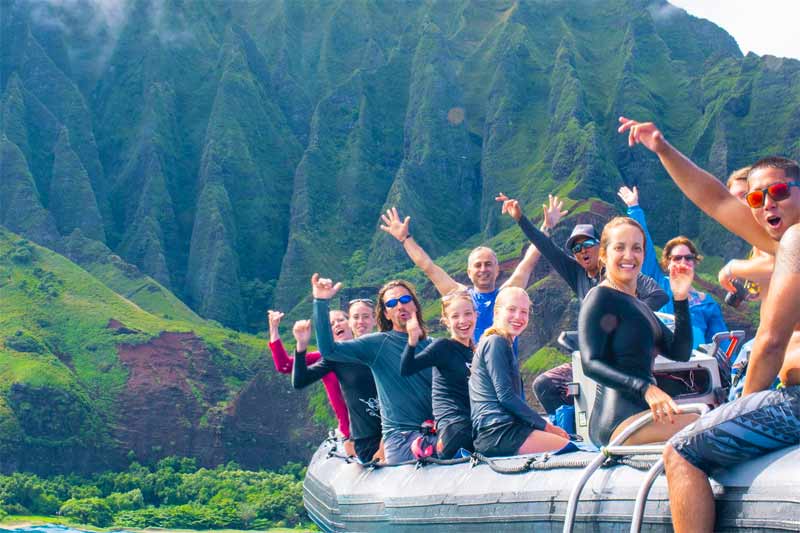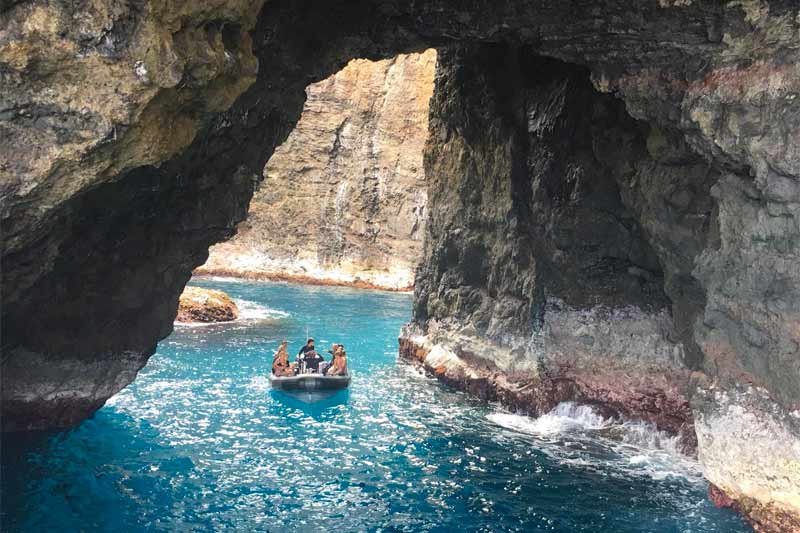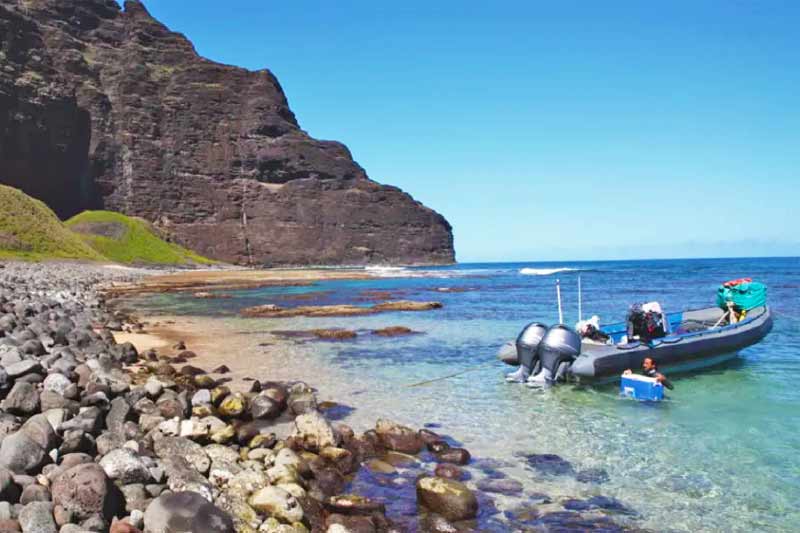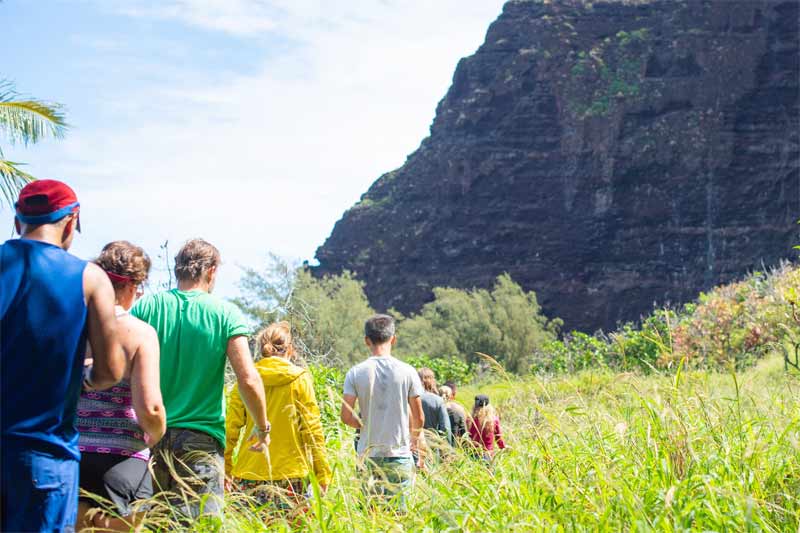 ---
Highlights
6.5 Hour Ocean Rafting to the Na Pali Coast
Mysterious Sea Caves and Beautiful Waterfalls
Landing at Remote Nualolo Kai
Dolphins, Turtles, Monk Seals Often Seen
---
Description
Kauai Sea Tours Rafting is a 6.5 hour ultimate adventure that explores all the "nooks and crannies" of the majestic Na Pali coast. Ride through waterfalls and into sea caves (when conditions permit) ... and anchor at the ancient archeological site at Nualolo Kai for snorkeling, a narrated walking tour and a picnic lunch.
As you depart the South Shore from Port Allen the odds are you will encounter pods of playful spinner dolphins. You'll pass miles of sandy beaches at Barking Sands and Polihale and cruise past the towering cliffs of the leeward side of the island. When you arrive at the Na Pali coast it will take your breath away!
This tour allows you to experience the Na Pali coast in a way that few other tours will, as only a few vessels have permission from the Hawaii Department of Land and Natural Resources to LAND along the Na Pali coast. This is a memorable excursion to a remote destination that few people who live in Hawaii have ever had the opportunity to experience first hand. You will enjoy a picnic at the beachfront location, experience a walking tour of an ancient Hawaiian archeological site, and snorkel at the protected reef just offshore.
The landing version of this tour is only offered in "summer half" of the year ... the same company offers a Non-landing Na Pali Rafting year round. Occasionally ocean swells will not allow landing to take place, even during the summer months. On days when the landing is not possible the tour is adjusted to the itinerary (and price) of the 5.5 hour non-landing tour.
---
Cost
Kauai Sea Tours Rafting with Landing 6.5 Hours Rate (KST1)
$205.00 per Adult, $185.00 per Child (ages 7-12) (plus 8.112% Hawaii sales/harbor tax)
---
---
Details
Schedule: 7 days a week from April through October
Check In: 6:30am at the small boat harbor in Port Allen on Kauai's south shore.
Tour includes:
Snorkel gear, lunch, beverages
What to Bring and Wear: Bathing suit, sunscreen, towel, camera, light jacket
Tour length: 6 - 6.5 hours
Vessel: Custom designed 24 ft. adventure craft
Capacity: 14
Restrictions: Minimum age is 7. No pregnant women, and no one with neck or back injuries permitted on the tour Recommended for physically fit outdoor enthusiasts as this tour requires some endurance. Maximum passenger weight limit is 250 pounds!
Billing: The tour operator will charge you for this event when your seats are confirmed.
Minimum Notice for Cancellations / Changes: At least 48 hours before the start of the event.
---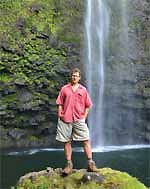 Kevin's Activity Tips:
This tour offers an opportunity to experience a location that very few Hawaii residents have been able to experience. The remote beach landing at Nualolo Kai is miles beyond the end of the famous Kalalau Trail, and due to towering cliffs completely surrounding it, is only accessible from the ocean. A large reef protects the beach landing from northeast trade winds and swells. This rugged and isolated location was once home to a thriving fishing village with about 100 Hawaiian inhabitants.
Landing here is like stepping back in time to ancient Hawaii. Rock walls of the historic village have been restored, and the giant "X" formed by lava dikes in the cliff face lends a distinctive identity to the location. Walking around here will give you "chicken skin" (aka goose bumps).
This tour only operates during mid-spring to mid-fall due to giant surf that hits the Na Pali coast in the wintertime. Even during the months this tour operates there are occasional days when ocean conditions do no permit snorkeling and/or landing here at Nualolo Kai. On those days additional time is spent sightseeing further up the coastline.