Luau Kalamaku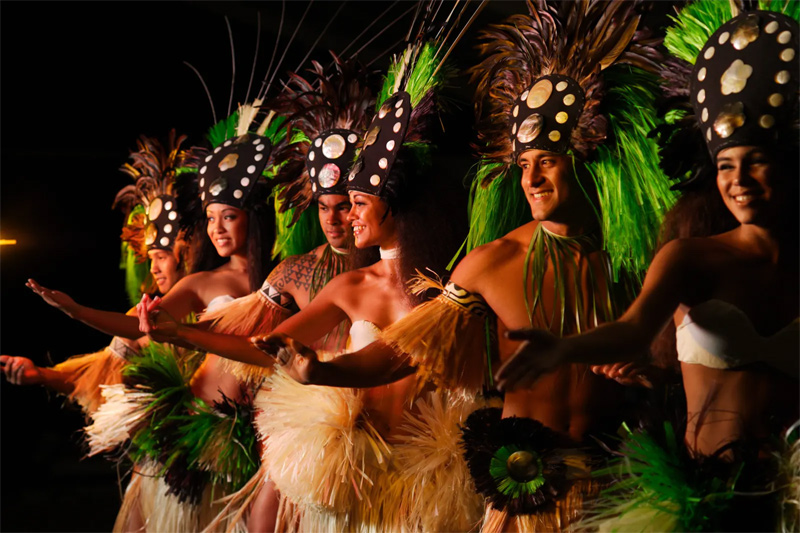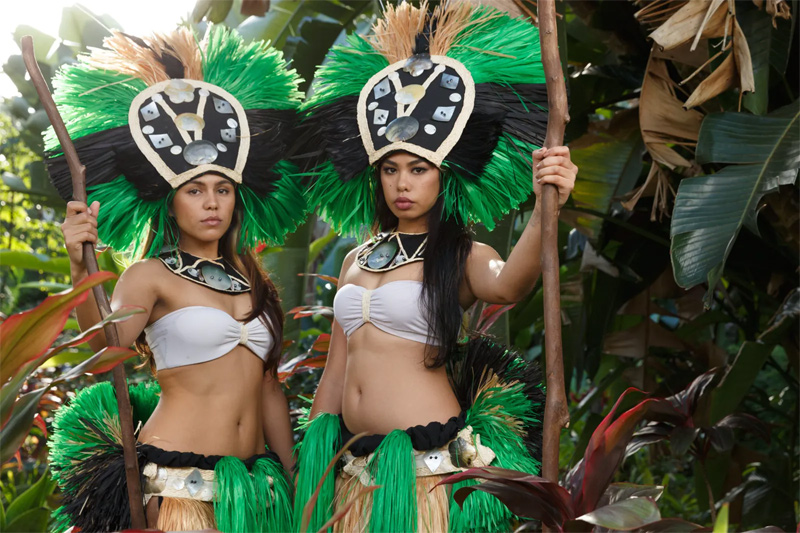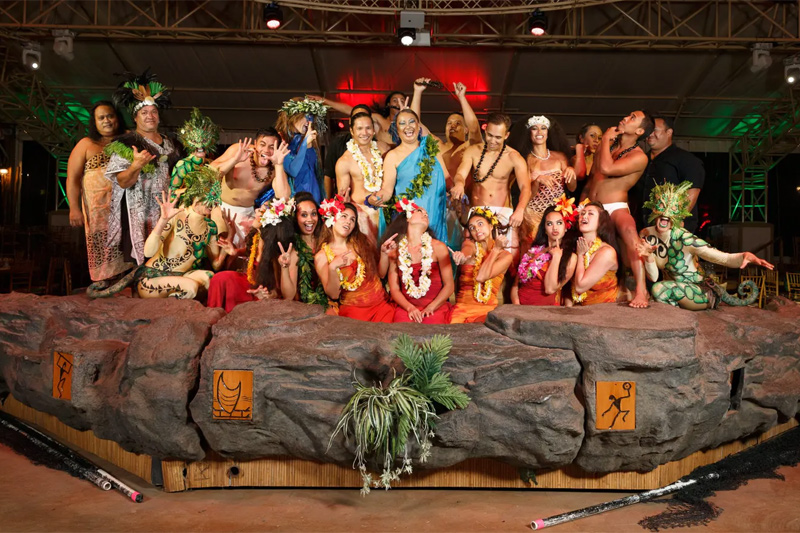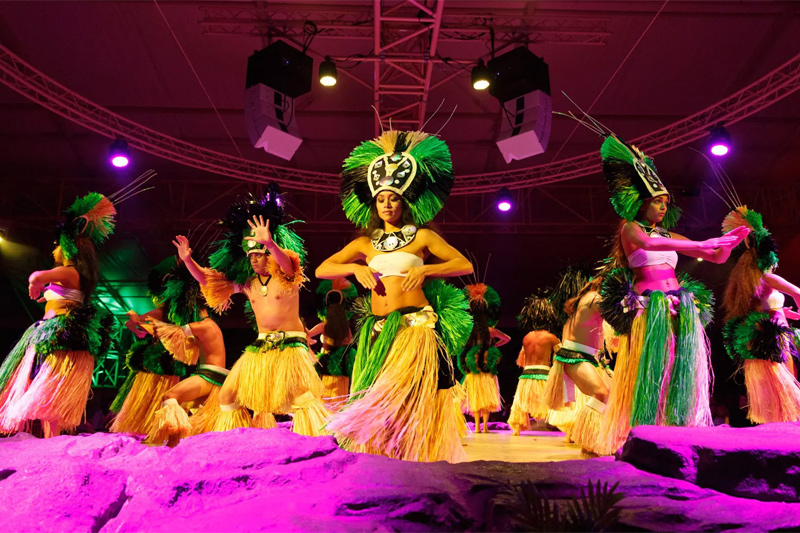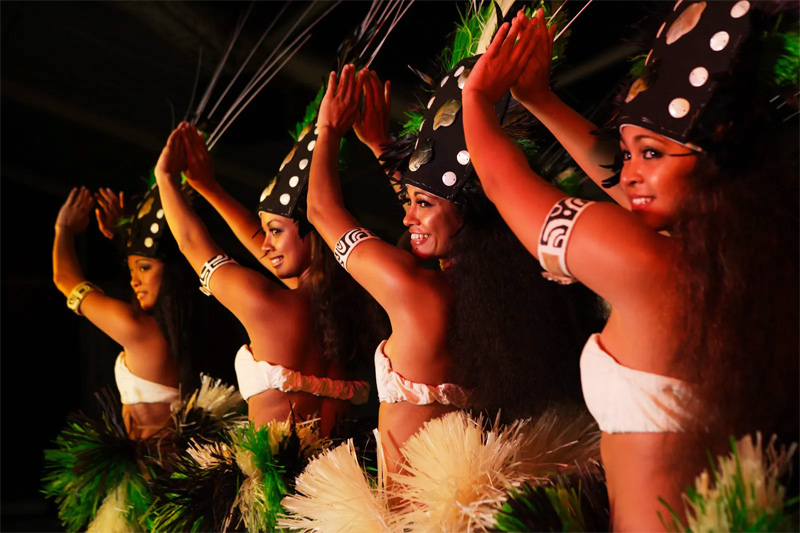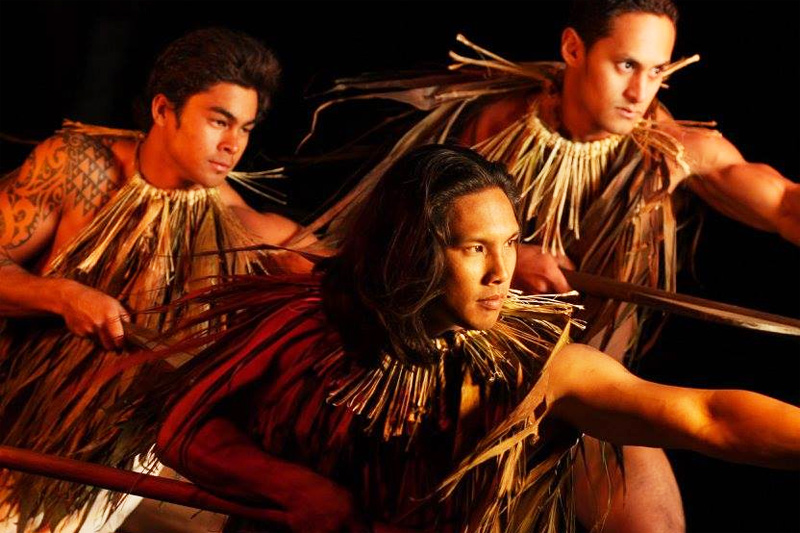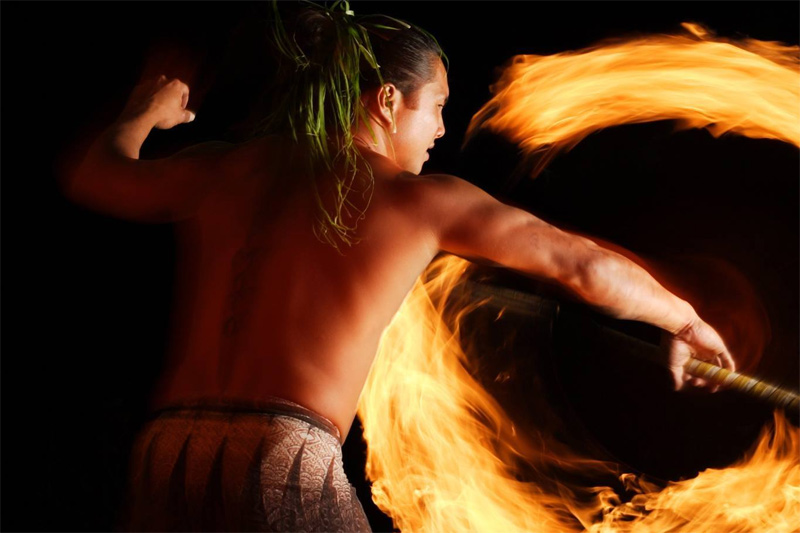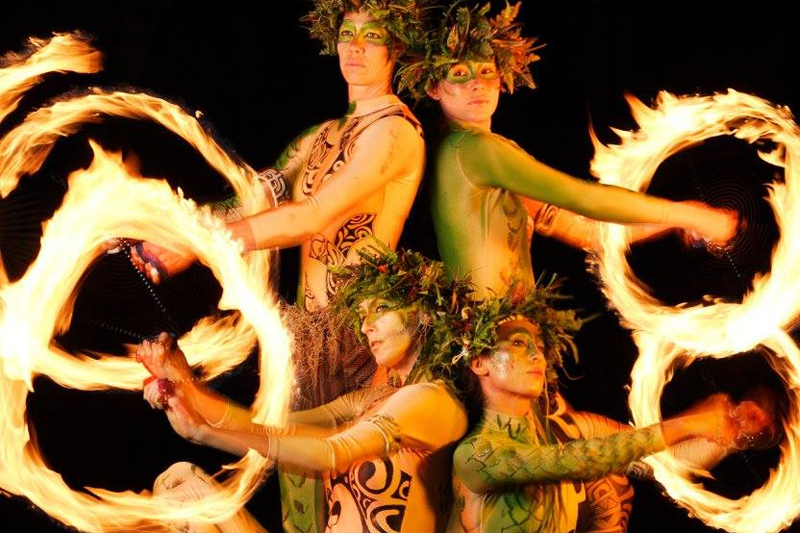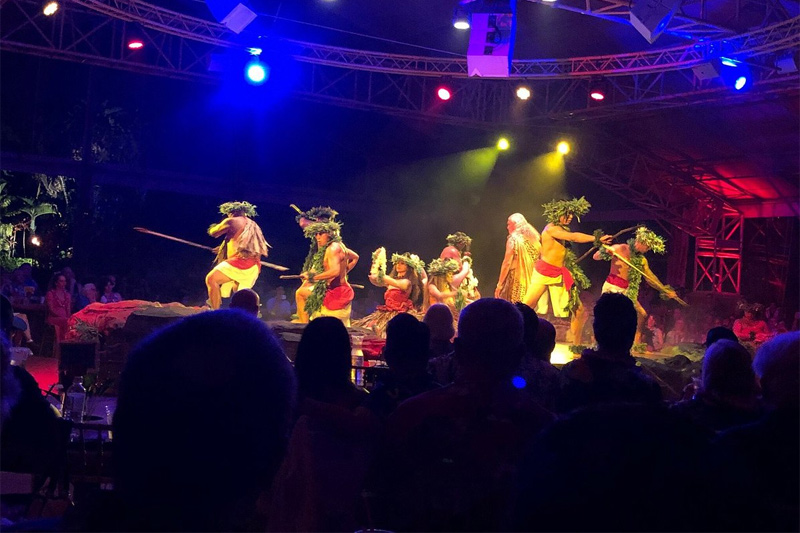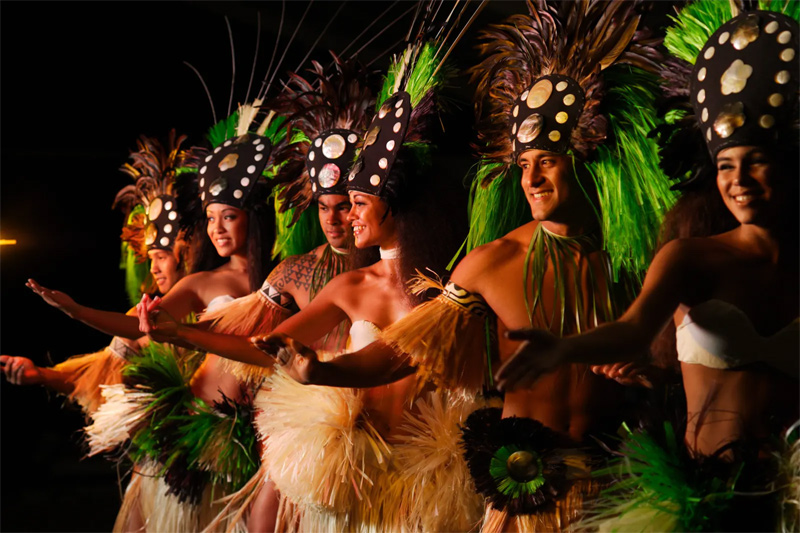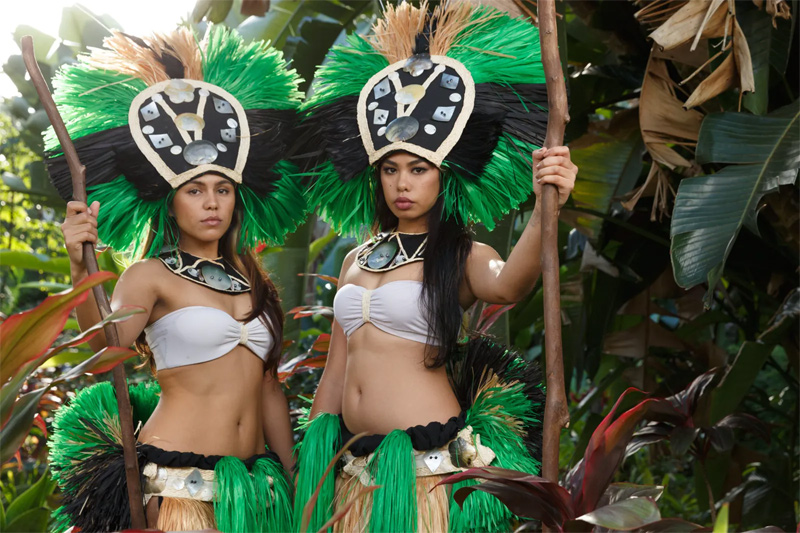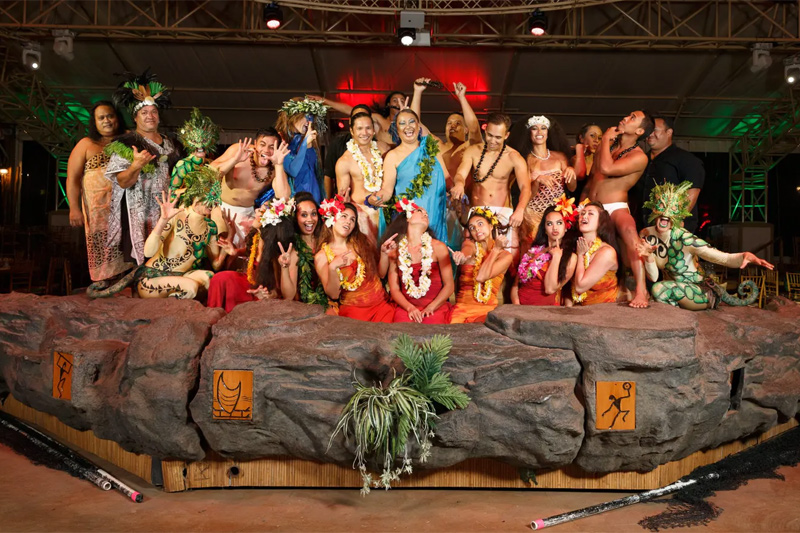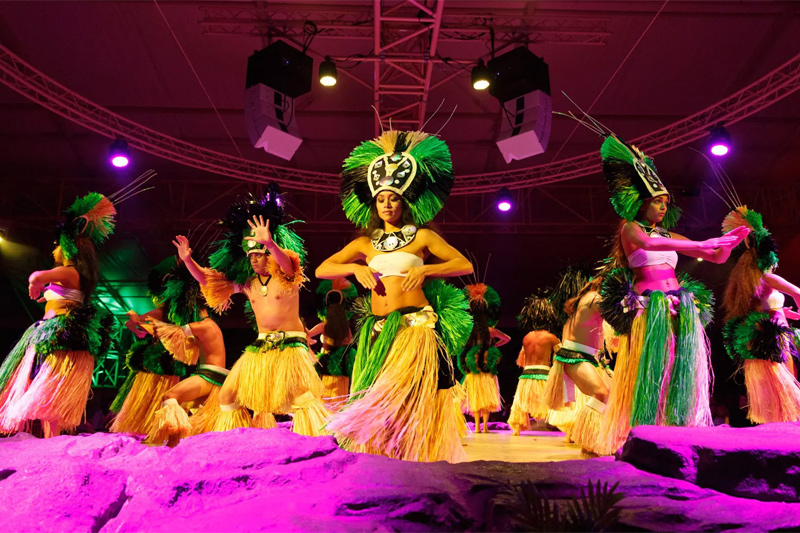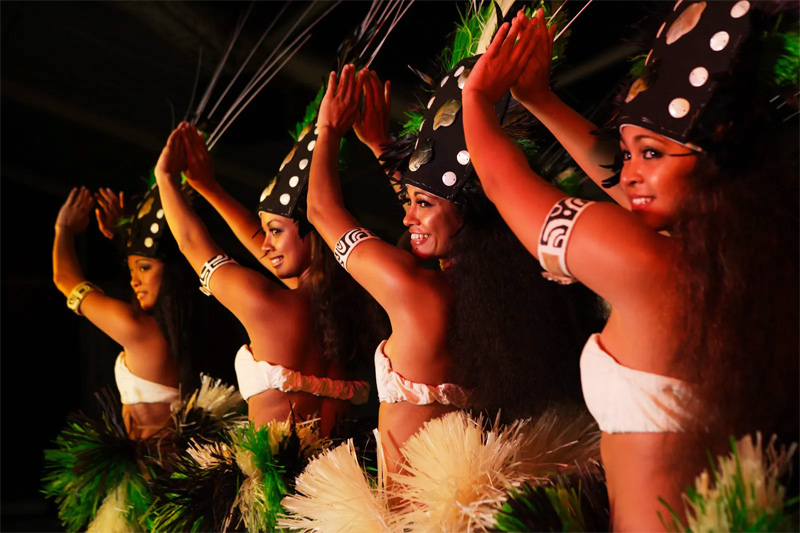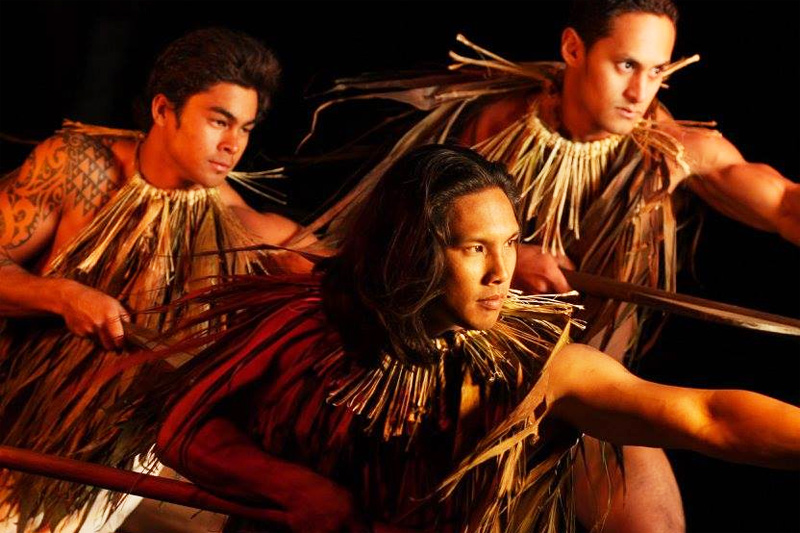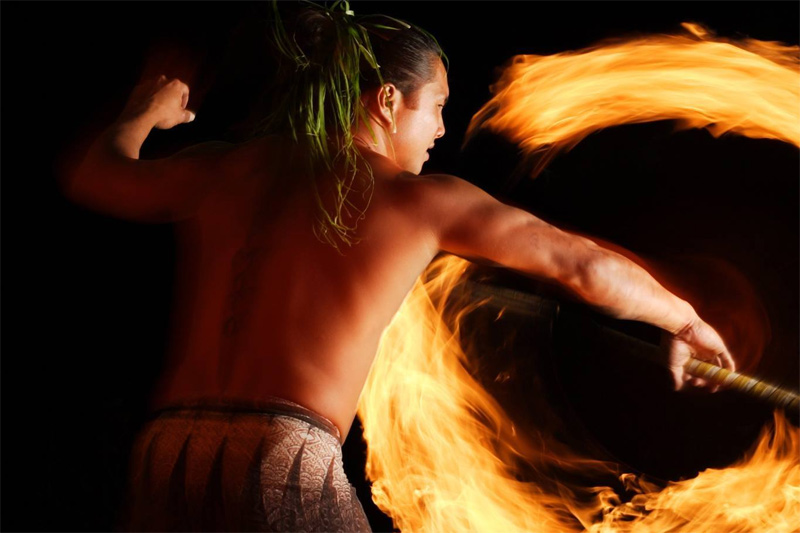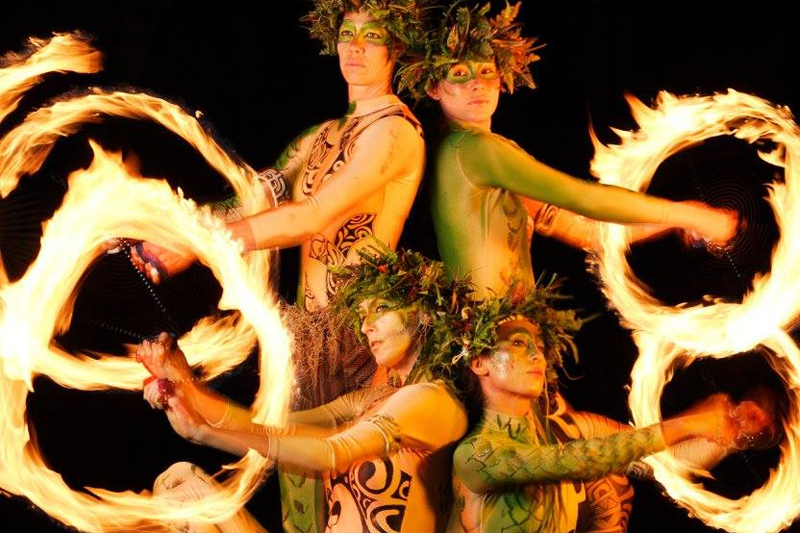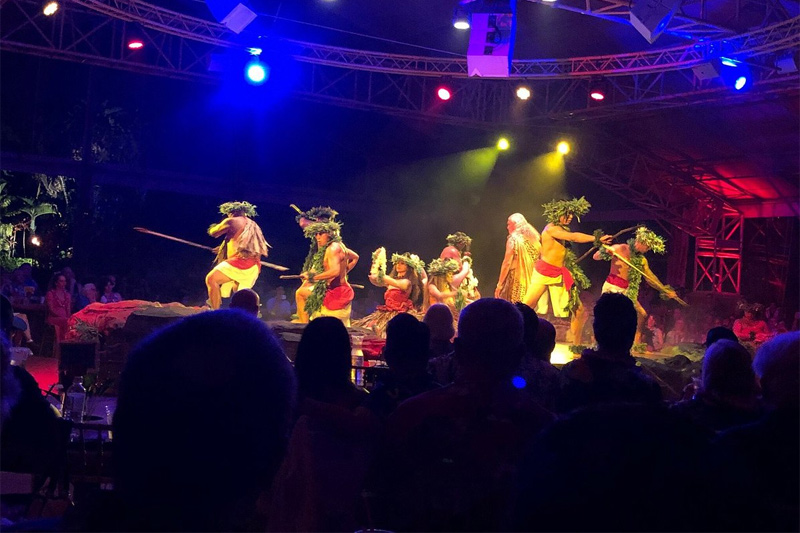 ---
Highlights
Imu ceremony with pig cooked in underground oven
Hawaiian feast with full open bar
Fine Dining option available
State-of-the-Art Polynesian show
---
Description
Luau Kalamaku presents an authentic Hawaiian experience under an open-air pavilion and enjoy a breathtaking performance chronicling an epic sea voyage from Tahiti to Hawaii with graceful hula dancers, fire poi ball twirlers and stunning fire knife dancing.
The epic tale of "Kalamaku" is brought to life by talented local performers, live music and stunning costumes. At the start of the evening there is a traditional imu ceremony where a roasted pig is unearthed from an underground oven. relax under a mango tree while you sip a mai tai from the open bar. Dinner is a lavish selection of local dishes with fresh ingredients sourced from Kauai farms.
---
---
Hawaiian Luau Package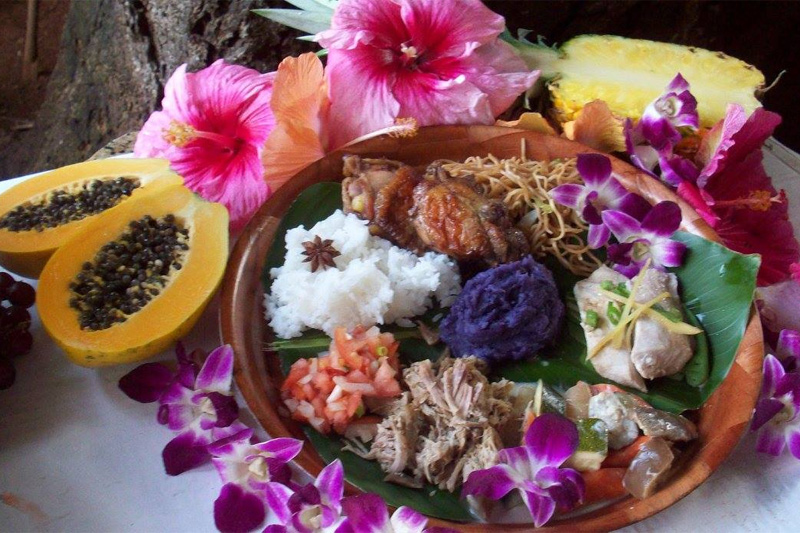 Enjoy a lavish island buffet and an epic Polynesian show in an open air pavilion at the Kilohana Plantation, a beautiful and historic property in Central Kauai. Prior to dinner watch cultural demonstrations, peruse the Plantation Shops featuring island arts and crafts, and see the luau pig unearthed from the imu (underground oven). Sip on a Mai Tai from the open bar and relax under a mango tree. An entire evening of fun, culture, history, Hawaiian food and drink … they like to say that they put the WOW back into LUAU!
Luau Kalamaku Hawaiian Package Rate (LKM1)
$146.00 per Adult, $98.00 per Teen (ages 13-17), $56.00 per Child (ages 3-12), Infants (2 and under) FREE (plus 4.712% Hawaii sales tax)
---
Premier Gold Package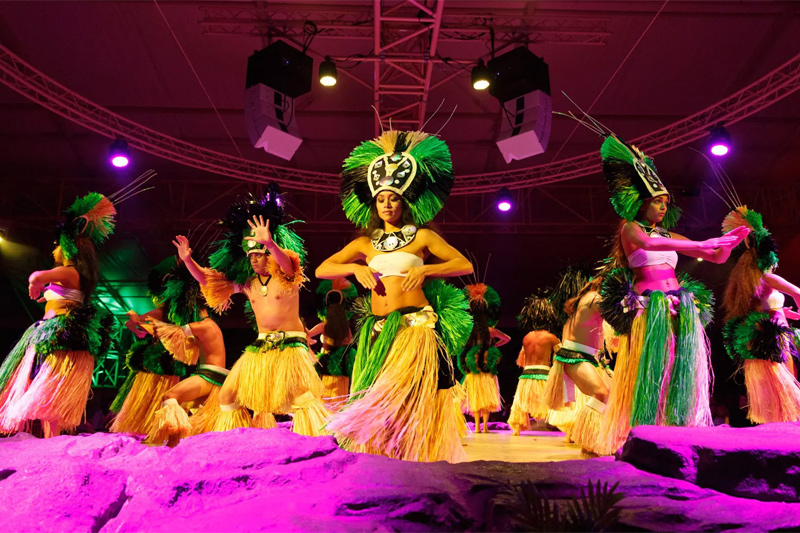 All the features of the Hawaiian Experience, plus premium seating so close to the stage that you'll be able to feel the heat from their famous fire dancers. The Premier Gold Package at Luau Kalamaku has VERY limited availability and it MUST be reserved weeks or even months in advance of your luau date!
Luau Kalamaku Premier Gold Package Rate (LKM2)
$171.00 per Adult, $123.00 per Teen (ages 13-17), $83.00 per Child (ages 3-12), Infants (2 and under) FREE (plus 4.712% Hawaii sales tax)
---
Plantation Dinner and Luau Kalamaku Show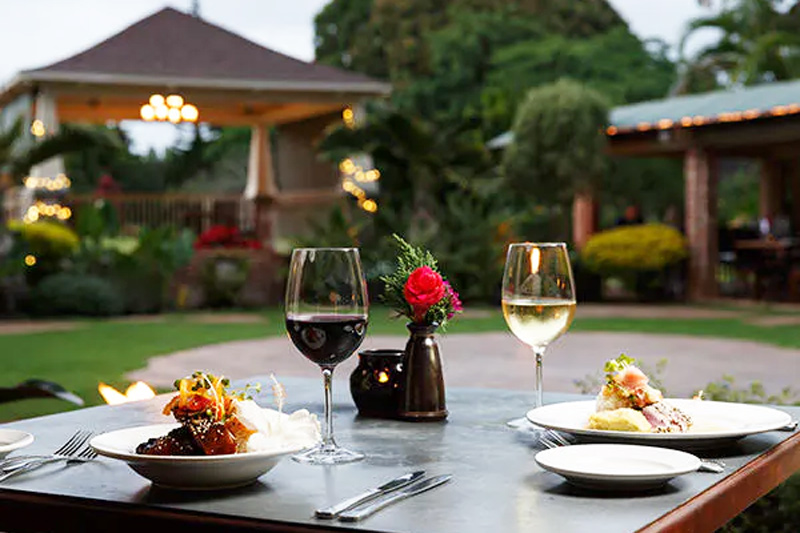 Instead of the luau buffet, Plantation Dinner guests will enjoy a four-course meal at Gaylord's Restuarant which is located on the Kilohana Plantation grounds right next to the Luau Pavilion. The setting for dinner is the courtyard dining area of the home of Gaylord Wilcox, a beautiful mansion built in 1936. Following dinner, you will have PREMIER seating for the Luau Kalamaku show. This is a great option for guests who want up front seating at a luau show, but want a more elegant dining experience.
Plantation Dinner and Luau Show Rate (LKM3)
$205.00 per Guest (plus 4.712% Hawaii sales tax)
---
Optional Add-on: Plantation Train Ride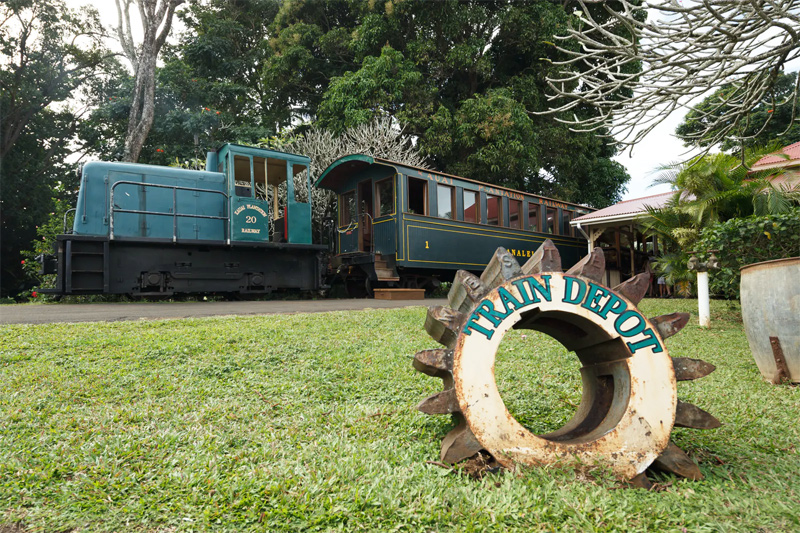 Hop aboard the Plantation Train for a 40 minute narrated journey through the Kilohana Plantation grounds. You'll see a variety of exotic tropical plants and stop to see pigs and goats. A must do with kids! The train can be included with your Hawaiian Luau package or Premier Gold Package for an additional charge of $24.00 per adult or teen and $19.00 per child (ages 3-12). The timing of the train does not work with the Plantation Dinner as this is a longer fine dining experience.
---
Details
Schedule: Tuesday, Thursday, and Friday evenings
Time: Checkin begins at 5:00pm
Duration: Approximately 3.5 hours
Reservations: Required well in advance of your vacation. A credit card number is required to confirm your reservation; your card will be charged by Hawaii Travel and Tours a few days before the beginning of your vacation
Minimum Notice for Cancellation / Changes: 48 hours prior to the start of the event.
What to Bring / Wear: Evening resort attire (one big step up from what you'd wear to the beach).
---
Location
Directions: Located at the Kilohana Plantation just west of Lihue along Highway 50
GPS Address: 3-2087 Kaumualii Hwy Lihue, HI 96766 Click to view map
Transportation: Pickup is available with any luau package. From Central Kauai (Kapaa, Wailua, Lihue) or from the Poipu area the cost is $22 per adult or teen and $12 per child. From the North Shore (Princeville , Kilauea) the cost is $26 per adult or teen and $13 per child.
---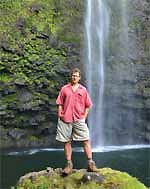 Kevin's Activity Tips:
Luau Kalamaku's home at Kilohana Plantation captures the essence of the Garden Island with its connection to Kauai's history. The Kilohana Plantation was owned by the Wilcox family (Lihue's hospital is named after them) and this 27,000 acre sugar cane plantation was once the island's center of business, culture, and social life. Today the 16,000 square foot mansion has been restored and features shops, and the famed "Gaylords" restaurant.
This restaurant is next door to the luau pavilion, and one of the options is to do a four-crouse fine dining menu at Gaylords and then sit up front in premier seats for the luau show. This "Plantation Dinner and Show" package has really limited availability and you need to reserve it weeks or months in advance. Personally though we recommend the Hawaiian Luau buffet packages. instead. It just feels more like a luau to us.
Don't forget about the Plantation Train ride … a great option to add to the Hawaiian Luau packages. This train ride lasts 40 minutes and is a must-do if you've got kids in your party. The train stops at one spot where there are goats to pet and pigs to feed. It's a hoot and makes for great photo ops.
The Premier Gold package does get you right up front seats, but unless you are planning months ahead of time, those seats may already be gone for your night. One nice thing about this luau though … the stage is round and tables completely surround it. So … there is no such thing as getting stuck in the "back" far away from the stage. There is "closer to the stage" and "further away from the stage" but it isn't nearly as bad as luaus where the stage is at one end and YOU are at the other. This pavilion is well designed to make the show interactive with the audience.
Transportation is available for a small fee … pickups are done in the Poipu area, Central Kauai (Kapaa, Wailua, Lihue) and in the North Shore in Princeville and Kilauea. Please note that if you order pickup and you are staying in Hanalei, you'll still have a short drive up the hill to Princeville to meet the shuttle. They don't go all the way into Hanalei town. And people staying on the West side … like at the Waimea Plantation Cottages … need to drive to the luau grounds as the shuttle doesn't go to the west side of the island. Basically, if you have a rental car I'd just drive to the luau … but transportation is a good option if you are staying in one of the pickup areas and you aren't able to get a rental car.