Kauai Backcountry Zipline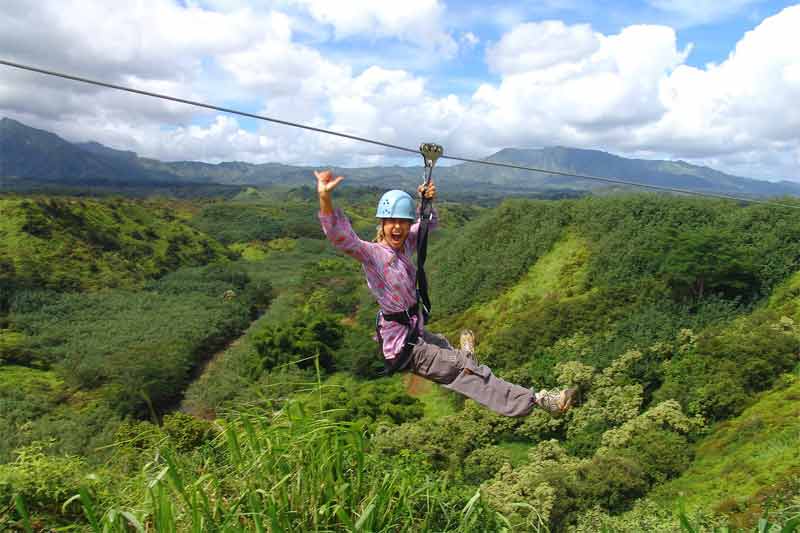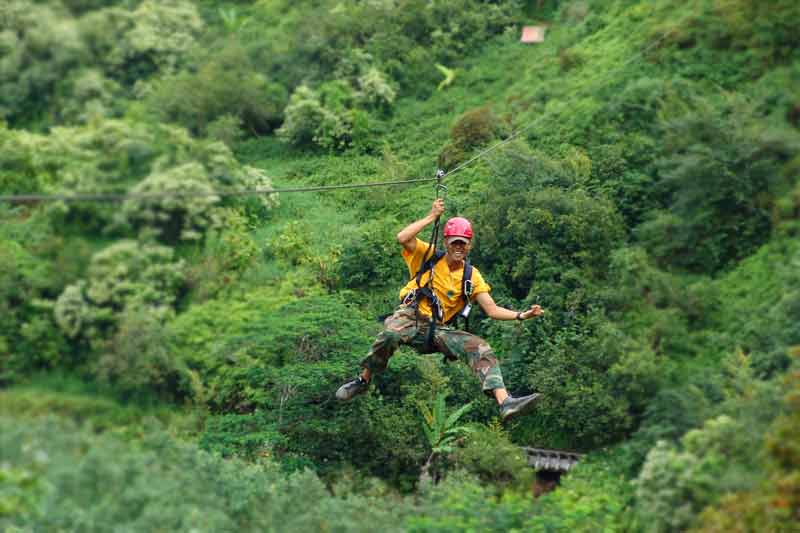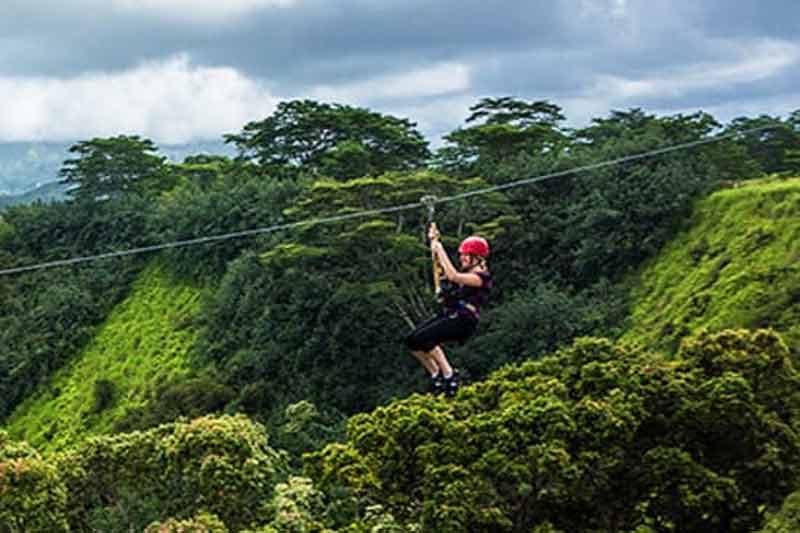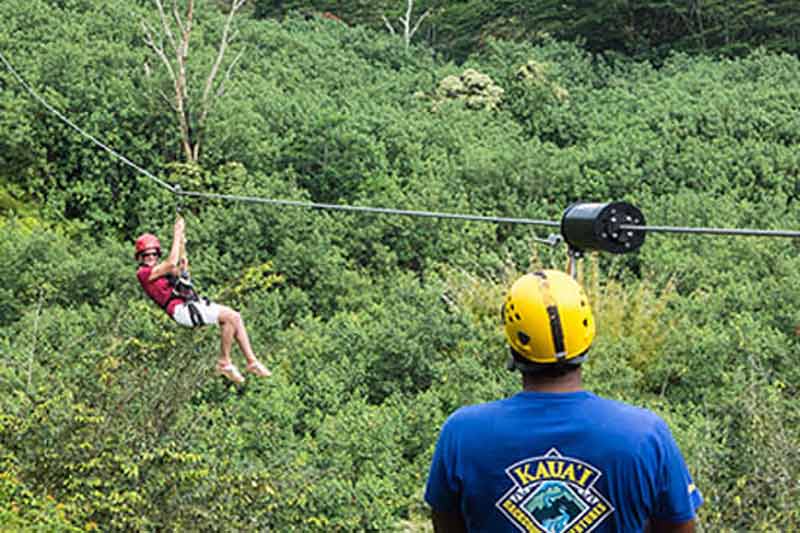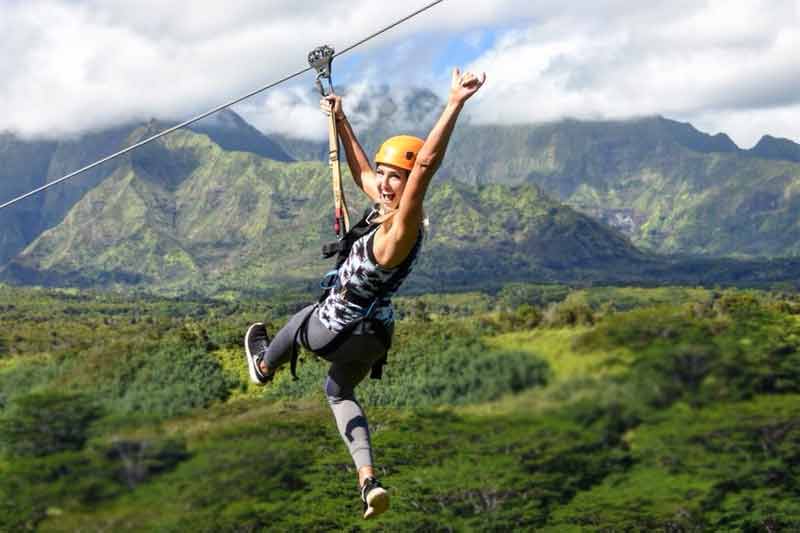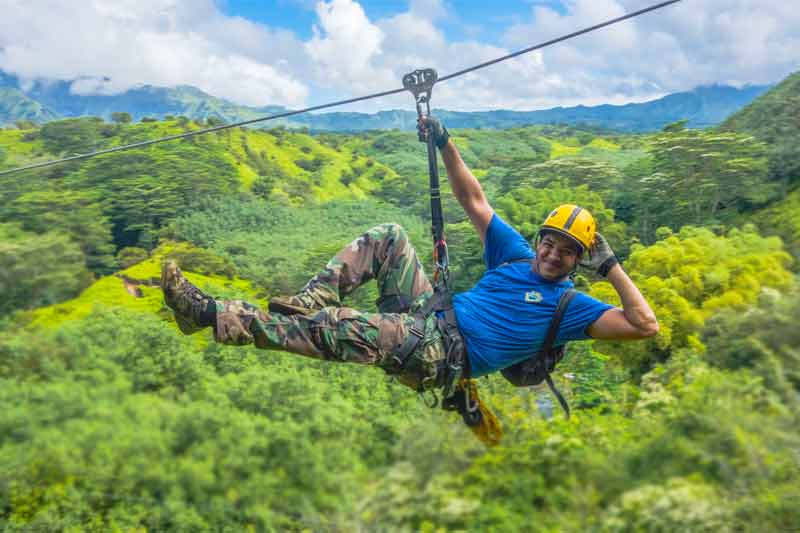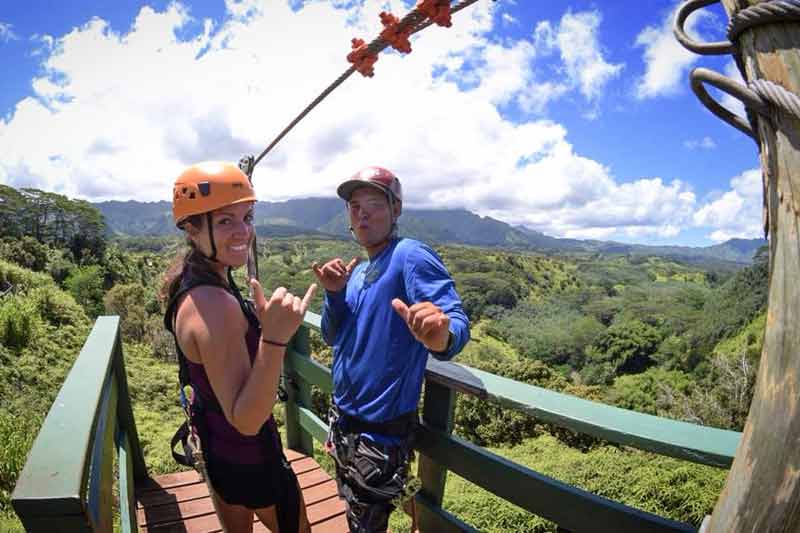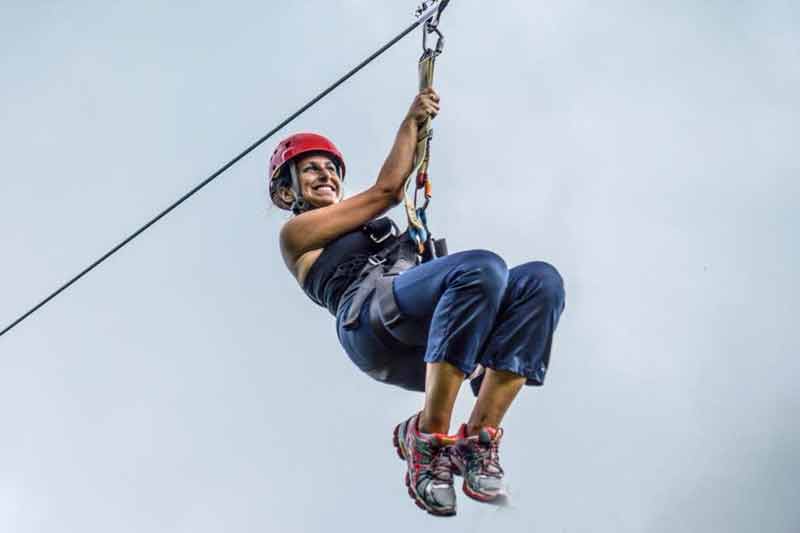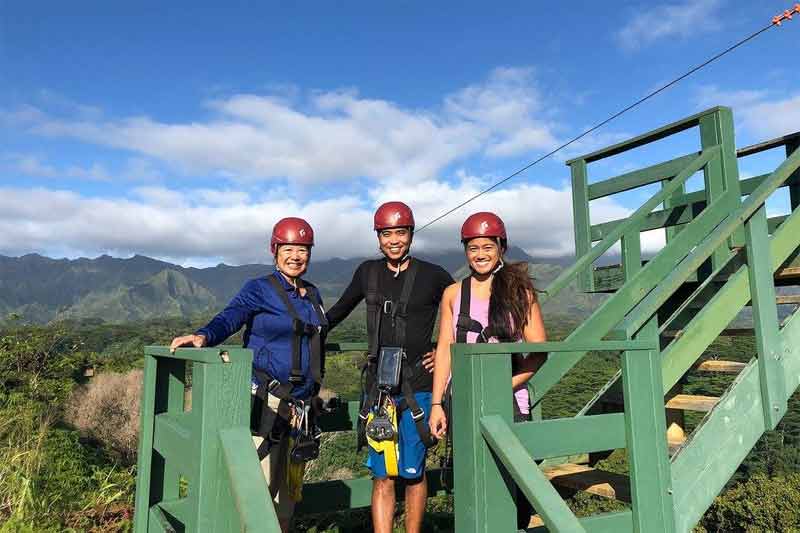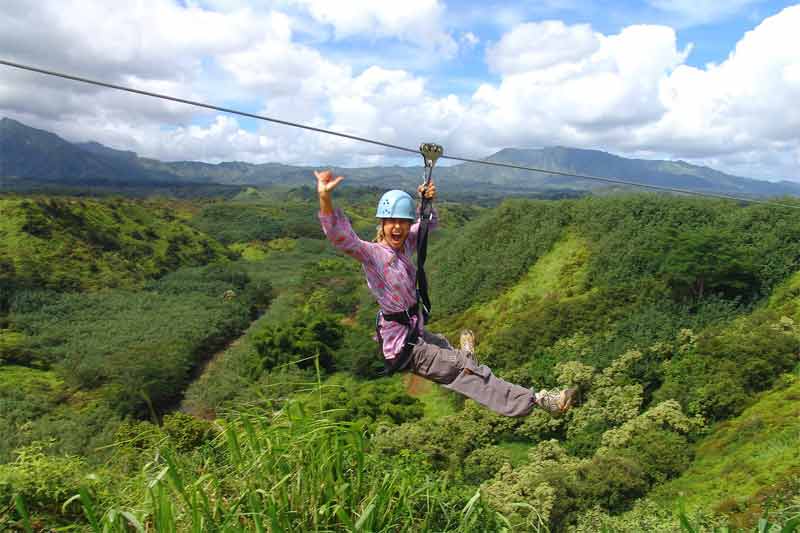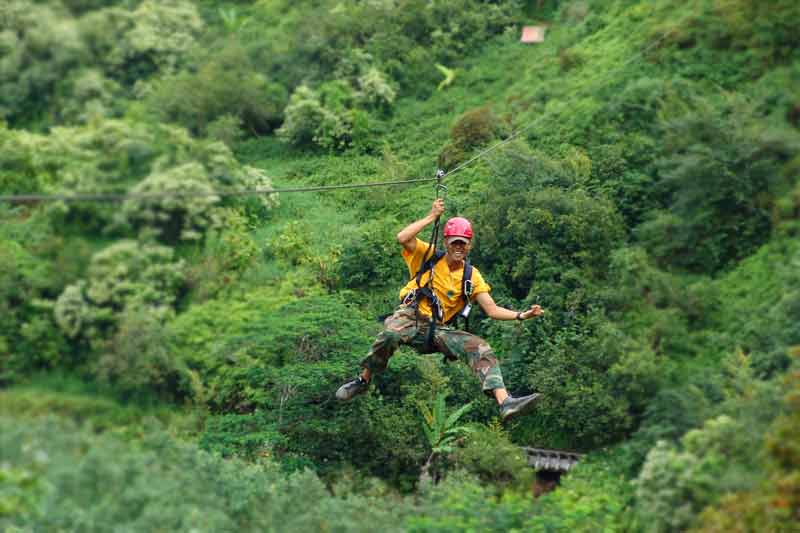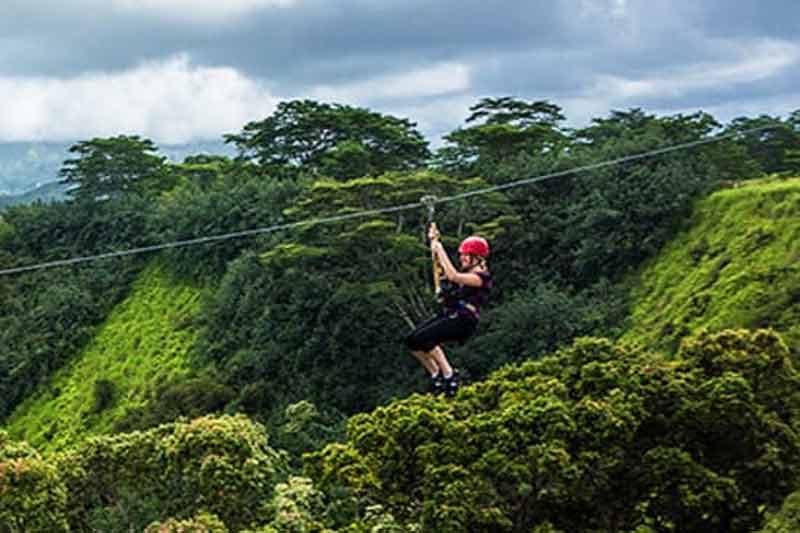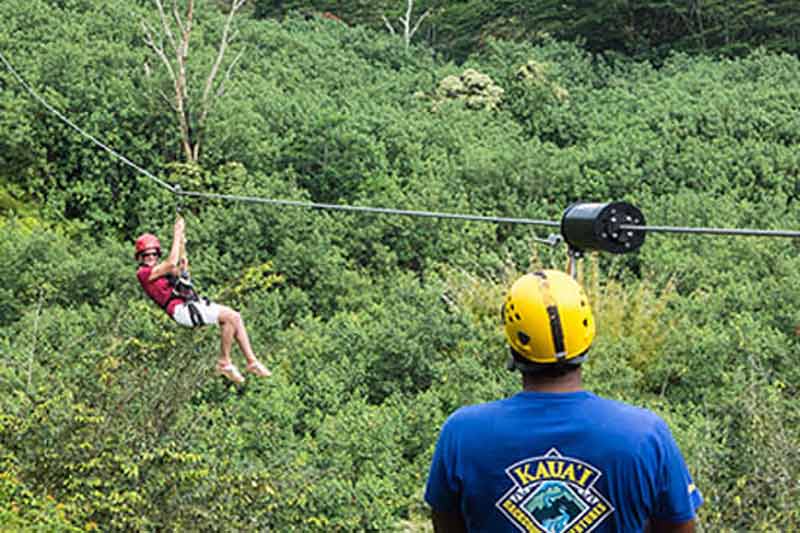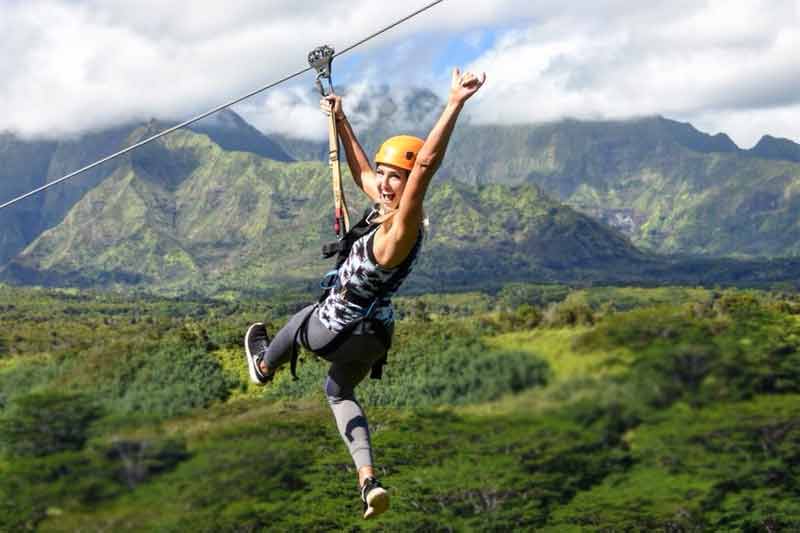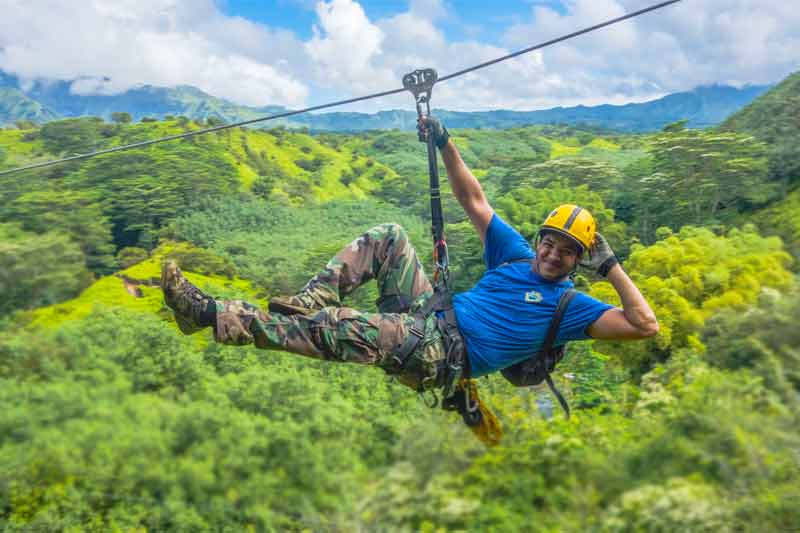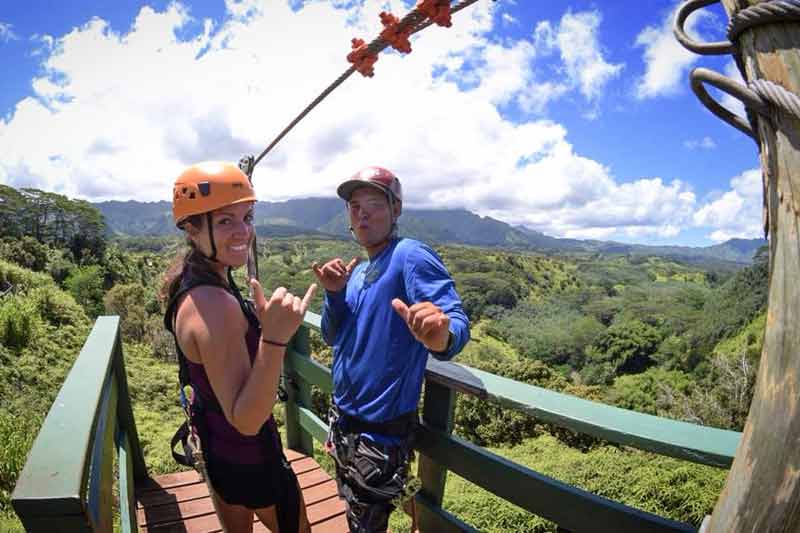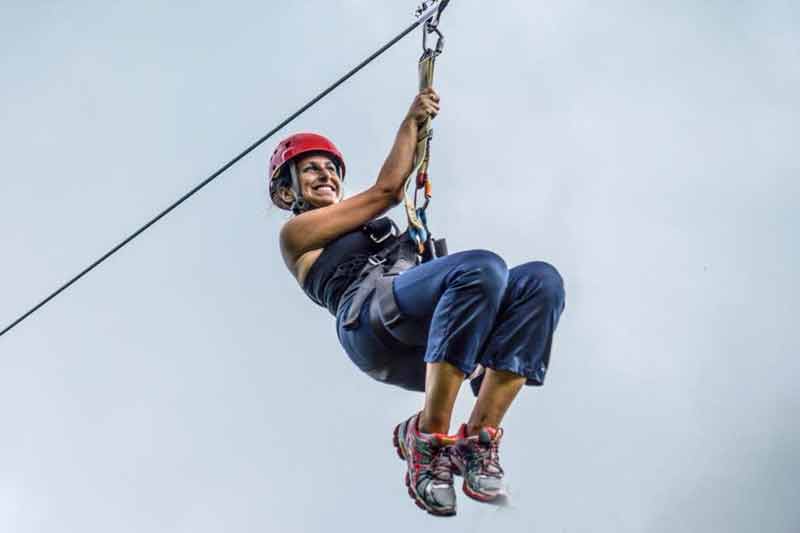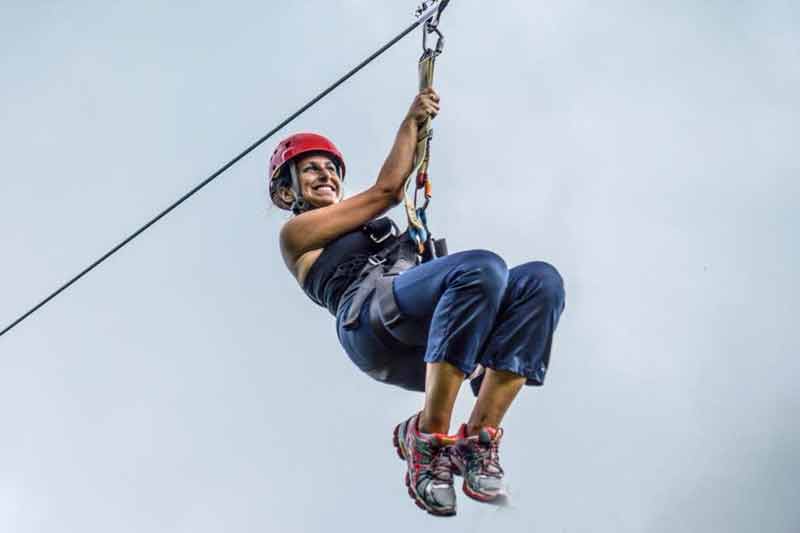 ---
Highlights
7 fun user-friendly ziplines
First line is a trainer line just a few feet off the ground
Zig Zag your way down a mountainside
Optional swim in the jungle stream at the bottom!
---
Description
With Kaua'i Backcountry Adventures, you can soar over a pristine rainforest landscape as you work your way down from the top of a ridge. Fly across seven ziplines that descend a stunning mountainside with an exotic jungle environment. Feel the rush as each line takes you deeper into the valley below.
Kauai Backcountry is centrally located with check-in at their baseyard in Hanamaulu near the Lihue Airport. Your adventure begins with scenic ride in a four-wheel drive vehicle taking you across the old Lihue sugar cane plantation. Along the way, your certified guide shares interesting information on island history, culture, flora, and fauna. When you arrive at the first zipline, you receive a thorough briefing, preparing you to soar over tropical forests, streams, and jungles rich with magnificent scenery!
After ziplining you can relax with snacks in a bamboo grove along a picturesque stream. You can bask in the sun, or take a dip in a natural swimming pool. Enjoy this exclusive local experience, as this course is built on land that has never before been accessible to the general public.
---
Cost
Kauai Backcountry Zipline Rate (KBA2)
$149.00 per Participant (plus 4.712% Hawaii sales tax)
---
Location
GPS Address: 3-4131 Kuhio Highway. Hanamaulu, HI 96715 Click to view map
Check In: 30 minutes prior to tour time at Kauai Backcountry Adventures in Hanama'ulu on Hwy 56
---
Details
Schedule: Monday through Friday. Tour times are 9:00am and 1:00pm
Duration: Approximately 3 hours
Reservations: Advanced reservations are required. When you reserve the Backcountry Zipline on our website your reservation will be guaranteed on your credit card. A 20% deposit will be charged just a few days before you leave home for Hawaii. The balance is charged the day before your tour.
Minimum Notice for Cancellation / Changes: 48 hours prior to the start of the tour. In addition to our normal 48 hour cancellation notice policy, they require a 72 hour notice of cancellation for groups of 6-9, 1 week for parties of 10, and 2 weeks for parties of 11 or more.
Gear Provided: Helmets, Harnesses
Restrictions: Minimum age 12, minimum weight 100 pounds, maximum weight 250 pounds. No neck or back injuries. Anyone under the age of 16 must be accompanied by an adult on the tour. Pregnant women may participate if they are in their first trimester and have a note from their physician approving them for this tour. Observers cannot go along on this tour ... access to the zipline course is via a 4WD vehicle which has limited seating capacity.
What to Bring and Wear: Knee length shorts, capri or long pants. Closed toed, covered shoes such as tennis shoes or hiking boots. Wear a swimsuit beneath your clothes if you'd like to take a dip in the stream. Towel, sunscreen and bug repellent. Hair ties to secure long hair.
Note: They do not accept any third party billing; the balance due at check in must be paid by a member of the party doing the tour, or someone who is not doing the tour but will be present at check in.
---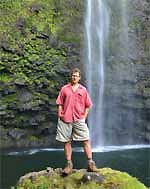 Kevin's Activity Tips:
Kauai Backcountry's Zipline is what I would call a "user-friendly" zipline course. It is not the longest, or the highest, but it is a fun course that is a really good choice for someone who wants to try ziplining but might have just a little bit of anxiety about heights. The first line here is a "trainer line" that is a just a few feet off the ground. This helps build a beginner's confidence in the equipment and will make the rest of the lines a lot easier (and less stressful).
Part of the fun of this course is GETTING THERE ... the ride in a 4WD vehicle is spectacular and you get to see scenery that people who have lived on this island all of their lives have never had a chance to see. For best views into the mountains we recommend the morning tour slot ... when the sun is shining from the east it illuminates Mount Waialeala to the West and photos are more vibrant. This tour is done by the same company that does the insanely popular Kauai Mountain Tubing.