Imiloa Express Na Pali Snorkel
Imiloa Express Na Pali Snorkel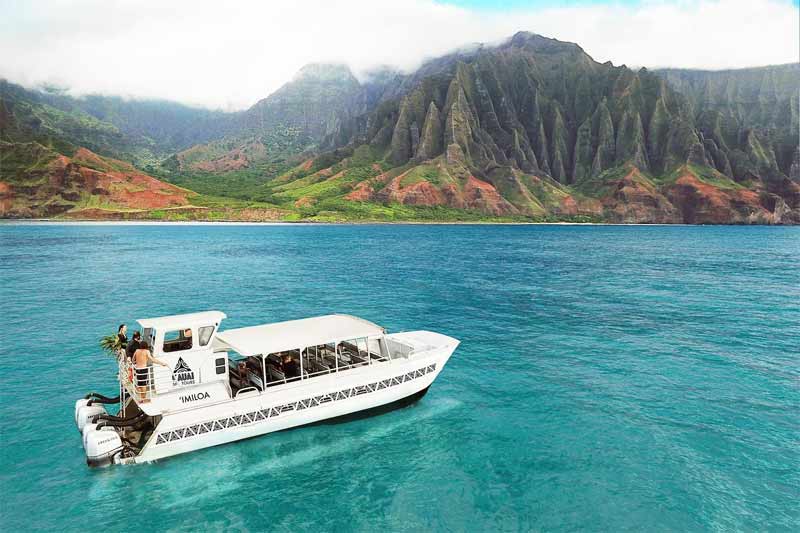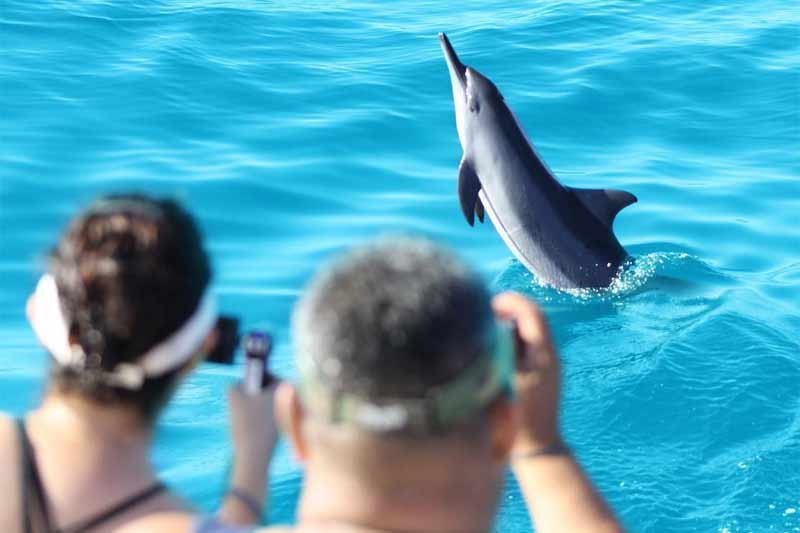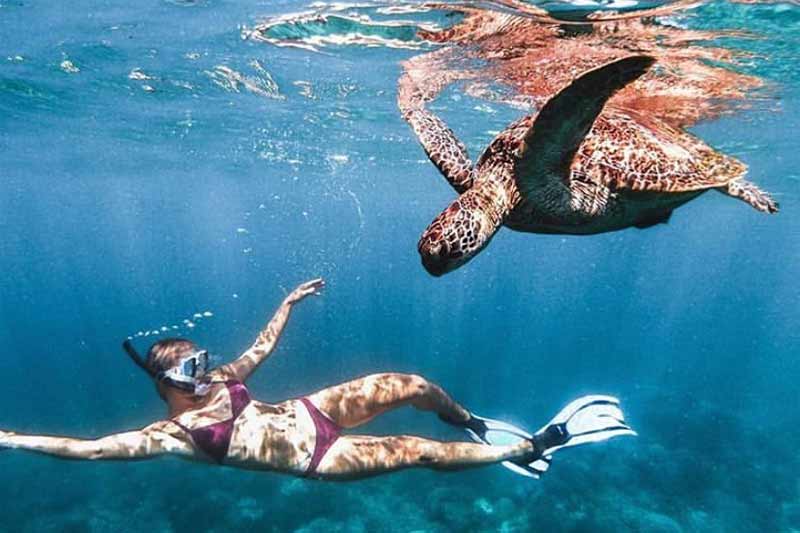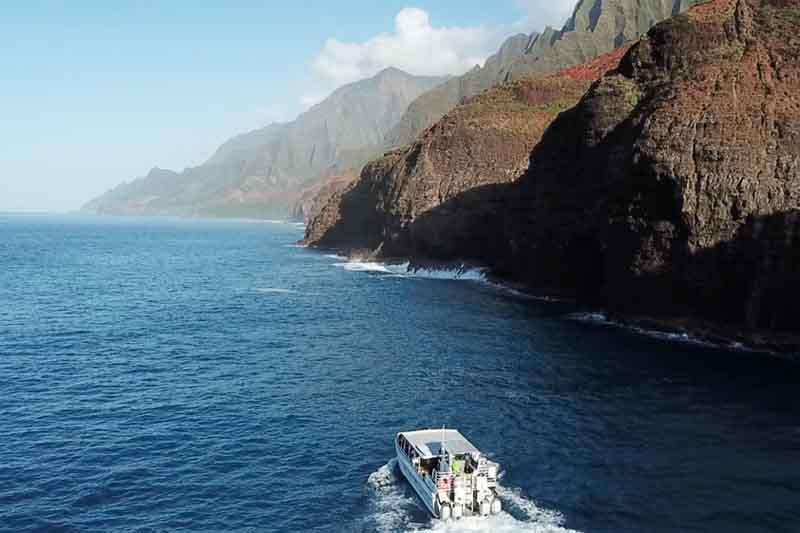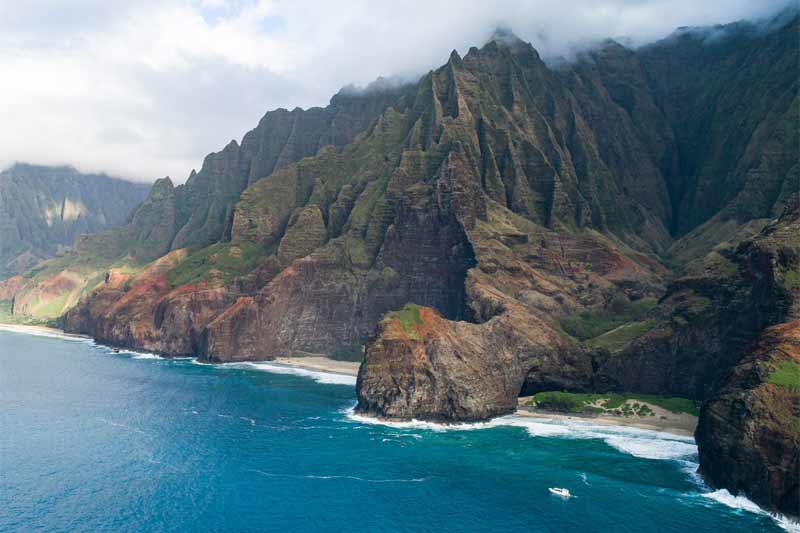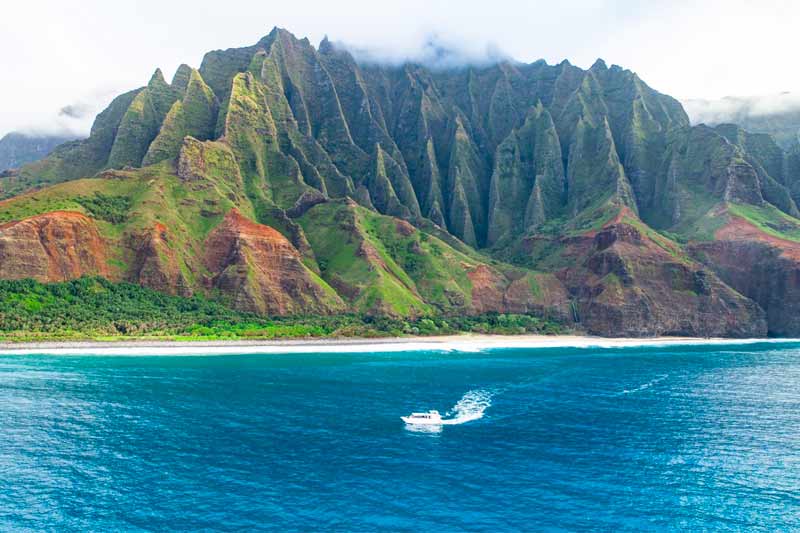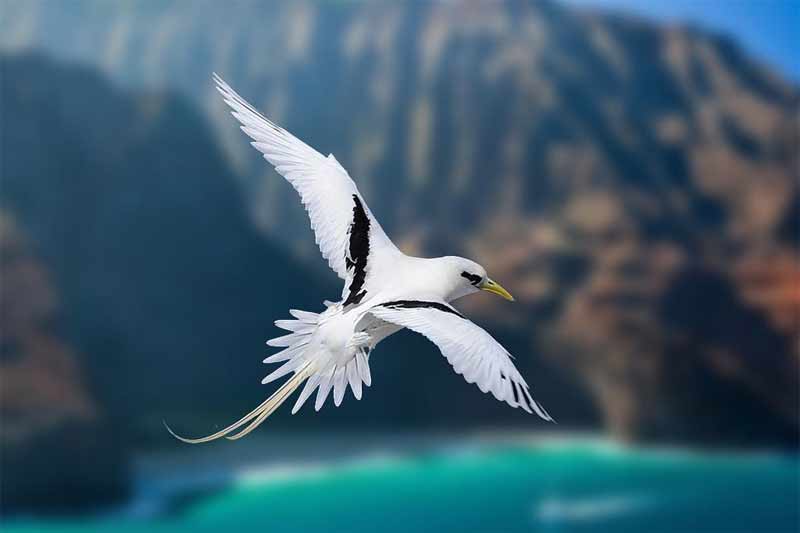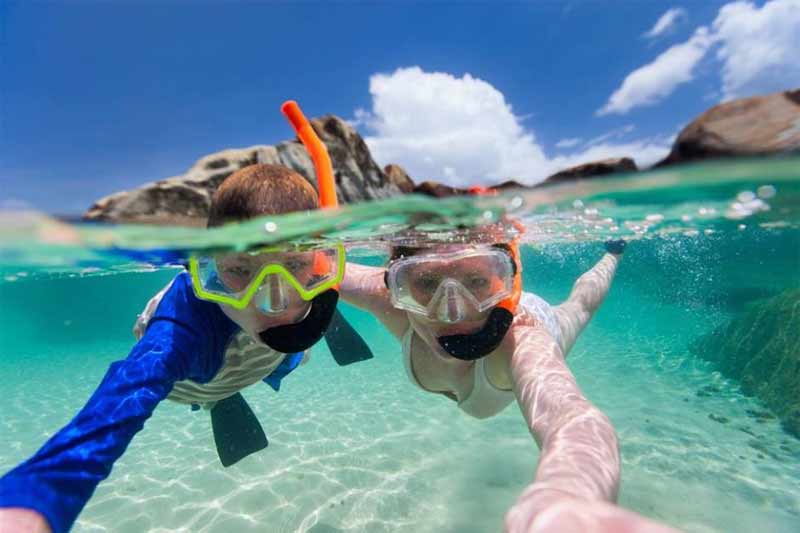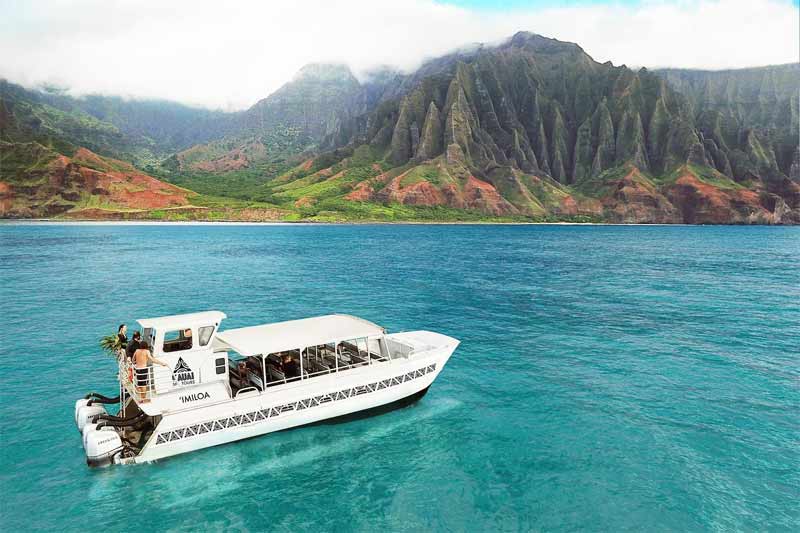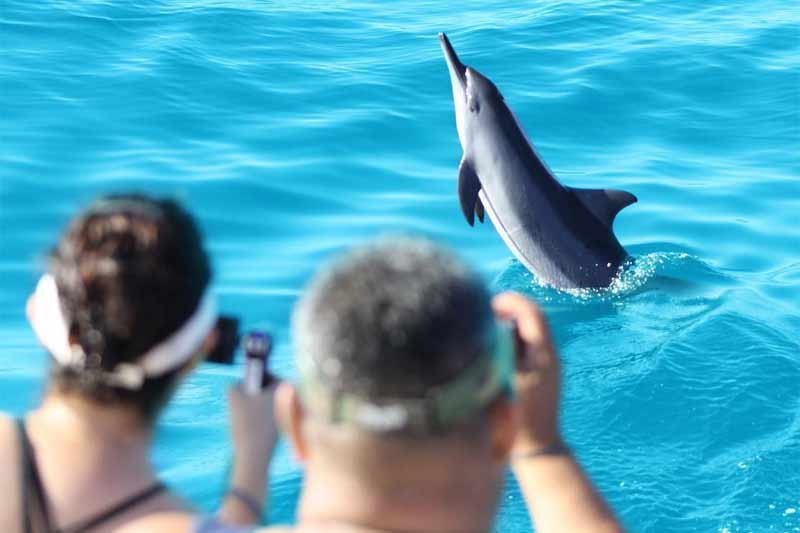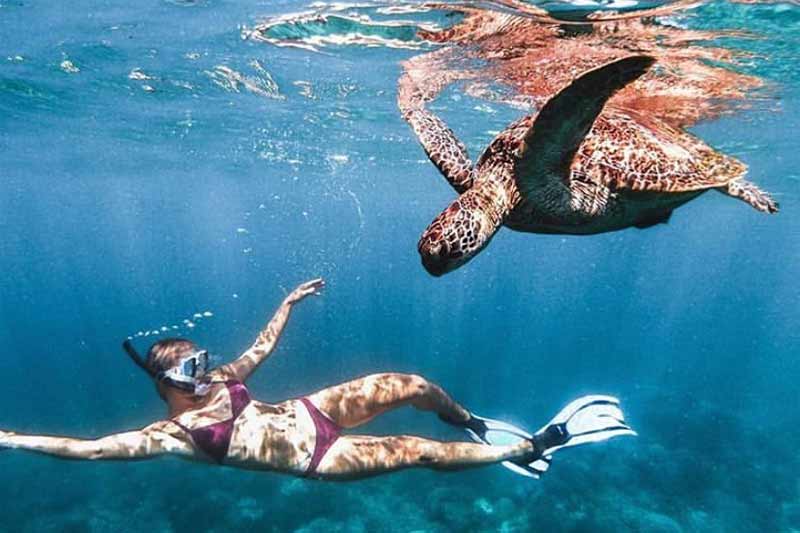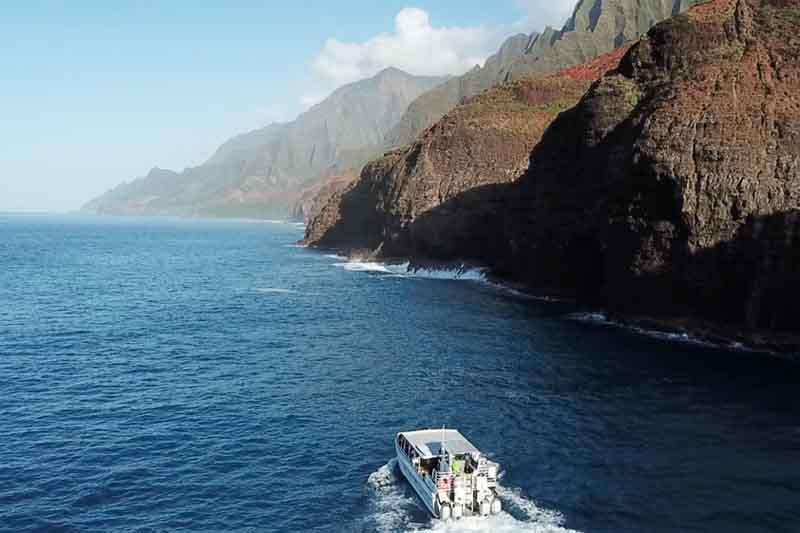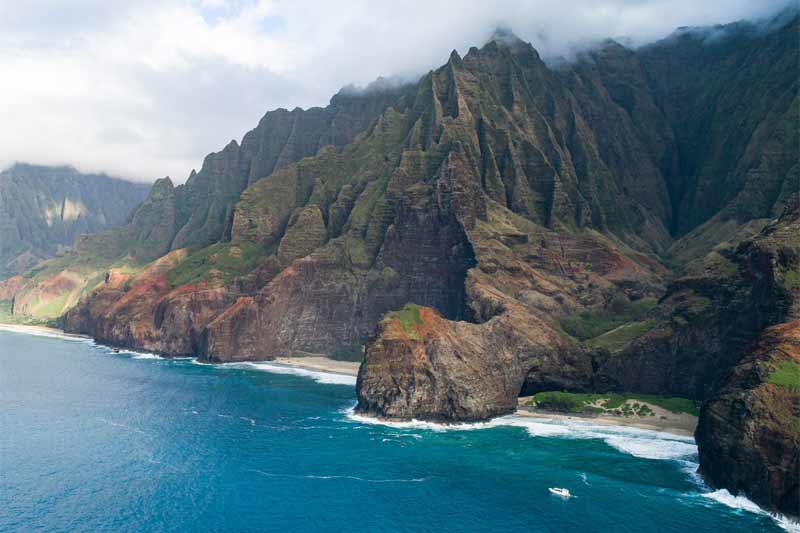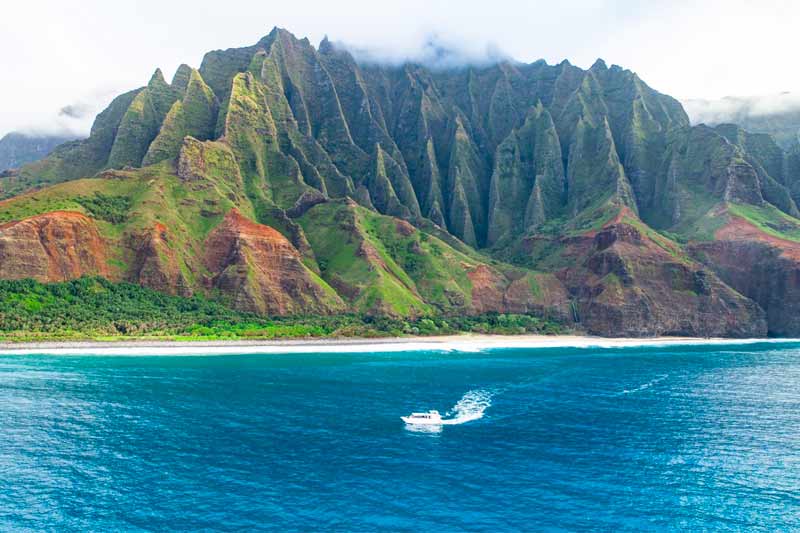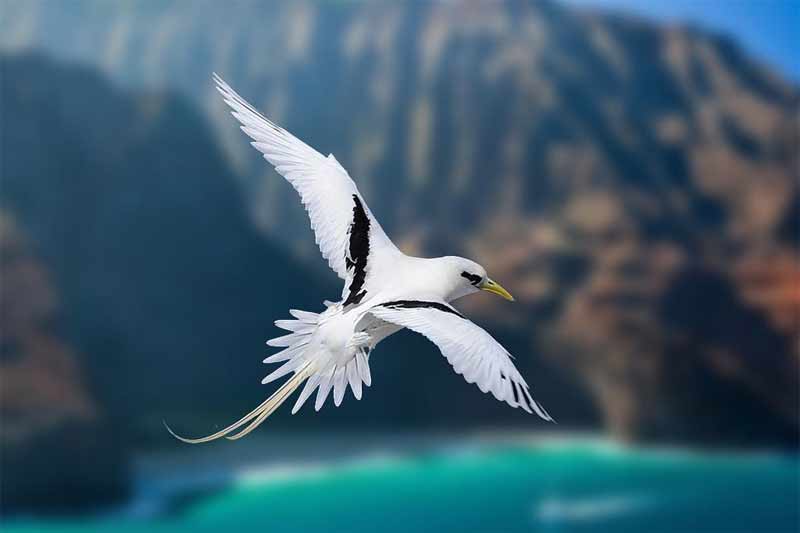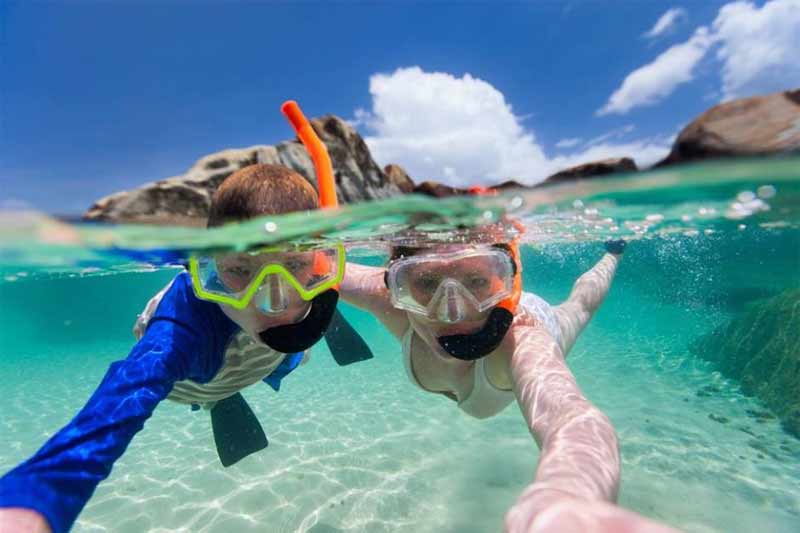 ---
Highlights
Sightseeing along the Na Pali Coast
Snorkeling along the Sea Cliffs
40 Foot Express Power Catamaran
Frequent Dolphin, Whale, and Turtle Sightings
---
Description
Experience the majestic Na Pali coast with the comfort and speed of a nimble powered catamaran as you cruise by the majestic seacliffs, waterfalls, sea caves, pristine beaches and remote wilderness coastline. Na Pali means the cliffs, and it is an amazing sight from the sea. Along this remote wilderness, gaze upon 3,500 foot heights, lush valleys, cascading waterfalls, sea caves and pristine beaches. The experienced, US Coast Guard Licensed Captain will entertain you on this journey with history and legends of Kauai and marine life ecology. Their friendly attentive crew will serve you refreshments and keep a watchful eye out for your comfort, safety and enjoyment. Enjoy snorkeling at a remote location and food and drinks are included!
Rafting tours along the Na Pali Coast are popular, but they are not the best ride for many people. Imiloa provated three things that a raft does not ... 1) Full shade ffrom the sun for the seating area, 2) a more stable ride, and 3) an onboard marine rest room. This makes the Imiloa Express a great compromise ... it offers the speed and adventure of a rafting excursion but offers more creature comforts to make your day more enjoyable.
Imiloa Express offers their morning snorkel daily all year round, and an afternoon Sunset with Snorkeling is offered during the summer half of the year from May to October.
---
Cost
Imiloa Na Pali AM Snorkel Rate (KST9)
$185.00 per Adult, $165.00 per Child (ages 3-12) (plus 8.112% Hawaii sales/harbor tax)
---
Imiloa Na Pali Sunset with Snorkeling Rate (KST11)
$185.00 per Adult, $165.00 per Child (ages 3-12) (plus 8.112% Hawaii sales/harbor tax)
---
---
Details
Schedule: The Morning tour is at 7:30am and operates daily all year. The afternoon sunset / snorkeling tour is offered during the summer half of the year from May through October.
Included in the Tour: Snorkel gear, food, beverages, with Beer, Wine & Mai Tai's available after water sports.
Tour length: 5 hours
Vessel: Custom Built 40 foot Powered Catamaran
Capacity: 49
Restrictions: Minimum age is 3. No pregnant women, and no one with neck or back injuries or serious health concerns permitted on the tour.
What to Bring and Wear: Wear swimsuits and bring a towel and sunscreen.
Billing: The tour operator will charge your credit card for this tour when your reservation is confirmed.
Minimum Notice for Cancellation / Changes: Cancellations must be made at least 48 hours before the start of the event.
---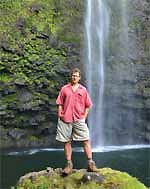 Kevin's Activity Tips:
Imiloa Express is operated by Kauai Sea Tours, and they consistently get high marks for their friendly, attentive, knowledgeable, and informative crew. Not only will they take care of your every need during the tour, they will talk about Hawaiian culture, mythology, and history of the Na Pali Coast. Once home to a thriving population of native Hawaiians, this isolated area had a special connection to the ocean and the land.
Conditions along the Na Pali can vary widely, sometimes within the space of just a few hours. It is not uncommon to hit areas of high winds and rough seas along this shoreline. Whie rafts are a great option for those highly adventurous people, in these kinds of conditions it's nice to have a larger boat with more interior cabin space. We also recommend anyone who knows they have motion sickness issues to take precautions BEFORE the start of the tour. This vessel also offers complete shade in the passenger seating area, so you can stay out of the heat (and minimize your exposure to the sun's rays).