Sheraton Poipu Luau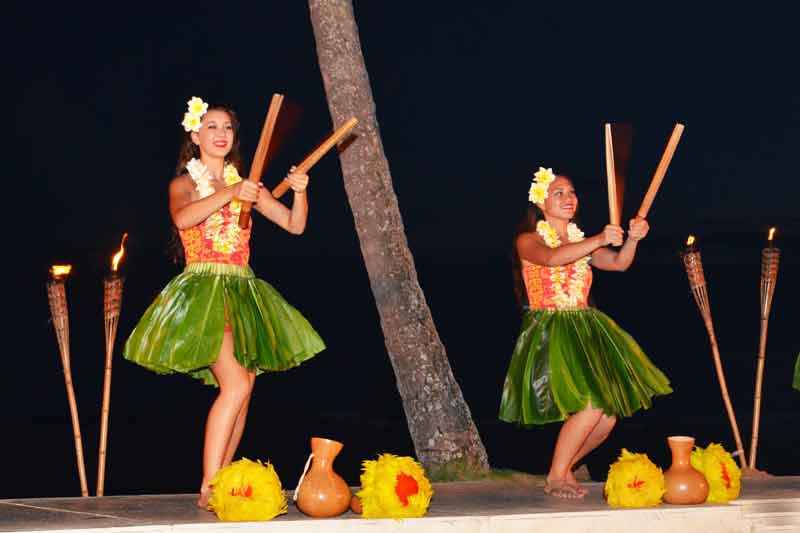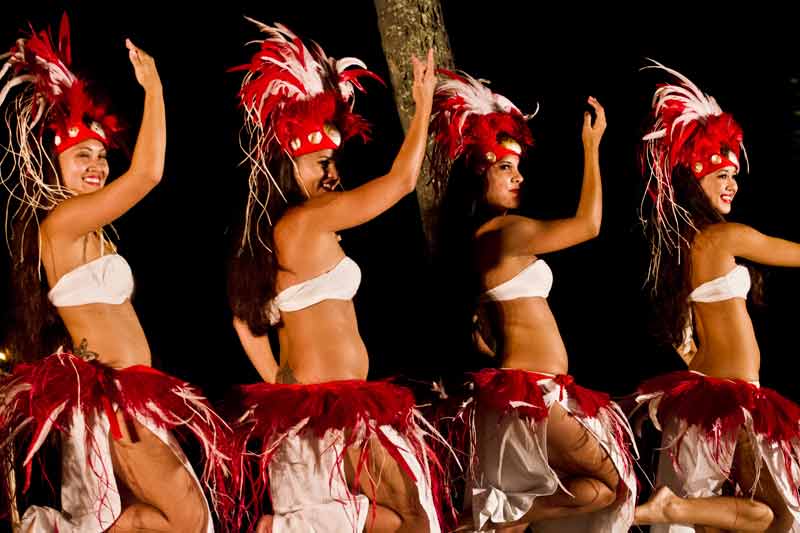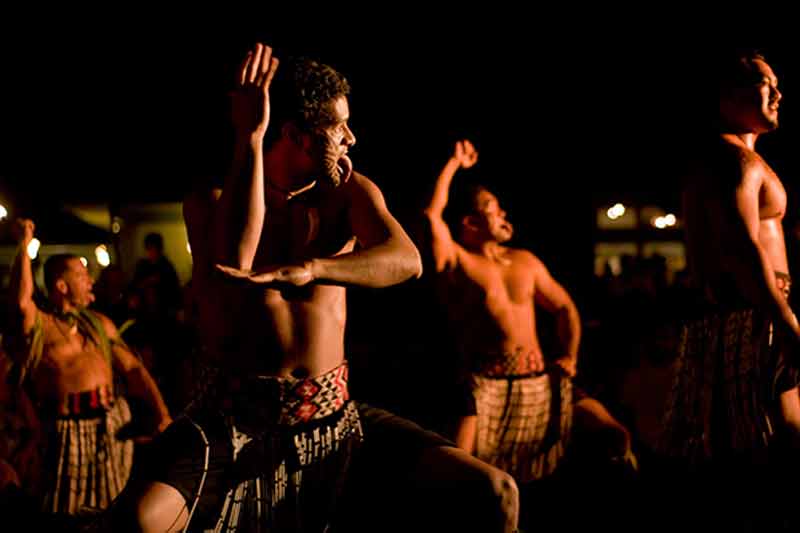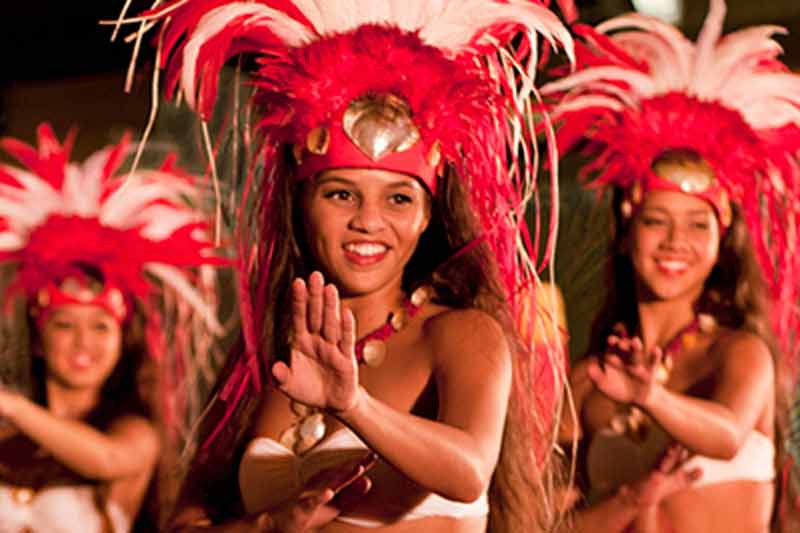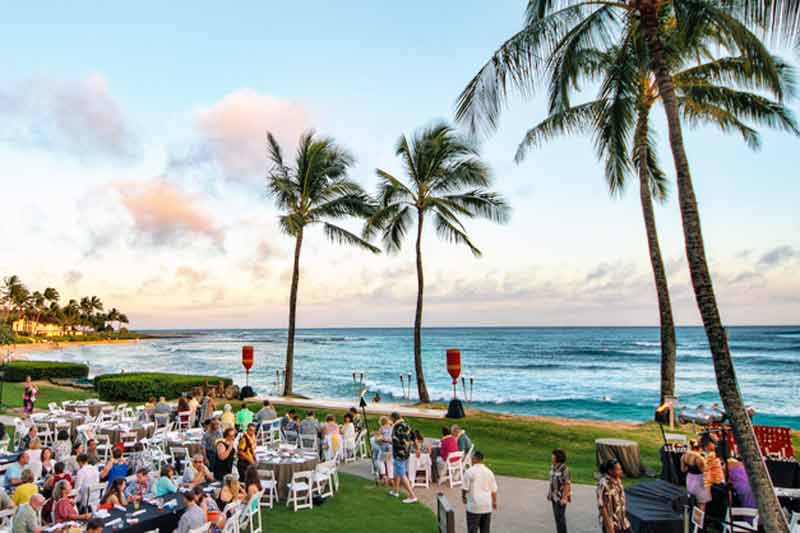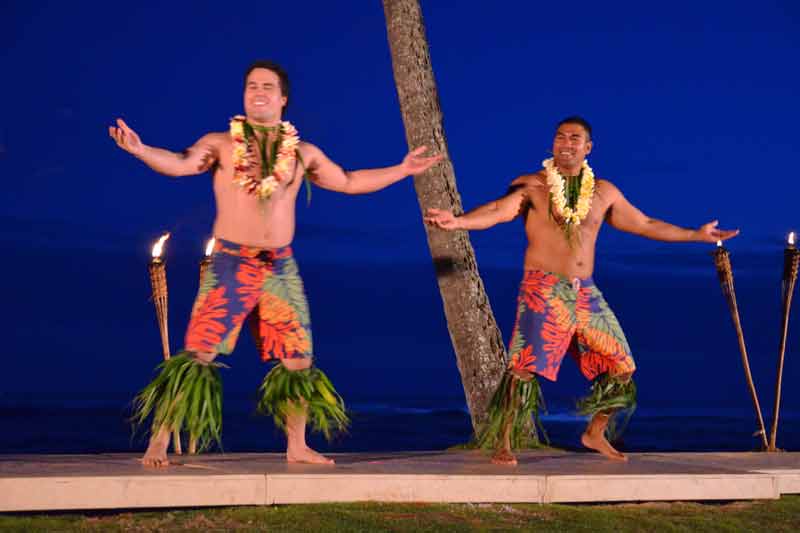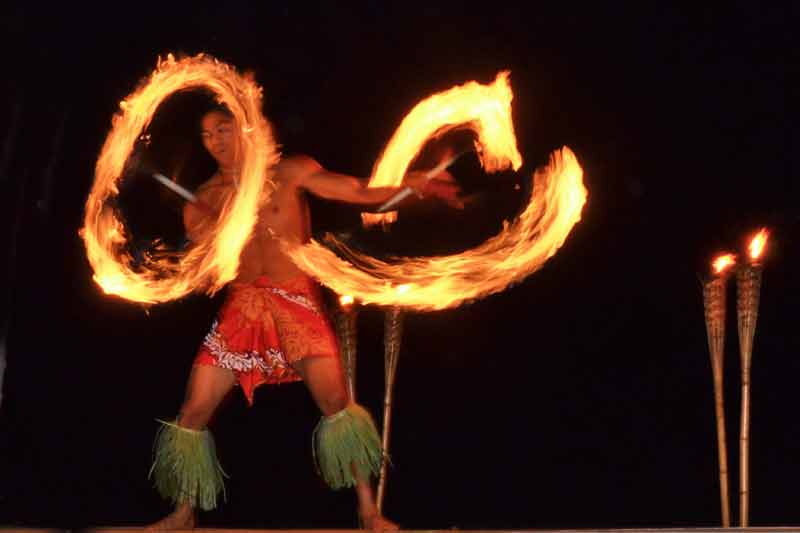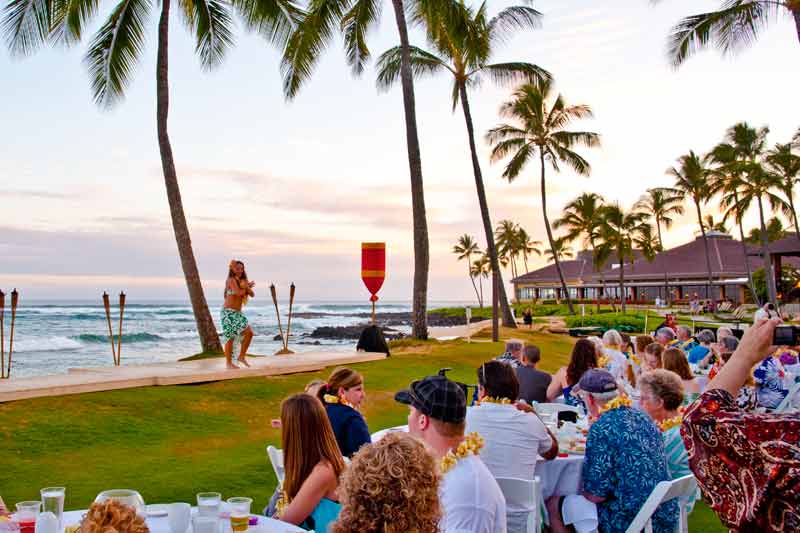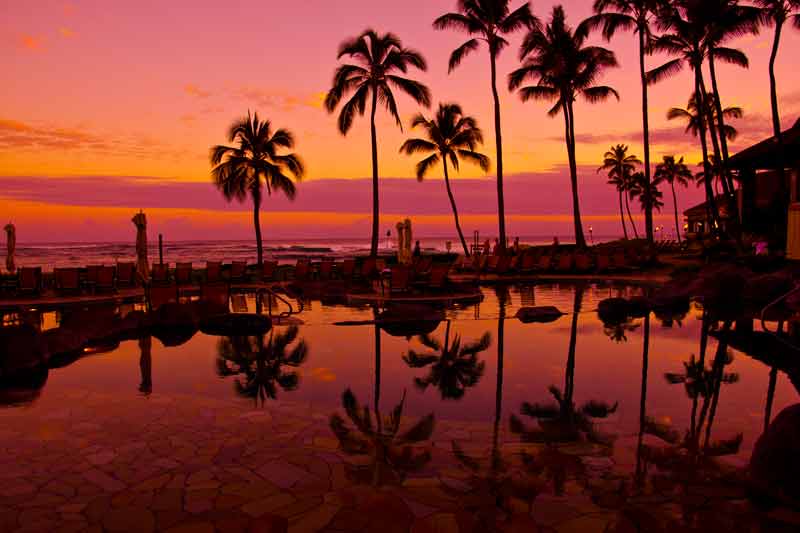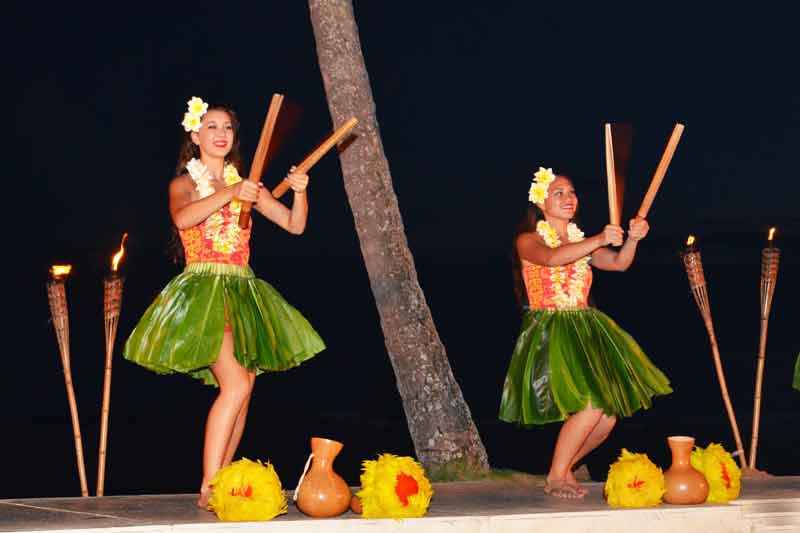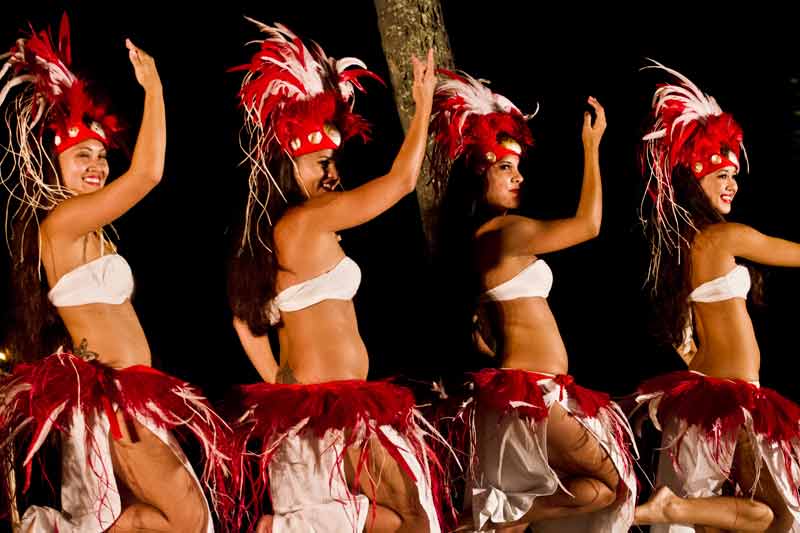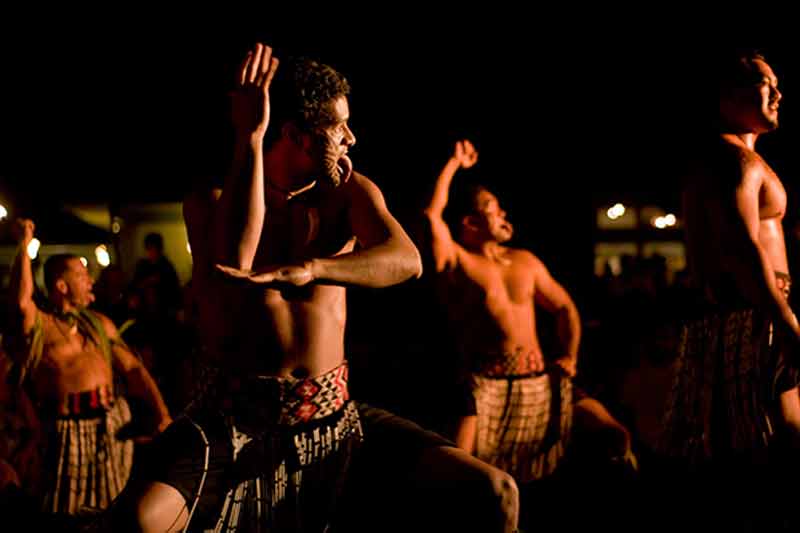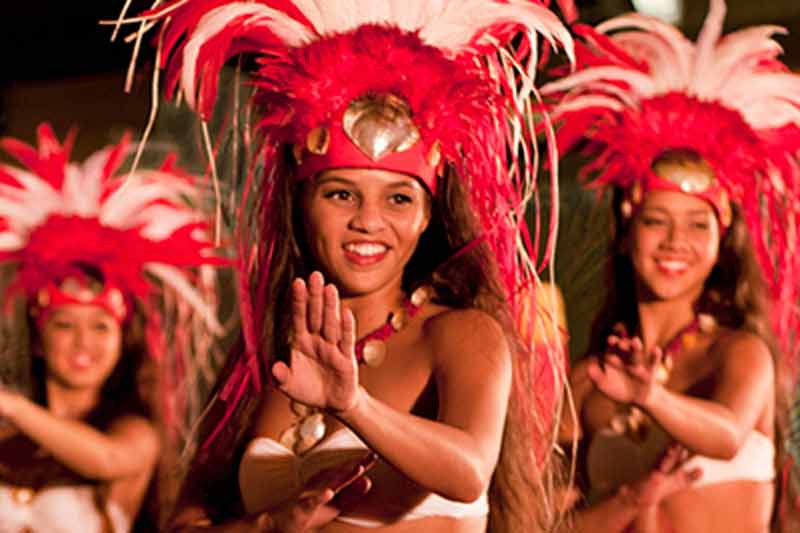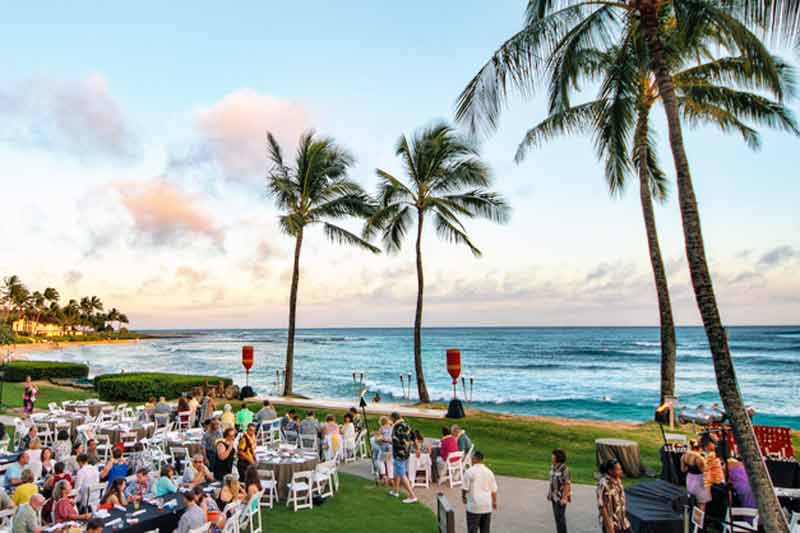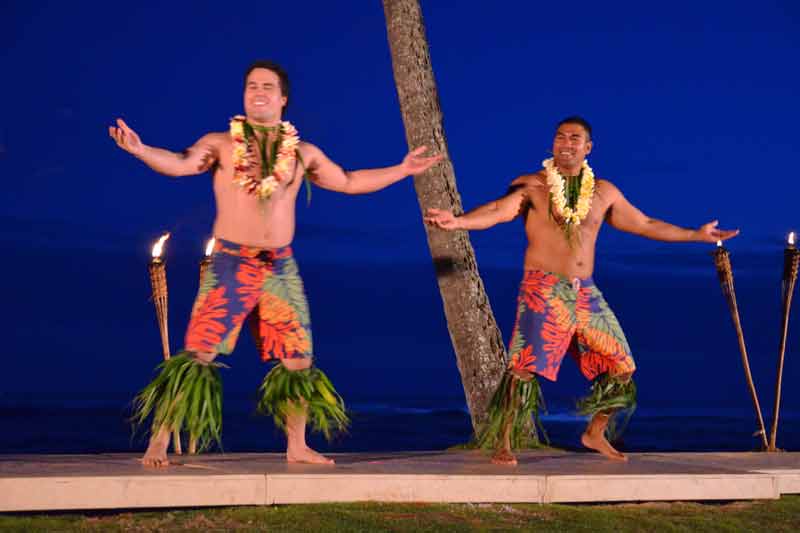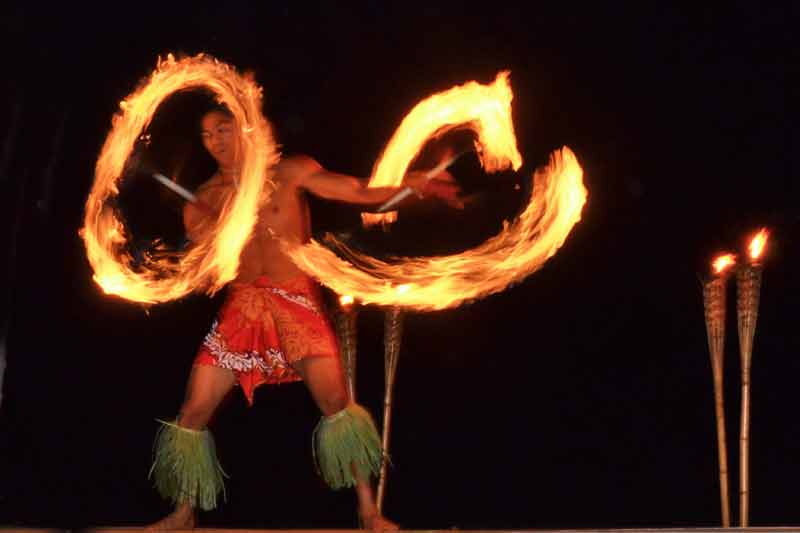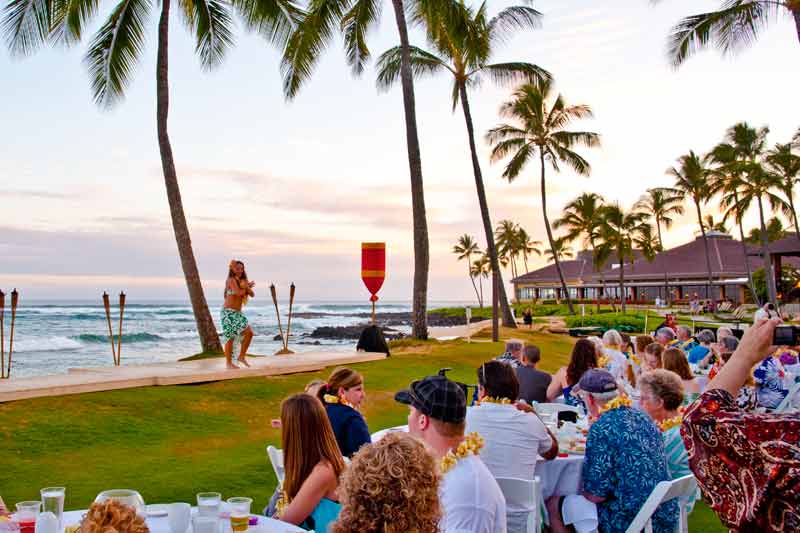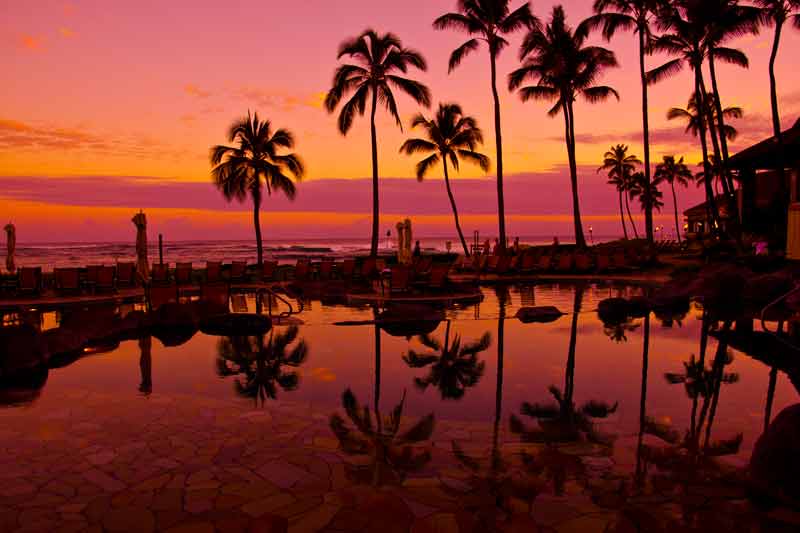 ---
Highlights
Oceanfront Luau Grounds
Hawaiian feast with full open bar
Polynesian show featuring music and dance
---
Description
The Sheraton Kauai Aulii Luau offers an intimate and authentic experience in an exquisite setting right on Poipu Beach! The culinary staff of the Sheraton Kauai Resort and the dancers of Urahutia Productions have teamed up to provide an outstanding luau option on Kauai's south shore. We invite guests to connect with Kauai's rich history and culture, traditional culinary treats and refreshing libations with oceanfront views of the blue Pacific Ocean and the bright-orange sunset as its stunning backdrop.
The evening begins with a lei greeting (a shell lei for standard luau and a specialty lei – flower, kukui nuts, ti leaf, or shell for premier Alii luau) followed by cocktails, local appetizers, and Polynesian demonstrations. The luau buffet features a host of Hawaiian favorites including Hanalei Poi, Lomi Lomi Salmon, Pohole Fern Shoot Salad, Ahi Ogo and Kim Chee Tako Poke, Potato/Mac Salad, Glass Noodle Miso/Tofu Salad, Kilauea Island Greens with a variety of tropical dressings, Kauai Fish, Marinated Grilled Beef, Roast Pua'a (pig), Lau Lau, Guava Rub Chicken, Vegetable Fried Rice, and Local Island Wok Vegetables. A dessert bar features a variety of sweets including Hawaiian Pineapple, Coconut Cake, Haupia, Chocolate Fudge Mac Nut Brownies, Pineapple Upside Down Cake, and Warm Rice Pudding. An open bar is available throughout the evening for Mai Tais, Blue Hawaiians, beer, wine, soft drinks, fruit punch, and freshly brewed coffee and teas.
After dinner sit back and enjoy the show as the talented and award-winning professionals of Urahutia Productions demonstrate the song and dance of Hawaii and Polynesia. Hawaiian Hula is featured, along with dances from Tahiti, Maori tribal dances from New Zealand, and of course the much-anticipated Samoan Fire Knife Dance.
A limited number of Premier Alii Seats are available each night for an extra $25. Premier seating includes a specialty lei greeting, appetizers served family style at your table, seating in the first two rows of round tables closest to the stage, and priority access to the luau buffet.
---
Cost
Sheraton Poipu Aulii Luau - General Seating Rate (SPL1)
$186.01 per Adult (18 and older), $139.12 per Teen (13-17), $114.38 per Youth (3-12), Infant (under 3) FREE (plus 4.712% Hawaii sales tax)
---
Sheraton Poipu Aulii Luau - Premier Seating Rate (SPL2)
$212.03 per Adult (18 and older), $164.12 per Teen (13-17), $139.38 per Youth (3-12), Infant (under 3) FREE (plus 4.712% Hawaii sales tax)
---
Location
Directions: Check in at the Sheraton Kauai Resort in Poipu at the beach lawn next to the pool.
GPS Address: 2440 Hoonani Rd, Koloa, HI 96756 Click to view map
---
Details
Schedule: Monday and Wednesday evenings. 5:30pm in winter, 6:00pm in summer.
Duration: Approximately 3 hours
Reservations: Required well in advance of your vacation. A credit card number is required to confirm your reservation; your card will be charged by Hawaii Travel and Tours a few days before the beginning of your vacation.
Minimum Notice for Cancellation / Changes: 48 hours prior to the start of the event.
What to Bring / Wear: Evening resort attire (one big step up from what you'd wear to the beach).
Note: Oceanfront lawn location is subject to to change; on nights with inclement weather the luau is moved to an indoor/outdoor pavilion at the resort. Fortunately such evenings are rare due to Poipu's drier climate.
---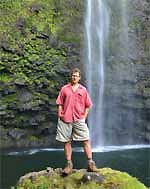 Kevin's Activity Tips:
We have been hoping to offer a south side Kauai luau to our clients for a long time, but just weren't happy with the available choices at other resorts. We've been recommending our clients to drive to the east side of Kauai and attend Smith's Tropical Paradise Luau instead of attending a Poipu Luau.
In the spring of 2013 the Sheraton Kauai Resort at Poipu Beach completed an extensive renovation of their property, and they teamed up with Urahutia Productions to offer the "Aulii Luau". We've attended this luau several times over the years, and are constantly impressed with the beautiful location and really elegant show.
The experience begins as you enter the beautiful beachfront lawn area of the resort. I was immediately struck by just HOW CLOSE the tables and the stage are to the ocean at this luau. For overall ocean view and beachfront location, THIS IS THE BEST OCEANFRONT LOCATION for a luau anywhere in Hawaii (and we've been to them all).
This luau is more intimate than most ... we aren't crazy about luaus where the buses come rolling in like a stampede and you won't find that here. Two rows of round tables that seat 8 are closet to the stage (the premier seating) and then there are longer rectangular tables that radiate further back (the standard seating). Even at the farthest standard seat you are fairly close to the action; as a matter of fact I stood back there taking photos during part of the show. We do highly recommend that you spring for premier seating if it is available at the time that you make your reservation, but the standard seating at this luau is quite good as luaus go ... due to its smaller size. While all the usual luau "staples" like roasted pig, grilled beef, island fish, and guava chicken are all featured, this luau has great selections to offer people who are vegetarians. There are lots of choices at this luau. The dessert bar had some great selections, and hot teas and very good Starbucks coffee were available with dessert. Personally, I've found most luau coffee completely undrinkable. It's a good sign to have nice coffee and real cream available with the final course.
The show at this luau is well done. It has the feel of a traditional luau with a blend of different dances from Polynesia. And all the music at this luau is LIVE ... no taped sound tracks here. We're not a big fan of those. We enjoyed the show, especially a very sweet hula using coconut shells filled with oil and a glowing flame. And speaking of flame, the Samoan Fire Dance presented here is the best we've seen on the island of Kauai. We finally have a luau in Poipu that we can offer to our clients that is a WINNER. We enjoyed every aspect of this evening, from the oceanfront location, friendly staff at check in, great food and a quality luau performance. If you are staying in the Poipu area, or even if you are staying elsewhere on the island and want to combine a luau with sightseeing on the south shore or Waimea Canyon earlier in the afternoon, we are excited to now offer this exquisite luau to our clients.