Poipu Surf Lessons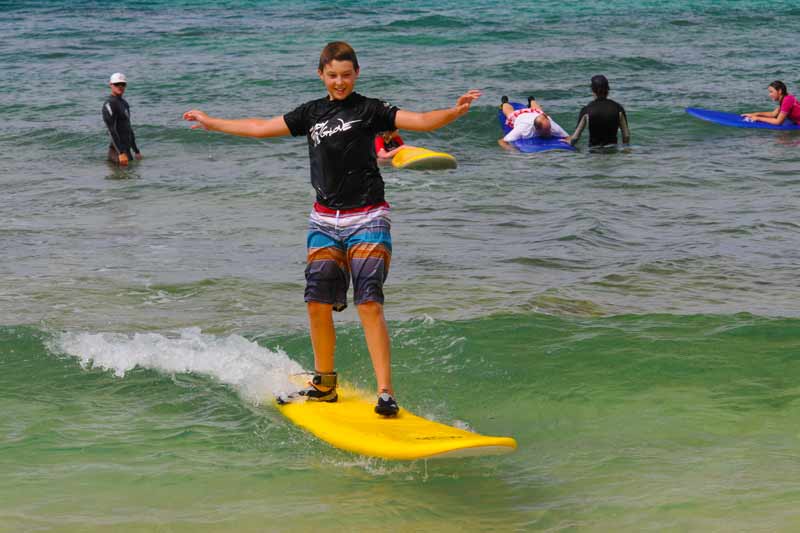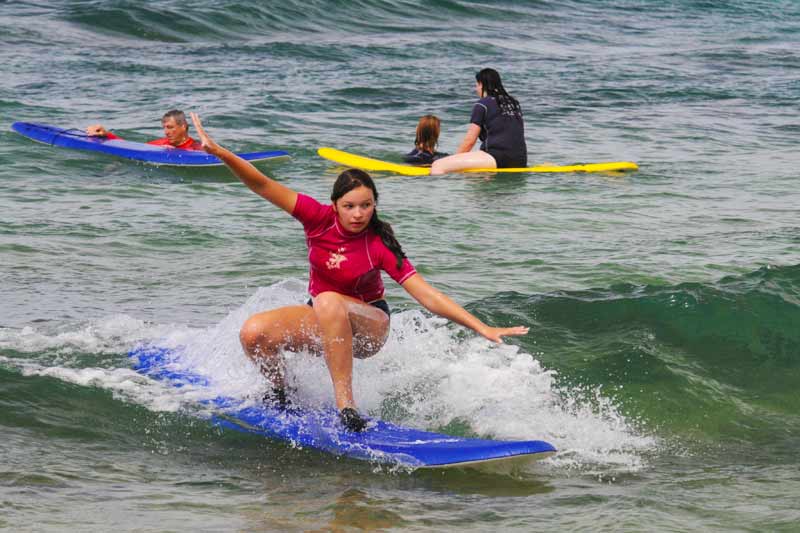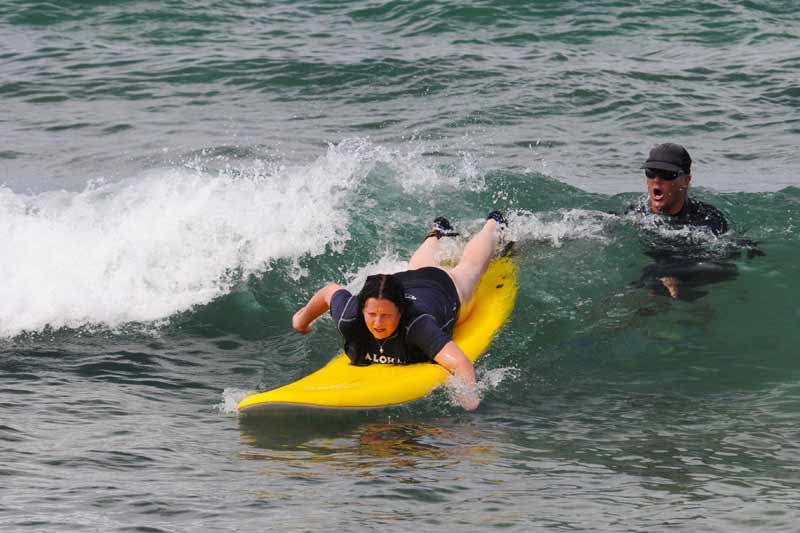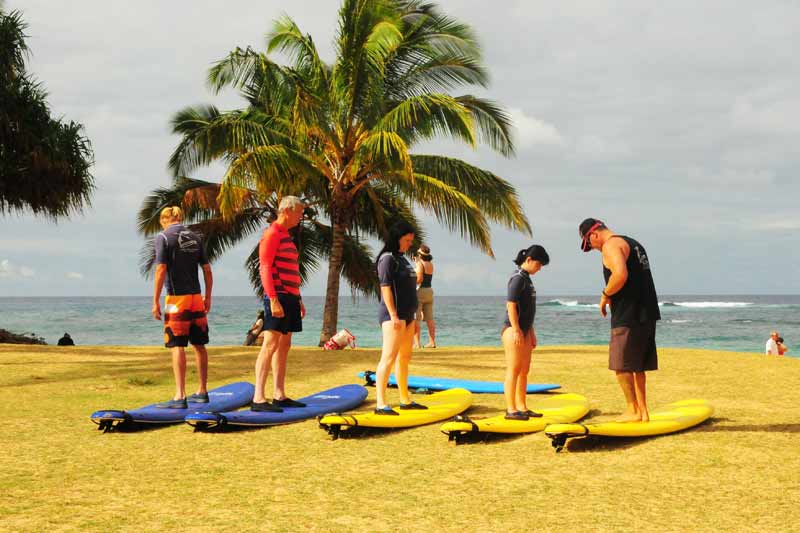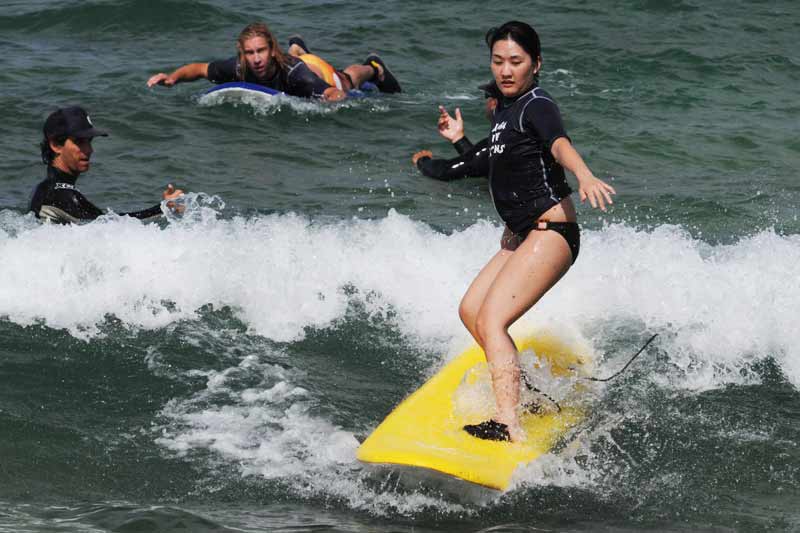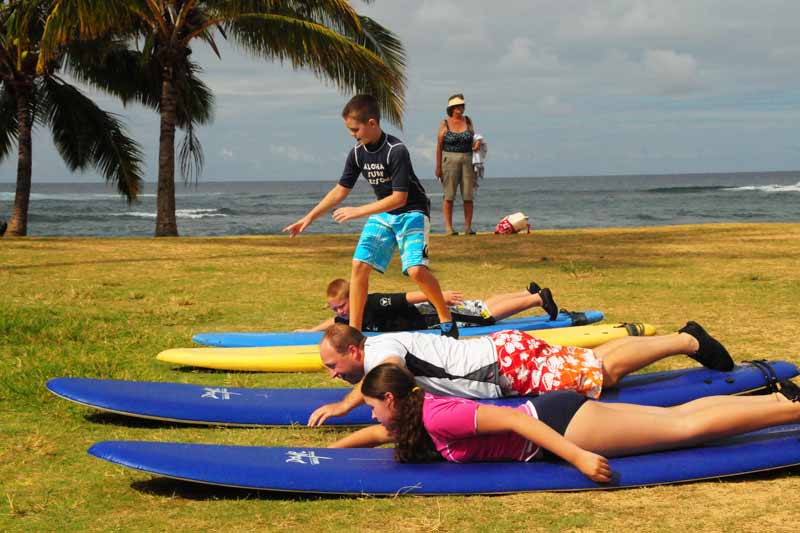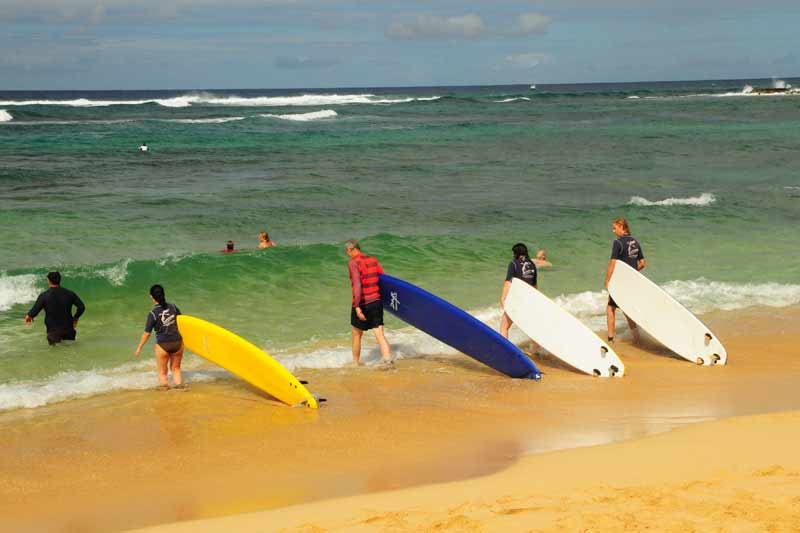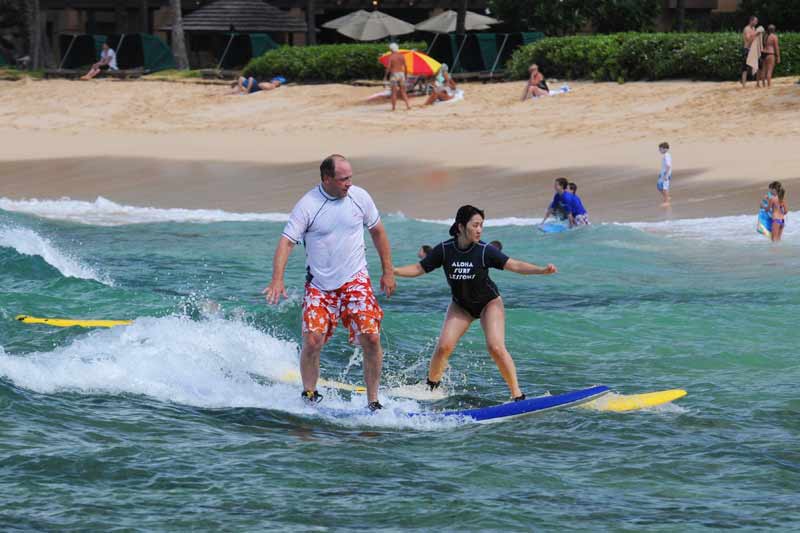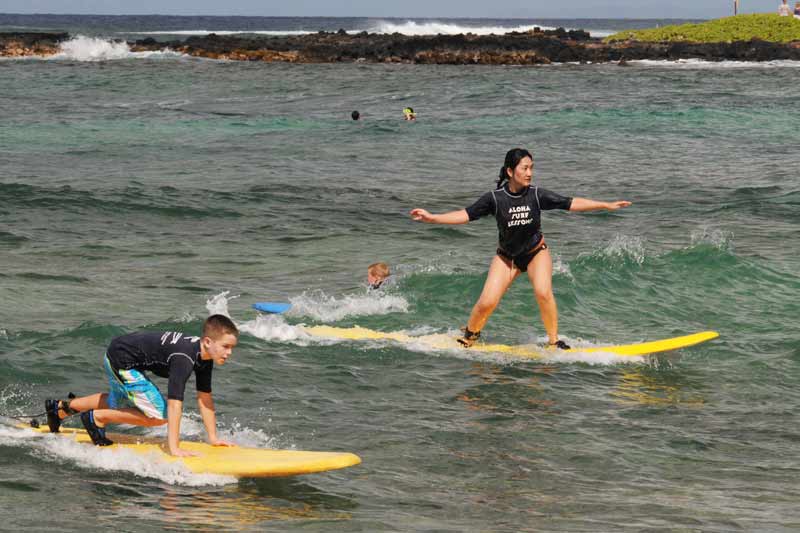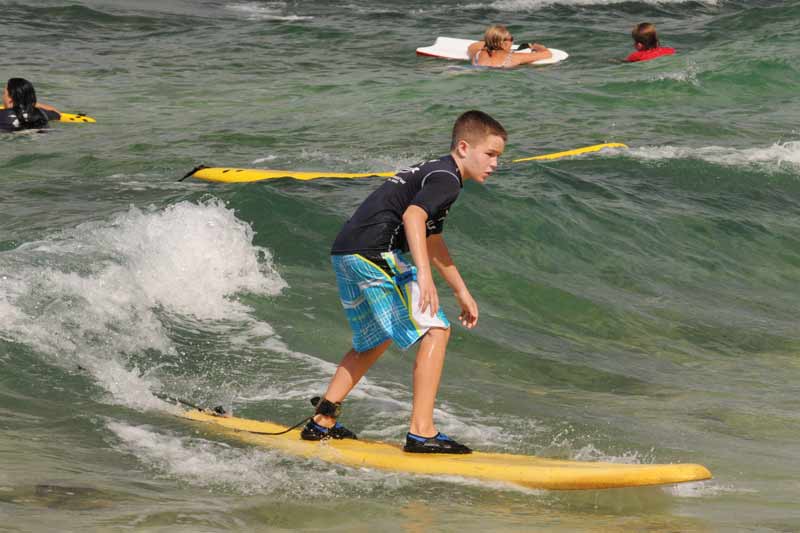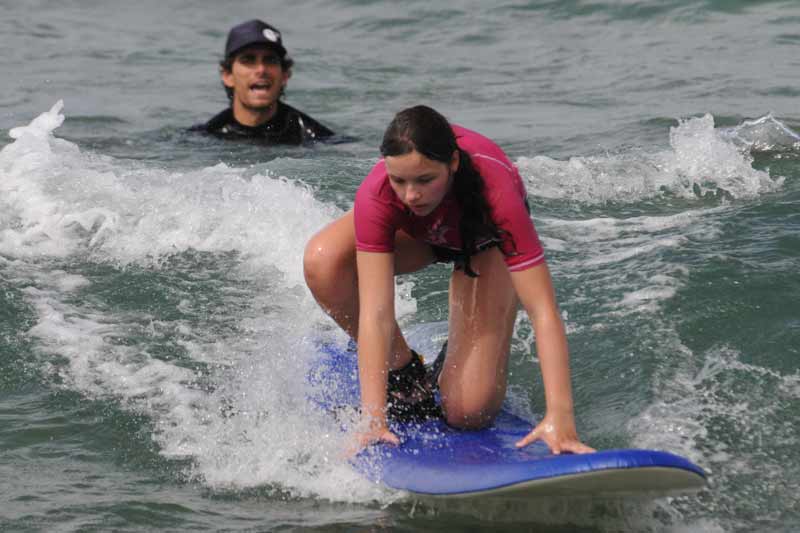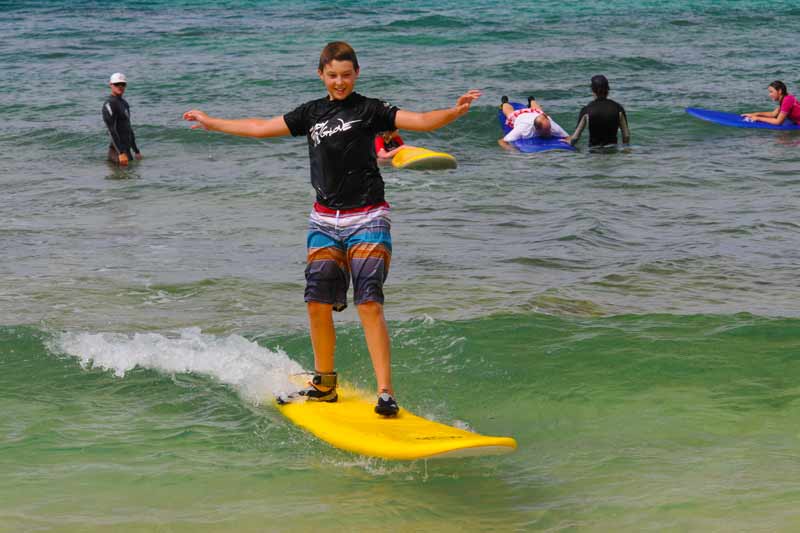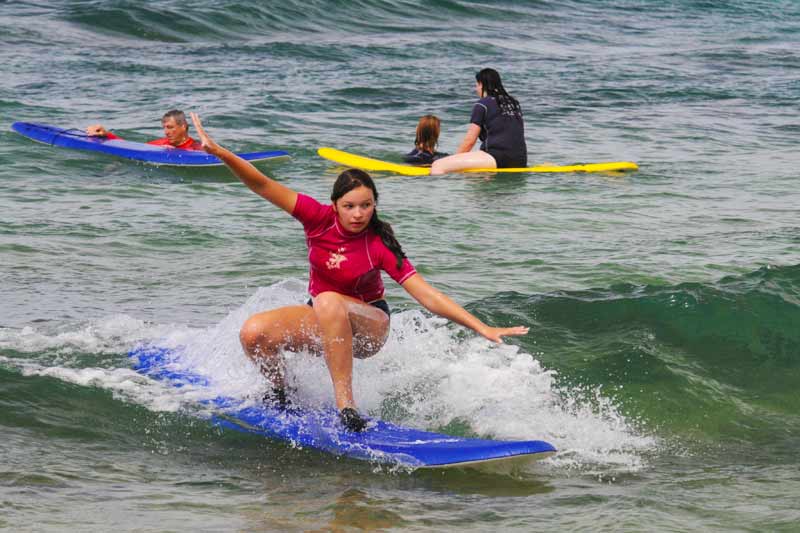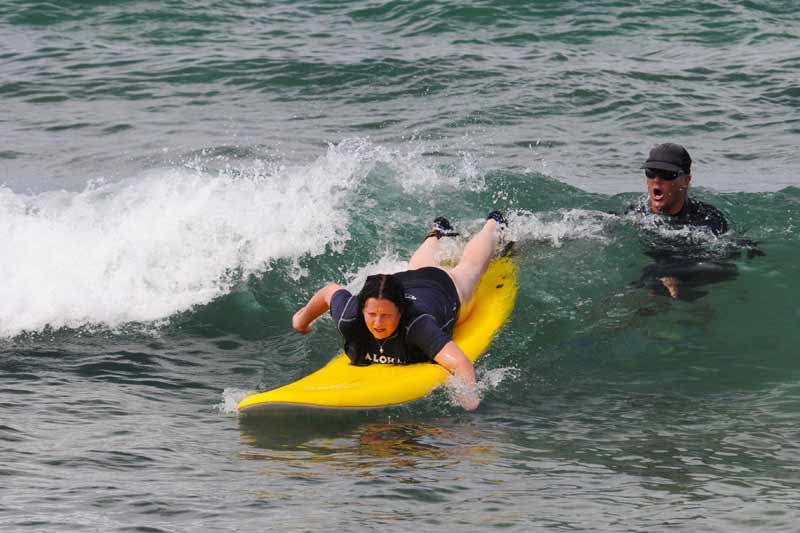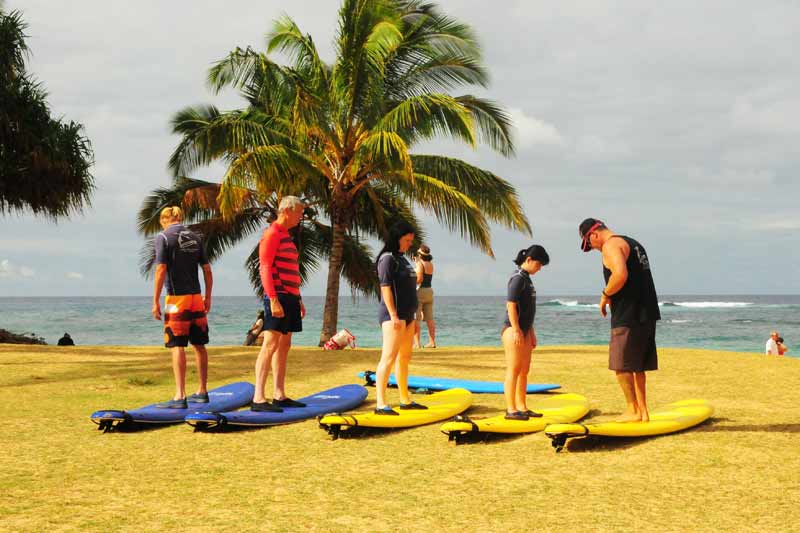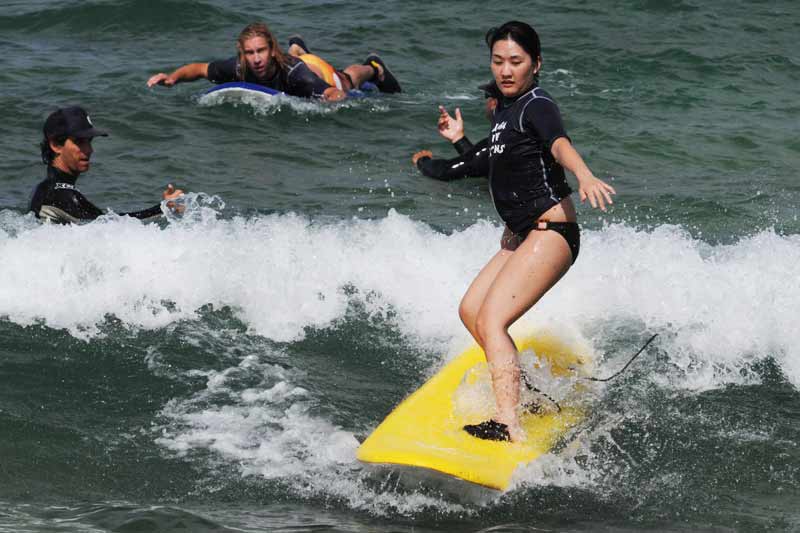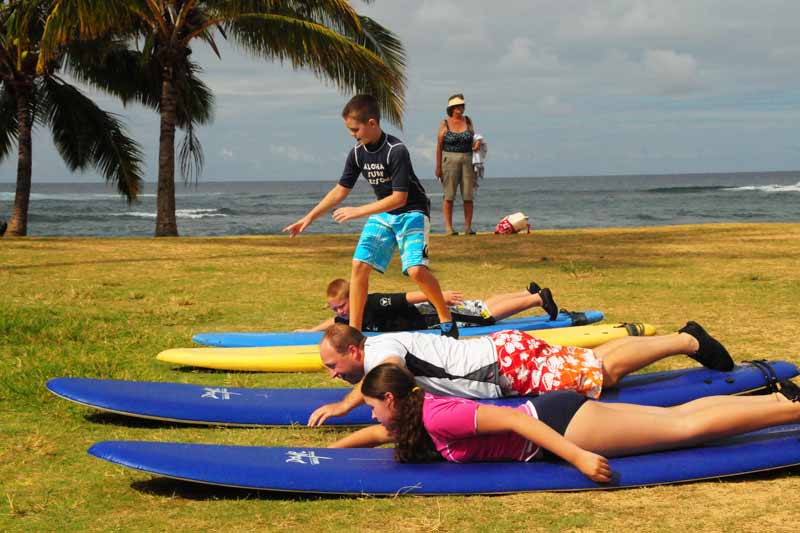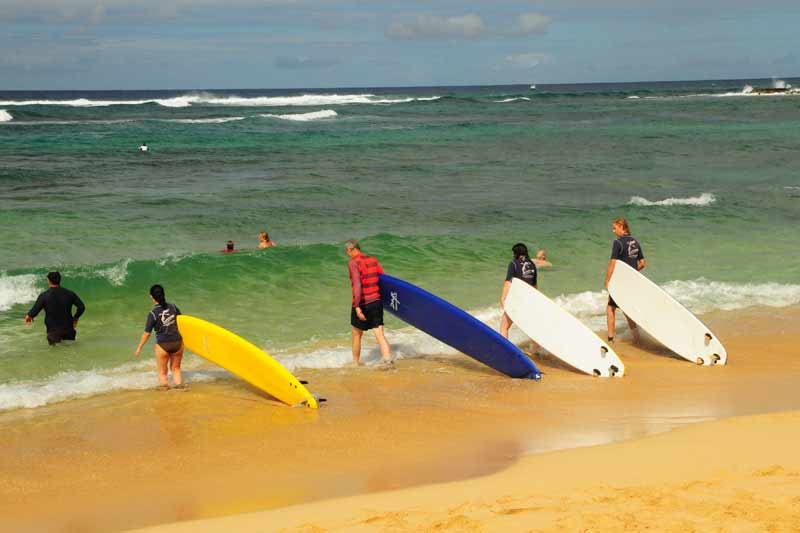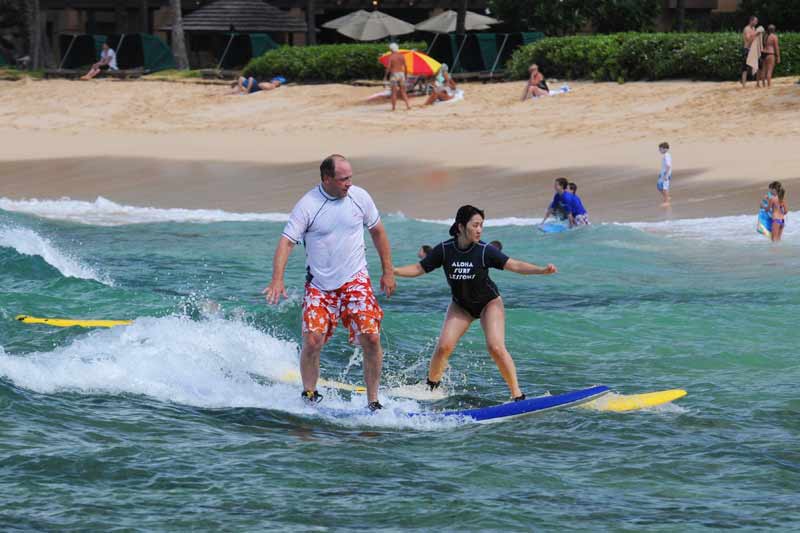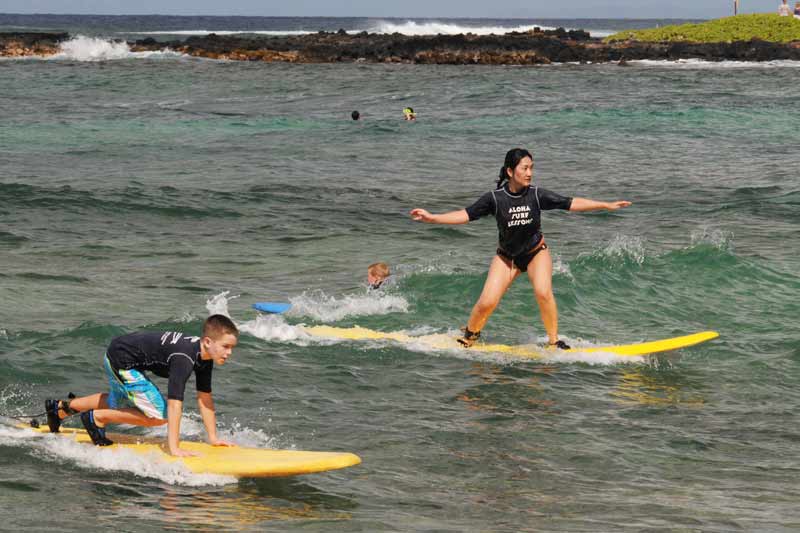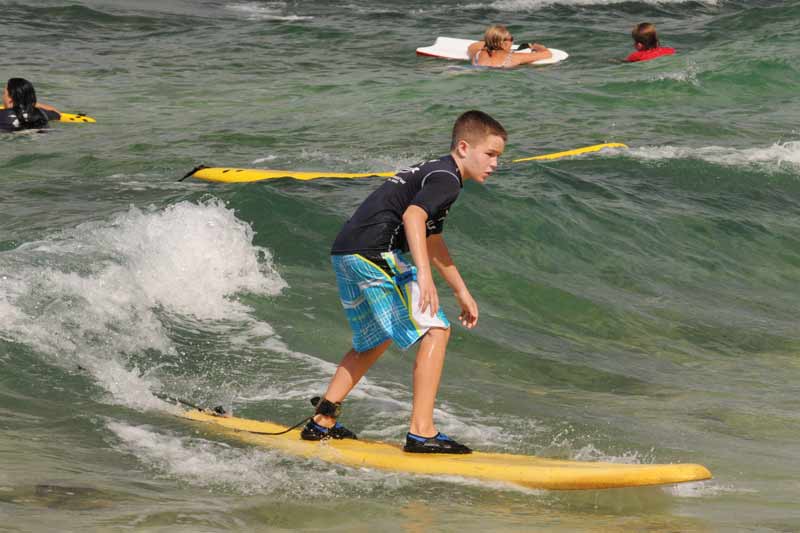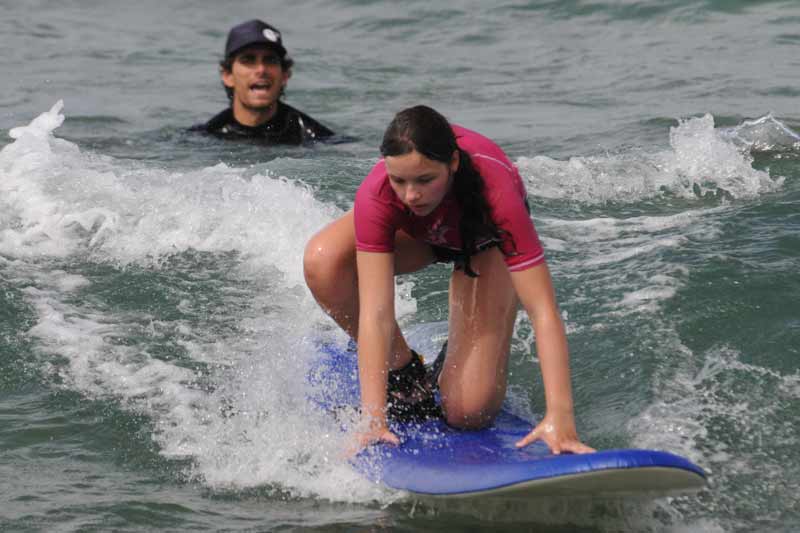 ---
Highlights
Surf Lessons with Experienced Instructors
Learn Technique on the Beach
One Hour of In Water Instruction
Group, Semi-Private, and Private Lessons Available
---
Description
Learn to surf at Poipu Beach with instruction from the professionals of Aloha Surf Lessons. After meeting your instructor, the first part of the lesson happens on dry land ... you will learn how to position yourself on the board, how to stand up, and the correct posture to adopt while riding the wave. Then it's just a few steps out to the beach where you'll paddle out and start your in-water lesson.
The beach at Poipu is a great place to learn with a nice sandy bottom and consistent surf break suitable for beginners. Instructors help you into position to wait for a wave, and give you a little push to assist you in take-off. As you stand up they'll give further instructions regarding and insights into improving between each wave. It's fun to watch students learn ... from the first awkward attempt at the beginning of the lesson to standing up with confidence by the end of the lesson.
Three types of lessons are offered. A Group Lesson has up to 8 students and is the most affordably-priced option. A Semi-Private Lesson is for parties of 2 or 3. Private Lessons are offered for those who want one-on-one instruction.
---
Cost
Group Surf Lessons Rate (ASL1)
$75.00 per Student (plus 4.712% Hawaii sales tax)
---
Semi-Private Surf Lessons Rate (ASL2)
$300.00 per Lesson for 2-4 Guests (plus 4.712% Hawaii sales tax)
---
Private Surf Lessons Rate (ASL3)
$300.00 per Student (plus 4.712% Hawaii sales tax)
---
Location
Check In: Kiahuna Beach next door to the Sheraton Kauai Resort
GPS Address: 2401 Hoonani Rd, Koloa, HI 96756, USA Click to view map
---
Details
Schedule: Daily at 9am, 11am, and 1pm. The in-water instructional period lasts about an hour, and then students have another hour to practice what they've learned.
Reservations: Advanced reservations are necessary! A credit card is required to confirm your lesson, but our agency does not charge your credit card until a few days before the beinning of your vacation. For those planning ahead, this event is "Reserve NOW and Pay LATER."
Gear included: Surfboard, water shoes, rash guard
Restrictions: Minimum age for their lessons is 8, and everyone is able to swim and feel comfortable in the water.
What to Bring and Wear: Swimwear of course! Reef-safe sunscreen.
Minimum Notice for Cancellations / Changes: 48 hours before the start of the event.
---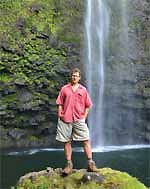 Kevin's Activity Tips:
Learning to surf is surprisingly easy, but you can't just grab a board and head out on your own and expect successful results. One basic lesson to summarize board balance, paddling, and standing technique is essential. These guys guarantee that you will stand up during your first lesson! And Poipu Beach is a great place to learn! There is a nice sandy ocean bottom, and this area gets waves throughout most of the year. You don't need (or want) GIANT waves to learn to surf. Small waves are great for learning and this area seldom has days that are just completely flat and no good for lessons at all.
If you're looking for a calmer experience than surfing, and you don't want to rely on waves, check out Stand Up Paddleboarding lessons that we offer in Hanalei!