Na Pali Kayak Tour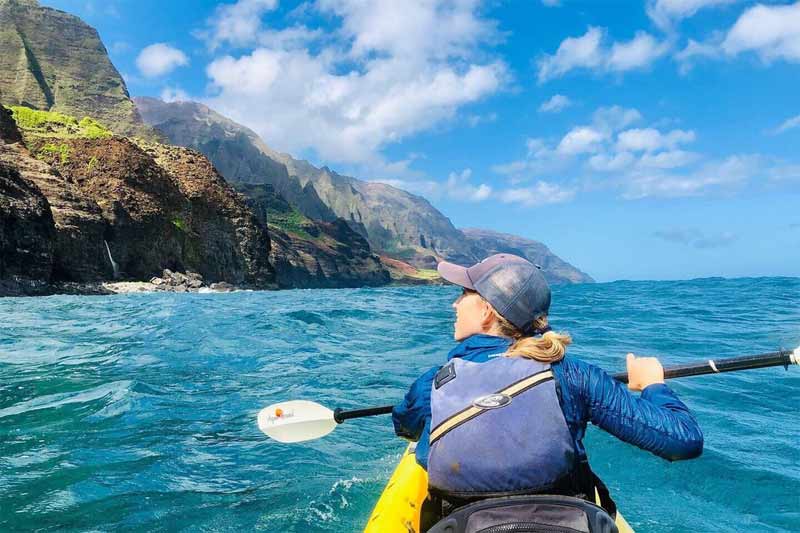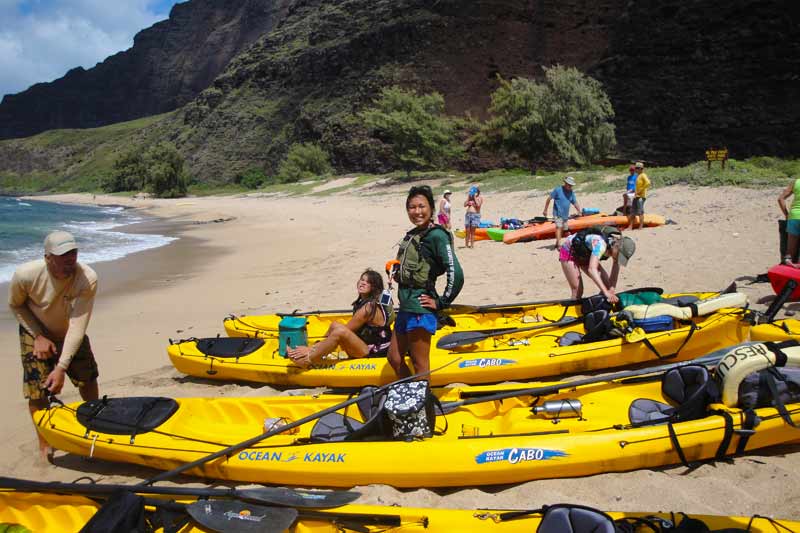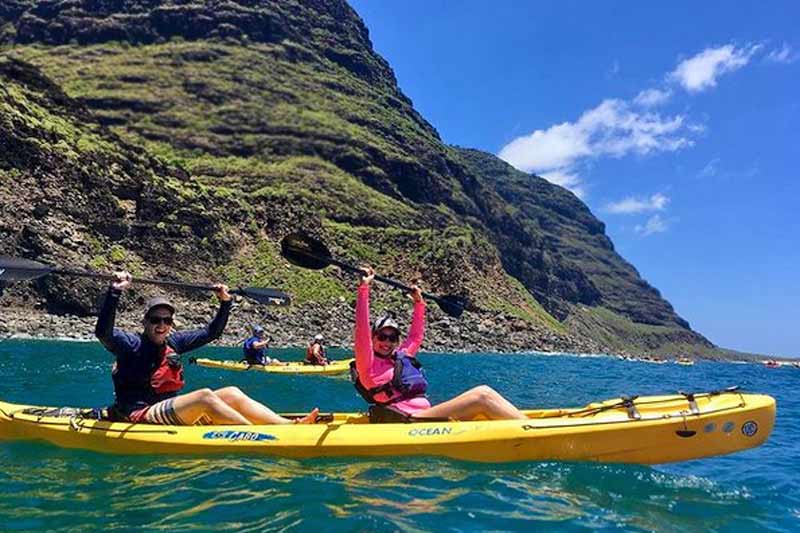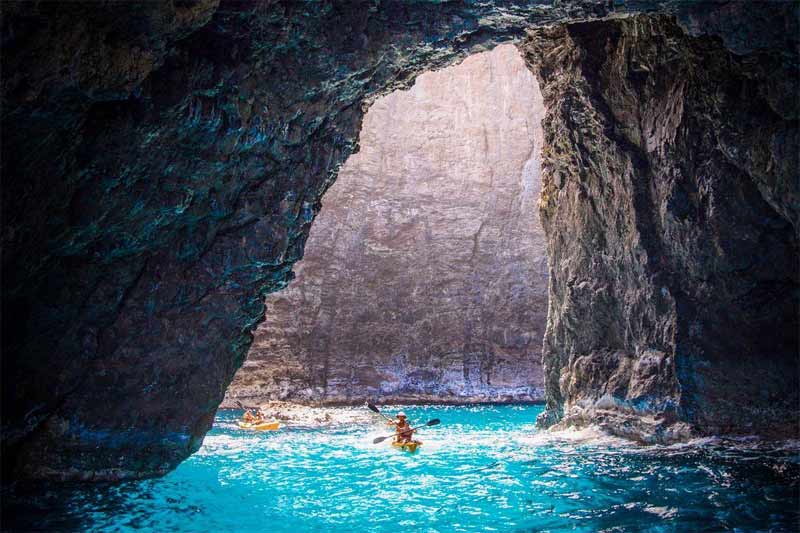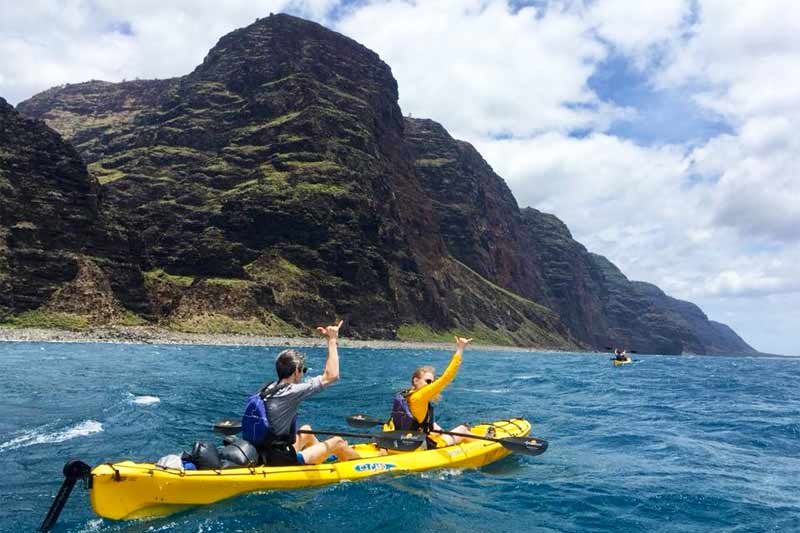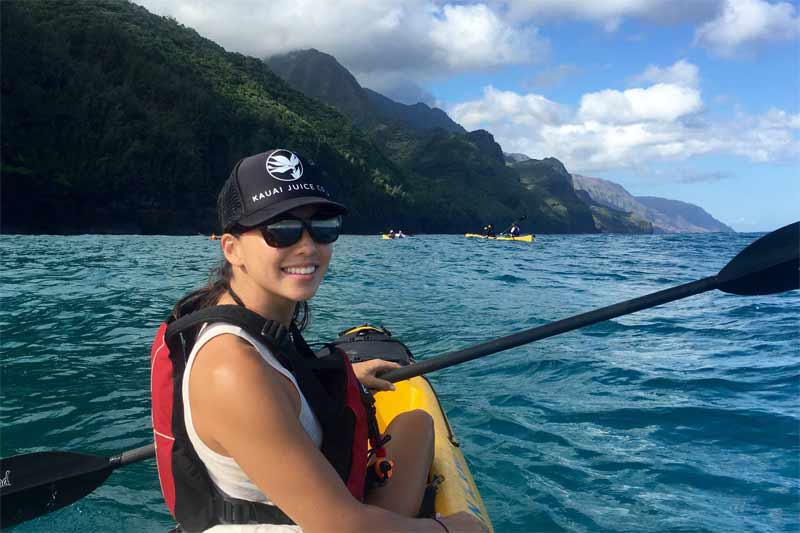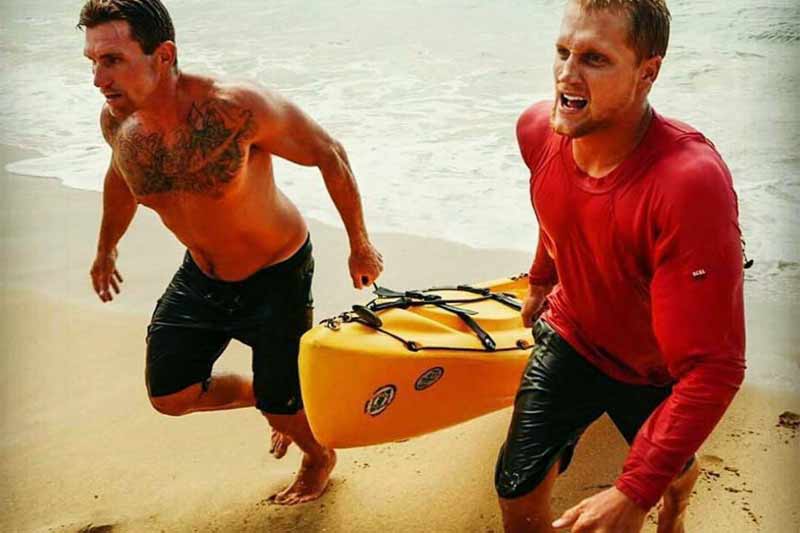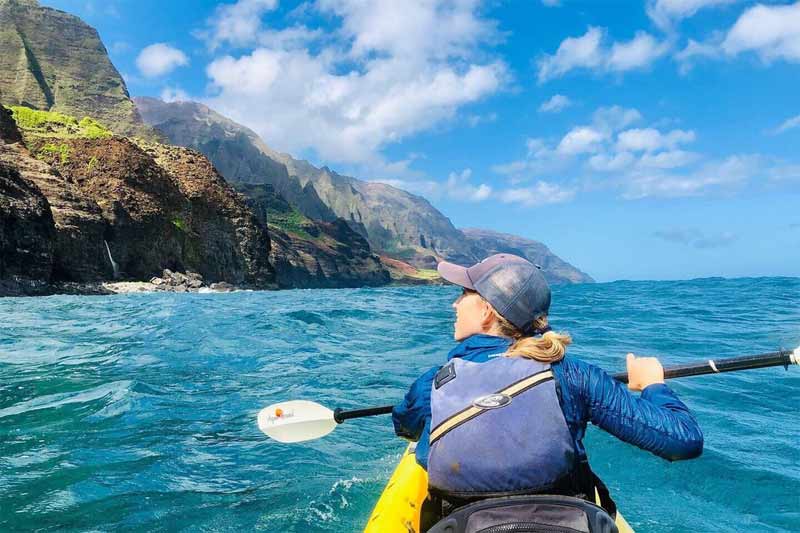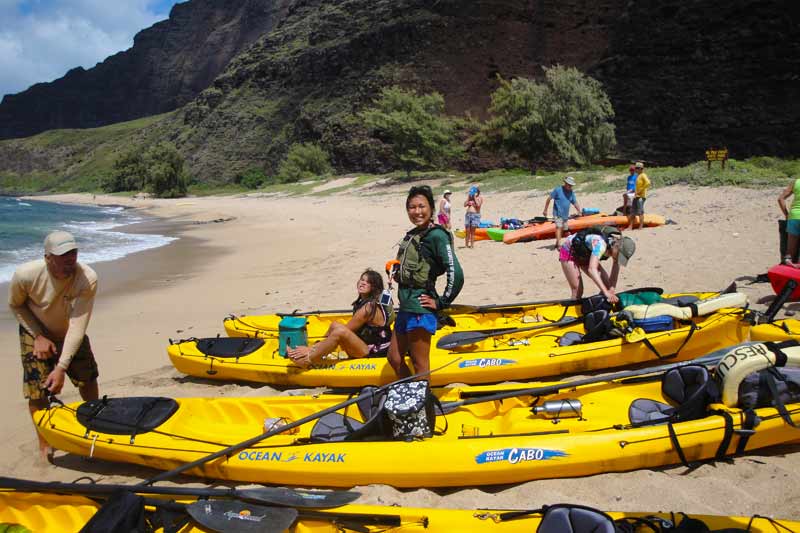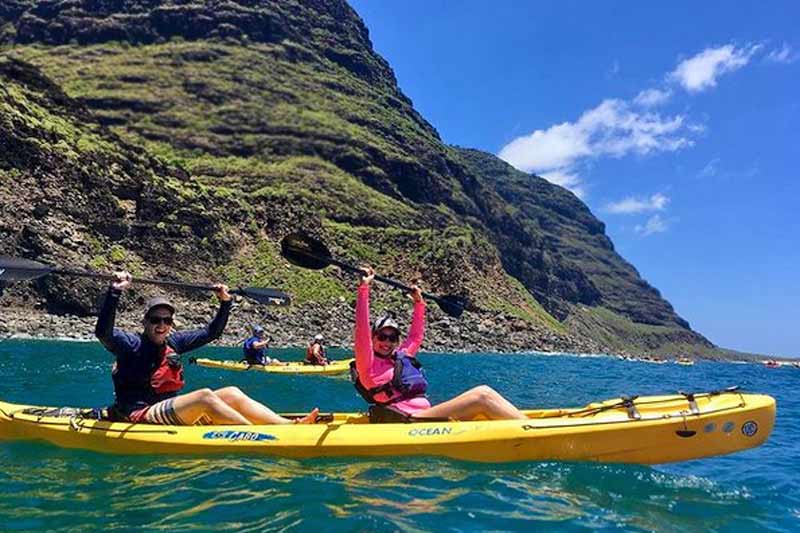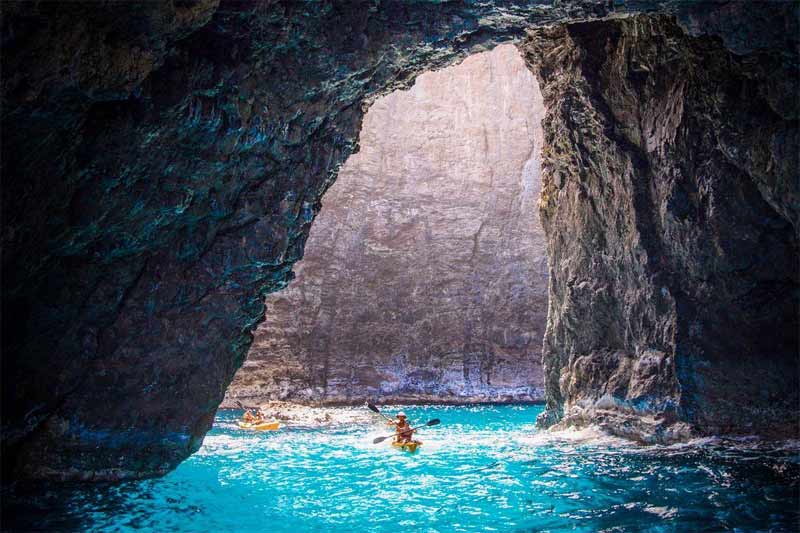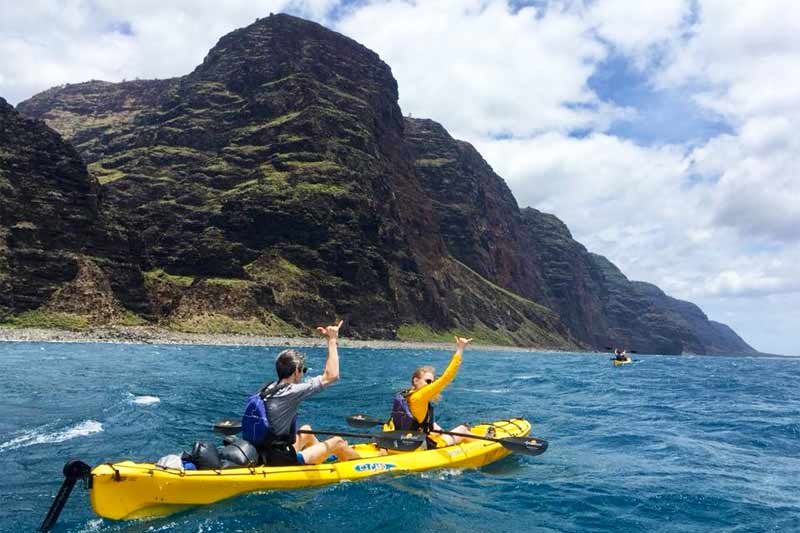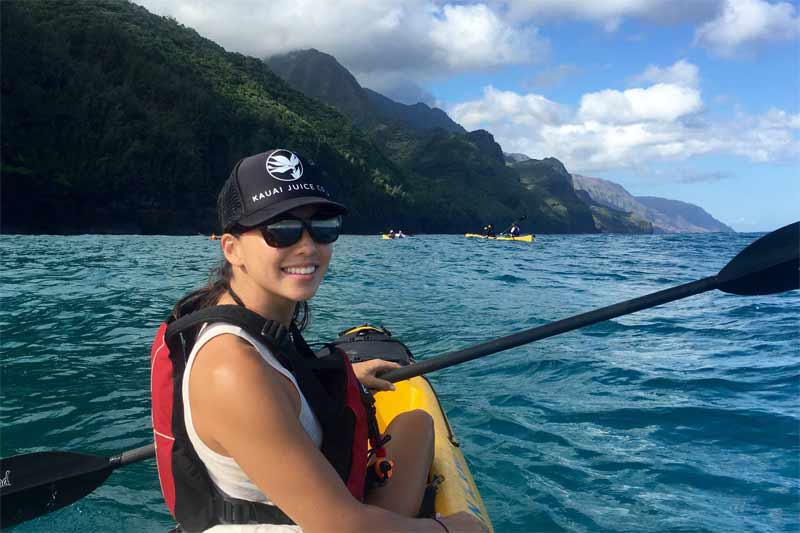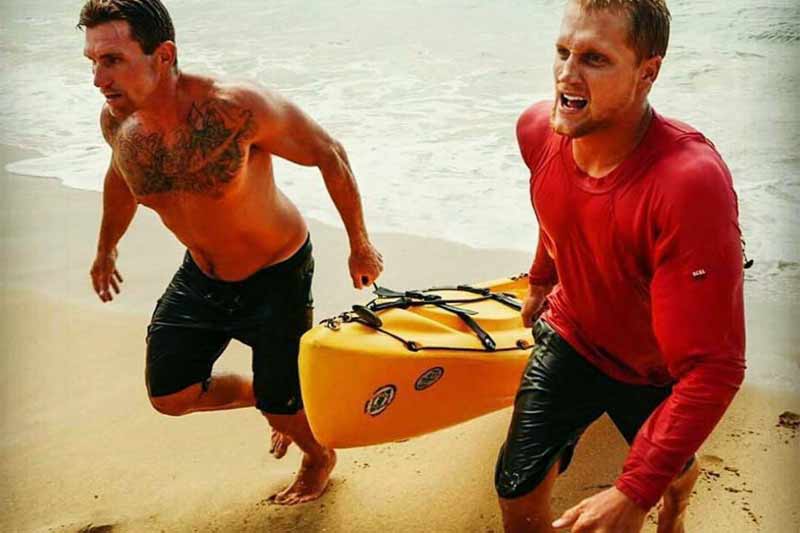 ---
At this time we are currently not offering this tour.
---
Highlights
17 Mile Ocean Expedition
Explore Sea Caves and Paddle Under Waterfalls
Beach Landing and Picnic at Milolii
Shuttle Return at the End of the Day
---
Description
Kayaking the Na Pali Coast has been called the "Mount Everest" of ocean kayaking. This is truly an awesome adventure, but this is a very demanding trip and it is not for everyone. Na Pali is a summer kayaking destination. From October through April the winter surf on the north shore makes this trip impossible. The Na Pali coast is truly astounding, and there is no more intimate way to experience it than by kayak. This is a long day though, and this tour is not right for everyone. Please read this entire page carefully before making any reservations!
This 17 mile paddle that begins in Hanalei and ends at Polihale Beach is a truly astounding adventure that has been featured on the cover of National Geographic Adventure Magazine. Kayak Kauai is the company featured in that article and the most experienced company in outfitting this tour. Marvel at sea caves, plunging waterfalls, hanging valleys, and secluded beaches.
This will be a long and impressive day of warm coastal paddling and caving. Begin your journey in two-person sit-on-top kayaks with self-bailing scuppers and comfortable backrests. Your kayak is equipped with a rudder, which improves steering and greatly improves forward paddling efficiency. This is a one-way paddle that is done downwind (when the consistent trade winds are blowing in the normal direction).
You will paddle beyond the verdant valley of Kalalau, past the famous arch of Honopu, and into the azure blue waters of a volcanic sea cave. Along the way it is common to encounter dolphins, sea turtles, and on special occasions you'll catch a glimpse of the elusive Hawaiian monk seal. Imagine kayaking THROUGH a waterfall to get into a sea cave, or paddling into a cave and discovering that the roof is now gone and a giant skylight appears overhead!
A little over halfway through the day you'll spend a few hours at the quiet beach of Mololii where you'll have lunch and rest up for the second part of the journey. At Milolii you can swim, beach comb and visit an ancient Hawaiian fishing shrine.
Polihale Beach Park is the final destination, where the cliffs meet the sand dunes. A van awaits your arrival, and after a refreshing shower you'll be transported back to the Kayak Kauai shop with an arrival around 7:30pm.
Tour includes:
Guide(s) State certified and trained in water safety.
Personal Flotation Devices (PFD's) i.e. life preservers.
Sit on top, two person kayaks with foot pedal and rudders
Backrests
Water resistant bags
Sandwiches (turkey, roast beef, ham, salami, or vegetarian)
Refreshments, tropical juices and bottled water
Lightweight carbon fiber touring paddles
---
Cost
Na Pali Kayak Tour Rate (KK3)
$280.00 per Paddler (Hawaii sales tax included)
---
Location
Check In: The Kayak Kauai shop in the Wailua Marina ... across the parking lot from the entrance to Smiths Tropical Paradise and Luau.
GPS Address: 3-5971 Kuhio Highway, Building 3, Kapaa, HI 96746 Click to view map
---
Details
Schedule: Late April through early October. Currently operated Sundays and Wednesdays at 6:00am.
Gear Provided: Double sit-on-top kayak, paddle, life jacket, water resistant bags, walking sticks.
Tour length: This is a long 12+ hour day including transportation. Actual paddling is about 6-7 hours.
Restrictions: This is a strenuous journey. Participants should be comfortable in the water, in good physical condition and not prone to sea-sickness. The minimum age for this tour is 16; exceptions may be made for younger teens who have extensive kayaking experience. Call us toll-free at 1.877.678.7333 to discuss your situation if you have a younger paddler that you feel is able to handle this tour. Please do not show up with an unapproved, underage paddler. Doing so may jeopardize your participation in the tour with no refund of the tour price!!!
What to Bring and Wear: Bring water (2 quarts per person), munchies (candy, trail mix, etc. to tide you over until lunch), windbreaker, waterproofed camera, a change of clothing and a towel. Wear a bathing suit and loose-fitting long pants or a sarong to protect your legs from the sun, light long sleeved shirt, hat (with chin strap), sunglasses with strap (a good pair of polarizing glasses will make the ocean more beautiful), footwear (aqua shoe or sport sandal) and sunscreen.
Reservations: This tour is very popular and is limited to 12 paddlers per day so we recommend reservations at least a month in advance. Payment for this tour is required at the time the reservation is confirmed. Kayak Kauai will charge your credit card when you order this tour.(VISA and MasterCard only).
Minimum Notice for Cancellation / Changes: There are more stringent cancellation policies apply for this tour. Cancellations must be made at least one week prior to your tour date or full charges will apply.
---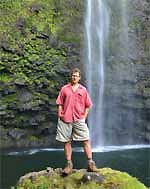 Kevin's Activity Tips:
Now that we've talked you into the tour, let's spend a few minutes trying to talk you out of it! For those who are capable of handling this strenuous trip it is a rewarding experience that you will remember for the rest of your life. For those who are not capable of handling this trip, if you attempt to do it and you aren't up to the demands, it will be a day that you will try to forget for the rest of your life. It is our job to aptly prepare you and help you decide if this trip is for you.
Each kayak holds two paddlers and each paddler is a motor. If one paddler can't contribute due to fatigue or sea sickness, that kayak will be functioning without one motor. Weaker paddlers typically go in the front, and the stronger one goes in the rear ... not everyone needs to be a weight lifter. This tour is not practical for you if anyone in your party will be nothing more than "dead weight" for the majority of the trip. While you don't have to paddle ALL the time, you will need to paddle for approximately 6 hours off and on. Small breaks are frequently taken along the way at scenic spots. Kayaks are a very efficient watercraft and steady strokes go a long way. No one single stroke is strenuous, but the strokes are very repetitive. If you don't have much endurance or if you have any neck or back injuries that are likely to be aggravate so this tour is not for you.
If you've been out on the ocean before and know that you are prone to sea sickness, don't even CONSIDER doing this tour. If you are prone to sea sickness, this tour will make you sea sick. Let that sink in. It is not uncommon for someone to "pull out" of the tour an hour into the trip. And no, you don't get your money back if you fail to complete the tour or don't enjoy it because you got seasick!!! A speedboat is available to pick up anyone who is in serious trouble, but once you are more than 45 minutes into this tour, there is no turning back and you've got to "suck it up" and paddle. You may feel like you are dying and want a rescue boat. Unfortunately, you don't get a rescue boat because you feel like you are dying, you only get one if you REALLY ARE DYING or the crew has determined that serious dehydration is setting in.
The other issue is the surf and ocean conditions that may be encountered - particularly during the beach landings. On a strong trade wind day the paddling will be easier because you've got the wind at your back but there is a price to be paid when you land. Rougher surf and large swells are the result, which increases the chances that your kayak may capsize. This is something your guides will thoroughly address but some people "freak out" if that happens. Your belongings that accompany you are relatively safe in "dry bags" but you shouldn't bring anything with you on the tour that would cause you to be devastated if it got wet.
Guides carry VHF radios, emergency position indicating radio beacons, flares, first aid kits and a sea rescue device. They are professionals who are thoroughly trained in CPR and water rescue.
This tour is not right for everyone! This tour is not right for most people. If it is right for you, choose your partner carefully and sign up here on our website.
The day before your tour, call Kayak Kauai at the number provided in your confirmation email for a weather check between noon and 3pm. Stay well hydrated, avoid alcohol, and go to bed early. Take some sea sickness prevention medicine the night before if you are concerned about that issue. Eat a hearty breakfast on the morning of your tour but avoid greasy foods and don't drink too much coffee or tea.