Hanalei Surf Lessons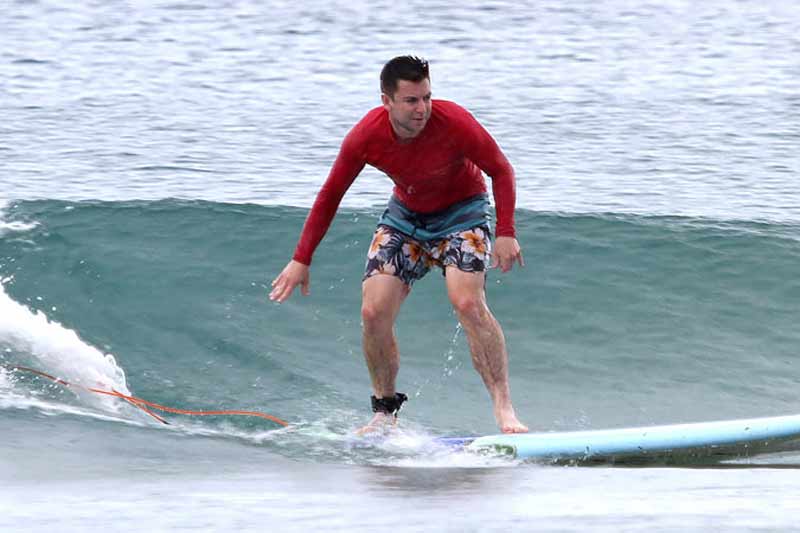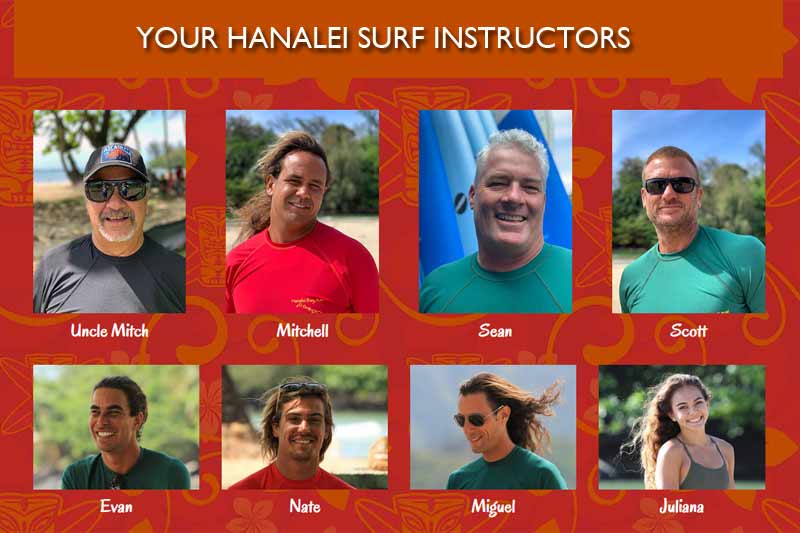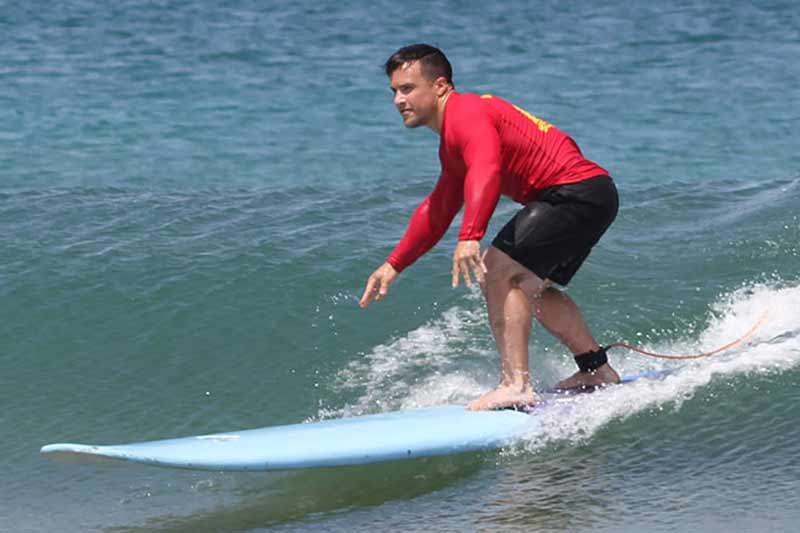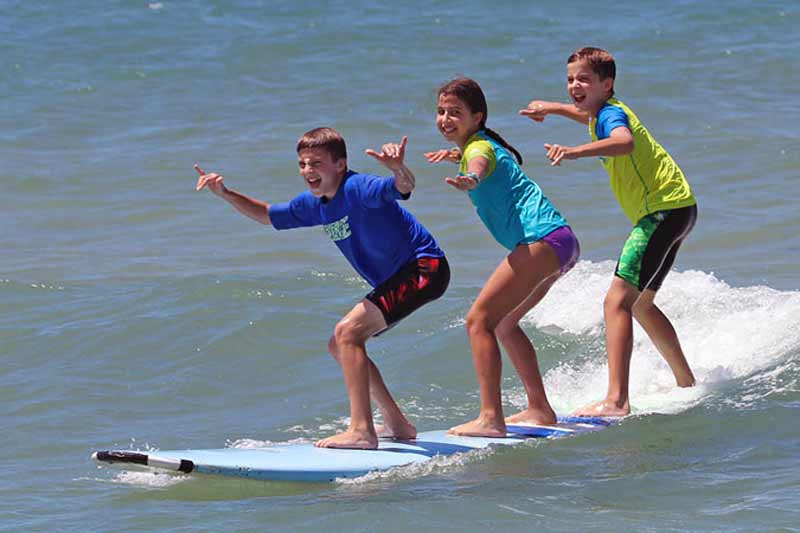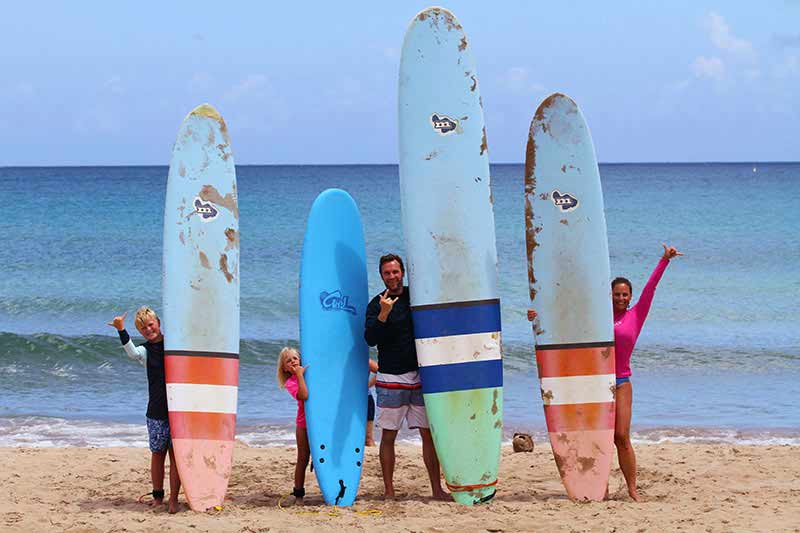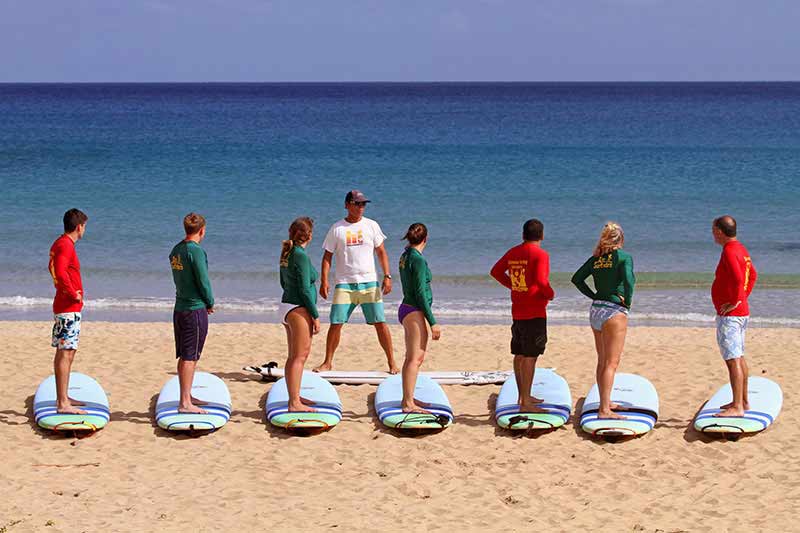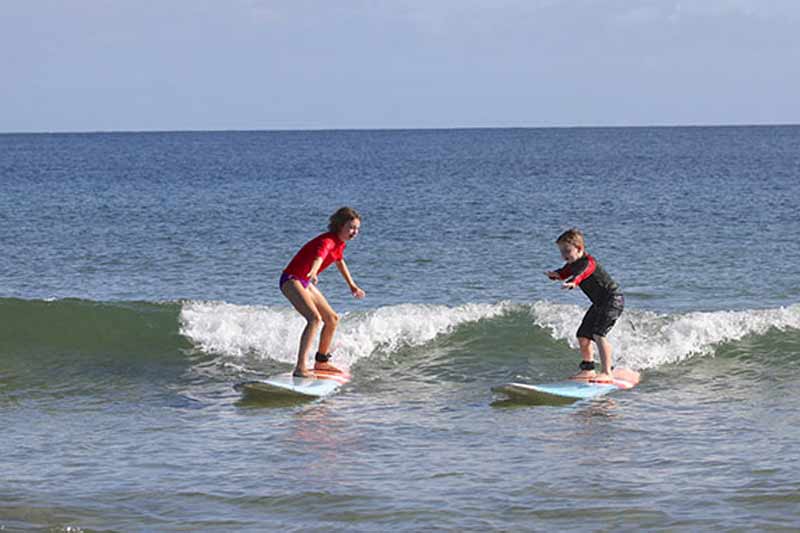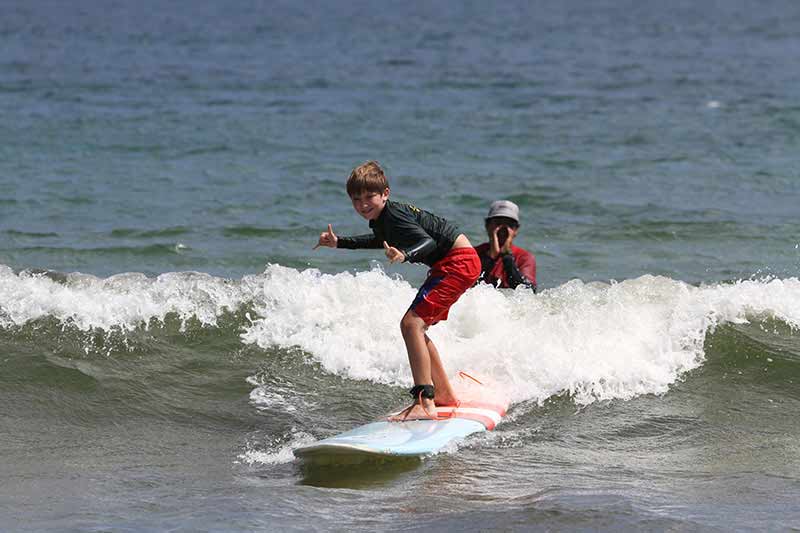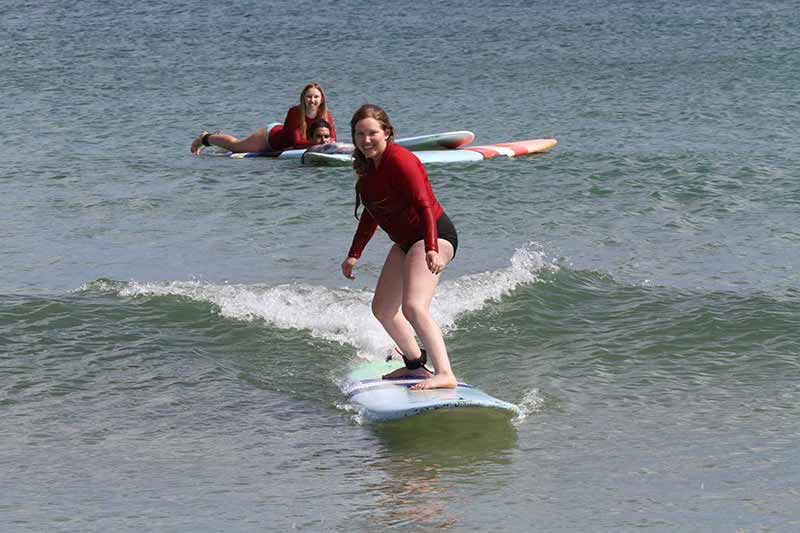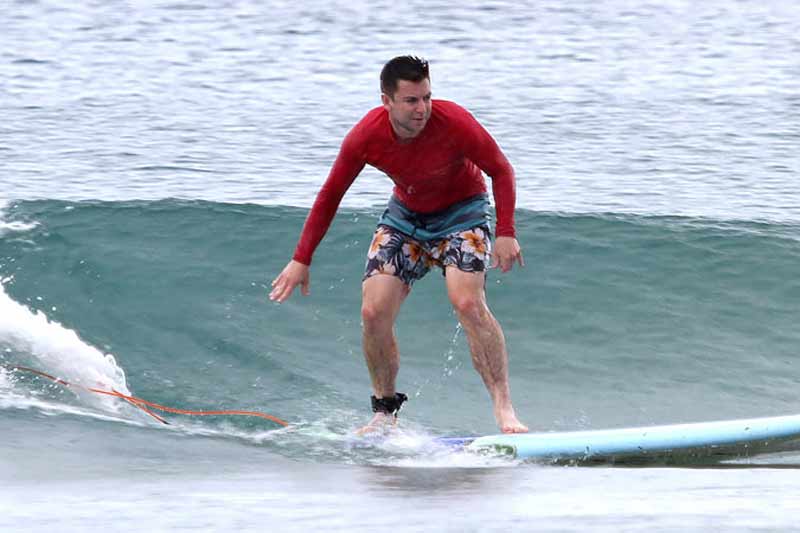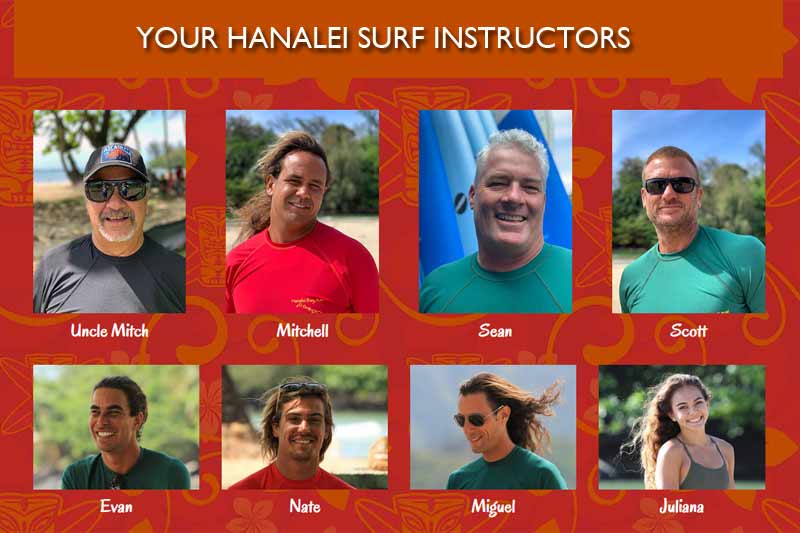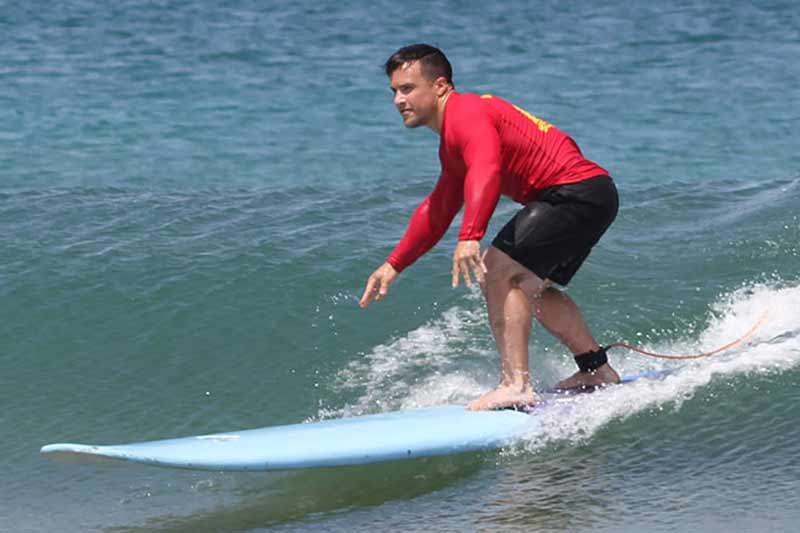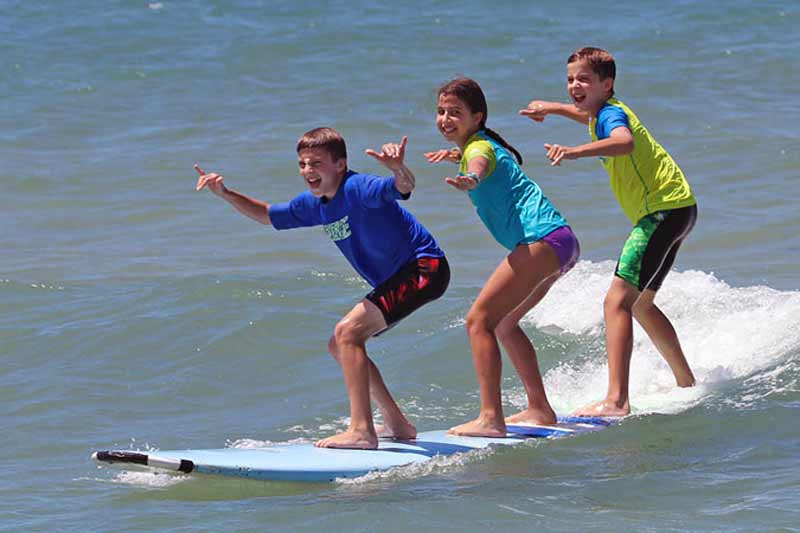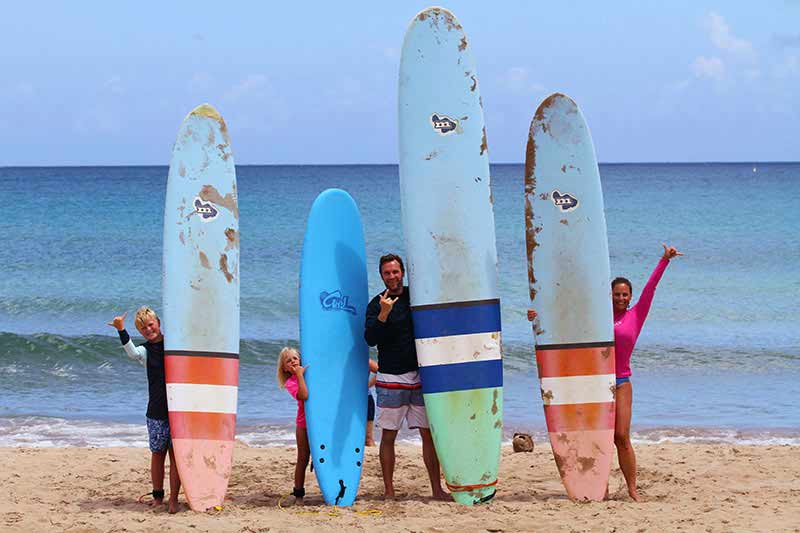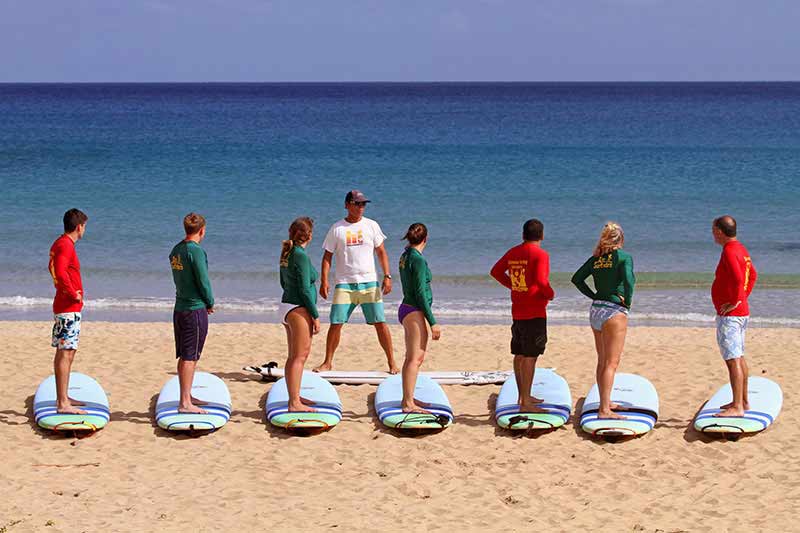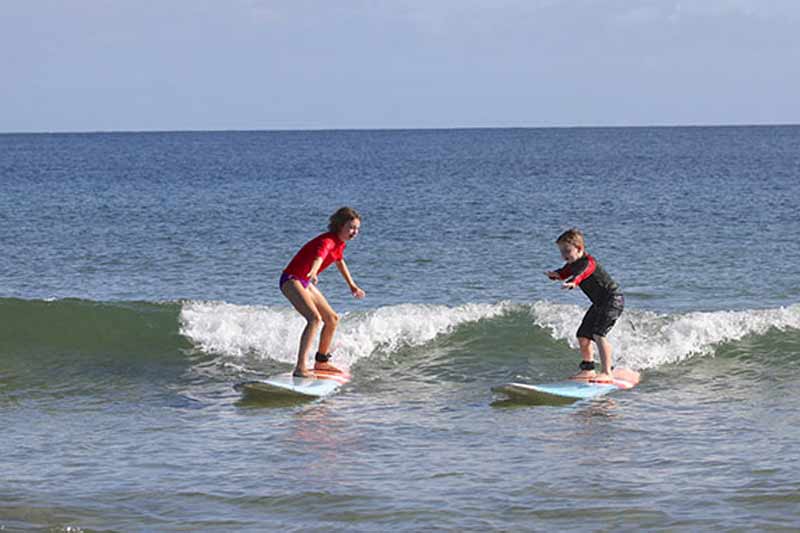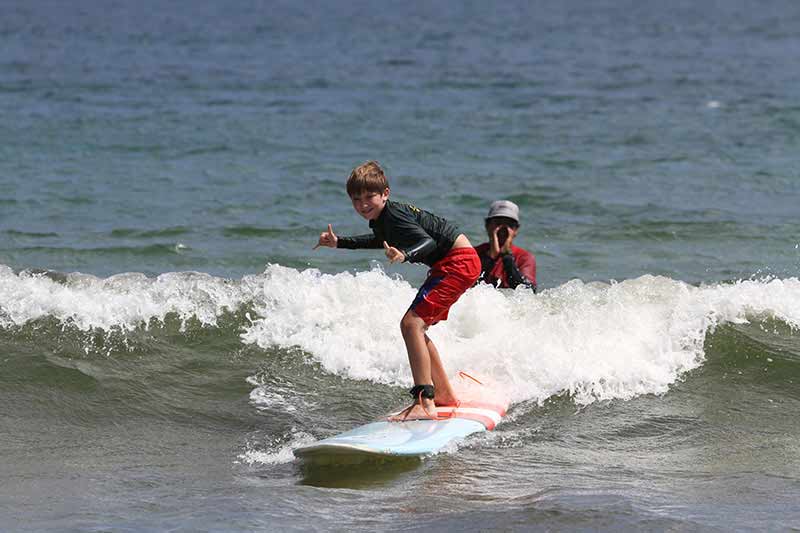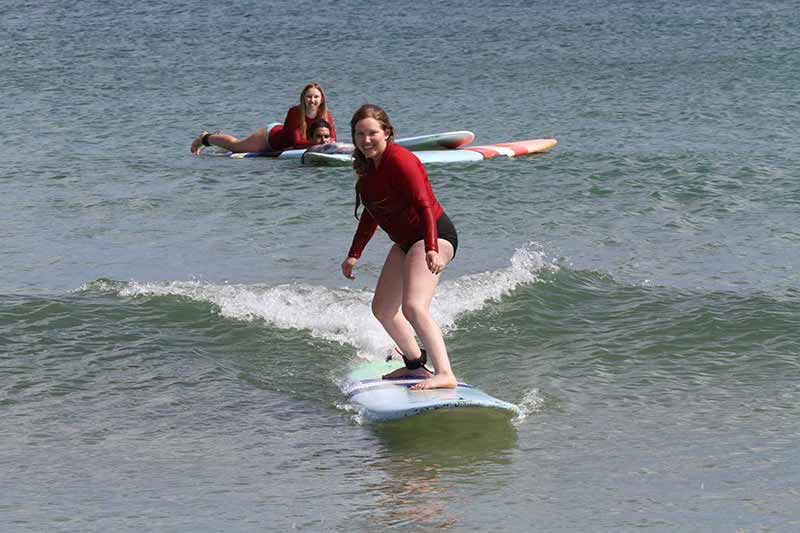 ---
Highlights
Surf Lessons with Experienced Instructors
Learn Technique on the Beach
One Hour of In Water Instruction
Semi-Private and Private Lessons Available
---
Description
Learn to surf at Hanalei Bay with instruction from the professionals of Hawaiian Surfing Adventures. Hanalei surf lessons last for 1.5 hours; the first 30 minutes or so is spent watching the ocean, taking about ocean safety, and teaching proper positioning on the board. Once you learn how to stand up on the board when you are on the beach, you'll take your board out to the ocean to apply your newly learned skills. Instructors will help you catch a wave and give further insight while on the water for the next hour. After a lesson, you may rent a board if you'd like more time out on the water.
Children do great in lessons, but they should be able to swim and feel comfortable in the ocean. It is recommended that children under 12 have a parent accompany them on a lesson. If no parent wants to participate then private lessons are available.
Hawaiian Surfing Adventures has a surf shop in downtown Hanalei where you check in prior to your lesson. After check in guests drive to the beach location where the lesson takes place that day. The exact location will vary depending on the angle of the swells hitting the bay ... often the lessons are done near the Hanalei Pier (which is great for spectators to watch) but sometimes they move to the other side of the bay and occasionally they need to move to a nearby north shore beach.
---
Cost
Hanalei Surf Lessons - Semi Private Rate (KHSA2)
$180.00 per Two-person Group, $250.00 per Three-person Group, $400.00 per Four-person Group (plus 4.712% Hawaii sales tax)
---
Hanalei Surf Lessons - Private Rate (KHSA3)
$150.00 per Adult (13 and over), $150.00 per Child (12 and under) (plus 4.712% Hawaii sales tax)
---
Location
Check In: Hawaiian Surfing Adventures store in "downtown" Hanalei
GPS Address: 5-5134 Kuhio Highway, Hanalei, HI 96714 Click to view map
---
Details
Schedule: Daily with lessons starting hourly from 8am to 1pm. Lessons are about 90 minutes in length with 30 minutes on the beach and an hour in the water.
Reservations: Advanced reservations are necessary! A credit card is required to confirm your lesson, but for those planning ahead, this event is "Reserve NOW and Pay LATER." Our agency charges a 30% deposit on your credit card a few days before the beginning of your vacation, and the balance is charged by the tour operator at checkin.
Note: Groups larger than 4 will need a second instructor and wil pay for two semi-private lessons.
Gear included: Surfboard rash guard
Restrictions: There is no minimum age per se, but all participants need to be able to swim and feel comfortable in the water.
What to Bring and Wear: Swimwear of course! Reef-safe sunscreen.
Minimum Notice for Cancellations / Changes: 48 hours before the start of the event.
---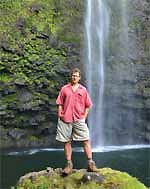 Kevin's Activity Tips:
Learning to surf is surprisingly easy, but you can't just grab a board and head out on your own and expect successful results. One basic lesson to summarize board balance, paddling, and standing technique is essential. Hawaiian Surfing Adventures guarantees that you will get you standing up during your first lesson! And Hanalei Bay is an incredibly scenic place to learn to surf. Some of Hawaii's greatest surfing legends started off here as kids growing up on Kauai's north shore.
If you're looking for a calmer experience than surfing, and you don't want to rely on waves, check out Stand Up Paddleboarding lessons that we offer in Hanalei!