Leila Na Pali Snorkel Sail
Leila Na Pali Snorkel Sail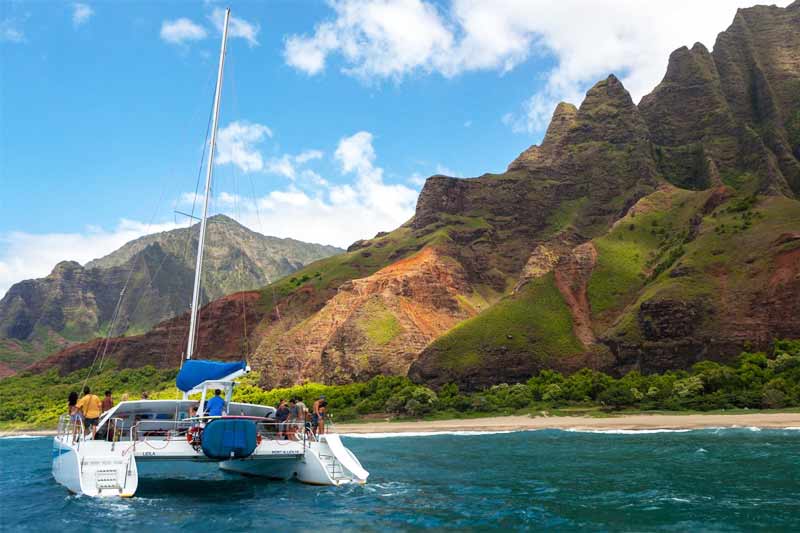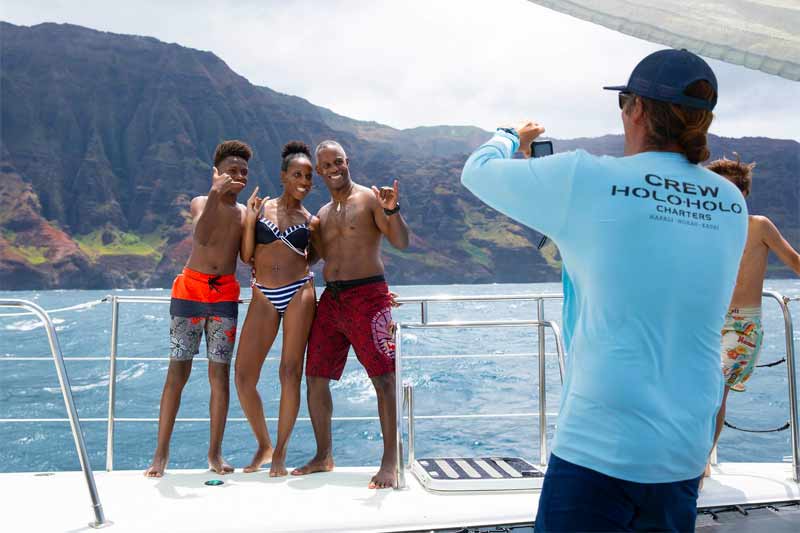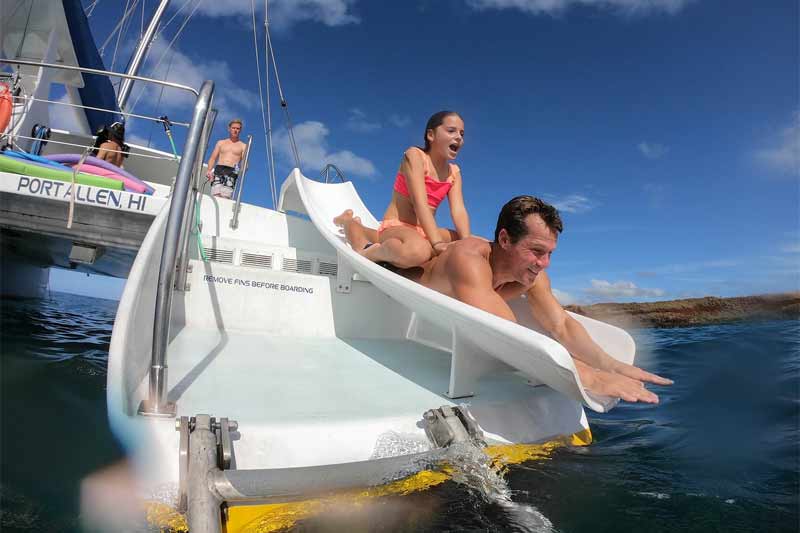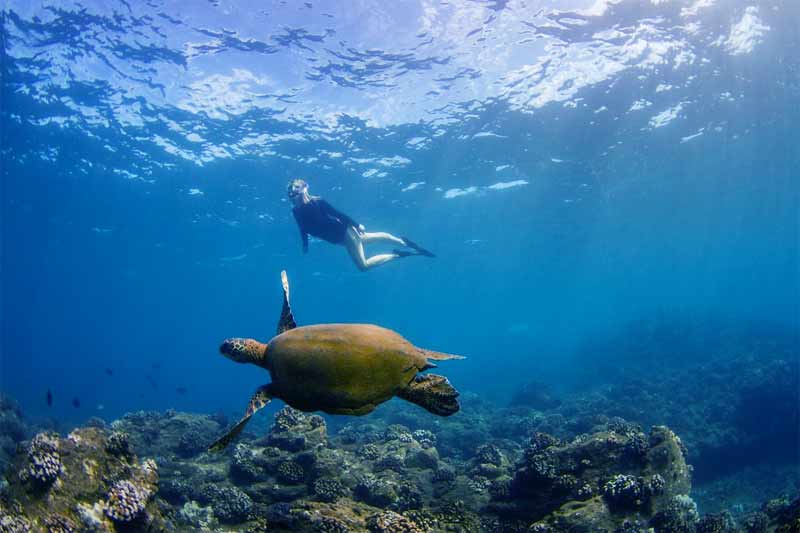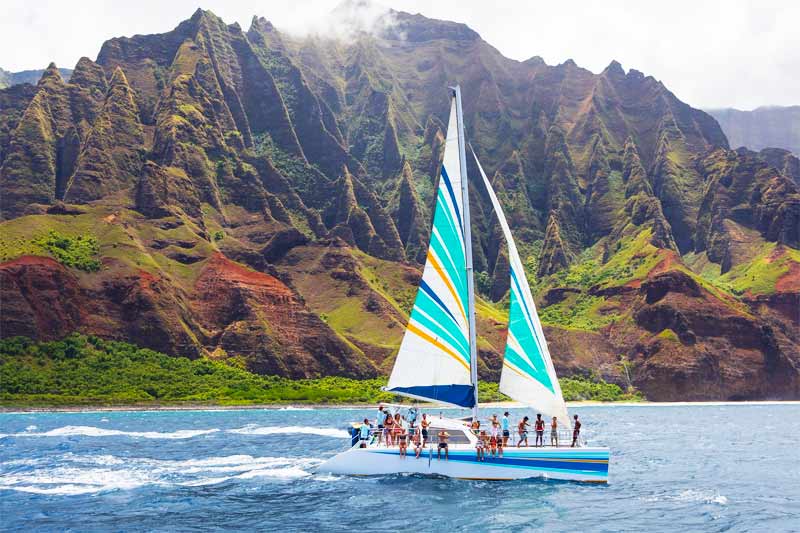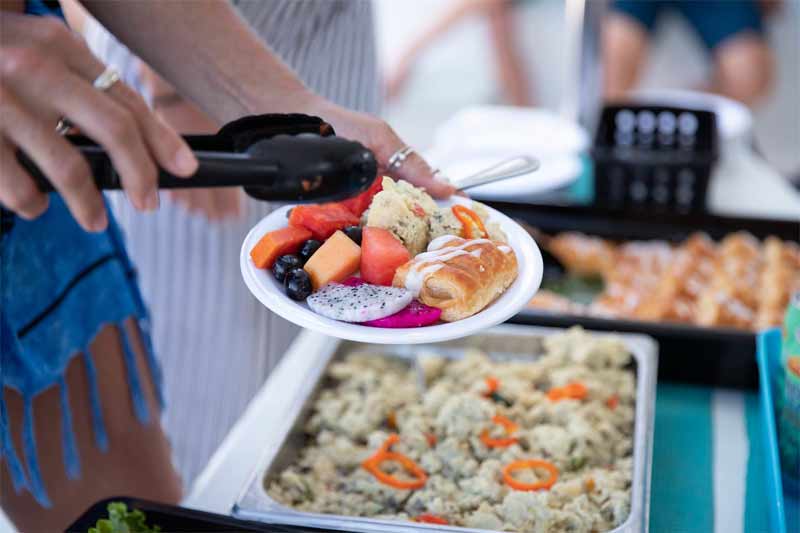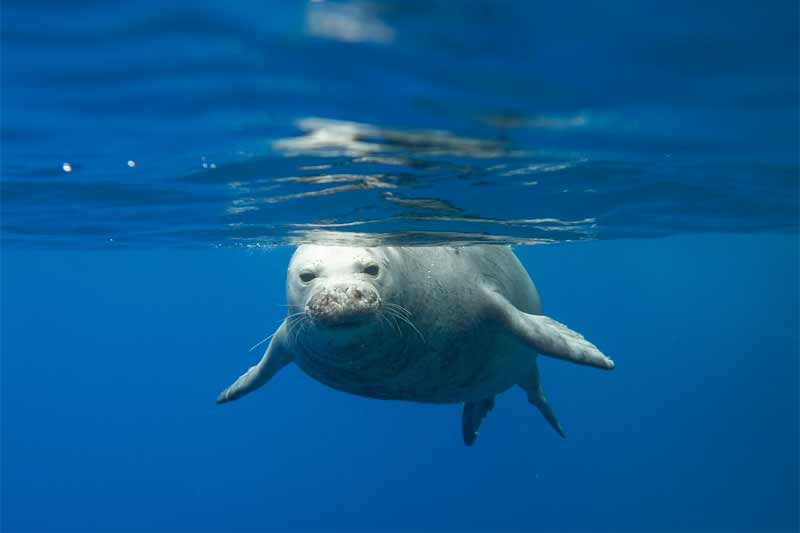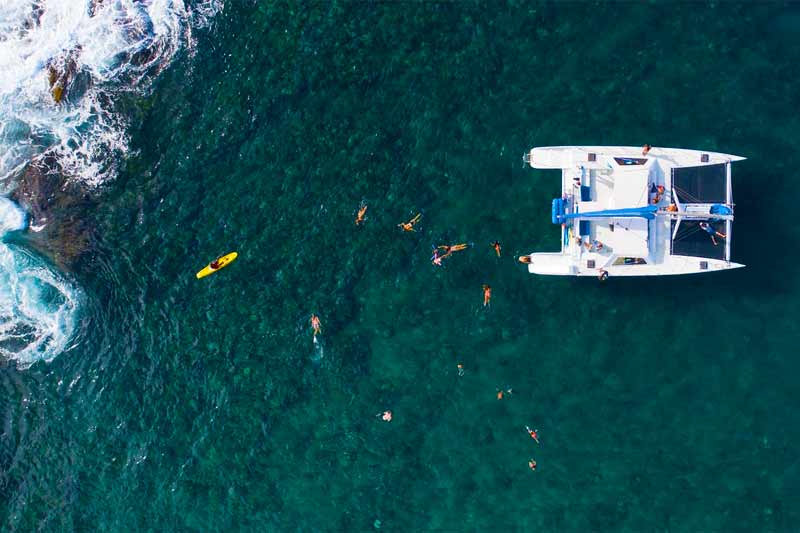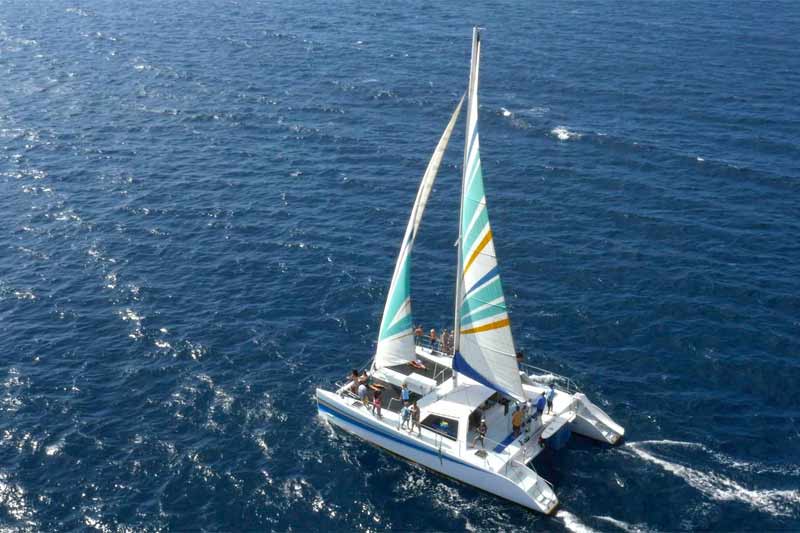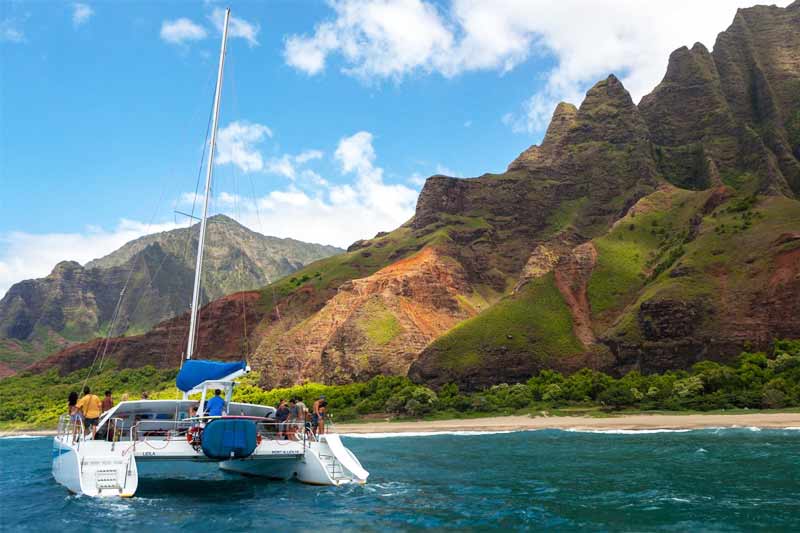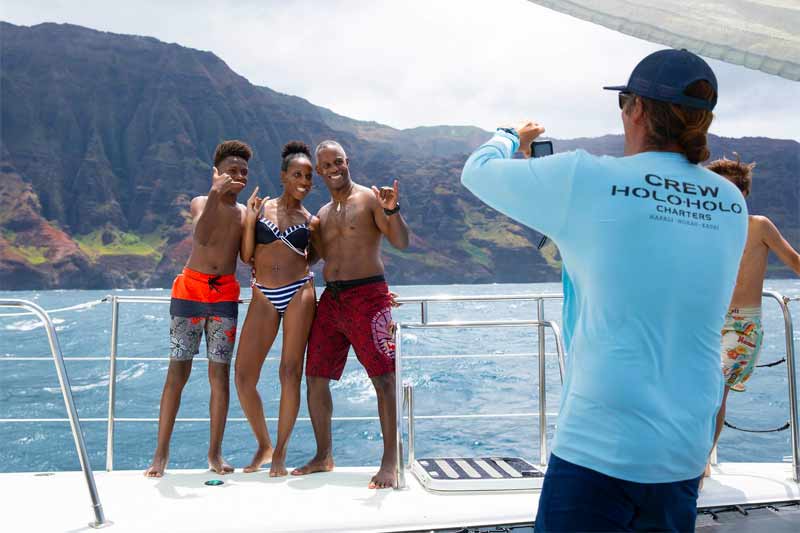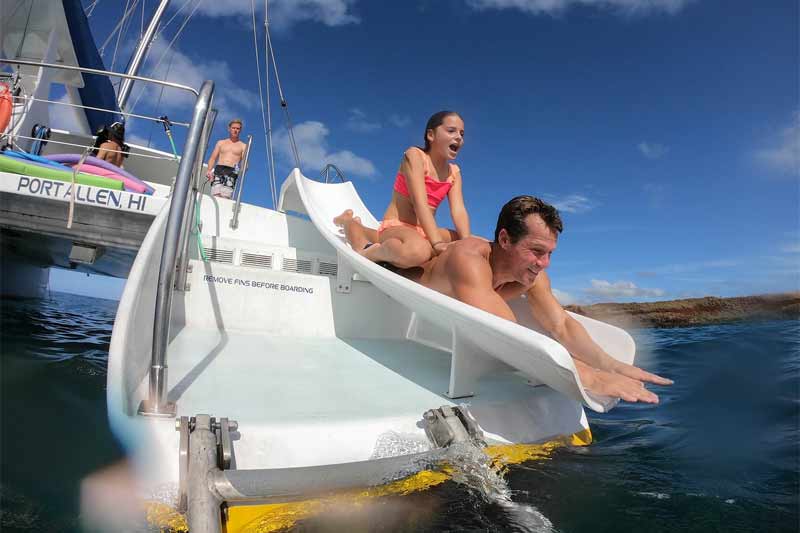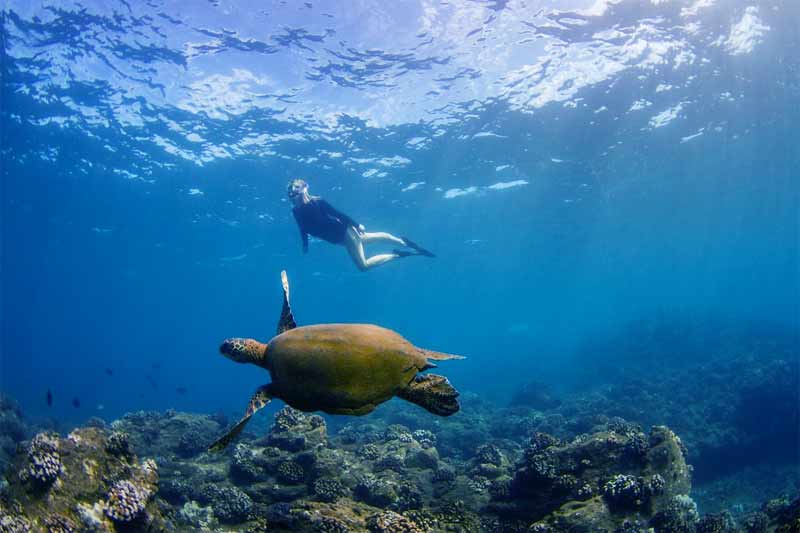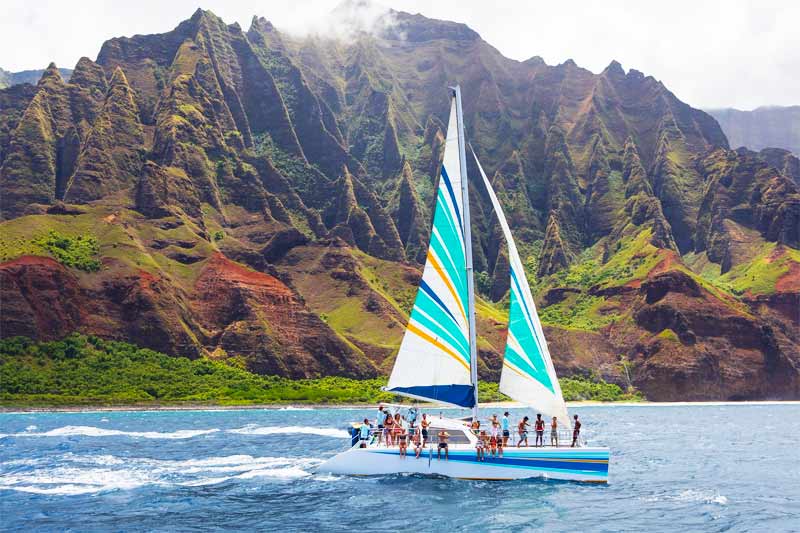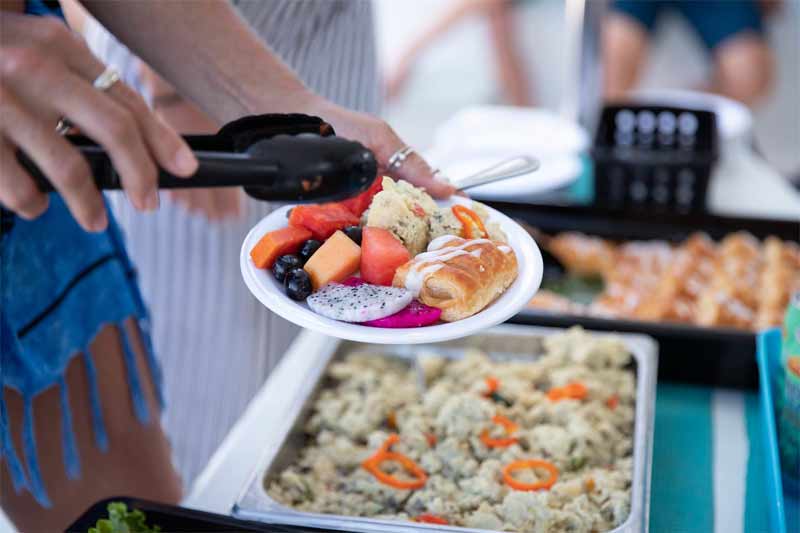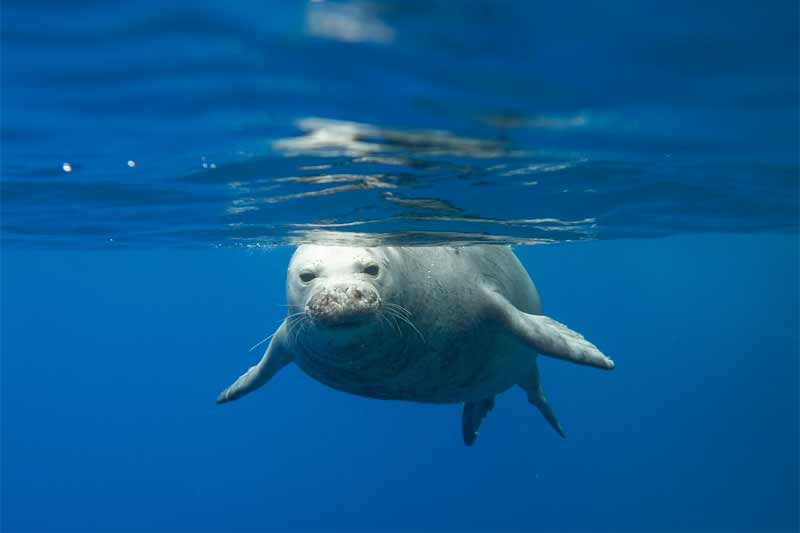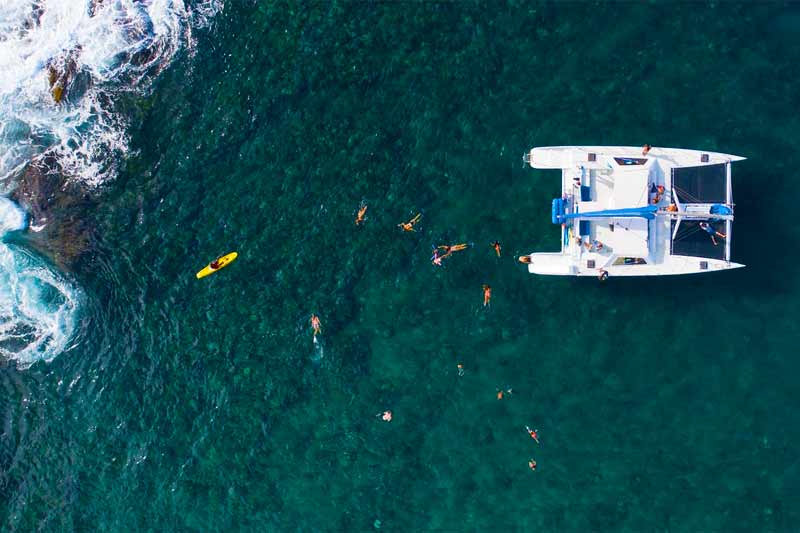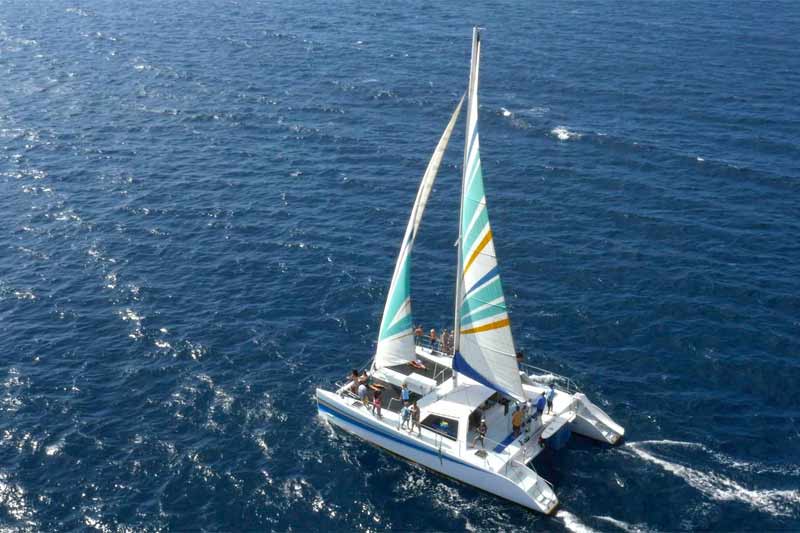 ---
Highlights
Sightseeing along the Na Pali Coast
Snorkeling along the Sea Cliffs
Tradewind Sailing on the Return
Dolphins, Monk Seals, Whales Often Seen!
---
Description
For true tradewind sailing on Kauai join the crew of Holoholo Charters on the Leila Na Pali Snorkel Sail tour. You will sail aboard "Leila", a beautiful 48' sailing catamaran. When the winds permit, they sail while having you are enjoying a continental breakfast on the way to the Na Pali Coast. As you head toward your destination the crew will be entertaining you with stories of the Hawaiians who once lived in this beautiful area. Considered to be "The Jewel of Kauai" with 3,000 foot cliffs, green valleys, hidden beaches, secluded waterfalls and breathtaking beauty, the Na Pali coast is a sight to be enjoyed from sea level.
---
Cost
5hr AM Na Pali Morning Snorkel/Sail Rate (HHC3)
$210.00 per Adult, $190.00 per Child (6-12) (plus 8.108% Hawaii sales/harbor tax)
---
Location
Check In: Holoholo Charters office one block from the Port Allen small boat harbor on the south shore of Kauai.
GPS Address: 4353 Waialo Rd, Eleele, HI 96705 Click to view map
---
Details
Schedule: Daily at 8:00am (exact time may vary with the seasons)
Reservations: Advanced reservations are necessary! A credit card is required to confirm your tour date as Holoholo Charters will charge for this event when your reservation is finalized.
Tour includes: Snorkel gear, locally made reef safe sunscreen, continental breakfast, deli lunch. Free beverages all day — with beer and wine served after the snorkel.
Tour length: 5 hours
Vessel: 48 foot Sailing Catamaran
Capacity: 37
Restrictions: No pregnant women, no one with neck or back injuries, and no children under 6 are permitted. Pacemakers and/or defibrillators are prohibited on all Na Pali Coast Tours departing from Port Allen. Full face snorkels are not allowed.
What to Bring and Wear: Wear swimsuits and bring a towel.
Minimum Notice for Cancellations / Changes: For parties of 1-5, cancellation must be made at least 48 hours before the start of the event. For parties of 6 or more, cancellation must be made a minimum of 7 full days prior to tour date.
---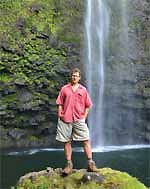 Kevin's Activity Tips:
The Na Pali coastline is truly breathtaking ... because of the scenic beauty and open ocean exposure, these trips are often better for sightseeing than for snorkeling. This is especially true during winter when this area gets big swells. Sailing catamarans have a wonder feel to them ... and Holoholo's "Leila" is likely to sail for at least part of the trip. There is nothing like the silence of cutting through the water without the roar of a diesel engine! Lying on the trampoline at the front of the boat you'll find yourself saying "Job? What job???"
Some Sailing Catamarans in Hawaii are really just power catamarans that happen to have a mast and sail that is more ornamental than functional. We've seen masts and sails that consistently go unused on many tours. This definitely is NOT the case with Leila. She is a true sailing catamaran with great sailing performance and they will sail on every tour if conditions are right!