Kauai Sea Tours Rafting - No Landing
Kauai Sea Tours Rafting - No Landing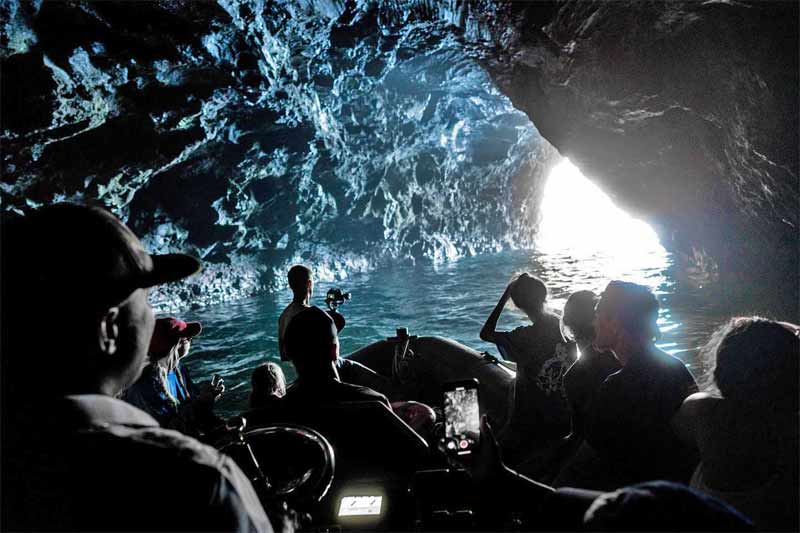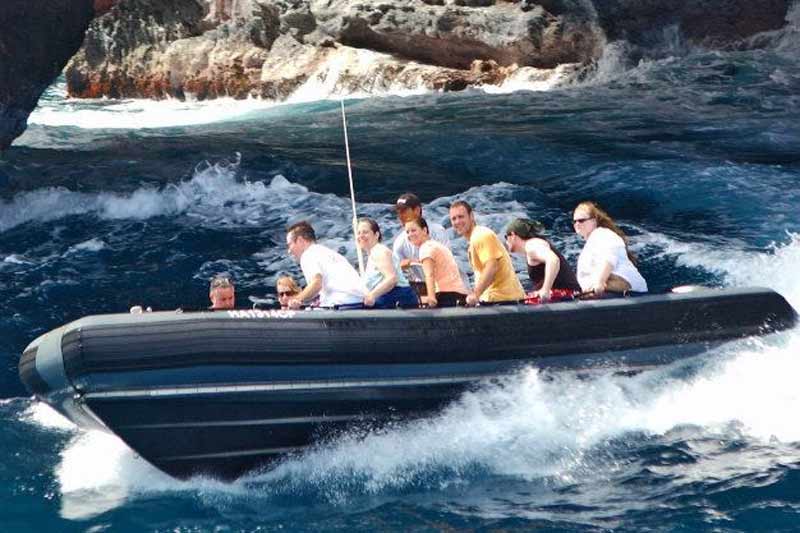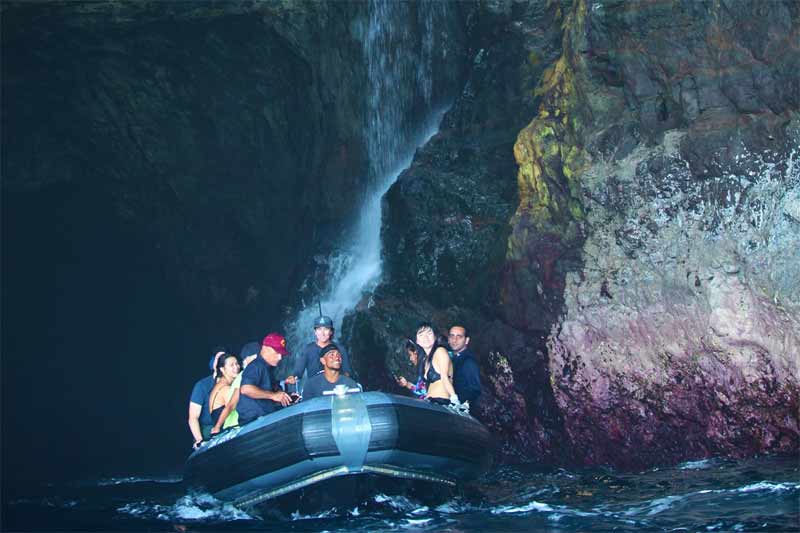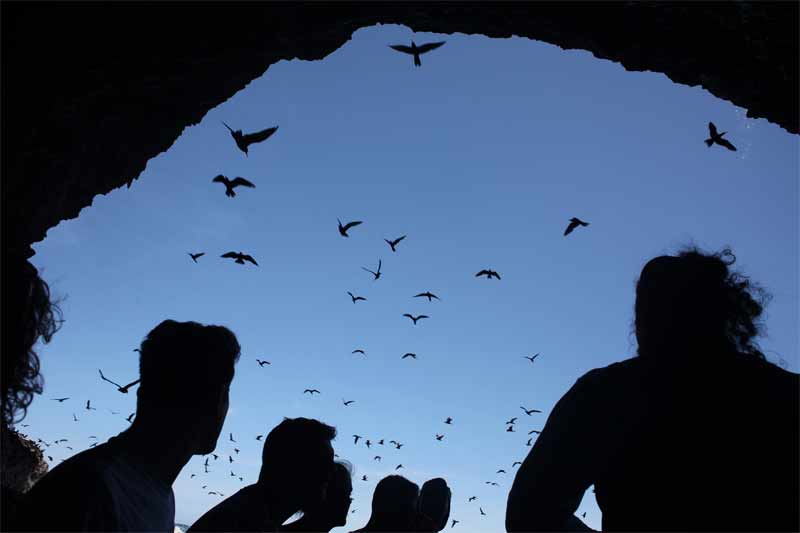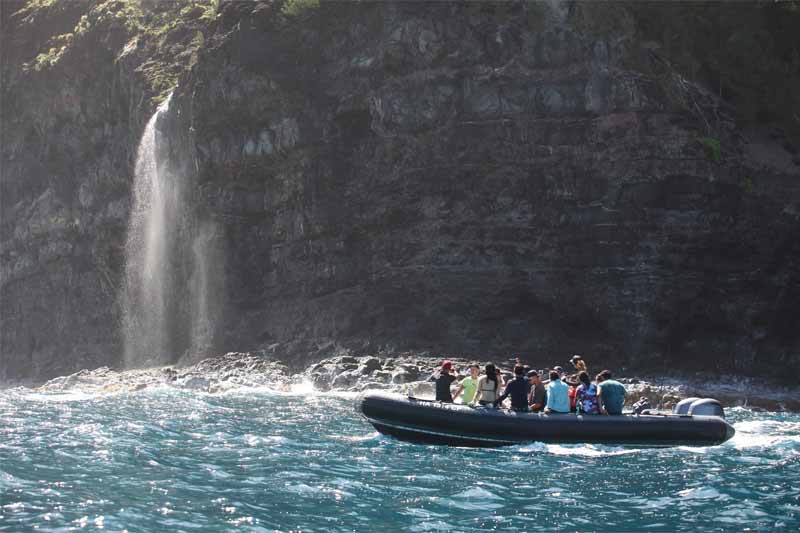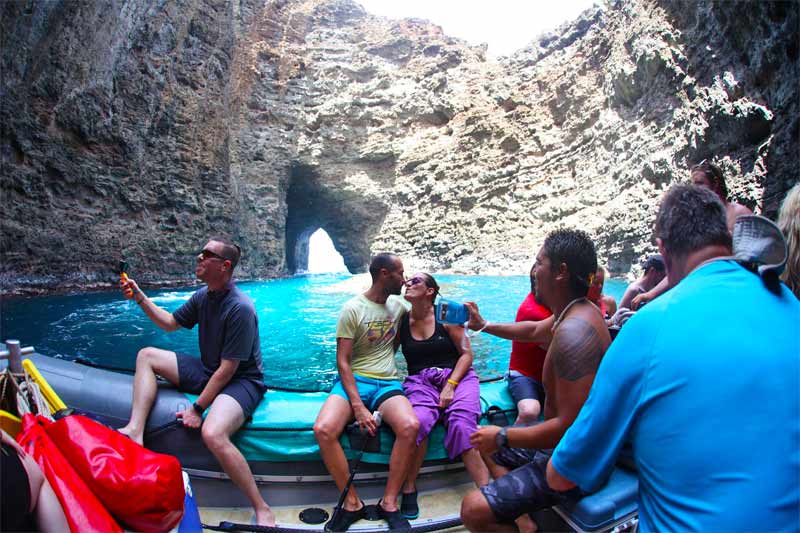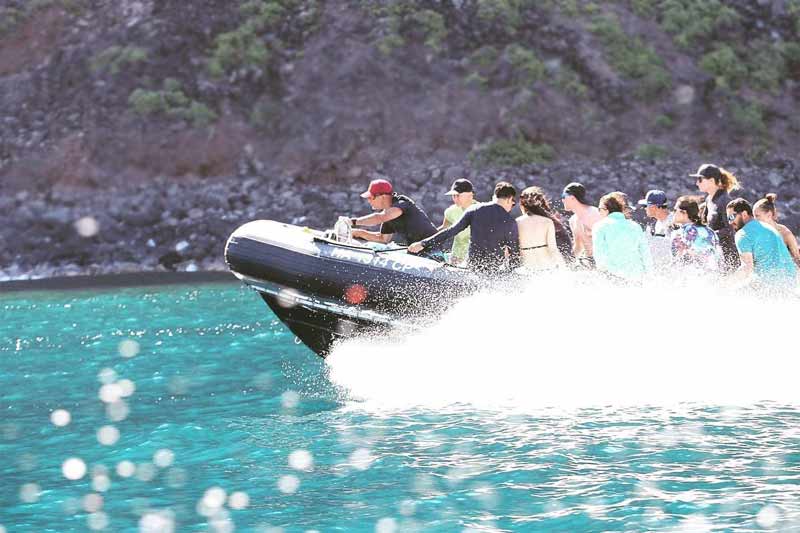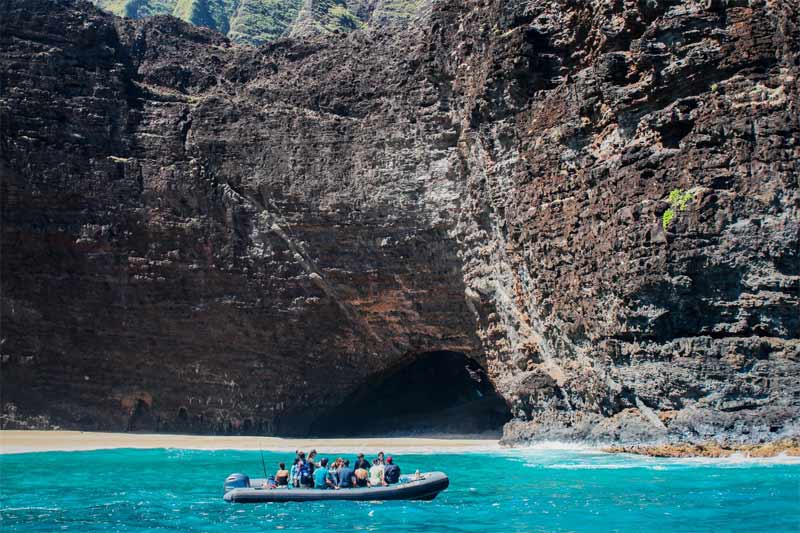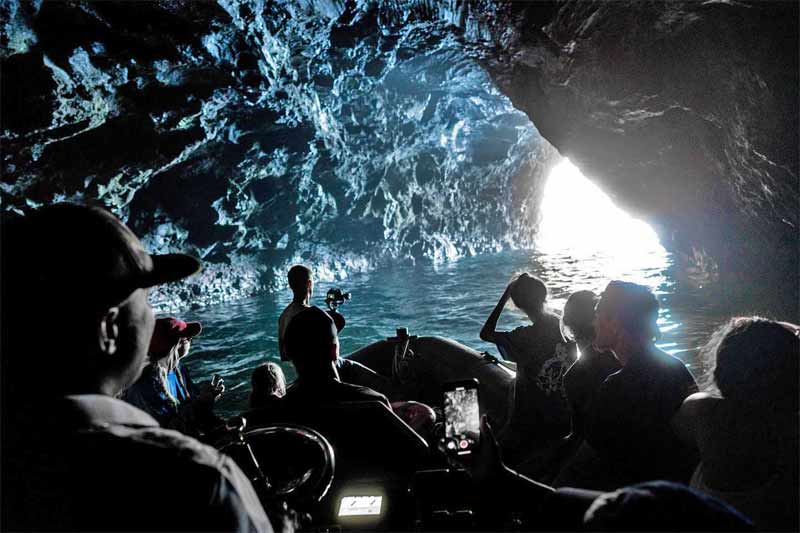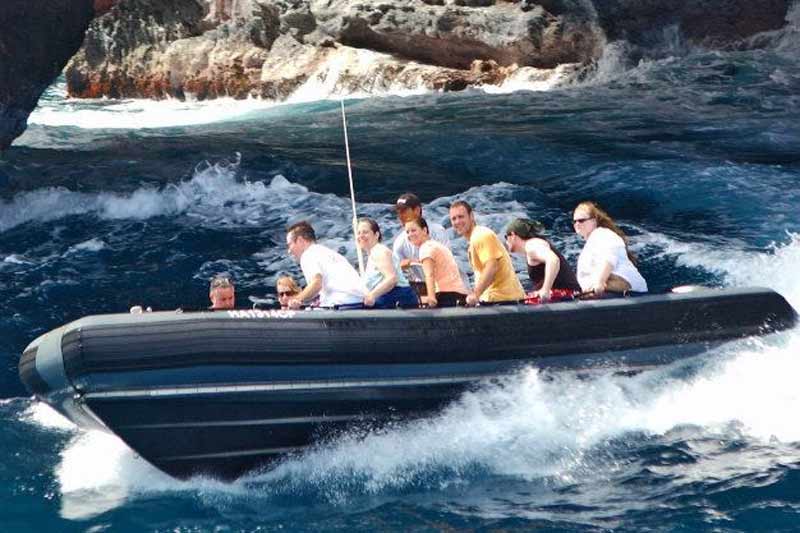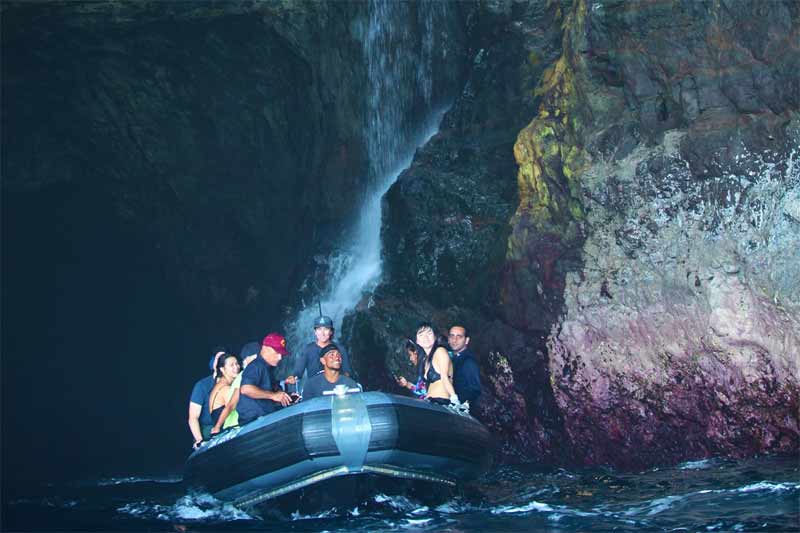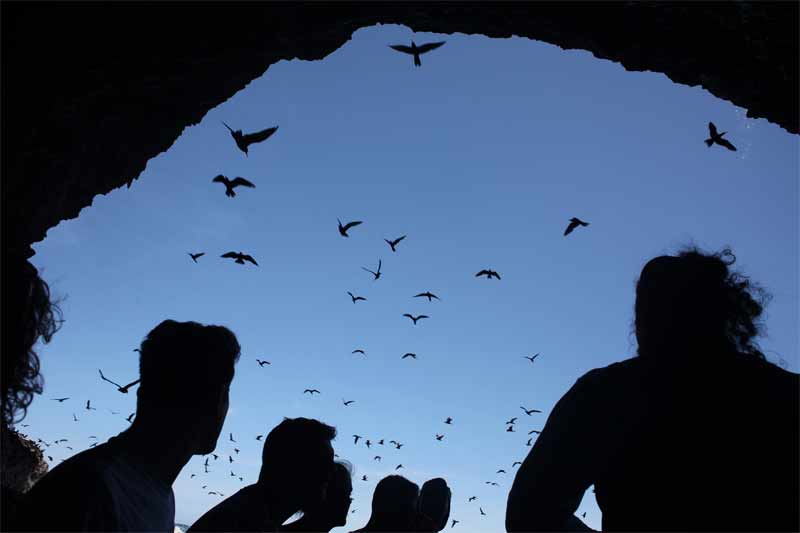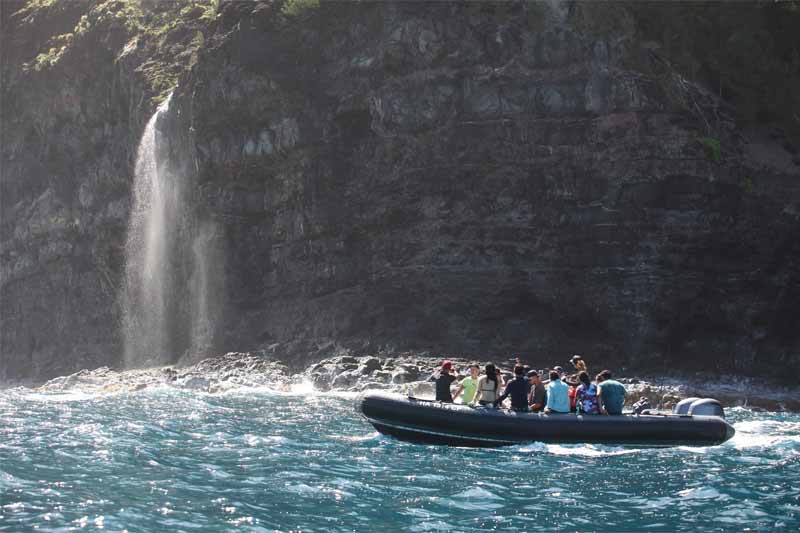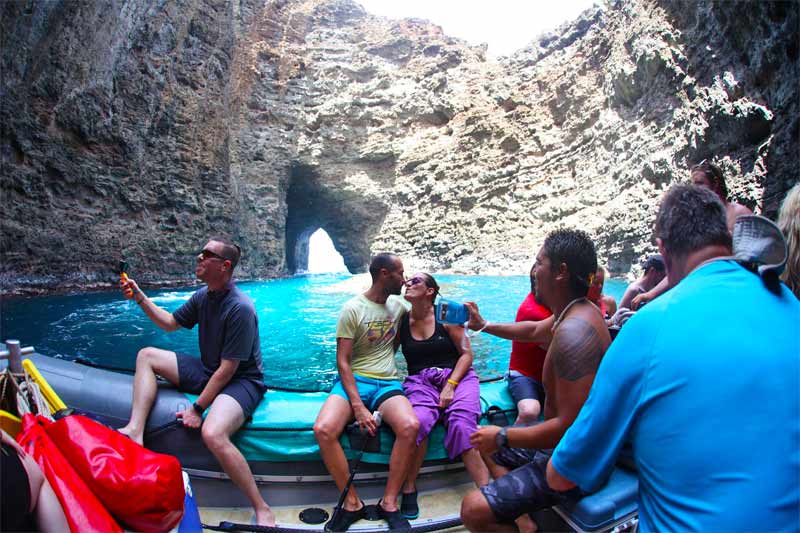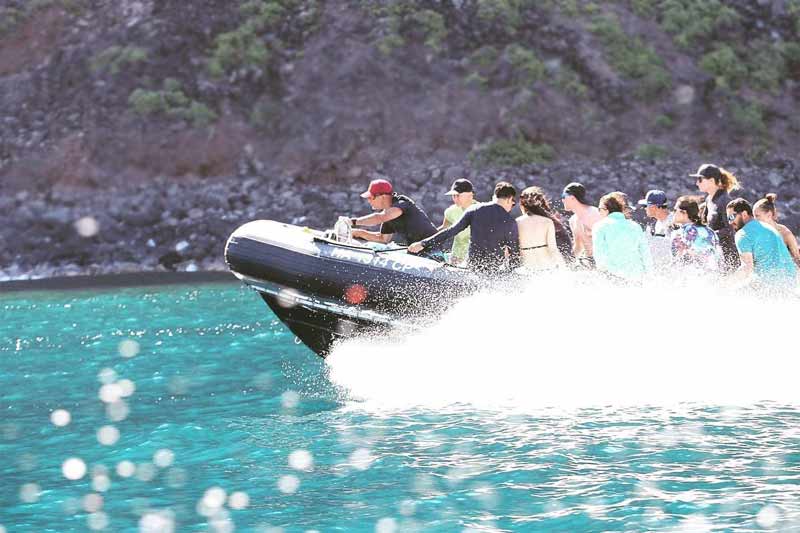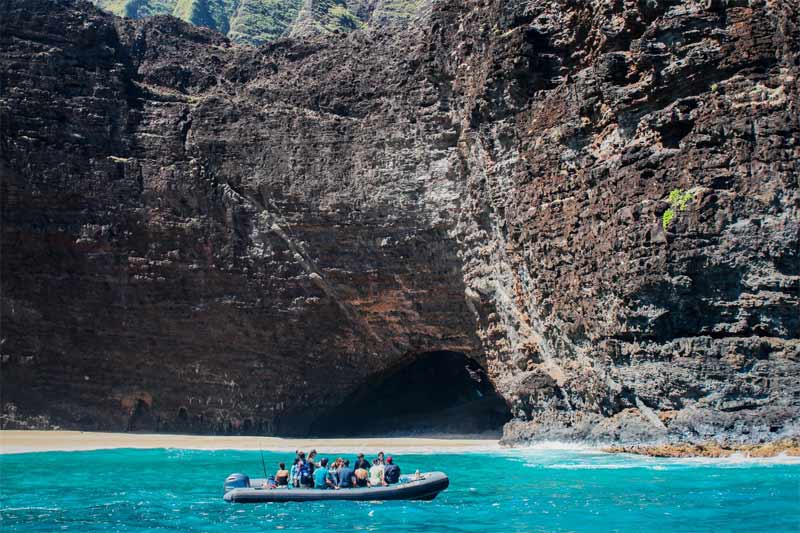 ---
Highlights
5.5 Hour Ocean Rafting to the Na Pali Coast
Mysterious Sea Caves and Beautiful Waterfalls
Snorkeling Stop Along the Na Pali Cliffs
Dolphins, Turtles, Monk Seals Often Seen
---
Description
Kauai Sea Tours Rafting is a 5 to 5.5 hour adventure that explores all the "nooks and crannies" of the majestic Na Pali coast. Ride through waterfalls and into sea caves (when conditions permit) ... and enjoy snorkeling along the Na Pali Coast. This tour is offered all year, and does not include the beach landing at Nualolo Kai (which is only available April through October).
As you depart the South Shore from Port Allen the odds are you will encounter pods of playful spinner dolphins. You'll pass miles of sandy beaches at Barking Sands and Polihale and cruise past the towering cliffs of the leeward side of the island. When you arrive at the Na Pali coast it will take your breath away! Depending on ocean conditions and swells you can go in and out of many of the sea caves. The massive "Open Ceiling Cave" is unforgettable. "Two Door Cave" has a back entrance, and as you approach the front you'll find a waterfall INSIDE the cave, which feels like it is straight out of "Pirates of the Caribbean."
We recommend this tour for adventure seekers who want an intimate experience of the Na Pali Coast but the the landing version of the tour is either sold out, or is not available during the time of year you are planning to visit Kauai.
---
Cost
Kauai Sea Tours Rafting 5 Hour No Landing Rate (KST3)
$180.00 per Adult, $160.00 per Child (ages 7-12) (plus 8.112% Hawaii sales/harbor tax)
---
---
Details
Schedule: 7 days a week all year
Check In: 7:15am at the small boat harbor in Port Allen on Kauai's south shore.
Tour includes:
Snorkel gear, lunch, beverages
What to Bring and Wear: Bathing suit, sunscreen, towel, camera, light jacket
Tour length: 5 - 5.5 hours
Vessel: Custom designed 24 ft. adventure craft
Capacity: 14
Restrictions: Minimum age is 7. No pregnant women, and no one with neck or back injuries permitted on the tour Recommended for physically fit outdoor enthusiasts as this tour requires some endurance. Maximum passenger weight limit is 250 pounds!
Billing: The tour operator will charge you for this event when your seats are confirmed.
Minimum Notice for Cancellations / Changes: At least 48 hours before the start of the event.
---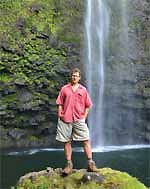 Kevin's Activity Tips:
We highly recommend the Kauai Sea Tours rafting excurions ... the one that includes the remote beach landing at Nualolo Kai is outstanding, but this landing at the beach is only accessible during the summer half of the season though ... due to large winter swells that are generated by storms in the northern Pacific Ocean.
The tour on this page covers the same spectacular coastline, but without the beach landing. This tour is offered year-round (whereas the beach landing is only available April through October). If you are coming during the "winter" half of the year when the beach landing is not available, or if you are coming during the summer but the landing tour is already full ... this 5 hour excursion is a great alternative.
This tour departs from Port Allen on Kauai's south shore. If you're staying on the north shore, you may want to consider Hanalei Na Pali Rafting but that tour is also only available during summer months. If you are coming in the winter, the tour on this page is your best bet.
One thing to keep in mind about these rafting excursions ... they are high on adventure but low on "Creature comforts." A hat that has a strap to hold it onto your head while the vessel is in motion is essential as you will be in full sunlight most of the tour. There is no "rest room" on board these rafts. When nature calls, nature is your answer (if you know what I mean ... haha).