Shaka Zipline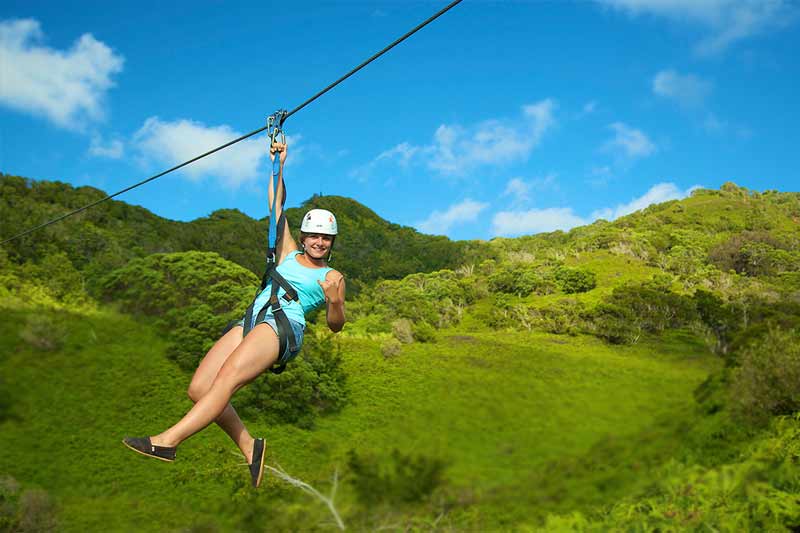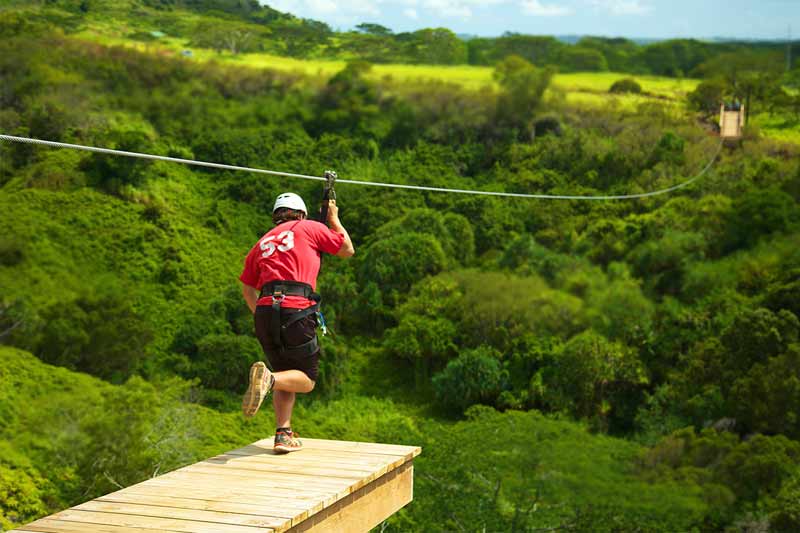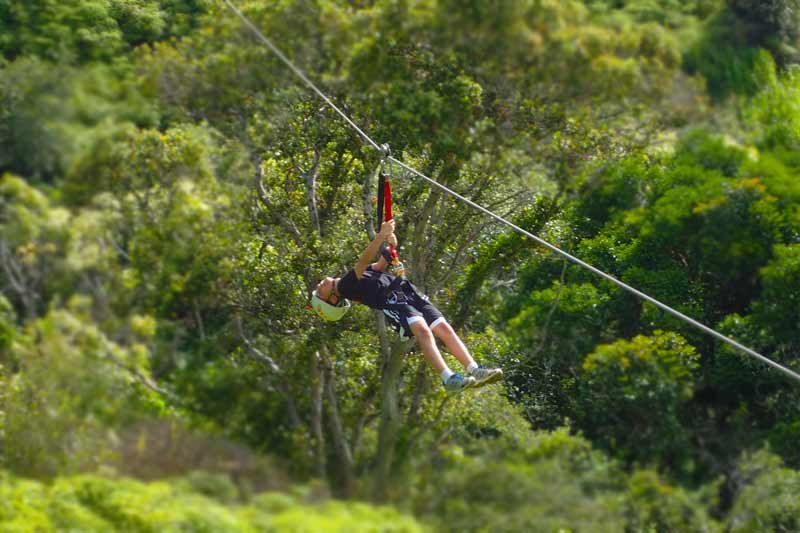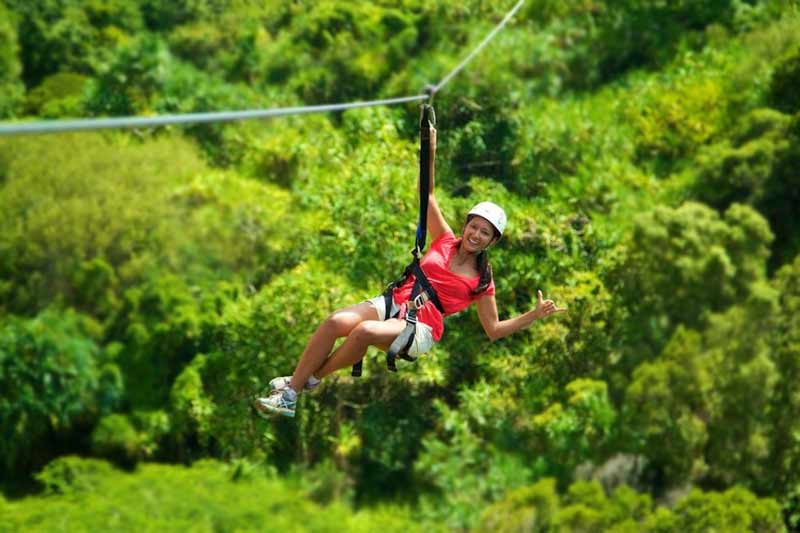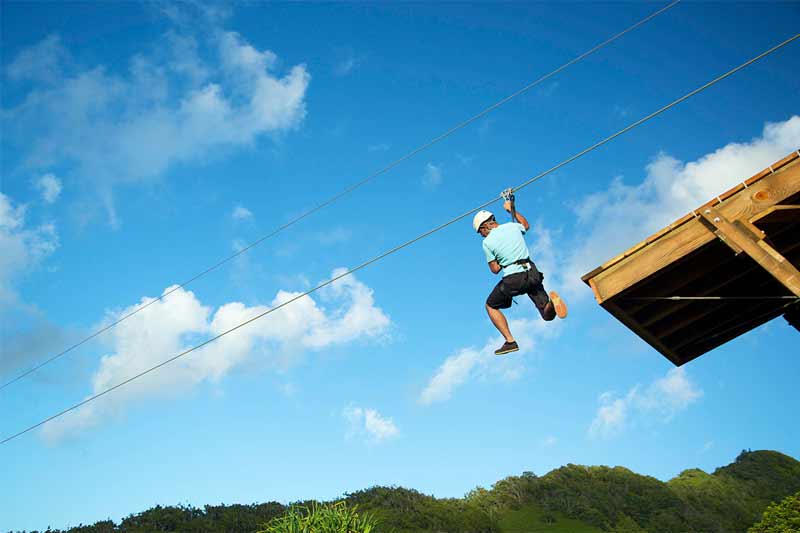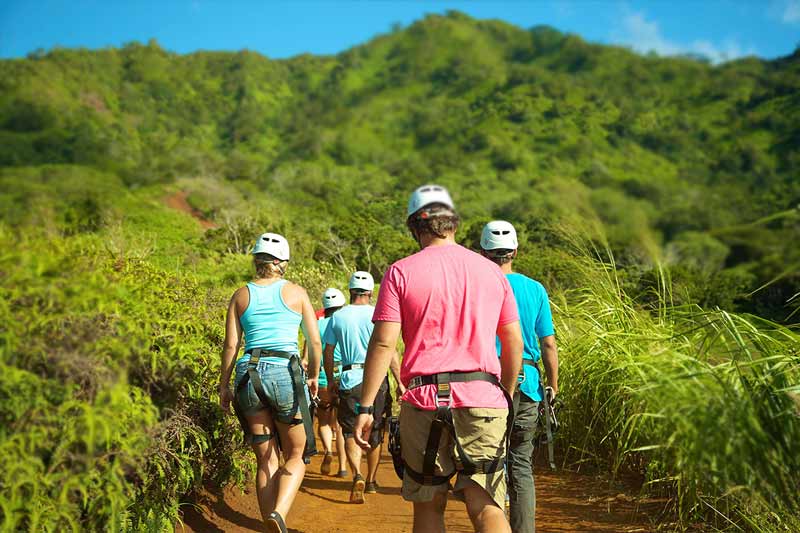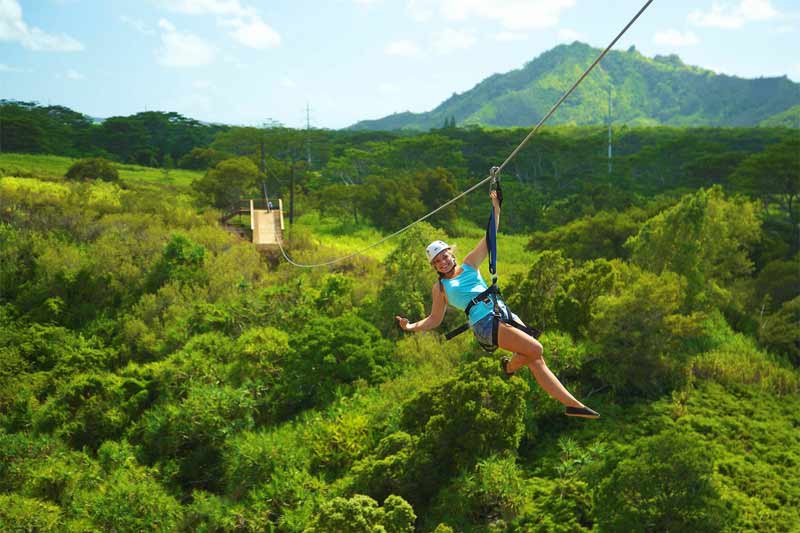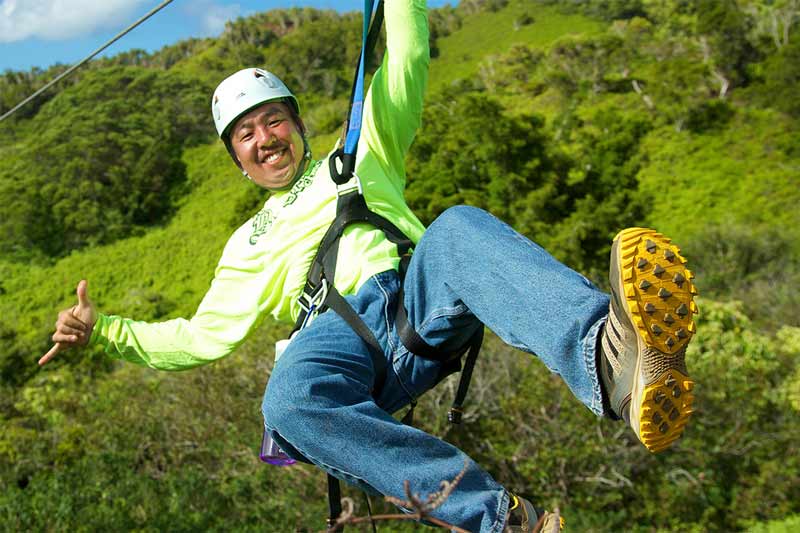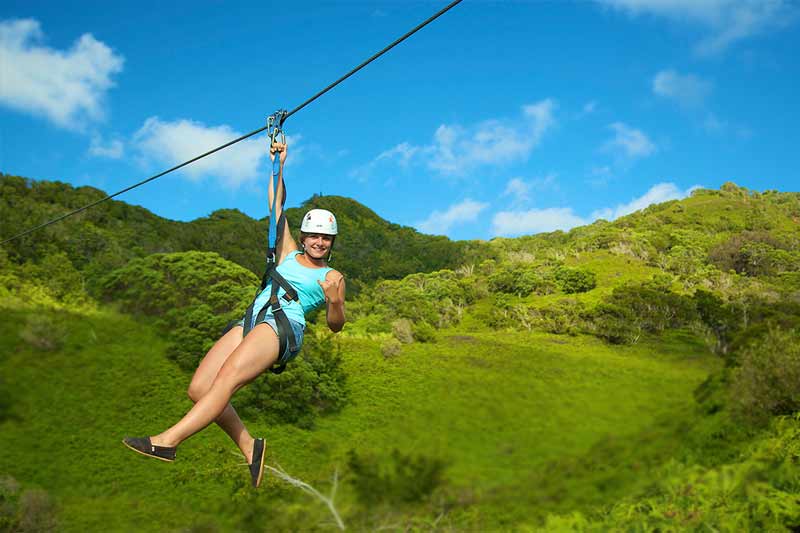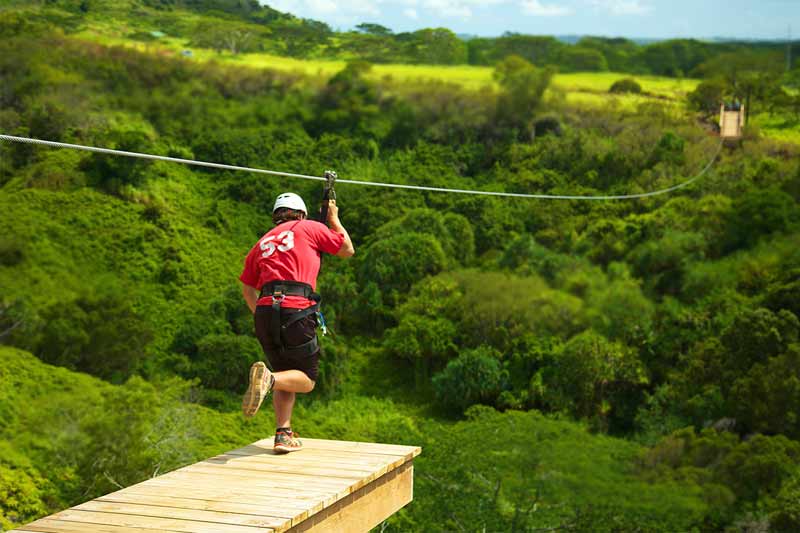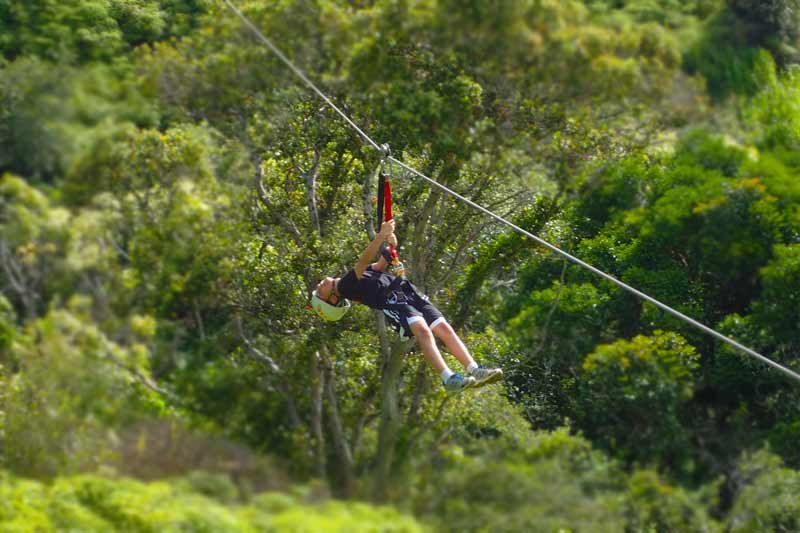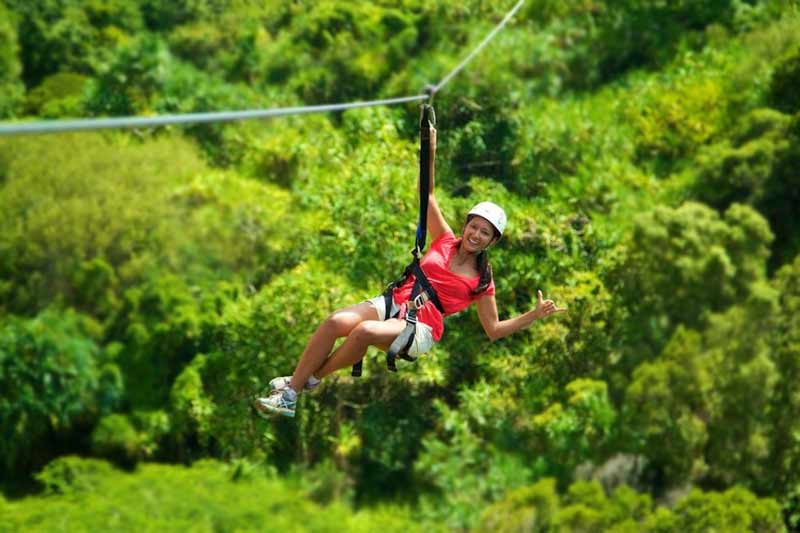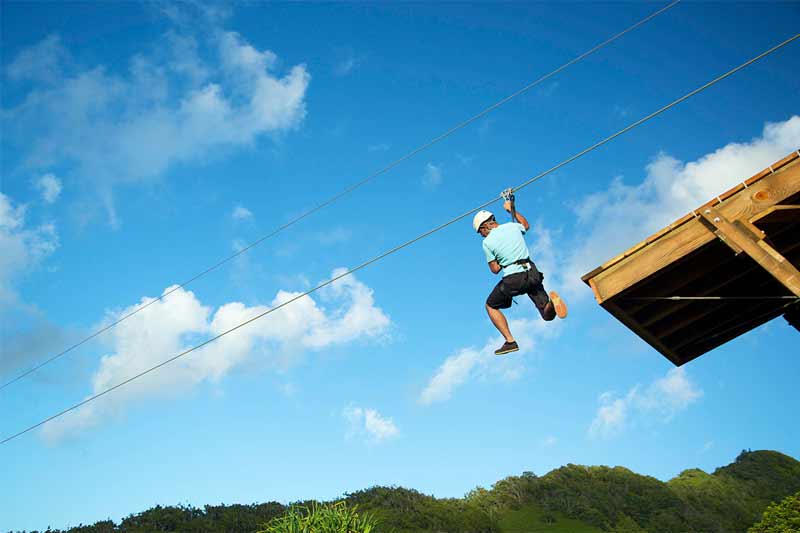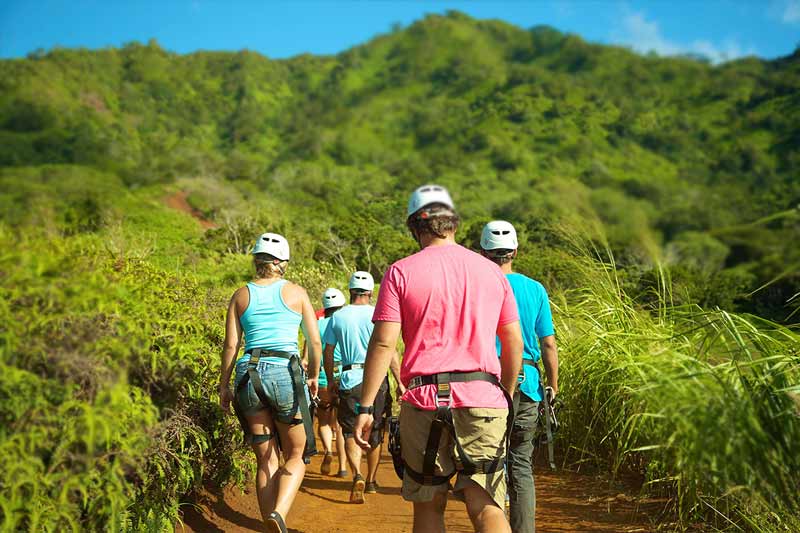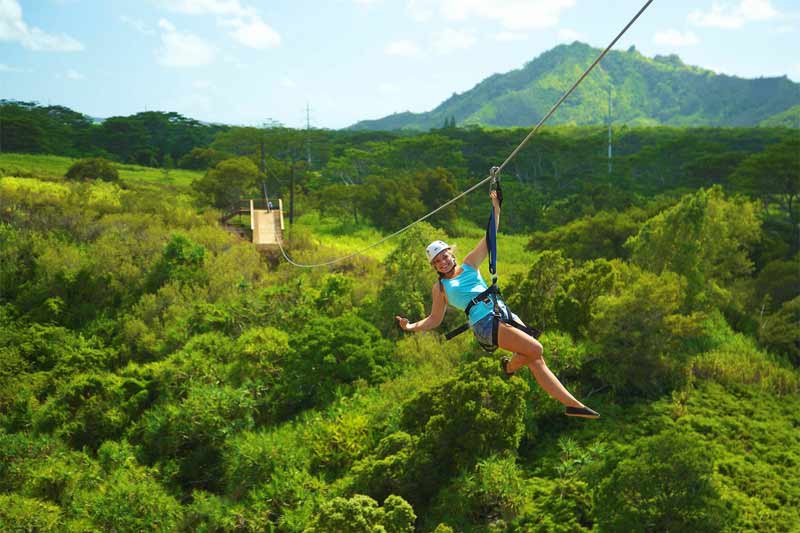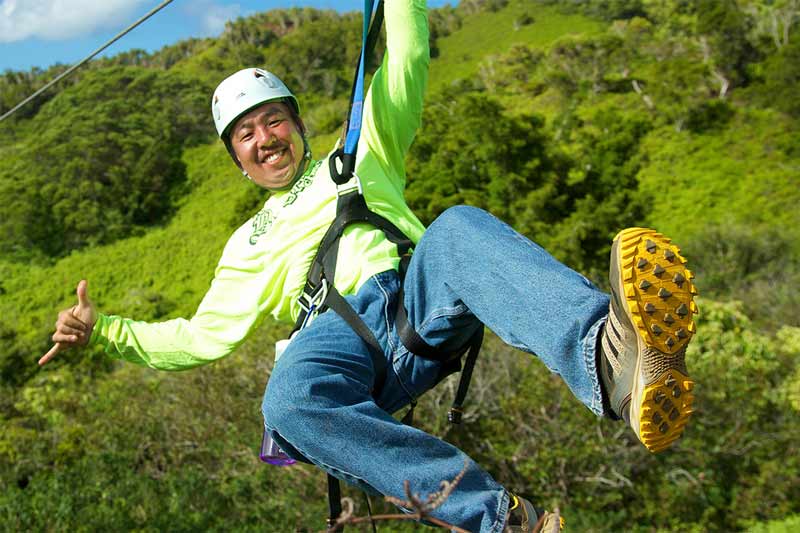 ---
Highlights
8 Line zipline course
Full tour (8 lines) or half+ tour (5 lines) available
Traditional zipline - single attachment point to pully and harness
Zip above treetops of verdant mountain valleys
---
Description
Shaka Zipline is a NEW! But not BRAND new!!! This fun ziipline course was originally designed and operated by Skyline Hawaii, the state's most experienced zipline tour provider, as they have installed and operated multiple courses on Maui, the Big Island, and Kauai over the years! After operating this course successfully since 2013, they sold the course operations to a local Kauai owner who is continuing the tour with a new name ... Shaka Zipline! Guests begin their adventure with check in at the Shaka Zipline storefront located in the Poipu Beach area in the Shops at Kukui'ula. You will sign waivers and get an orientation to the course, and ride in their 4x4 van up into the mountains high above the south shore to the location of the zipline course.
Shaka Zipline offers a scenic jungle course with long lines that have you soaring above the treetops of the verdant mountain valleys of this untouched area. Distant ocean views of the shores of Poipu Beach and panoramic views of the south shore of Kauai will provide a great backdrop for videos and photos of your adventure.
Two different tours are offered ... the FULL TOUR of all 8 lines ... or a (slightly more than) HALF TOUR which includes 5 lines. Guides oversee your adventure ensuring the safe operation of the gear and providing information on this beautiful area.
Tours are held rain or shine ... light passing showers are frequent in these mountains. It's what makes the island of Kauai so lush and green, and you'll see why it has the nickname "The Garden Island" on this zipline tour!
Shaka Zipline is a family-friendly vacation activity. Guests as young as 8 years of age and a minimum of 60 pounds may do the 5-Line tour. The full 8-line tour has a minimum age of 10 and minimum weight of 80 pounds. The upper weight limit is 260 pounds on both tours ... due to braking and speed considerations of this course design.
---
Cost
Shaka Zipline 8 Line Tour Rate (SHAKA1)
$159.95 per participant (plus 4.712% Hawaii sales tax)
---
Shaka Zipline 5 Line Tour Rate (SHAKA2)
$129.95 per participant (plus 4.712% Hawaii sales tax)
---
Location
GPS Address: 2829 Ala Kalanikaumaka Street, Poipu, HI 96756 Click to view map
Check In: 30 minutes prior to tour time at Shaka Zipline's storefront in the Shops at Kukui'ula in Poipu.
---
Details
Schedule: Currently operating Full 8-line tour on Monday, Wednesday, and Friday and HALF TOUR on Tuesday and Thursday. Schedule may vary though, with additional dates added. Check the booking calendar for your particular date.
Maximum Group Size: 12 per tour slot ... parties larger than 12 will need to split into multiple timeslots
Duration: Approximately 3 hours for full tour and 2 hours for half tour
Reservations: Advanced reservations are required. For those planning ahead this event is RESERVE NOW PAY LATER! A credit card number is required to confirm your reservation; your card will be charged by Hawaii Travel and Tours a few days before the beginning of your vacation.
Minimum Notice for Cancellation / Changes: 48 hours prior to the start of the tour.
Gear Provided: Helmets, Harnesses
Restrictions: No pregnant women and no one with any history of neck or back injury may participate. Maximum weight on both tours is 260 pounds. The FULL 8-LINE TOUR has a minimum age of 10 and minimum weight of 80 pounds. The 5-LINE TOUR has a minimum age is 8 and minimum weight of 60 pounds. A legal guardian must sign to allow kids under 18 to zip. Children 14 years and under must be accompanied by an adult 18 years or older on the tour.
What to Bring and Wear: Knee length shorts, capri or long pants. Closed toed, covered shoes such as tennis shoes or hiking boots. Partially open shoes like Tevas or Keens or shoes with five individual toes are not permitted. Bring sunscreen and bug repellent, as well as hair ties to secure long hair.
---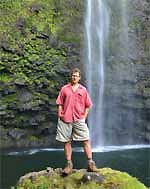 Kevin's Activity Tips:
Shaka Zipline is a great choice for families, especially those looking for a thrilling experience but not looking to be completely terrified! Lines get progressively longer and higher, but this course is not so intimidating that a first-time zipper is afraid to step off and fly. These are long lines, but not the ABSOLUTELY longest on the island.
Shaka Zipline is a traditional zipline using a single contact point on your harness for the two lanyards that attach you to the line. What does that mean? Well, some of the courses that have REALLY long lines use a bigger trolly above you with two attachment points, and the harness that you wear is more like a seat that you sit in with one line on each side. The two-attachment point zipping is more like a "ride" than a true zipline experience and you are always going to be facing straight forward. With the single attachment point harness you have more of a feeling of control, and you can turn a little bit from side to side. The single attachment harness still give you the security of a primary lanyard and backup lanyard for safety, but both attach to the same pivot point on your harness. In summary, this style zipping is a little more hands on and a little bit more fun!
There are minimum and mximum weight requirements, as well as minimum age requpirements. Be sure to look those over before making a reservation. The 5-line tour has a slightly younger age and lighter weight requirement. The issue with younger / lighter children on a tour is that if they don't weigh enough, they might not quite make it to the end of the line and roll back out to the middle (where the line "bellies"). This isn't dangerous and the guides are well trained at zipping out and pulling stuck zippers back across the finish line ... but if this happens again and again it slows the tour down to a crawl. And on the other hand ... the maximum weight doesn't mean that the gear can't hold the weight of people over 260 pounds! The gear is engineered to hold the weight of a pregnant elephant! But the braking system has limitations. Guests who weigh over the maximum weight come in a little too fast as gravity wins in the end. So ... to avoid the jarring experience at the end of the line, there are maximum weights that are strictly enforced. Guests stand on a blind scale at checkin, and those who are over the weight limit at checkin will not be able to participate in the tour nor will they get a refund! If you are CLOSE to the weight limit we advise you to book this tour for the second half of your vacation, and stop in at their office and check your weight when you first arrive on island. If it turns out someone in your party is too heavy to zip, you'll get a refund if it is done at least 48 hours before the start of the tour.