Mountain Tubing Adventure
Mountain Tubing Adventure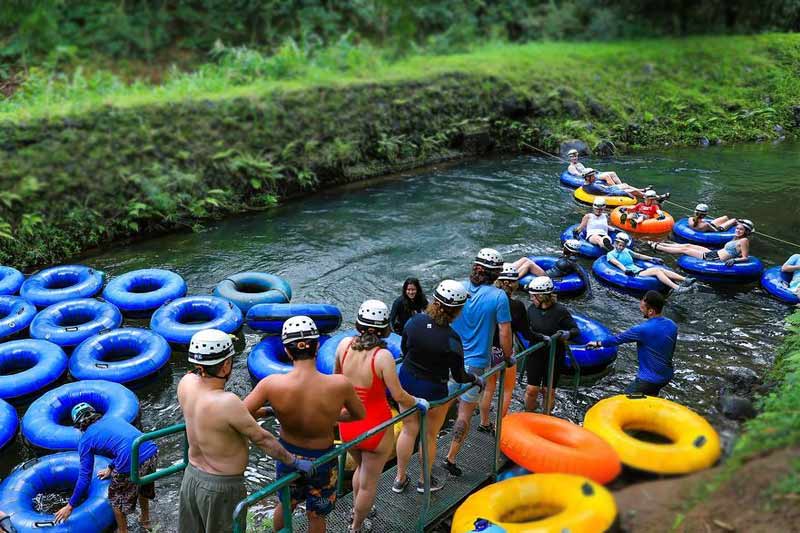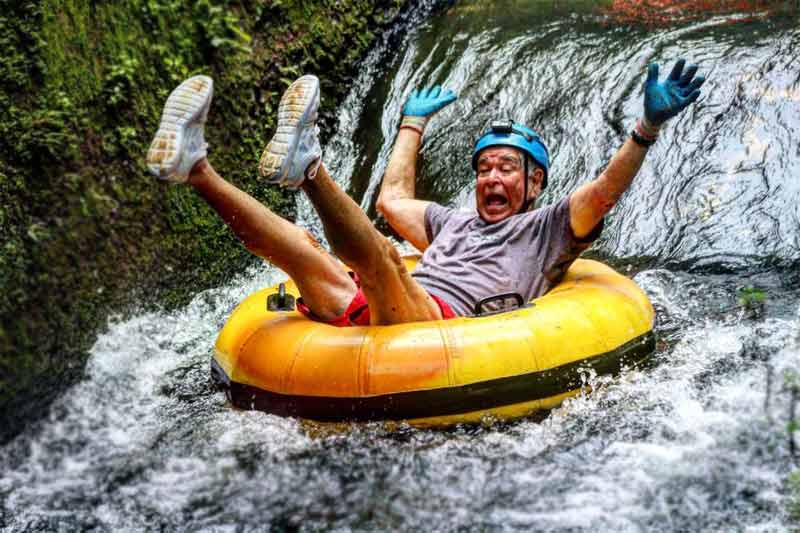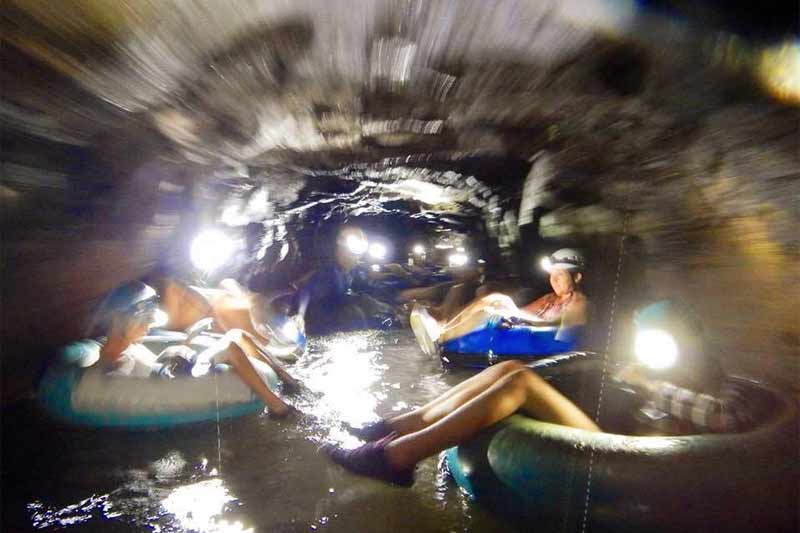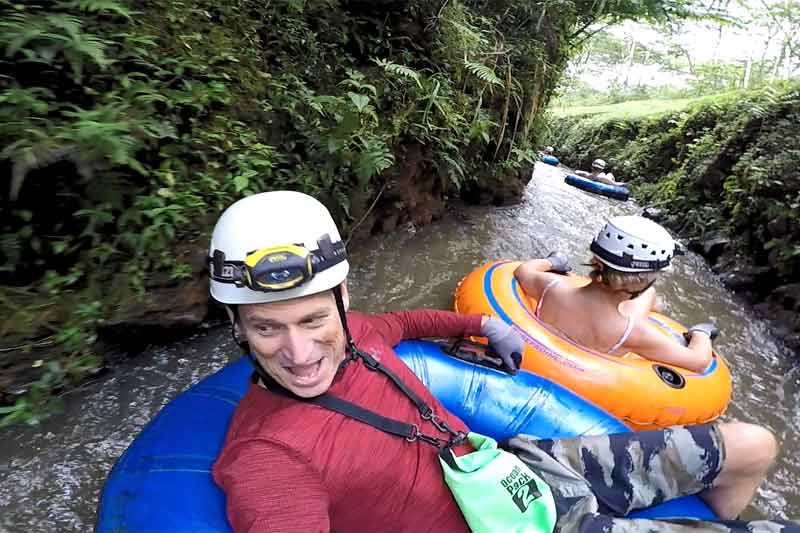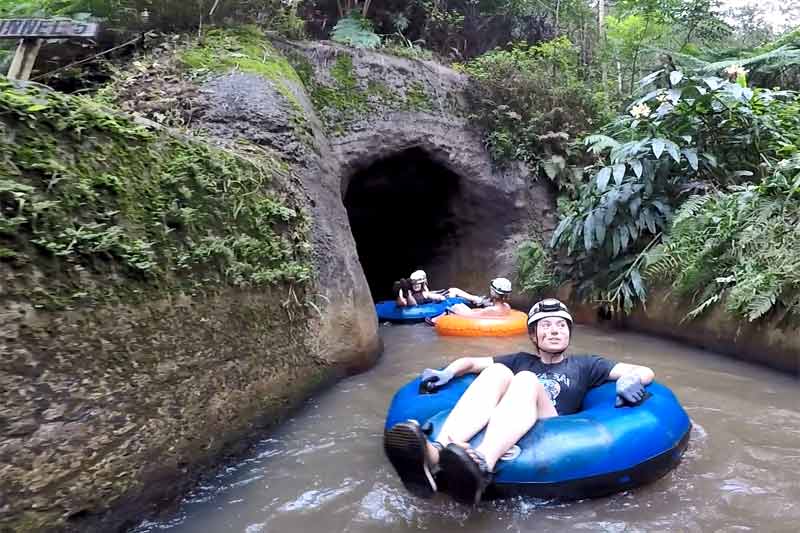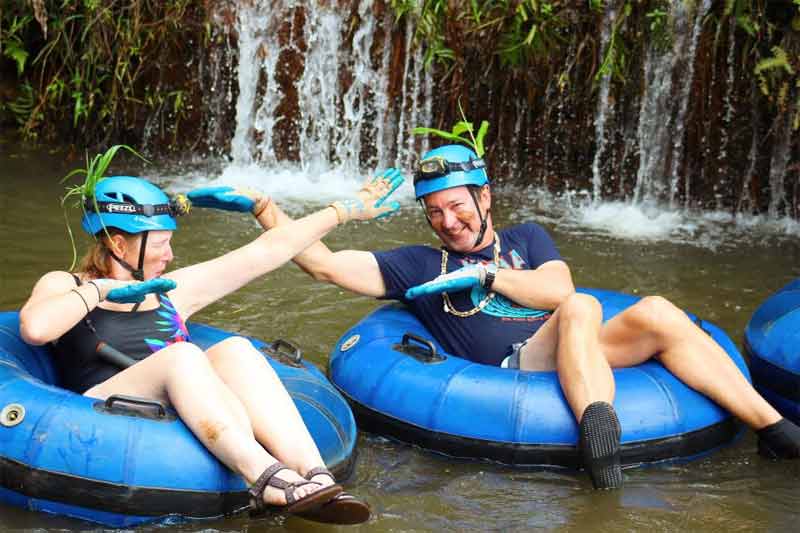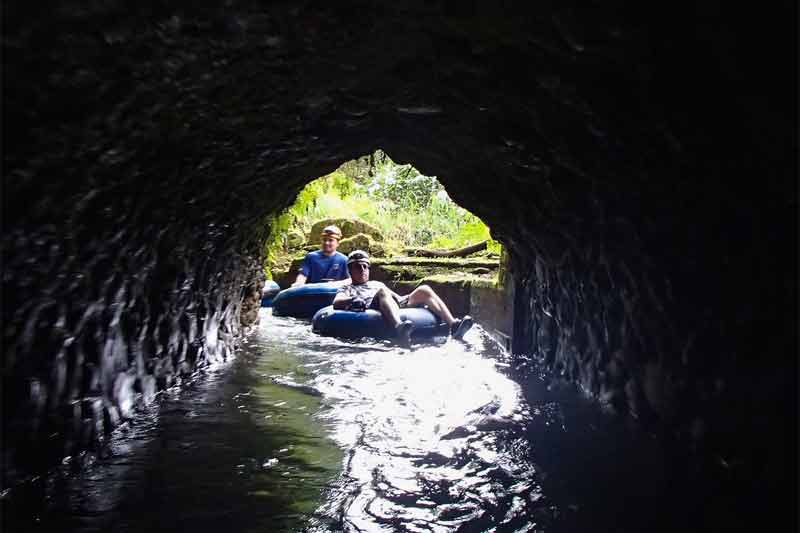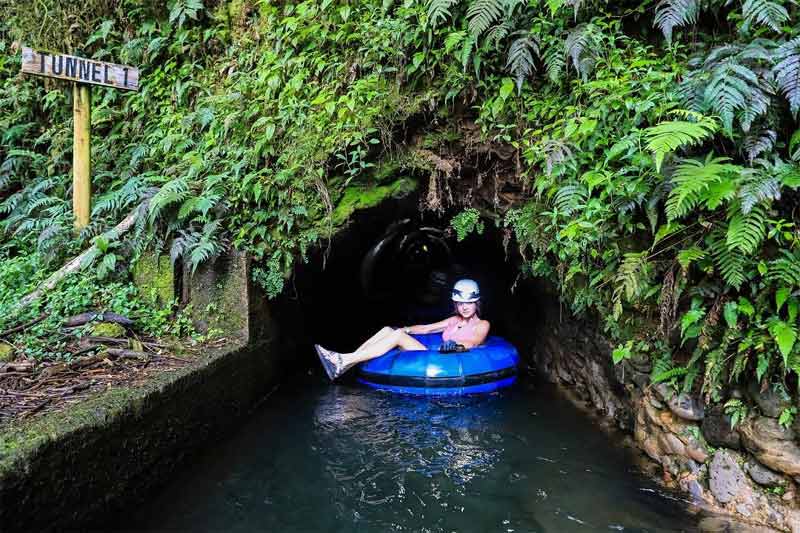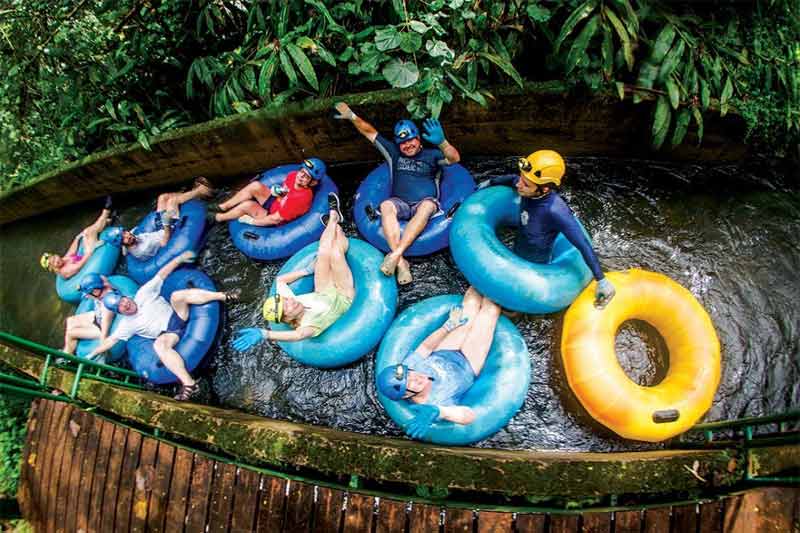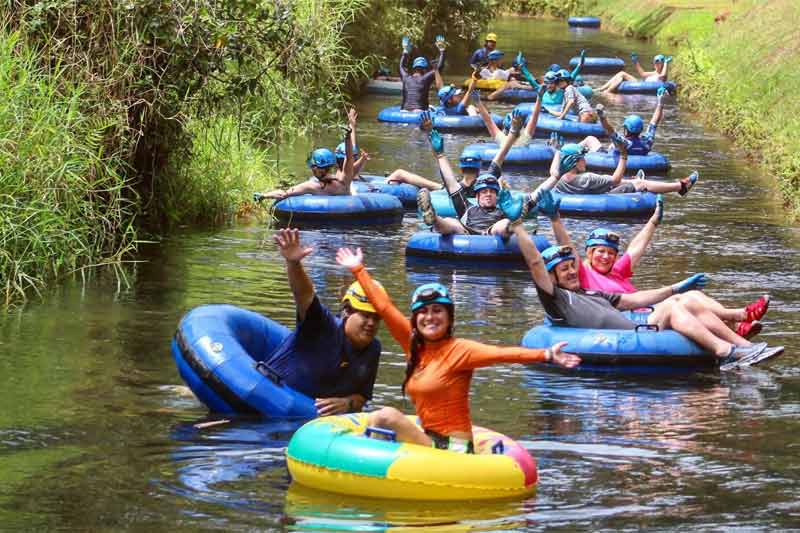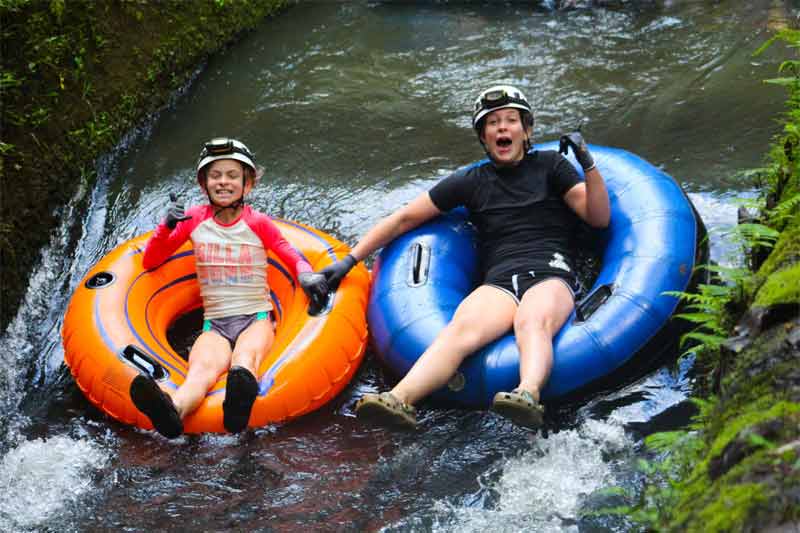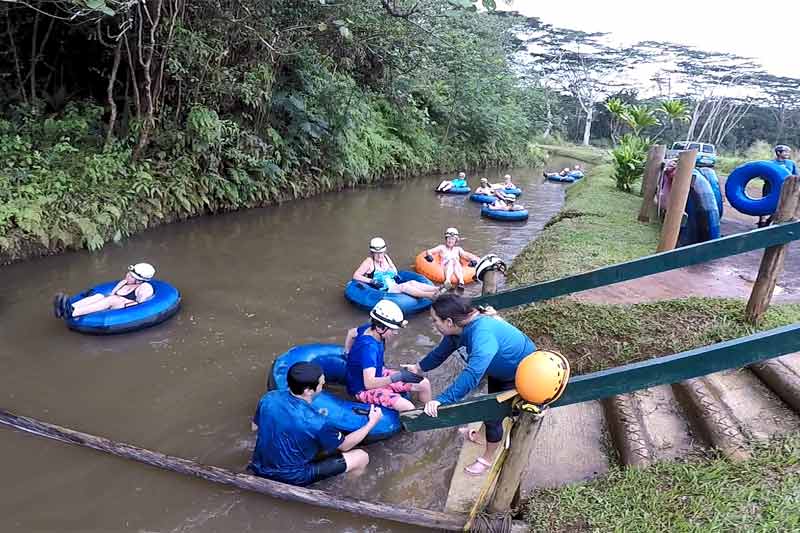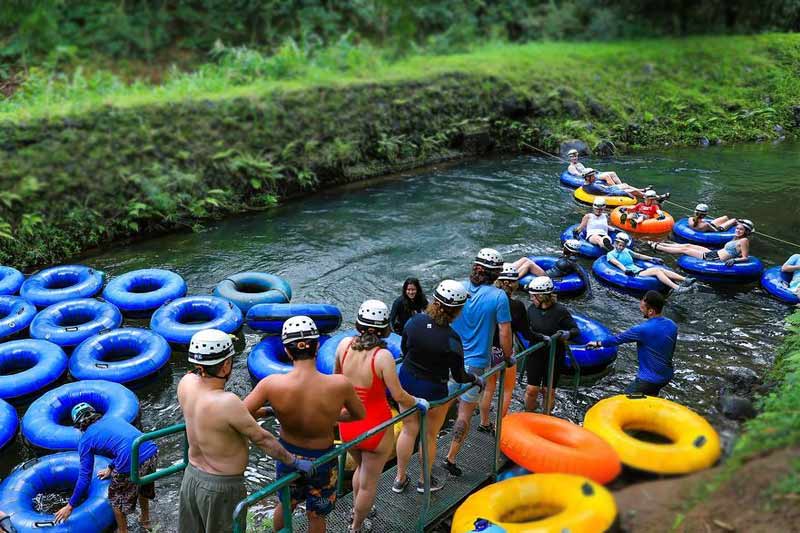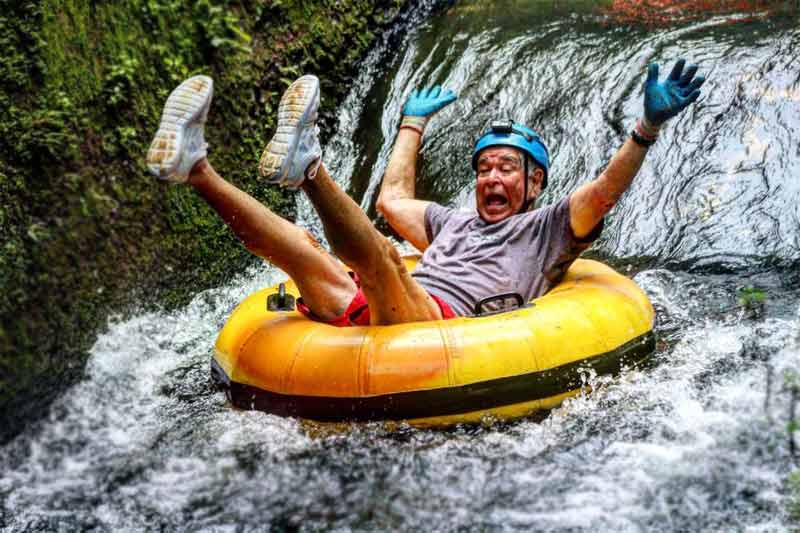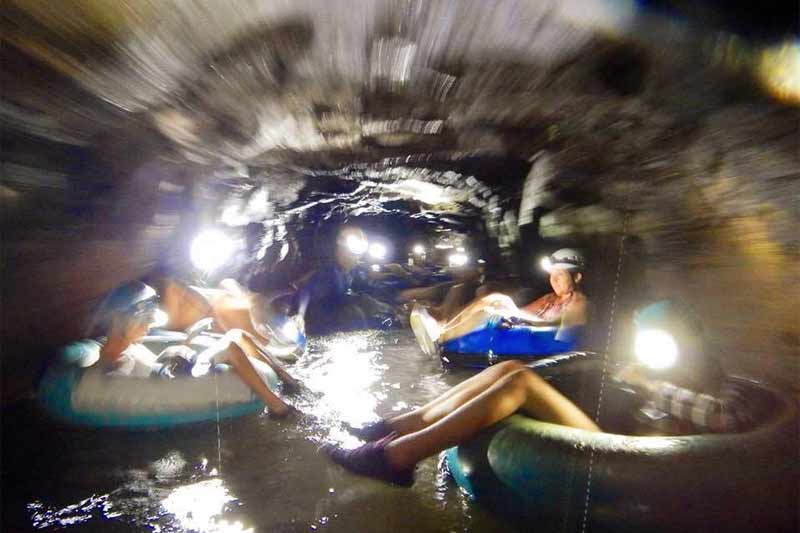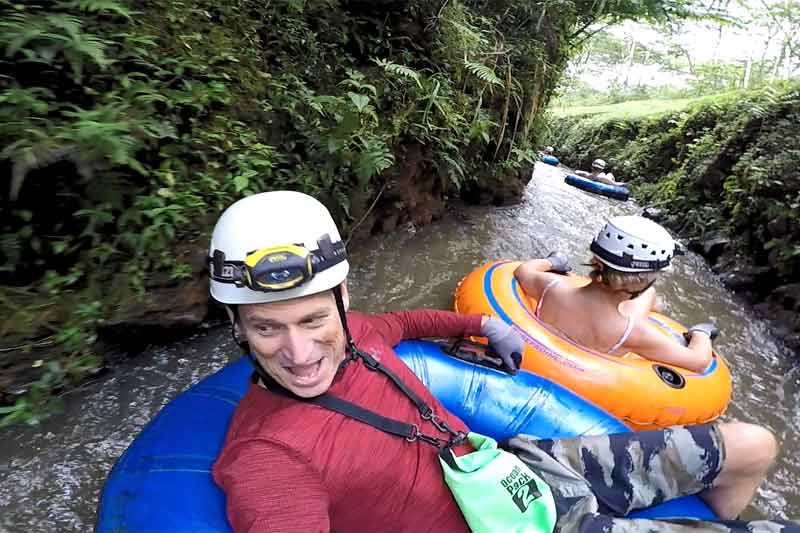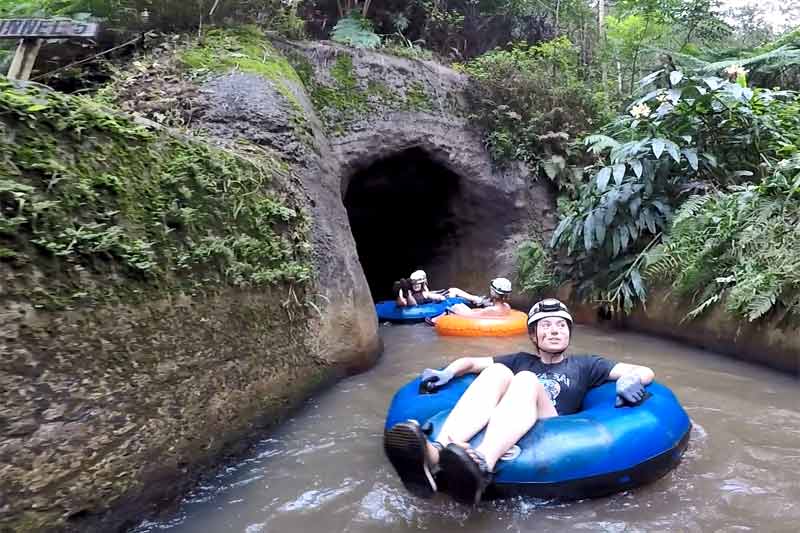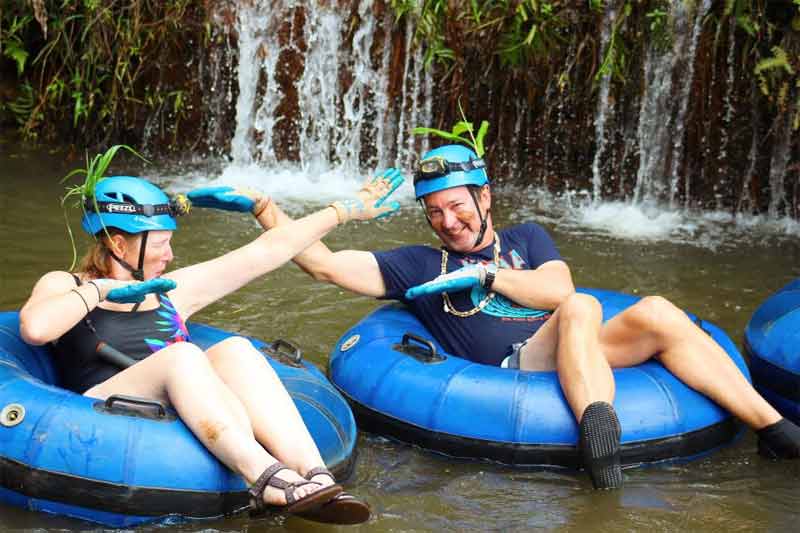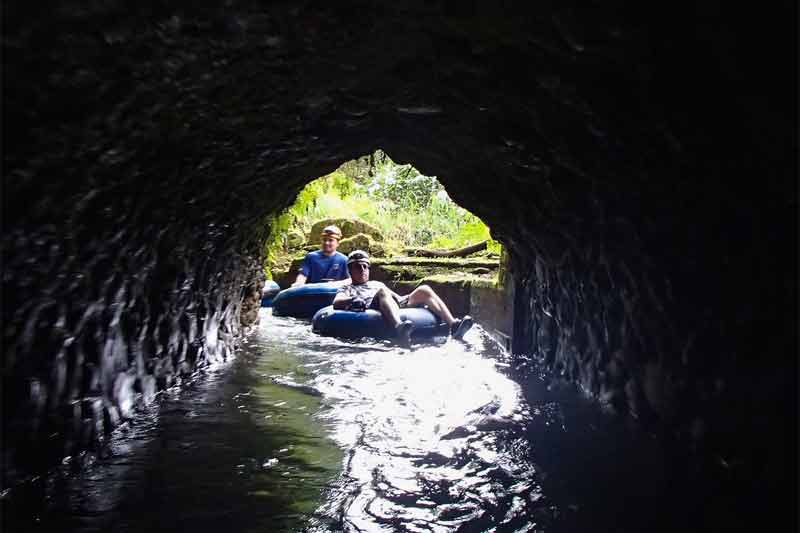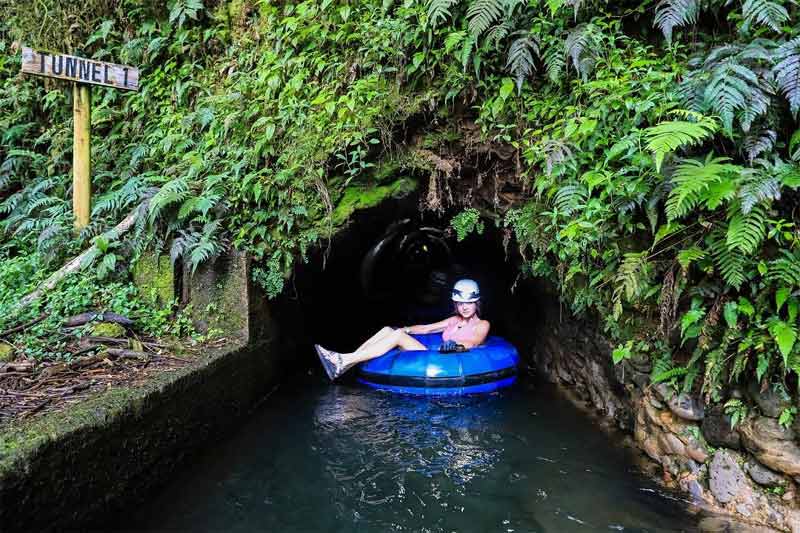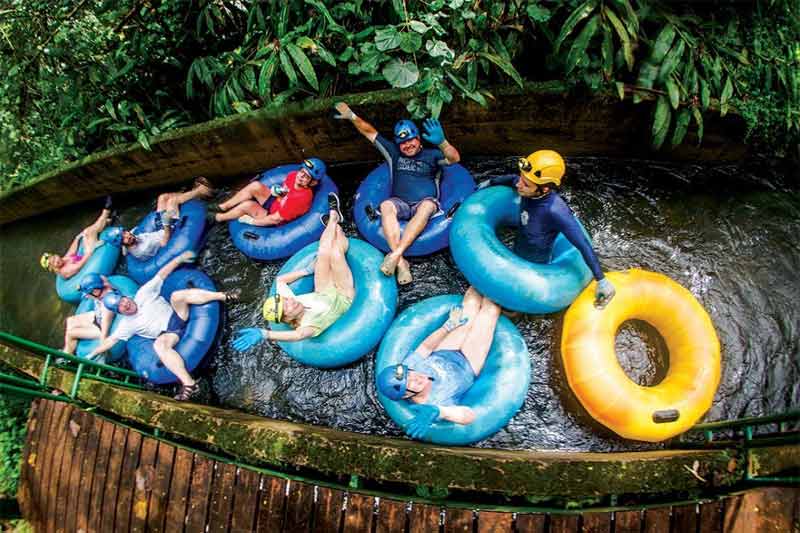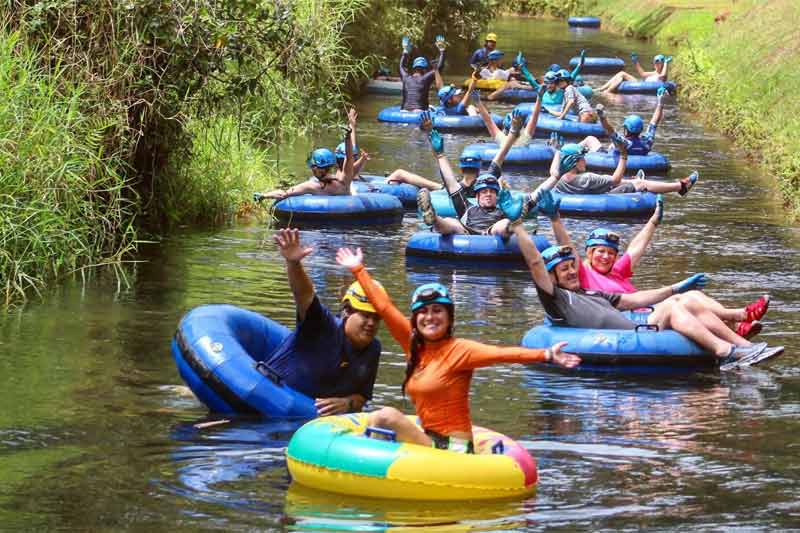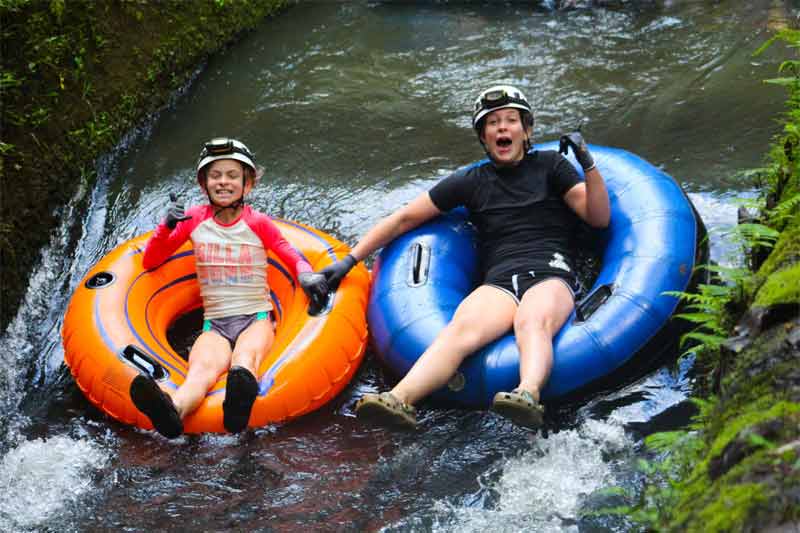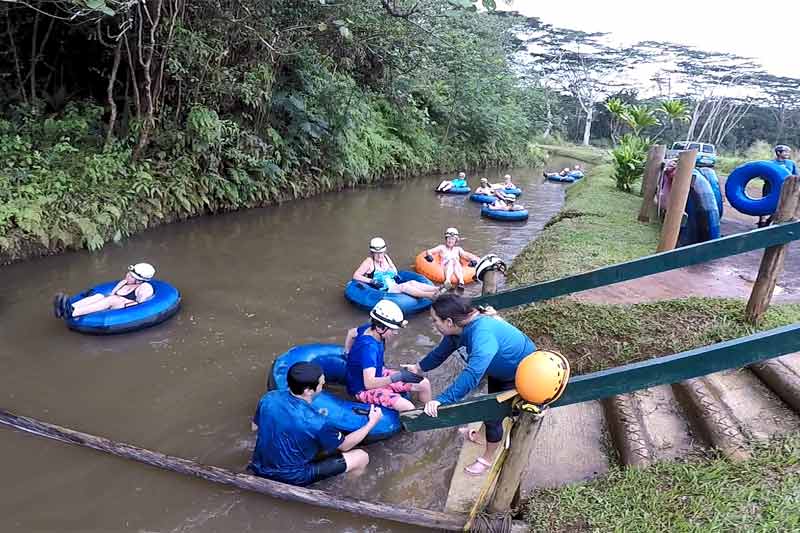 ---
Highlights
4WD Ride from Checkin to the Ditch
Headlamp and Helmet Included
Float through Tunnels Carved out of the Mountain
Reserve This Tour NOW because IT SELLS OUT WEEKS IN ADVANCE!!!
---
Description
Mountain Tubing Adventure is a unique activity that gives you a chance to travel back in time to the sugar plantation era. Circa 1870 a series of ditches, tunnels, and flumes were hand-dug by Chinese laborers to deliver water from the rainforest to the thirsty sugar cane fields near Lihue. This land is privately owned and has never before been accessible to the public. The closure of the Lihue sugar plantation made this tour possible ... allowing Kauai visitors the chance to travel into the island's interior and witness this engineering feat in a fun and relaxing way!
Your adventure begins at Kauai Backcountry Adventure's office on Highway 56 in Hanamaulu, just a few minutes away from the Lihue Airport. Your guides will fit you with gloves, a helmet and a head lamp and check your footwear to make sure that they won't come off and float away during your adventure. Your group will then climb into a colorful 4WD transport vehicle and head into the interior of the island - crossing old sugar cane fields along the way. Your guides will tell you about the plantation's history and about the lives of the men who built and maintained the ditch system. They also make up a few far-fetched tales along the way for your amusement (the high tension power line that you encounter is NOT really their zip-line tour - haha!). Your 4WD vehicle will stop for a photo op at an overlook that gives you the best view of Waialeale Crater that you are likely to get on your vacation ... unless you take a helicopter tour (which we also highly recommend).
A few minutes later you arrive at the start of the ditch ... and you get a brief safety demonstration to help you enjoy your float without incident. Then you get into your tube and just sit back and enjoy the ride. This isn't a whitewater adventure but it isn't the lazy river at your neighborhood waterpark either. The water is typically knee deep in most places, and the current moves you along fast enough that no paddling is required. This tour goes in and out of many tunnels, one of which is almost a mile long! You'll glide along in the underworld with a headlamp to light your way.
---
Cost
Kauai Backcountry Tubing Adventure Rate (KBA1)
$149.00 per Floater (plus 4.712% Hawaii sales tax)
---
---
Details
Schedule: Tubing is available daily at 9am, 10am, 11am, noon, and 1pm. Additional tours available during busy seasons. In fall of 2021 the tour is operating MONDAY through FRIDAY with no tours on weekends.
Tour length: 3 hours (including the 4WD vehicle ride to get back into the ditch after checkin). Actual float time is typically a little over an hour.
Gear Provided: Gloves, a helmet and head lamp. Rental shoes are available if you don't want to get your shoes wet.
What to Bring and Wear: Water friendly shoes, swimsuits or clothing that can get wet, towels, and a dry change of clothing, sunscreen, hat and bug repellent.
Restrictions: Minimum age is 5 and minimum height is 43 inches. Maximum weight is 300 pounds. No neck or back injuries. Children under 16 must be accompanied by an adult. Pregnant women require a note from their doctor OK'ing them to do this tour.
Reservations: Advanced reservations are required. When you reserve this adventure on our website your reservation will be guaranteed on your credit card. A 20% deposit will be charged just a few days before you leave home for Hawaii. The balance is charged the day before your tour.
Minimum Notice for Cancellation / Changes:For smaller groups...48 hours prior to the start of your tour. 72 hours notice of cancellation for groups of 6-9, 1 week for groups of 10, and 2 weeks for groups of 11 or more.
---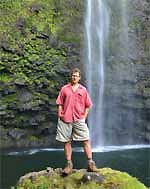 Kevin's Activity Tips:
This is truly a unique family-oriented vacation outing. While the minimum age is 5, parents should also use common sense when planning this tour. If you have a 5 year old who can't sleep at night unless you leave a light on, this is NOT the tour for them. Some 5 and 6 year olds will find the tunnels frightening ...others will love the tunnels. Almost 70% of the time is spent underground ... while this trip is designed for everyone, even an occasional adult who suffers from claustrophobia might be better off going shopping while the rest of the group does this tour. While older folks enjoy this tour too, anyone with neck or back problems should consider if the posture you adopt when riding the tube will aggravate any latent injuries.
The best rule of thumb in planning this activity is that if it sounds like fun to you, you'll really enjoy it. If it doesn't sound like fun to you, you probably won't enjoy it. If it does sound fun to you, BOOK IT NOW! This tour is insanely popular and sells out in advance. If you wait until you arrive on Kauai you WILL NOT get on. This is especially true for larger groups ... the more of you there are, the more important it is for you to book in advance so that your group doesn't have to split up and go at two different times.
Kauai Mountain Tubing Adventure does go out rain or shine, although heavy rainfall may occasionally cause the activity provider to cancel the trip. The typically light rain showers that give Kauai it's amazing garden setting are a part of life on the island ... activities don't stop around here when it drizzles. The water temperature ... well, it is certainly cool and refreshing. You'll get used to it quickly. The only part of your body that really gets wet and stays wet the whole time is your butt, and we all have a little extra padding there that helps keep us warm!
Midday timeslots sell out first, and often the only spaces that remain will be in the early morning or later afternoon. People think that afternoon will be warmer than morning ... but that isn't necessarily true (or doesn't make much difference) for several reasons. First, with the ditch location on the East side of island, much of the ditch system is in the shade in the afternoon. Second, because you spend SO MUCH of the time inside of tunnels, it doesn't really matter what time of day you are floating through them. It's ALWAYS dark in there! haha