Kauai ATV Tours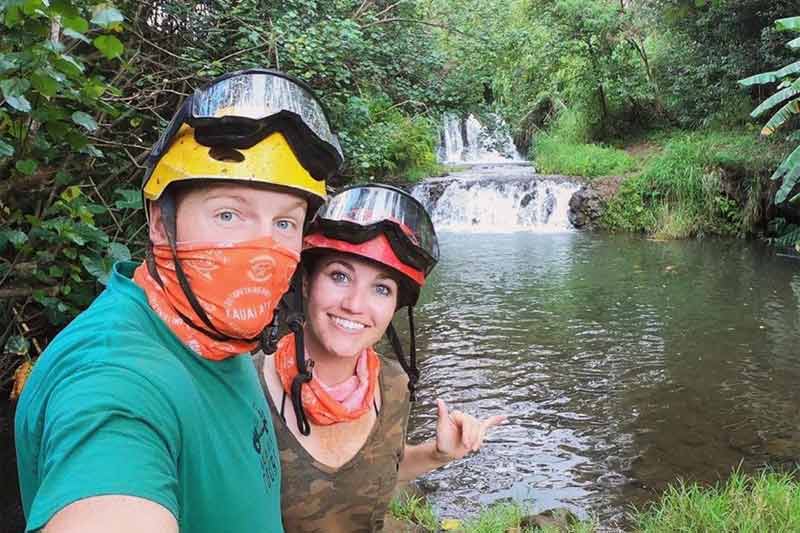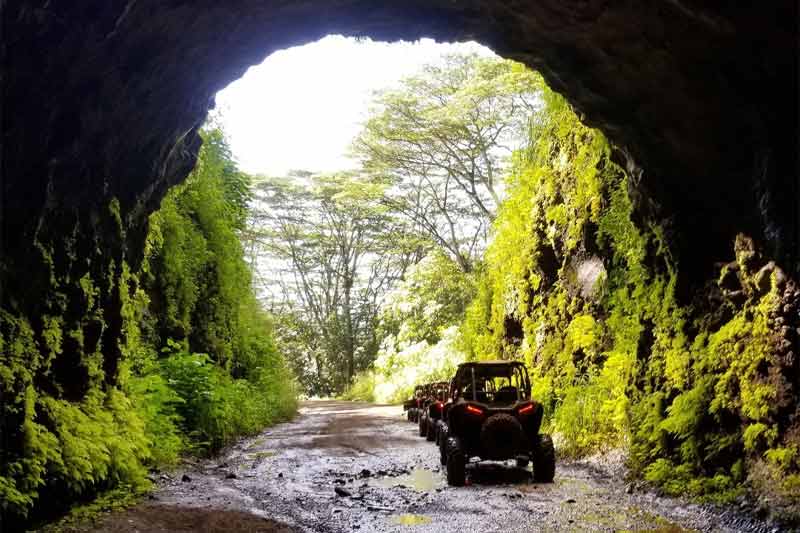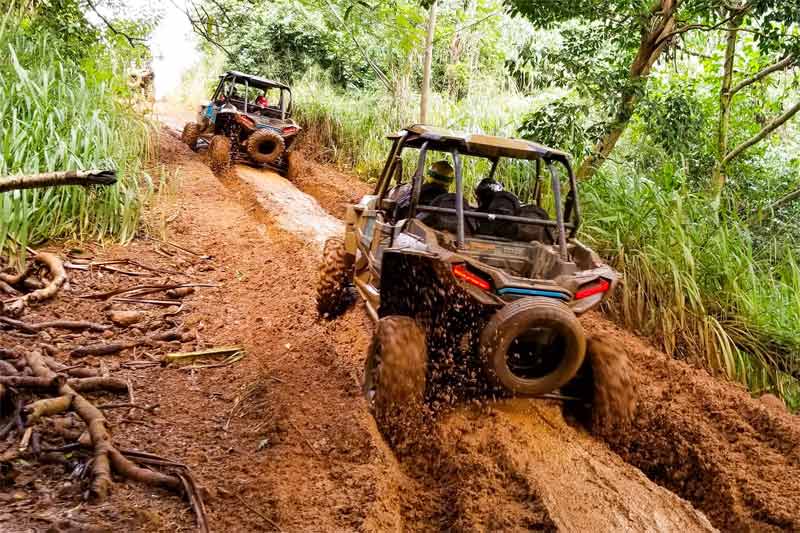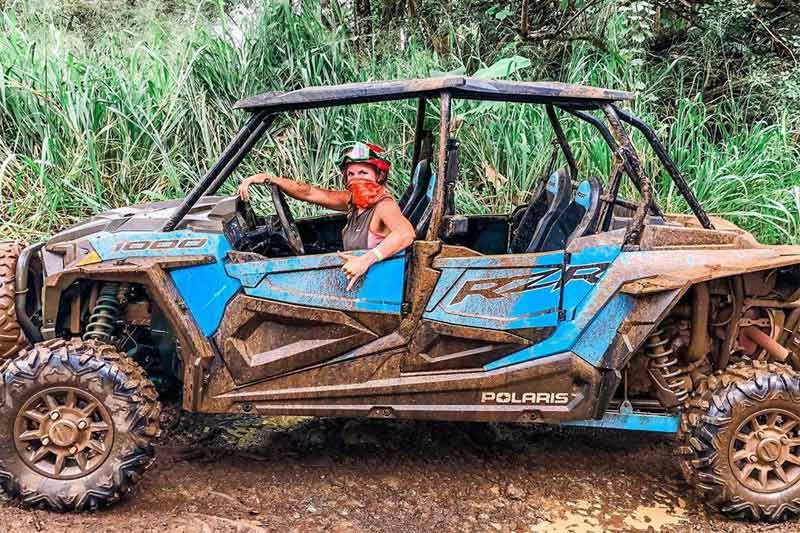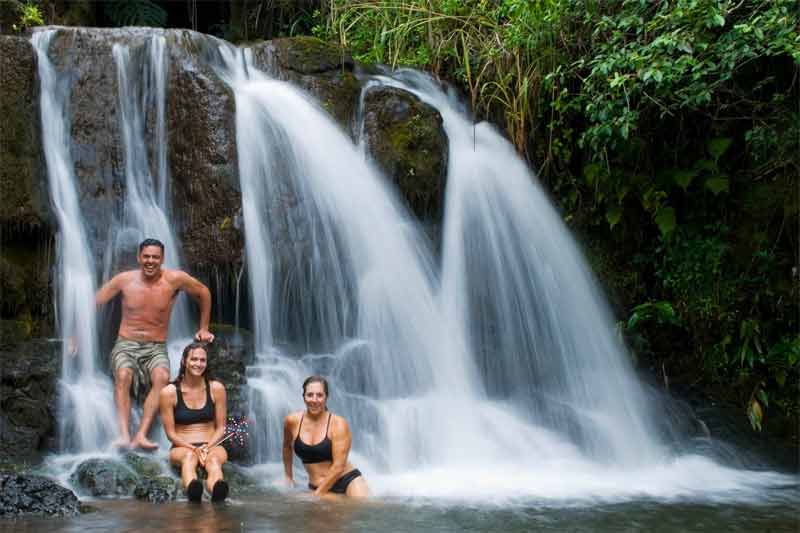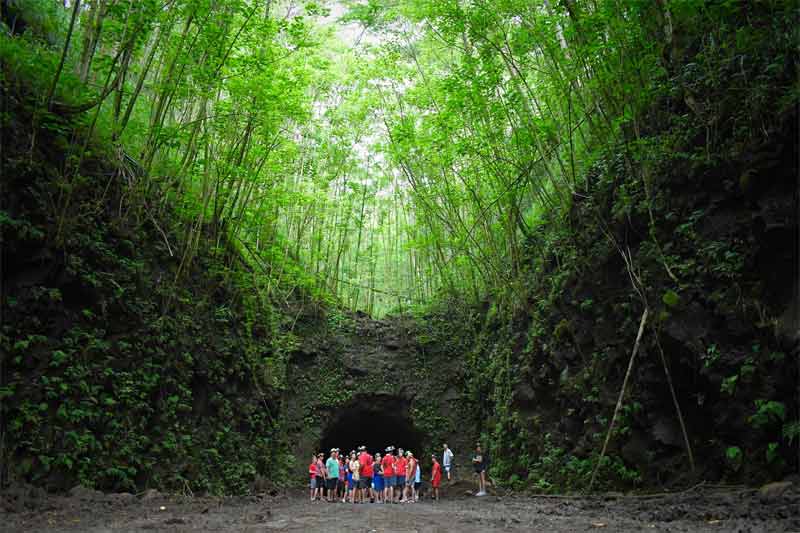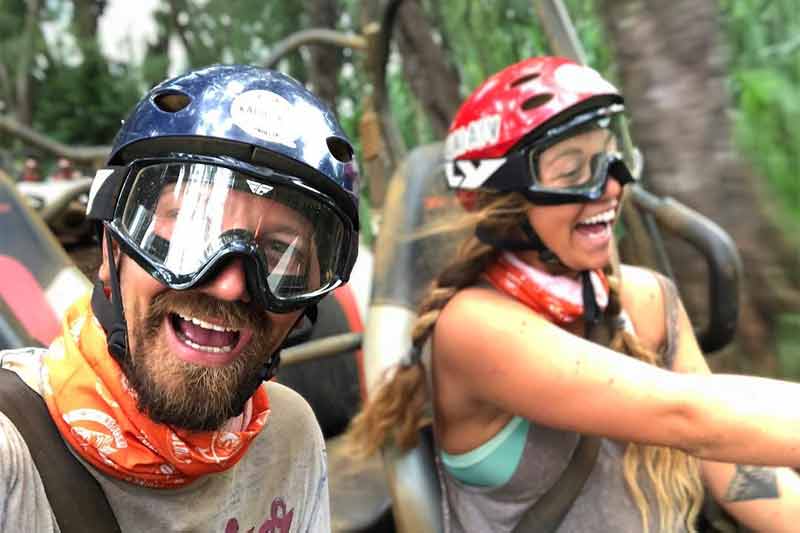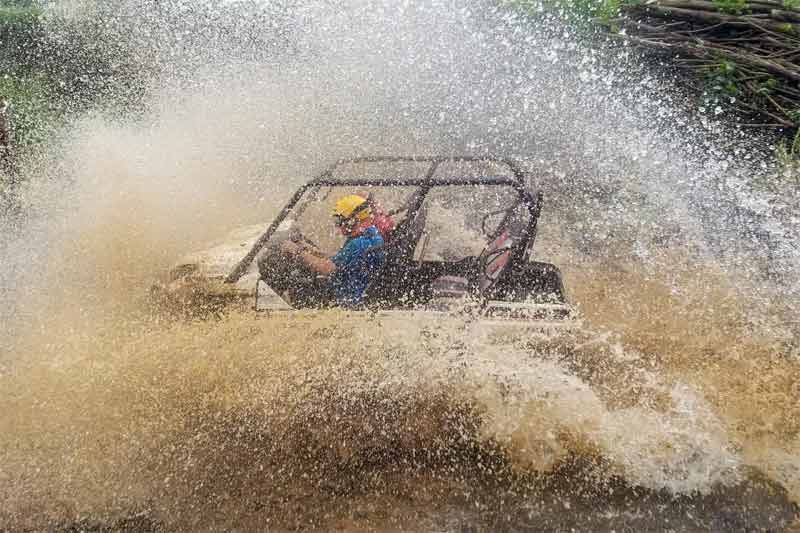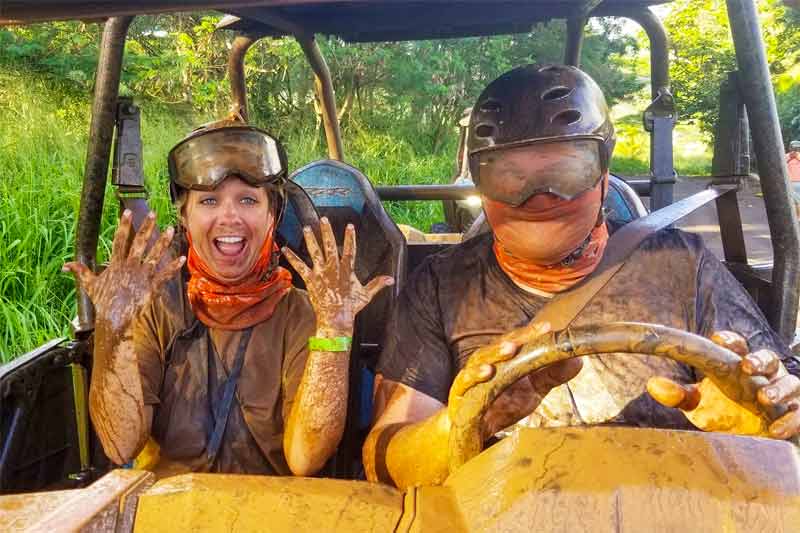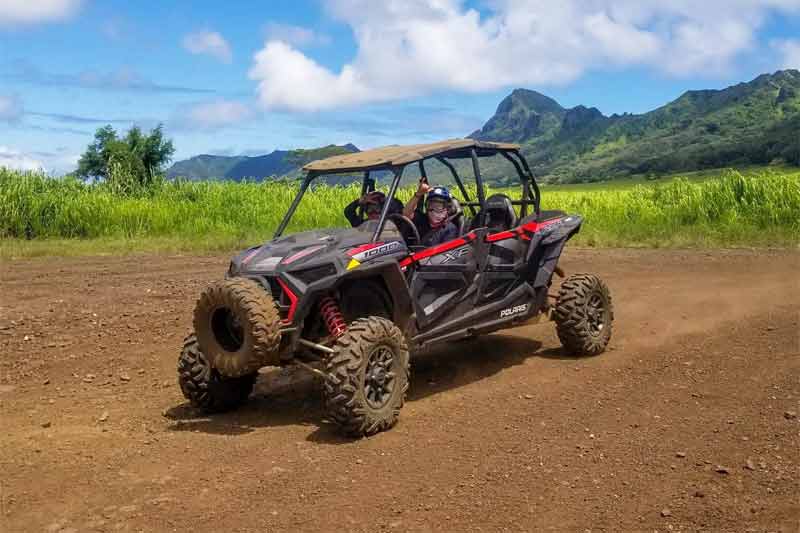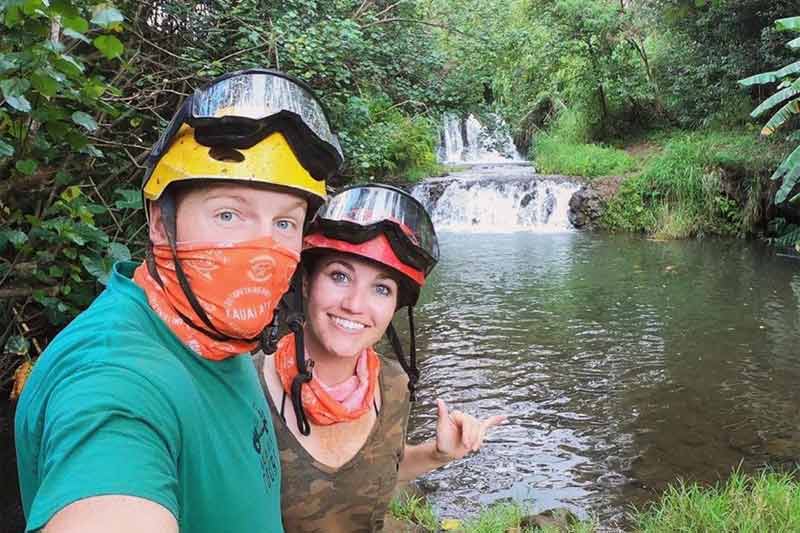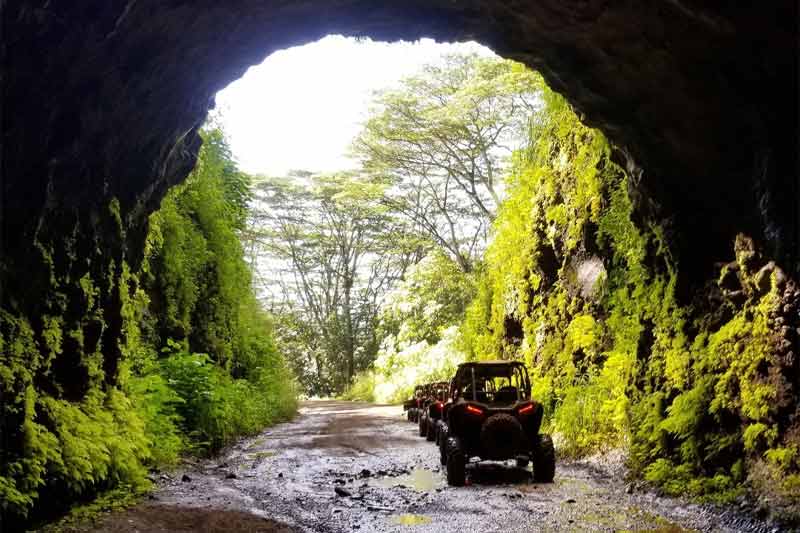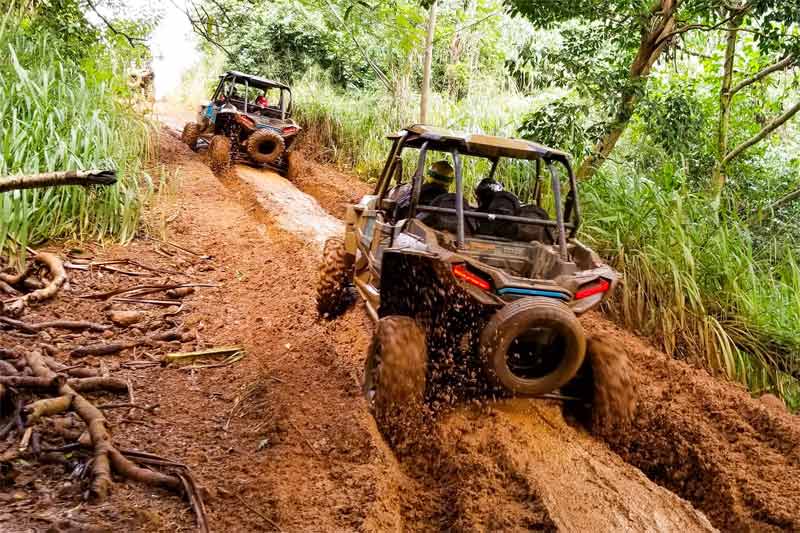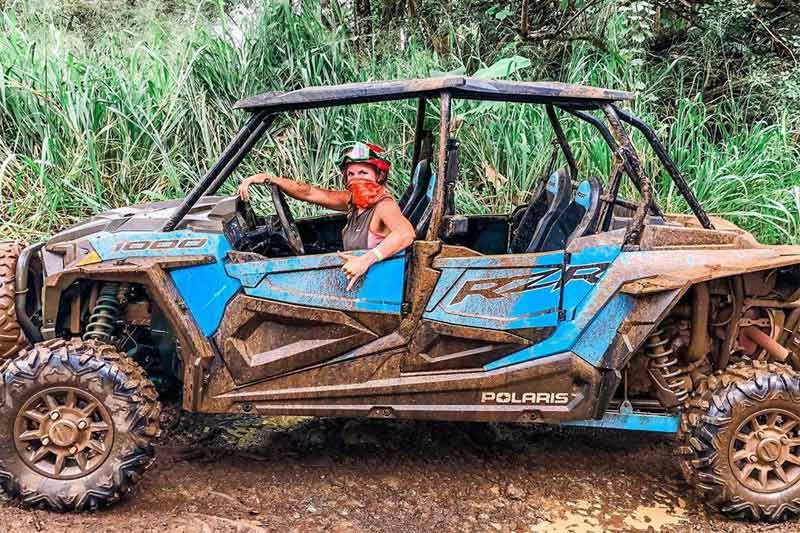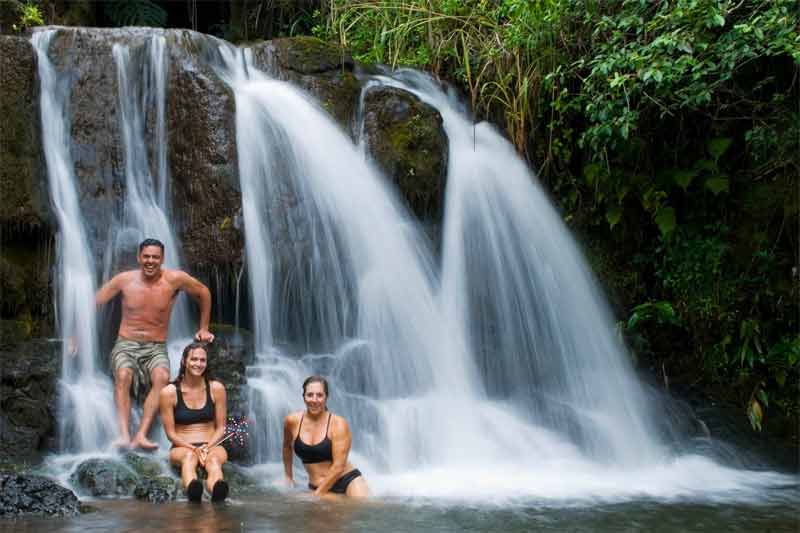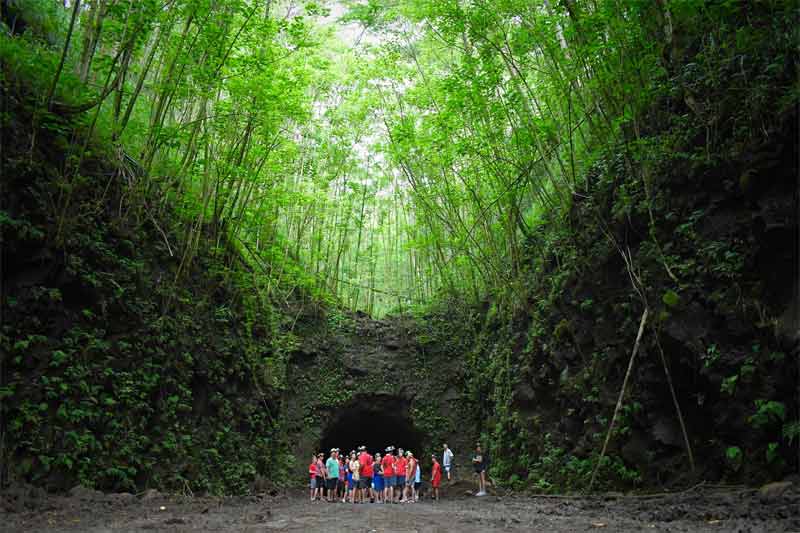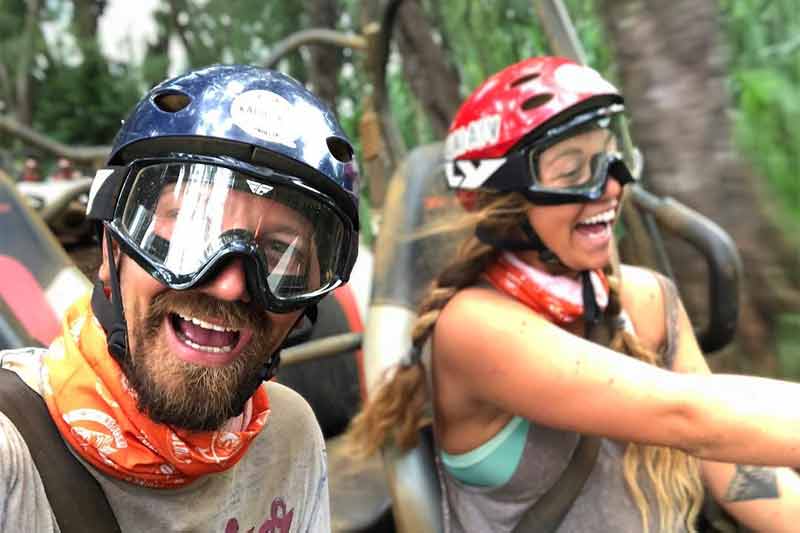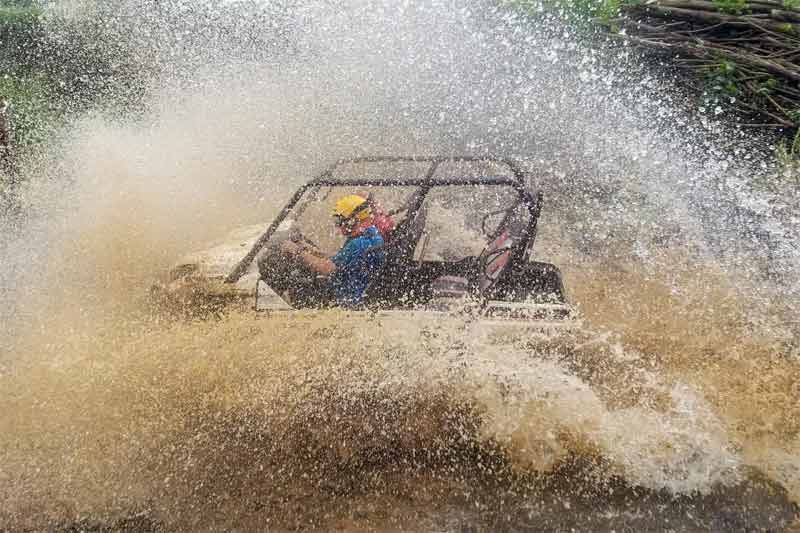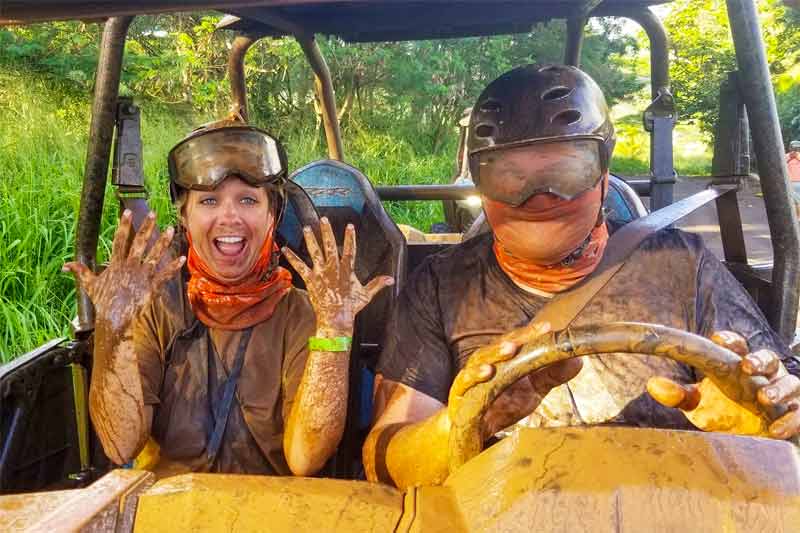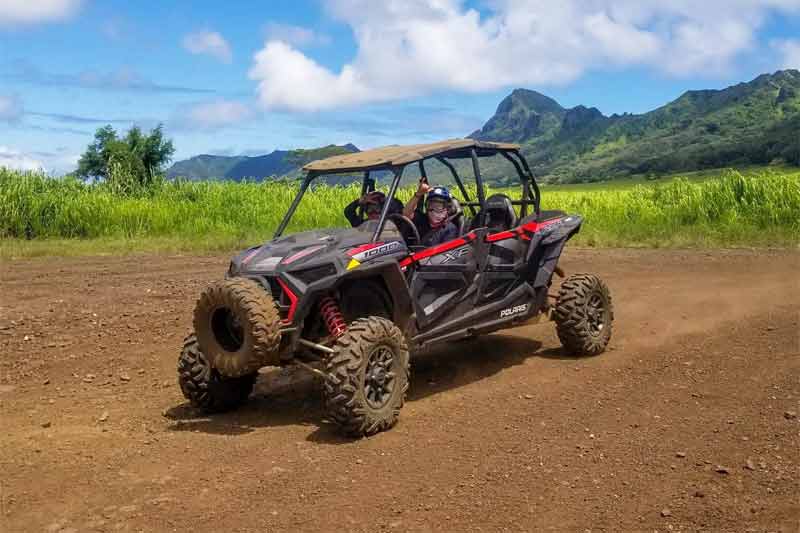 ---
Highlights
23 Miles of ATV Riding!
Pass through the Wilcox Tunnel
Swim or Relax at Jungle Waterfall
History, Scenery, Adventure, Fun!!!
---
Description
Explore south shore's rugged terrain from makai to mauka with Kauai ATV tours, and experience the sites and sounds of flora and fauna from arid farmland to lush tropical forest. You will ride along old plantation roads, swim in refreshing mountain pools and splash through riverbeds. Kauai ATV has become Hawaii's premiere tour for off road adventures!
Take an adventure through 23 miles of diverse off-road trails that will take you through a working plantation on Grove Farm lands. Your 4-hour journey begins near the old Koloa Sugar Mill, through a half mile cane haul tunnel, past World War II bunkers and continue to the interior of the island. Brief stops along the way will highlight famous movie sites, panoramic views and snapshots of Kauai's rich history. Take a dip into a hidden mountain pool at the base of a cascading waterfall.
Kauai ATV recently upgraded their fleet and now uses high-end 4-seat Polaris RZR's for all of their tours!
---
Cost
4 Hour Waterfall Adventure - Kauai ATV Rate
$362.00 per Vehicle with 1 or 2 Guests, $511.00 per Vehicle with 3 Guests, $660.00 per Vehicle with 4 Guests (plus 4.712% Hawaii sales tax)
---
Location
GPS Location: 3477-A Weliweli Rd. Koloa, HI 96756 Click to view map
NOTE: After checkin at their shop they have you drive to the ATV baseyard, which is about a mile from their shop.
---
Details
Schedule: Daily at 7am 8am 12pm and 1pm
Tour length: Approximately 4 hours
Gear Provided: Shirts, shorts, goggles and helmets are provided. Closed toed shoes are required but not provided. Water shoes available for purchase.
What to Bring and Wear: Bring a swimsuit, towel, and closed-toe shoes (that you don't mind getting wet) are required.
Restrictions: Minimum age is 5. Maximum weight is 320 pounds. Drivers must be 18 and older with a valid driver's license. Weight limit on all vehicles is 320 pounds per person. People who have major neck or back problems, are pregnant, have extreme allergies to dust or pollen or have had recent surgeries within the last 3 months will not be allowed to participate.
Reservations: Advanced reservations are required. When you reserve this adventure on our website your reservation will be guaranteed on your credit card. Our agency charges for this tour just a few days before the beginning of your vacation, so if you are planning ahead this event is "Rserve Now and Pay Later."
Minimum Notice for Cancellation / Changes:48 hours prior to the start of your tour. The tour goes out rain or Shine! No refunds will be issued due to inclement weather, unless Kauai ATV cancels the tour due to their determination that conditions are unsafe to operate.
---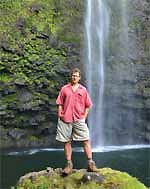 Kevin's Activity Tips:
ATV tours do not require previous experience and these vehicles are really easy to operate. After five minutes on an ATV most people are zipping around without a care. There is no shifting to worry about and you'll be amazed at how stable these vehicles are. Yes, ATV tours are expensive ... and I can tell you why. I've been in the garages of all of these ATV tours and a great deal of time and expense is involved with properly maintaining these machines. Your tour will also include a very low guest-to-guide ratio with a guide in the front and another in the back of your group (and typically a maximum of 8 riders in between). While these rides are suitable for people with no previous riding experience, please don't interpret this as an implication that it is impossible for you to get hurt riding an ATV. These are moving vehicles, and while accidents are rare, they do happen. If you are a complete KLUTZ or know you have poor reaction times or are especially "vehicle challenged" then perhaps this isn't the best tour for you. But the vast majority of people are capable of driving these machines ... they have about the same number of controls as a riding lawn mower.
Kauai ATV's Waterfall tour is the longest ATV ride I know of in the state of Hawaii. The ride begins near the old Koloa Sugar Mill, proceeds through old cane fields on the south shore and then goes under/through the mountain in the old Wilcox Tunnel which was carved as a shortcut route to haul cane to the mill over a hundred year ago. Once you get on the other side it's a different world. You are in a rainforest area with mud and waterfalls and swimming holes. It's a spectacular, interesting journey and the waterfall spot is lovely. Highly remmended tour experience!!!