Smith's Tropical Paradise Luau
Smiths Luau is currently selling out TWO MONTHS IN ADVANCE!!!
Reserve Late Summer / Fall Dates NOW or you will not get space!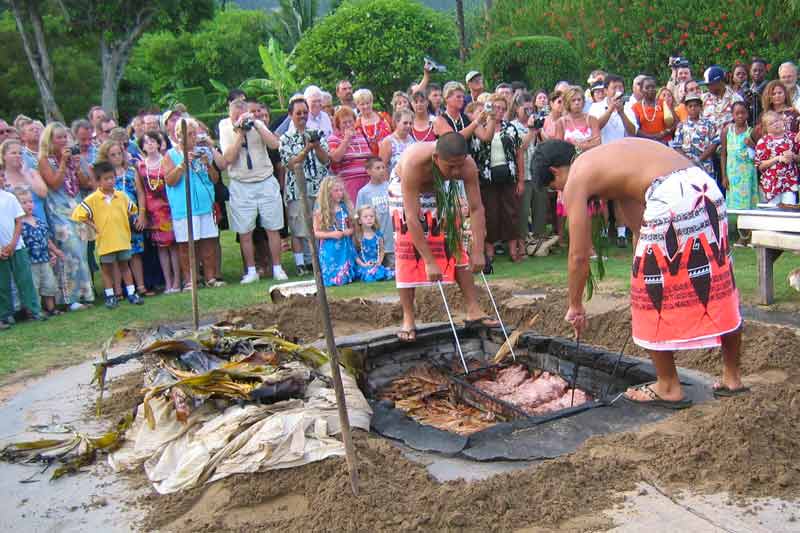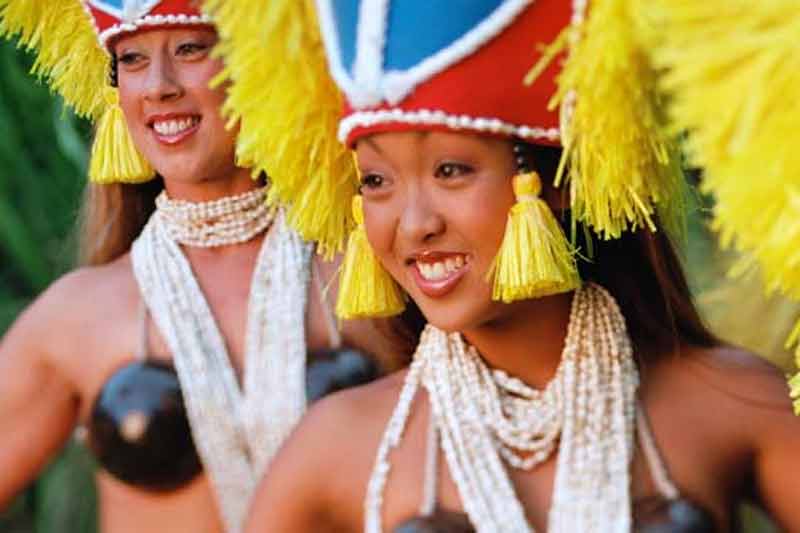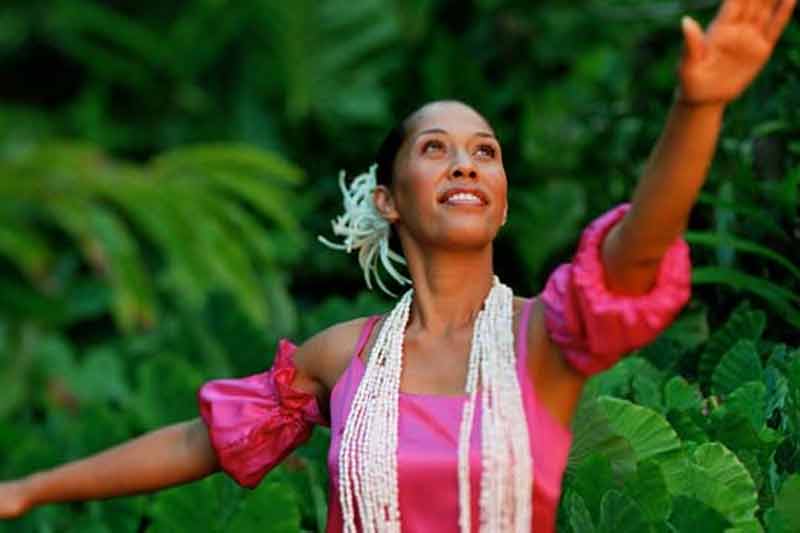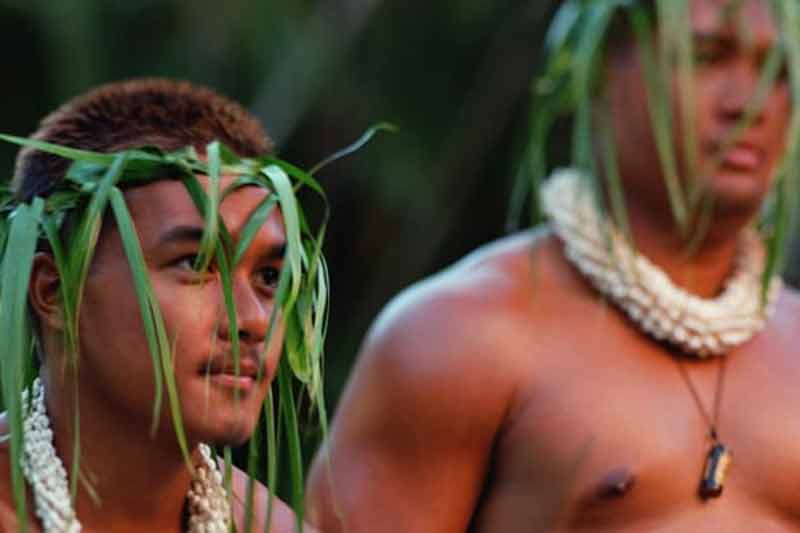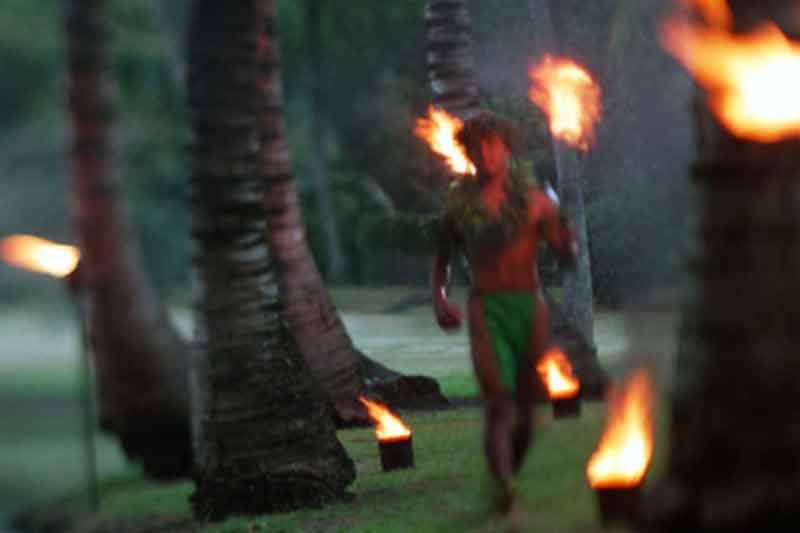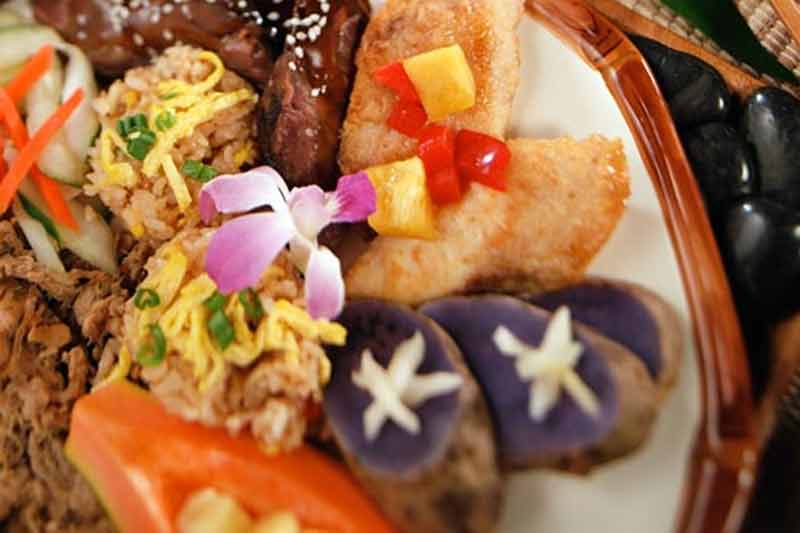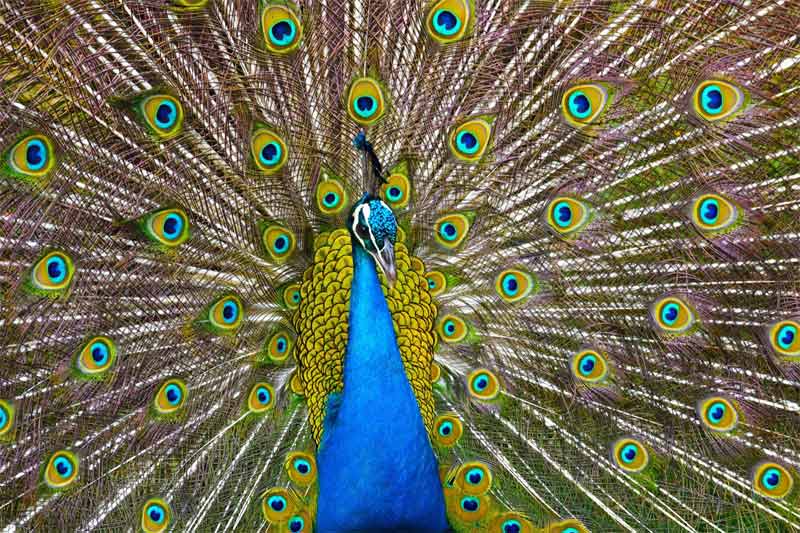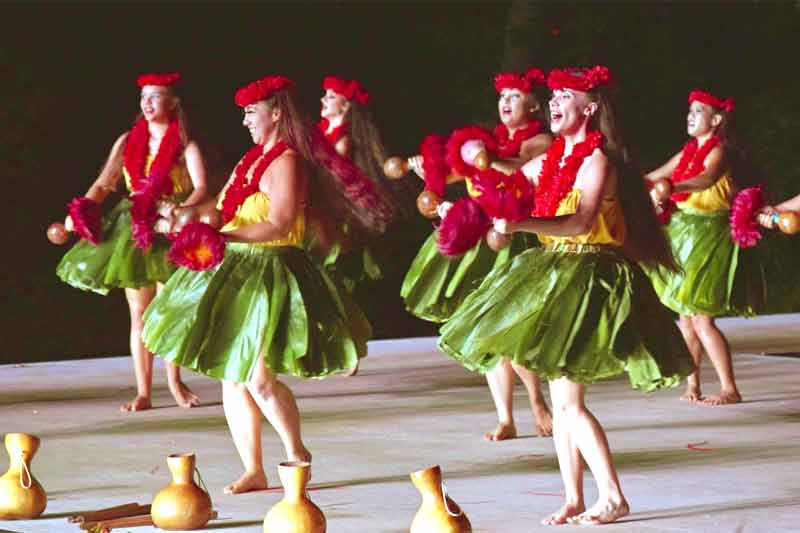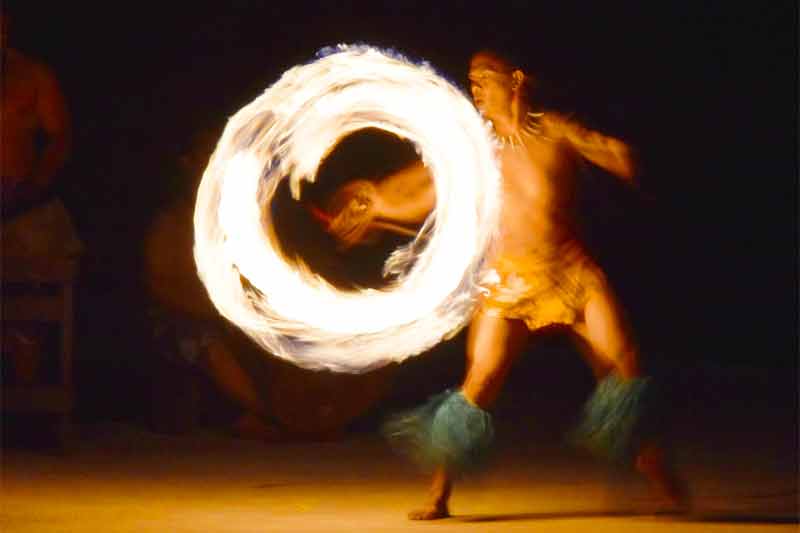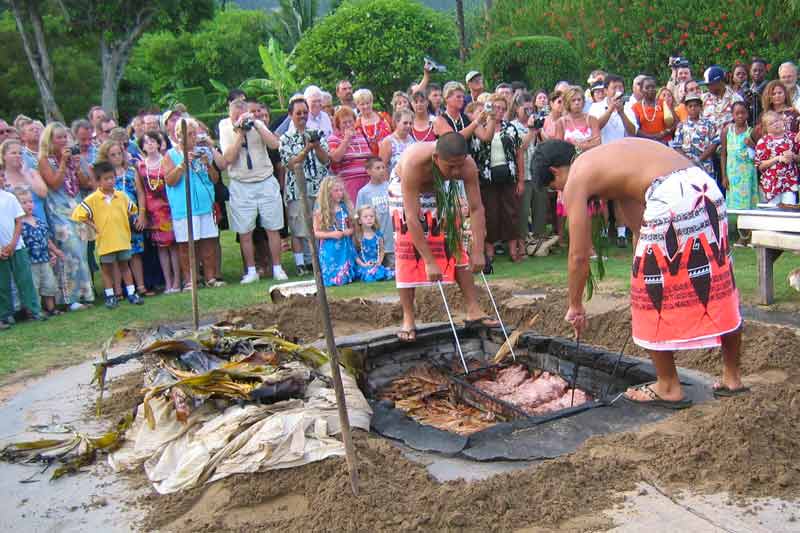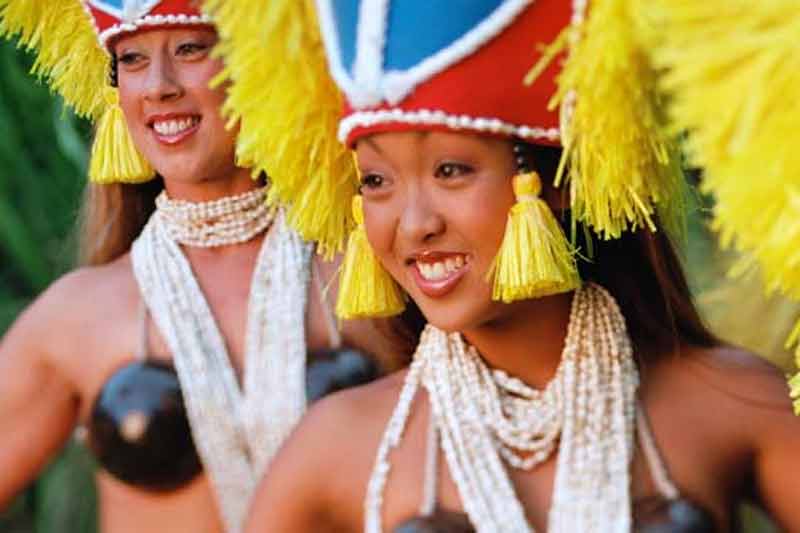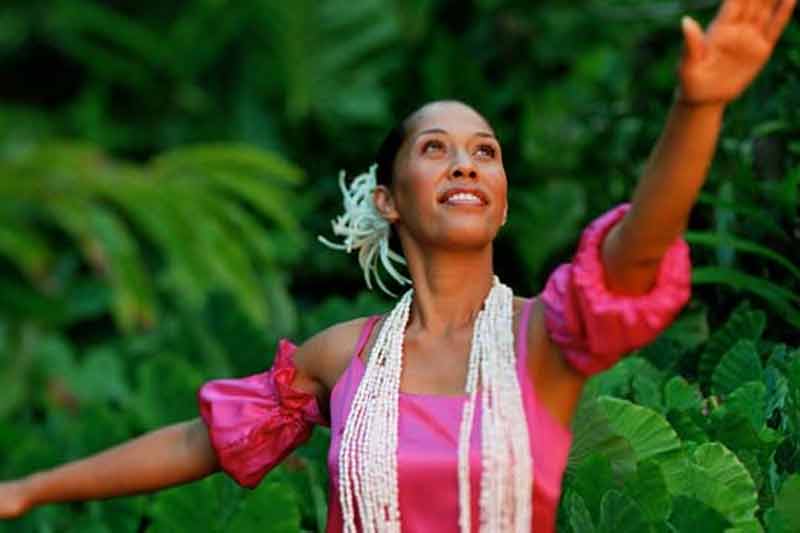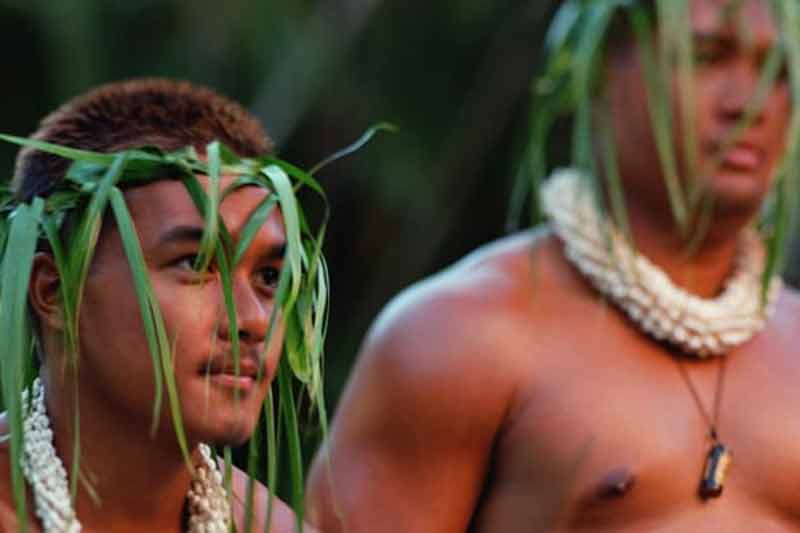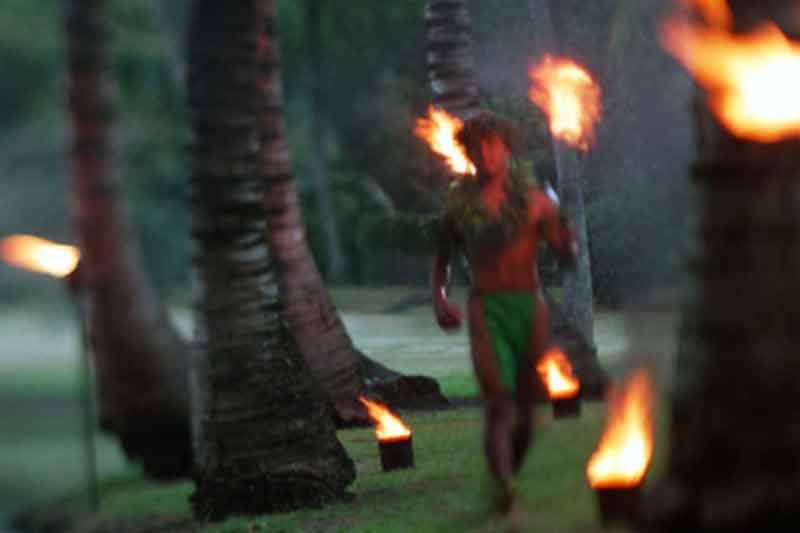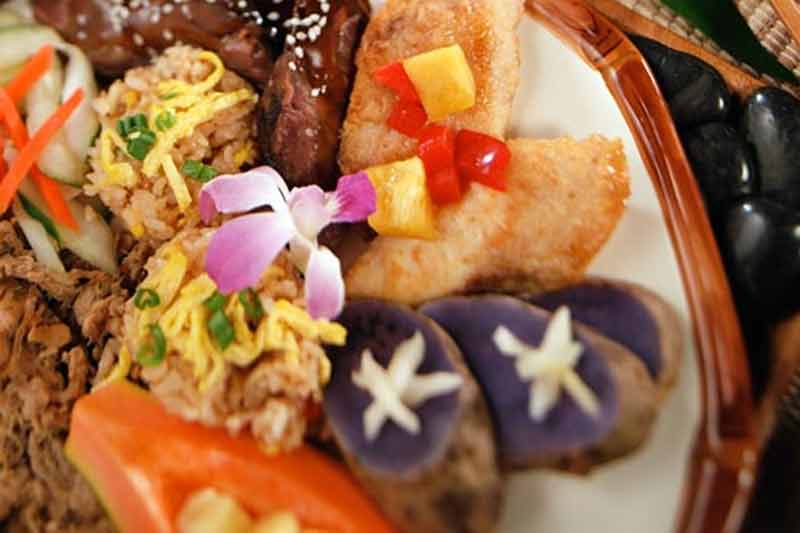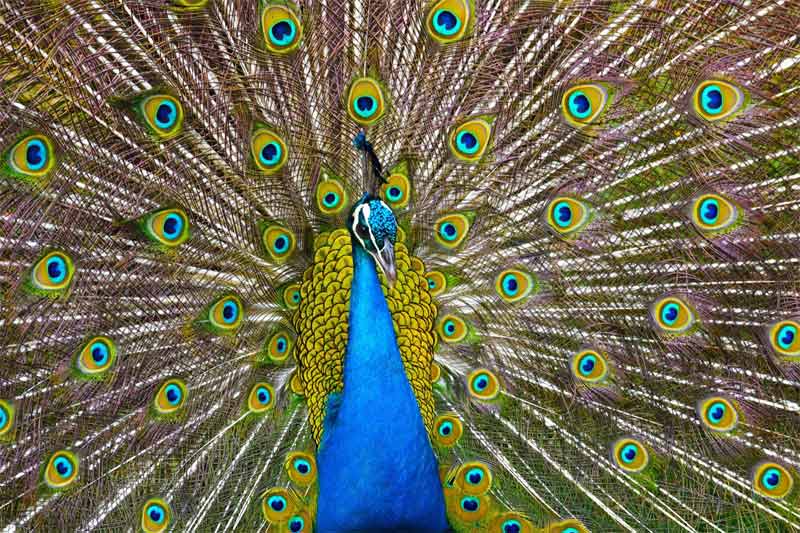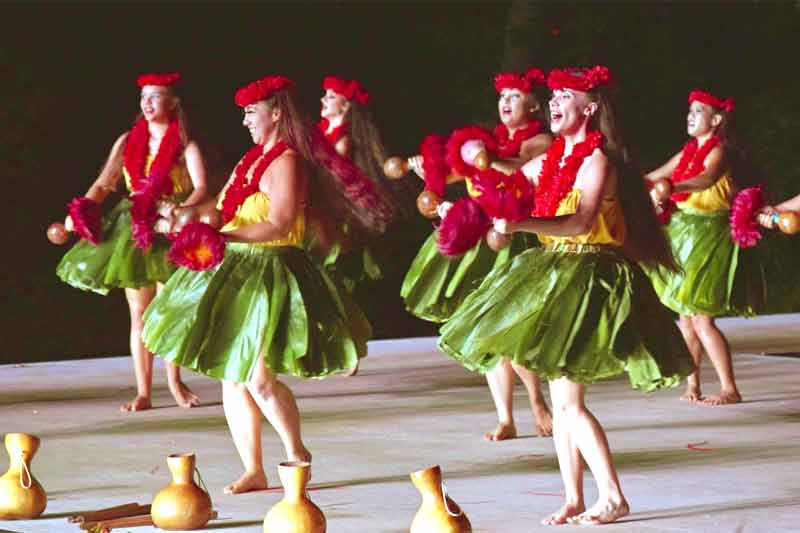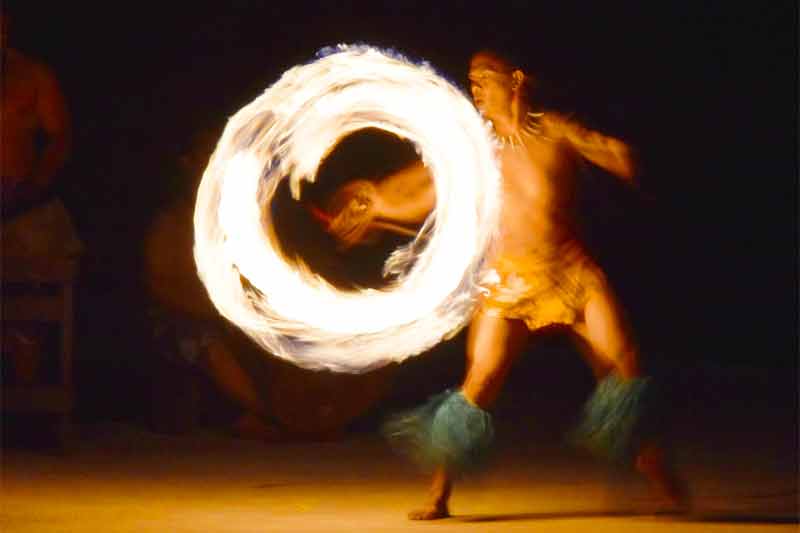 ---
Highlights
Narrated tram tour of the gardens
Imu ceremony with pig cooked in underground oven
Hawaiian feast with full open bar
Polynesian show featuring music and dance
---
Description
The Smith's Tropical Paradise Luau is located on the east side of Kauai along the Wailua River, the largest river in the state of Hawaii. The Smiths Family has been presenting this luau now for FOUR generations and are intimately tied to history and culture of the island. Festivities begin with a narrated tram garden tour. Stroll the meandering pathways, or enjoy lagoons teeming with fish, exotic peacocks, and more. Gather at the Imu Ceremony – the unearthing of the traditional pig – cooked to perfection in an underground oven. Enjoy cocktails and an international buffet while wonderful Hawaiian musicians entertain you throughout the dinner hour.
The generous buffet includes kalua pig, teriyaki beef, adobo chicken, sweet sour mahimahi, garden isle greens, poi, three bean salad, jello, oriental fried rice, macaroni salad, namasu salad, lomi salmon, assorted fresh fruits, assorted breads and butter, snowflake potatoes, sweet potatoes, hot vegetable of the day, coconut cake, haupia, rice pudding, coffee, punch, soft drinks, Mai Tais, beer, wine and a standard bar.
At 8:00pm, the Rhythm of Aloha Show begins – with colorful, authentic performances from Hawaii, Tahiti, Samoa, Philippines, New Zealand, China and Japan in the spacious open-air, torch-lit "Pele Amphitheater" (complete with erupting volcano!). Night blooming lilies open before your eyes as the performers immerse you in a colorful festival of dances, showcasing the lively ethnic groups that have come to call Hawaii home.
---
Cost
Smiths Luau Rate (SMI1)
$133.70 per Adult, $33.43 per Junior (7-13), $23.88 per Child (3-6), Infants (under 3) FREE (plus 4.712% Hawaii sales tax)
---
Location
Directions: Take Hwy. 56 to the Wailua Marina State Park and drive all the way back to the parking area.
GPS Address: 3-5971 Kuhio Highway, Kapaa, HI 96746 Click to view map
---
Details
Schedule: Monday, Wednesday, and Friday evenings with Tuesday and Thursday evenings added during peak travel periods.
Time: Checkin begins at 4:45pm and gates open at 5:00pm
Duration: Approximately 4 hours
Reservations: Required well in advance of your vacation. A credit card number is required to confirm your reservation; your card will be charged by Smiths Tropical Paradise Luau when your seats are reserved.
Minimum Notice for Cancellation / Changes: 48 hours prior to the start of the event.
What to Bring / Wear: Evening resort attire (one big step up from what you'd wear to the beach).
---
Fern Grotto Cruise Add-on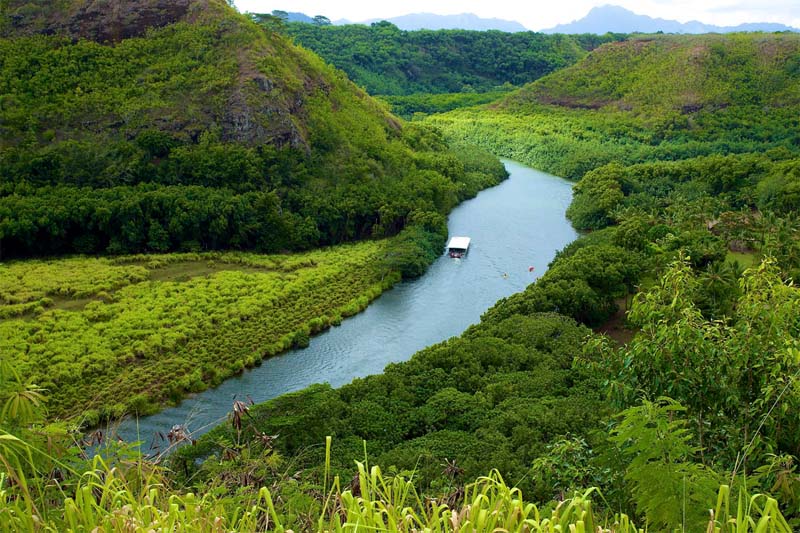 Consider combining this luau with the 3:30pm Wailua River Cruise to the famed Fern Grotto, a geological wonder of Kauai. The cruise departs from the same property where the luau is held. Cruise the historic Wailua River, the only navigable waterway in all of Hawaii. As you travel up-stream towards the Fern Grotto, your local guide will tell ancient tales of the river while you enjoy live Hawaiian music and get a hula lesson on board the spacious open-air boat. The river's fresh water pours down from Mt. Waialeale, one of the wettest spots on the Earth. When you arrive at the Fern Grotto you'll marvel at the sight of ferns growing upside down from the roof of the cave as you are serenaded by some of Kauai's best musicians.
Smiths Luau and Fern Grotto Rate (SMI2)
$162.35 per Adult, $47.75 per Junior (7-13), $38.20 per Child (3-6), Infants 2 and under FREE (plus 4.712% Hawaii sales tax)
---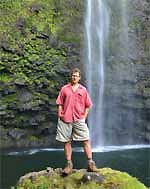 Kevin's Activity Tips:
Kauai is known as the "Garden Isle" so it only makes sense to attend a luau located in an environment that reflects the unique beauty of Kauai … that's what makes the Smith's Tropical Paradise Plantation such a great setting for a luau.
The show at Smith's is the most unique of any luau because they represent dancing from all the cultures that have come together to make up Hawaii as we know it today. In addition to the traditional cultures you see at a luau (Hawaiian hula, dancing from Tahiti, Samoa, New Zealand, Tonga), they also feature traditional dances from Japan and the Philippines – two countries that had large numbers of immigrants move here to work in the plantation fields.
It takes a lot of rain to create this lush beauty … don't be surprised (or disappointed) if it is raining on the night you attend. My motto is "If you live in the rain forest, don't complain when it rains." This luau is very well set up to capitalize on the area's tropical splendor while at the same time keeping guests dry if it rains. The luau buffet is held in an open-air covered pavilion, and the international pageant is held in an outdoor amphitheater with a roof over the seating area (sort of like a theater at Sea World). The show is held outdoors, and it feels like you are outdoors, but you won't get wet.