Niihau Snorkel Tour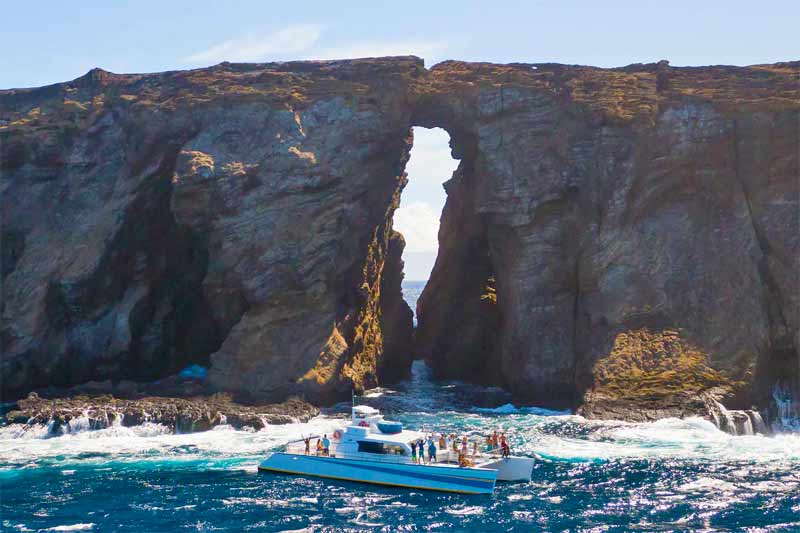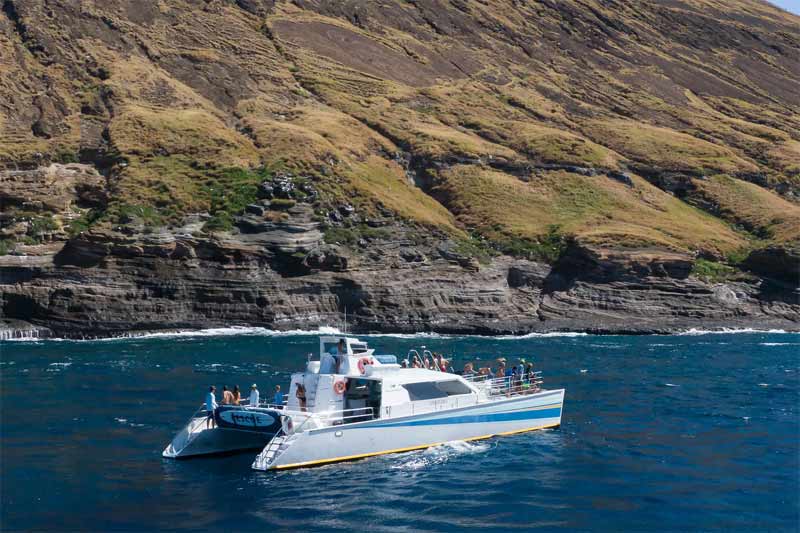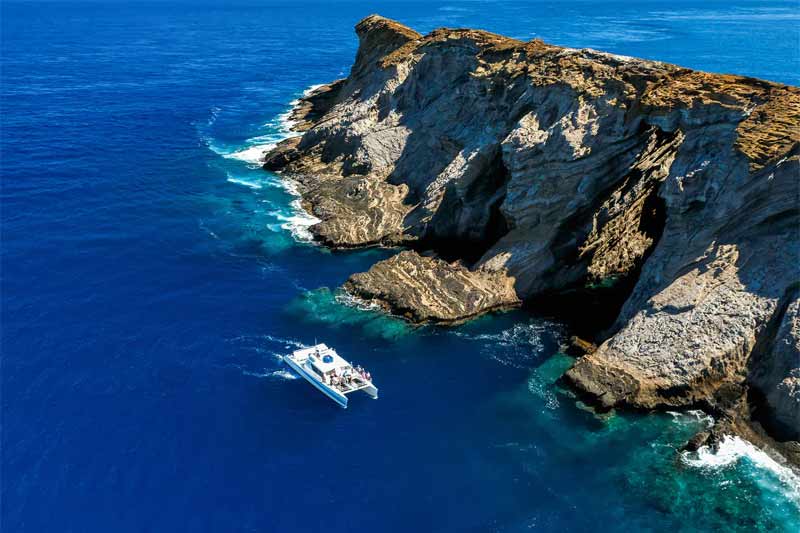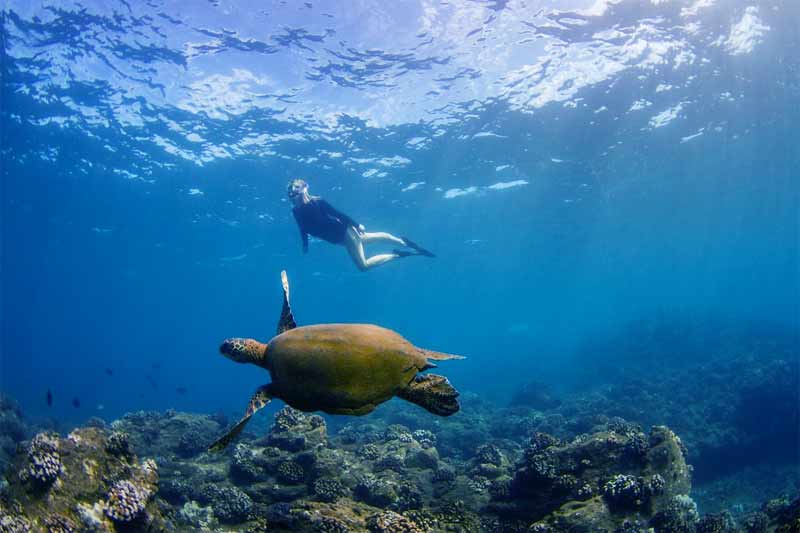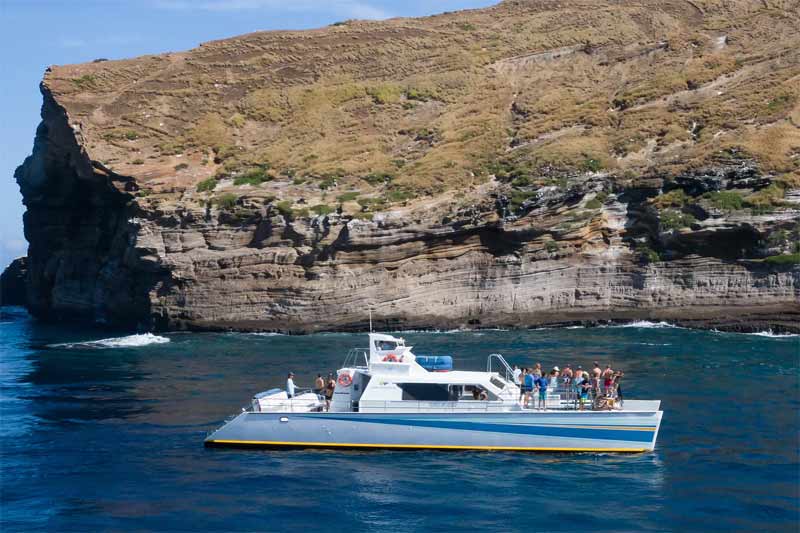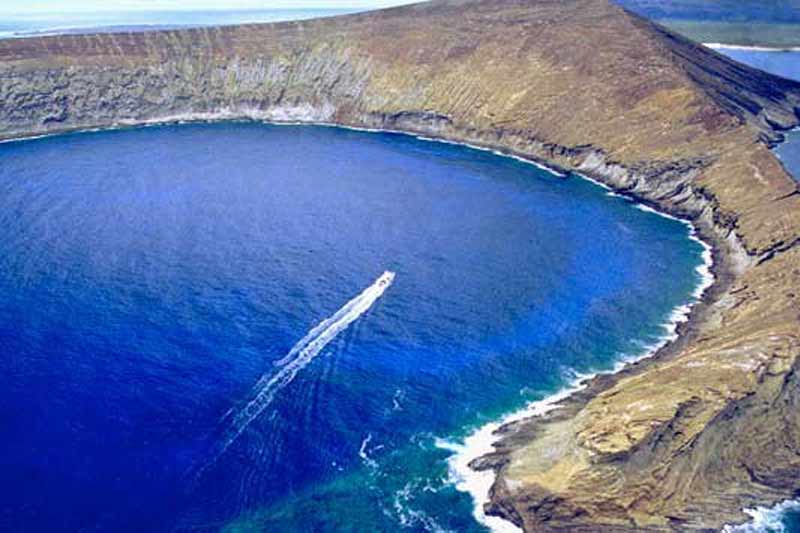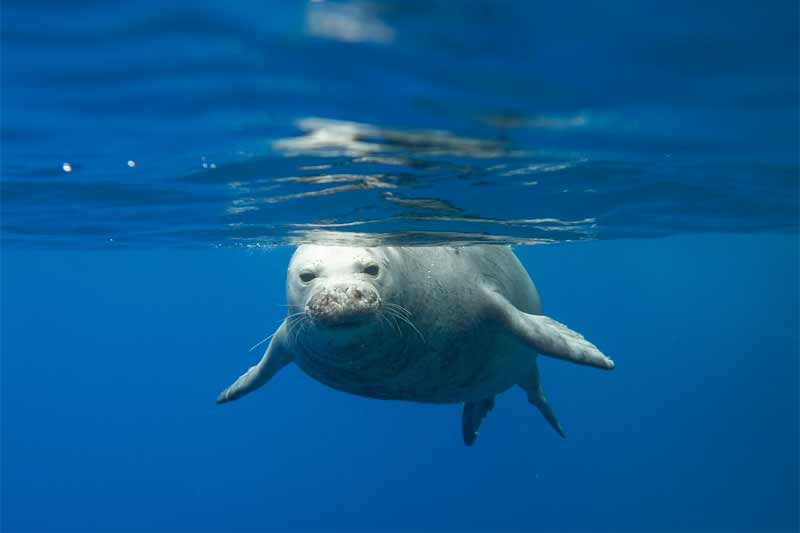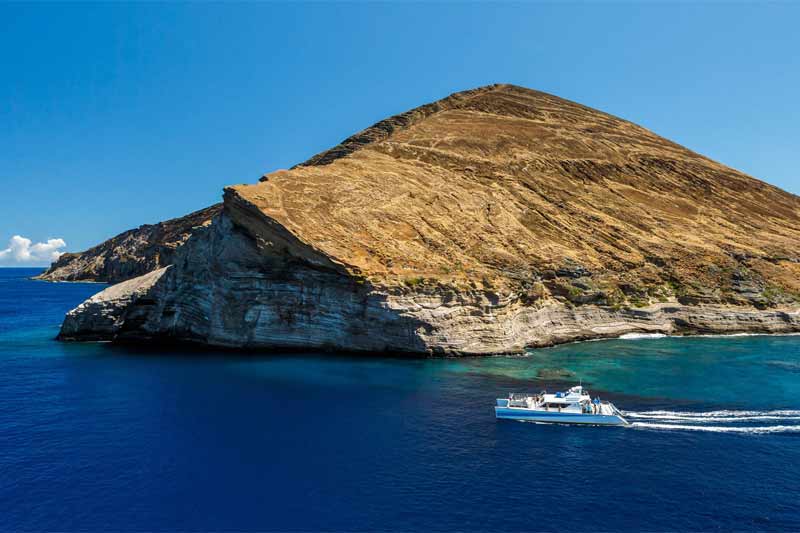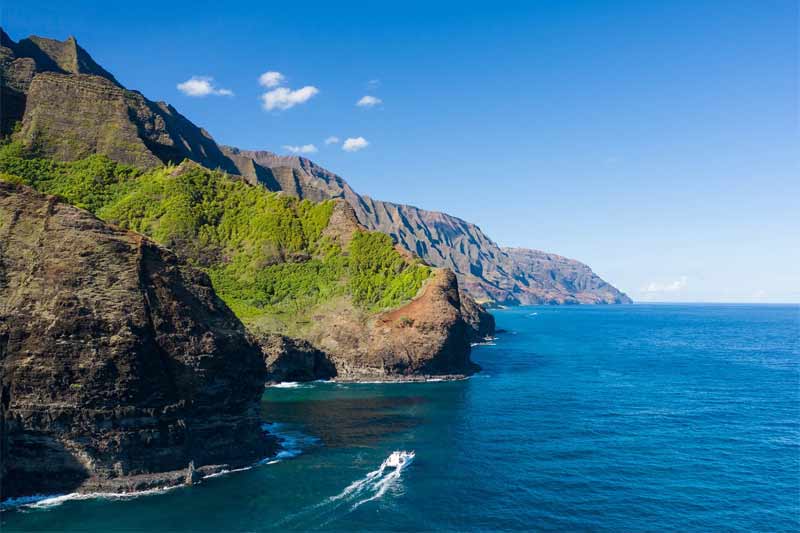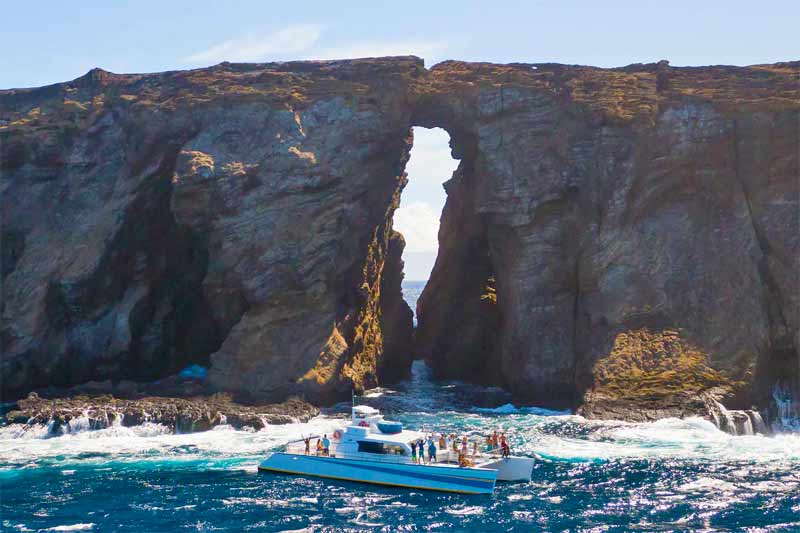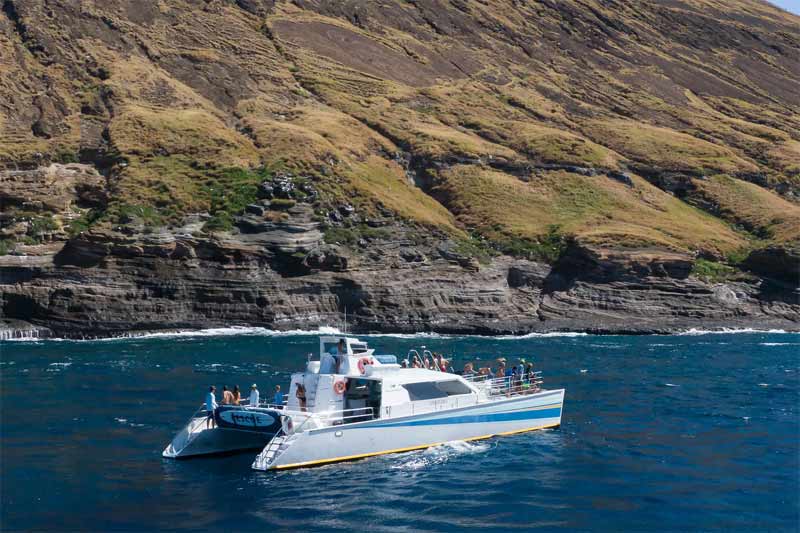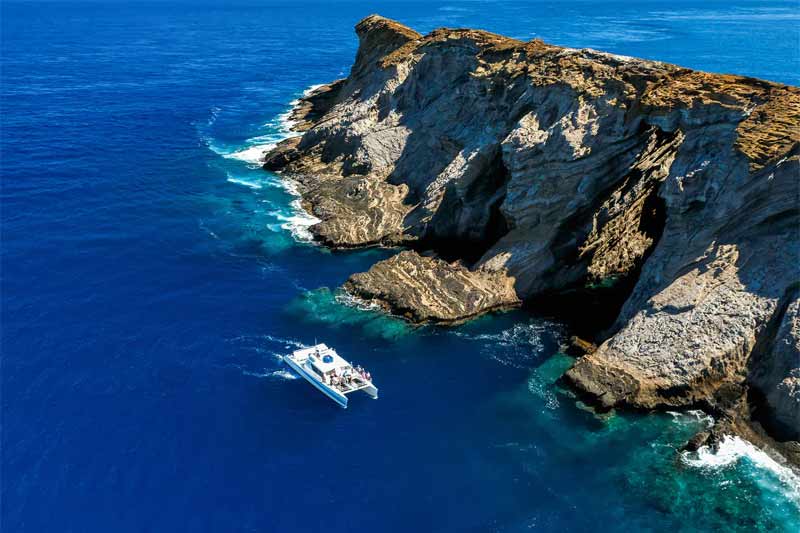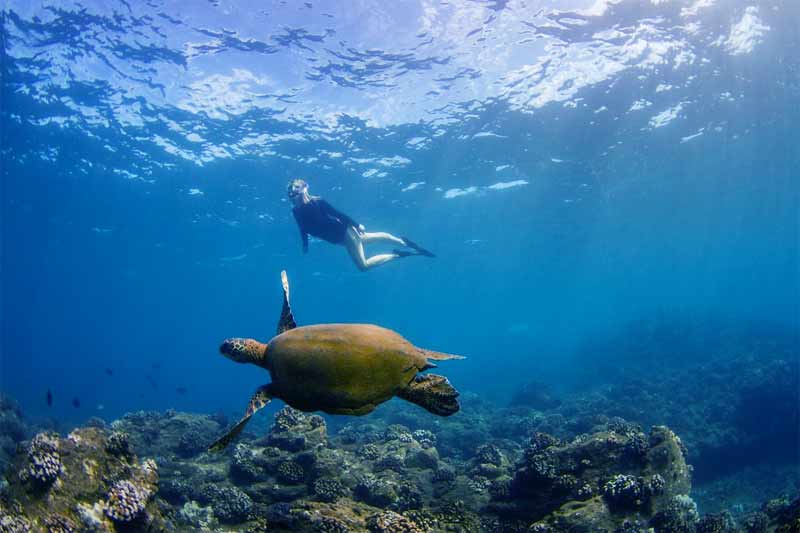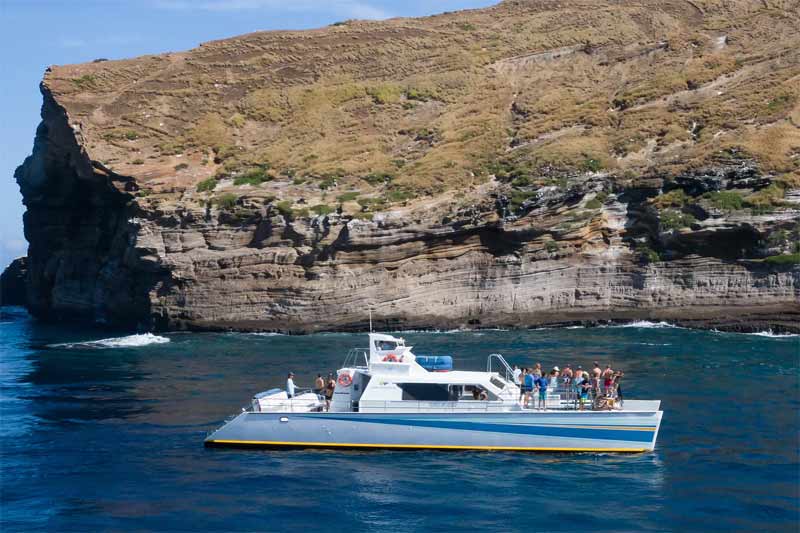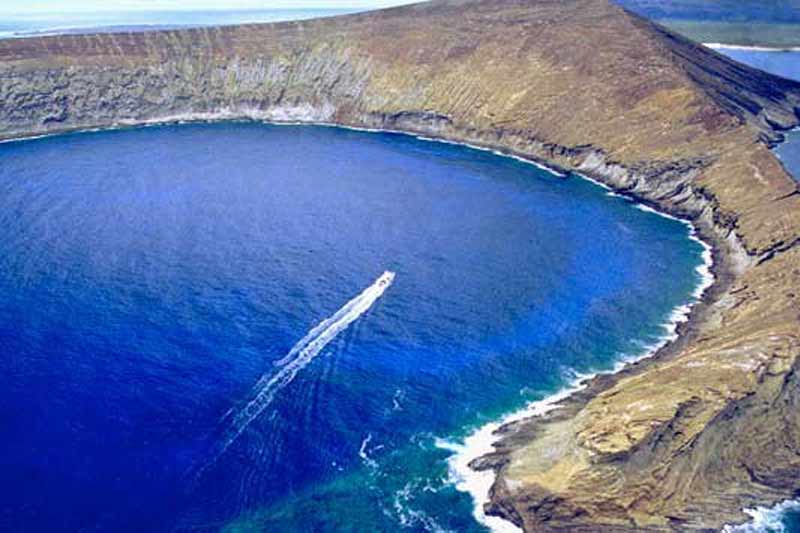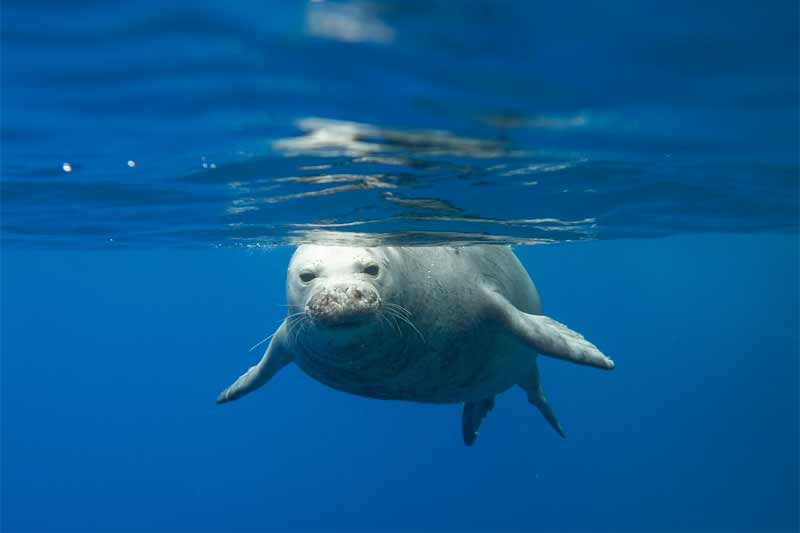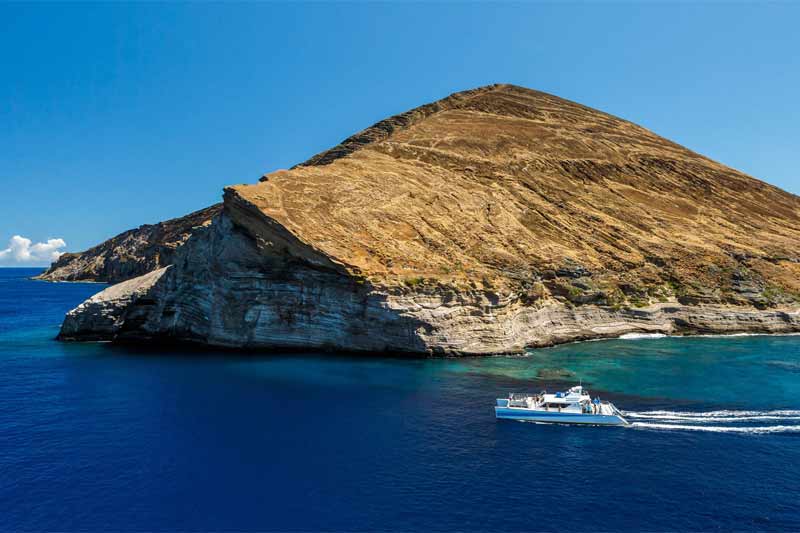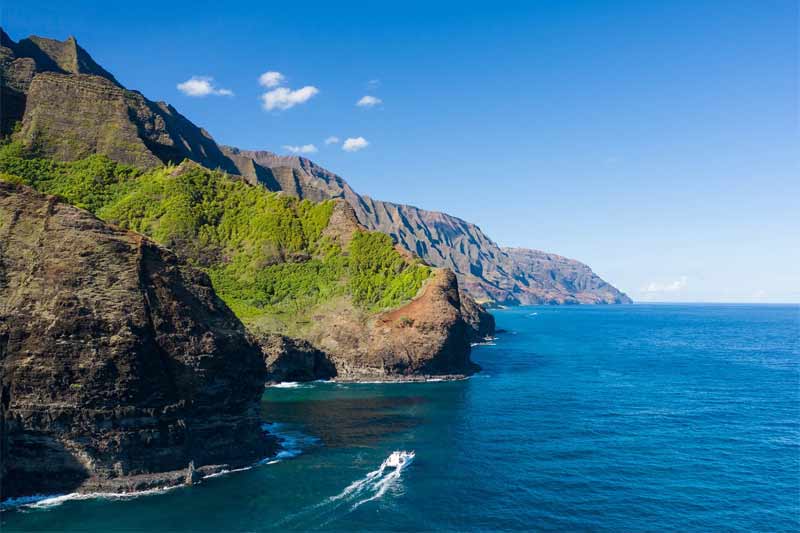 ---
Highlights
Sightseeing along the Na Pali Coast
Channel Crossing to the Island of Niihau
Snorkeling at an Ancient Volcanic Crater
Dolphins,Monk Seals, Whales Often Seen!
---
Description
Journey aboard Holoholo's 65-foot high speed specially designed powercat for a 7 hour supertour of the Na Pali coastline and the island of Niihau. The rugged beauty of this area is truly a sight to behold! Witness sea caves, waterfalls that drop from hanging valleys to the ocean below, and see the Na Pali coast trail and the remote beaches that mark this pristine wilderness area. After enjoying the Na Pali, your real adventure begins! The boat crosses the channel to the forbidden and mysterious island of Niihau. On the crossing it is common to encounter dolphins and melon-headed whales! Upon arriving at Niihau the boat stops for snorkeling at Lehua Rock, an islet on the northern tip. This volcanic caldera provides crystal-clear water for snorkeling. Sometimes larger sea life can be seen swimming on the bottom almost a hundred feet below!
Because of the shape of the volcanic caldera, it is almost always possible to find a great snorkel location that is protected from wind and ocean swells. There is very little sand along the islet of Lehua, so the water clarity is amazing. This volcanic feature is very similar to the famous snorkel location of Molokini off the coast of Maui, only THIS volcanic cone is much MUCH larger!
---
Cost
Niihau Supertour Rate (HHC1)
$285.00 per Adult, $265.00 per Child (ages 6-12) (plus 8.108% Hawaii sales/harbor tax)
---
Location
Check In: Holoholo Charters office one block from the Port Allen small boat harbor on the south shore of Kauai.
GPS Address: 4353 Waialo Rd, Eleele, HI 96705 Click to view map
---
Details
Schedule: Daily at 6:30am (exact time may vary with the seasons)
Reservations: Advanced reservations are necessary! A credit card is required to confirm your tour date as Holoholo Charters will charge for this event when your reservation is finalized.
Tour includes: Snorkel gear, locally made reef safe sunscreen, continental breakfast, buffet lunch. Free beverages all day — with beer and wine served after the snorkel.
Tour length: 7 hours
Vessel: 65 foot Powered Catamaran
Capacity: 49
Restrictions: The channel crossing can be rough; no pregnant woman, no one with neck or back injuries, and no children under 6 are permitted. Pacemakers and/or defibrillators are prohibited on all Na Pali Coast Tours departing from Port Allen. Full face snorkels are not allowed.
What to Bring and Wear: Wear swimsuits and bring a towel.
Minimum Notice for Cancellations / Changes: For parties of 1-5, cancellation must be made at least 48 hours before the start of the event. For parties of 6 or more, cancellation must be made a minimum of 7 full days prior to tour date.
---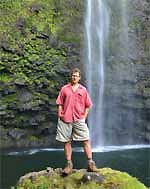 Kevin's Activity Tips:
"Supertour" is an apt description for this adventure. No other trip will allow you to see and do so much in one day! When I went out on this tour I saw two different types of dolphins, melon headed whales, snorkeled with a Hawaiian monk seal, watched a school of mahi mahi frolic just a few yards away from the boat ... I could go on and on. Generally, I find the Na Pali coast trips to be outstanding for sightseeing but the snorkeling isn't all that great. With this tour you get to see the beauty of the Na Pali AND combine it with wonderful snorkeling at Lehua, an ancient volcanic caldera. I've never been on a tour where I saw so much diversity in terms of large marine animals.
While this tour goes TO the island of Niihau, it does NOT actually stop and land there. You do get some nice views of the island from just off-shore. You get a much better feel for the geography of Ni'ihau when you see it from this perspective.
I highly recommend this tour but, and I repeat BUT ... the channel crossing on the way back to Kauai can get rough. They do not allow anyone who is pregnant, has neck or back injuries, or is under the age of 6 on this tour. Always keep one hand on the boat at all times as you are moving around. Those who are prone to motion sickness should take preventative measures.