Kipu Ranch ATV Tours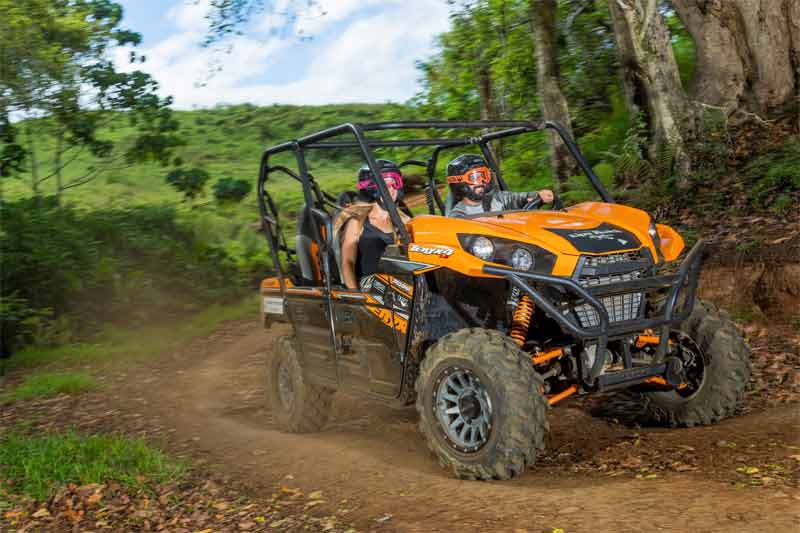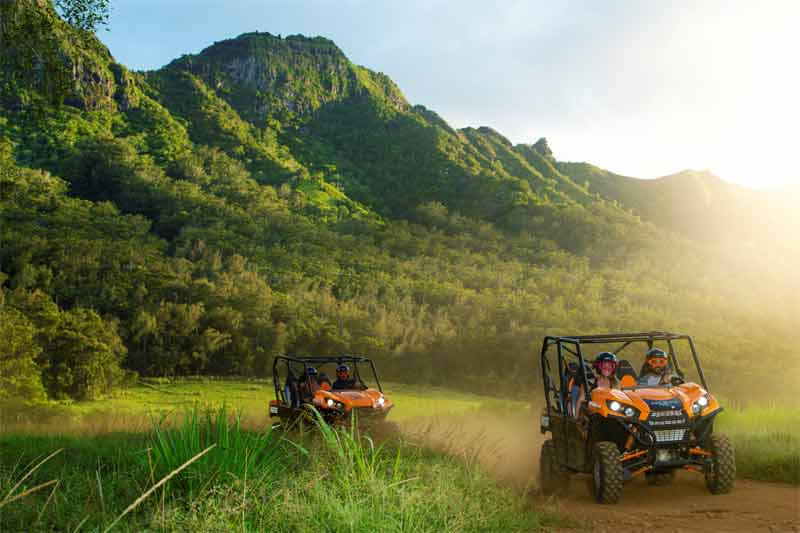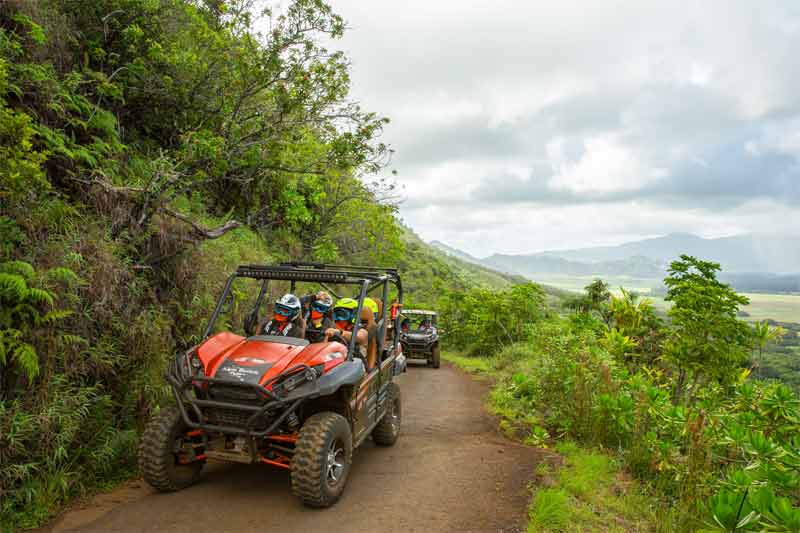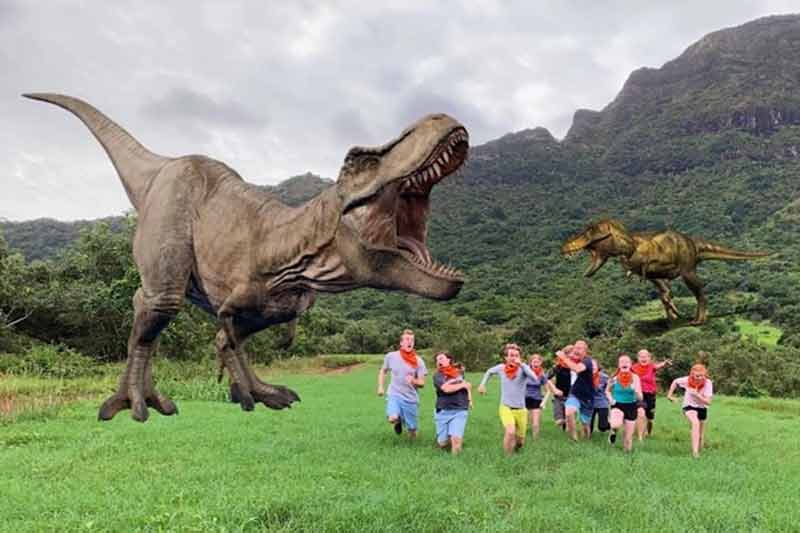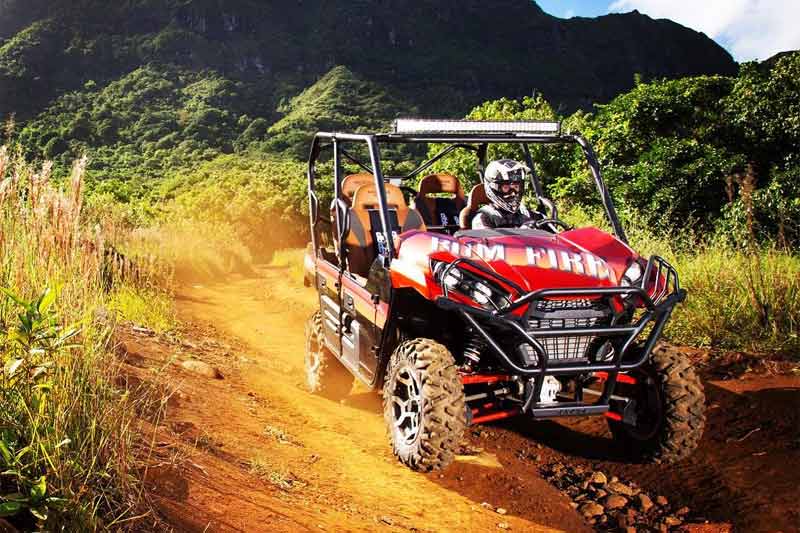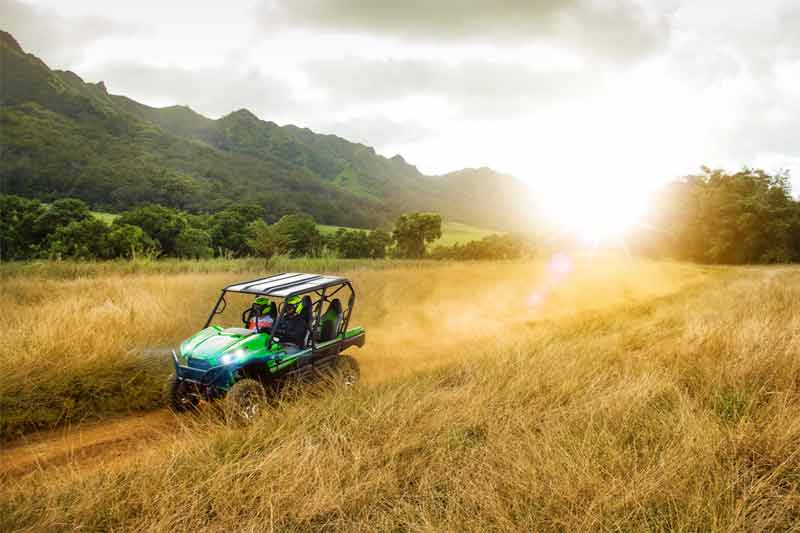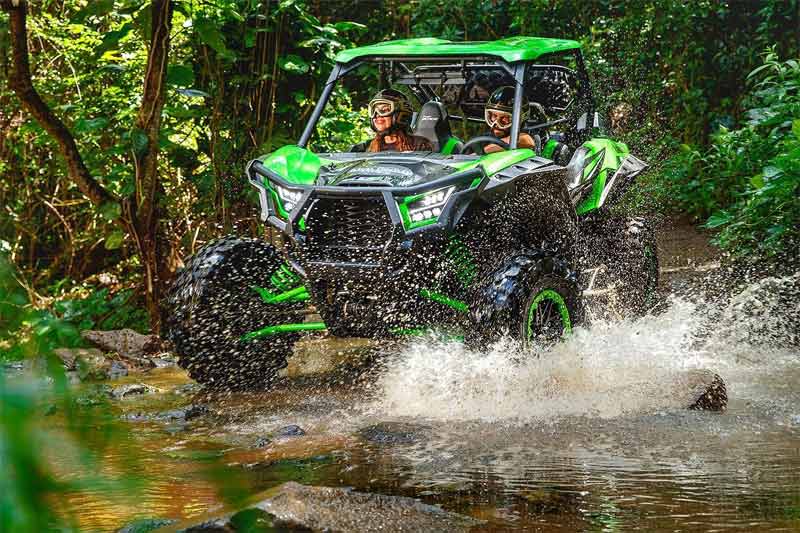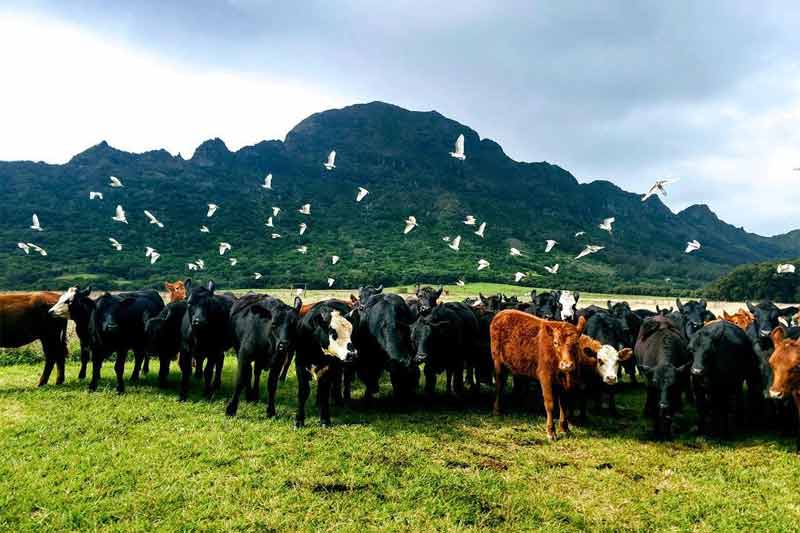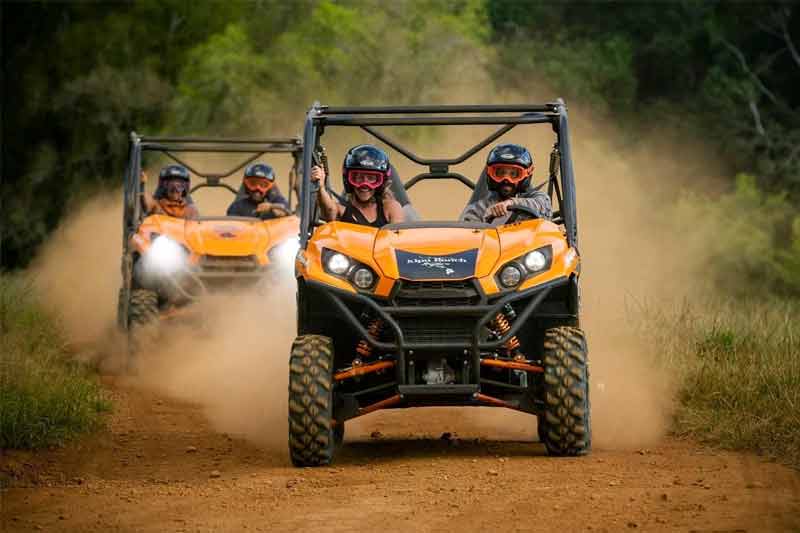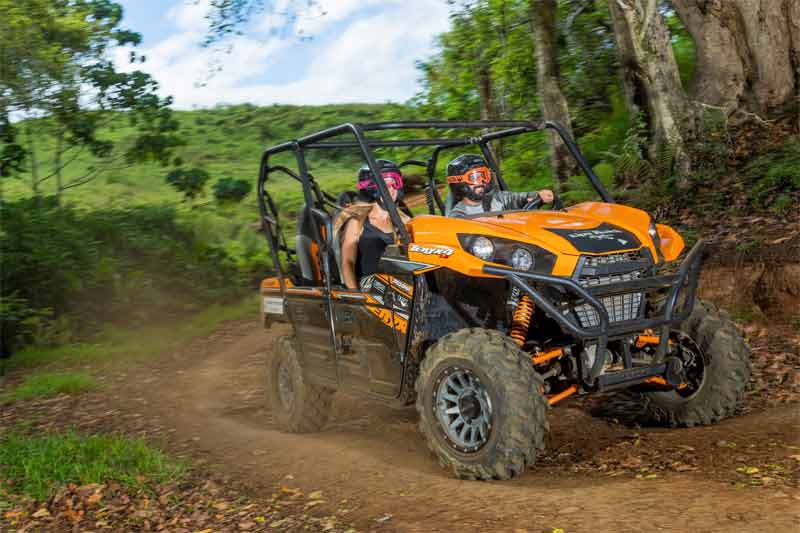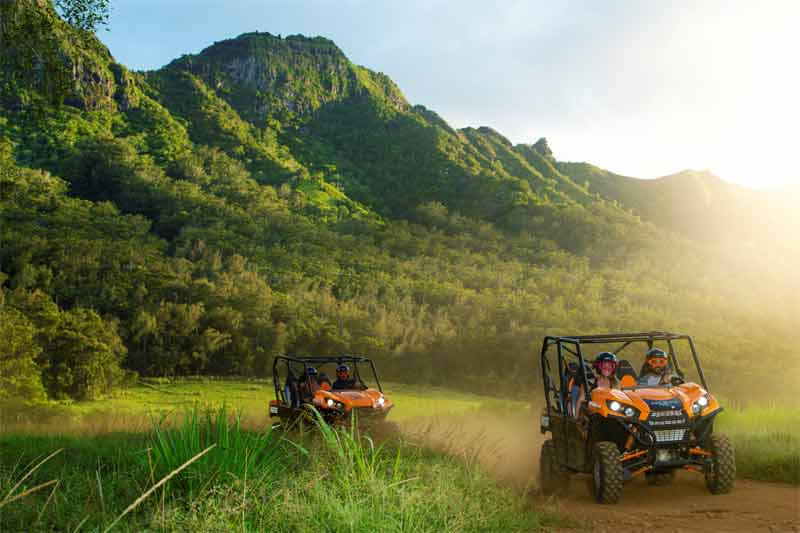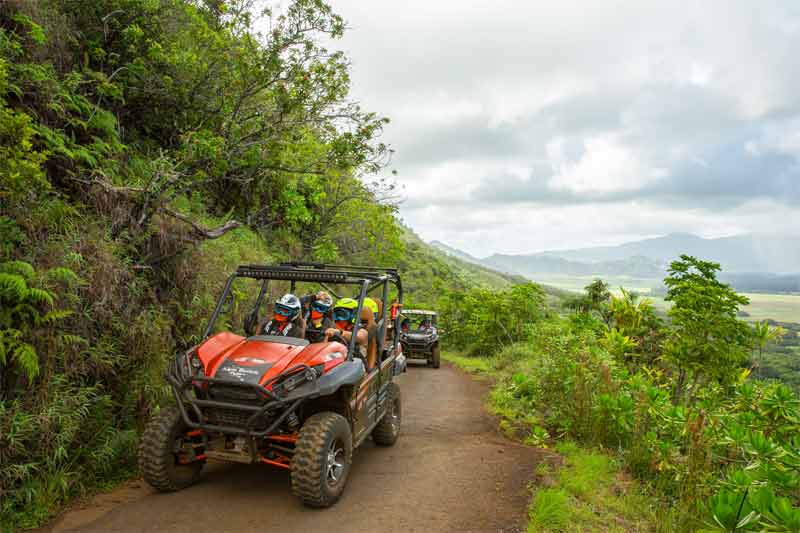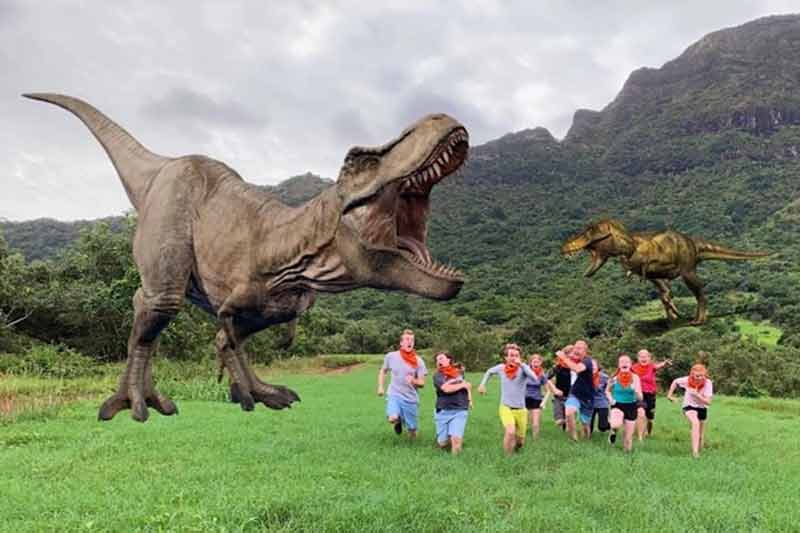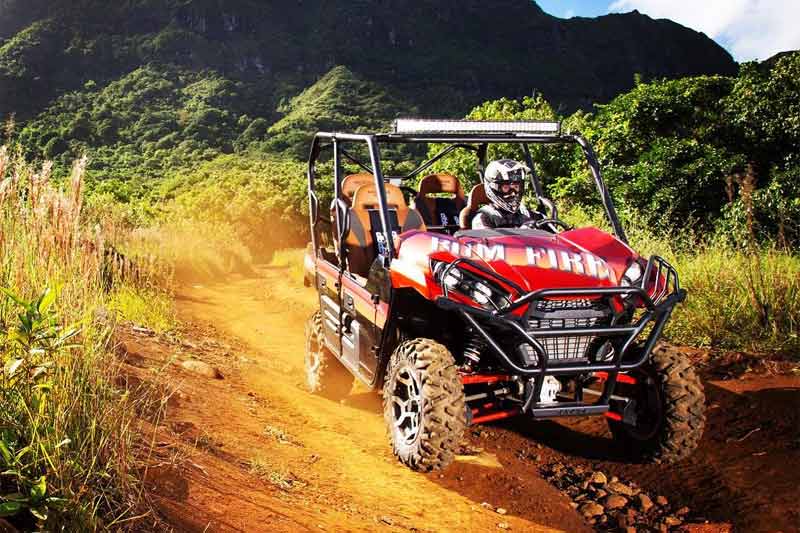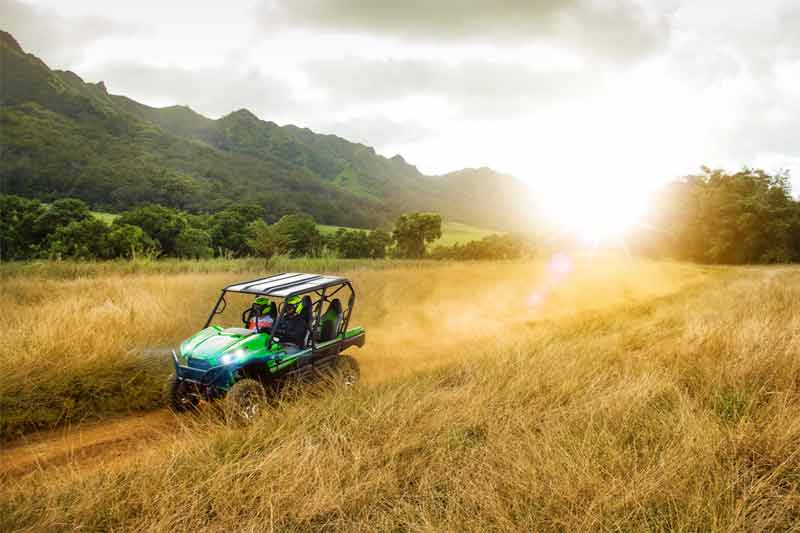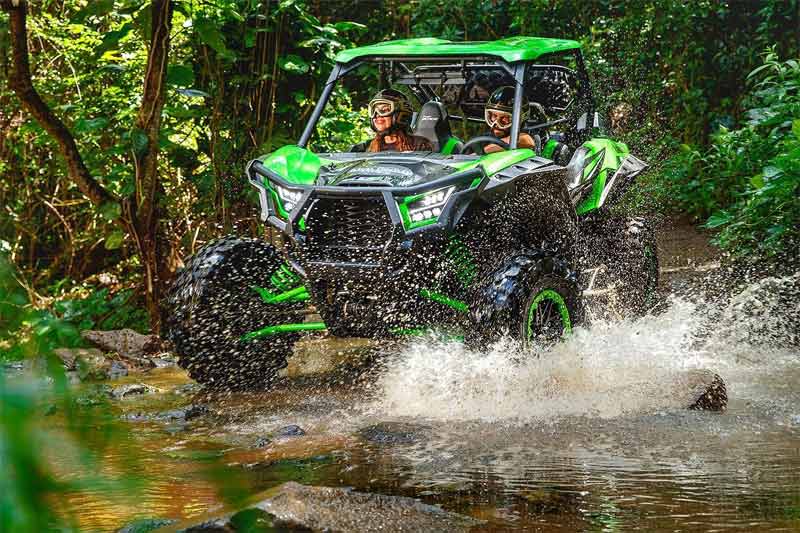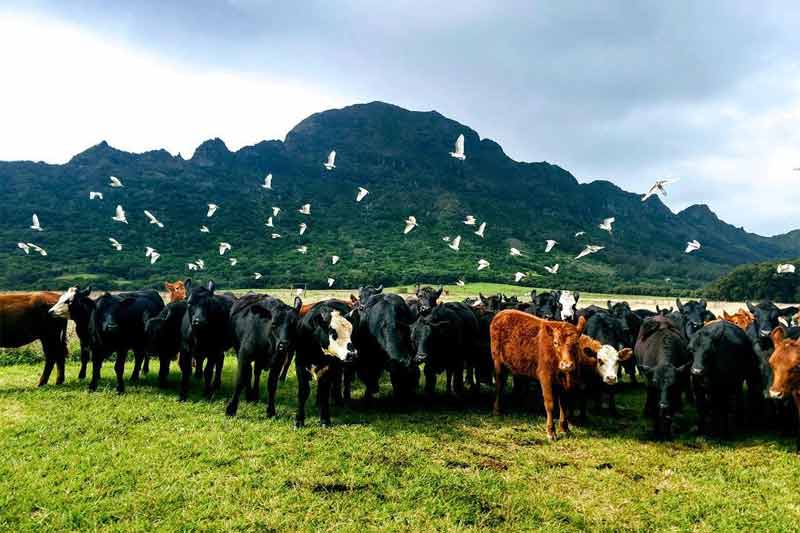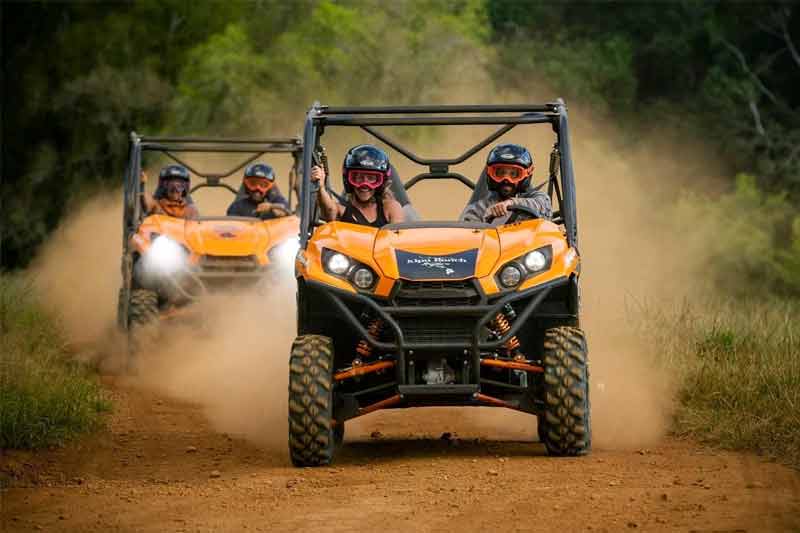 ---
Highlights
ATV Tours in Famous Movie Scenery
4 Seat Teryx and 6 Seat Mule Vehicles
Ultimate Ranch Tour to Kipu Kai Pass
Waterfall Tour Includes Swimming At Bamboo Falls
---
Description
Kipu Ranch is a 3,000 acre property extending from the Huleia River to the top of Mt. Haupu. This mountain range is the one you see to the south of side of the highway as you leave Lihue headed toward Poipu or Waimea. Many movies have been filmed on the ranch, and your tour will include scenes from Jurassic Park, Raiders of the Lost Ark, The Descendants, Outbreak, and more!
Kipu Ranch is a working cattle ranch and this is evident on all of their tours! Established in 1872, Kipu Ranch is loaded with rich history. Their Kauai adventures enable visitors and residents alike to discover the garden island's history, ecology, and Hawaiian legends that make activities at Kipu Ranch so unique.
Since 1999, Kipu Ranch Adventures is proud to be one of the top eco-tours in Hawaii. Named "2019 Sustainable Tour Operator of the Year" by the Sustainable Tourism Association of Hawaii, their knowledgeable, versatile, and safety-conscious Kauai tour guides are the stars of the show. In fact, they inspire thousands of guest comments, letters of appreciation, and return visitors.
---
---
3 Hour Waterfall Triple Trail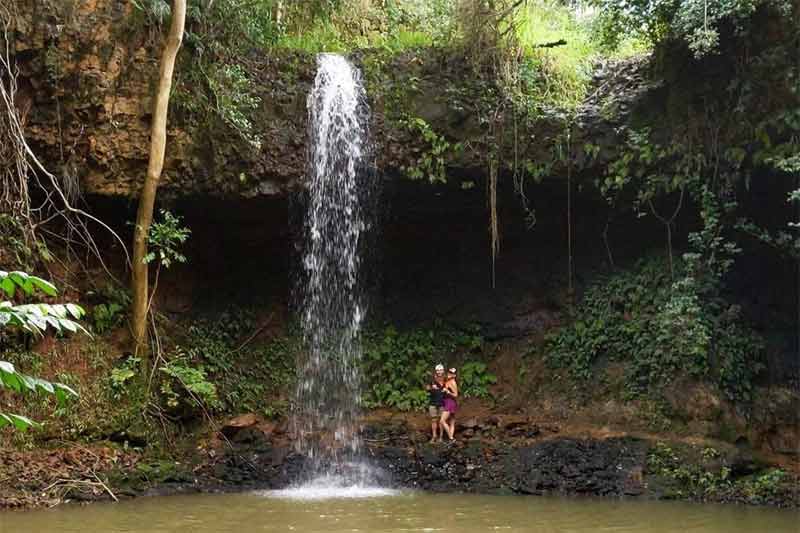 A well thought out and crafted route on this expedition ... experienced guides lead you through the 3,000 acre trail system on a working cattle ranch which is full of breathtaking scenery, blockbuster movie locations, cultural history, and Hawaiian legends. You will navigate your vehicle crossing streams, exploring bamboo jungles, and enjoying an extended stop at a private waterfall. You can view the waterfall from above, or take a short (optional) hike down to the base of the falls. The walk to the waterfall is moderate and on uneven ground, approximately 75 meters down and back up. This is a swimming tour, so be sure to bring a towel and swimwear and closed toed shoes that can get wet.
Schedule: Wednesday, Thursday, Friday, and Saturday at 8:00am, 8:45am, 1:30pm, and 2:15pm
This tour is offered on 4-seat Teryx or 6-seat Mule vehicle types. Solo drivers on Teryx4 or Mule must buy a second seat at the ADULT rate.
3 Hour Waterfall Triple Trail Expedition Rate (KRA4)
$187.00 per Adult (18+) on Teryx or Mule, $125.00 per Youth (age 9-17) on Teryx or Mule (plus 4.712% Hawaii sales tax)
---
3 Hour Ultimate Ranch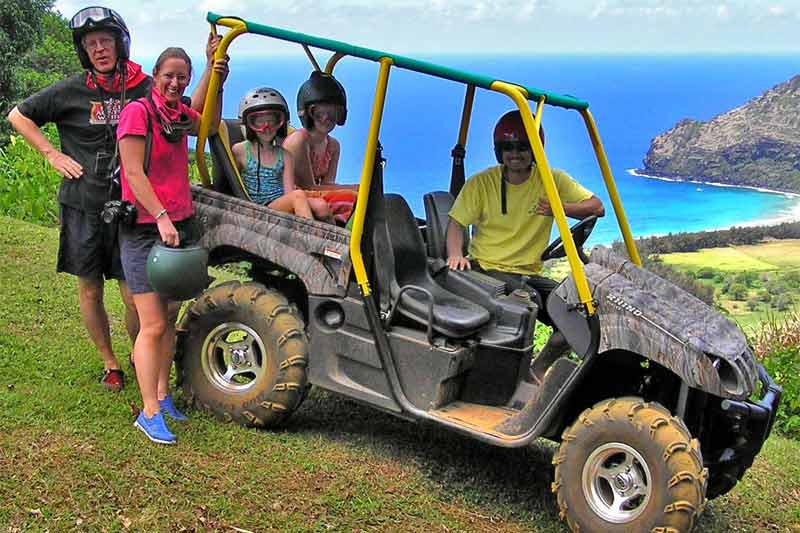 This tour crosses ranch land and heads to the overlook at top of the mountain pass ... from here you get a glimpse of the south shore of Kauai, a view that few visitors (or residents) ever get to see. This scene was recently featured in the movie "The Descendants" and was the spot where George Clooney stood overlooking the estate he had inherited. Since this is a working cattle ranch you are bound to encounter livestock, but you may also see wild turkeys, boar, pheasant and Nene (the state bird of Hawaii). You'll ride through lush green pastures, descend under the rainforest canopy into tropical Hule'ia Valley, and recognize famous landscapes from popular Hollywood blockbuster movies like Jurassic Park and Raiders of the Lost Ark. While this tour is the same length as the 3 Hour Waterfall Triple Trail, is a favorite of the guides as it includes some more difficult terrain and more elevation gain. If you are an experienced rider this is probably the best choice for you. There is more riding and less "down-time" as the Waterfall tour does an extended stop at a swimming hole.
Schedule: Tuesday through Friday at 9:30am and 1:00pm.
This tour is offered on 4-seat Teryx vehicles. Solo drivers must buy a second seat at ADULT rate.
3 Hour Ultimate Ranch Tour Rate (KRA1)
$187.00 per Adult on Teryx, $125.00 per Youth (ages 9-17) on Teryx (plus 4.712% Hawaii sales tax)
---
Location
Directions: From Hwy. 50 turn on Kipu Road. (near 3 mile marker (KIPU sign). Go ¼ mile and take the first RIGHT (KIPU road and a NO OUTLET sign), cross over the small bridge and follow to the top. Take a RIGHT at the Kipu Ranch sign and pull into the first driveway. DO NOT go past the pine trees or the monument.
GPS Location: 235 Kipu Rd, Lihue, HI 96766 Click to view map
---
Details
Schedule: Kipu Ranch ATV is currently operating Tuesday through Friday only!
Gear Provided: Helmets, goggles, and bandannas
What to Bring and Wear: Long pants are recommended and closed toed shoes are required. Wear a bathing suit under your clothing if you plan to swim.
Restrictions: Minimum age to drive an ATV is 18 and a valid driver's license or other ID with proof of age is required. Vehicles with passengers have additional age requirements detailed above. No pregnant women or anyone with back or neck injuries are permitted on the tour. Minimum age to be a passenger is 9.
Reservations: Advanced reservations are required. When you reserve this adventure on our website your reservation will be guaranteed on your credit card. Our agency charges for this tour just a few days before the beginning of your vacation, so if you are planning ahead this event is "Rserve Now and Pay Later."
Minimum Notice for Cancellation / Changes:48 hours prior to the start of your tour. Tours go out rain or shine, however in heavy rains the tour may be cancelled as it goes through several streams and valleys. If the tour operator makes the decision to cancel the tour due to flooding conditions you will receive a full refund.
Solo Drivers: It is possible to accommodate solo drivers on any tour, but there is an extra charge ... the solo driver pays the adult rate plus the youth rate.
---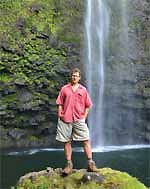 Kevin's Activity Tips:
ATV tours do not require previous experience and these vehicles are really easy to operate. After five minutes on an ATV most people are zipping around without a care. There is no shifting to worry about and you'll be amazed at how stable these vehicles are. Kipu Ranch offers tours that really do provide a great experience for everyone, regardless of your riding experience. Yes, ATV tours are expensive … and I can tell you why. I've been in the garages of all of these ATV tours and a great deal of time and expense is involved with properly maintaining these machines. Your tour will also include a very low guest-to-guide ratio with a guide in the front and another in the back of your group (and typically a maximum of 8 riders in between). While these rides are suitable for people with no previous riding experience, please don't interpret this as an implication that it is impossible for you to get hurt riding an ATV. These are moving vehicles, and while accidents are rare, they do happen. If you are a complete KLUTZ or know you have poor reaction times or are especially "vehicle challenged" then perhaps this isn't the best tour for you. But the vast majority of people are capable of driving these machines … they have about the same number of controls as a riding lawn mower.
Which of their two tours to do? Good question and tough call actually. Of the two tours the 3 hour Ultimate Ranch Tour is probably our favorite. You'll ride up to the top of Kipu Kai pass which offers panoramic views down to the remote area on the other side. This is a part of the island that few Kauai residents have ever seen! You may recognize it from the move "The Descendants" as the overlook down onto Kipu Kai beach was featured in this film as the beautiful undeveloped beach that belonged to George Clooney's family.
The Waterfall Tour is great too though, and will give you a chance to swim on the tour at a beautful bamboo jungle waterfall. We find this tour is a little easier to book ... just because it is operated more often.