Secret Falls Kayak tour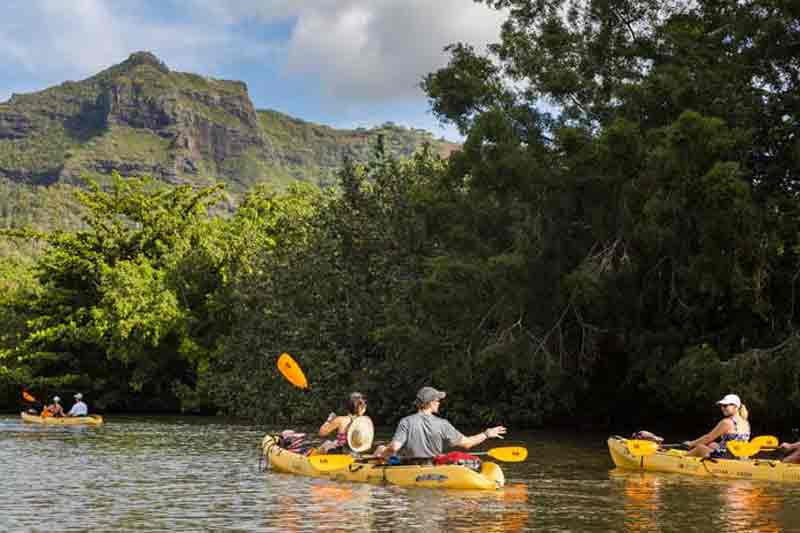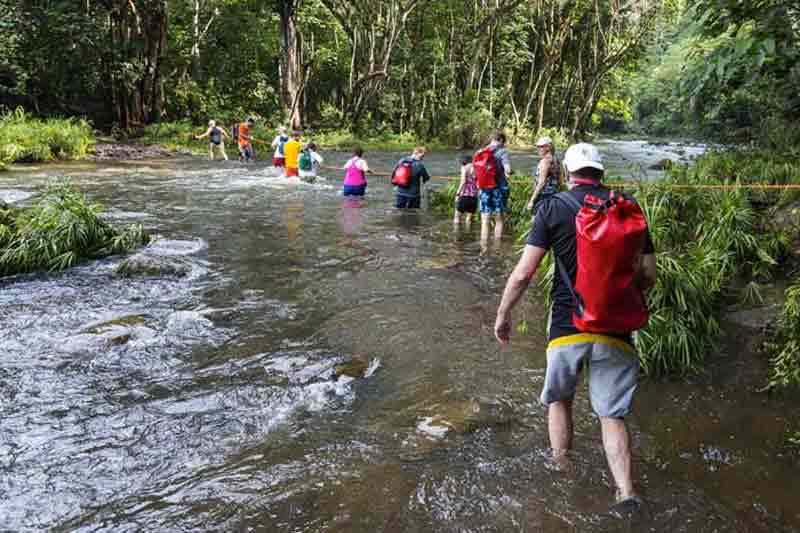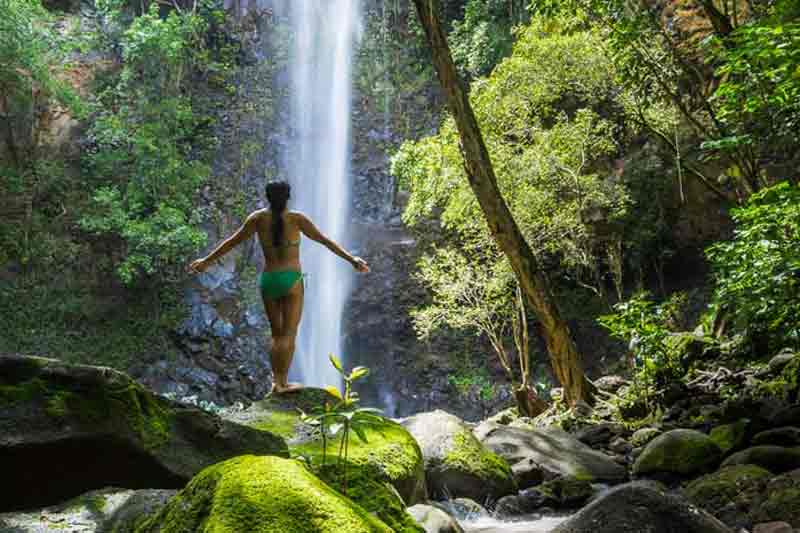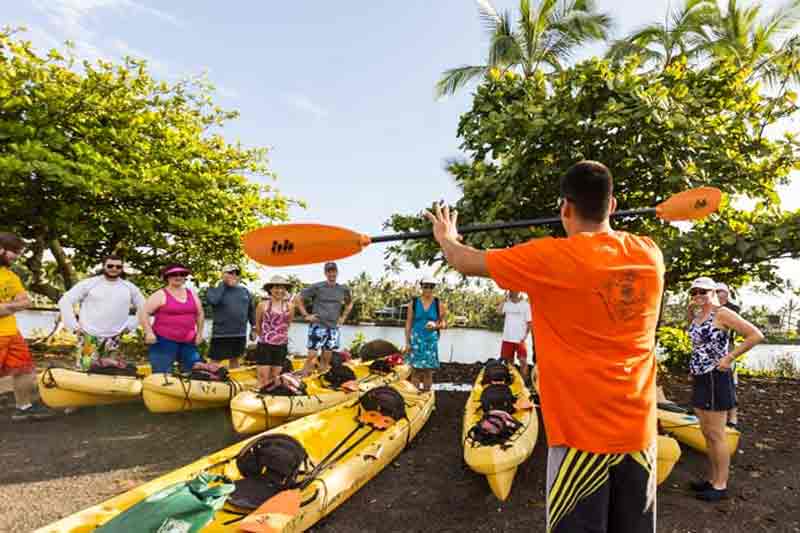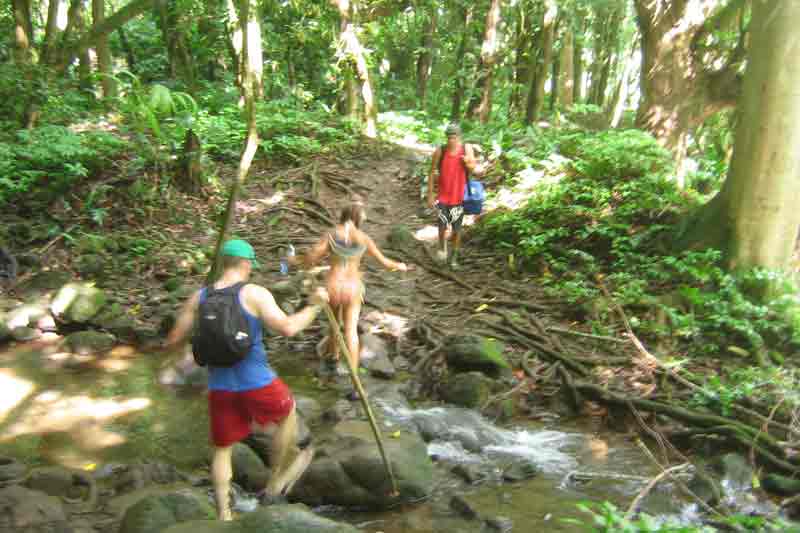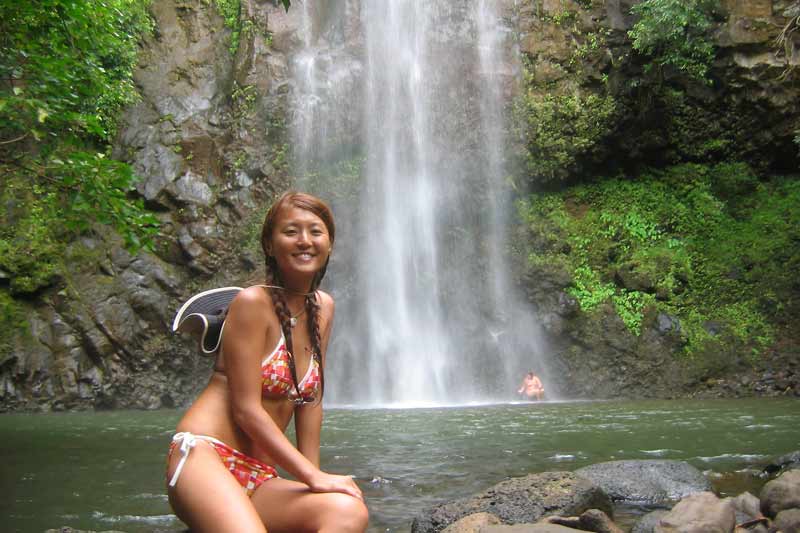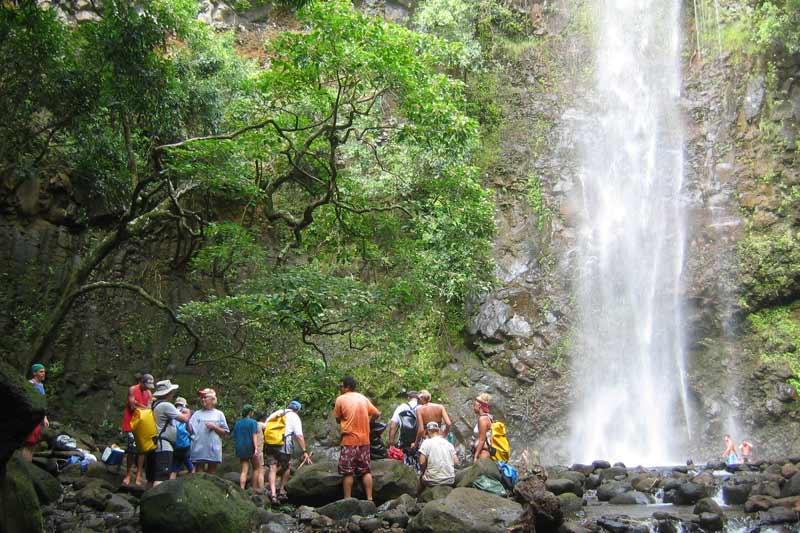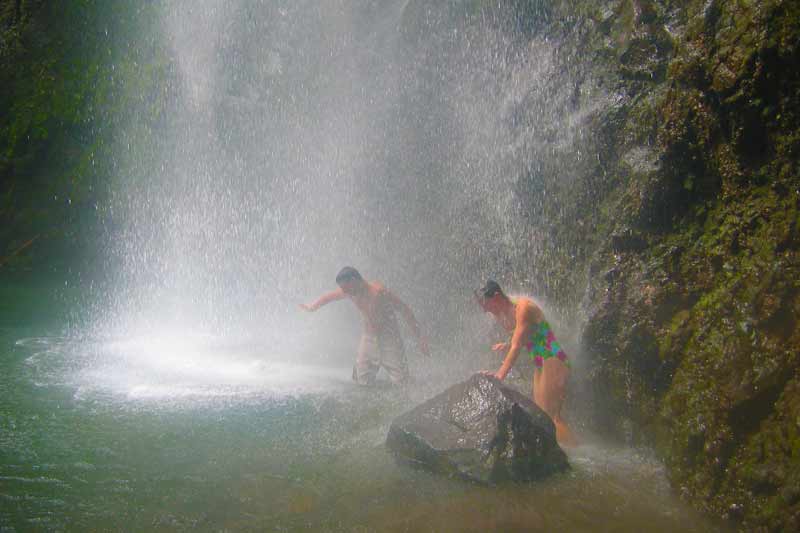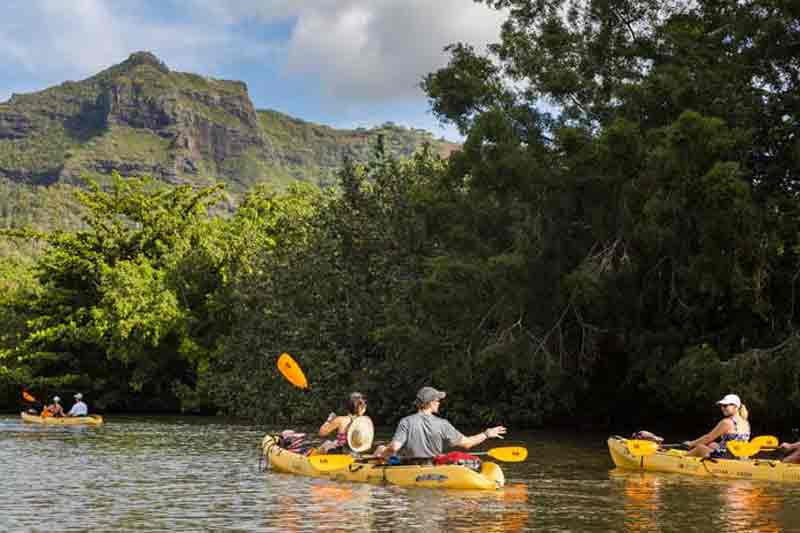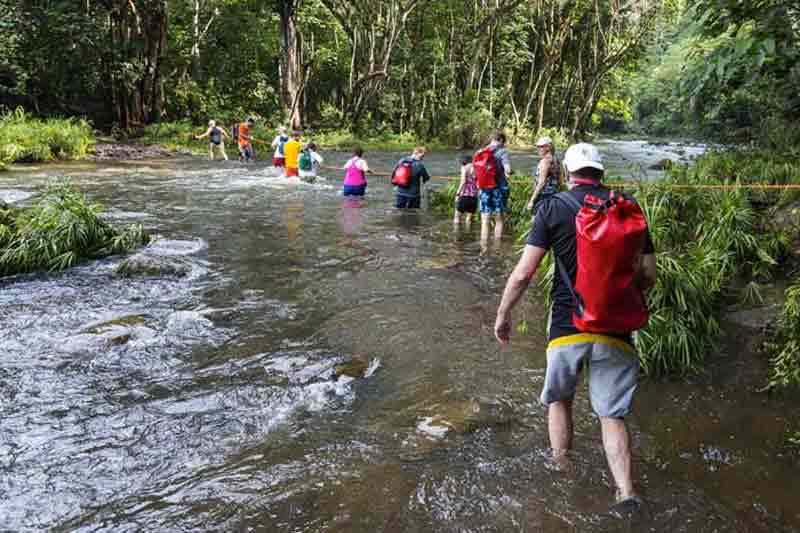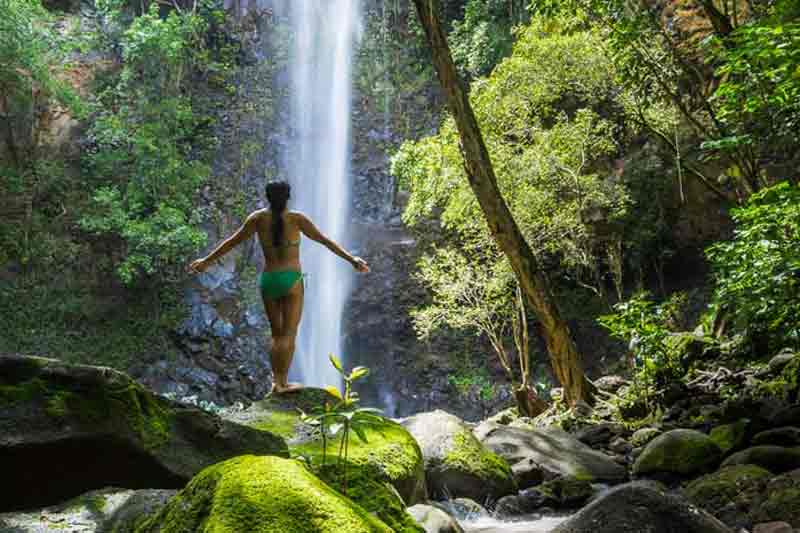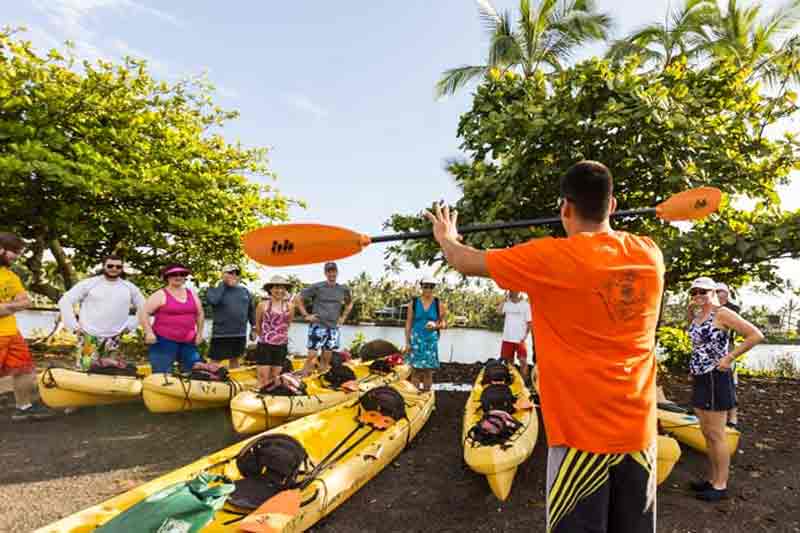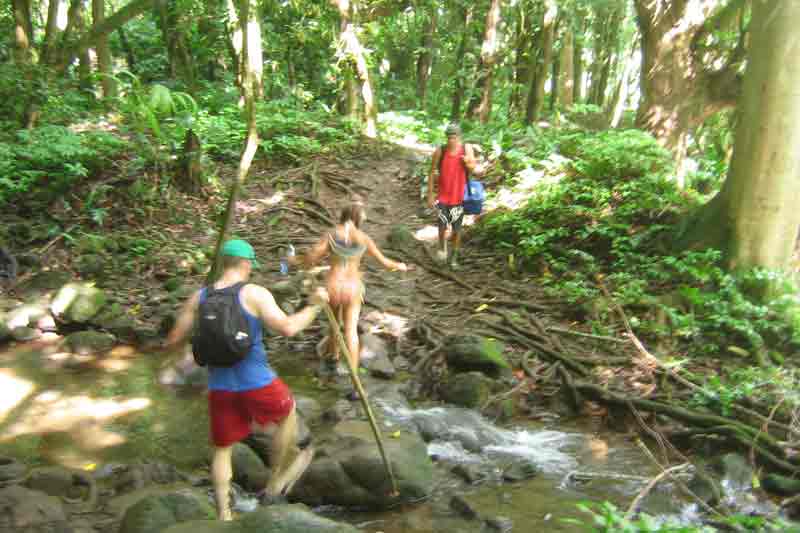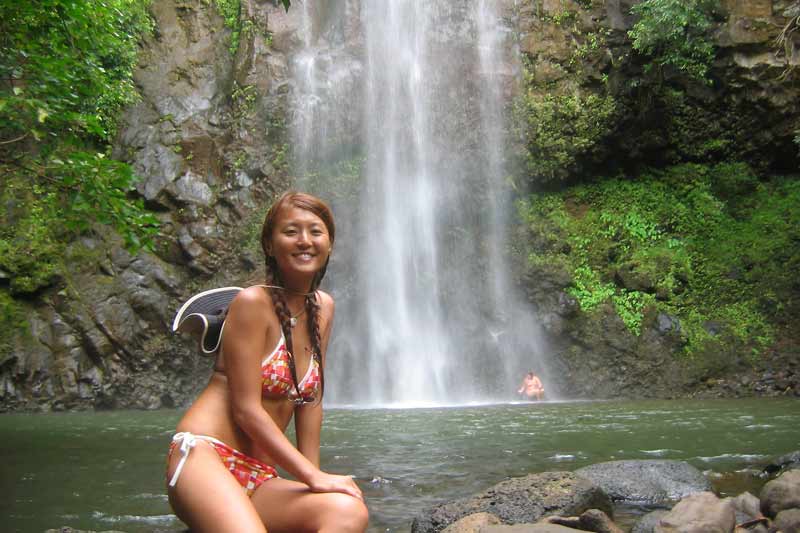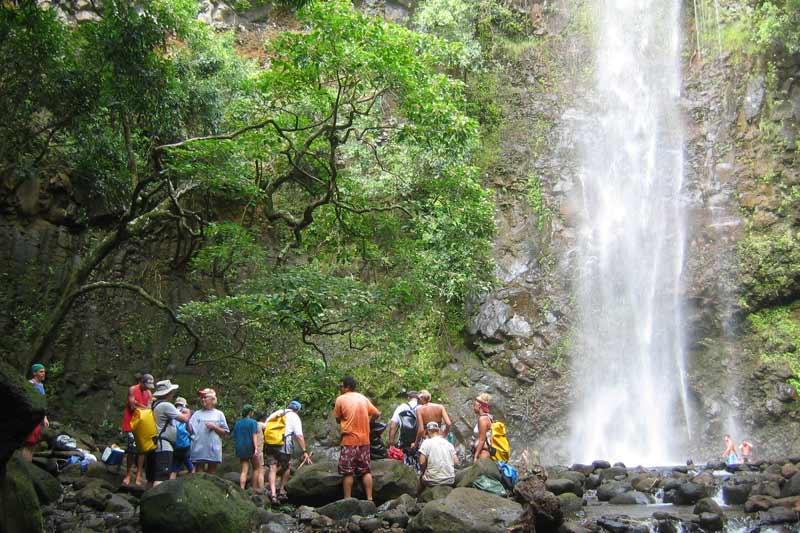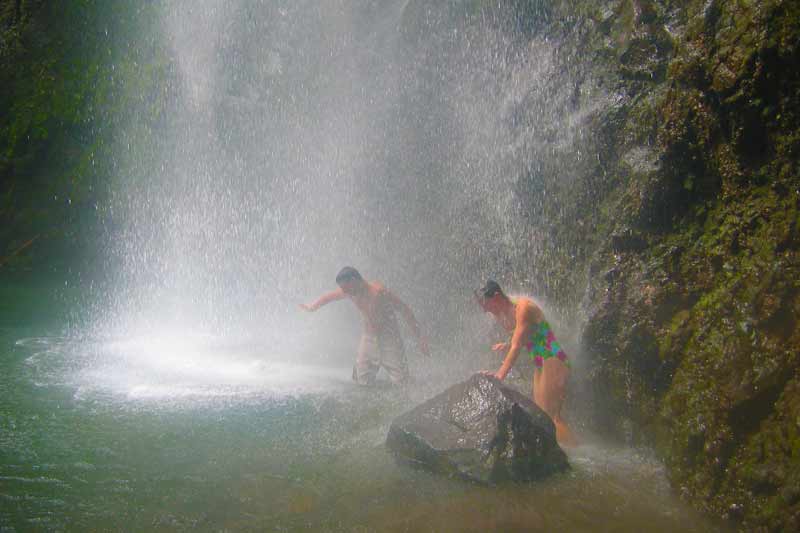 ---
Highlights
Kayak Paddle on the Wailua River
Jungle Hiking to Uluwehi Falls
Swimming and Photos at the Falls
Enjoy a Picnic Lunch Packed by your Guide
---
Description
The most popular kayak tour on Kauai ... journey up the Wailua River for an adventurous paddle, hike, and swim at Secret Falls. The Secret Falls Kayak Tour is offered by Kayak Kauai ... the island's premier kayak outfitter. They have the best equipment including tandem kayaks with rudders ... they have the best guides who are trained in water safety and paddling instruction ... they will ensure that your trip through the jungle is safe, fun and memorable!
The hike to Secret Falls is a relatively modest 30 minute stroll in dry conditions and there is minimal elevation gain. Following periods of rain the trail can be muddy and VERY slippery and it becomes more challenging. Children 6 and older are welcome on this tour, but parents should know their children and how they would do in potentially muddy conditions and exercise discretion. Older adults for whom slipping and falling in a mud puddle could cause an injury should also evaluate if this is the right tour option for them.
Secret Falls is an amazing place; one of the most beautiful waterfalls in Hawaii to which you can hike. The kayaking portion of the trip just adds to the allure! This waterfall is so tall you'll find it difficult to fit the whole thing in one picture. And at the base of the falls is a wide, deep pool perfect for swimming.
---
Cost
Secret Falls Wailua River Rate (KK1)
$145.00 per Adult, $145.00 per Child (6-12) (plus 4.712% Hawaii sales tax)
---
Location
Check In: The Kayak Kauai shop in the Wailua Marina ... across the parking lot from the entrance to Smiths Tropical Paradise and Luau.
GPS Address: 3-5971 Kuhio Highway, Building 3, Kapaa, HI 96746 Click to view map
---
Details
Schedule: Monday through Friday at 7:45am, 9:00am, 11:30am, and 12:45pm
Gear Provided: Double sit-on-top kayak, paddle, life jacket, water resistant bags, walking sticks.
Included in the Tour: Lunch and beverages
Tour length: 5 hours
Restrictions: Minimum age is 6. Number of children in your party may not exceed the number of adults. Participants need to be in moderate shape for hiking on uneven terrain and comfortable paddling in deep water.
What to Bring and Wear: Bathing suit, towel, change of clothes, light shirt, hat, sunscreen, and bug repellent. extremely muddy and slippery with the off and on rain we have been having. Please inform guests of this when they are booking. Due to the conditions, please wear tennis shoes. They will get wet and muddy but they will provide the best comfort for the trail conditions. Water shoes work but in some of the deep mud patches they end up coming off your feet. They do not have water/tennis shoes for rent, and only a limited stock of water shoes for sale.
Reservations: Advanced reservations are required. When you reserve this adventure on our website your reservation will be guaranteed on your credit card. Our agency charges for this tour just a few days before the beginning of your vacation, so if you are planning ahead this event is "Reserve Now and Pay Later."
Minimum Notice for Cancellation / Changes: Cancellations must be made at least 48 hours before the start of the event.
Note: Hiking on this tour can be very muddy and slippery in spots. Waterfall flow can vary from a trickle to a rushing cascade. Kayaking is on the gentle Wailua River.
---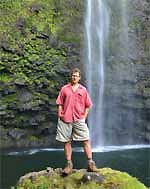 Kevin's Activity Tips:
Most kayaking in Hawaii is done in the ocean, which at times can be rough and at other times can be downright dangerous. Kauai offers the unique opportunity to kayak NEAR the ocean on some jungle waterways. This makes for a safe, tranquil outing ... and an opportunity to absorb the sights, sounds, and smells of the rain forest from a unique perspective.
Never kayaked before? No worries ... it isn't difficult at all to get the hang of it. All the instruction that you need is provided. It doesn't take a tremendous amount of effort to paddle ... you'll be surprised at how easily you move through calm waters with very gentle strokes.
While children 6 and older are OK on the Secret Falls tour, the tour operator does recommend that children under 10 should only participate if the parents are confident that their kids can do hiking in muddy conditions. The same warning applies to older adults. If you are in good health and do well outdoors, you'll likely do fine on this trail. If you are subject to injury if you were to slip and fall in the mud, this isn't the right tour for you.
Occasionally people ask us how hard it is to paddle UP the Wailua River. Actually it isn't hard at all. The river is so flat that there is seldom any noticeable current while you are paddling. The greater issue is wind ... and on a typical tradewind day that helps blow you UP the river. It is actually more difficult to paddle DOWN the river (against the wind) than it is to padde UP the river (with the wind). If you are concerned about this at all, we recommend a morning timeslot. Tradewinds typically kick up and get stronger in the afternoon.
If you're looking for more of an adventure than river kayaking, check out our Na Pali Kayak tour! It is a 17 mile trek along the Na Pali coast, but is only recommended for experienced kayakers and is only available in summer half of the year.