Koloa Zipline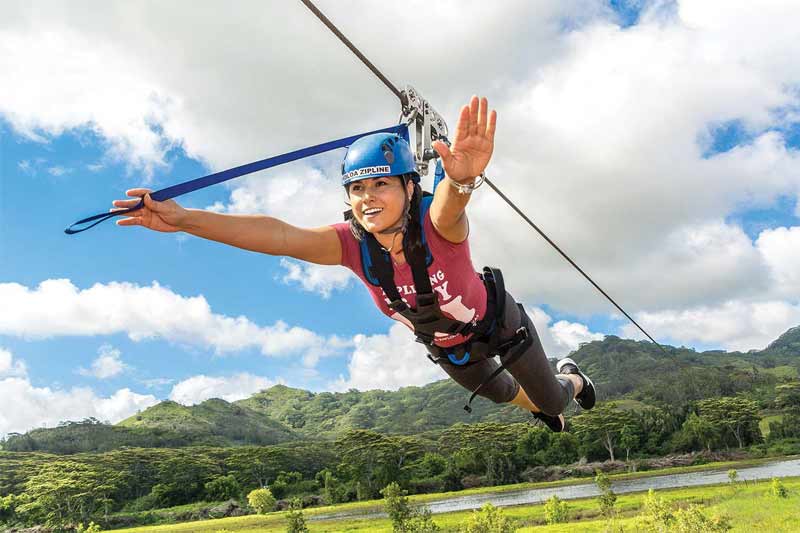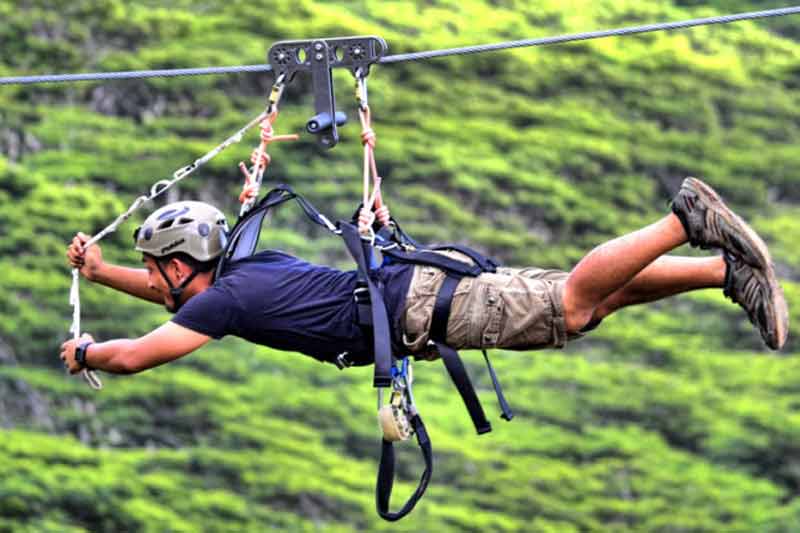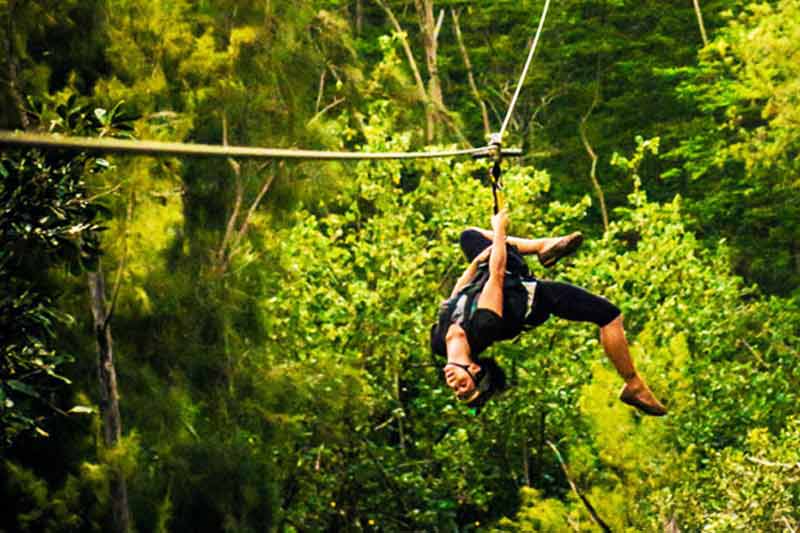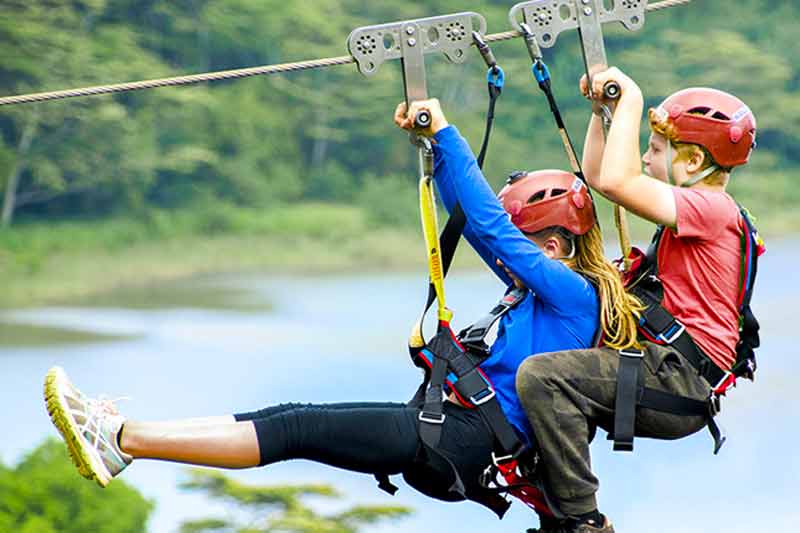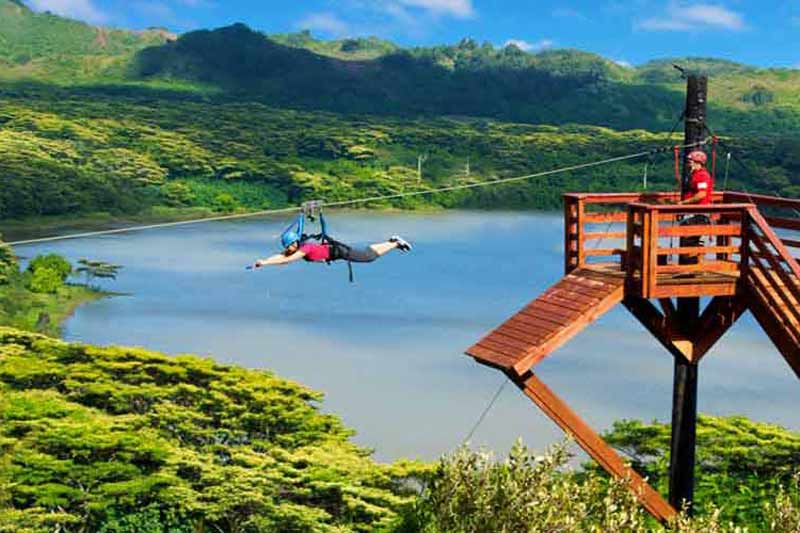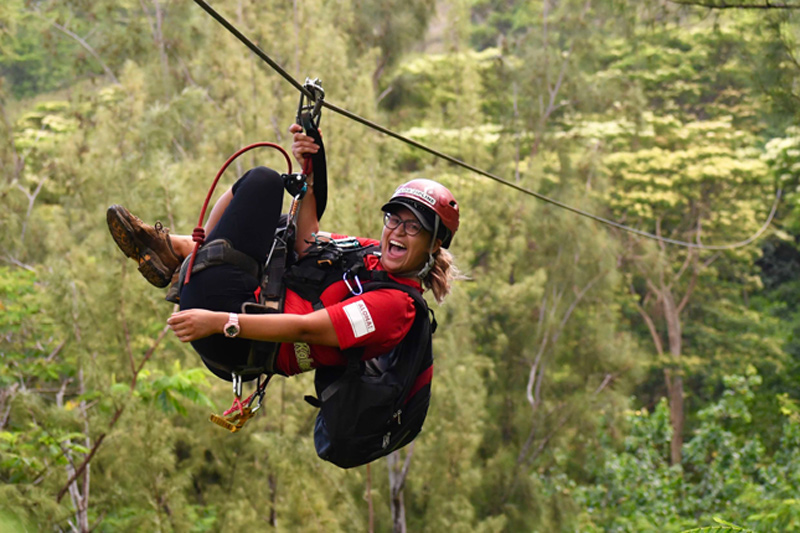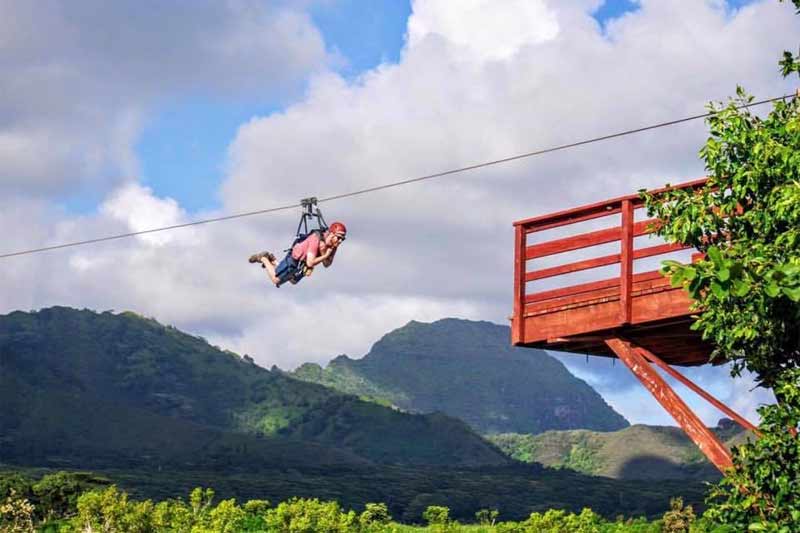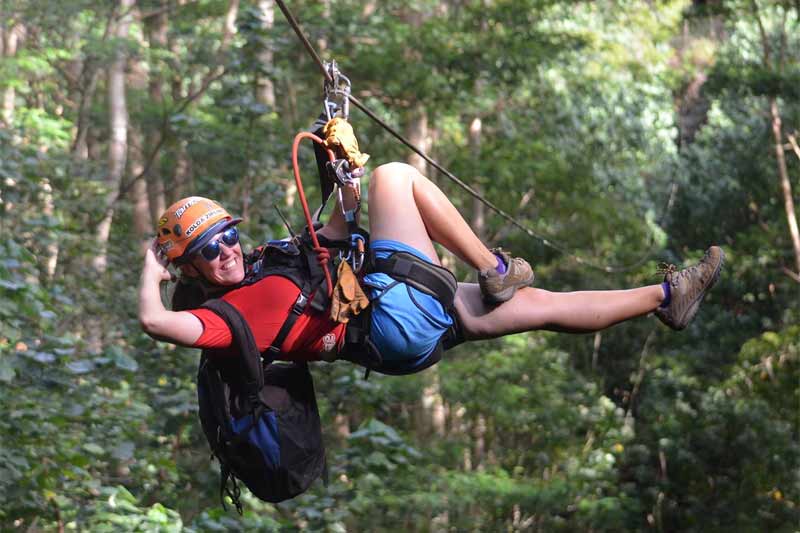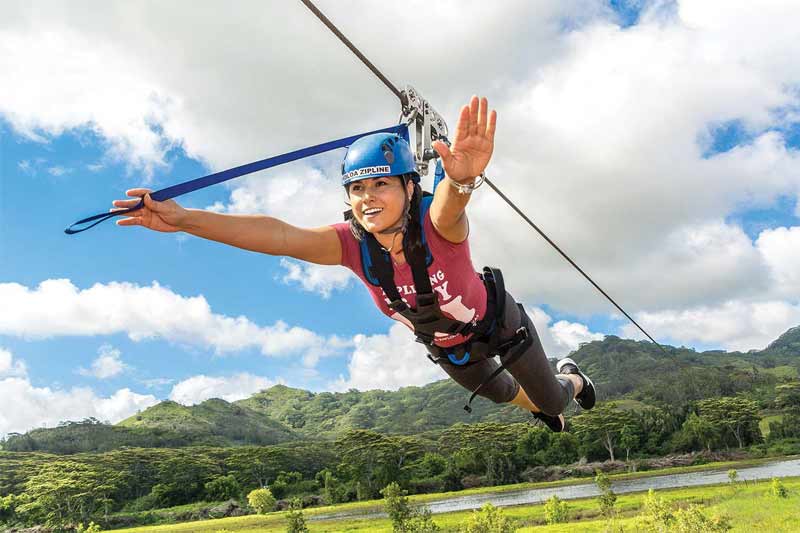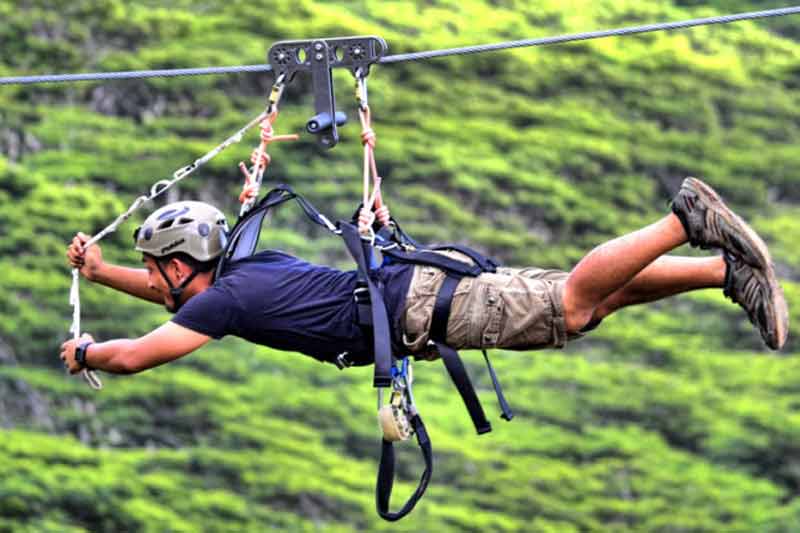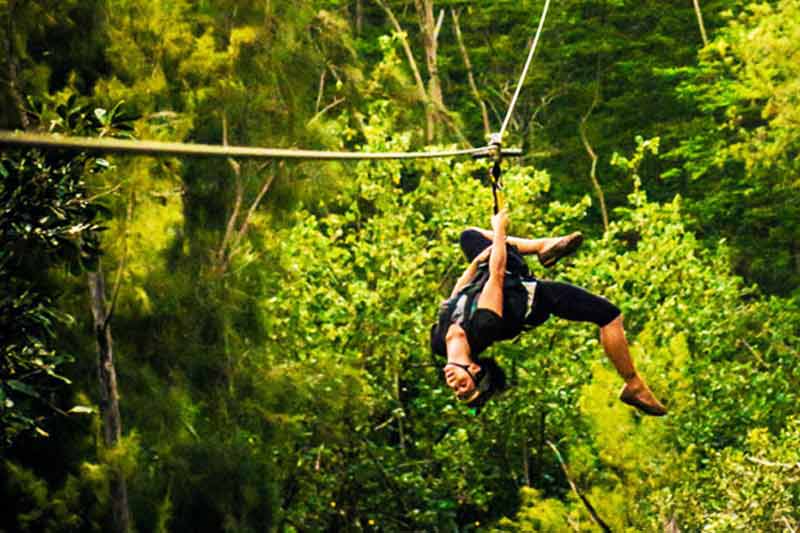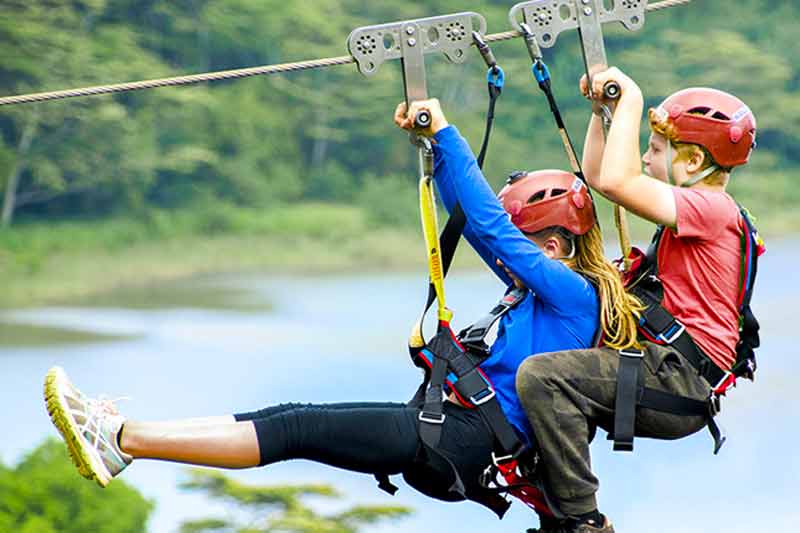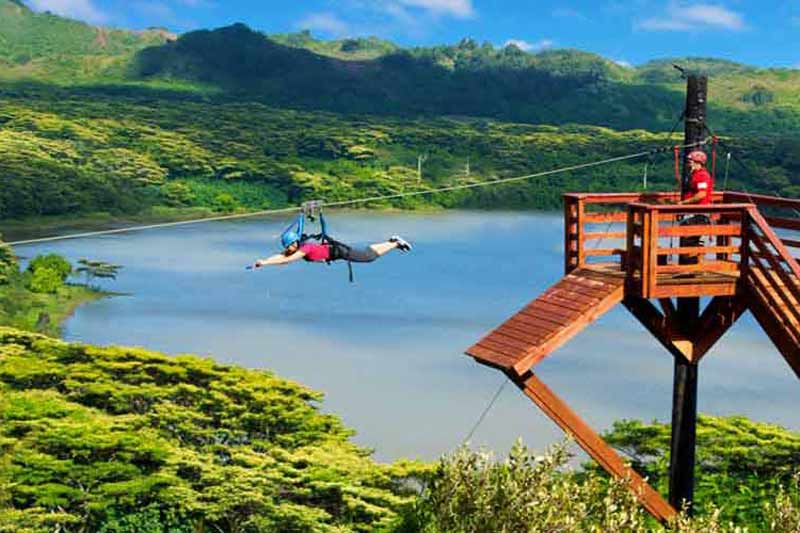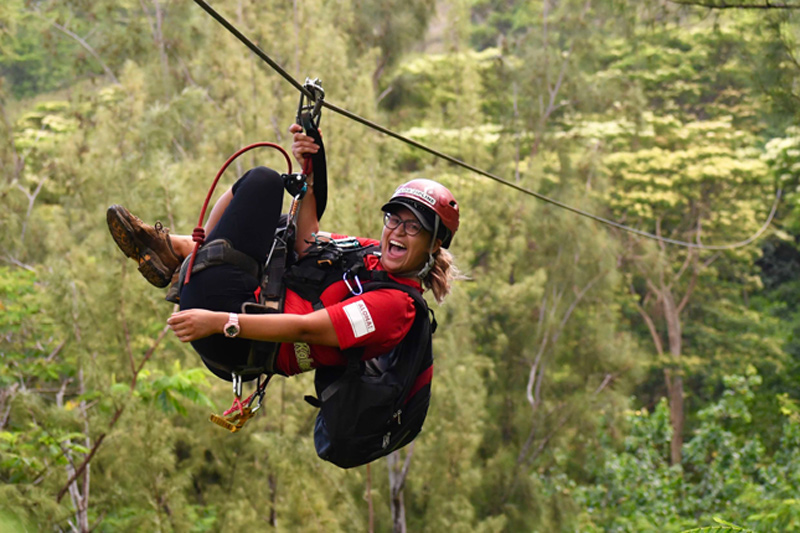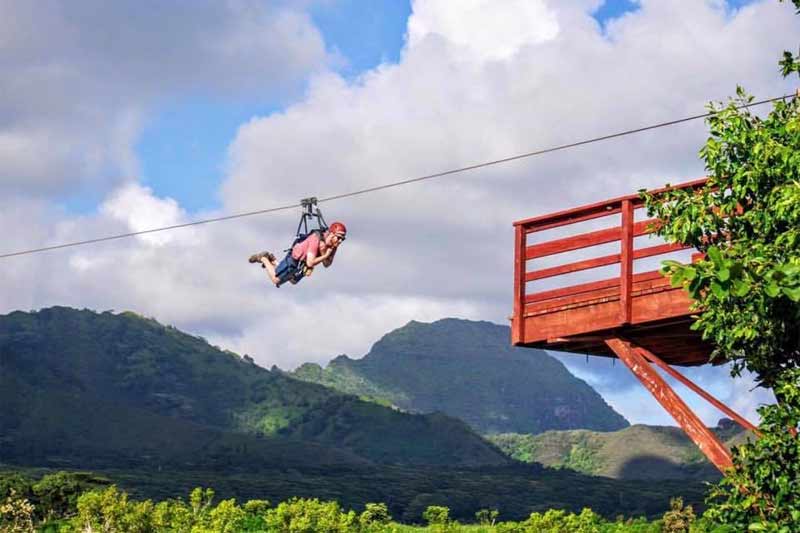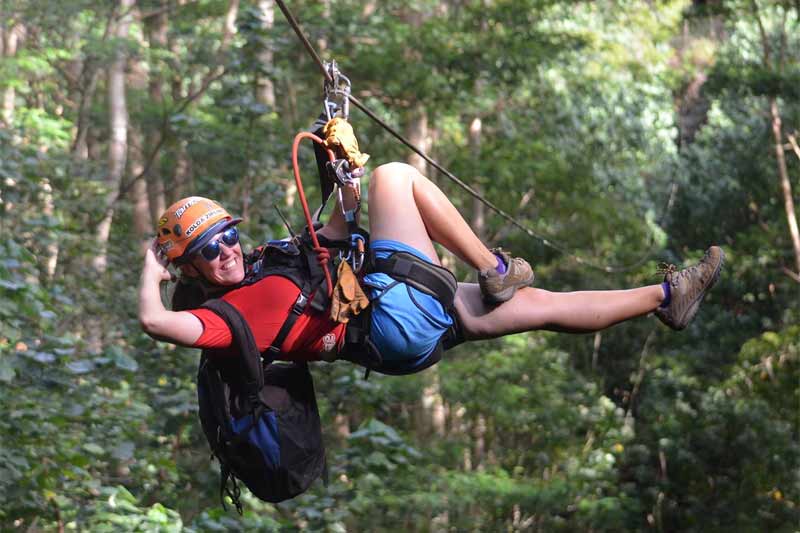 ---
Highlights
8 exciting ziplines
Superman flying harness available
Tandem harness for lighter participants
Waita line is over a half-mile long!
---
Description
Explore the immense beauty of Kauai's south shore with Koloa Zipline! You will glide over the water on 22,000 acres of Hawaii's first sugar plantation. Koloa Zipline has Kauai's longest zipline course featuring 3 of the longest lines including the Waita Zipline (1/2 mile). This tour is about approximately 3.5 hours long and consists of 8 lines. Koloa Zipline offers Tandem ziplining, your choice of harness, handlebar pulleys, sunset ziplining, Ground School, and Aerobatics. They were the first company on Kauai to offer the Flyin' Kaua'ian Harness, which allows you to choose to fly hands free like your favorite super hero head first into the action, or kick back and zip traditional style. You can also test your limits with Aerobatics going completely upside down!
The eight ziplines average over 1,000' long, and many of the lines pass through a magical koa forest. Between lines six and seven a light snack and cold drinks are served while enjoying mountain, ocean and lake views. The tour concludes with the famous "Waita" zipline where you soar over Waita reservoir on zipline that is half a mile long!
While the minimum age to zip is 7 and the minimum weight to fly solo is 100 pounds, lighter guests who meet the minimum age may zip using a tandem harness combined with another member of your party (or with a guide!).
---
Cost
Koloa Zipline Rate (KOLOA1)
$156.45 per Participant (plus 4.712% Hawaii sales tax)
---
---
Details
Schedule: Monday through Saturday. Tour times are 7:30am, 8:30am, 9:45am and 11:15am with 12:45pm and 2:15pm added during summer months (Times are seasonal and may change slightly)
Duration: Approximately 3.5 hours
Check In: 30 minutes before your scheduled tour time at their retail store in Koloa. From there, you will be directed to the base yard where you will be outfitted with your gear.
Weight / Age Requirements: Minimum age of participants is 7 years old. Children between 7-17 must be accompanied by an adult. All participants must weigh less than 270 lbs. The tandem zipline weight cannot exceed a combined weight of 280lbs. Minimum weight to solo zipline is 100 lbs. Those who fall outside the weight range will not be allowed to ride. No refunds will be given to those who book and weigh outside the weight restrictions at time of tour. A scale will be provided at the base yard during check in.
Physical Requirements: The Zipline course requires a low to moderate degree of physical strength and stamina. There are two uphill hikes that are less than 400 ft in length. One of the hikes is at a 45 degree angle. Tour is not recommended for people with heart conditions and recent bone/joint injuries or back issues.
Restrictions: People with back, neck injuries and or heart conditions, pregnant women will not be allowed to zipline.
What to Bring and Wear: Wear shirts with sleeves (tank tops are not recommended) and knee length shorts or pants. Sturdy closed toe shoes are required. Sneakers and boots are ideal. Slip-ons like Crocks are not allowed. A jacket is optional, but it is a good idea to bring just in case. You can bring a backpack for personal items. Affordable, lightweight packs are available for purchase upon check-in. All guests are responsible for the items they bring on the tour. Also bring extra water, sunscreen, camera and video cameras (they are not responsible for lost or damaged personal items). Guests with bee allergies should bring their Epi-pens if needed.
Group Size: Tours are limited to 12 guests to ensure personal attention. During peak season please make your reservations in advance to assure your space.
Minimum Notice for Cancellations / Changes: 48 hours prior to the start of the tour. Any cancellations made within 48 hours will result in a full charge. The tour goes out rain or Shine! No refunds will be issued due to inclement weather, unless Koloa Zipline Cancels the entire tour timeslot.
---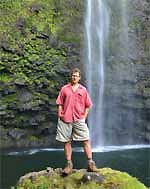 Kevin's Activity Tips:
A few years ago no one ever heard of zipping ... now it is the hottest activity on Kauai! All of these lines have been engineered and constructed to the highest standards meeting requirements set by ACCT (the Association for Challenge Course Technology). This is actually one of the SAFER things you will do on vacation. You are more likely to get hurt loading luggage into your rental car or hanging out at your resort's swimming pool!
Zipping is FUN ... and it is addictive! If you have time and your budget allows, you might even decide to do two zipline tours during your vacation. Really ... it's that much fun! I talked with a client recently who did THREE zipline tours during one vacation. We have clients who have told us that they are making their vacation destination plans based upon the availability of zipline tours ... if there are no zipline tours to do they'll go someplace that has them!
The big attraction at Koloa Zipline is their "Superman style" harness which allows you to zip while lying down with your hands stretched out in front of you! If you have gone ziplining before and feel like you don't need to do it a second time ... THINK AGAIN! You really should give this a try! It adds a WHOLE new dimension to the zipping experience!