Waimea Canyon Bike Tour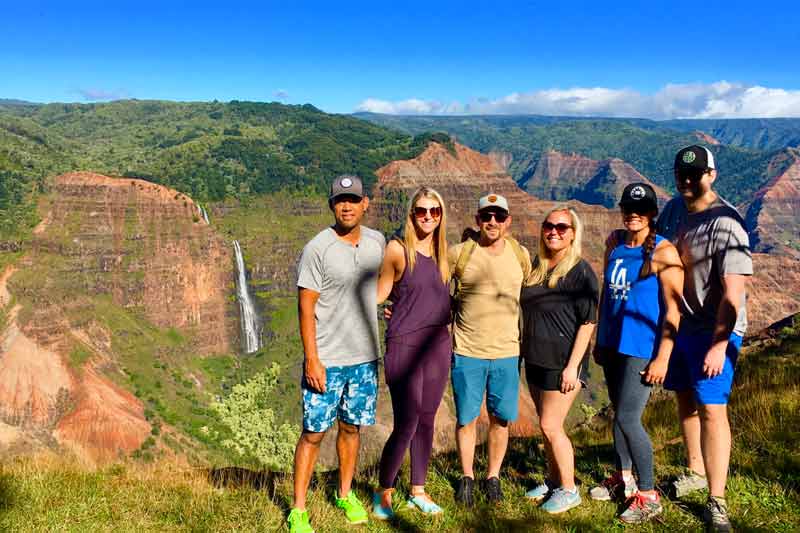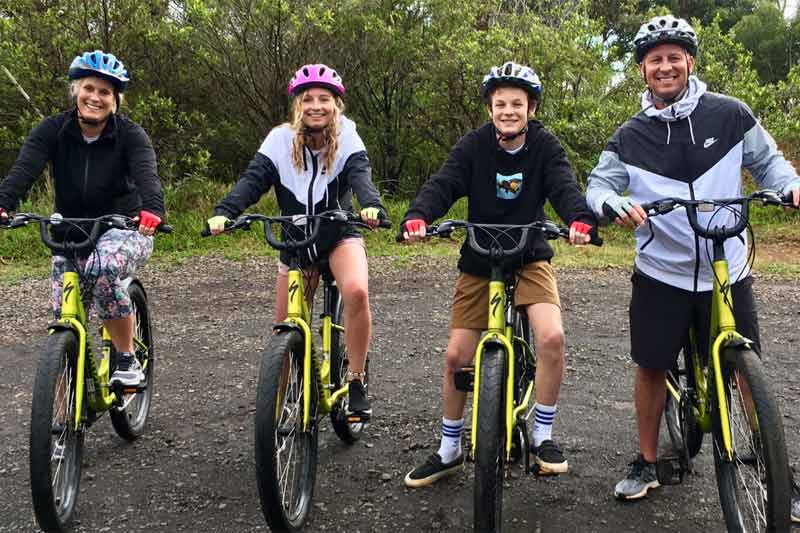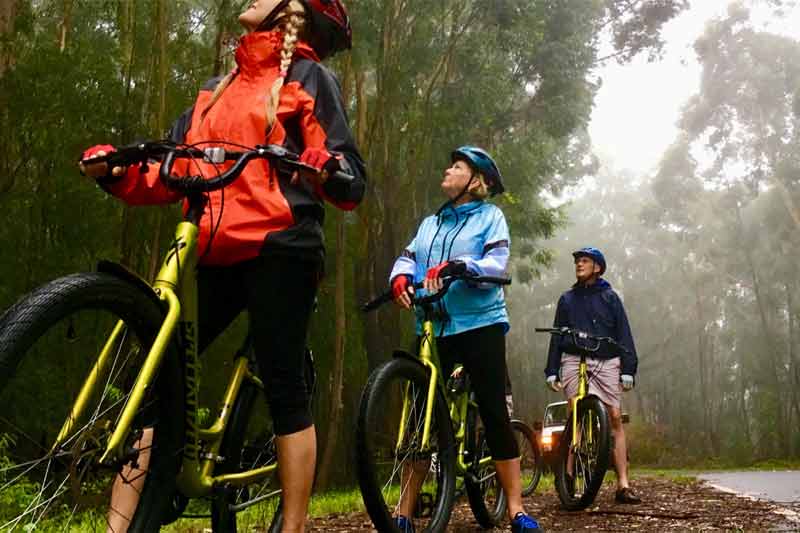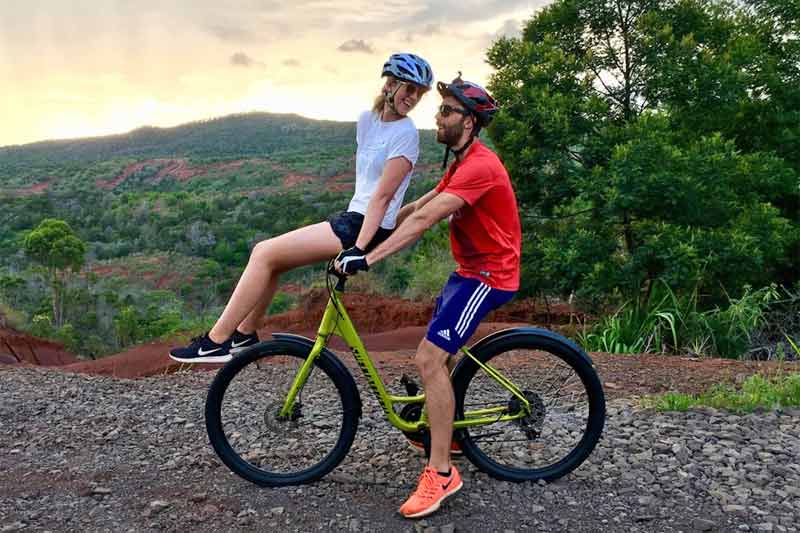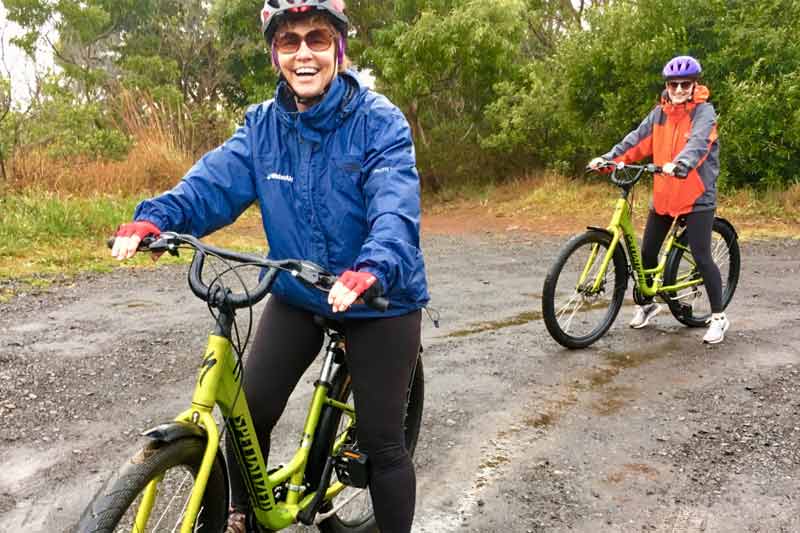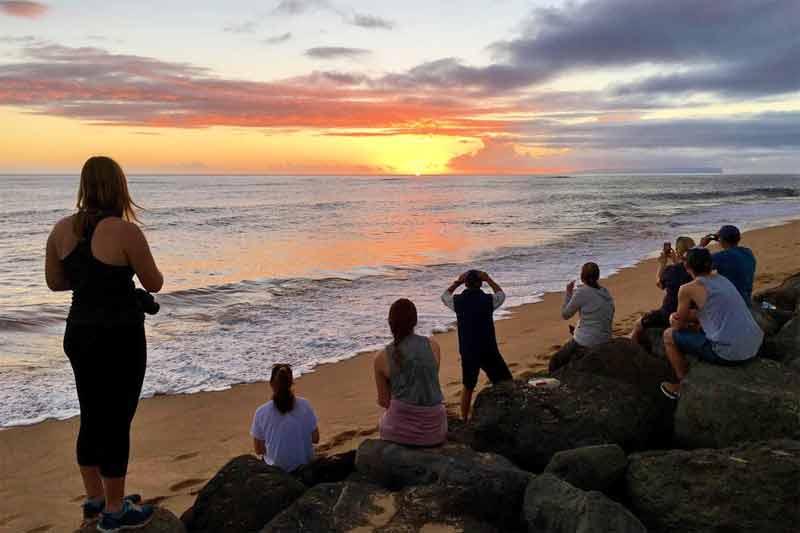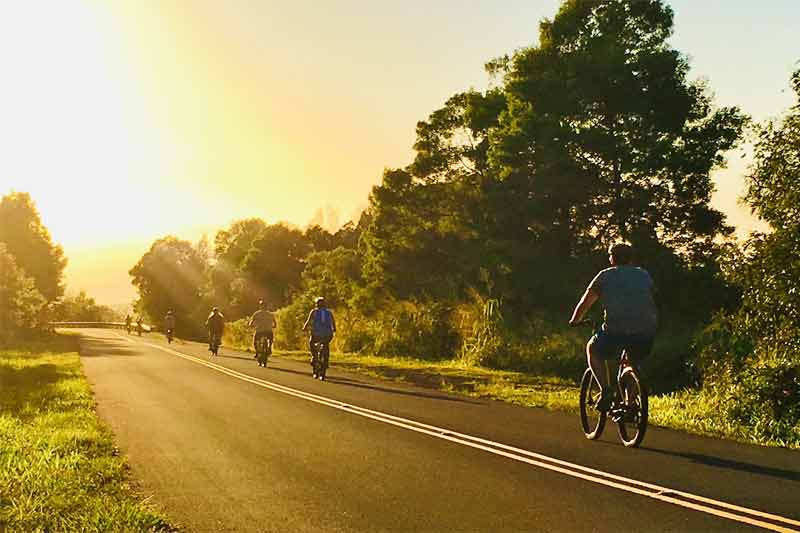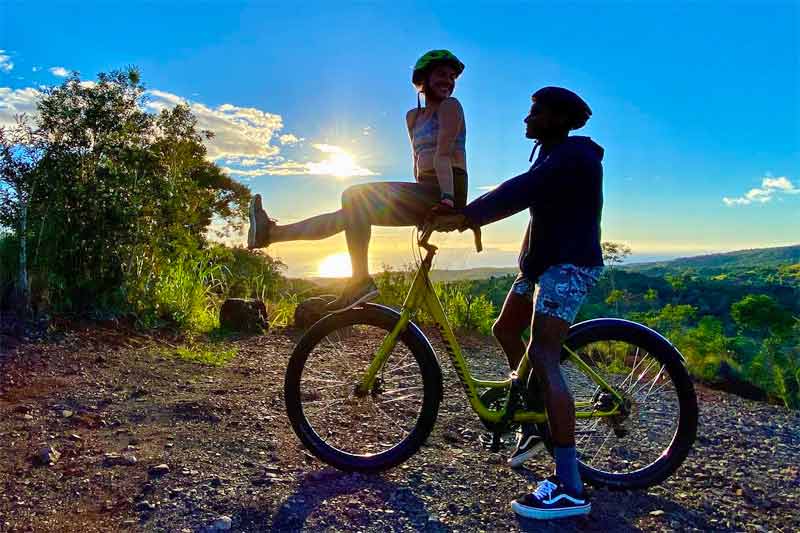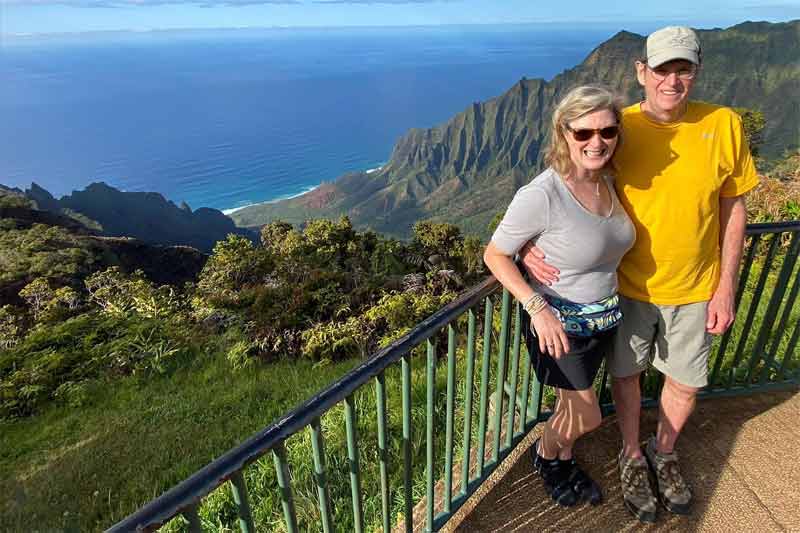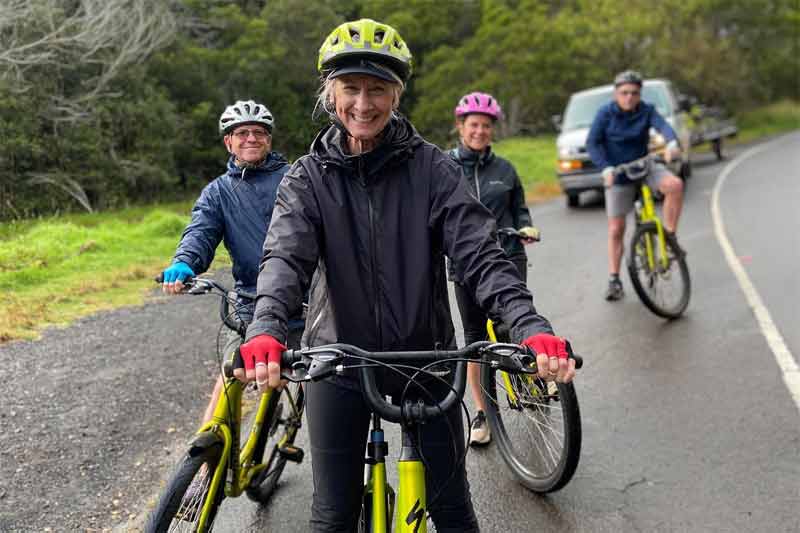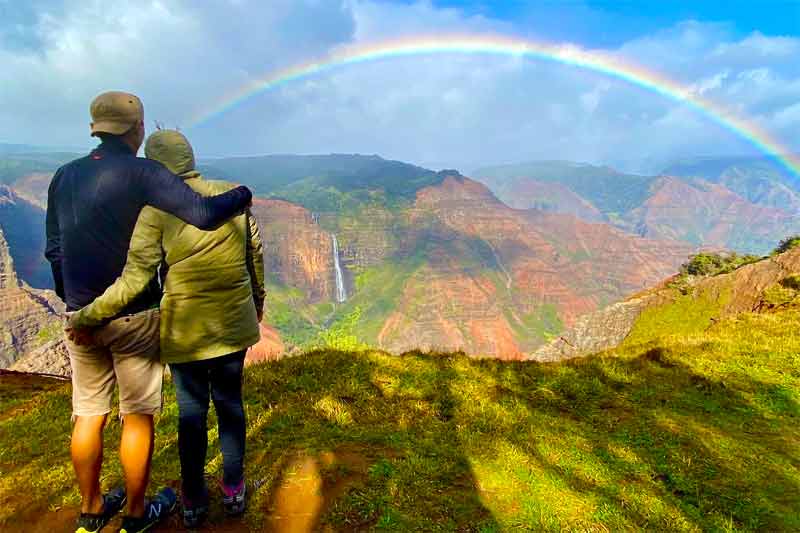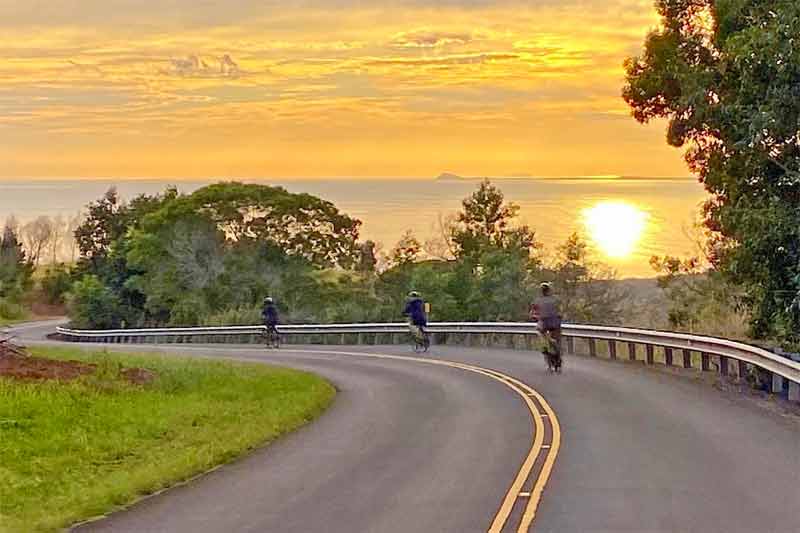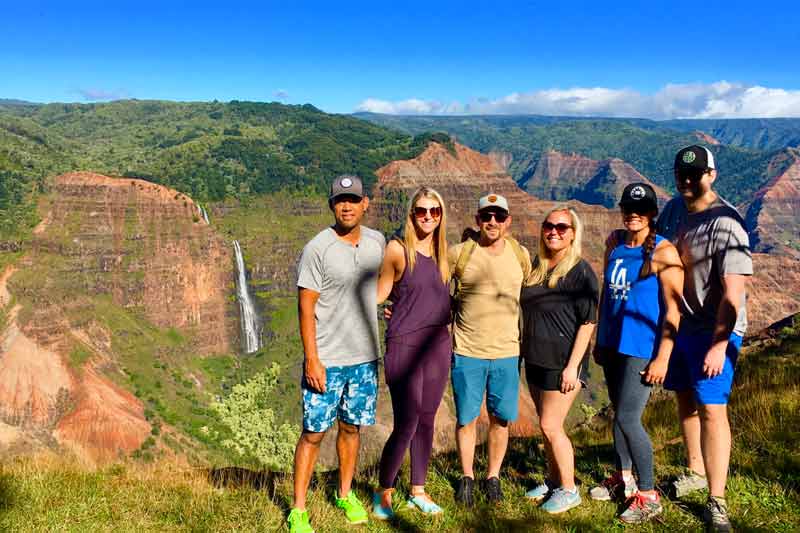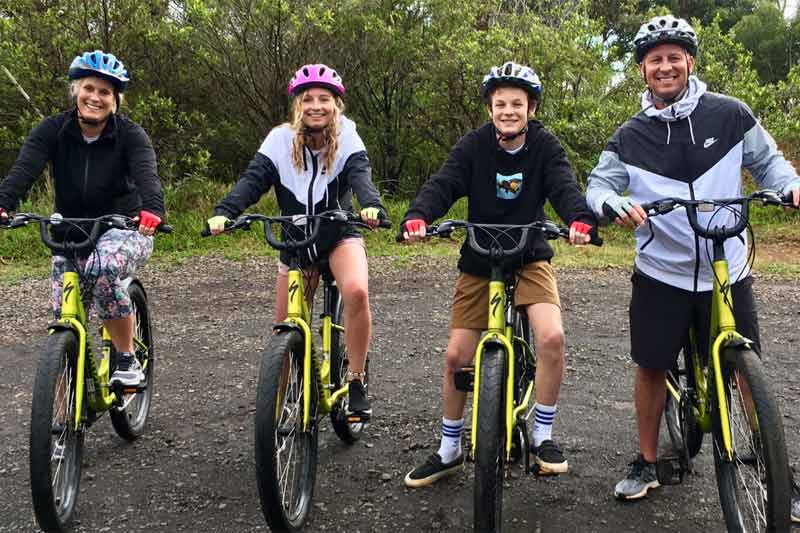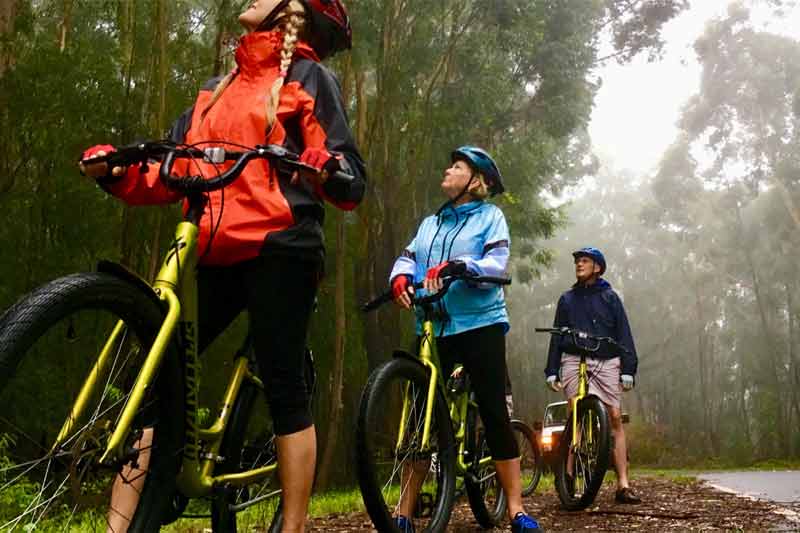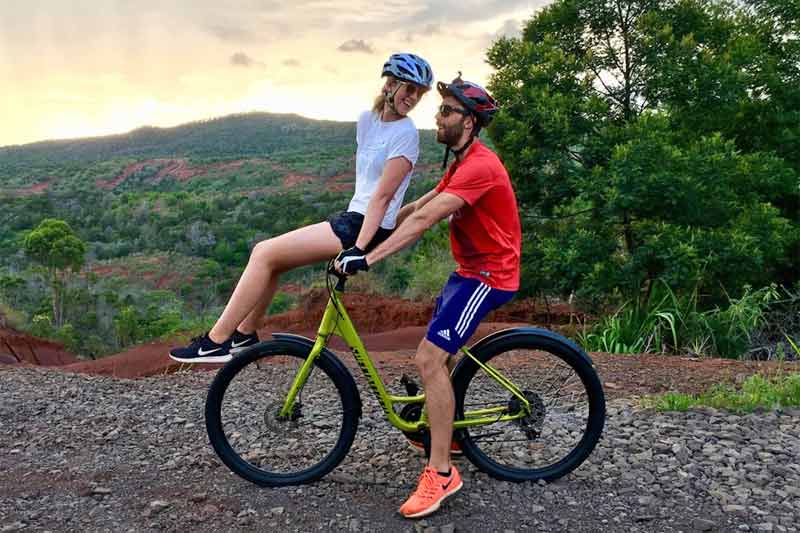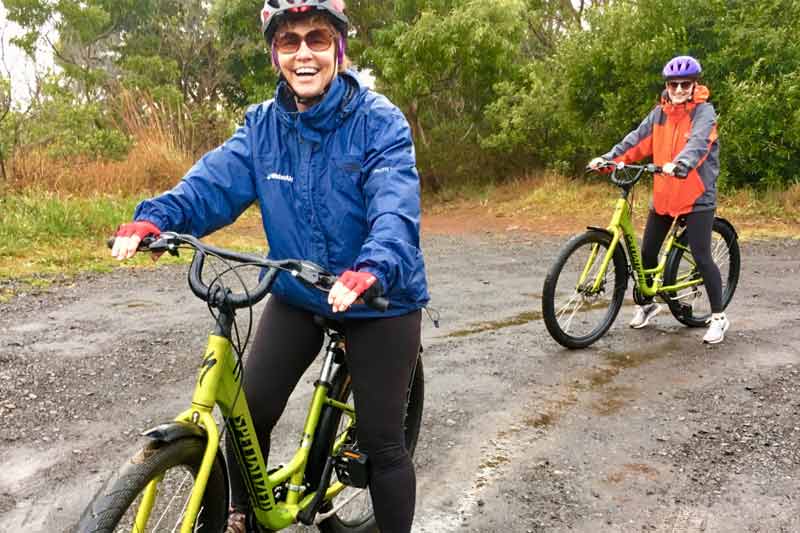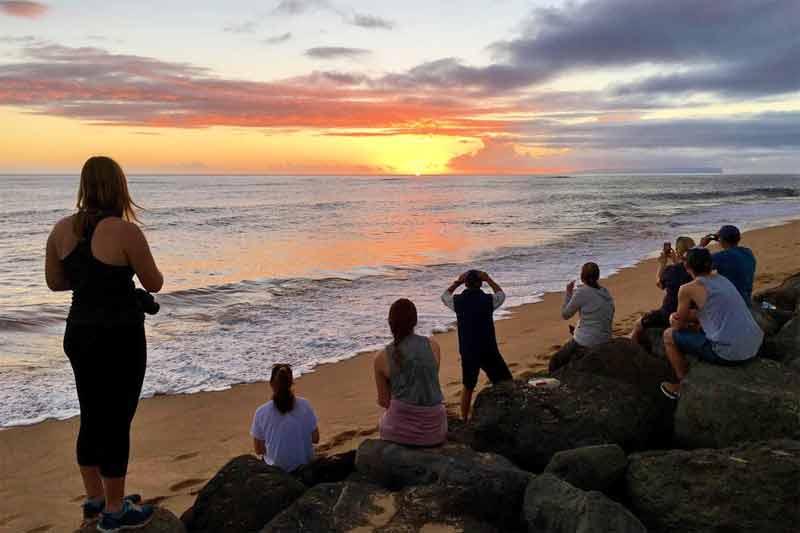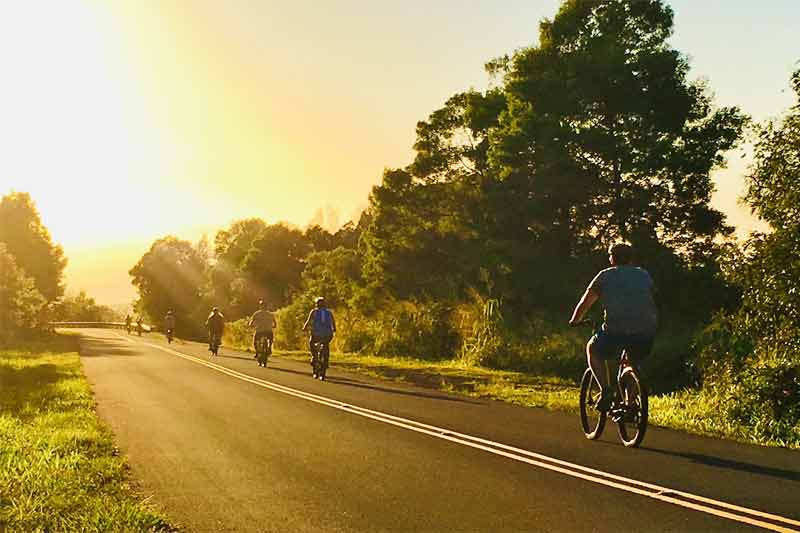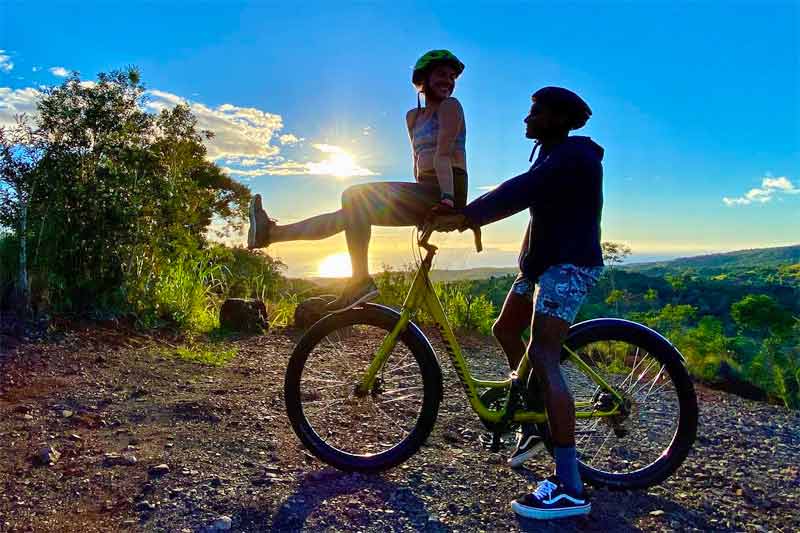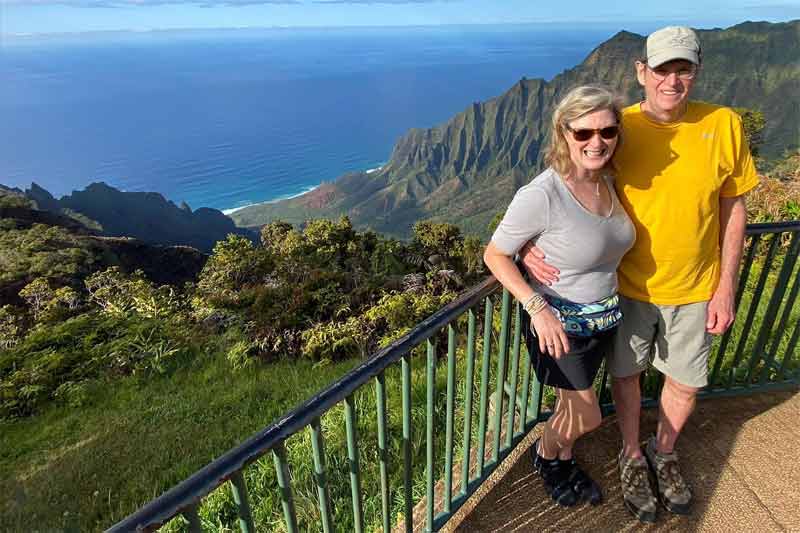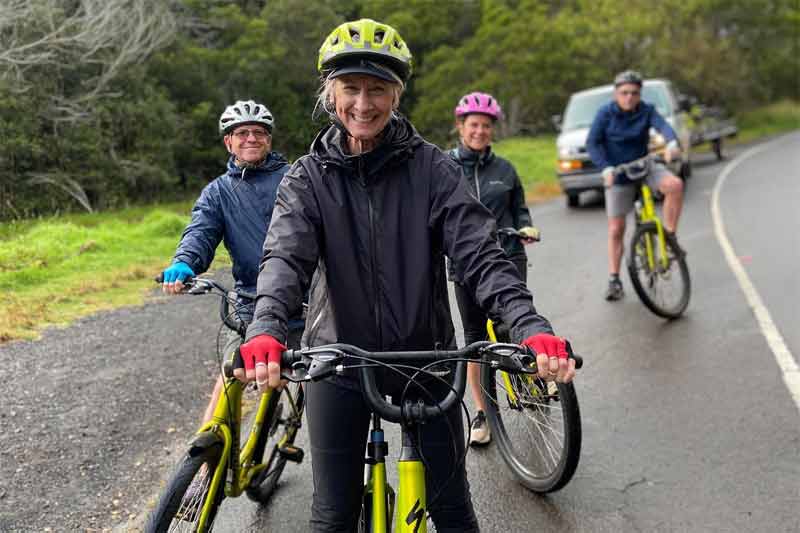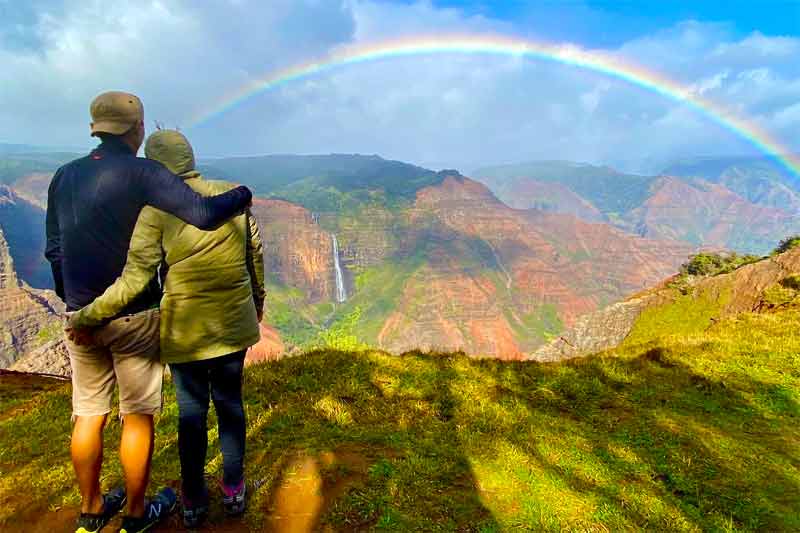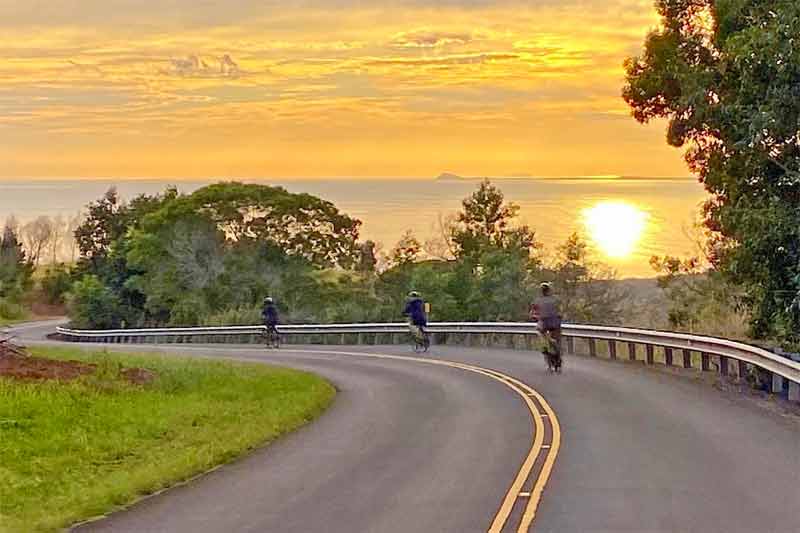 ---
Highlights
Visit Waimea Canyon and Kalalau Valley Overlooks
Great Scenic Photo Opportunities
13 Mile Bike Ride Coasting 100% Downhill
Ride to the Beach in Kekaha
---
Description
100% downhill and 100% fun! Enjoy an exhilarating bike ride down 13 miles of winding, paved roads from the rim of spectacular Waimea Canyon (elevation 3600 feet) to the shores of the blue Pacific Ocean.
Your tour begins with a drive up to Waimea Canyon and the Kalalau Valley overlooks. Your guide will stop along the way for photos and share with you the history, culture, folklore, and legends of the area. You will get to identify native plants, birds, and trees and learn about what makes Kauai so special. You will explore some secluded view spots away from the crowds and enjoy spactacular vistas and distant waterfalls.
For the second half of your adventure you will gear up in preparation for an exhilarating downhill bicycle ride from the misty forests of the Waimea Canyon rim to the sandy beaches of the Pacific Ocean. Participants will need to pass a basic bicycling test to ensure you can balance, steer, and brake a bike. This is not a difficult ride, and because it is all downhill it is not physically demanding ... it is just lots of fun! These cruiser bikes are built for downhill coasting ... no shifting to worry about as there is very little peddling during the ride. Snacks and beverages are served at the beach when you reach your destination at the bottom. On the sunset tour, the arrival is timed to watch the setting sun at it dips below the ocean on the horizon.
While this bike tour is conducted with rider safety as the top priority, participants must recognize that this tour involves an element of risk. The ride itself is not inherently dangerous, but riding a bicycle has inherent risks that no tour operator can eliminate. They cannot steer and brake the bicycle for you ... every rider is ultimately responsible for their own safety during the ride. An inexperienced rider who fails to maintain control in the downhill lane could hit a guardrail or cross the center line into oncoming traffic ... either case could result in serious injury or even death. Even experienced riders can have accidents due to a sudden medical condition or a moment of inattention. All participants must sign a waiver of liability that states that they understand the risks associated with riding a bicycle.
---
Cost
Sunset Waimea Canyon Bike Tour Rate (KEKO2)
$137.00 per Biker (minimum age 14) (plus 4.712% Hawaii sales tax)
Rates for dates after 12/31/2023 are $148.00 per Biker (minimum age 14)
---
Location
Meeting Point: Paco's Tacos Meican Cafe in Hanapepe Town
GPS Location: 4505 Puolo Rd, Hanapepe HI 96716 Click to view map
---
Details
Schedule: Sunset tour offered Monday, Tuesday, Wednesday, and Friday. Tour time adjusts to sunset seasonally ... typically 2:30pm in winter and 3:30pm in summer. The exact time for your date will be in your confirmation email. A morning tour is sometimes added when sunset tour sells out.
Tour length: About 4 hours from Checkin until Return
Gear Provided: Single-speed downhill cruiser bike, helmet, gloves
What to Bring and Wear: Dress in layers for this ride; it is cool at the top and warms up as you come downhill. Any extra clothing will go in the van that is following you down the mountain. A light rain jacket is a good idea in case a shower is encountered. Closed-toed shoes are required. Sunglasses and sunscreen are recommended.
Restrictions: Minimum age is 14 and maximum rider weight is 250 pounds. Minimum rider height is 4'11". All riders must possess bike riding skills and a riding test will be done before heading downhill. There are no refunds for those who go on the tour but do not ride the bike for any reason. No pregnant women permitted on this tour.
Reservations: Advanced reservations are required. When you reserve this adventure on our website your reservation will be guaranteed on your credit card. A 25% deposit will be charged just a few days before you leave home for Hawaii. The balance is charged the day before your tour.
Minimum Notice for Cancellation / Changes:48 hours prior to the start of your tour.
---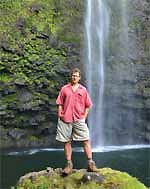 Kevin's Activity Tips:
Waimea Canyon is known as the "Grand Canyon of the Pacific" and when you stand at the overlook you'll see why. The canyon's colors are really accentuated by late afternoon light … because you are on the west side of the canyon the views are best when the sun has moved to the western side of the sky in the afternoon.
This tour is led by a guide on a bicycle and your group of bikers is followed by the van that took you up the mountain. This van keeps cars from passing you while you are doing the ride, and provides a huge measure of safety for riders. You have the entire downhill lane to yourself … you don't have to worry about looking over your shoulder to see if a car is coming. Occasionally the guide will pull the entire group over for a photo stop and to let the traffic pass. If anyone is uncomfortable with the ride (or fails the bike riding proficiency test) they can ride in the van that follows the group down the mountain. There are no refunds or price adjustments for those who don't participate in the ride though … for whatever reason.
This bike ride is patterned after the famous downhill bike tour on the island of Maui … where you can tour the summit of Maui's 10,000 foot Haleakala, then bike down from the 6,700 foot level all the way to the ocean (a 23 mile ride). If you are visiting both Kauai and Maui and want to do one bike tour, the Downhill Bike Tour on Maui is a longer ride.