Sunshine Helicopters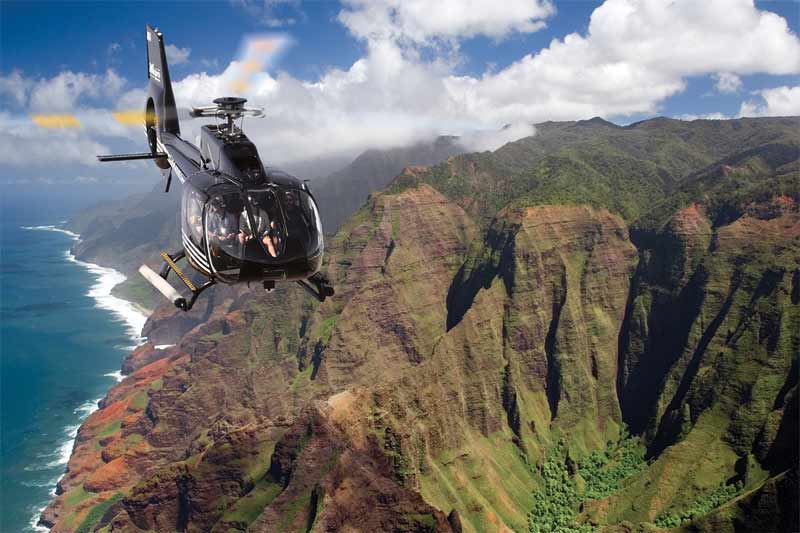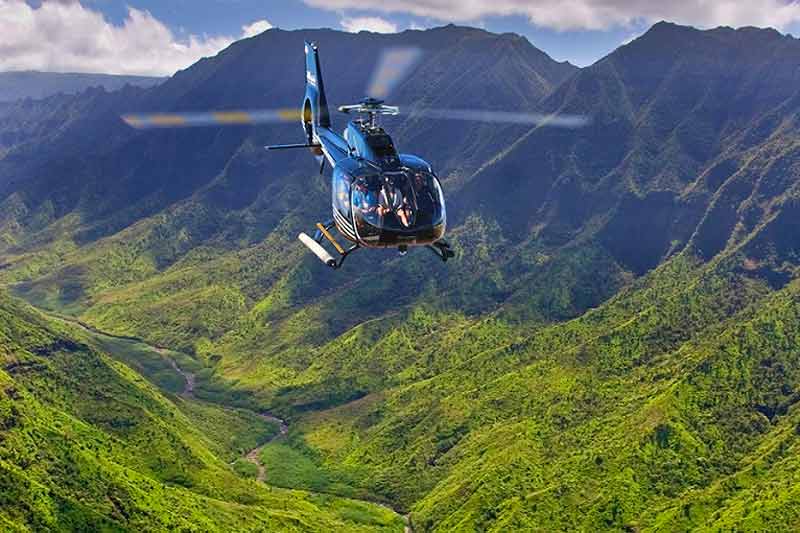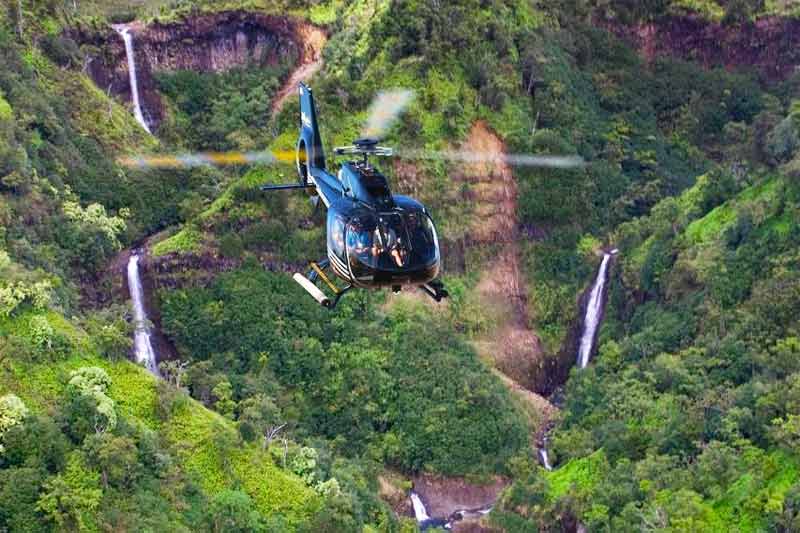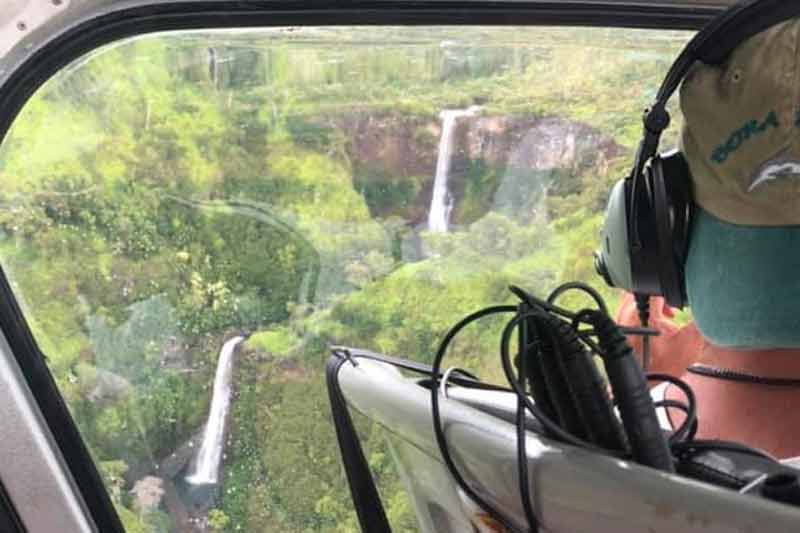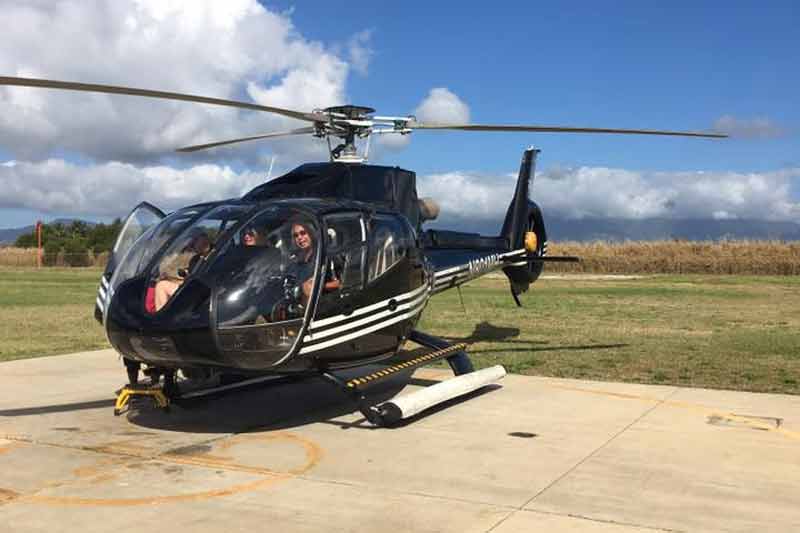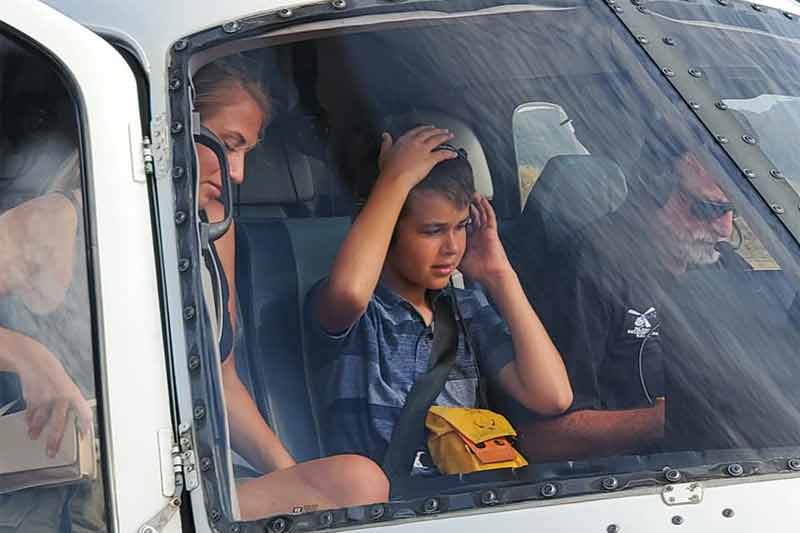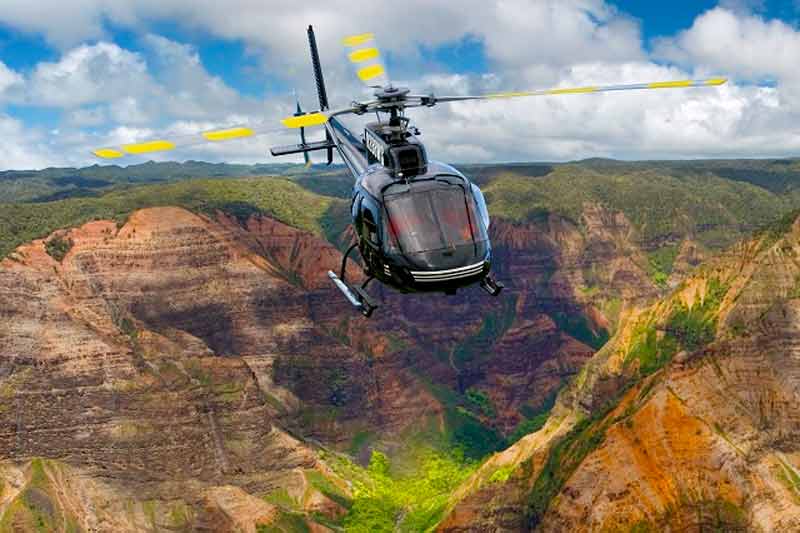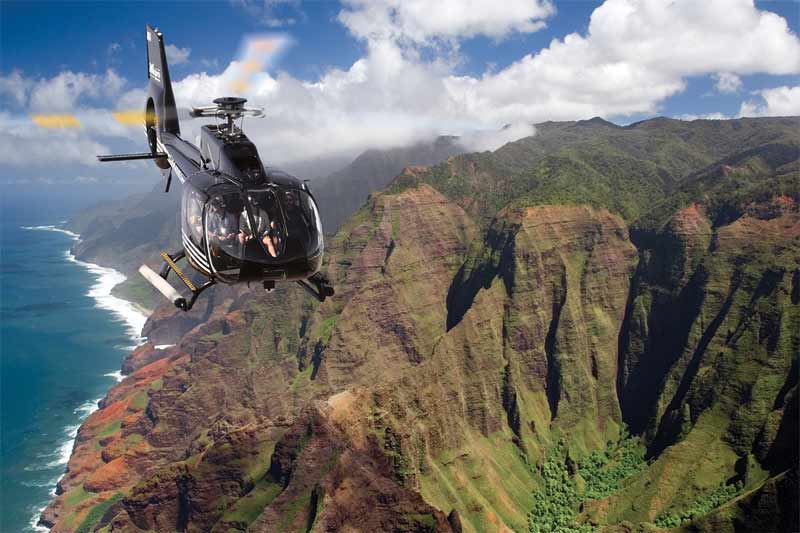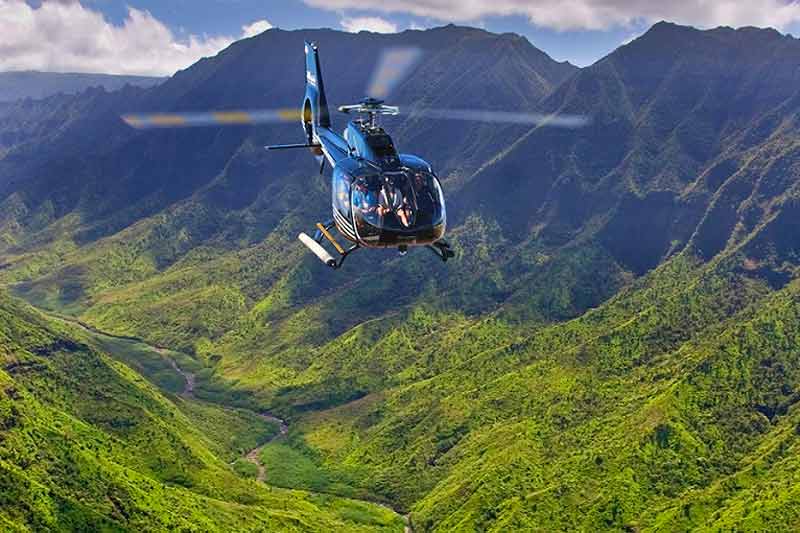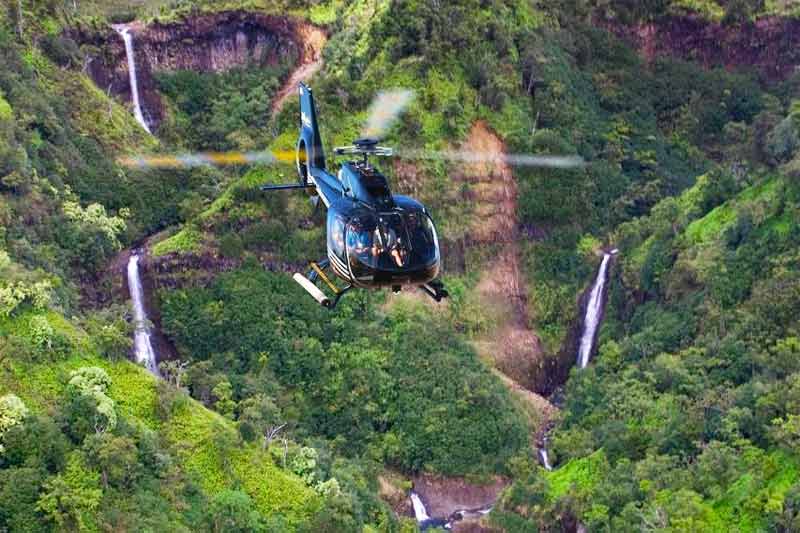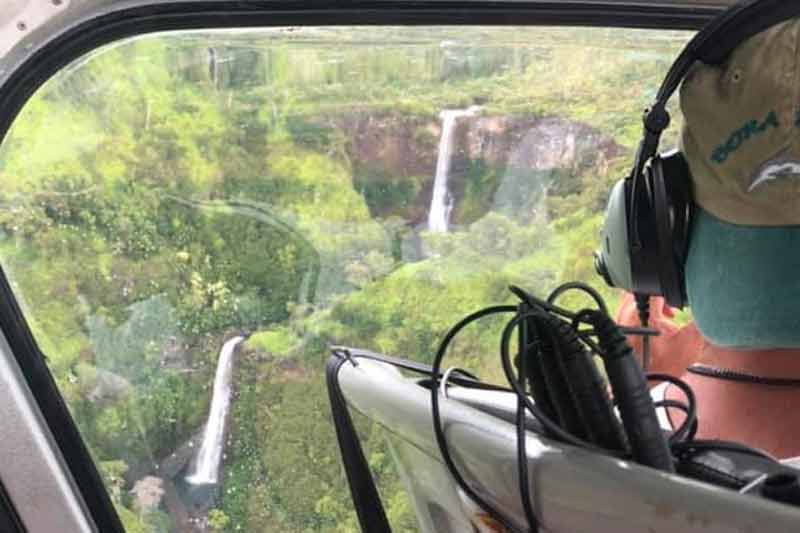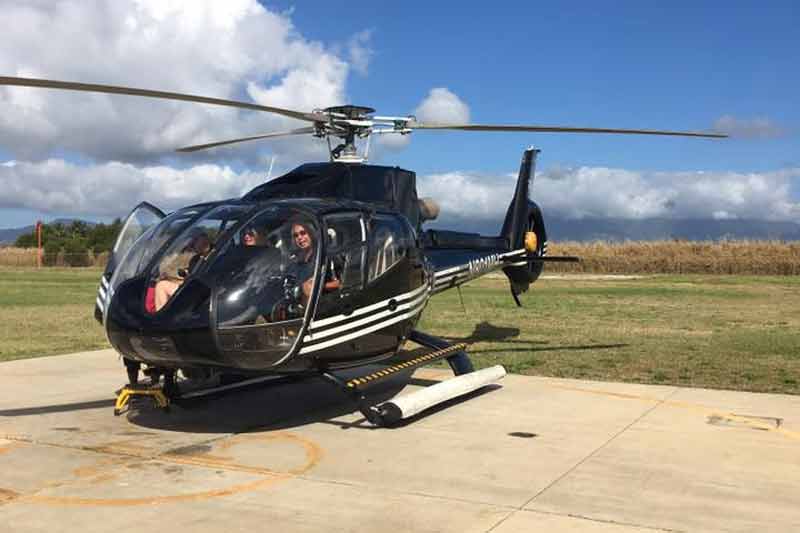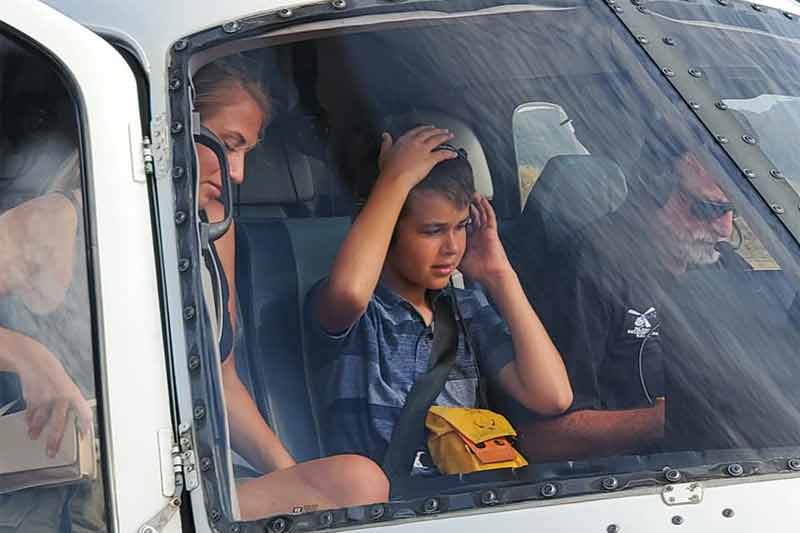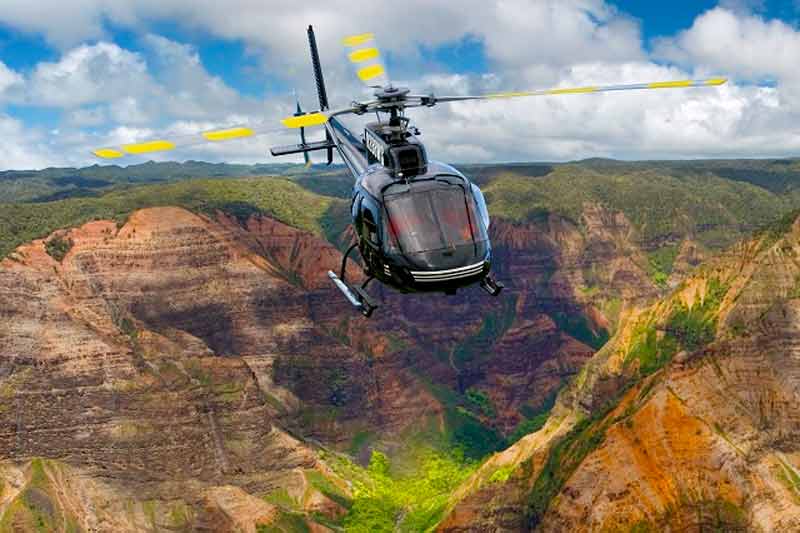 ---
Highlights
Two different helciopter models
Departure from Lihue Airport
Front-seat upgrade available (subject to weight considerations)
---
Description
Sunshine Helicopters takes you to Kauai's majestic mountains, magical sea caves, awesome waterfalls and emerald green vistas. Many parts of Kauai are inaccessible, and the best way to see the breadth and majesty of Kauai is by air. Tour Waimea Canyon - the "Grand Canyon of the Pacific." It is truly a spectacular sight from the air.
Mount Waialeale is one of the the wettest spots on earth - with an average annual rainfall of forty feet. Most of the mountain rain drains into the nearby Alakai Swamp, home to several rare species of plants and birds. The eastern slopes of Mount Waialeale flow over Wailua Falls - famous for the opening scene in the TV show Fantasy Island is one of the dozens of waterfalls you will see. View majestic Manawaiopuna Falls, seen in the film, "Jurassic Park."
The Na Pali Coast, with its dramatic cliffs chiseled by time to razor sharp peaks, is spellbinding no matter how many times you see it. This is the home of the legendary Bali Hai as seen in South Pacific and yes, it is calling you.
Sunshine Helicopters has two different models of Eurocopter helicopters. Both seat 6 passengers plus the pilot. The FXStar is the "industry standard" A-star helicopter that is commonly used for Hawaii helicopter tours. The Whisperstar is the "state of the art" newest model from Eurocopter, which has a wider body, and a higher per-person weight capacity.
You have option of selecting "First Class" seating next to the pilot, with extra arm, leg room, and superior visibility. The maximum combined weight for two First Class passengers is 490 lbs. This is only available for a party that is purchasing both seats.
---
Cost
Kauai Ultimate Lihue Departure FXStar Rate (SH5)
$294.00 per Passenger, $75.00 per First Class (front seat) Upgrade (Hawaii sales tax included)
---
Kauai Ultimate Lihue Departure WhisperStar Rate (SH6)
$349.00 per Passenger, $75.00 per First Class (front seat) Upgrade (Hawaii sales tax included)
---
---
Details
Schedule: Monday through Saturday
Duration: Approximately a 50 Minute Flight
Reservations: Required in advance of your vacation. A credit card number is required to confirm your reservation; a 20% deposit will be charged on your card by Hawaii Travel and Tours a few days before the beginning of your vacation. The blanace due is charged by the helicopter company upon checkin.
Minimum Notice for Cancellation / Changes: 48 hours prior to the start of the tour.
What to Bring / Wear: These helicopters are climate controlled. Wear dark shirts to help cut down on glare on the windows.
Equipment: Eurocopter EC-130 Whisper STAR or FX STAR (A-Star)
Capacity: Sunshine Helicopters seat 6 passengers plus the pilot.
Restrictions: Guests who weigh over 290 pounds on Whisperstar flights and 240 pounds on FX star flights must purchase an additional seat.
---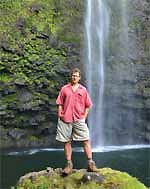 Kevin's Activity Tips:
You really haven't seen the island of Kauai until you've seen it from above. There is so much beauty on this island that it will leave you speechless. Countless remote waterfalls are just waiting for you to point your camera lens at them! Sunshine Helicopters depart from the main airport in Lihue so they are centrally located … easy to get to from all areas of the island.
We recommend that you plan a helicopter tour for the beginning of your vacation. It will help you get the "lay of the land" and you will likely see places from the air that you will want to go visit on the ground later in your vacation. Keep in mind though, many MANY locations you will see from the helicopter can't be seen any other way … there are no roads or hiking trails to the island's most isolated and spectacular waterfalls.
Sunshine Helicopters is a particularly good choice for guests who may need to pay extra to fly with other companies. All helicopters have limited interier space and capacity is an issue. All heliocpters have a point where a larger guest will need to have a seat left empty next to them, and this seat must be purchased. This gets expensive quickly. Sunshine Helicopters Whisperstar has a wider body than most other helicopters, which means they have a higher weight capacity per person before the extra charge kicks in. They do not charge extra for a "comfort seat" on Whisperstar flights until guests hit a weight limit of 290 pounds. This is 50 pounds higher than most other companies.