Waikiki Surf Lessons
---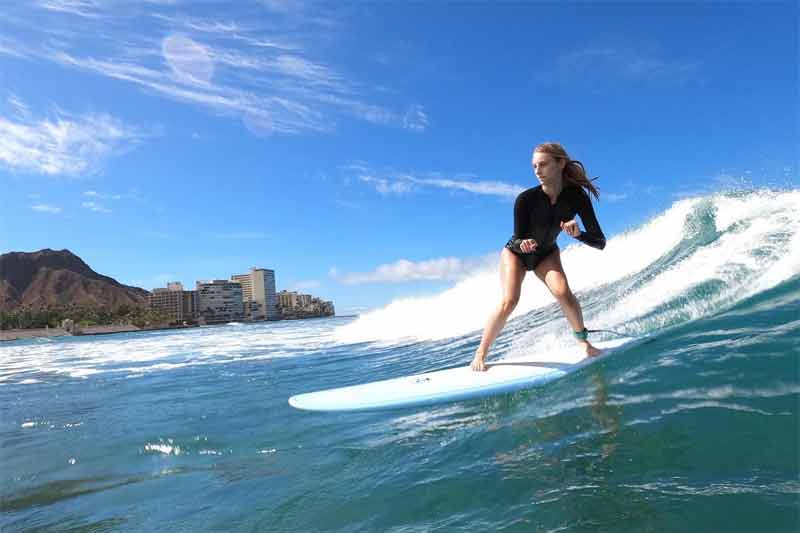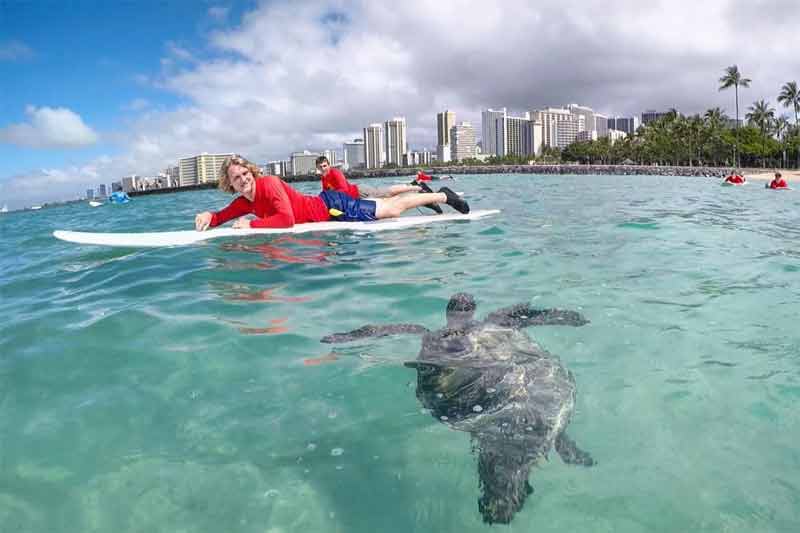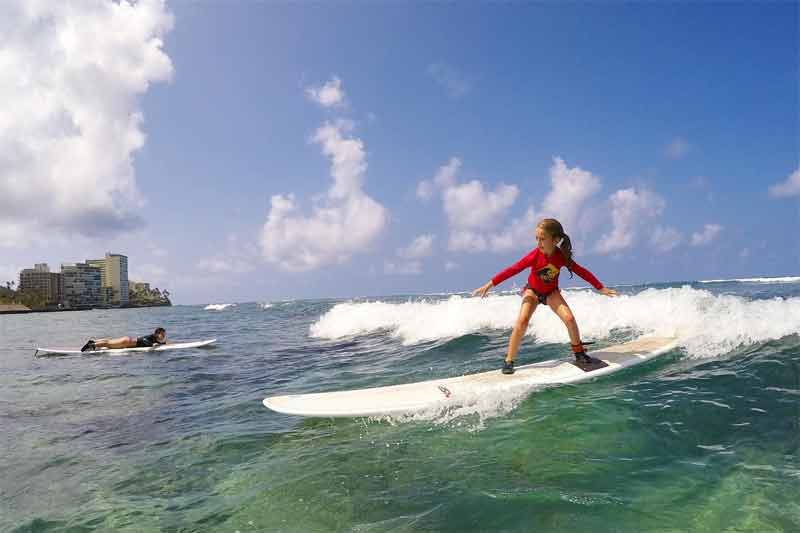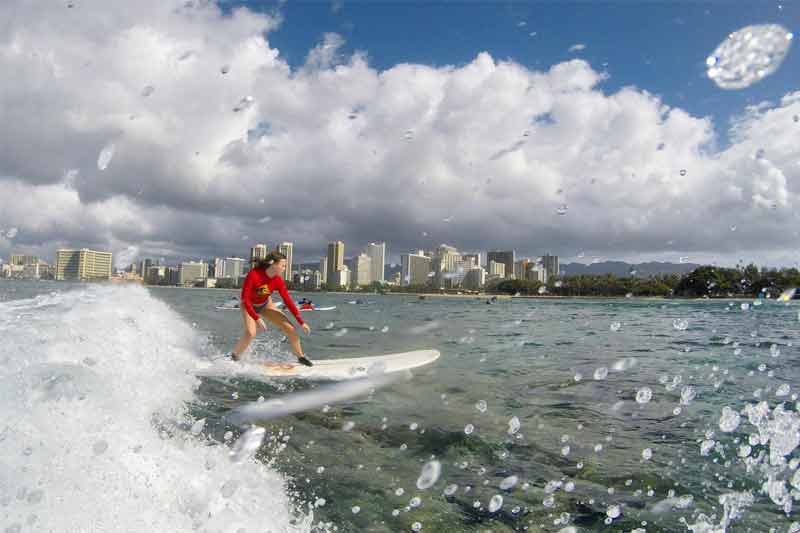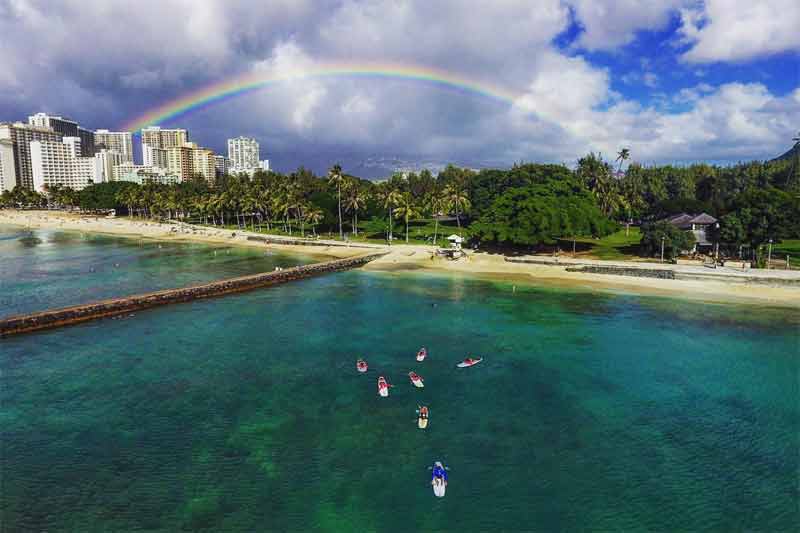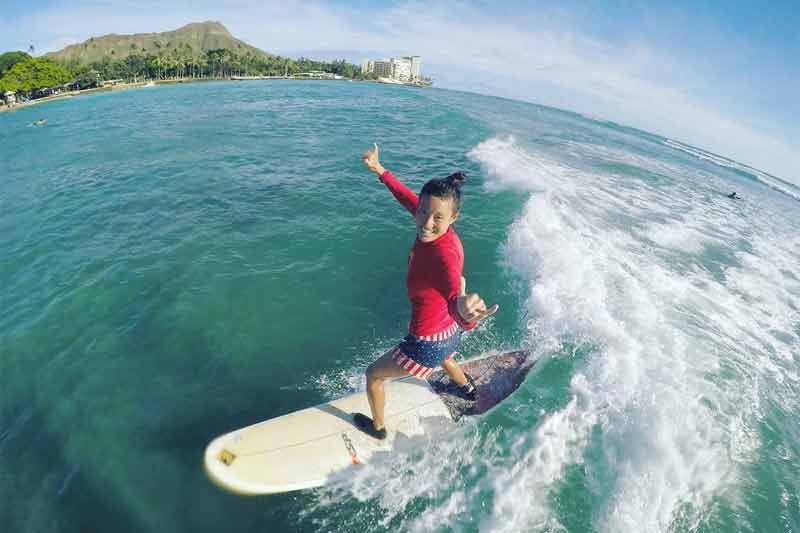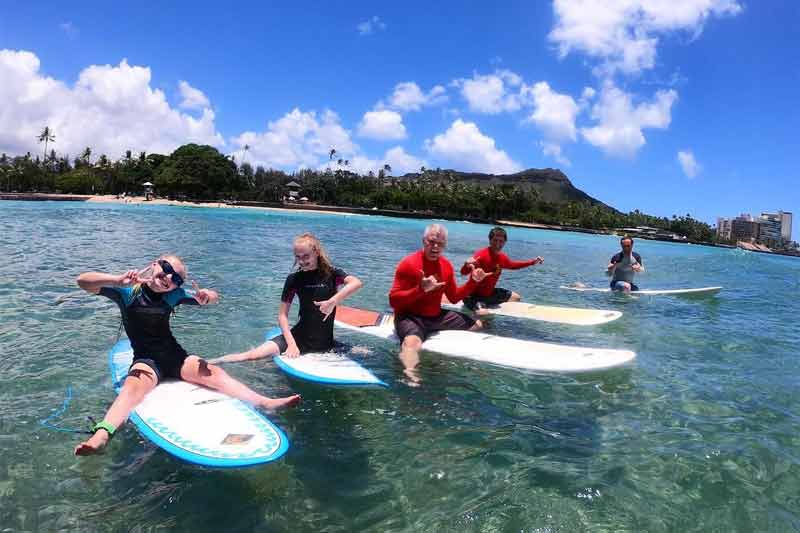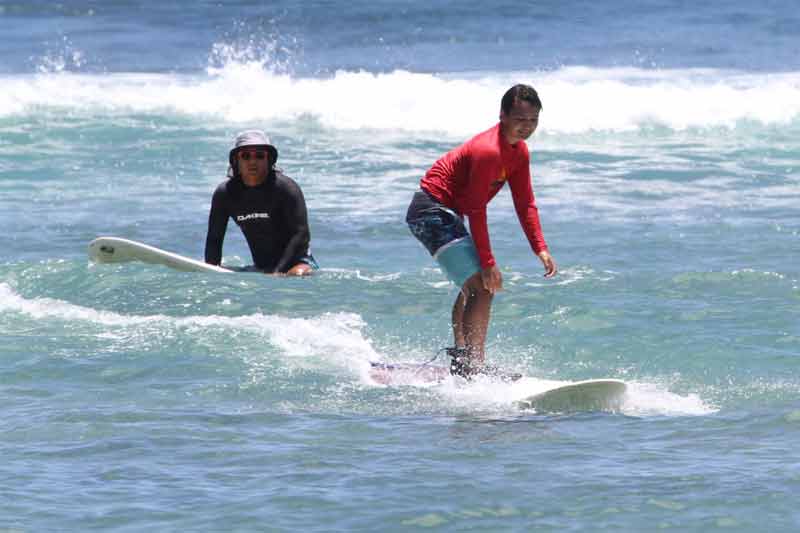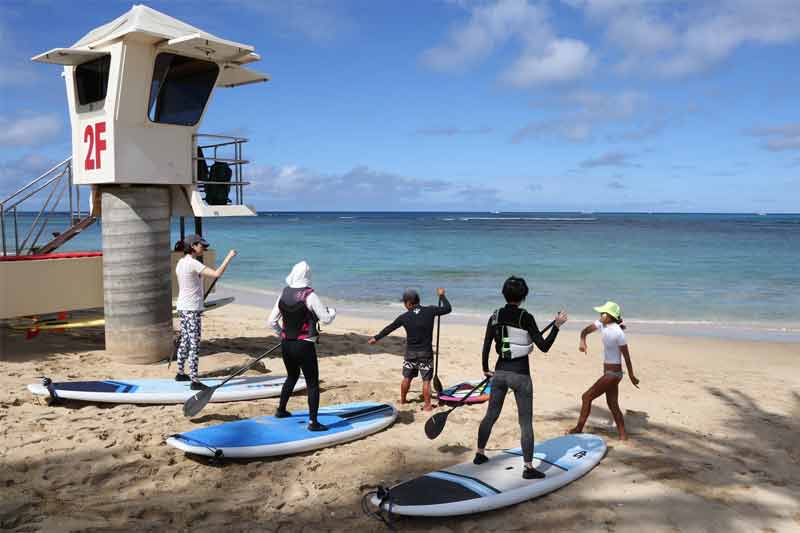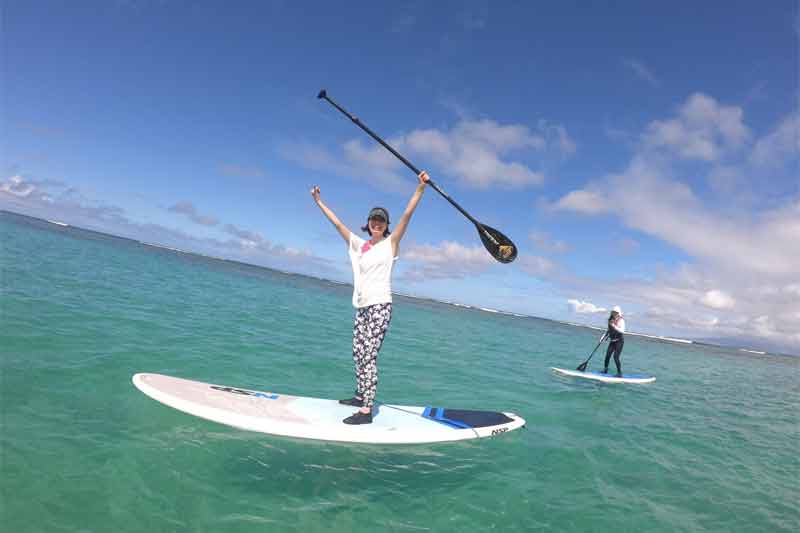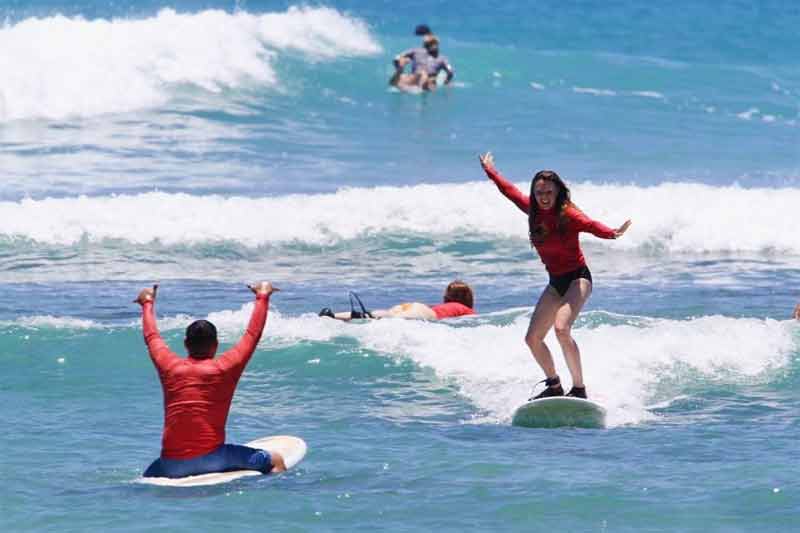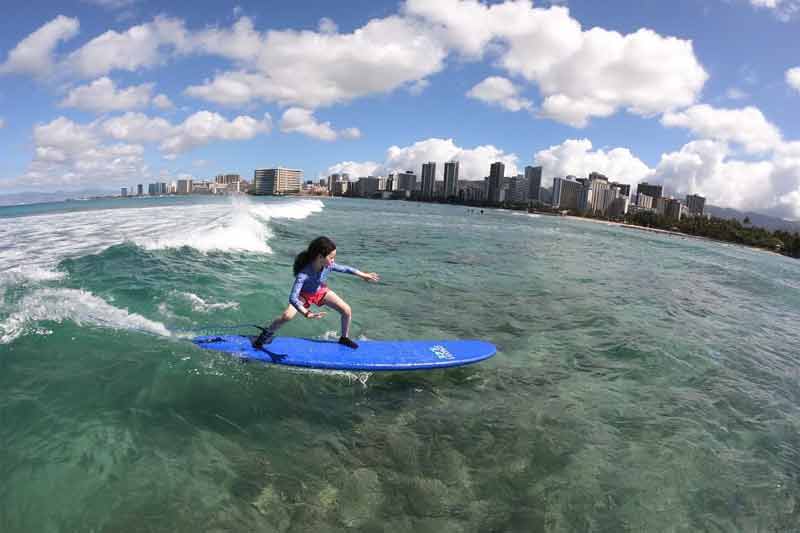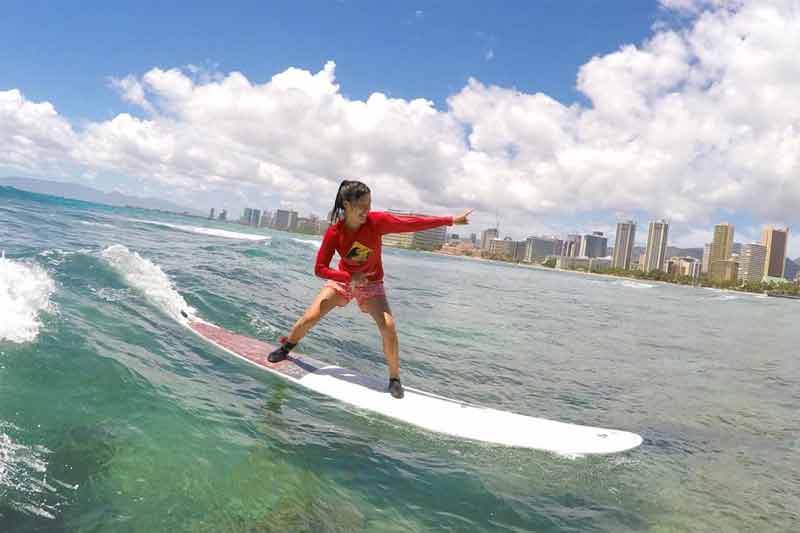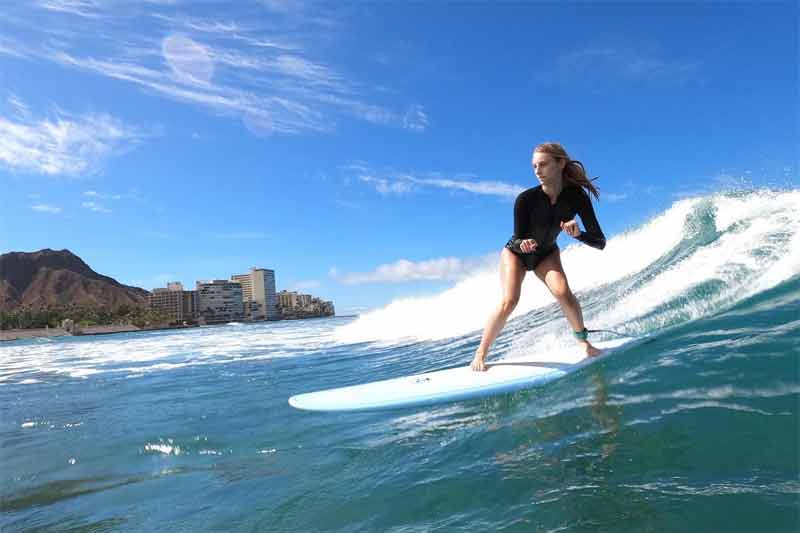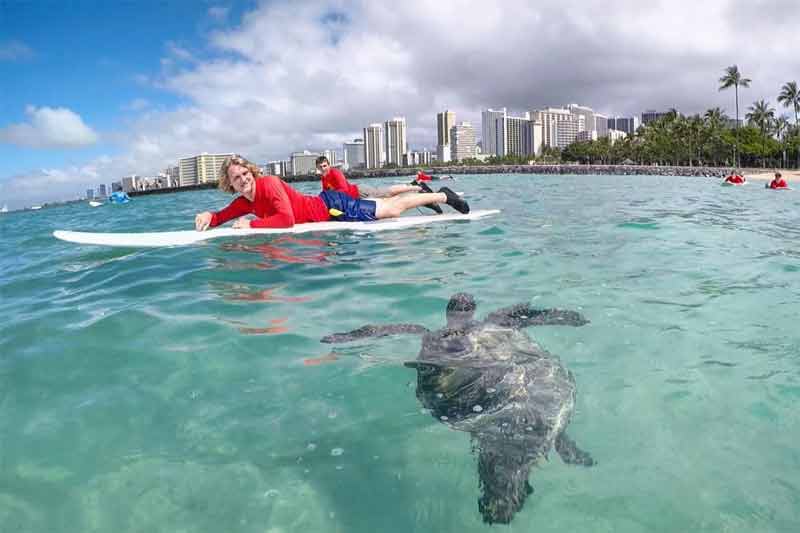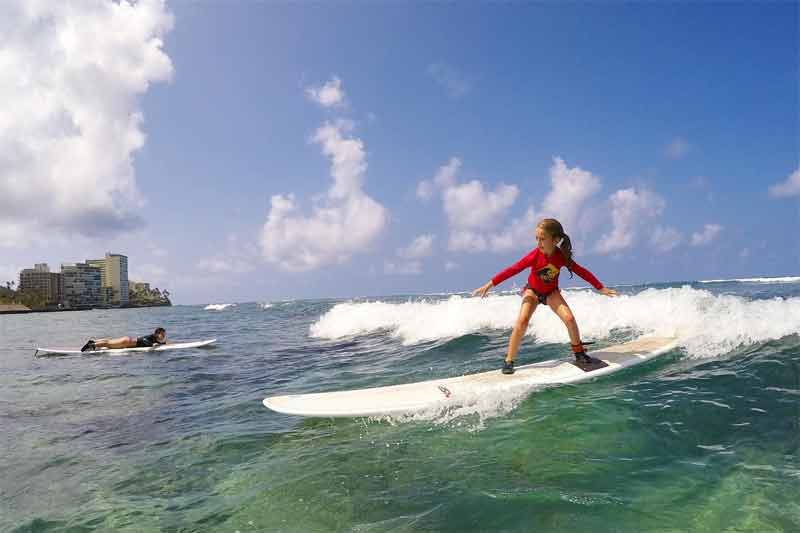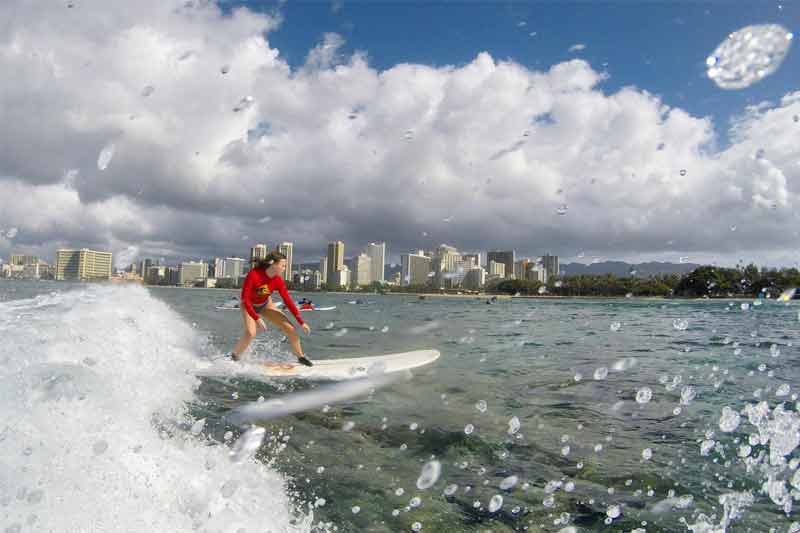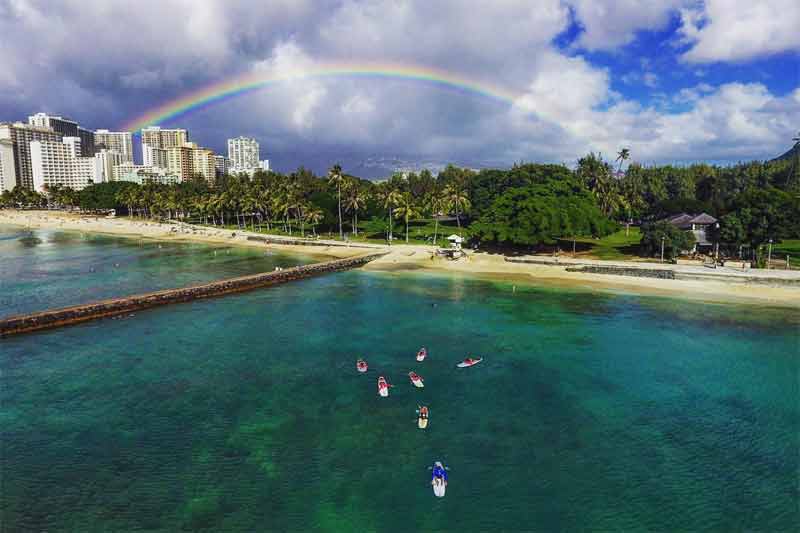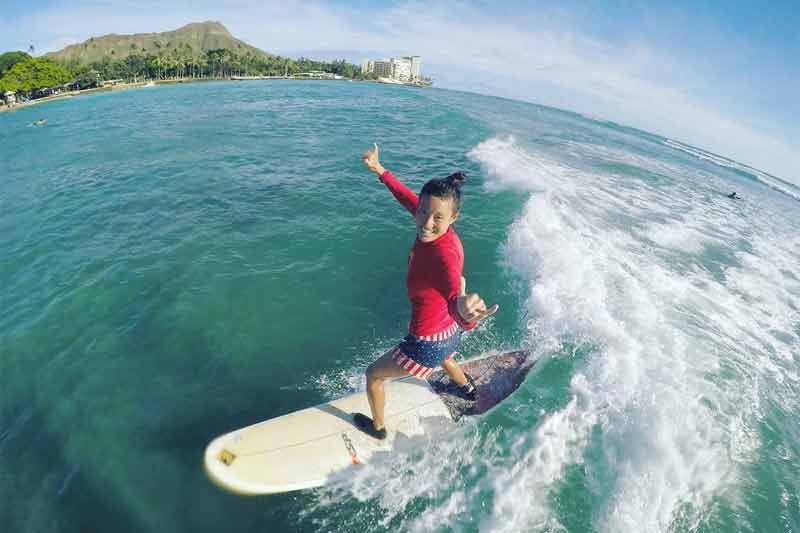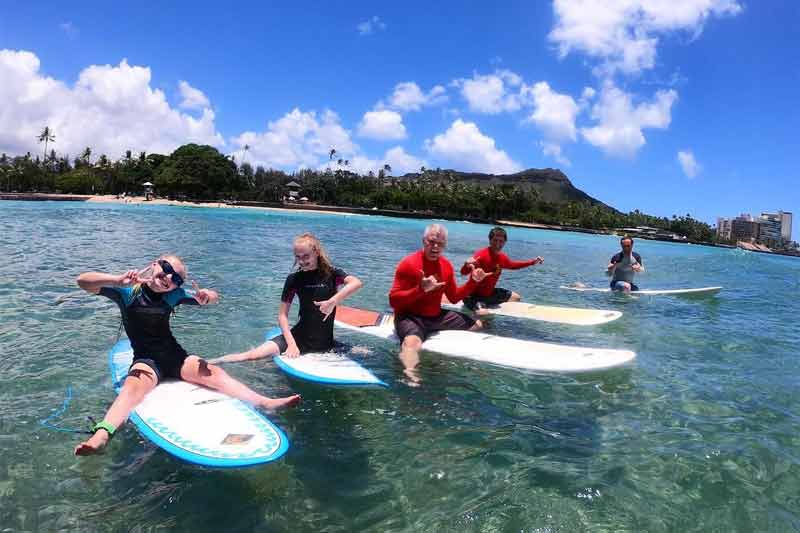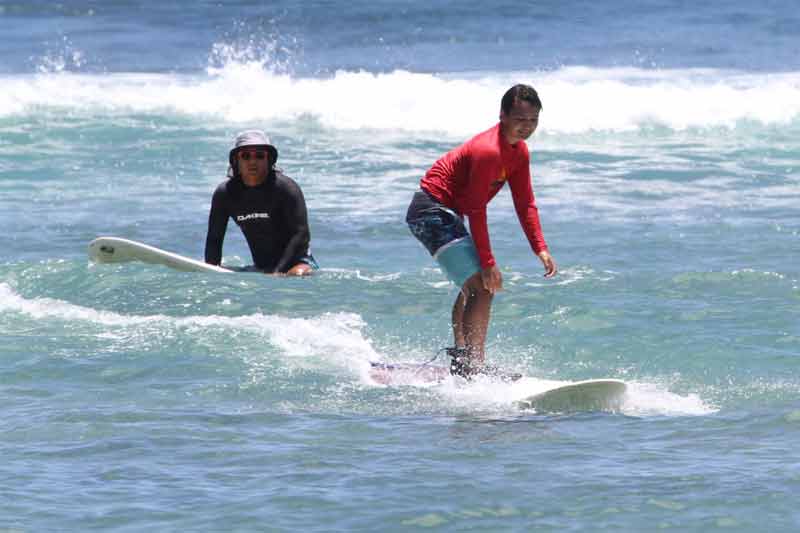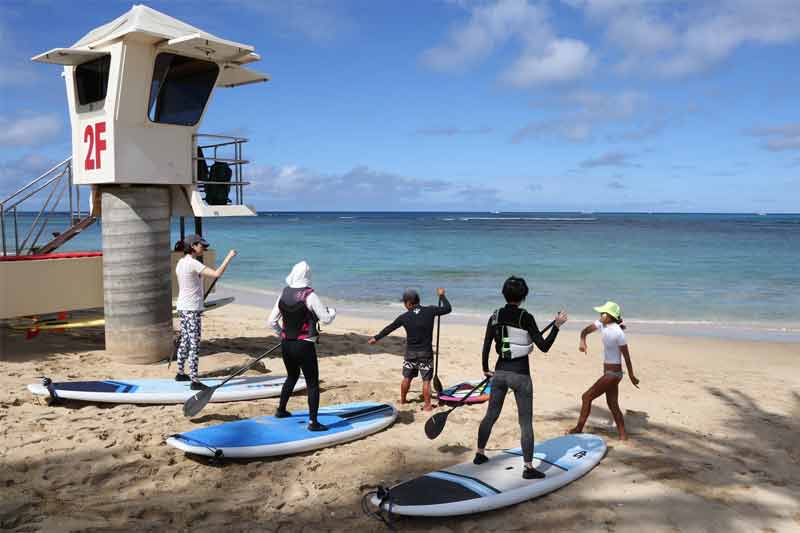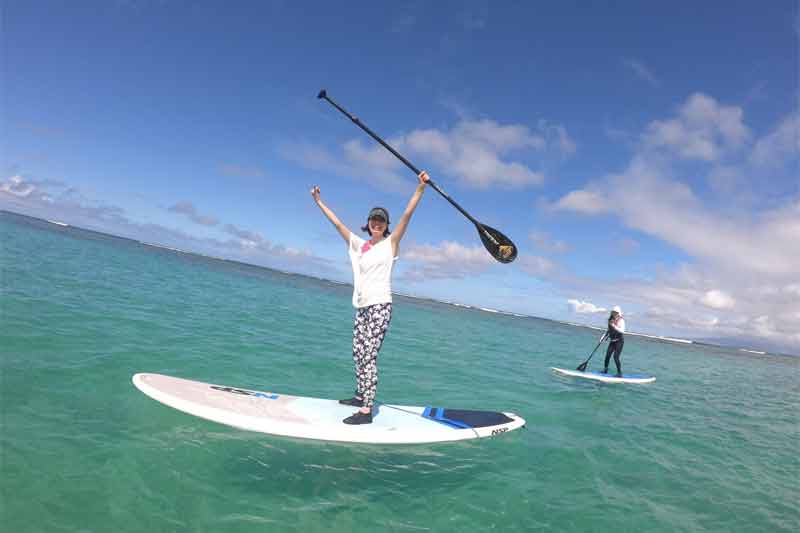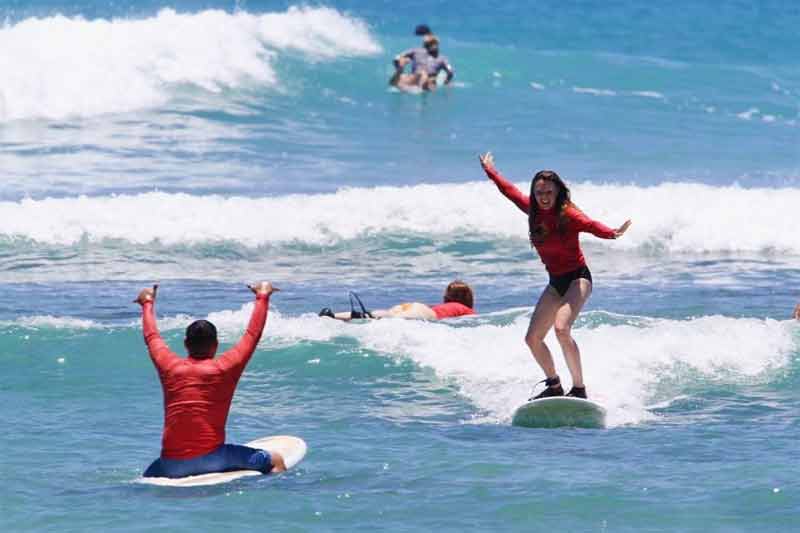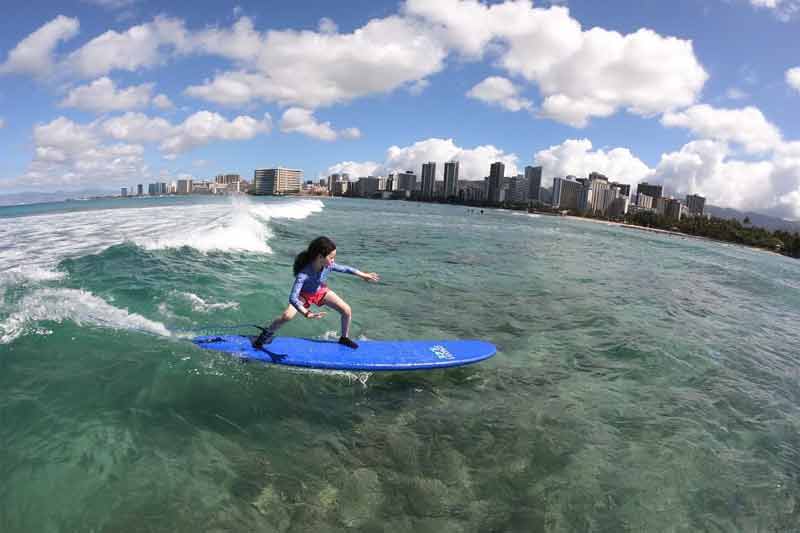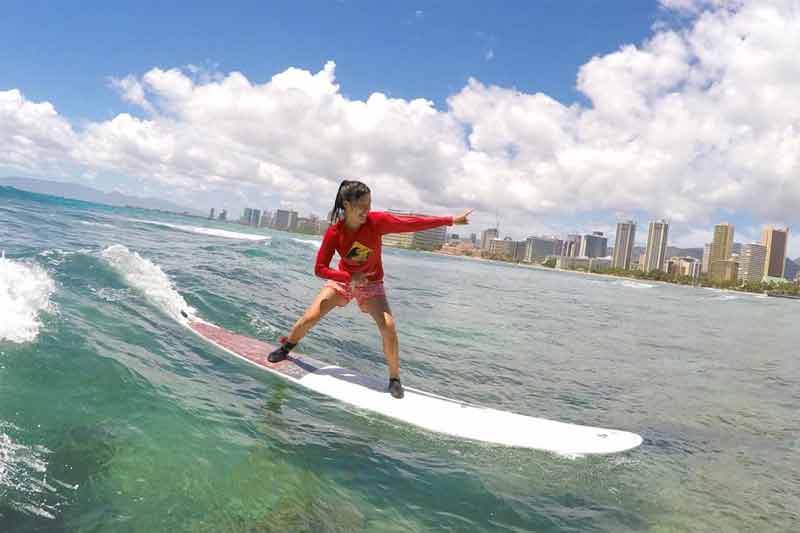 ---
Highlights
Two hour lessons
Select either Surfing or Stand Up Paddleboarding
Family, Private, and Semi-private options
Lessons done at less-crowded Diamond Head side of Waikiki
---
Description
Waikiki surf lessons with Ohana Surf Project is the ultimate personalized water sports instruction in Hawaii! Your Waikiki surf instructors are a team of expert, multinational surfing pros. The instructional sessions will be customized to age, personal goals, and skill level. The instructors are able to teach basic and advanced surfing techniques. Ohana Surf Project's goal is to help you reach the next level of performance and experience the unexplained sensation all surfers share.
Beginners will learn the basic elements of surfing. They will teach you surfing etiquette, water safety, body positioning, board handling and positioning, paddling, and getting up on your feet. For advanced students, they will identify strengths and weaknesses in technique, competitive strategies, and surf bigger waves. Learn how to connect with the ocean, recognize wave energy, and how to express your personality through surfing!
Ohana Surf Project also offers Stand Up Paddle Boarding (SUP) Lessons for all ages and skill levels. It is easy to learn, an excellent form of exercise, and so much fun! In recent years, SUP is the fastest-growing water sport and it is surfing's relaxed and casual partner. Similar to their surfing lessons, the SUP instruction follows an intuitive methodology and you will be paddling in no time.
---
Packages
GROUP LESSONS
The join-in Group Lesson is an affordable way to everyone together to become better surfers. With the 4 students to 1 teacher ratio, it is a perfect blend of individual attention in a team environment. The expert instructors create a multi-student instructional plan that maximizes safety and fun.
2hr Group Surf Lesson Rate (OSURF2g)
$104.00 per Student (plus 4.716% Hawaii sales tax)
---
FAMILY LESSONS
The Family Lesson is for at least 1 adult and 1 child under 12, with an add-on rate for additional family members.
2hr Family Surf Lesson Rate (OSURF2f)
$120.00 per Student (plus 4.716% Hawaii sales tax)
---
SEMI-PRIVATE LESSONS
A Semi Private lesson gives you more attention, assistance, and flexibility. It is an excellent option for couples and is available for ages 13 and older. You'll form a bond with your private surfing coach. Semi private lessons are a 2 or 3 students to 1 teacher ratio.
2hr Semi-Private Surf Lesson Rate (OSURF2sp)
$140.00 per Student (plus 4.716% Hawaii sales tax)
---
PRIVATE LESSONS
The Private Lesson is the similar to the Semi Private Lesson, except the ratio is 1 student to 1 teacher. If you order a Private Lesson for two people, you will get two instructors and pay for two private lessons. For two people with one instructor, book Semi Private Lesson. Private lessons are available for all ages including children under 13, as long as they are comfortable in the ocean.
2hr Private Surf Lesson Rate (OSURF2pr)
$180.00 per Student (plus 4.716% Hawaii sales tax)
---
---
Details
Schedule: Daily at 9am, 12pm, and 3pm
Check In: 30 minutes prior to the lesson timeMeet at the Queen's Surf Beach by their yellow Surf School Bus.
Pick Up: Available for select Waikiki hotels, and they can arrange parking and pick up if you're driving to Waikiki.
Restrictions: Children 12 and under are only permitted on Family or Private lessons. All participants should feel comfortable in the ocean.
What to Bring and Wear: Swim suit or board shorts, towel, change of clothes.
Reservations: Advanced reservations required ... for those who are planning ahead this event is "RESERVE NOW PAY LATER"; we need a credit card on file to finalize your reservation but we do not charge you for this event until a few days before the beginning of your vacation!
Minimum Notice for Cancellations / Changes: At least 48 hours before the start of the event.
---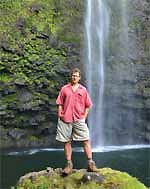 Kevin's Activity Tips:
Learning to surf is fun and easy - if you are at the right place and have the proper instruction and guidance. Most people think that the hardest part is "standing up on the board." In reality the hardest part is "catching the wave." This is where an instructor really comes in handy your first time. Just a little push on the tail end of your board can make a huge difference in helping you catch the wave.
Waikiki is a famous beach, with its signature view of Diamond Head and its short walk to dozens of high rise hotels. This will be the backdrop to your lessons! The staff at Ohana Surf Project is friendly and committed to ensuring you have a positive experience. Want to learn to surf? This is your best shot!
Best time of day to learn to surf? It is typical the first thing in the morning is the least windy, and the wind often builds throughout the day. Our suggestion is to do the 9am time slot if you aren't going to be out late enjoying nightlife the previous evening. 12pm would be our next choice ... some days it is pretty windy by 2:30pm and some days the wind starts tailing off by then. The late afternoon sun does make it a pretty time to be out on the water.