Diamond Head Luau
---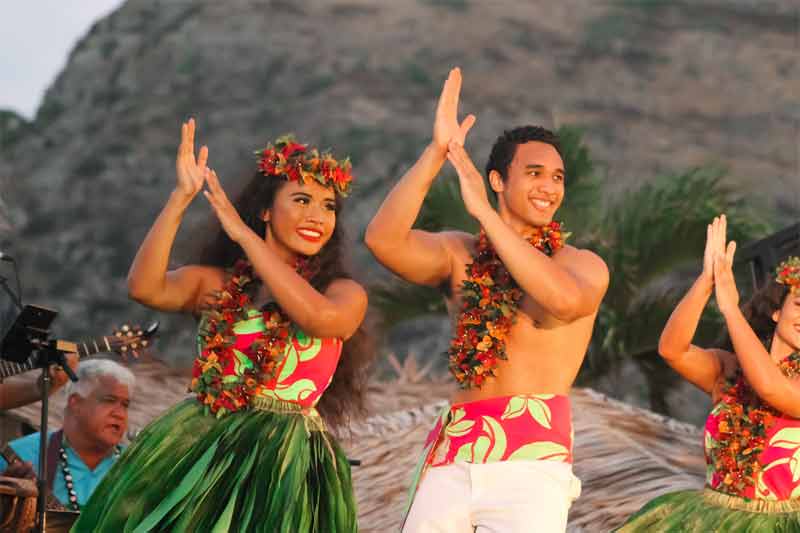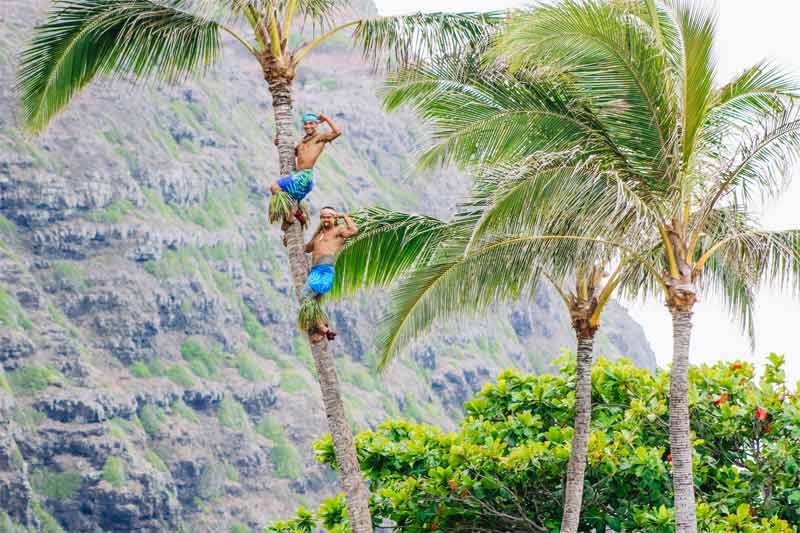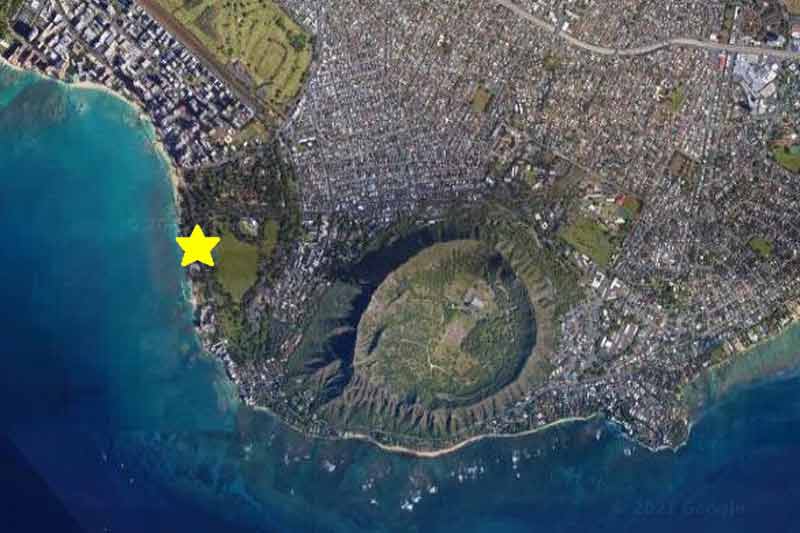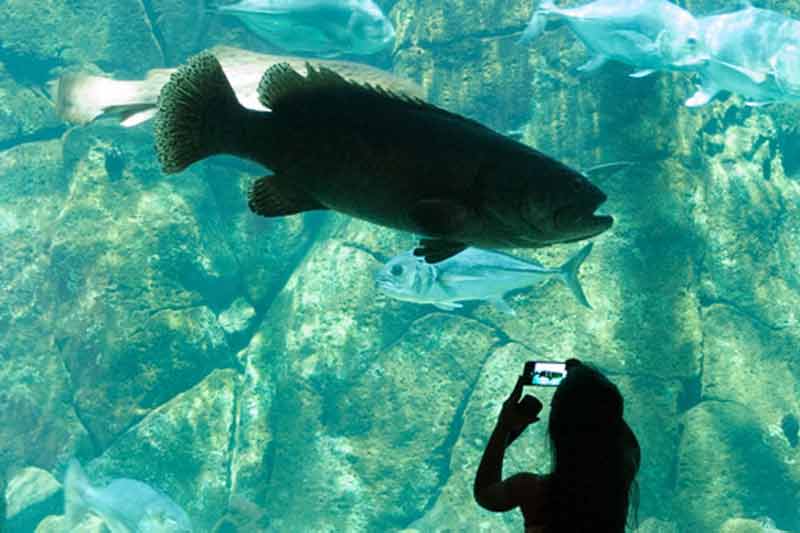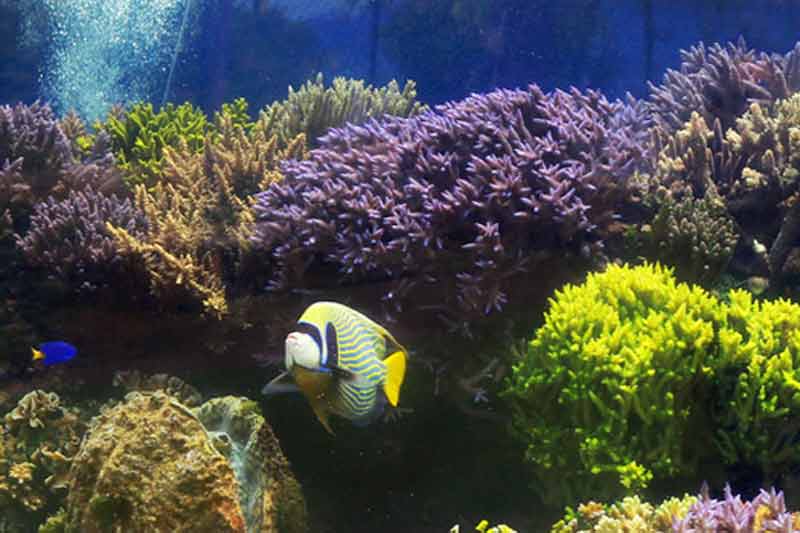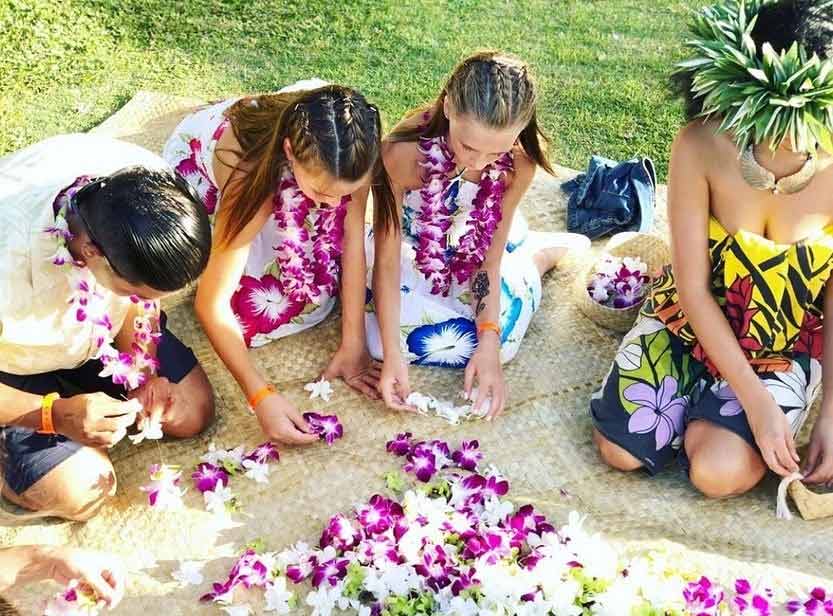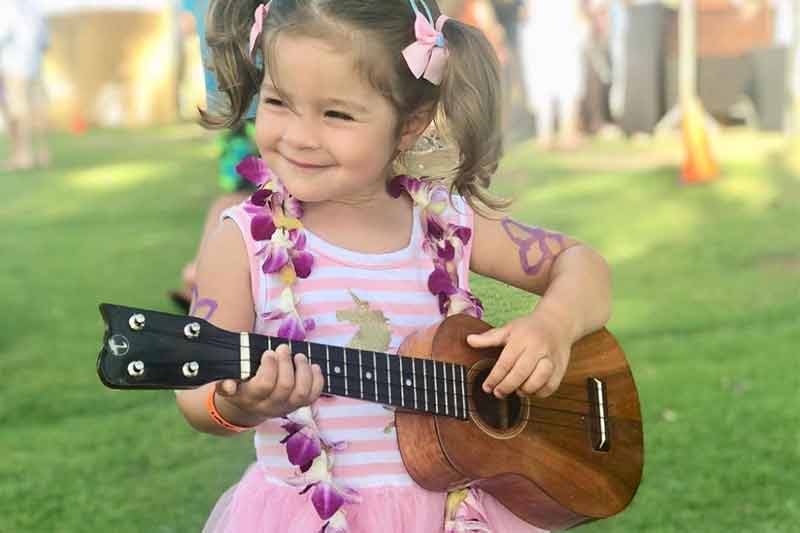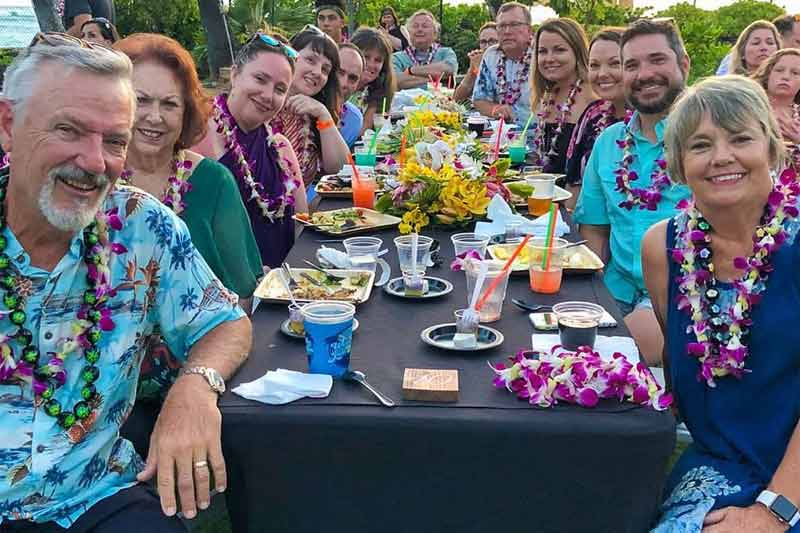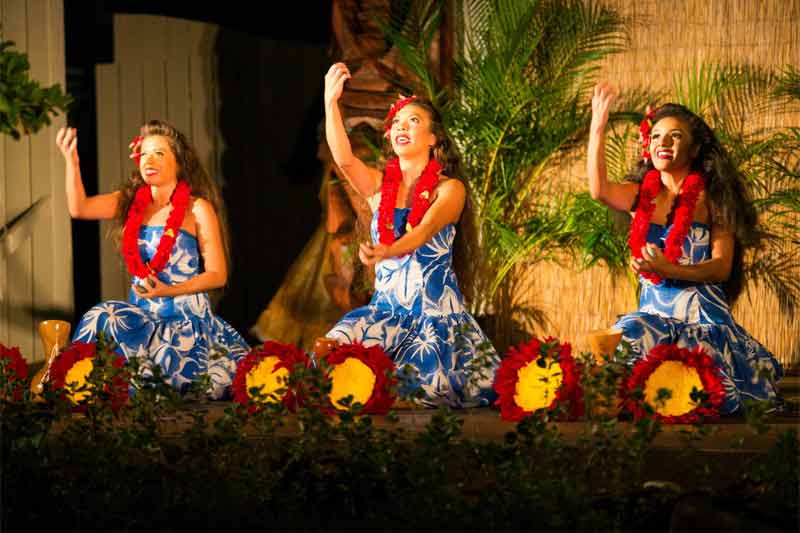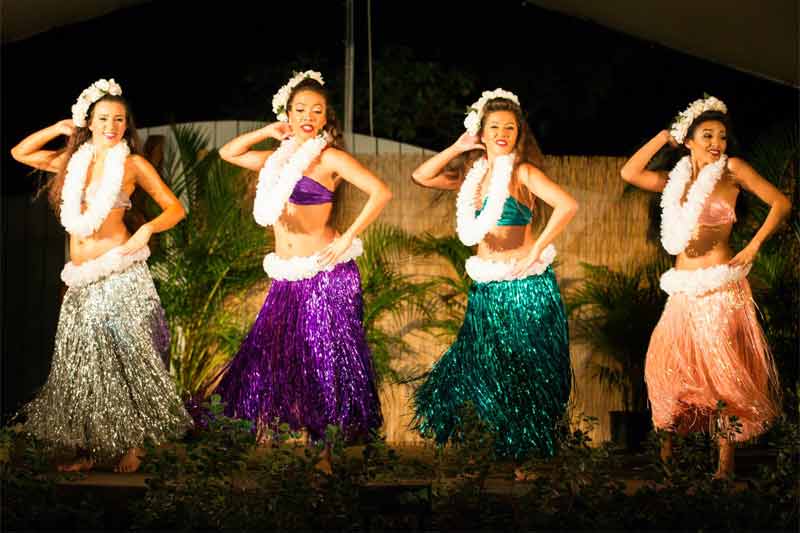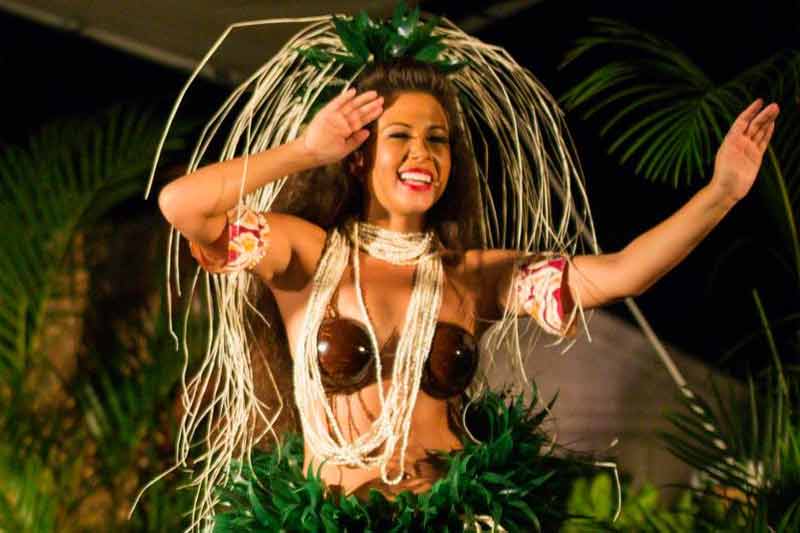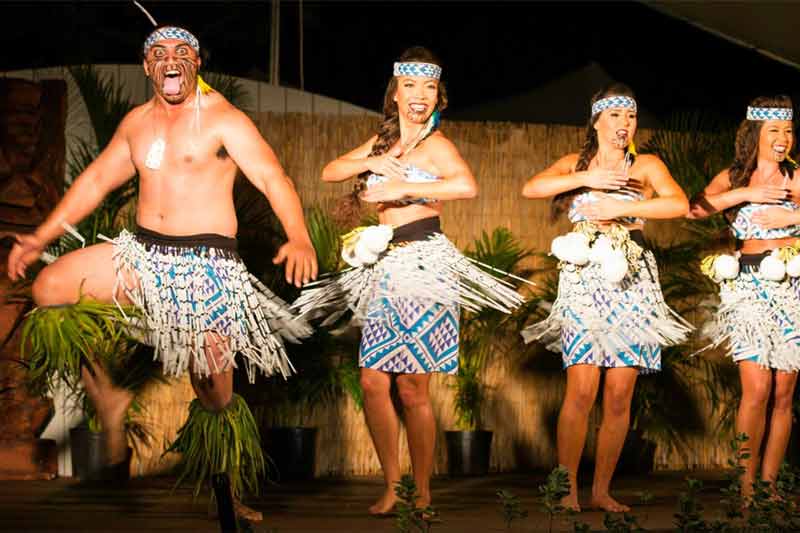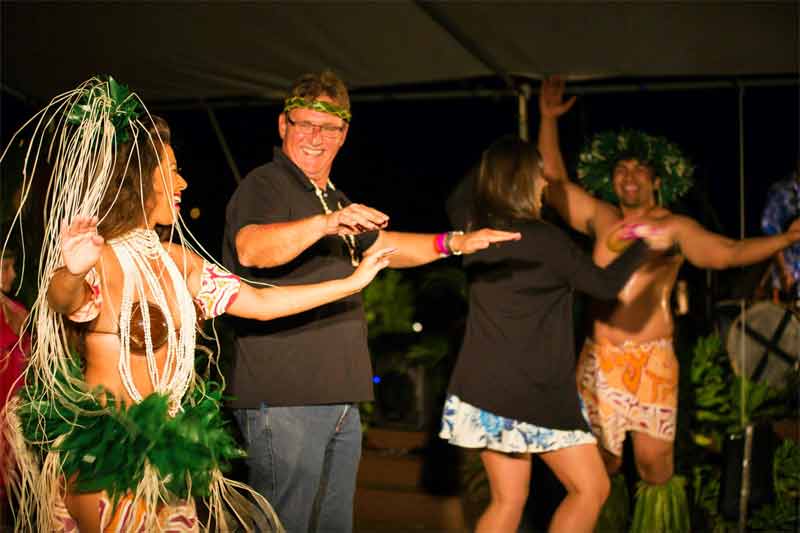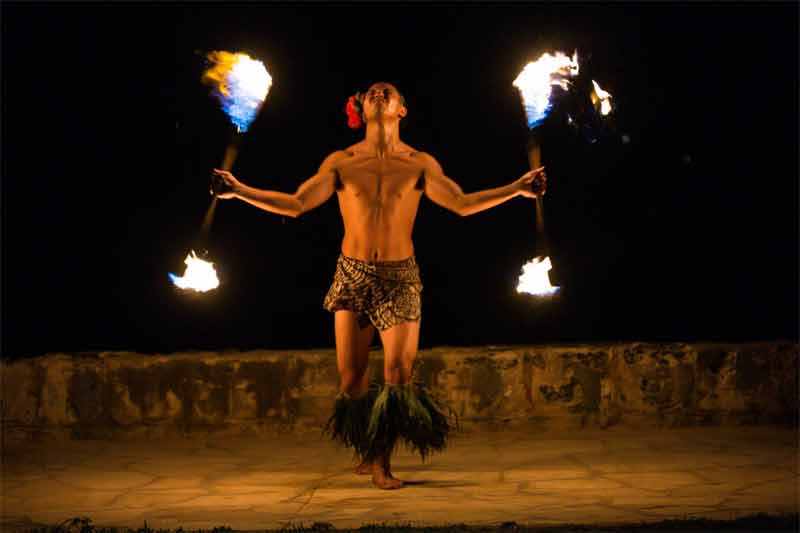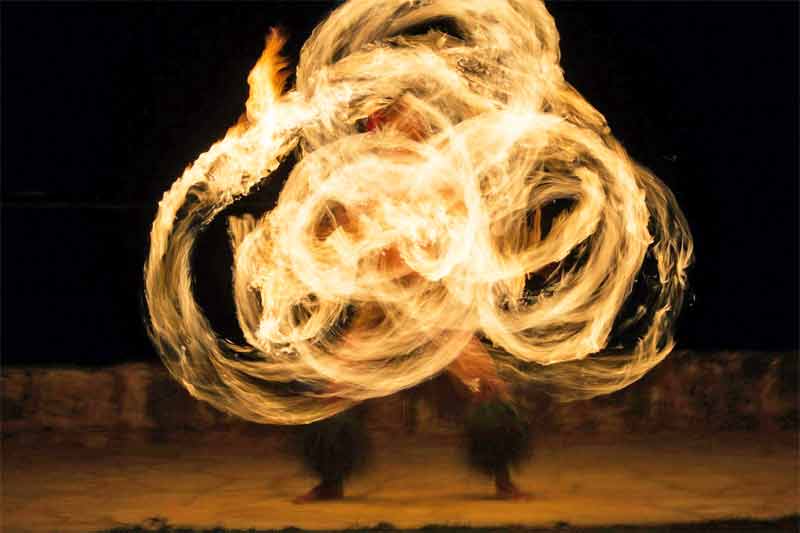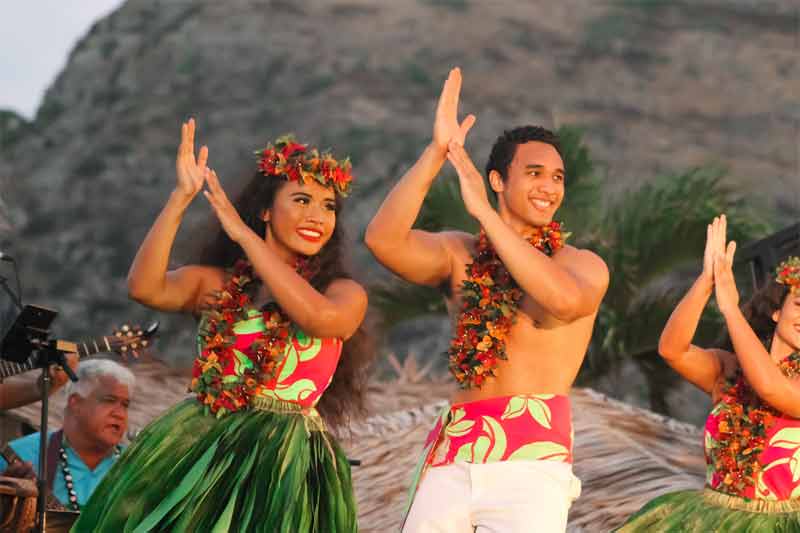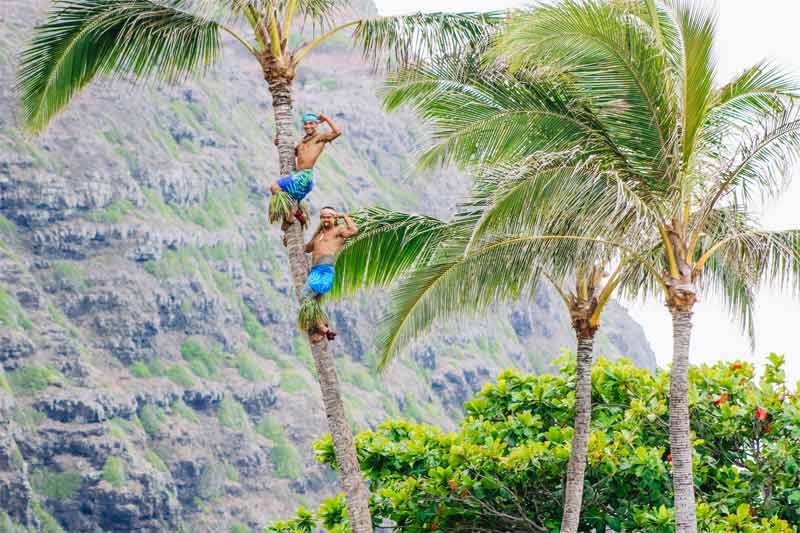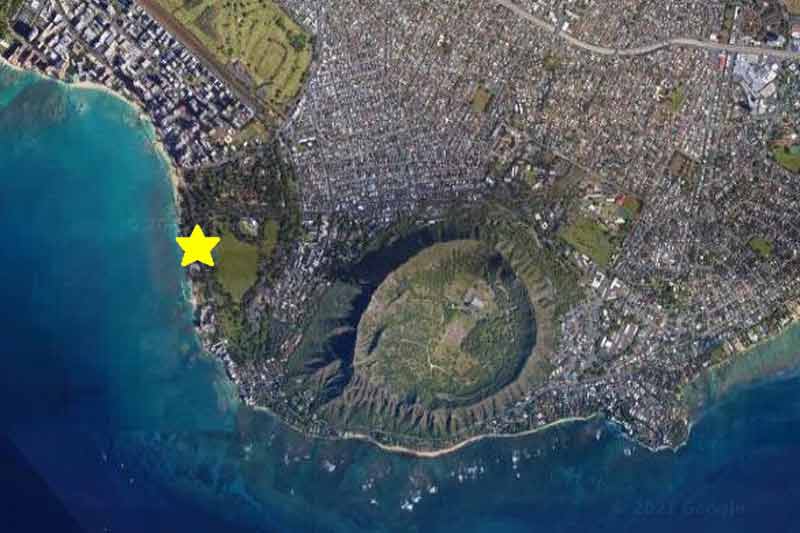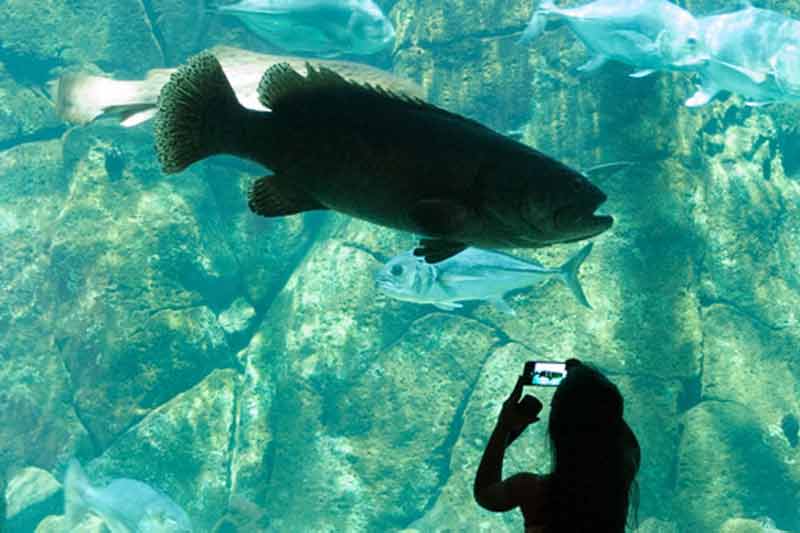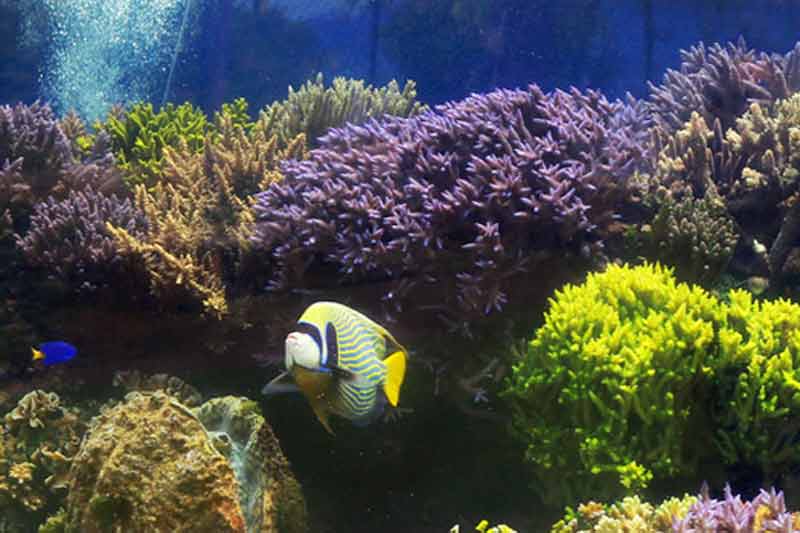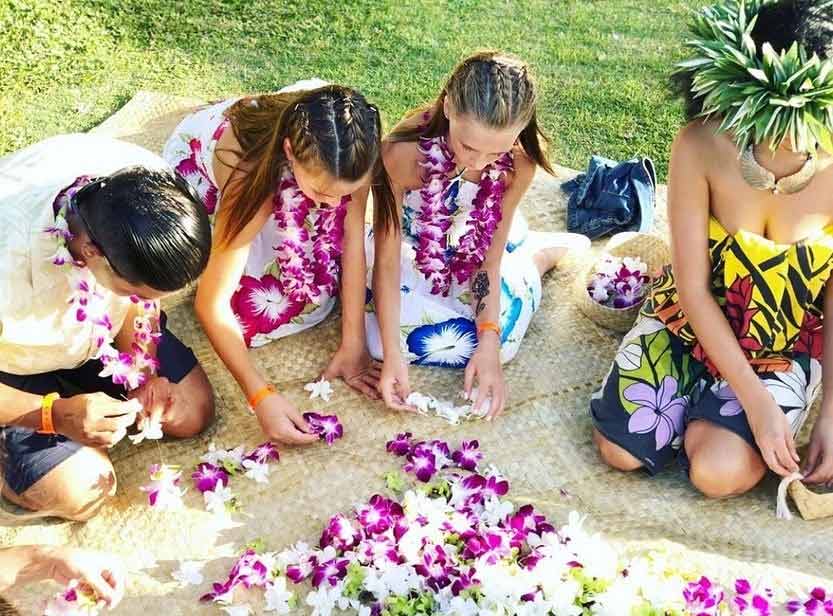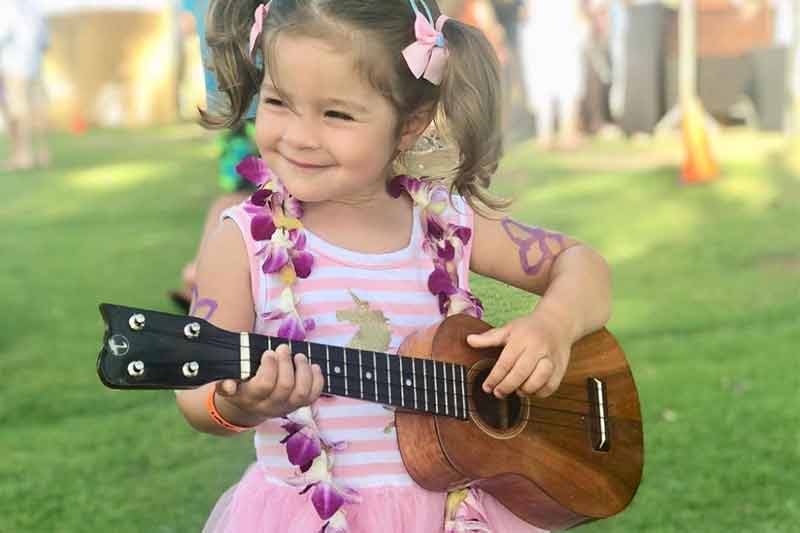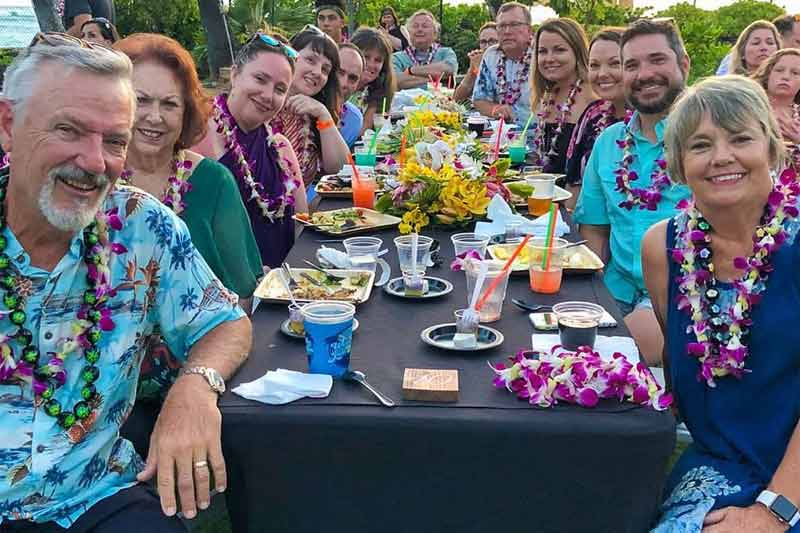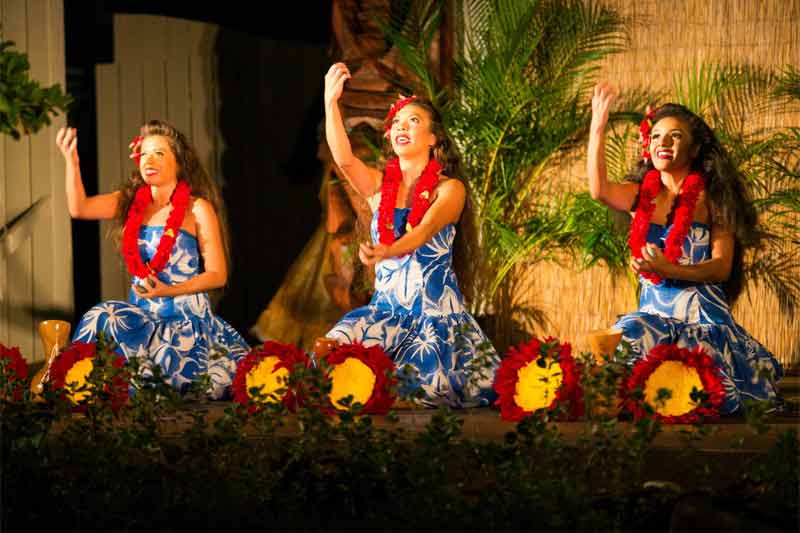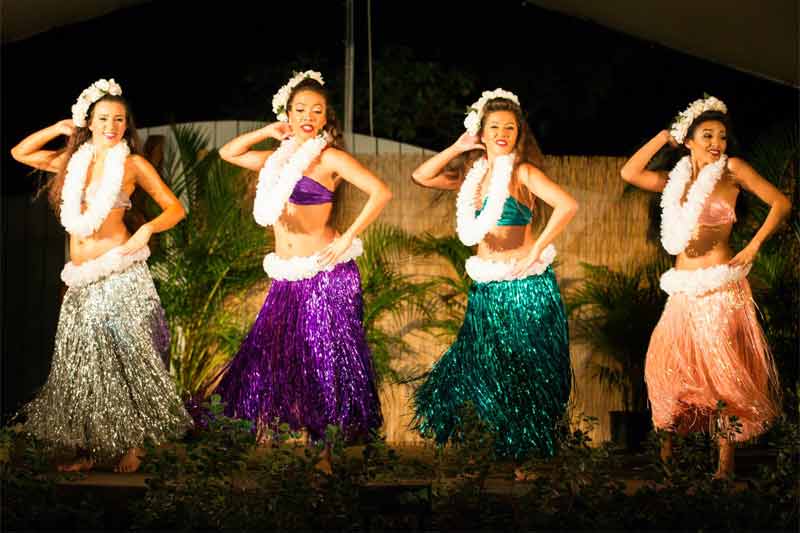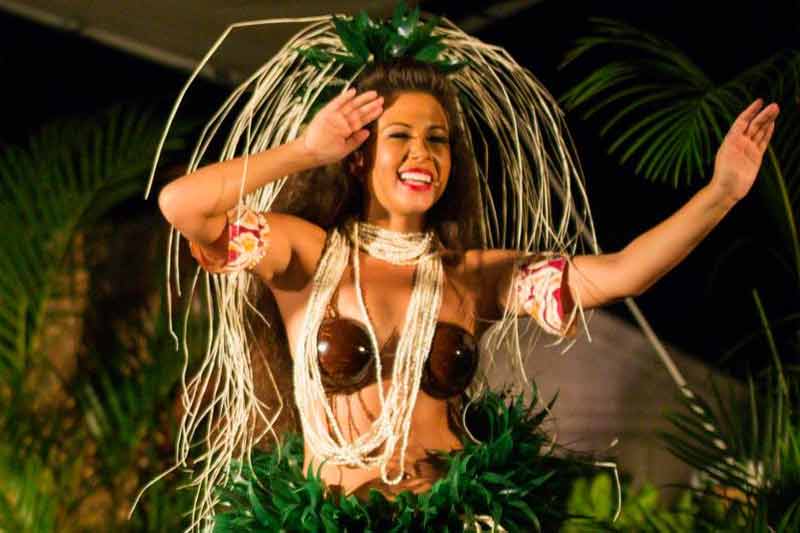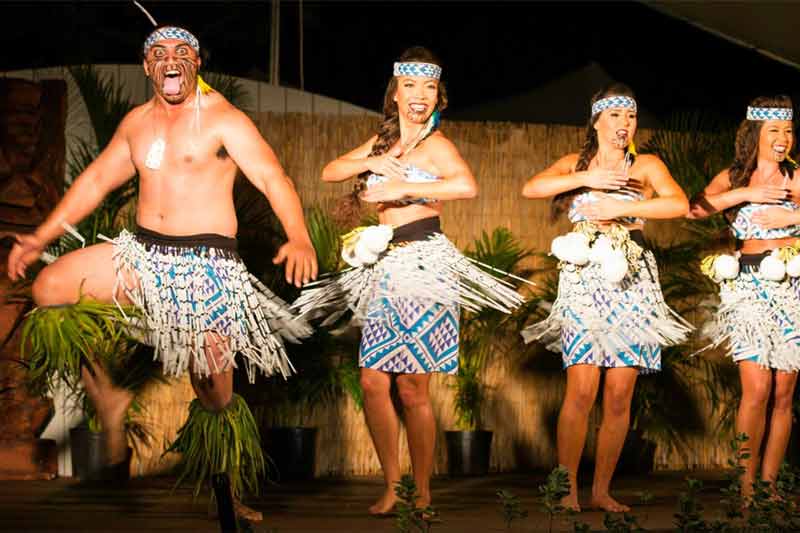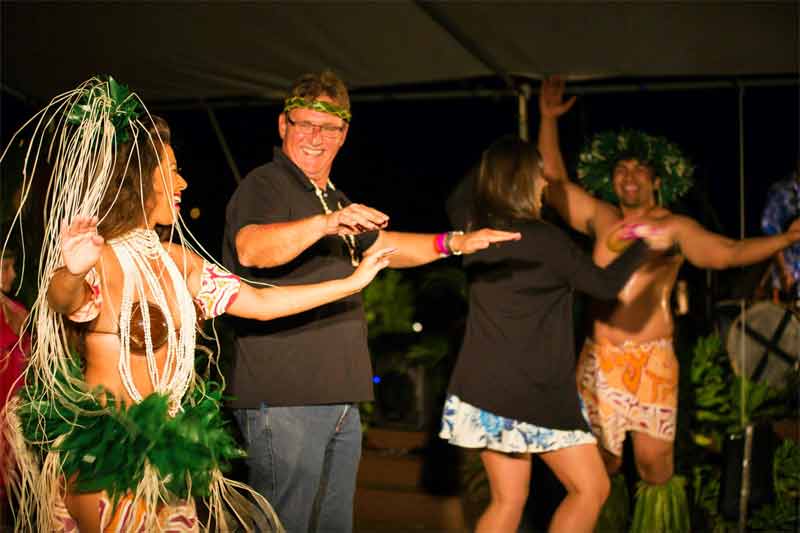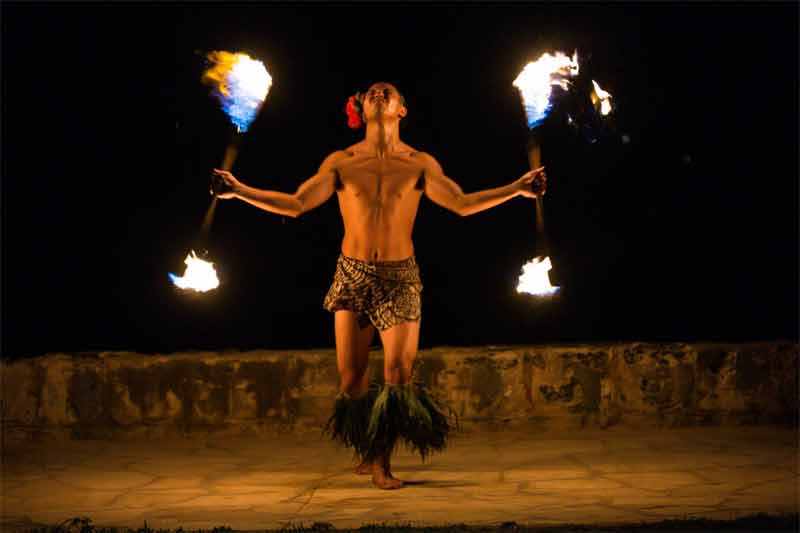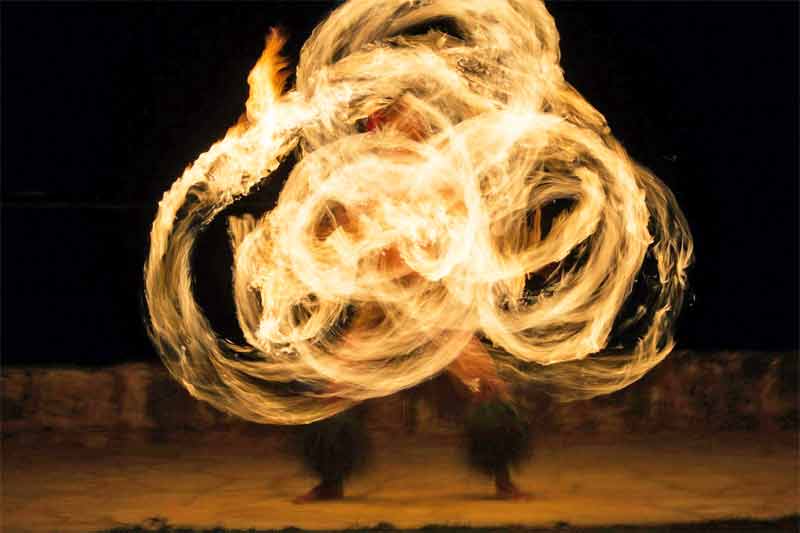 ---
Highlights
Convenient and intimate luau location at the Waikiki Aquarium
Upgraded menu of signature dishes from Hawaii eateries
Hawaiian Feast and Extravegent Polynesian Show
Complimentary Waikiki Aquarium admission valid for 14 days
---
Description
At Diamond Head Luau, witness world class entertainment and feast on delicious Hawaii cuisine! Your evening begins as you enter through the exhibits of the Waikiki Aquarium and walk out to the intimate oceanfront luau grounds. Before dinner there are interactive activities including lei making, hula lessons, coconut-headband weaving, ukulele lessons and more!
The show takes you on a journey through the various islands of Polynesia and presents costume and dance from Hawaii, Tahiti, Tonga, New Zealand, and Samoa, including the spectacular Samoan Fireknife Dance!
Just like their show displays the different cultures of Polynesia, their guests get to experience the different flavors of the Islands. In partnership with some of the top restaurants and up-and-coming vendors in Hawaii, a variety of signature dishes ... one from each participating eatery ... is presented! This menu is subject to change, but currently includes:
Macadamia Nut Crusted Mahi Mahi - Served with Mango Salsa on a bed of Manoa Lettuce & a side of rice by the Chart House
Poke Nachos - Fresh Ahi poke (raw, cubed fish) served on a bed of crispy wonton chips by Nico's
Coconut Crusted Shrimp - Served with a side of saffron rice by Tiki's
Abalone Salad - Topped with Tofu, Tobiko & Sea Grapes by Big Island Abalone
Venison Yakisoba Noodles - Served with locally sourced veggies by Wailea Kitchen
Kalua Pig Sliders - Served on a taro toll with a side of Lomi Lomi & fresh pineapple by Luau Bombs
Coconut Lemon Herb Chicken - with stir-fried Aloun Farms veggies & a side of lemongrass coconut rice by Da Spot
Hawaiian Style Caneles - An island version of this favorite dessert in Lilikoi, Coconut & Chocolate varieties by Cane Lei

---

An optional Vegan Menu is available by request when you are making your reservation which includes Potato Fritters with Garlic Aioli Sauce, Okinawan Sweet Potatoes, Penne Pesto Pasta Salad, Tofu Poke, Garden Salad, Roasted Veggies with saffron rice, Fresh-cut Pineapple, and Brownies with Macadamia Nuts
After you dine, enjoy an award- winning production highlighting the vibrant traditions of Hawaii and Polynesia! The experience culminates with a Polynesian sword of fire!
---
Packages
Standard Seats - Diamond Head Luau Rate (DHL1)
$225.00 per Adult, $179.00 per Youth (13-17), $159.00 per Child (4-12), Infants (under 3) FREE (plus 4.712% Hawaii sales tax)
---
Premium Seats - Diamond Head Luau Rate (DHL2)
$249.00 per Adult, $199.00 per Youth (13-17), $179.00 per Child (4-12), Infants (under 3) FREE (plus 4.712% Hawaii sales tax)
Premium seating is the first row of tables closest to the stage.
---
Hotels at the Eastern end of Waikiki are walking distance to the luau. For those who want pickup from western end of Waikiki or Honolulu / South shore area, round trip transportation to the Waikiki can be added to any package for $15 per person
---
---
Details
Schedule: Sunday, Monday, Wednesday, Thursday, and Friday evenings from 5:30pm to 8:00pm.
Check In: 5:15pm at the Waikiki Aquarium
What to Wear: Casual resort attire ... at least one step up from what you would wear to the beach.
Transportation: Round trip transportation from Honolulu and the western end of Waikiki is available for an extra $15 per person for all of these packages. Toddlers (4 and under) are free for any luau package as well as transportation.
Reservations: Advanced reservations are required and we recommend booking this a month or more before your arrival. This event is "RESERVE NOW PAY LATER"; we need a credit card on file to finalize your reservation but we do not charge you for your luau seats until a few days before the beginning of your vacation!
Minimum Notice for Cancellations / Changes: At least 48 hours before the start of the event.
---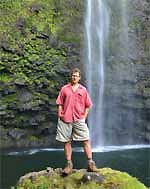 Kevin's Activity Tips:
Following a long shutdown during COVID, the Diamond Head Luau is back in the summer of 2023! They've got a new approach to the menu, which is a really great concept. Instead of traditional luau fare presented in a buffet setting done by a catering company, Diamond Head Luau is doing a showcase of signature dishes from a variety of well-known Oahu restaurants! The exact menu can fluctuate, but as of this writing the menu contains excellent selections from Nico's (a local favorite!), the Chart House, Tiki's, Da Spot, Luau Bombs, and more! With this approach each restaurant has an incentive to put their best foot forward and impress you with their food, in hopes that you decide to dine with them later in your vacation! This really elevates the food quality and is a brilliant concept for "a step up in luau dining."
The luau grounds is located at the Waikiki Aquarium, which is convenient location ... many guests can walk to the luau if they are staying in the eastern half of Waikiki. When you first arrive, you will walk through the aquarium and see some beautiful displays of Hawaii sea life ... you won't have time to view every exhibit but you can come back later and spend more time! Every luau ticket includes a complimentary admission to the Waikiki Aquarium which is valid for 14 days after the luau date.